Third-Century Ancient Coin From the South Petherton Hoard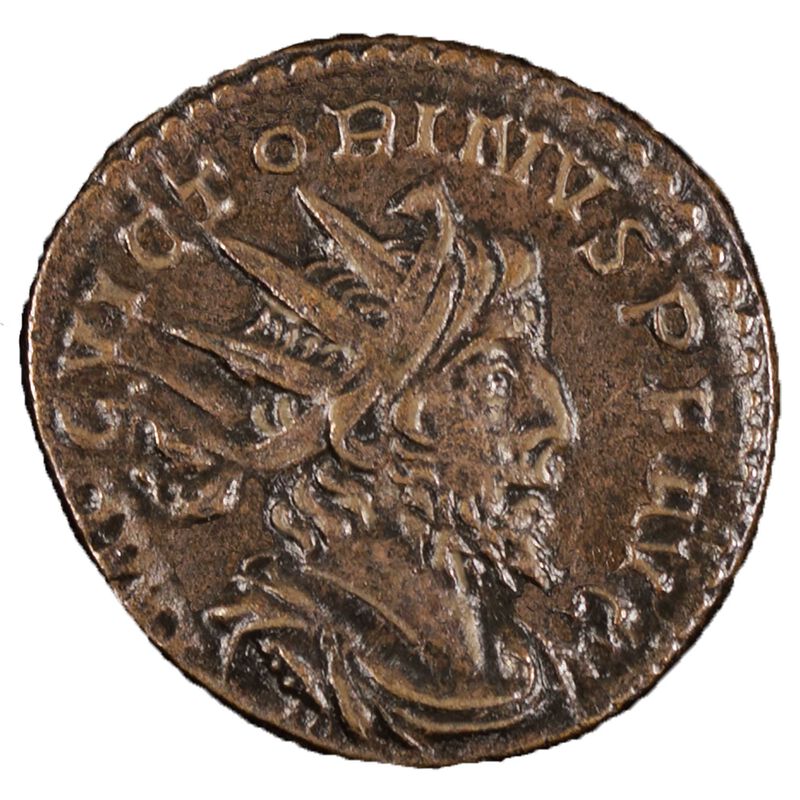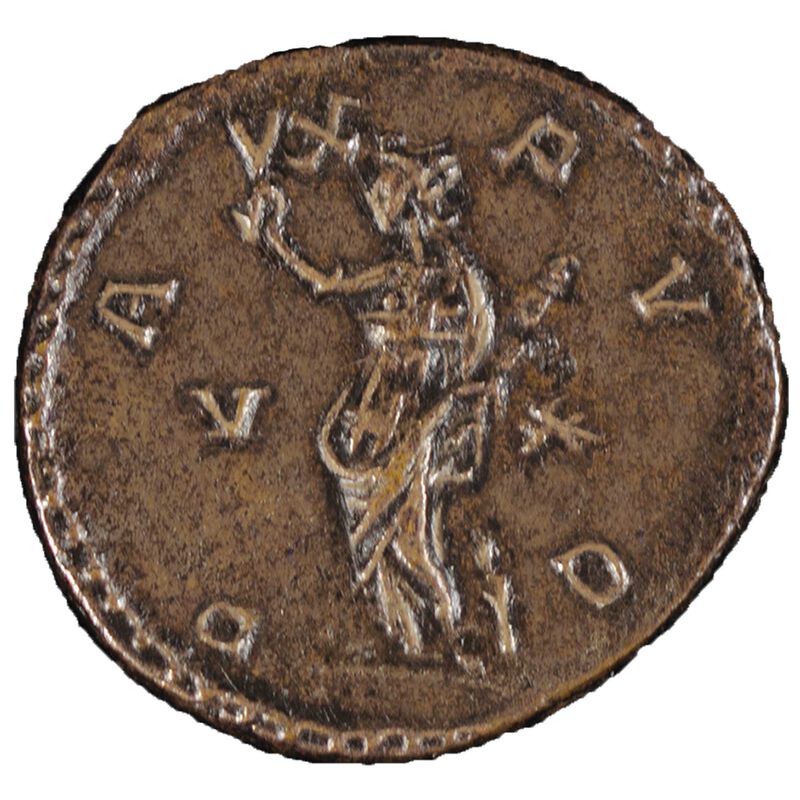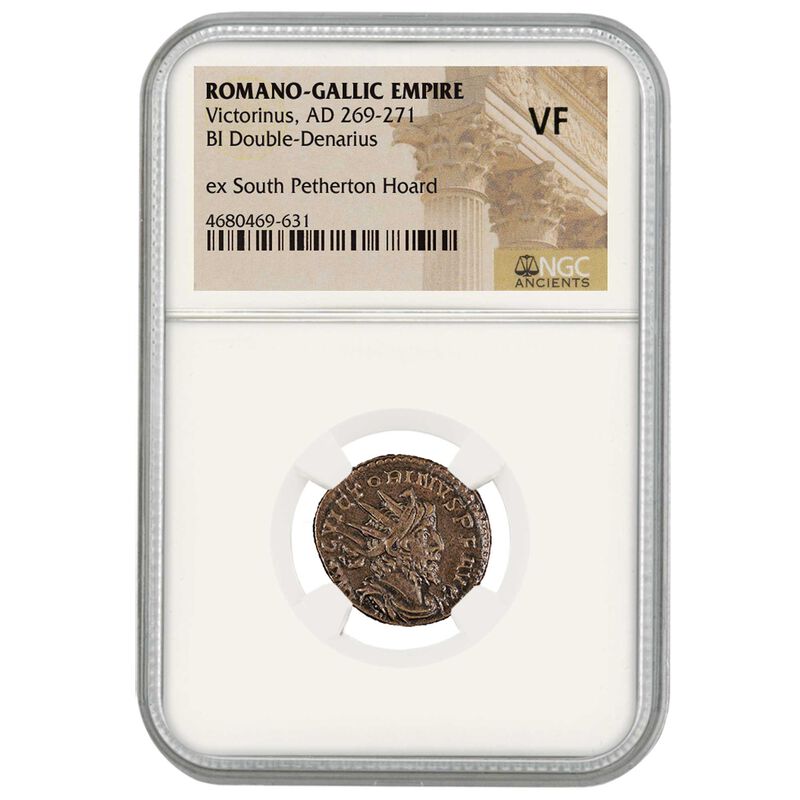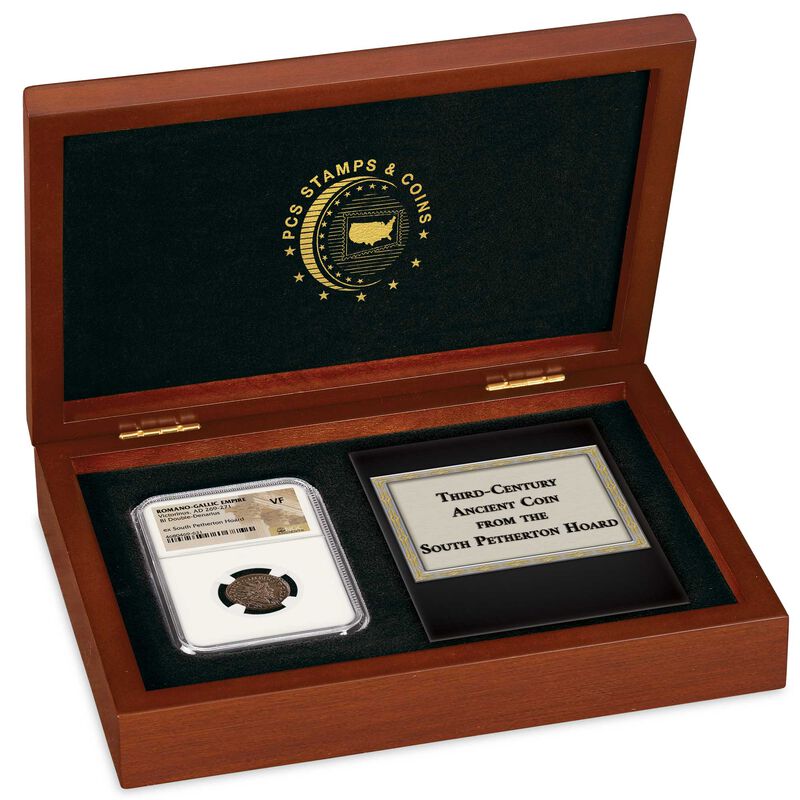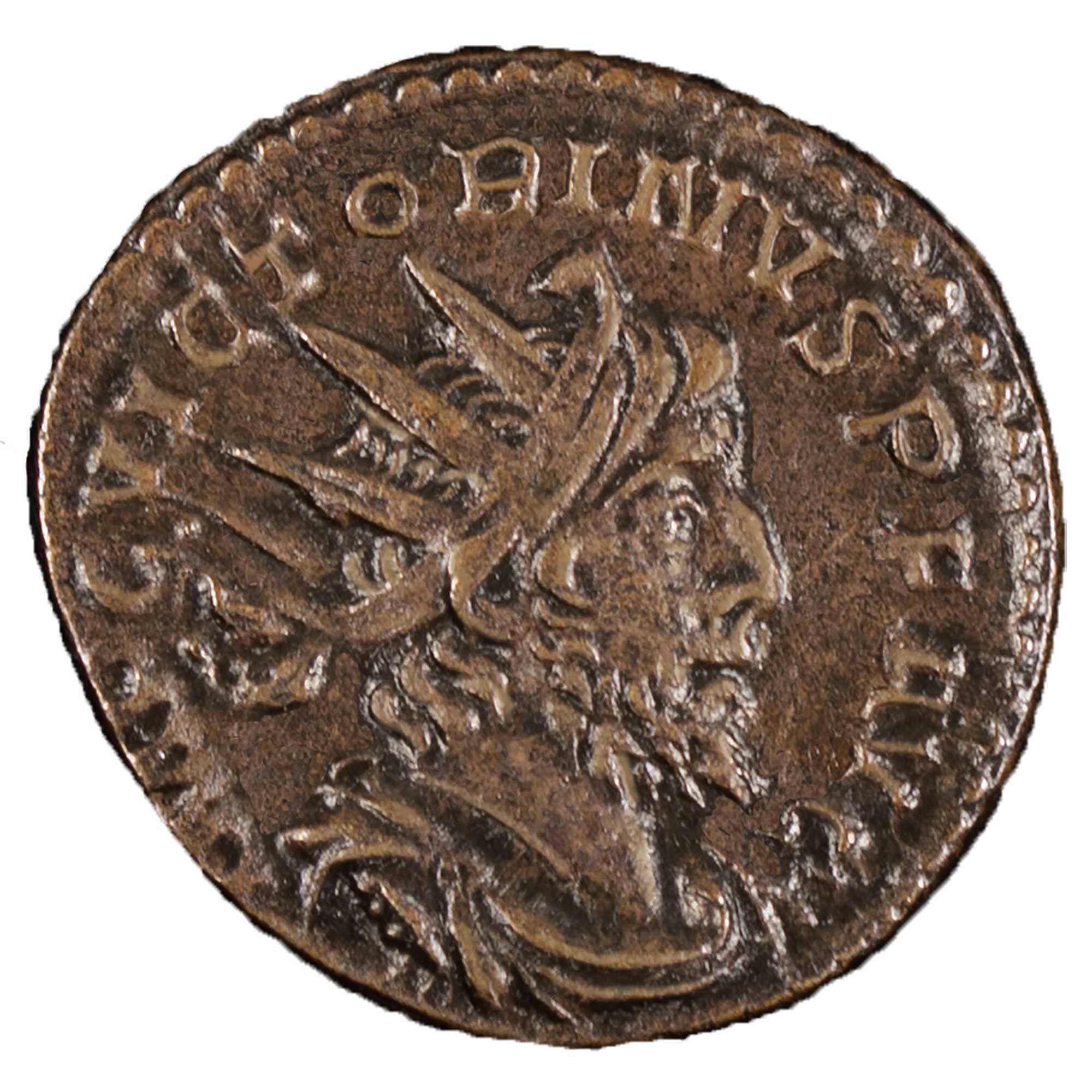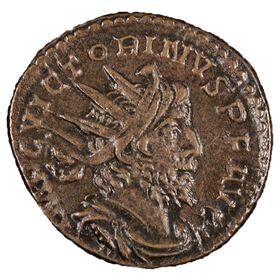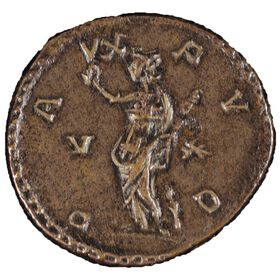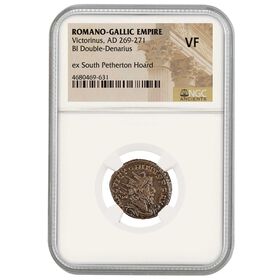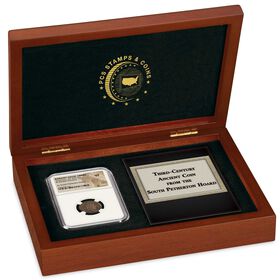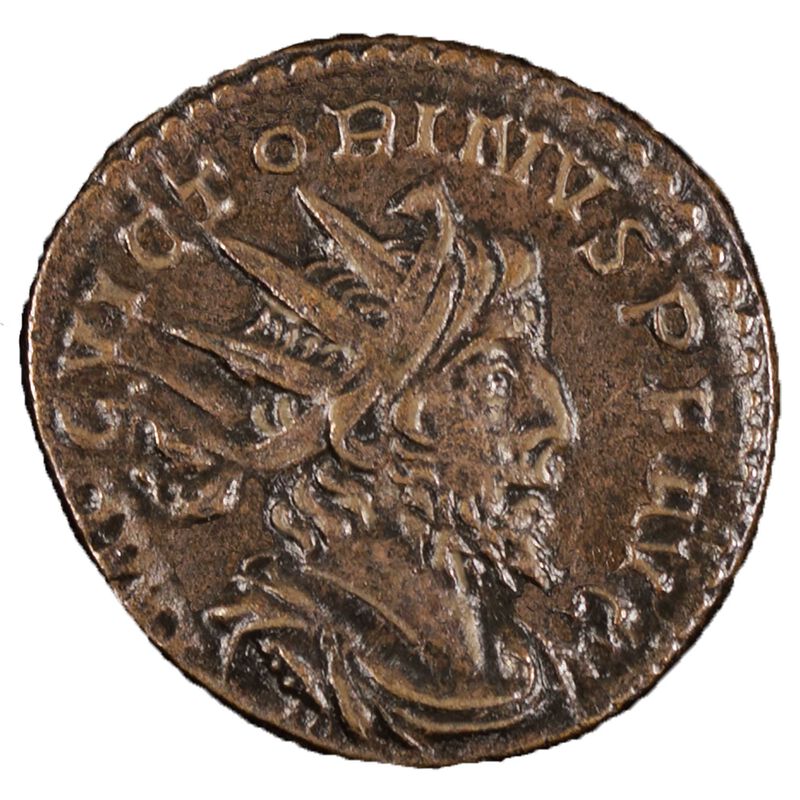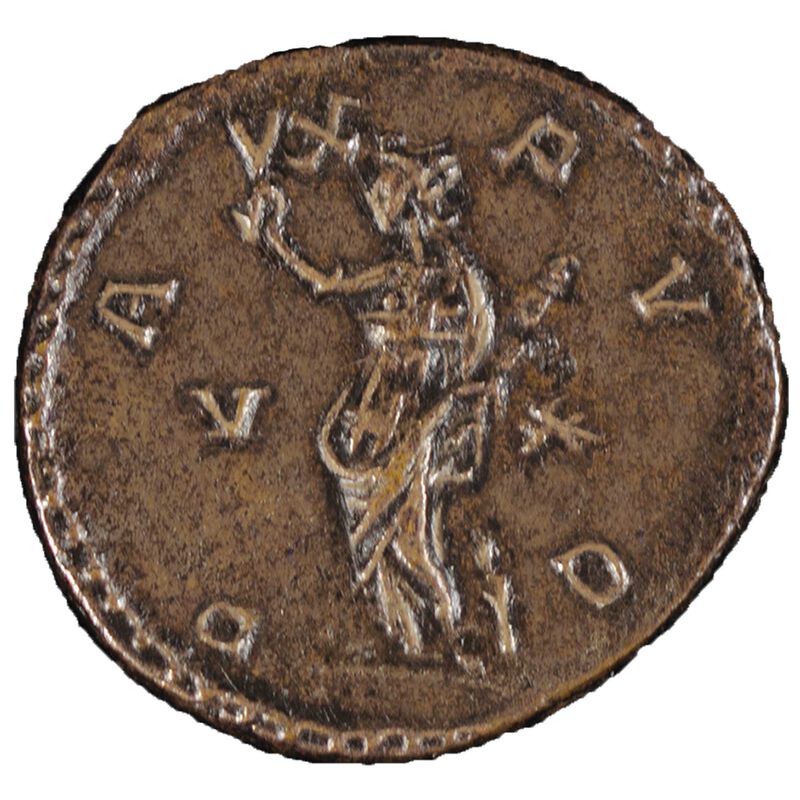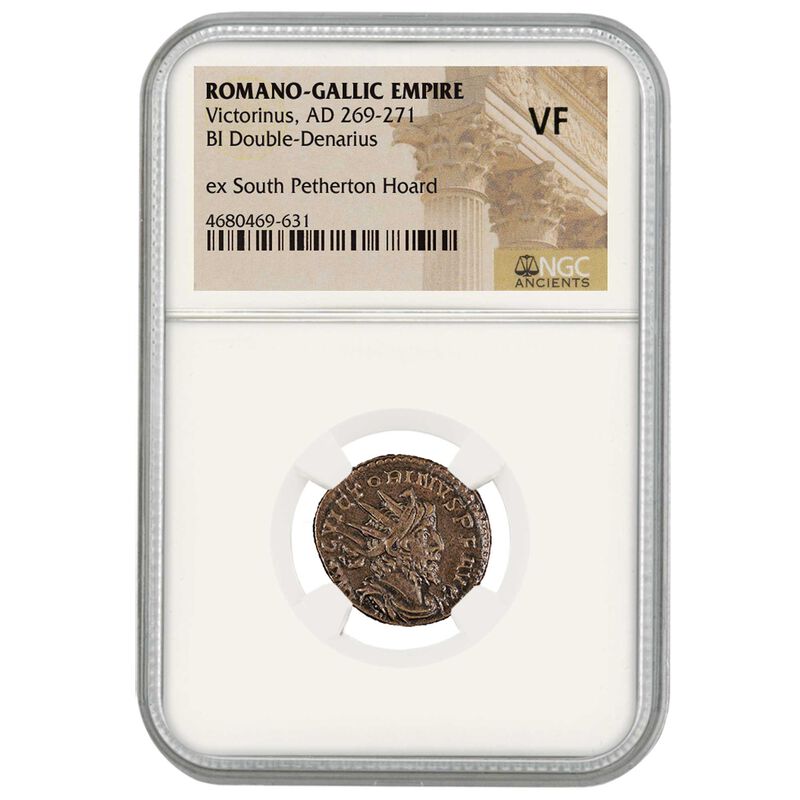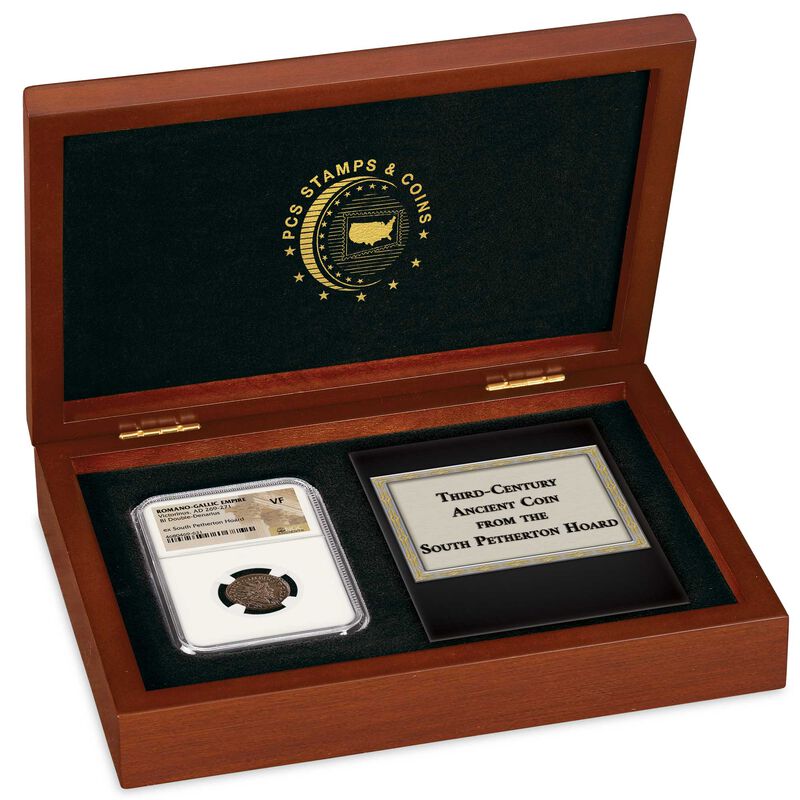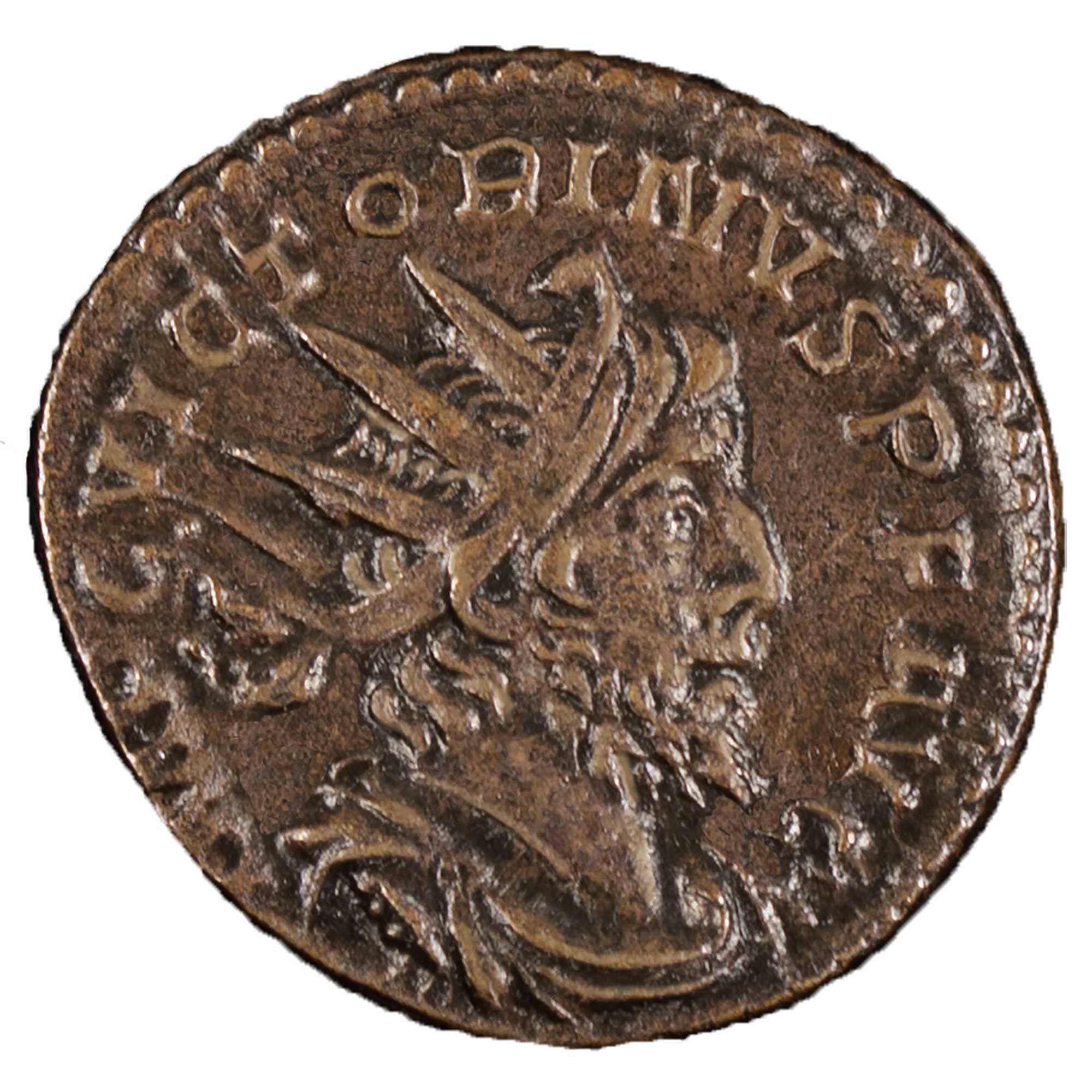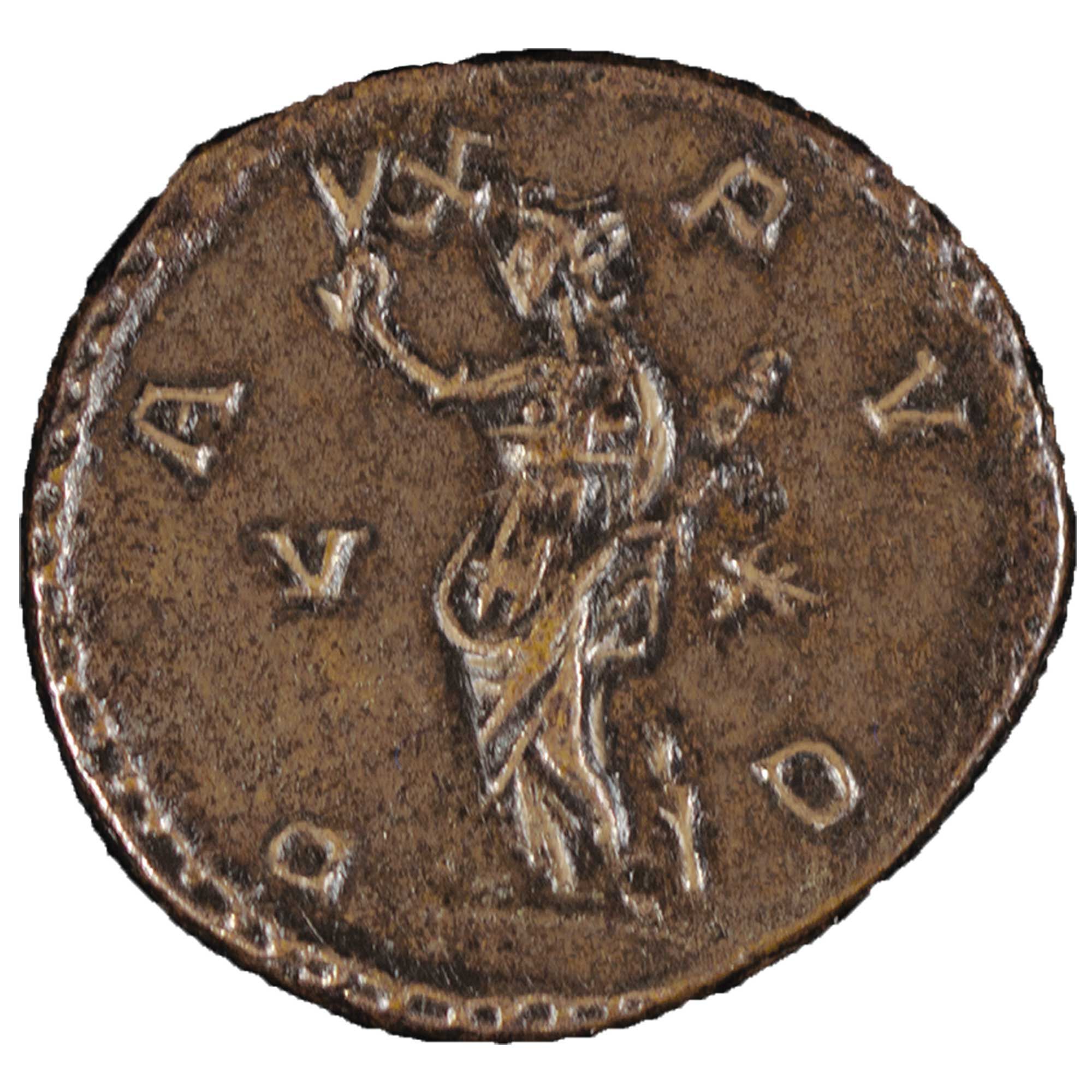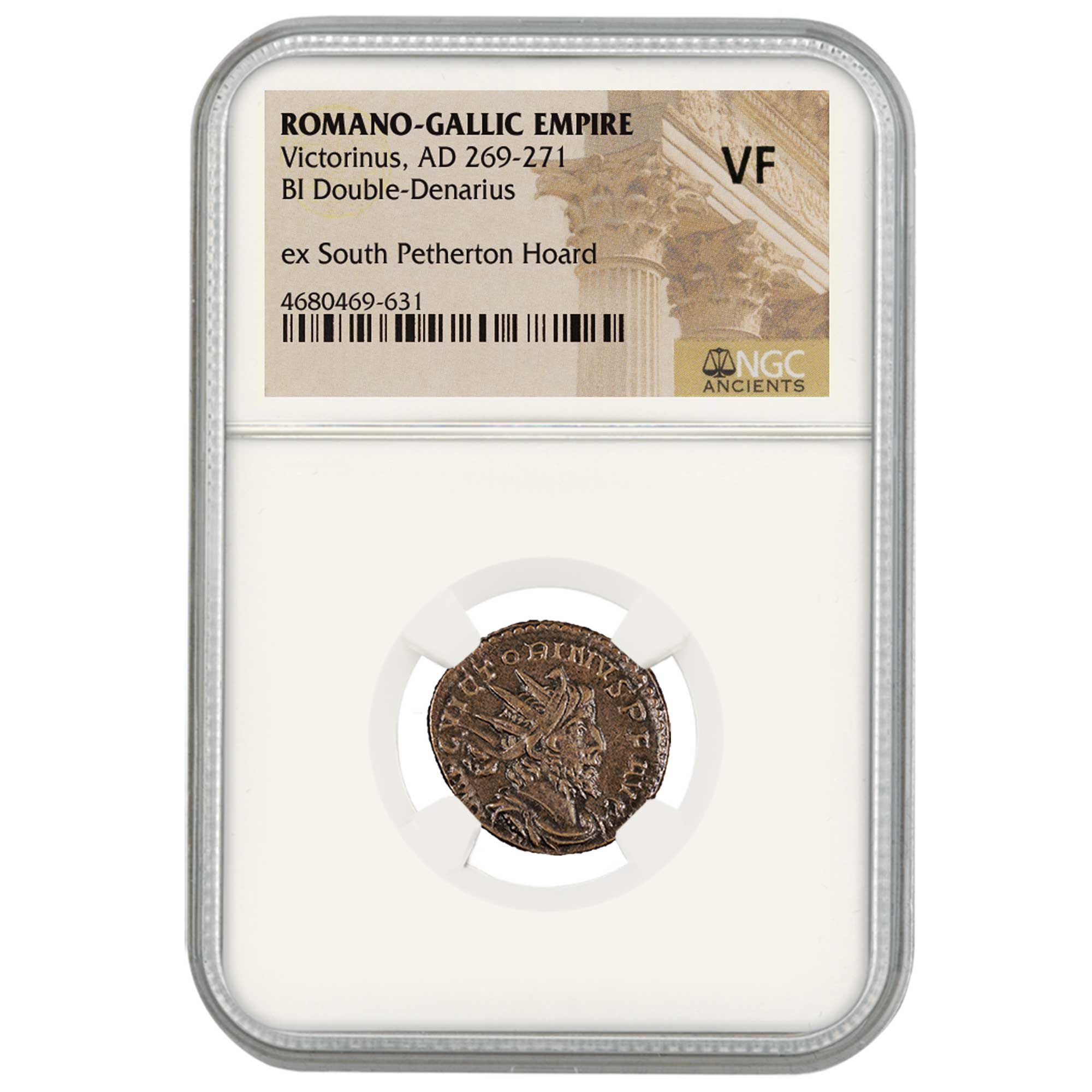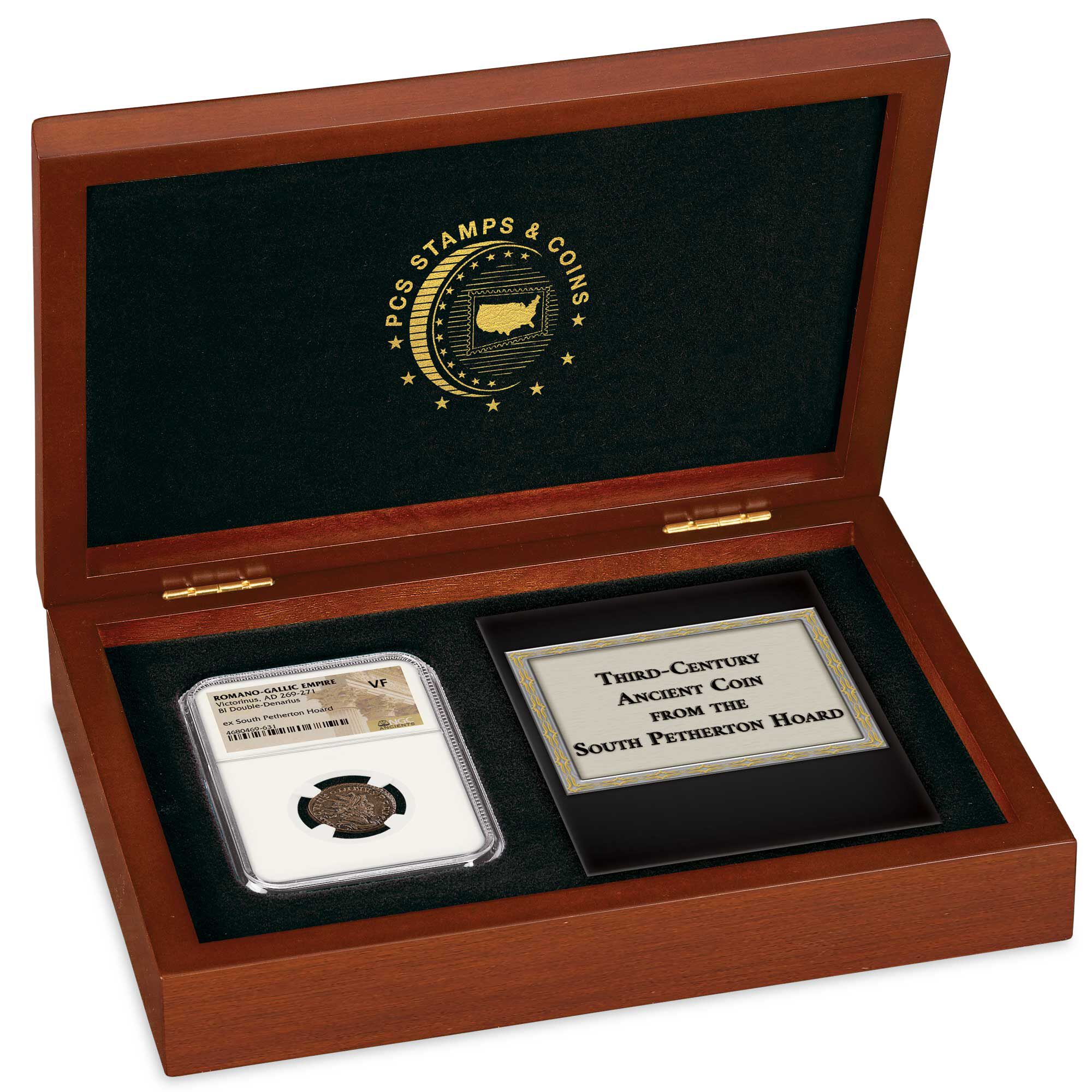 A precious coin from a hoard dating back more than 1,700 years…
• A double denarius from the fabulous South Petherton Hoard, ancient Roman coins buried in the south of England in about A.D. 274 and discovered in 2013.
• Minted in a silver alloy known as billon during the reign of Gallic Emperor Victorinus (A.D. 269-271) and struck by hand by ancient artisans, making each a unique work of art.
• The front features Victorinus with a radiate crown to symbolize the Roman emperor; the back depicts symbols and inscriptions that relate to him and his authority as emperor.
• Examined and curated by the prestigious British Museum, then certified as circulated Very Fine or better condition by NGC, one of the most trusted names in the numismatic industry.
• The clear archival-quality NGC holder ensures worry-free viewing of both sides.
• Accompanied by a museum-quality wooden Display Chest (measuring 4½˝ x 5¾˝ x 1¾˝) with gold-toned accents.
• Comes with an expertly researched Collector's Guide, complete with fascinating narrative about this relic of the Ancient Roman Empire.
• Guarantee of Satisfaction: Free returns for replacement or full refund.
Show Less
Show More
In stock. Ships in 1-2 weeks.
$187
Payable in 3 monthly installments of $65 (includes shipping)
This product allows the convenience of a gradual payment plan. It is payable in three equal, monthly, interest-free installments.
Please note: The exact appearance and design of the coin you receive may vary from the images shown.
Your satisfaction is 100% guaranteed. You may return your product at our expense within 30 days for replacement or for a full refund. Orders are subject to acceptance.