Fifty Years of U.S. Indian Head Coins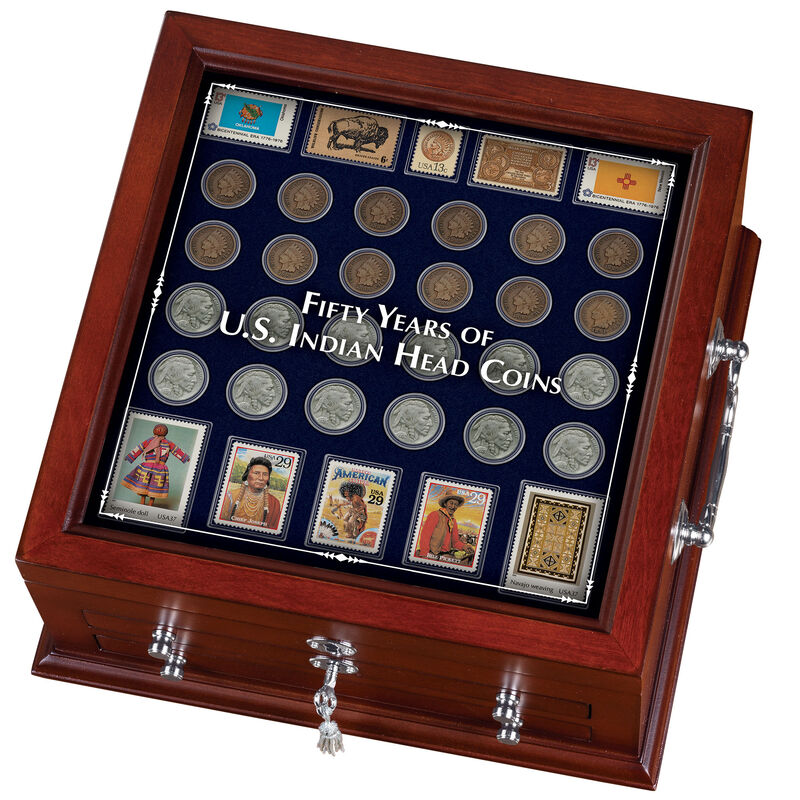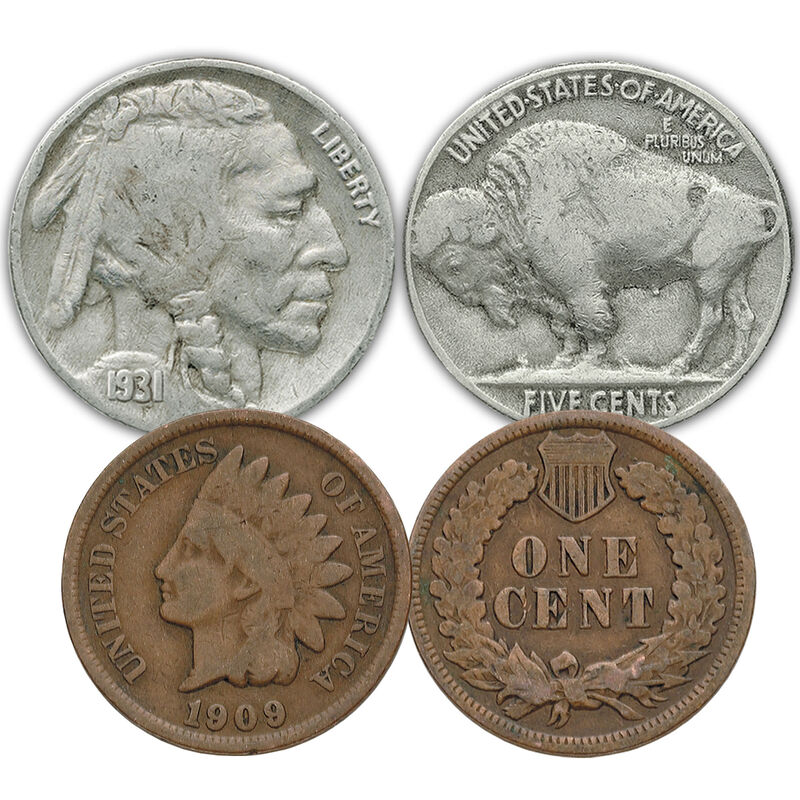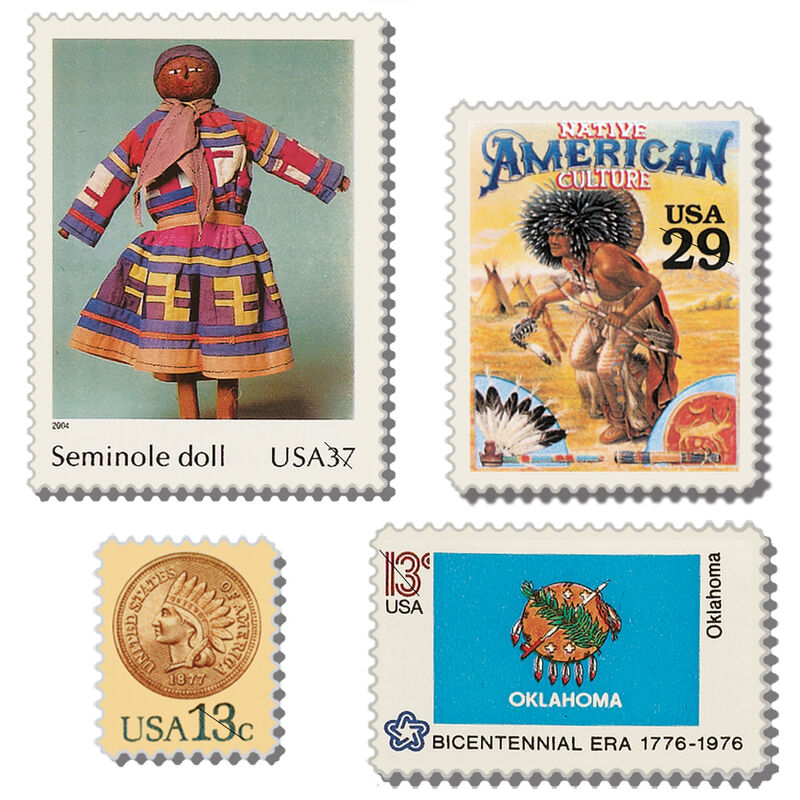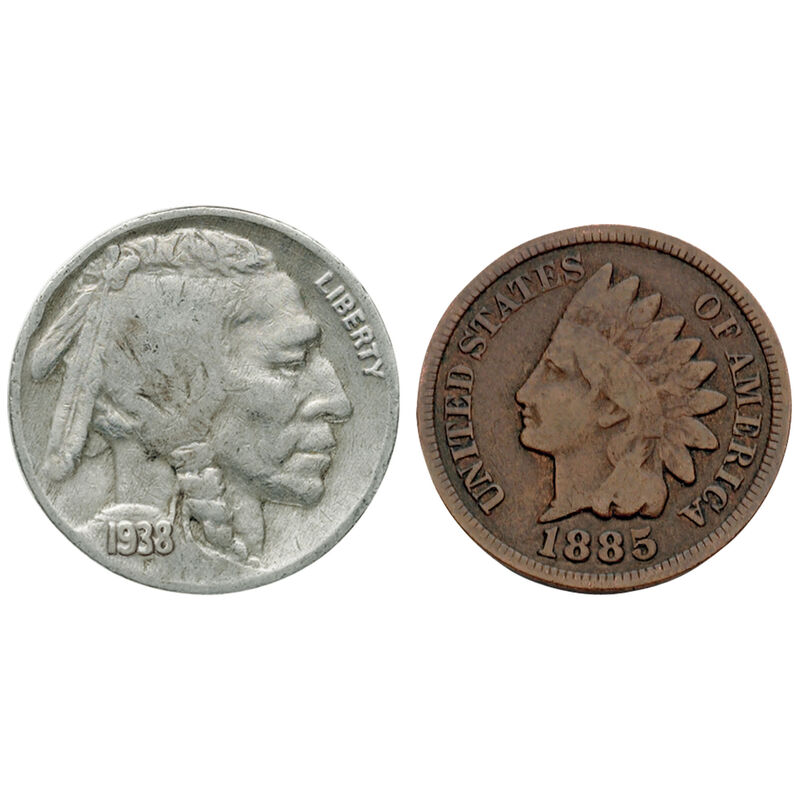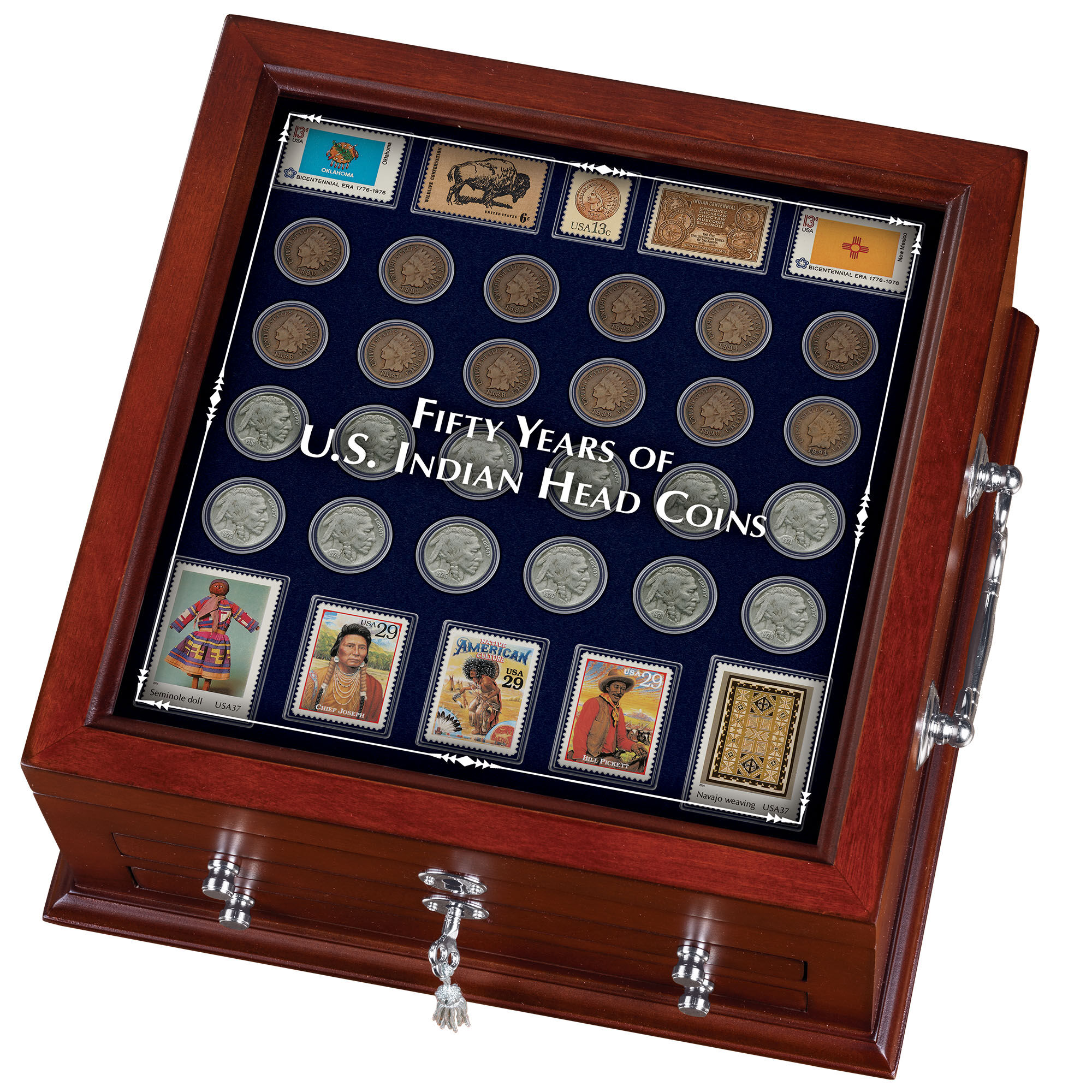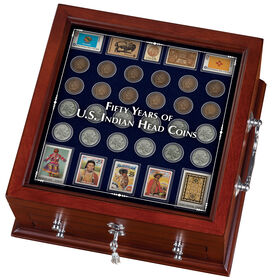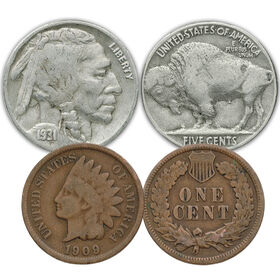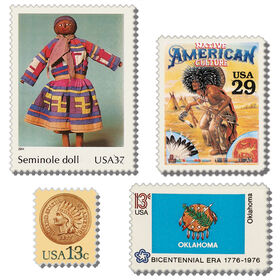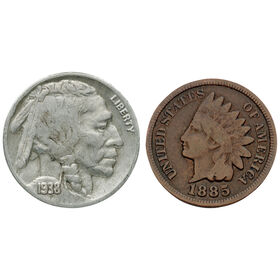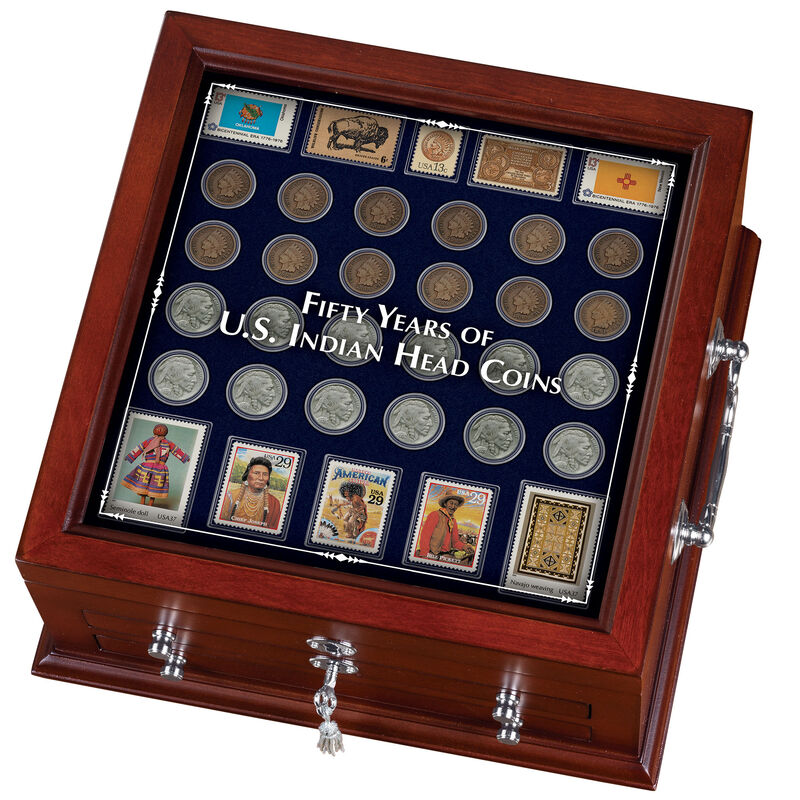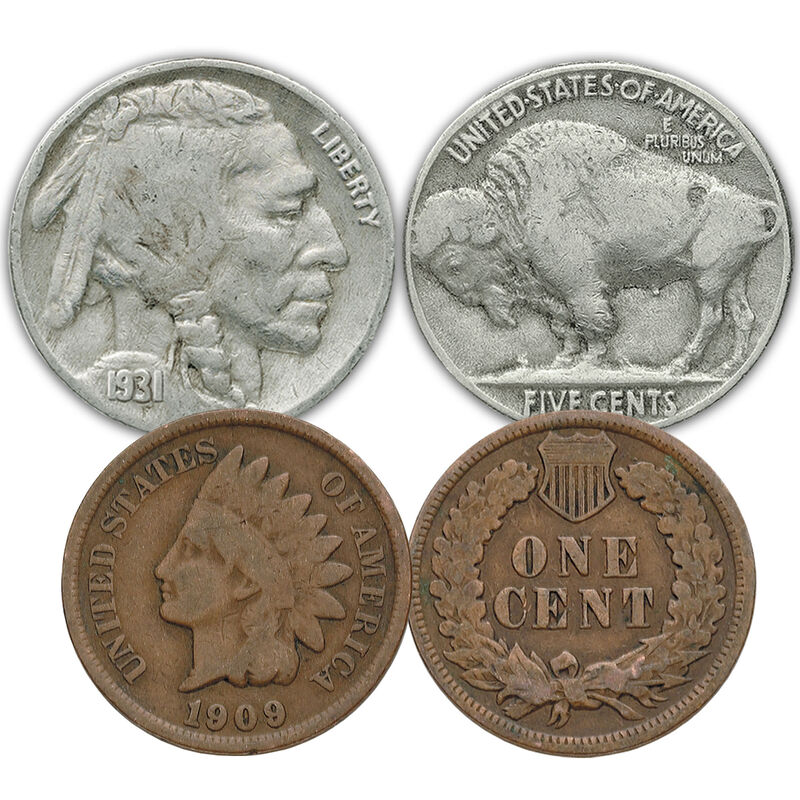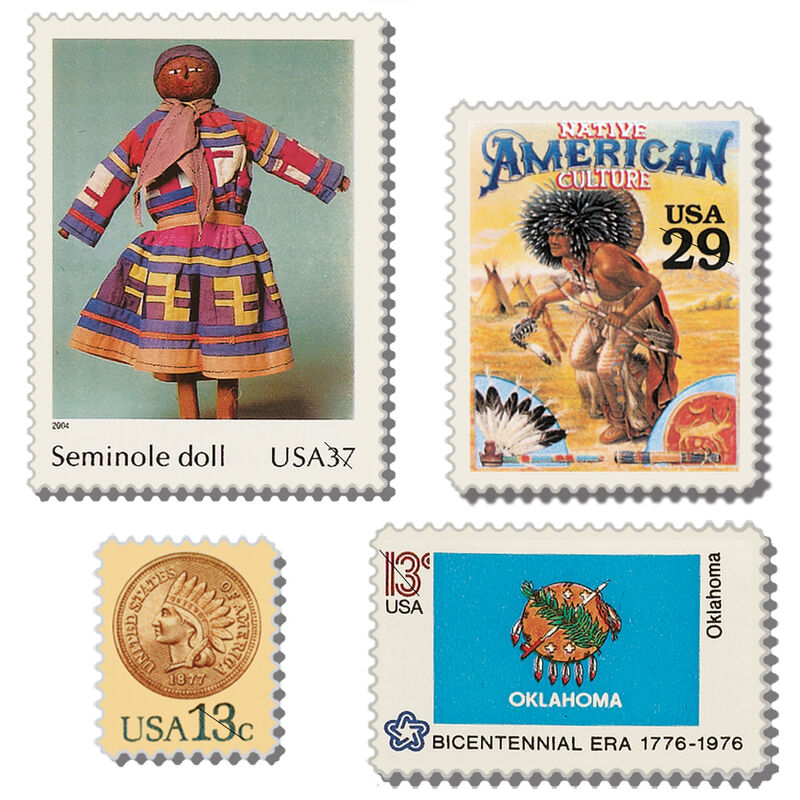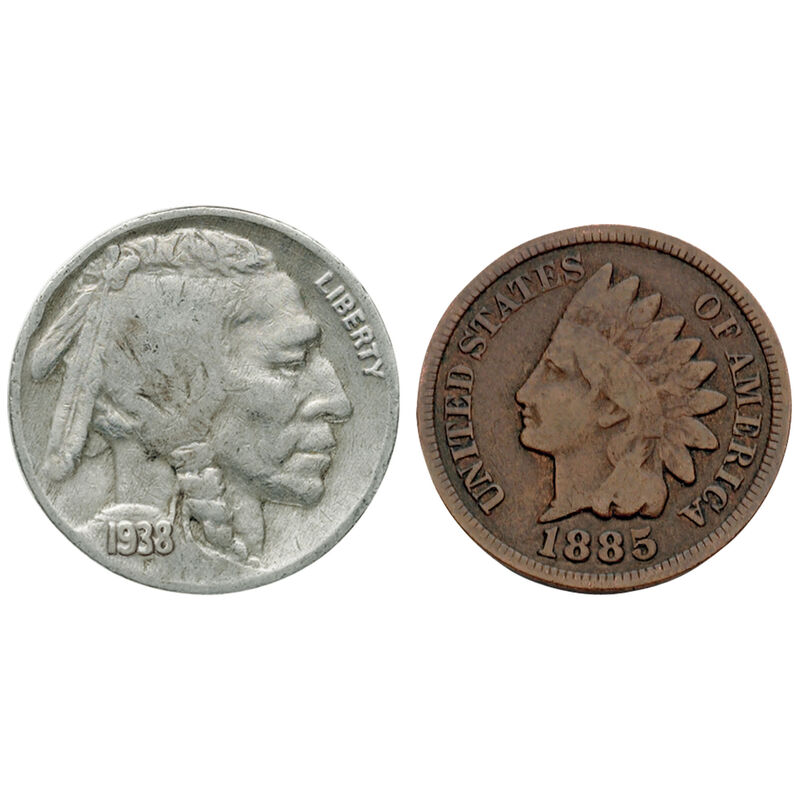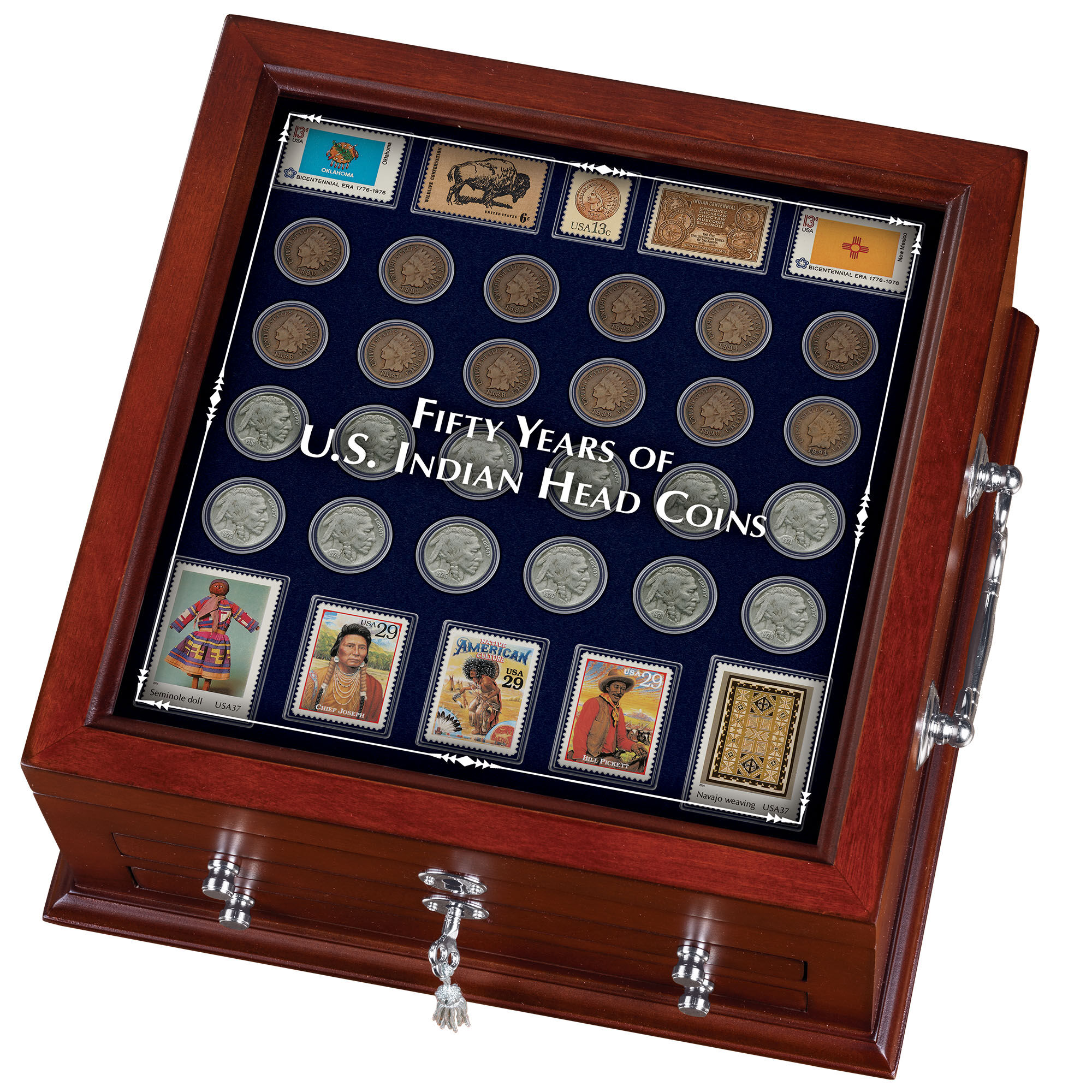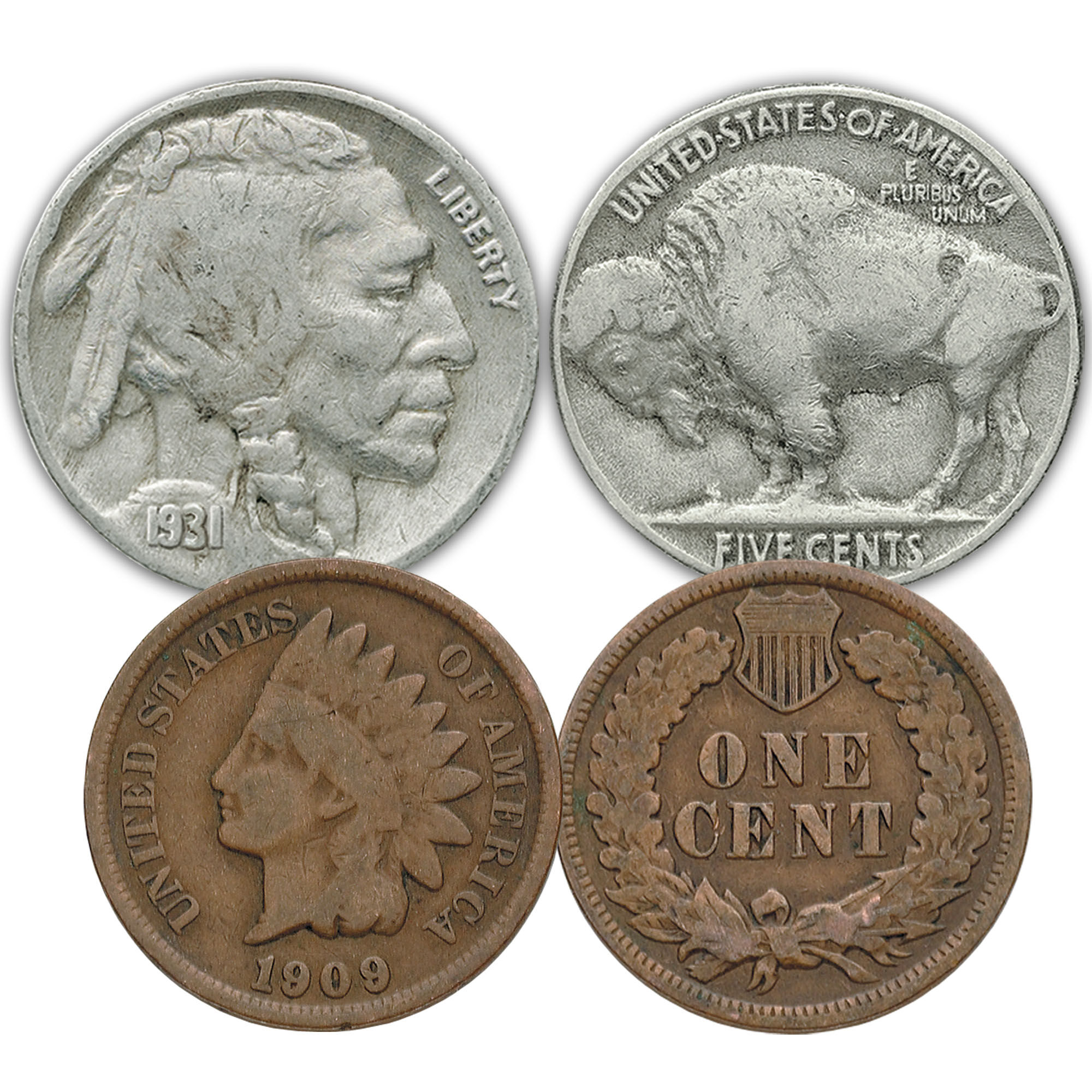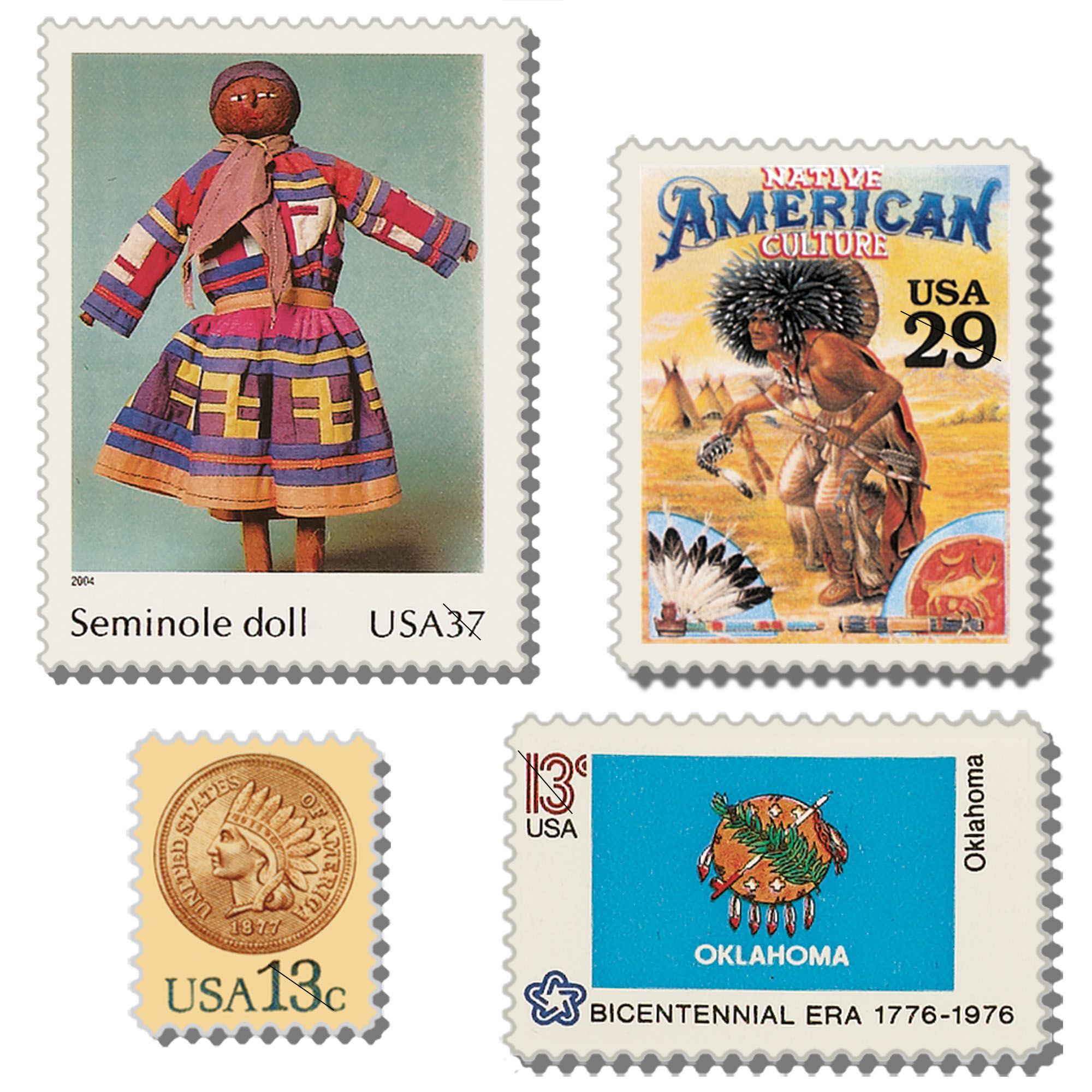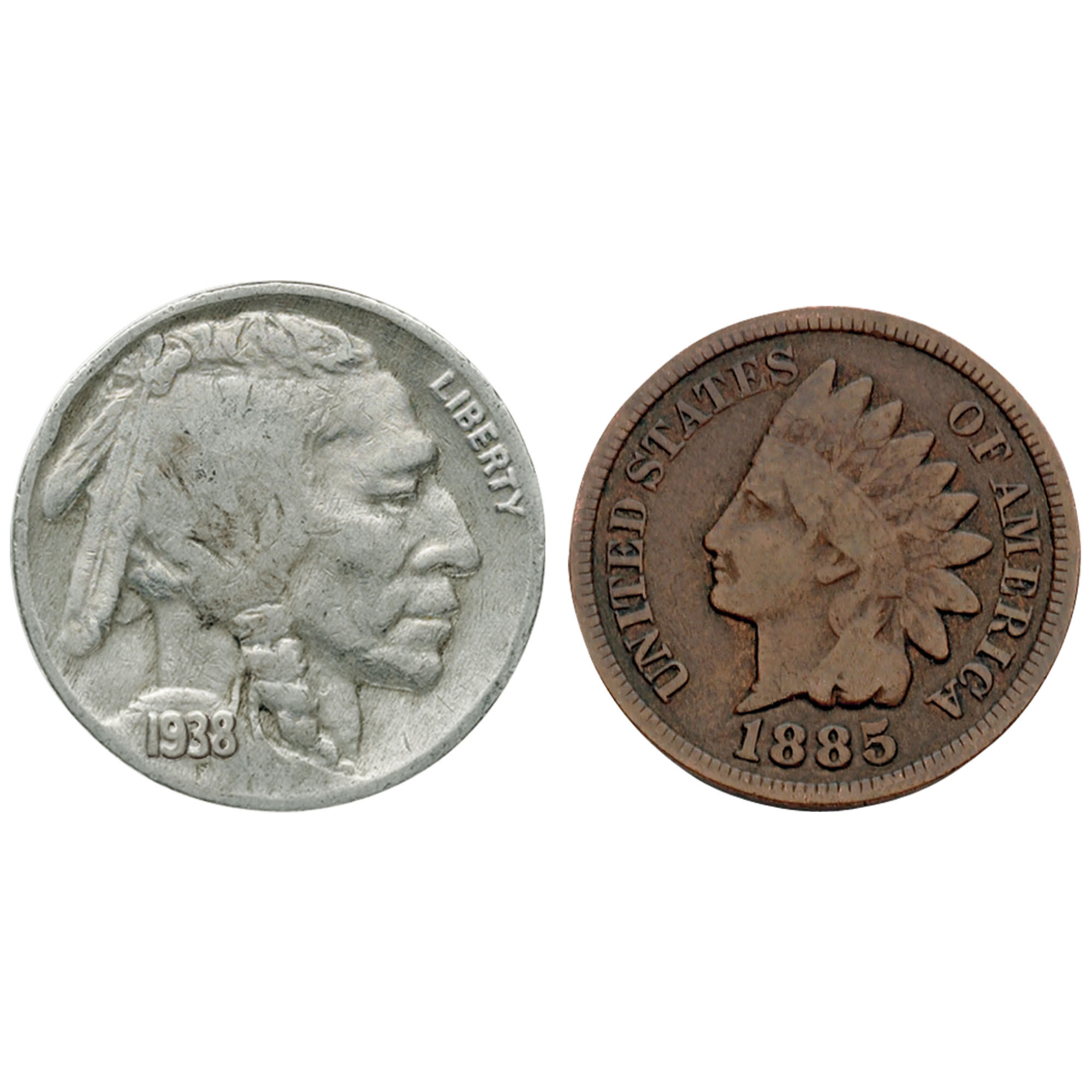 Unbroken sequences of two classic coins in a single collection…
• Brings together coins from every year of the last 30 years of issue of Indian Head pennies (1880-1909) and the last 20 years of issue of Buffalo nickels (1916-1938).*
• Includes such low-mintage coins as the 1931 Buffalo Nickel (struck only at the San Francisco Mint), and the final-year 1909 Indian Head Penny and 1938 Buffalo Nickel.
• Also includes 13 mint-condition U.S. postage stamps honoring Native American history and culture, dating back as far as 1948 and no longer available from any post office.
• Given their age and scarcity, all coins are presented in gently circulated condition.
• FREE: A Display Chest and Collector's Guide, yours at no extra charge, sent with the third shipment.
• BONUS: The 1978 U.S. stamp depicting an Indian Head penny — the first miniature U.S. stamp ever issued…also in mint condition.
• Guarantee of Satisfaction: Free returns and you may cancel at any time.
*No Buffalo nickels were struck in 1922, 1932 and 1933.
Show Less
Show More
$31.90
per set of two coins
$34.90 for first shipment of two coins.
Featuring two of the greatest designs in U.S. numismatic history, Fifty Years of U.S. Indian Head Coins forms a collectible of beauty, meaning and importance. This collection allows you the convenience of building it item-by-item with a gradual payment and shipment plan: The first shipment will contain two coins and one stamp, and is payable in one installment. Each shipment thereafter will contain four coins and one stamp, and is payable in two monthly installments. You will receive one shipment every other month (13 total shipments in this collection).
Each coin and stamp is individually encapsulated in a crystal-clear holder to allow for safe and easy viewing of both sides without fear of damage from dust, dirt and fingerprints. Please note: The exact appearance of the items you receive may vary from the images shown.
The custom-crafted wooden Display Chest (measuring 13" x 10⅞" x 4⅜̎") and Collector's Guide — which provides fascinating narrative about the history and design of the coins and stamps, and includes a placement guide for each stamp — will be sent with the third shipment, along with the bonus stamp.
Your satisfaction is 100% guaranteed. You may return any shipment within 30 days for replacement, or for a full refund with no further obligation. You may cancel at any time by calling the toll-free number included with each shipment, or by accessing My Account online. Either party may cancel this agreement at any time.
Note: Not made by Native Americans.
Stamps have been marked to comply with U.S. Postal Service regulations. The stamps you receive will be in mint condition.