The Deluxe U.S. Indian Head Penny Collection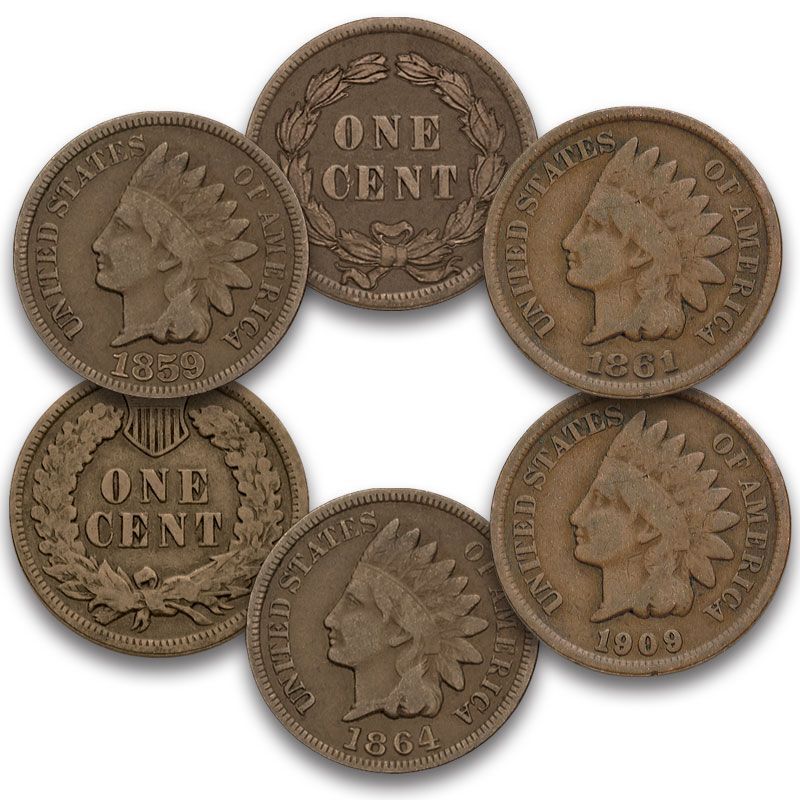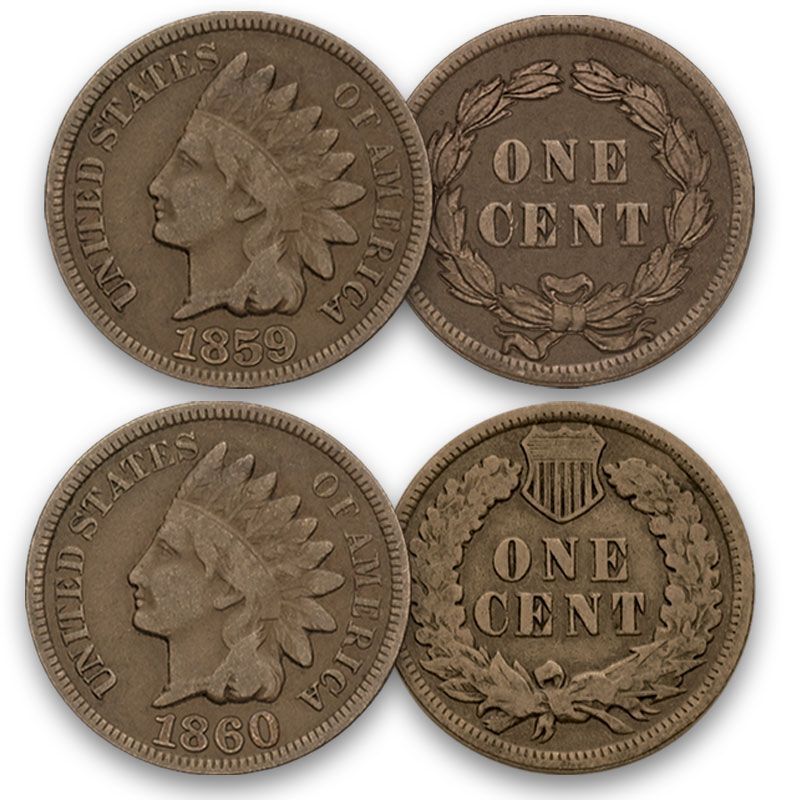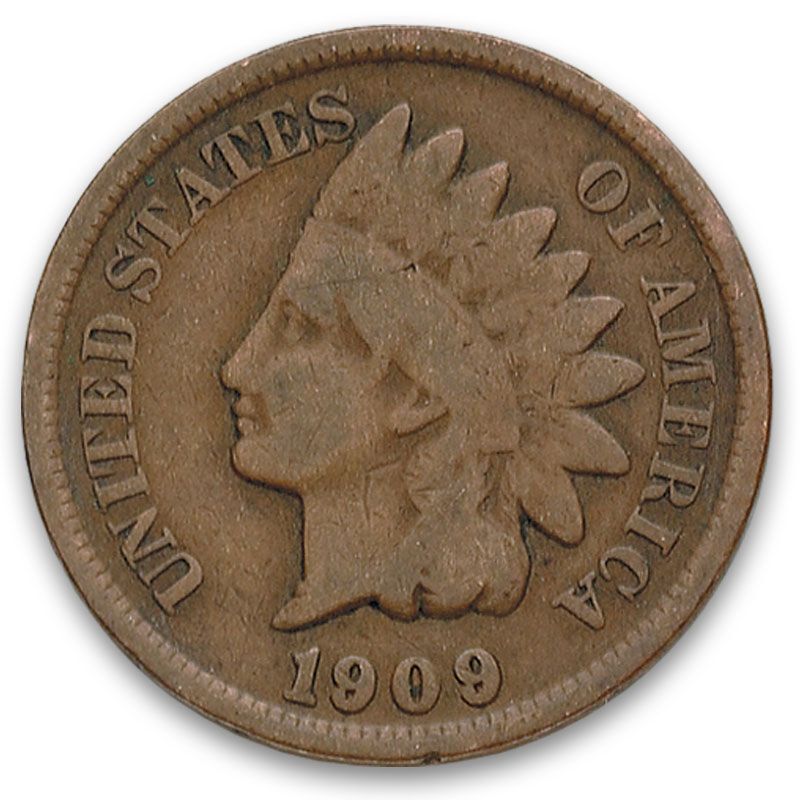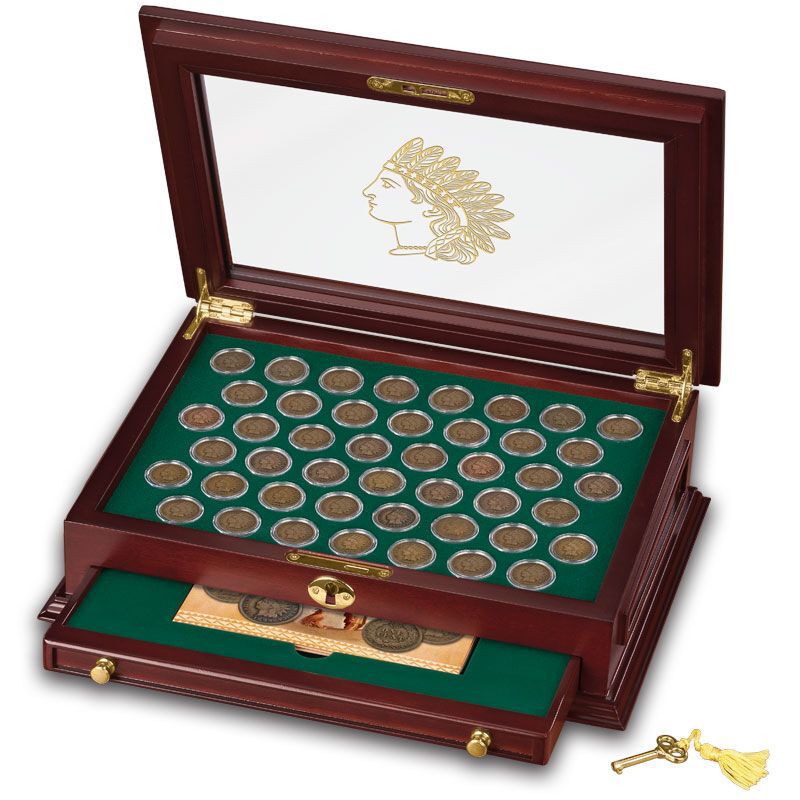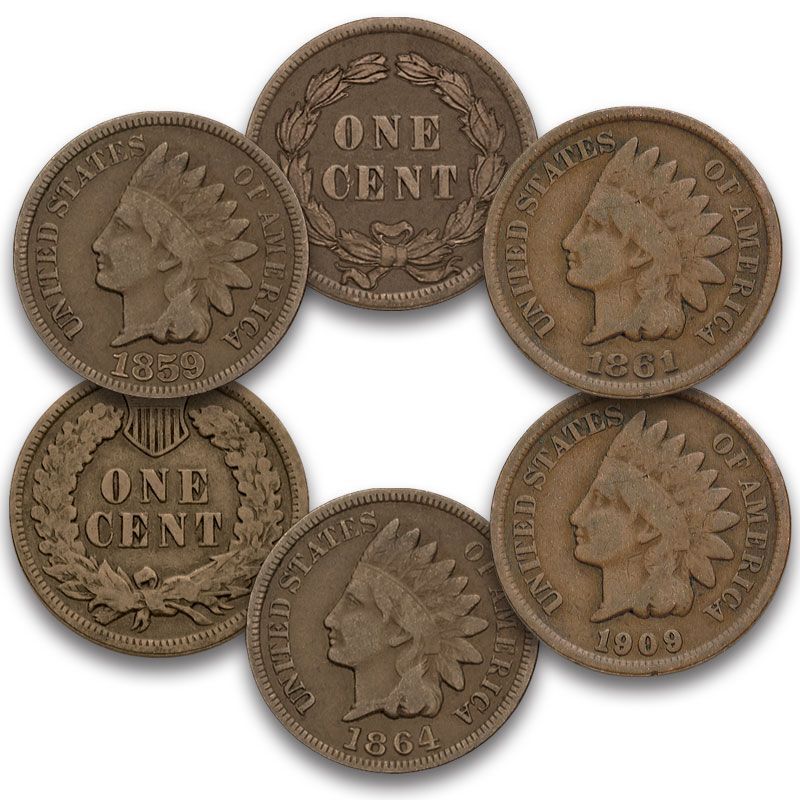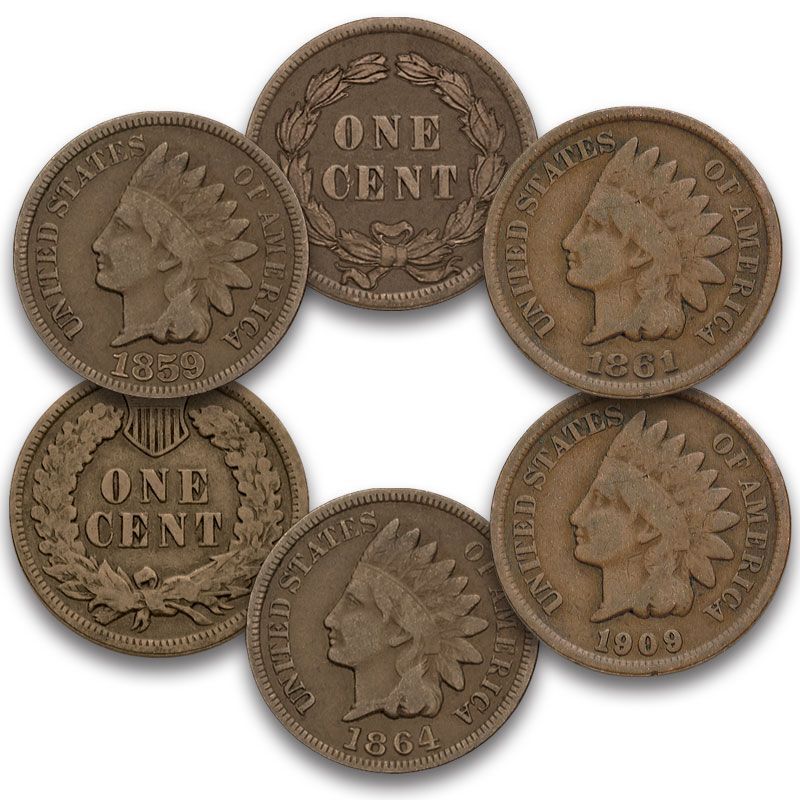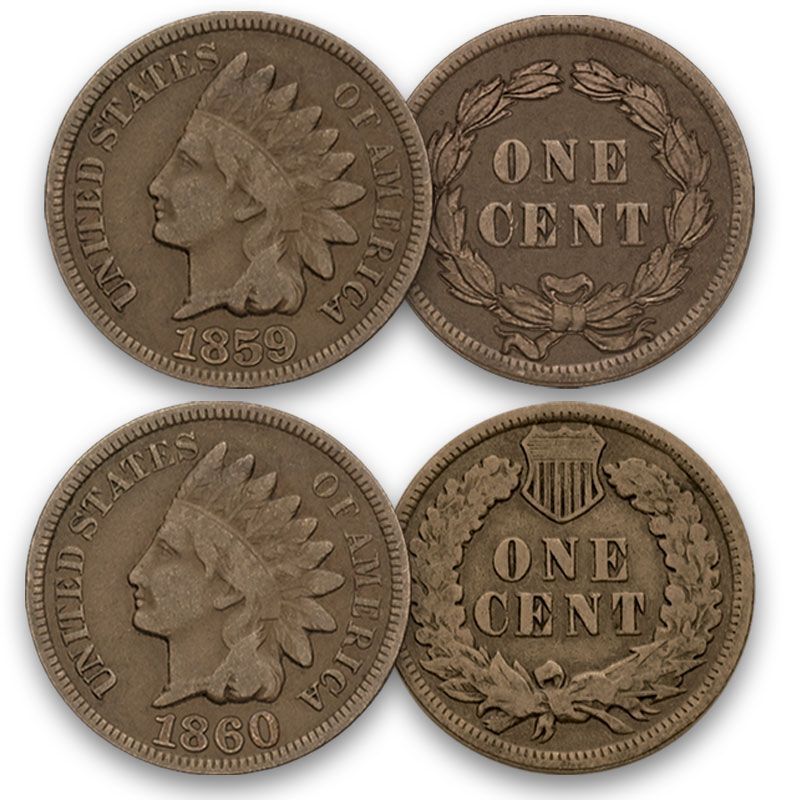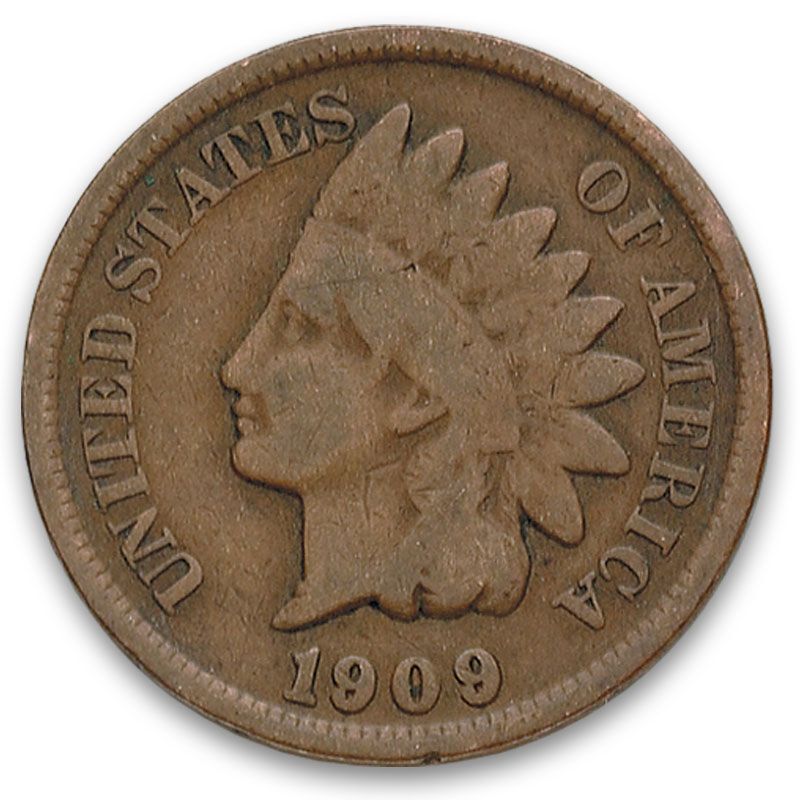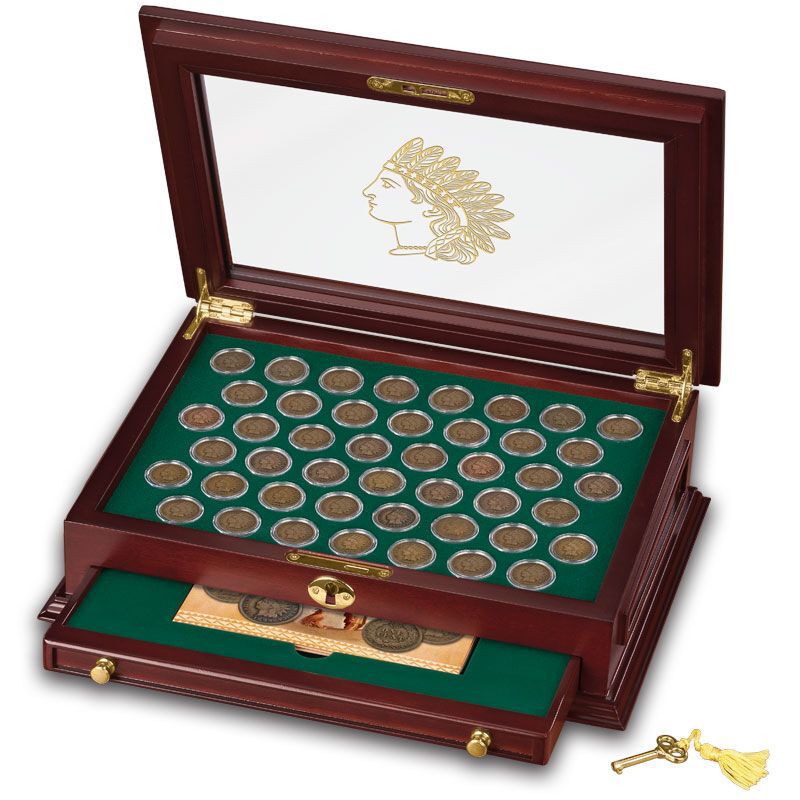 A comprehensive collection of legendary Indian Head Pennies, last issued over a century ago...
Included are:
• The first-year 1859 Indian Head Penny, with its one-year-only design!
• Every year of the hard-to-find early copper-nickel issues.
• 39 bronze issues, including an unbroken sequence of 32 years.
• The last-ever Indian Head Penny issued in 1909.
• Presented in gently circulated condition so you may appreciate the major design details.
• FREE: a Display Chest and Collector's Guide, yours at no extra charge, sent with the third shipment.
• Guarantee of Satisfaction: Free returns and cancel any time.
Show Less
Show More
In stock. Ships in 2-4 weeks.
$27.95
per coin
$29.95 total per coin (includes shipping)
With each and every coin more than a century old, The Deluxe U.S. Indian Head Penny Collection forms a collectible of beauty, meaning and importance. This collection allows you the convenience of building it item-by-item with a gradual payment and shipment plan: You will receive one coin in your first shipment; subsequent shipments will contain two coins each. Shipments will be made every month until you own the complete 45-coin collection.

These historic coins are presented in gently circulated condition with all major design details visible, housed in crystal-clear holders for easy handling and worry-free viewing for generations to come. Please note: coins are shown for illustrative purposes; the exact appearance of the coins you receive may vary from what is shown.

The custom-crafted wooden Display Chest (measuring 12¼" x 9" x 4") and Collector's Guide, featuring fascinating narrative about the Indian Head Penny's design and history as well as captivating details about the era in which the coins were issued, will be sent with your third shipment at no extra charge.

Your satisfaction is 100% guaranteed. You may return any shipment within 30 days for replacement, or for a full refund with no further obligation. You may cancel at any time by calling the toll-free number included with each shipment, or by accessing My Account online. Either party may cancel this agreement at any time. Price is subject to possible adjustment due to unusual market conditions.

Please note: The collection excludes seven years in the 1860's and 1870's due to their age and scarcity. This product was not made by Native Americans.