Five Decade Set of Uncirculated Morgan Silver Dollars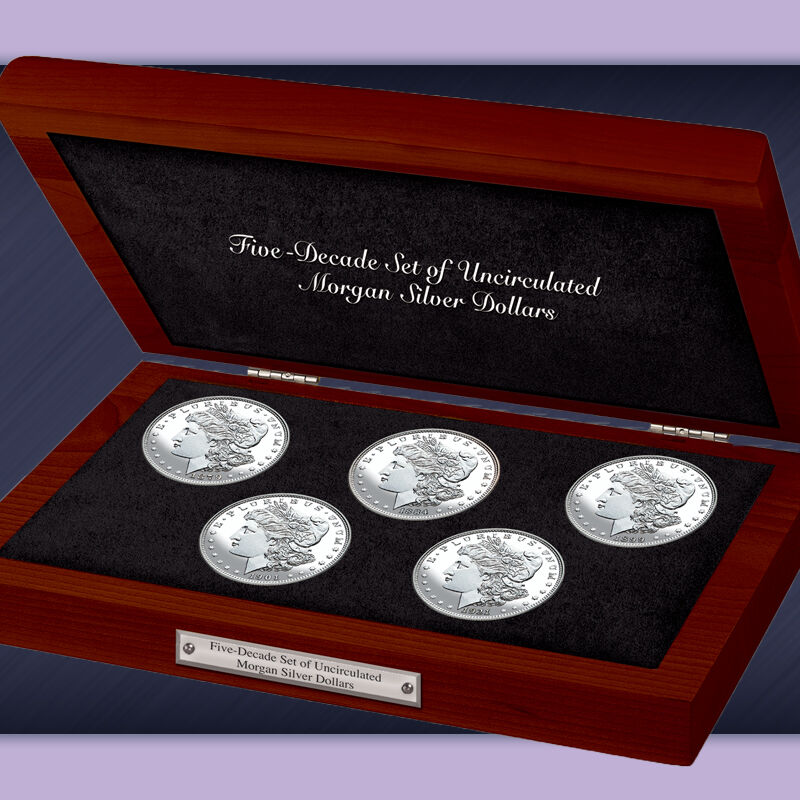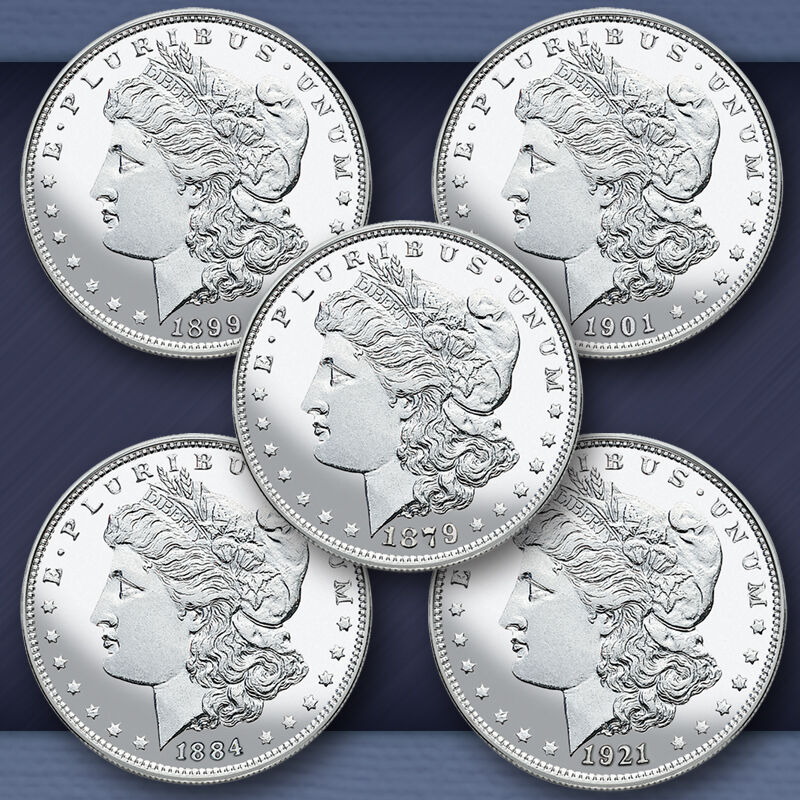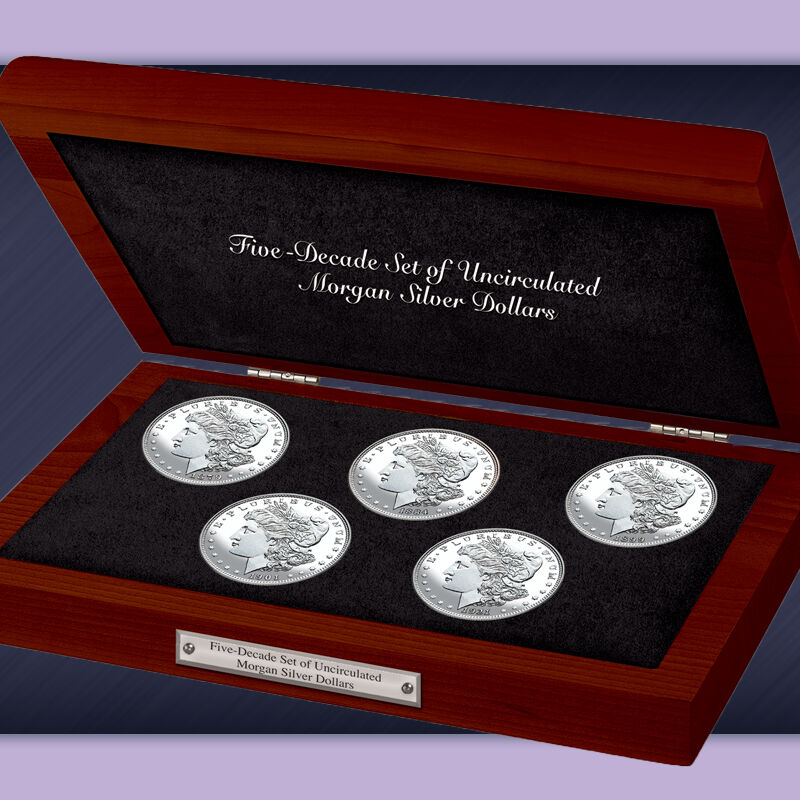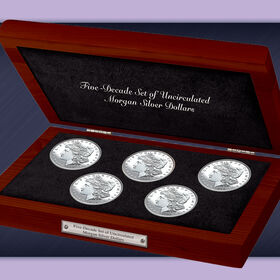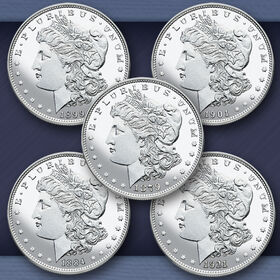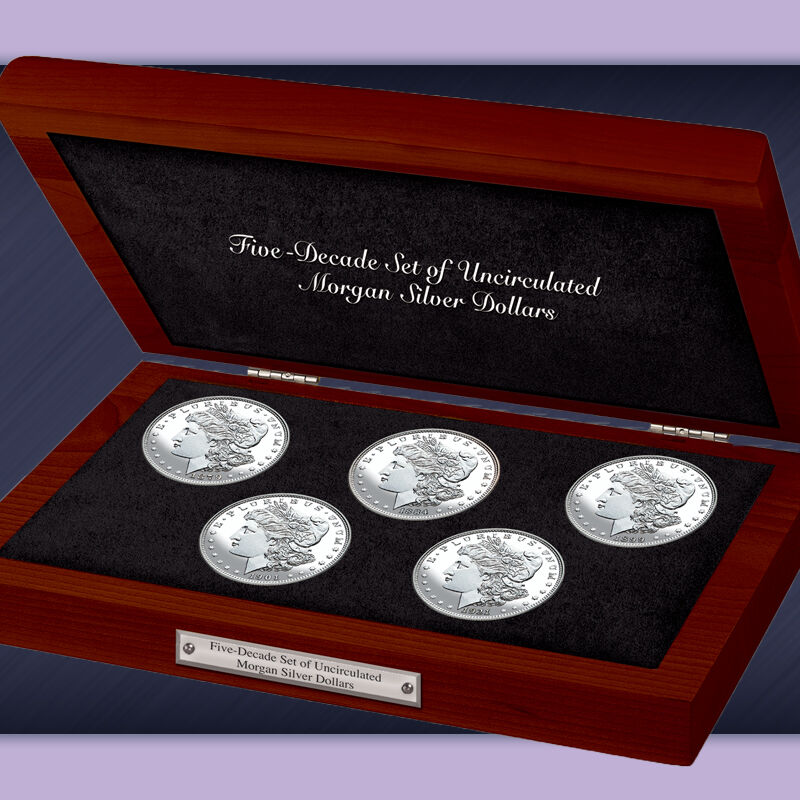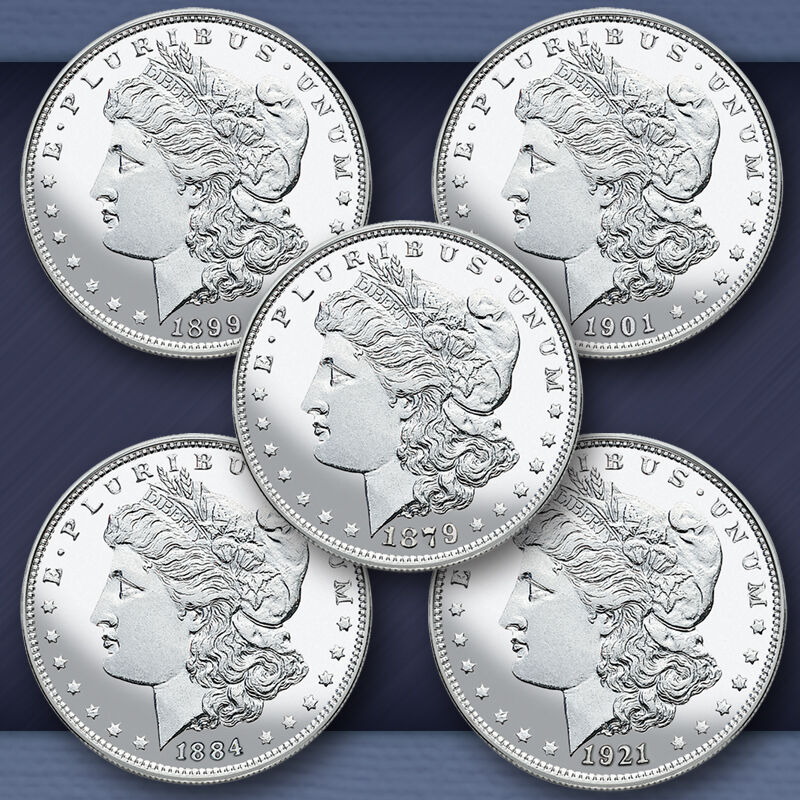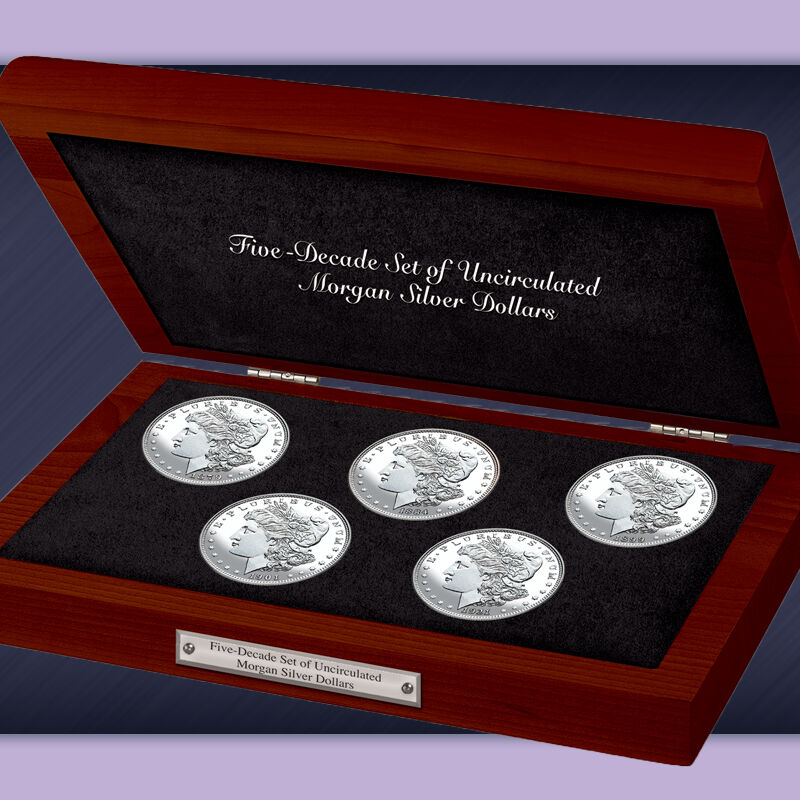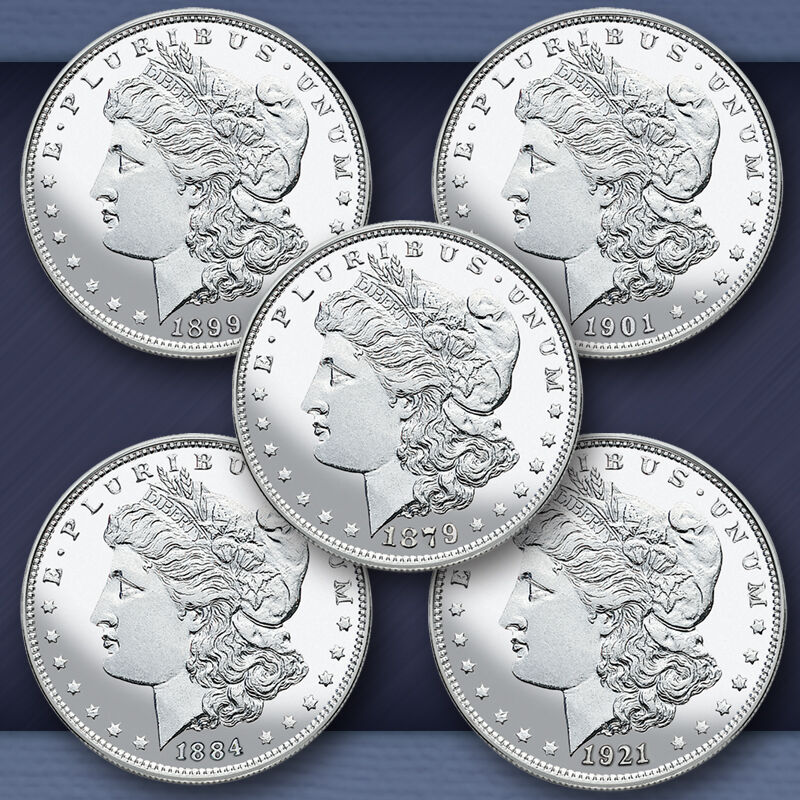 Five decades of stunning silver coinage in brilliant uncirculated condition. Minted from 1878 to 1904, and for one last time in 1921, the illustrious Morgan Silver Dollar served as the backbone of international daily commerce for decades. Yet today, it is astonishing that even a few of these rarely seen 90% silver coins remain, after hundreds of millions were melted down for their high silver content following the Pittman Act of 1918. In the 1980's, millions more were melted when silver was selling for more than $50 an ounce!

Given their scarcity, to own a set of brilliant uncirculated Morgan Silver Dollars — one from each decade of issue — is a feat that only a privileged few can claim. PCS Stamps & Coins has used its extensive resources to acquire a very small quantity of complete sets. Reaching back 130 years, this one-of-a-kind collection features a Morgan Silver Dollar from every decade it was minted, from the 1870's through the final minting in 1921.

It is amazing that the "antique" Silver Dollars in this collection not only evaded the great meltings that took place, but also have never entered into circulation. That means they've retained their original brilliant appearance, and to ensure that this enviable state is maintained, each is protectively encased in a clear capsule so you can examine both the front and back without fear of wear or damage. A custom-crafted deluxe wooden Display Chest is also included to protect and display your coins for generations.

Considering the legacy of Morgan Silver Dollars and the increasing demand for coins containing precious metal, especially in uncirculated condition, you'll want to act quickly. Our supply is extremely limited and orders will be accepted on a strict first-come, first-served basis.
Show Less
Show More
In stock. Ships in 1-2 weeks.
$599
Payable in 3 monthly installments of $203