The 1878 Morgan Silver Dollar Tail-Feather Set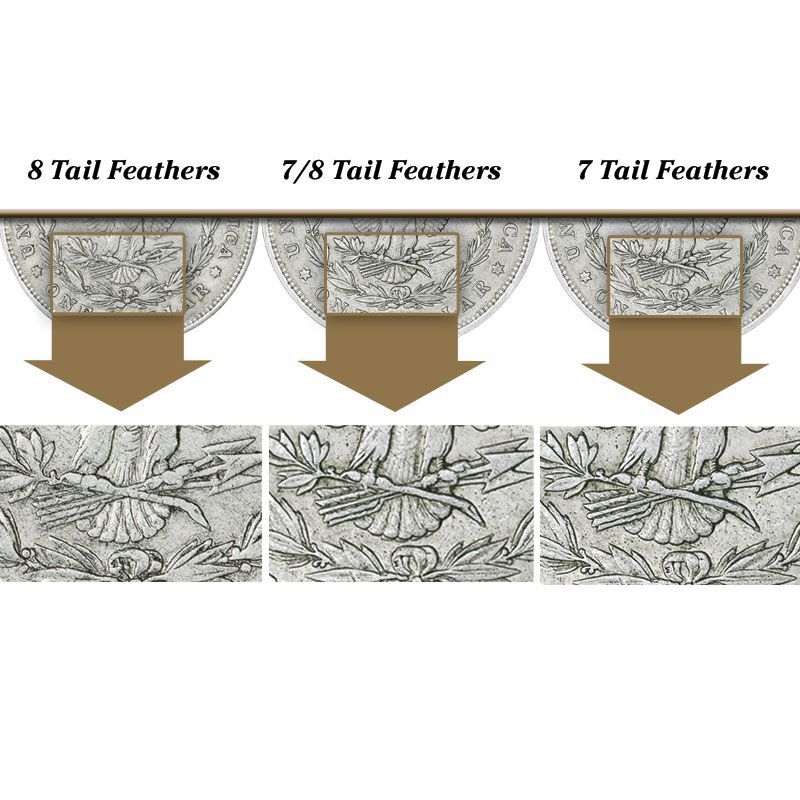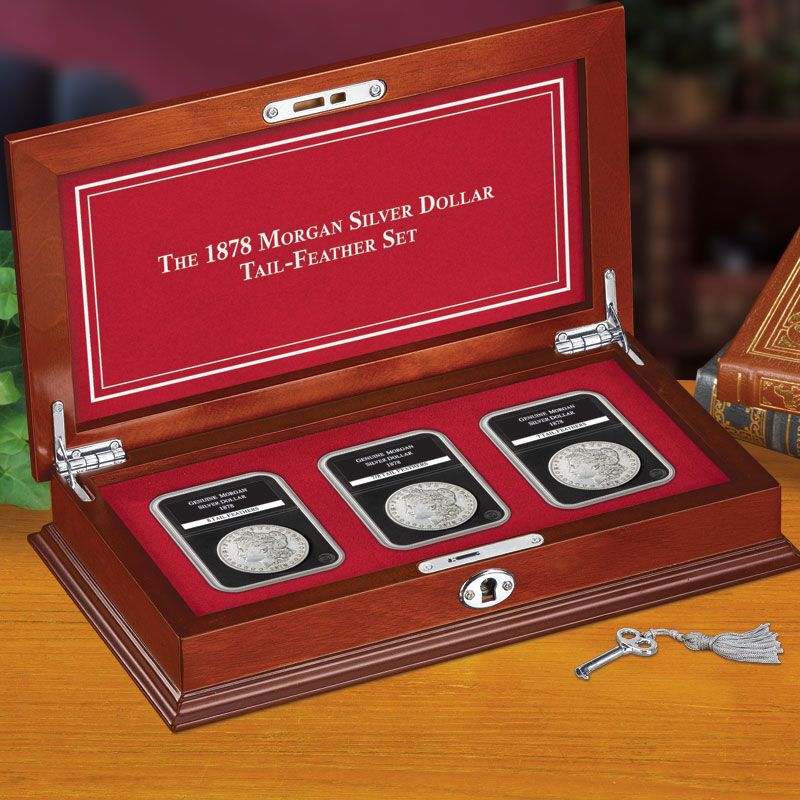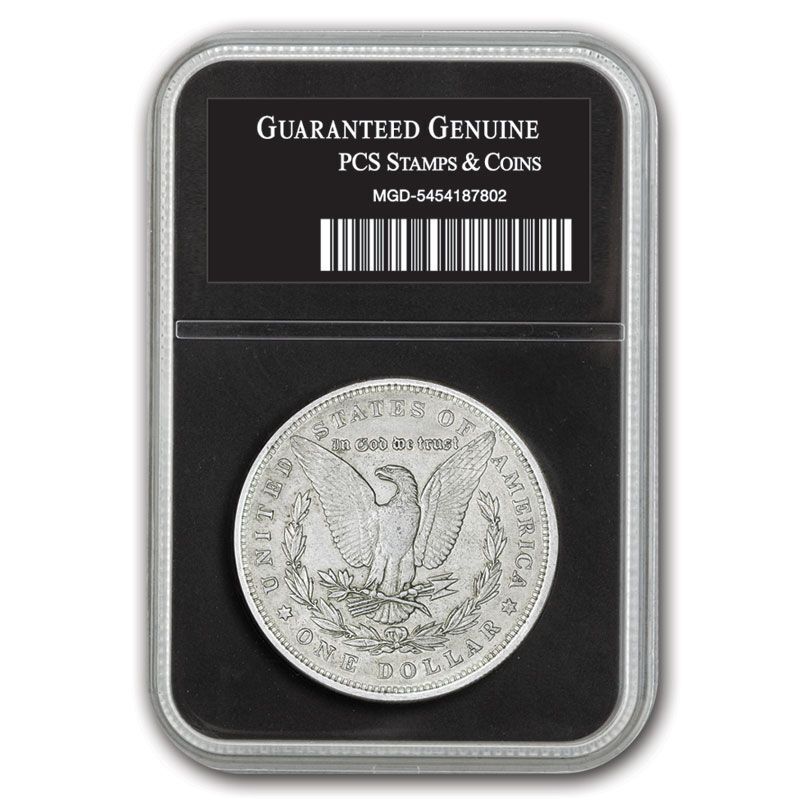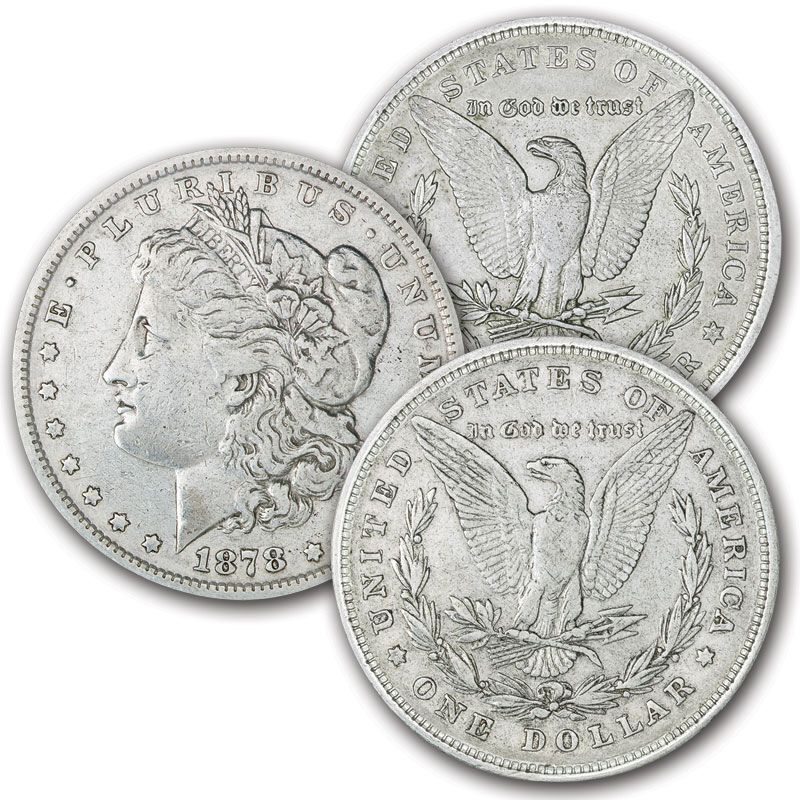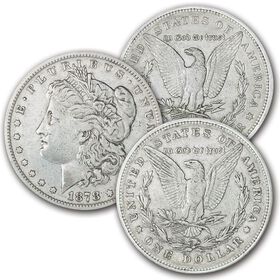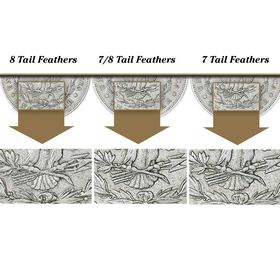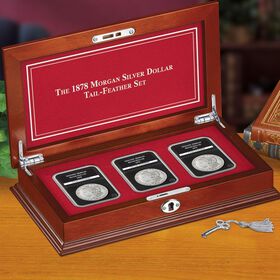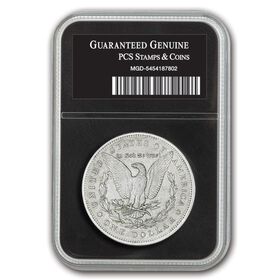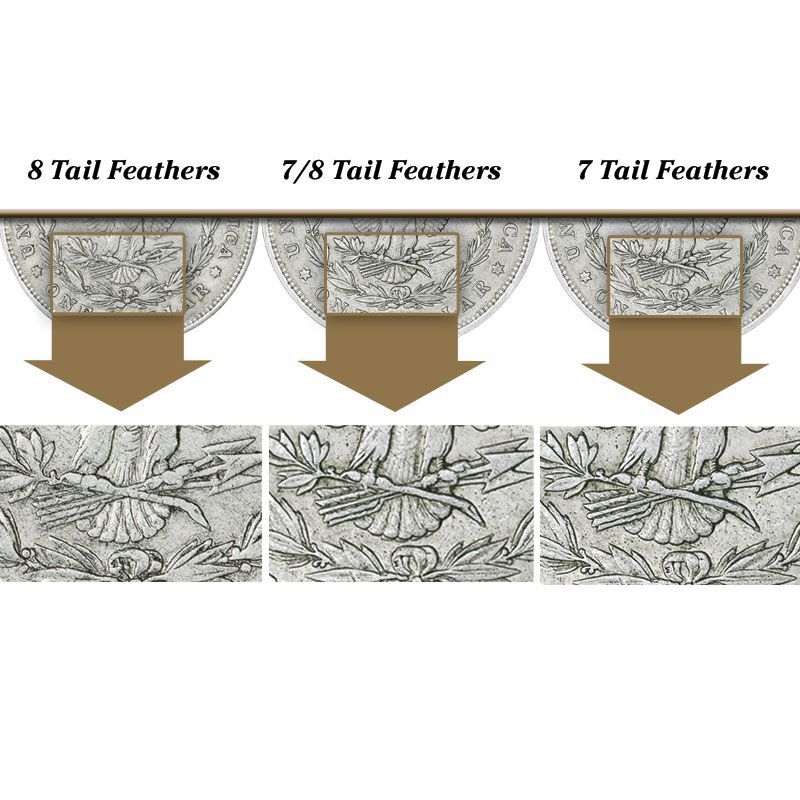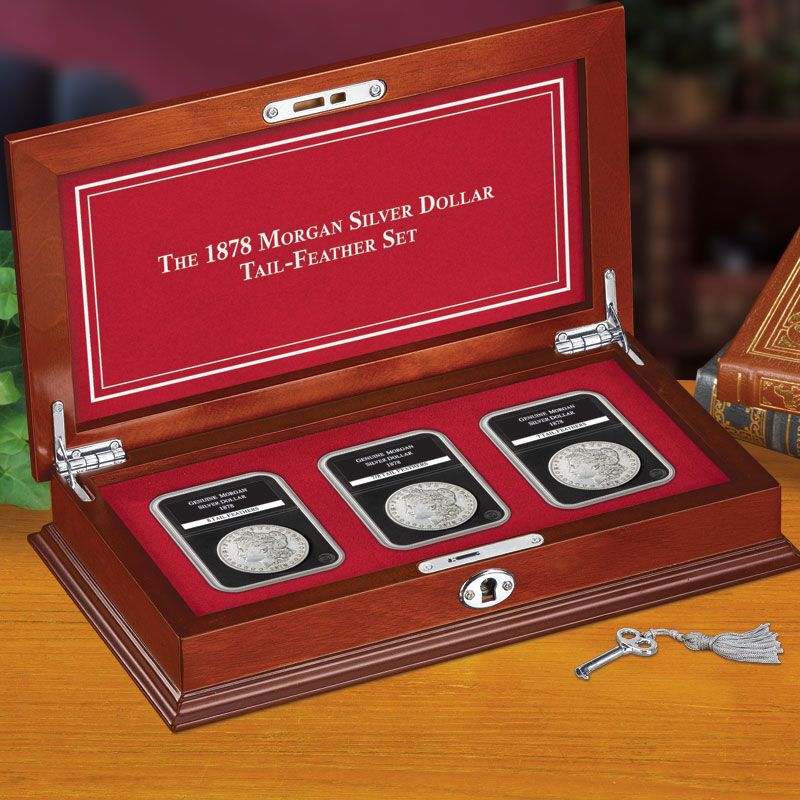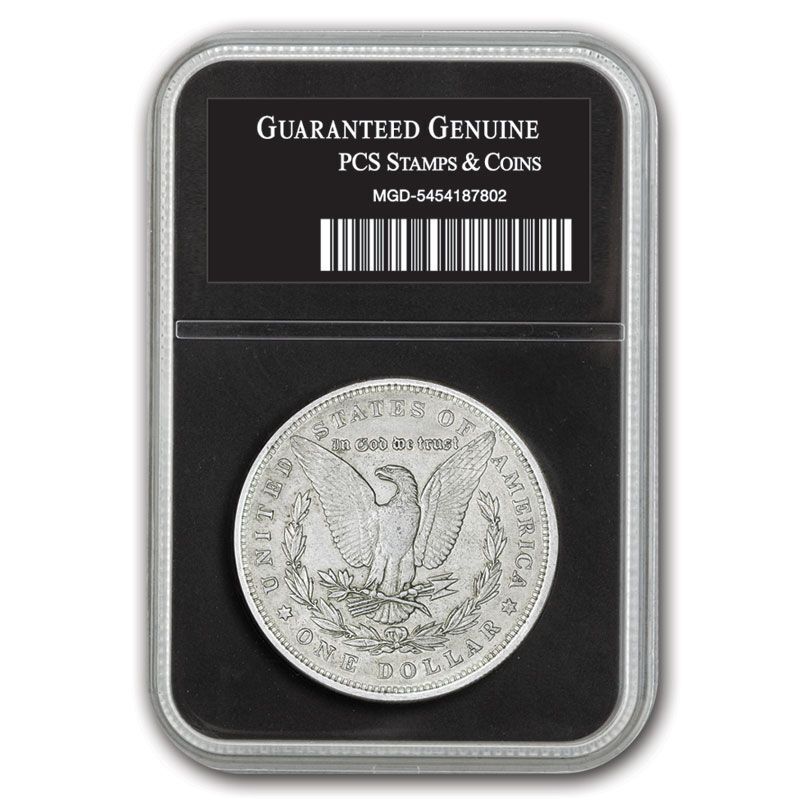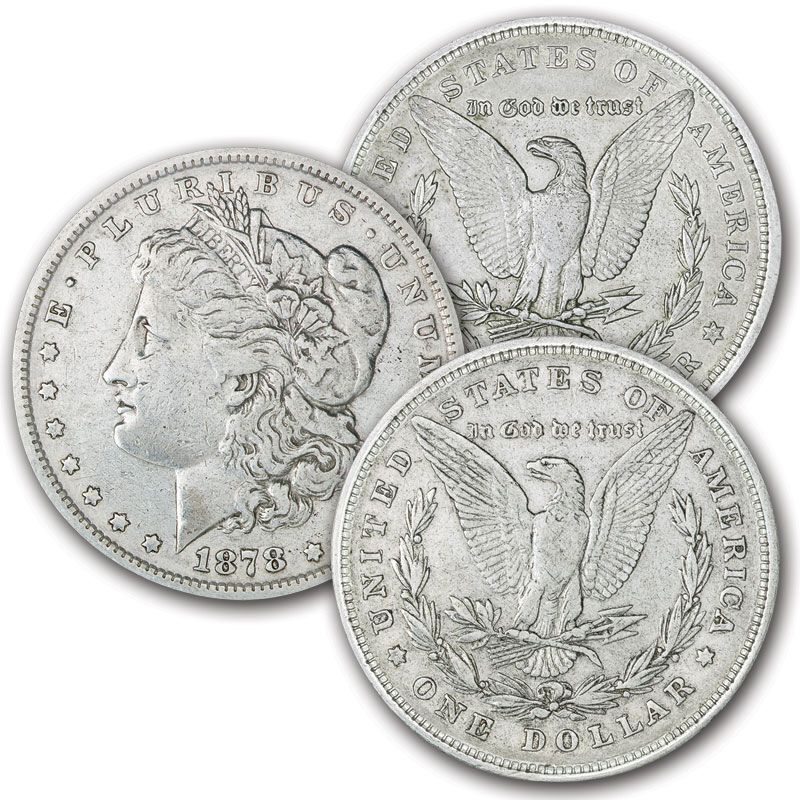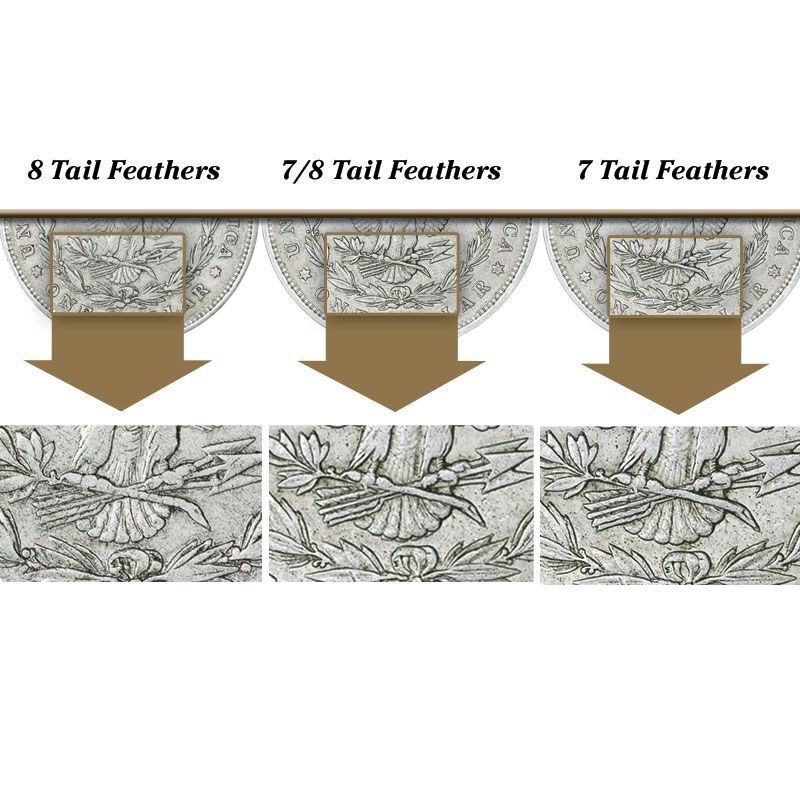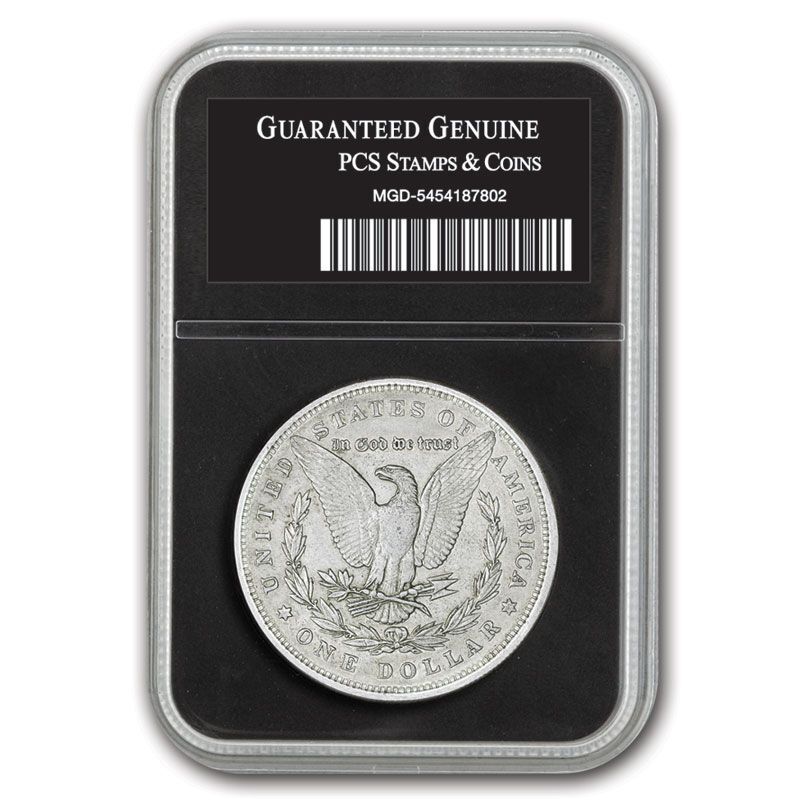 A trio of first-year coins showcasing two scarce design errors!

In March 1878, U.S. Mint Director Henry R. Linderman took the first Morgan Silver Dollar to Washington, D.C. to present to President Rutherford B. Hayes. As legend goes, bird enthusiasts caused a commotion over an error. The American bald eagle was portrayed with 8 tail feathers — instead of the appropriate 7!

In Philadelphia, the Mint rushed to rectify the mistake as the first dies were stamped with 7 tail feathers over the 8. Yet on a few, traces of the original 8 feathers can still be seen, creating another error before modified dies replaced them on April 4.

These "errors" are among the scarcest Morgans. This exclusive offer from PCS Stamps & Coins includes all three versions.
Show Less
Show More
In stock. Ships in 1-2 weeks.
$519
Payable in 3 monthly installments of $176
The coins you receive will:

• Include both errors, struck only in Philadelphia: the 8 tail feathers for two weeks (less than four percent of first-year coins), and the so-called 7/8 tail feathers for just 10 days.
• Be enhanced by a Collector's Guide that provides captivating insight on the design and history of your 1878 Morgan Silver Dollars.
• Arrive in a deluxe wooden Display Chest that measures approximately 11½" x 2" x 6½".
• Be presented in gently circulated condition (allowing you to see each variety clearly), in sonically sealed holders similar to those used by the leading coin-grading services.

This product allows you the convenience of a gradual payment plan. You can pay in three monthly installments.

Your satisfaction is guaranteed by PCS Stamps & Coins' guarantee of quality and excellent service. If you're not completely satisfied, return your product within 30 days for replacement or refund. All orders are subject to acceptance.