The Select Uncirculated Officially Sealed Carson City Mint Morgan Silver Dollar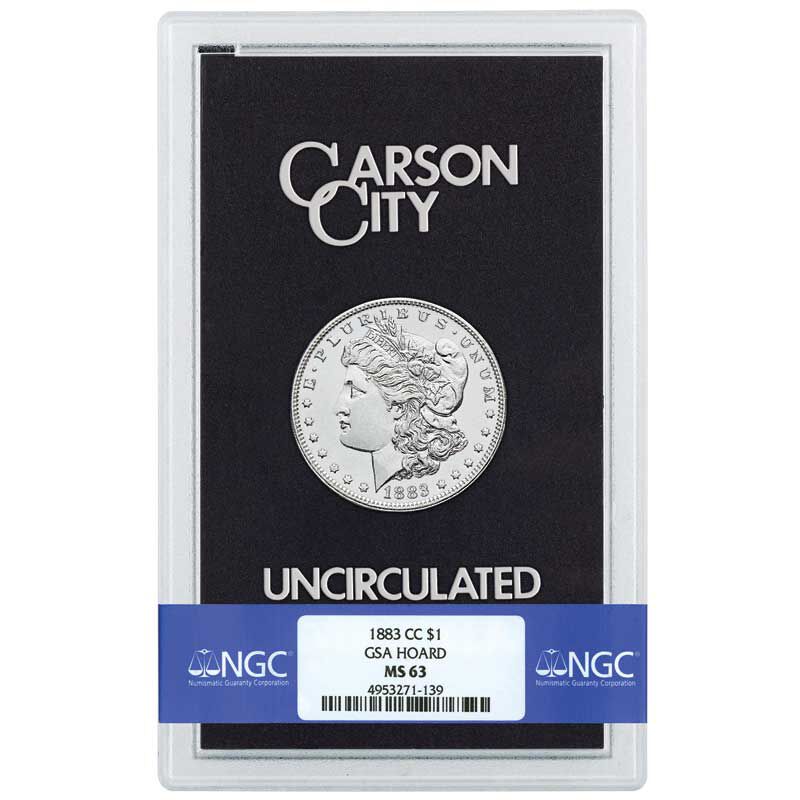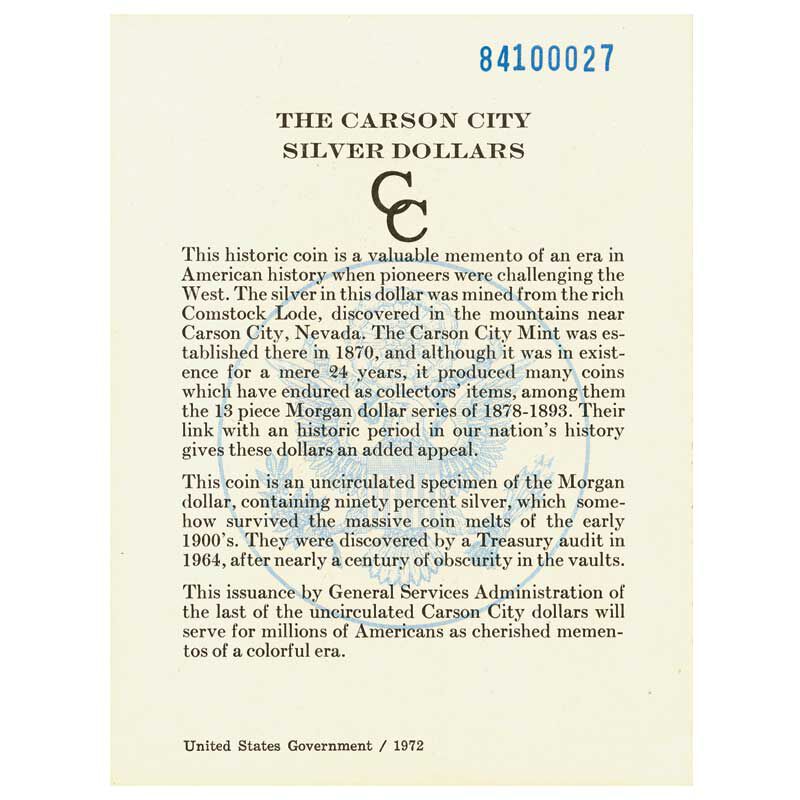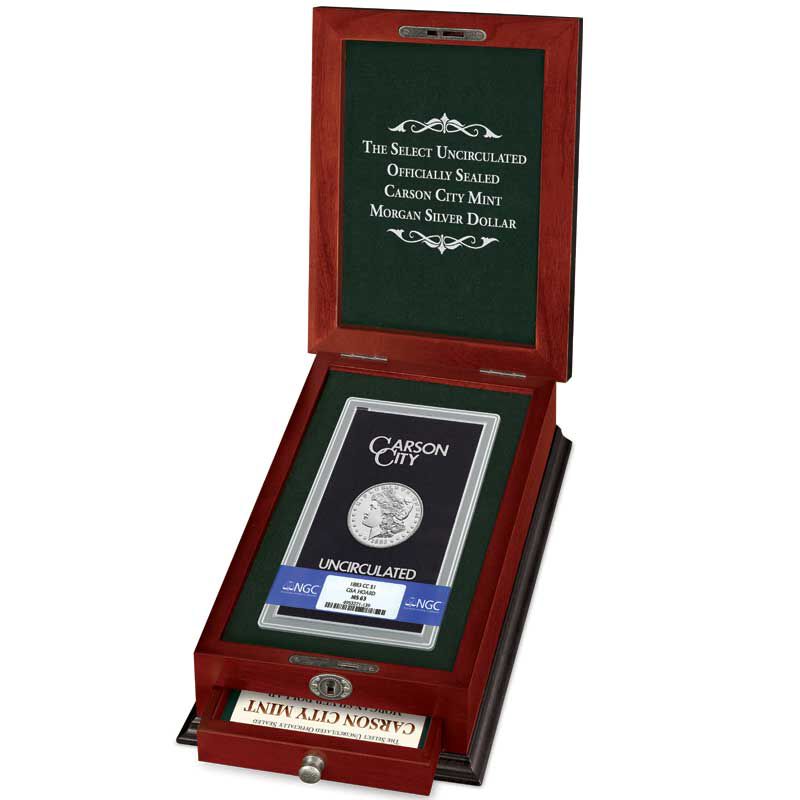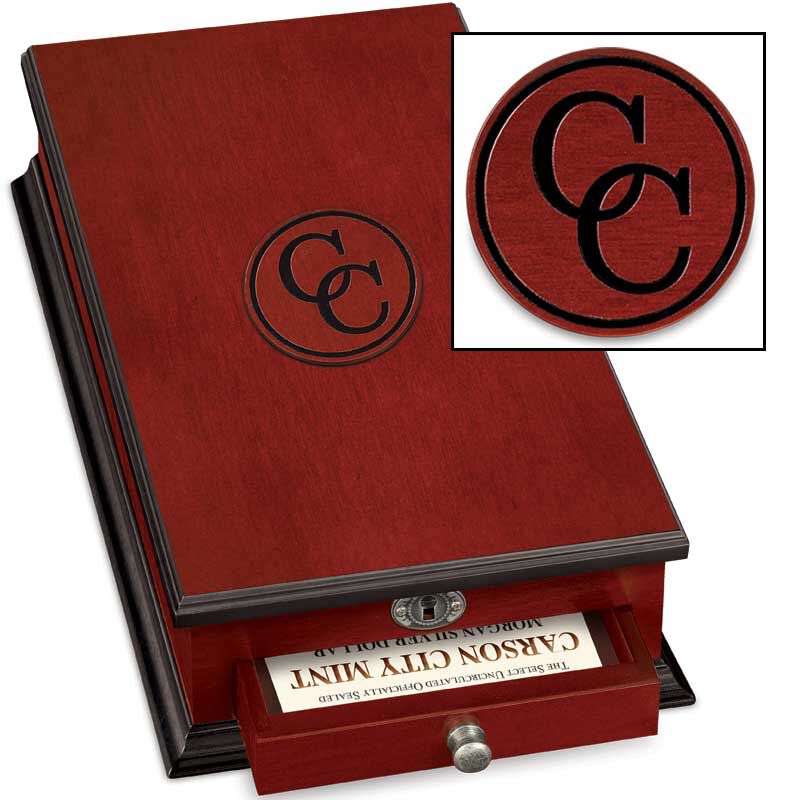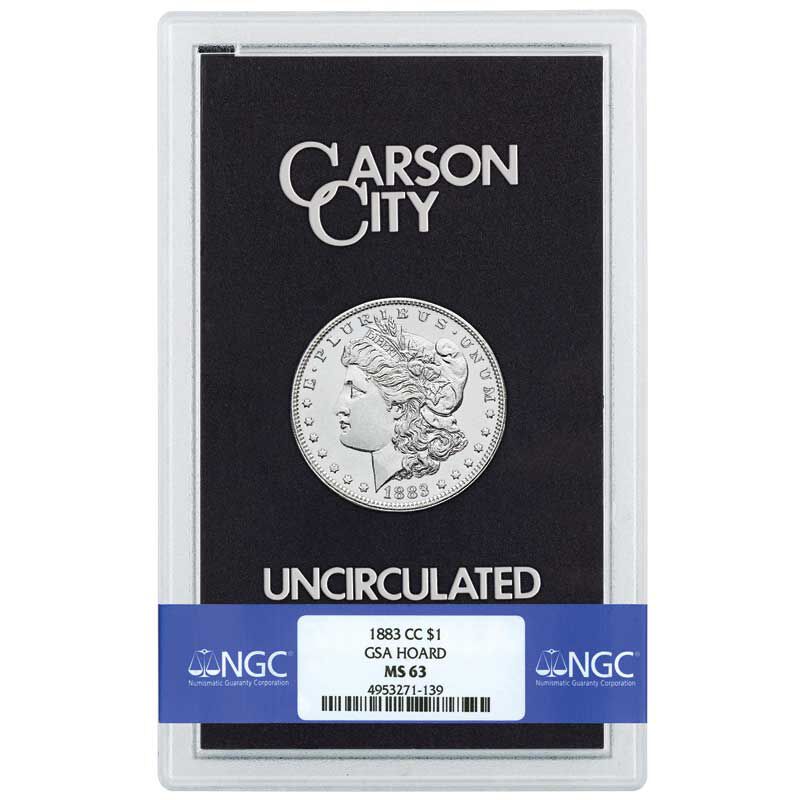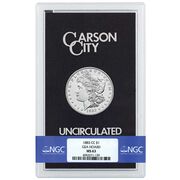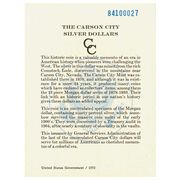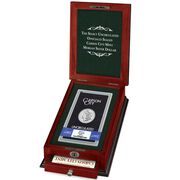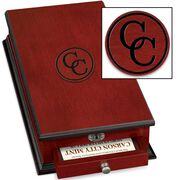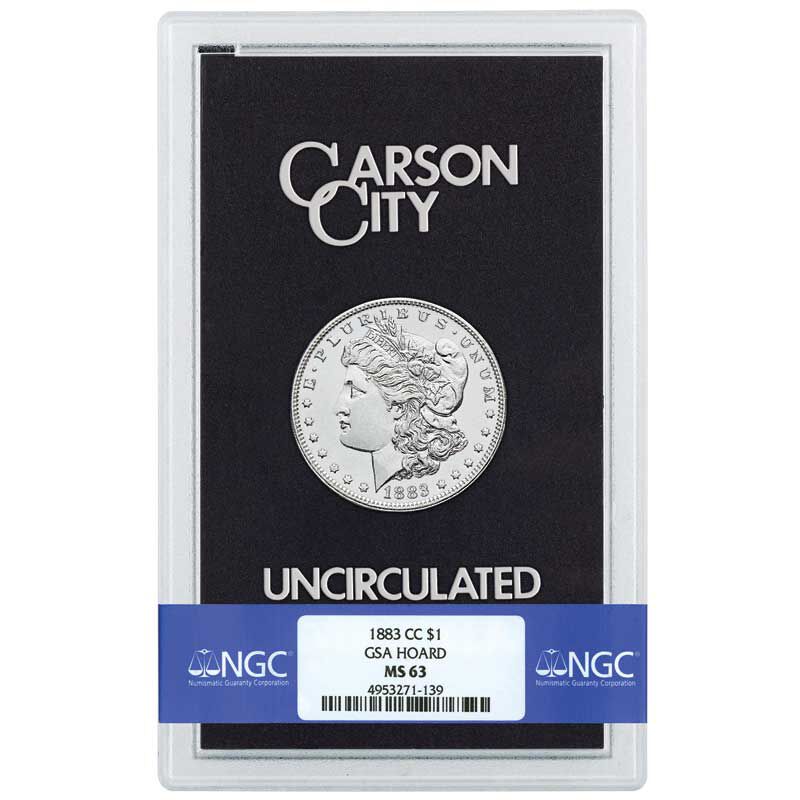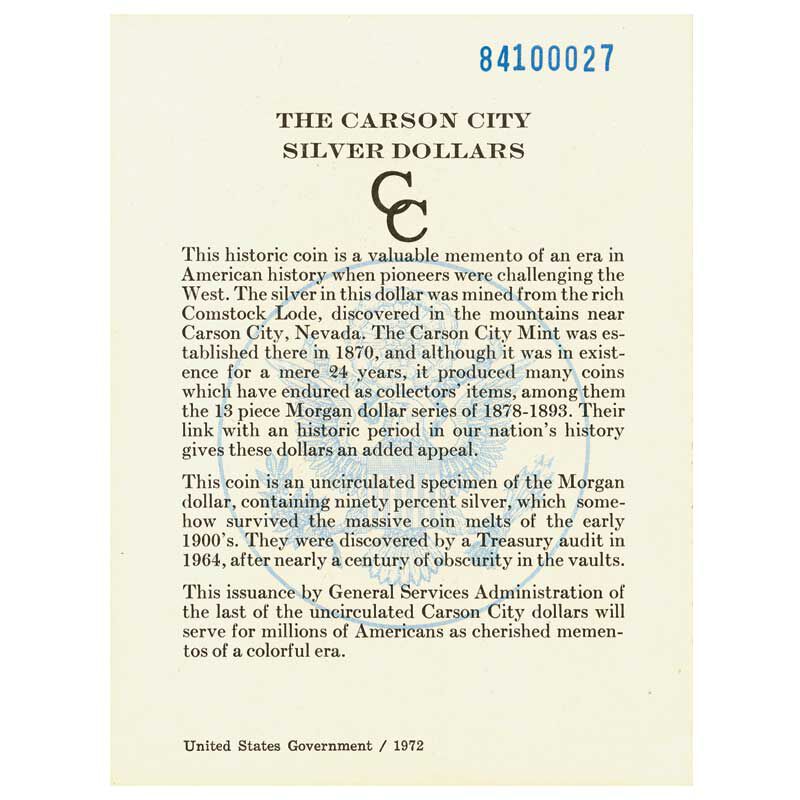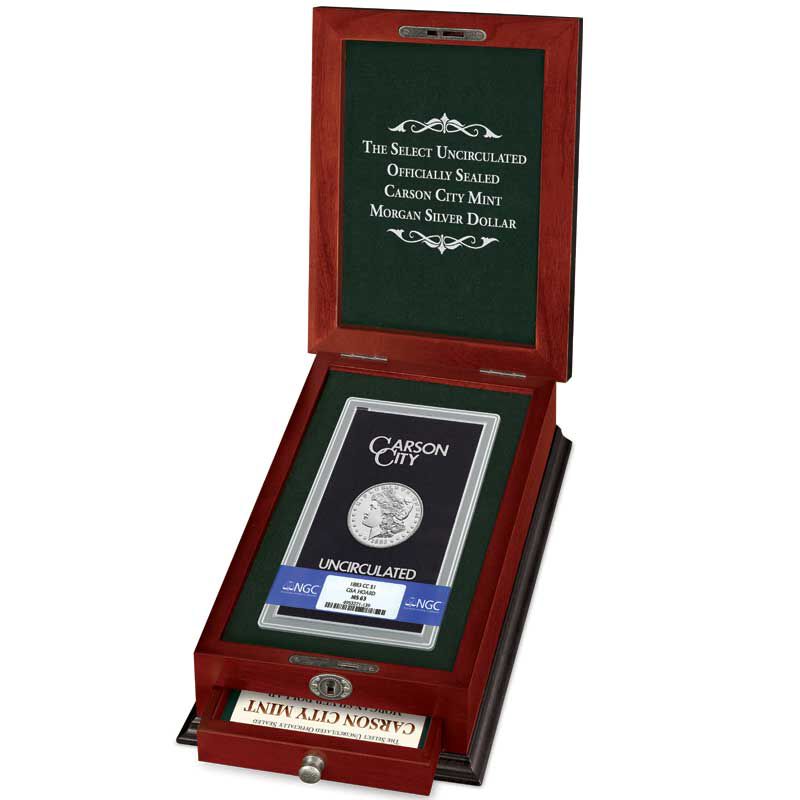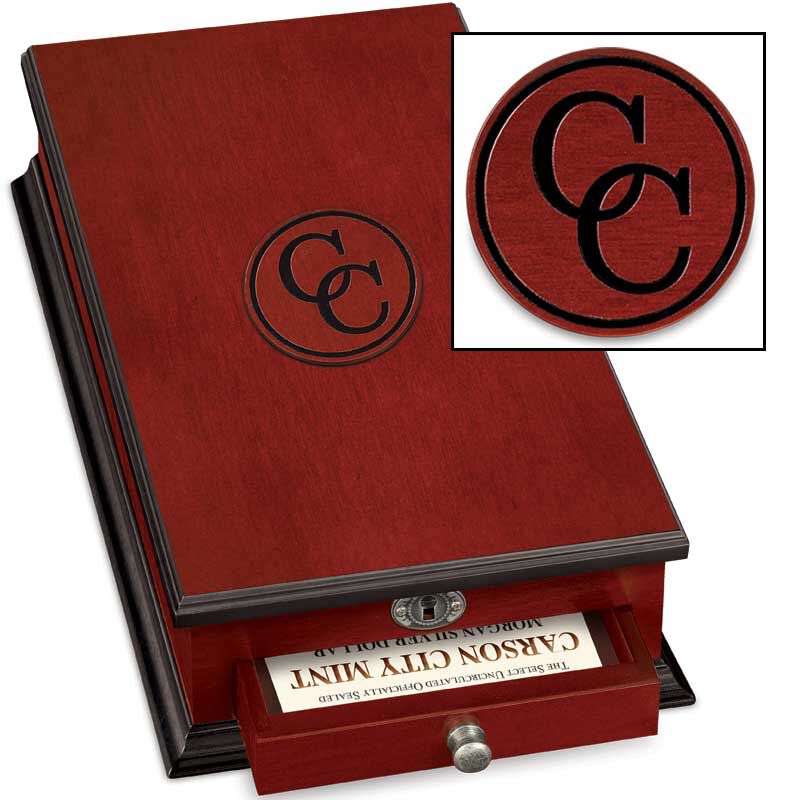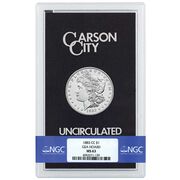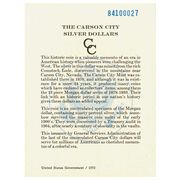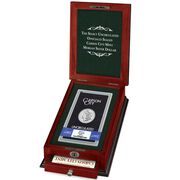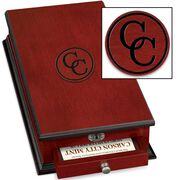 The Select Uncirculated Officially Sealed Carson City Mint Morgan Silver Dollar
An exceptional uncirculated silver dollar from America's Wild West…
• A magnificent treasure from the greatest hoard of Morgan Silver Dollars in history, still untouched in its original sealed U.S. government holder.
• Certified in the premium grade of Select Uncirculated MS63 by NGC, one of the world's most prestigious and trusted coin-grading companies.
• The rarely seen "CC" mint mark identifies your coin as one of the precious few struck in Carson City, where only about two percent of all Morgan Silver Dollars were minted.
• Includes the original individually numbered U.S. government Certificate of Authenticity, issued with your coin when it was released by the U.S. Treasury in the early 1970's.
• Accompanied by a deluxe wooden Display Chest (measuring approximately 5-7/8" x 8½" x 2¾"), decorated with a raised "CC" medallion to represent the legendary Carson City Mint.
• Comes with a Collector's Guide that provides captivating details about the Carson City Mint, the Morgan Silver Dollar, the U.S. Treasury hoard that yielded your coin and the certified Select Uncirculated MS63 grade.
• Guarantee of Satisfaction: Free returns for replacement or full refund.
Show Less
Show More
$759
Payable in 3 monthly installments of $253
This product allows the convenience of a gradual payment plan. It is payable in three equal, monthly, interest-free installments.

Please note: The exact appearance and year of issue of the coin you receive may vary from the images shown.

Your satisfaction is 100% guaranteed. You may return your product at our expense within 30 days for replacement or for a full refund. Orders are subject to acceptance.