America's First Reverse Proof Palladium Coin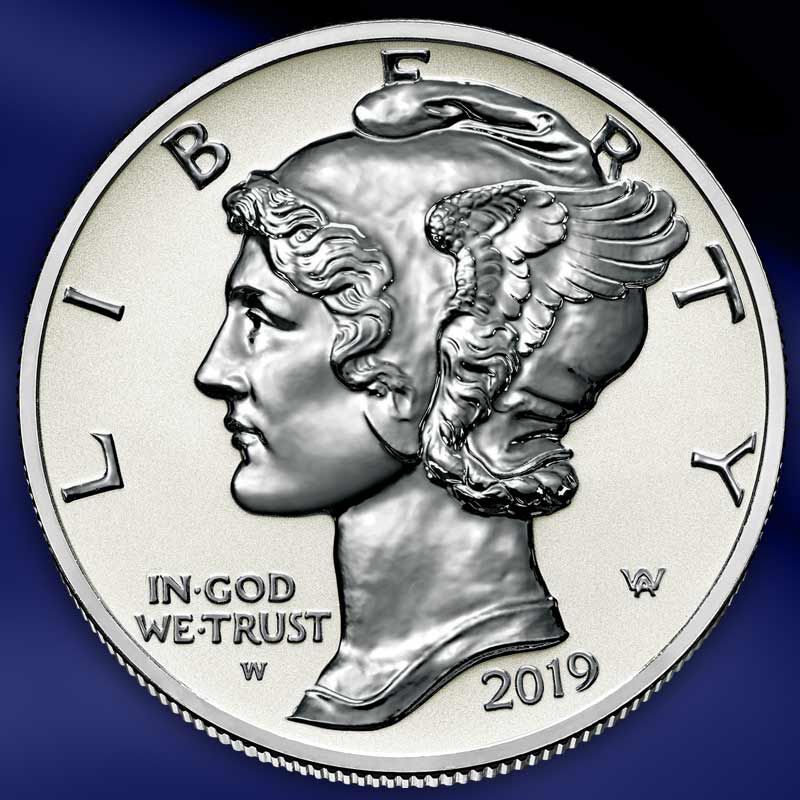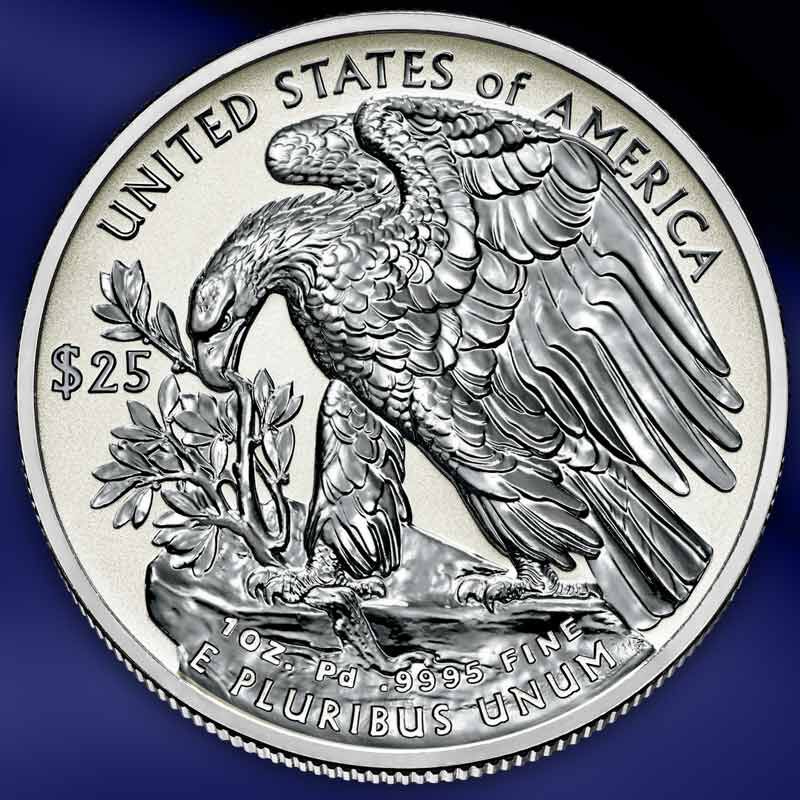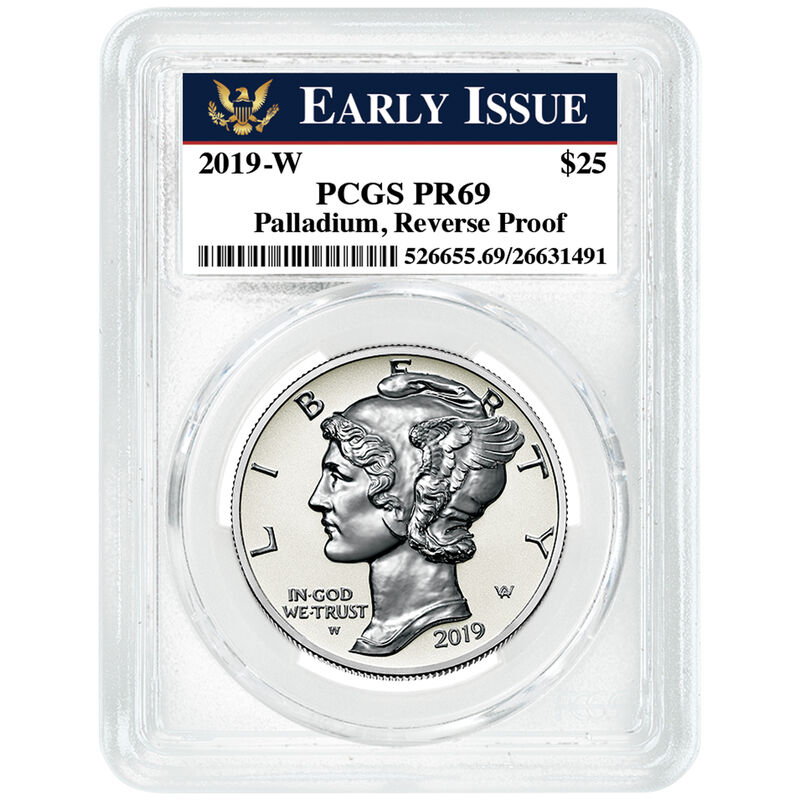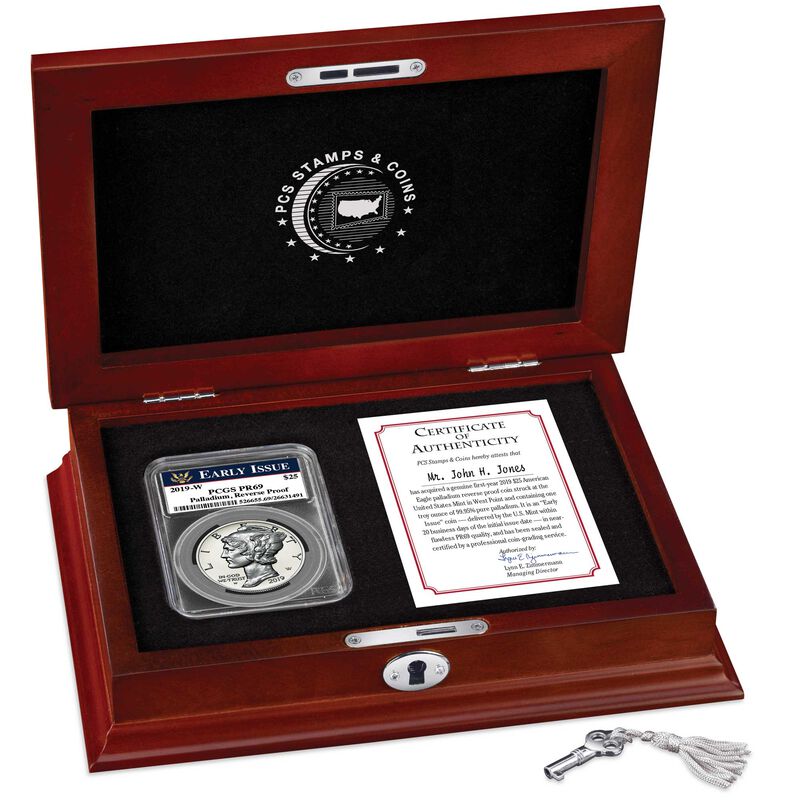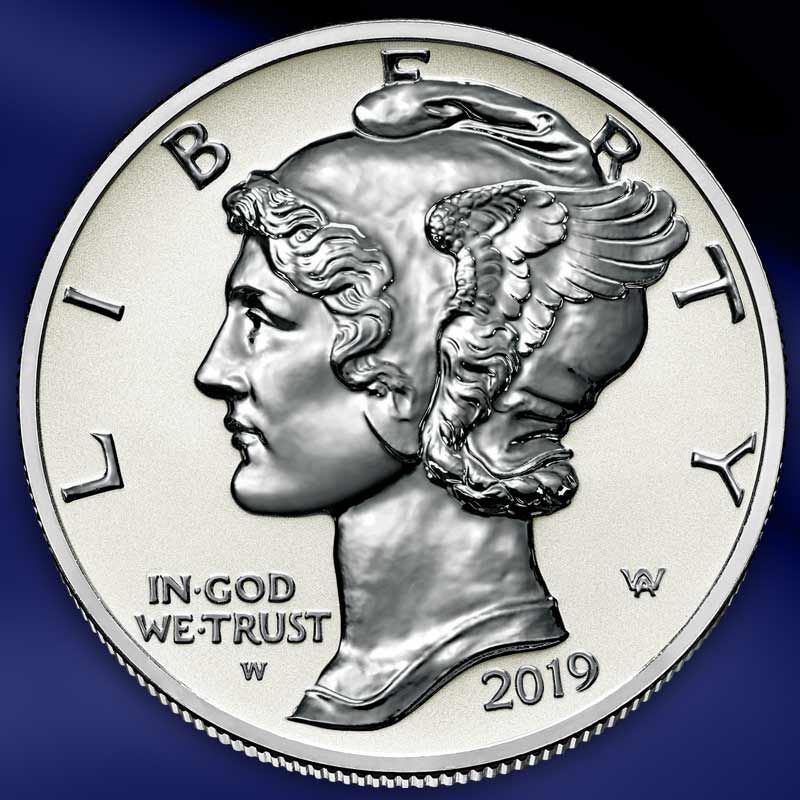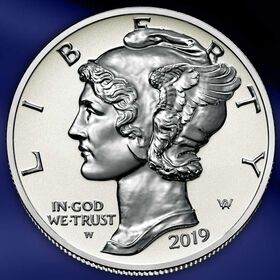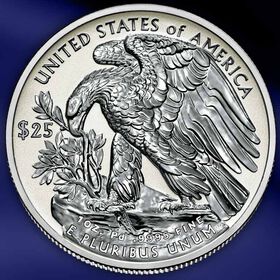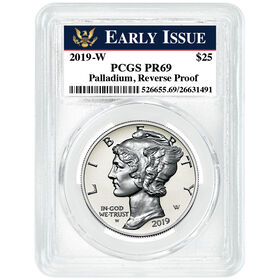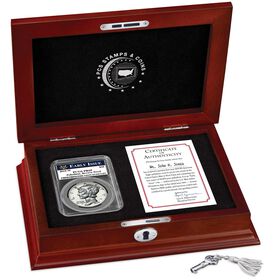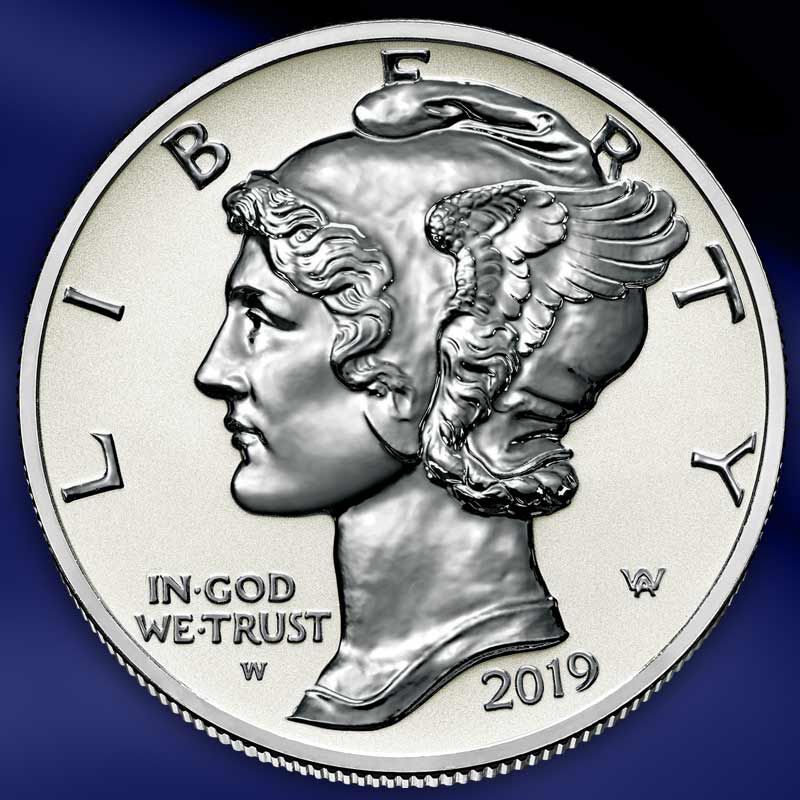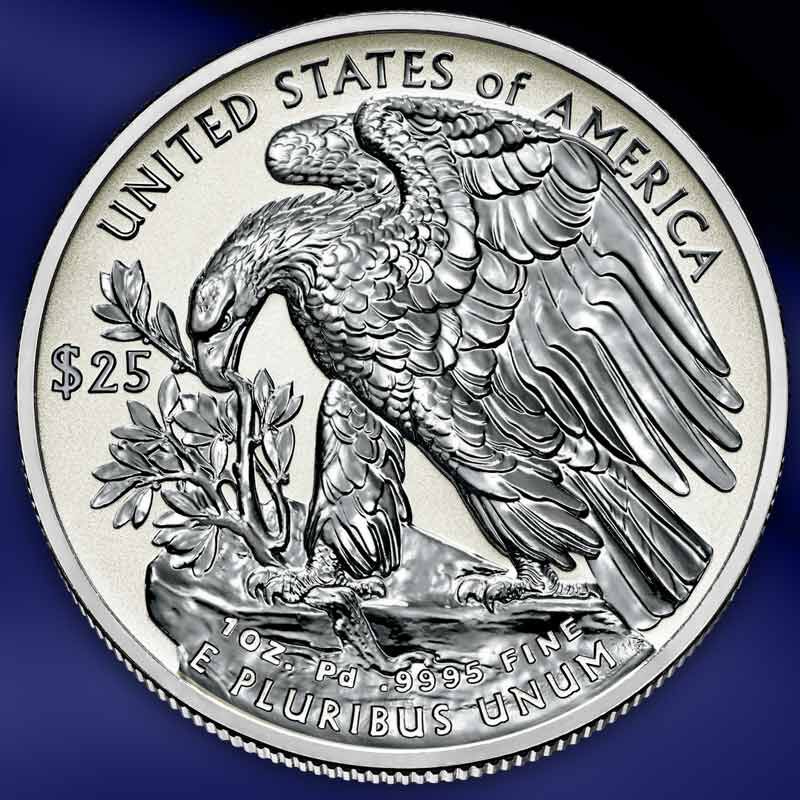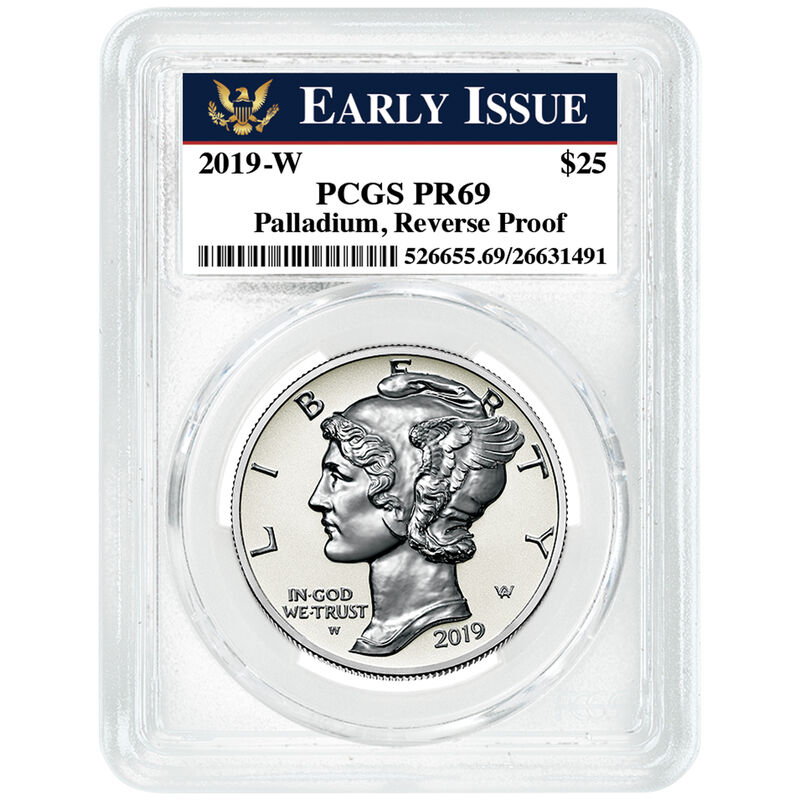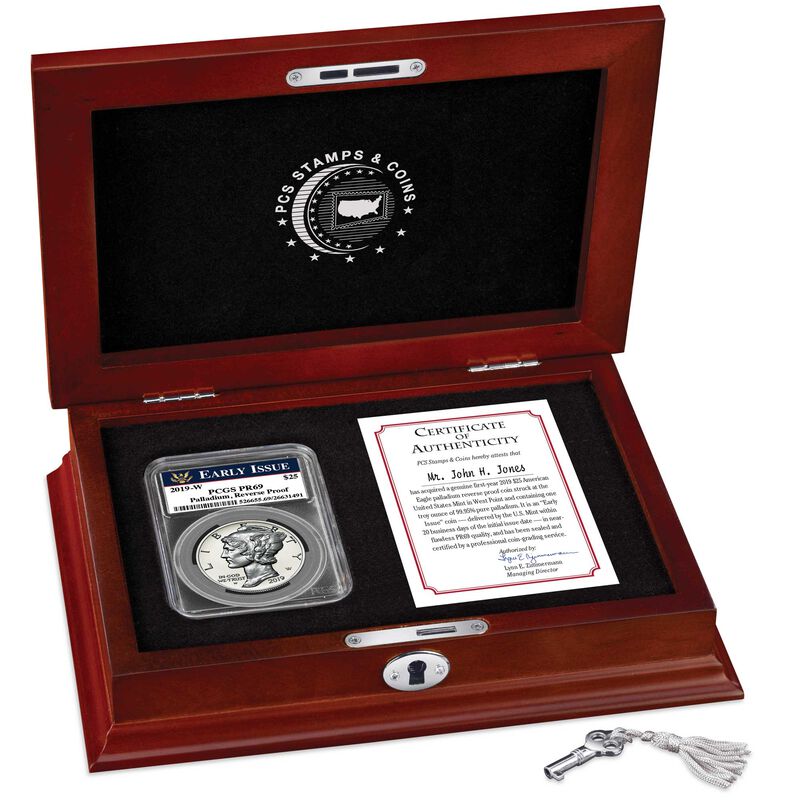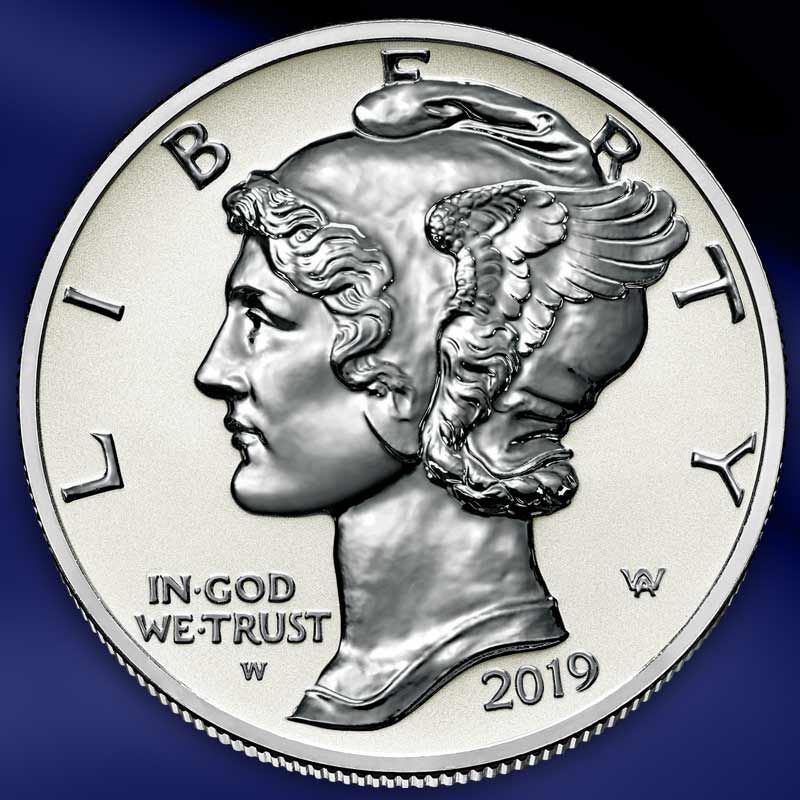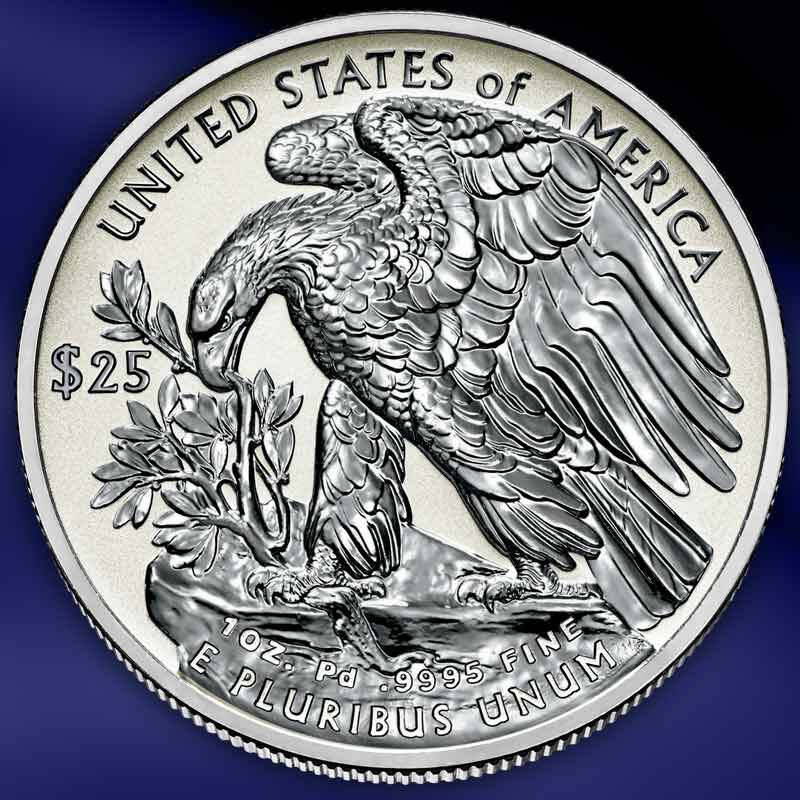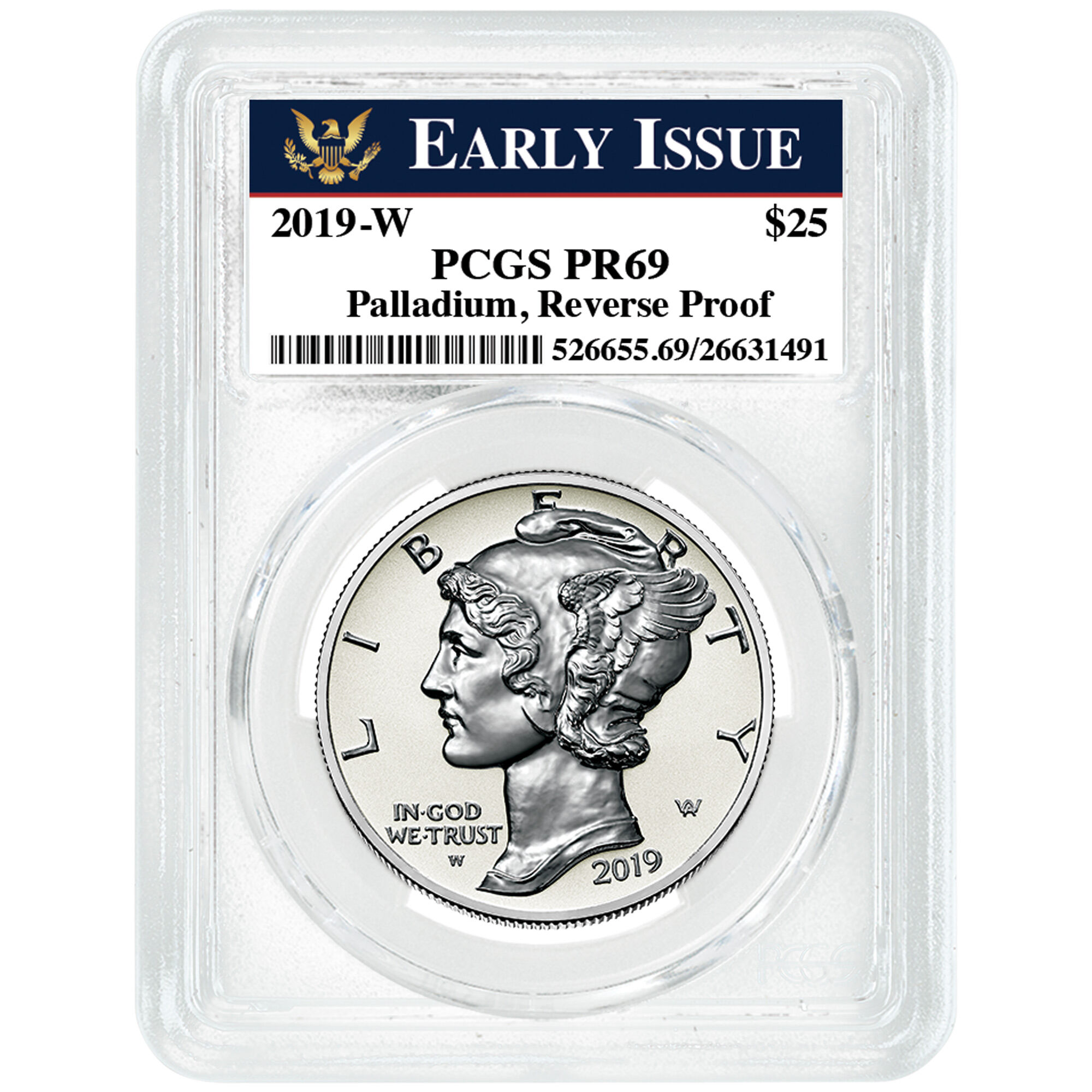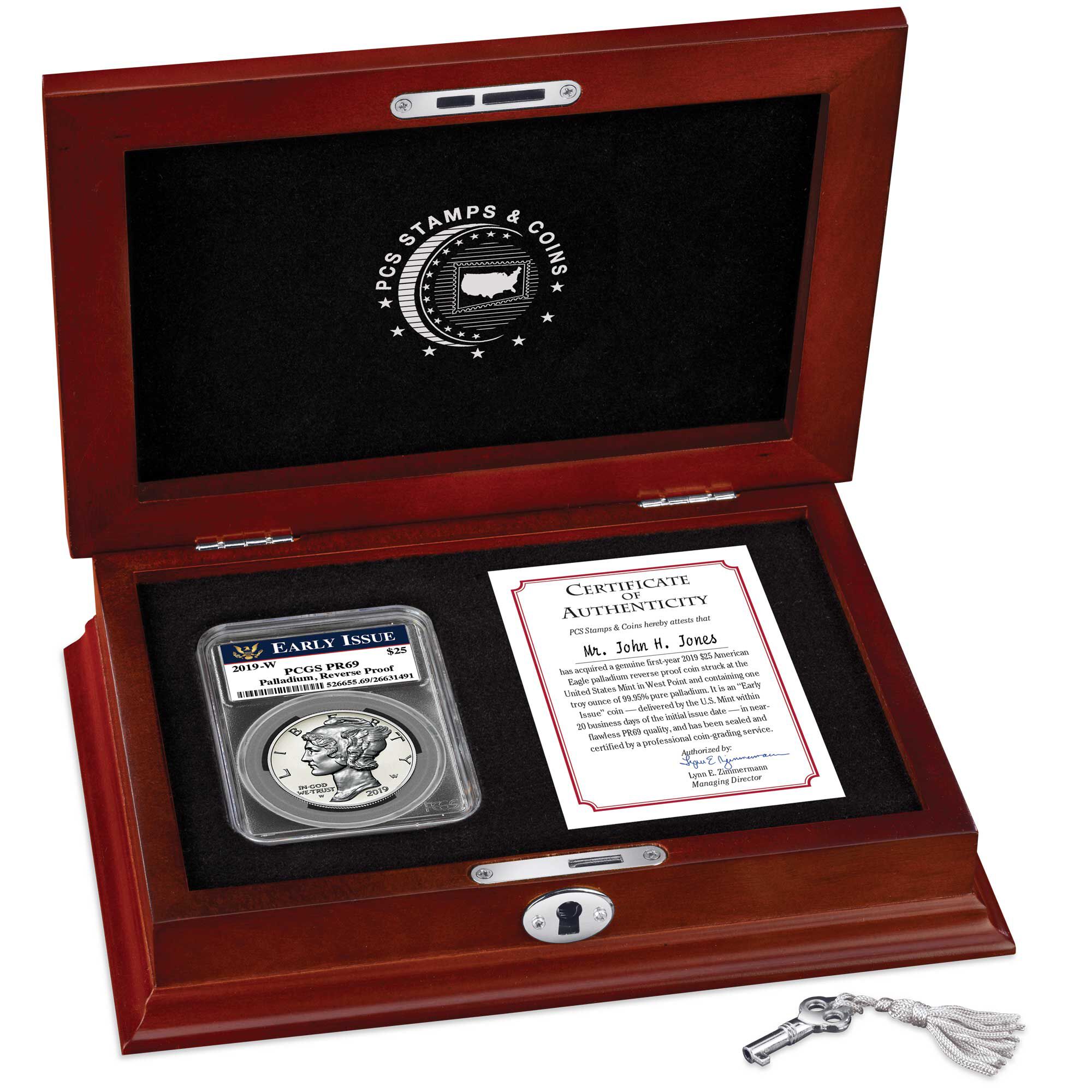 A near-flawless high-relief coin, minted in one troy ounce of 99.95% pure palladium…fewer than 40 remain!
• Palladium is a precious metal with a silvery-white color, which is 15 times rarer than gold!
• This 2019 American Eagle is the first palladium coin ever issued as a REVERSE PROOF by the U.S. Mint.
• The design, first seen more than 100 years ago on the "Mercury Dime" and widely considered to be one of the most beautiful in U.S. Mint history, is re-created here in breathtaking detail.
• Stamped with its precise palladium weight and 99.95% purity on the back, it is guaranteed by the U.S. government — and worth many, many times its face value.
• A highly sought-after "Early Issue," it was released by the U.S. Mint within the first 20 business days of its initial issue date. It is graded as near-flawless "PR69" and sealed by PCGS, a top grading company.
• Accompanied by a deluxe wooden Display Chest that measures approximately 4¼" x 5¼" x 1½".
• Comes with a personalized Certificate of Authenticity and Collector Card filled with fascinating, expertly written narrative.
• Guarantee of Satisfaction: Free returns for replacement or full refund.
Show Less
Show More
In stock. Ships in 1-2 weeks.
$2,898
Payable in 2 monthly installments of $1,449 (includes shipping)
This product allows the convenience of a gradual payment plan. It is payable in two equal, monthly, interest-free installments.

Your satisfaction is 100% guaranteed. You may return your product at our expense within 30 days for replacement or for a full refund. Orders are subject to acceptance.