Jefferson Wartime Silver Nickel & Uncirculated Kennedy Bicentennial Silver Half-Dollar — Introductory Discount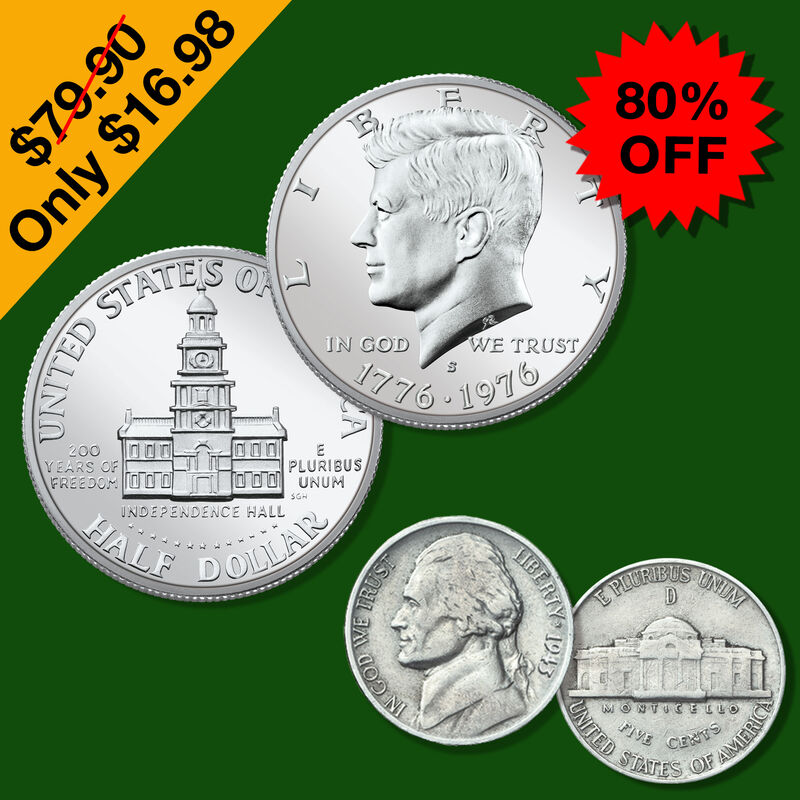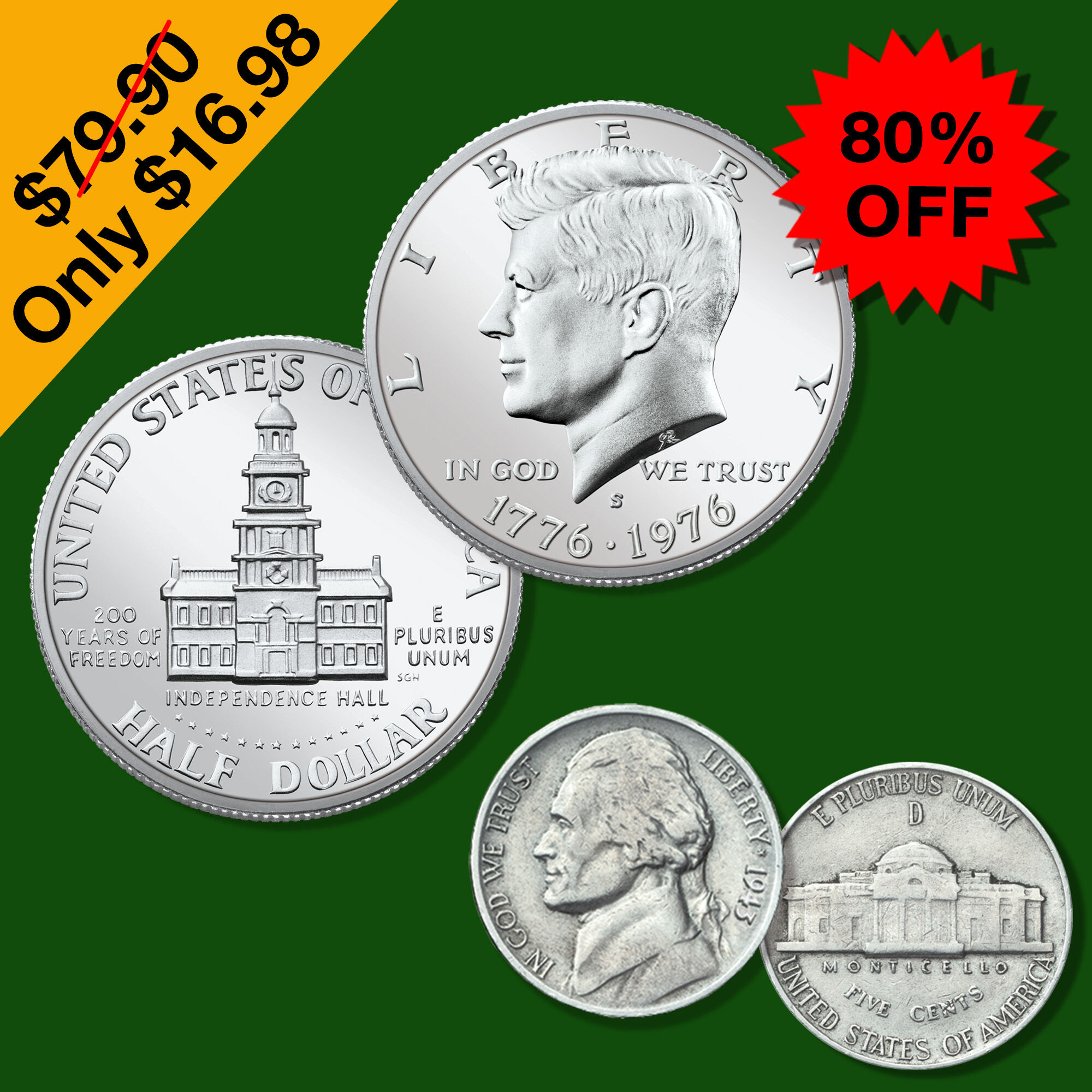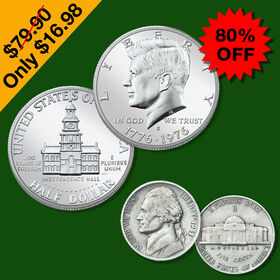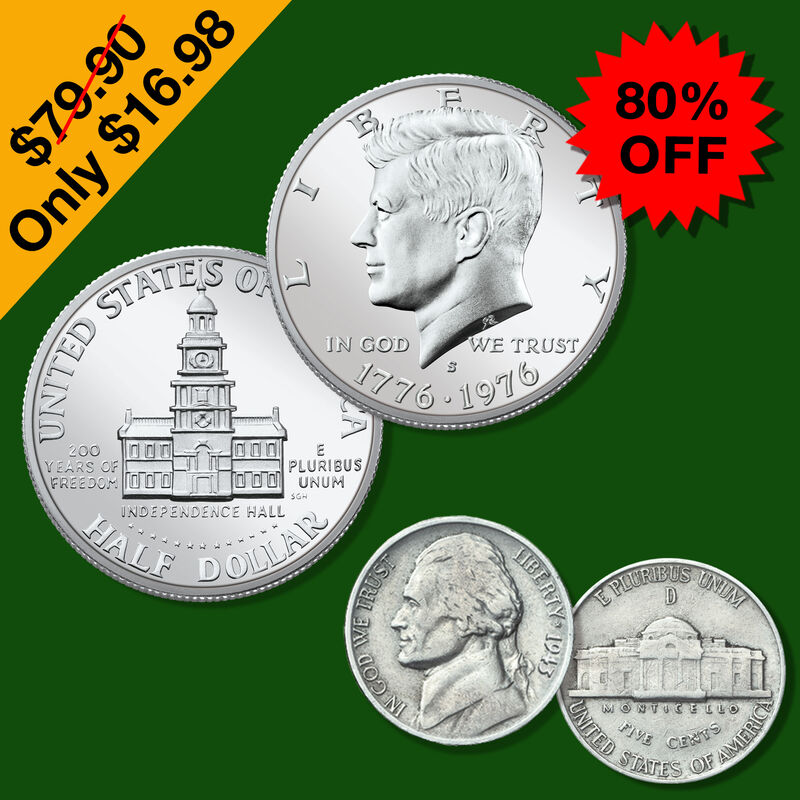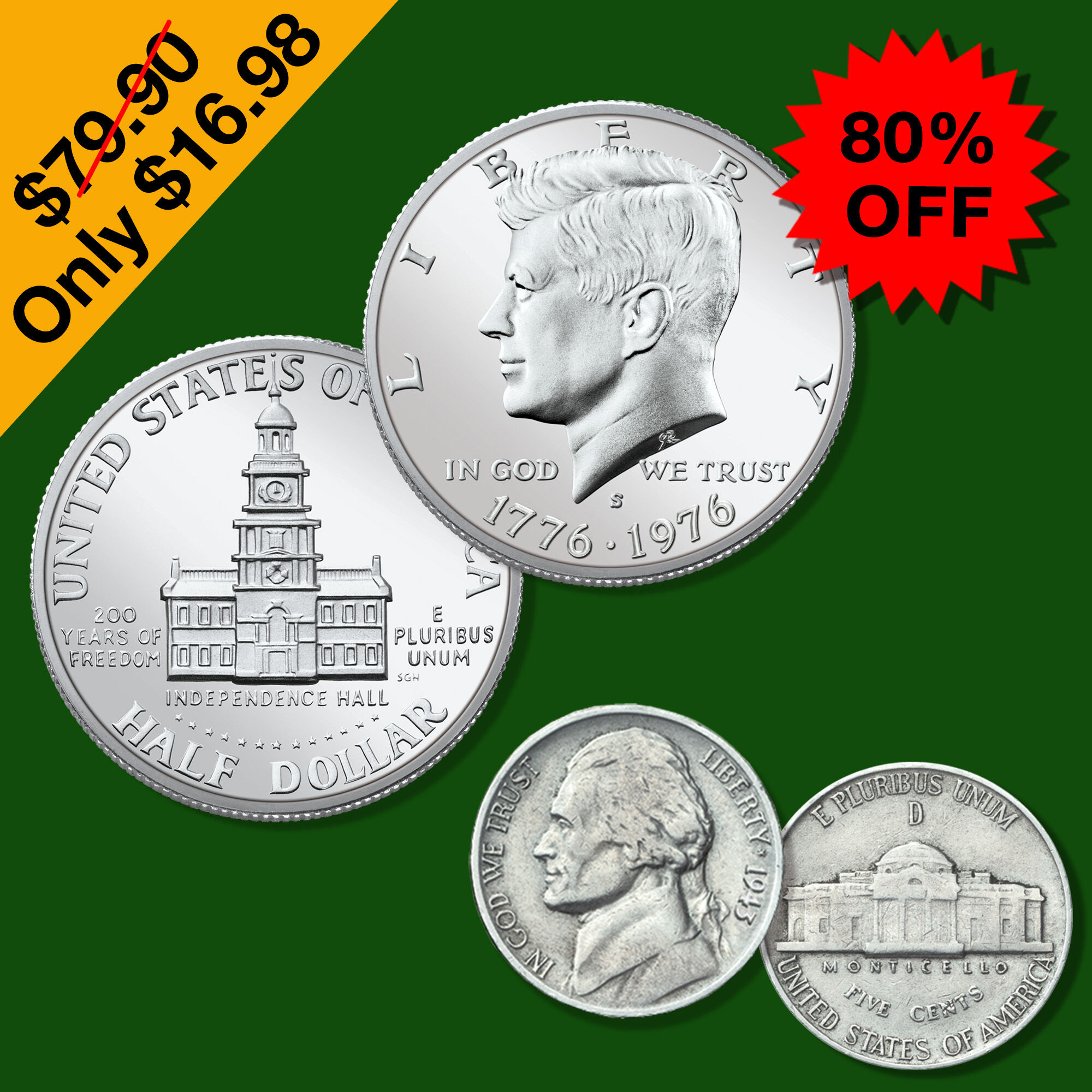 SPECIAL OFFER...80% OFF REGULAR PRICE!
• By acting fast you can now receive TWO decades-old, historic U.S. silver coins for less than one-quarter of the retail price! That's just $16.98 — quite a value versus the regular price of $79.90 (plus $5.90 shipping and service).
• This set includes a Jefferson Wartime Silver Nickel and an uncirculated Kennedy Bicentennial Silver Half-Dollar — two U.S. silver coins that mark important moments in American history!
• Where did all the "lost" decades-old silver coins go? Countless millions have been melted down for their metal content or hoarded for their historical significance. But if you're quick, two of the survivors can still be yours at an 80% discount!
• With your purchase, you will also receive other historic U.S. silver coins, which you may purchase at regular price or return within 30 days. You may also cancel at any time.
• Remaining inventory is declining fast — please hurry! Due to high demand, there is a strict limit of one introductory set per household while supplies last. All orders subject to acceptance. Order immediately!
Show Less
Show More
In stock. Ships in 3-5 business days.
$16.98
First shipment is only $16.98 plus FREE SHIPPING. Limit one per household.