The John F. Kennedy Proof Half-Dollar Collection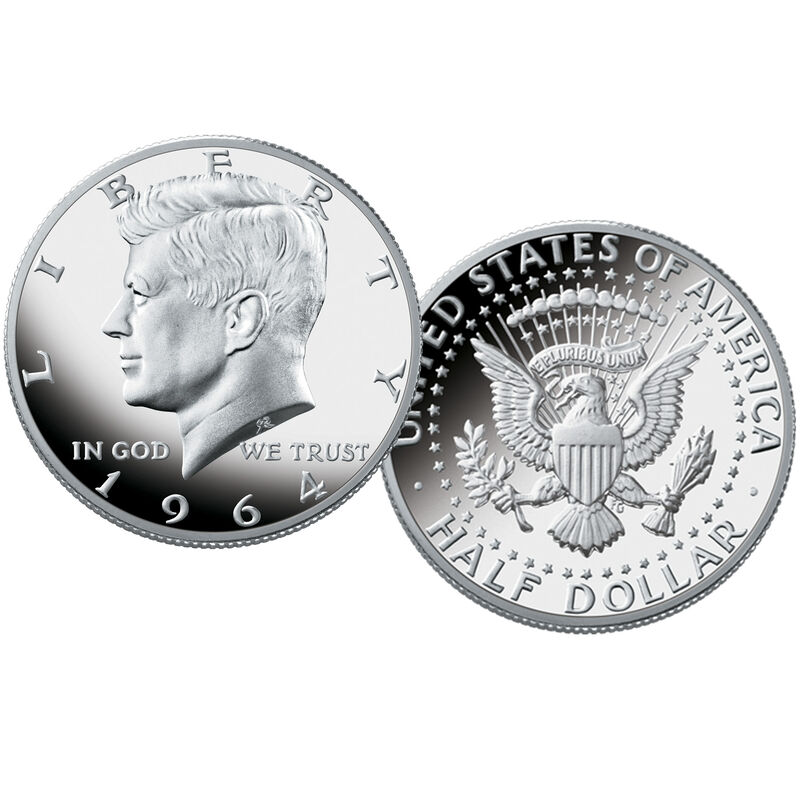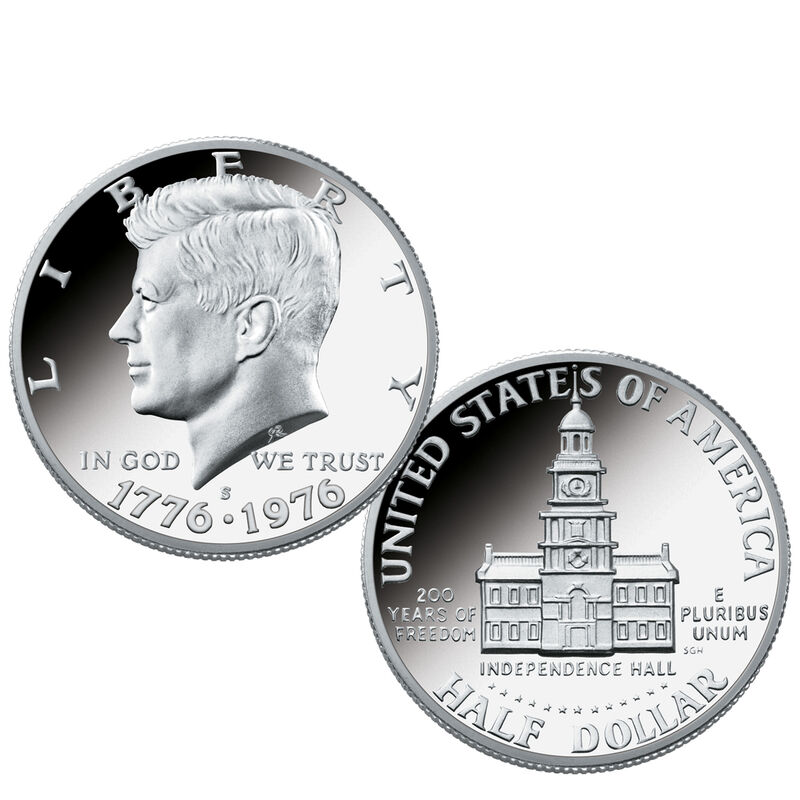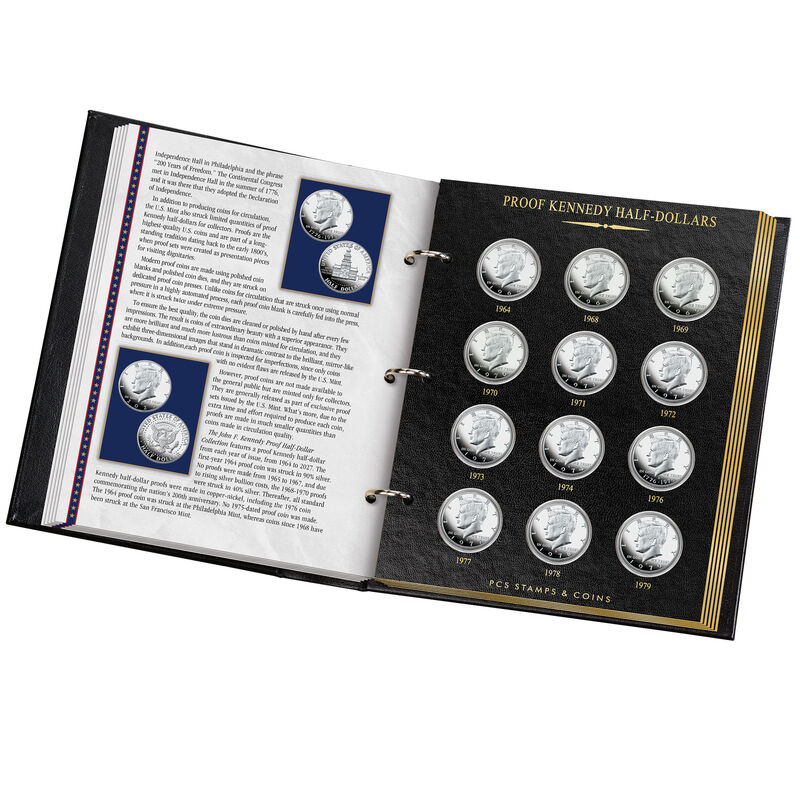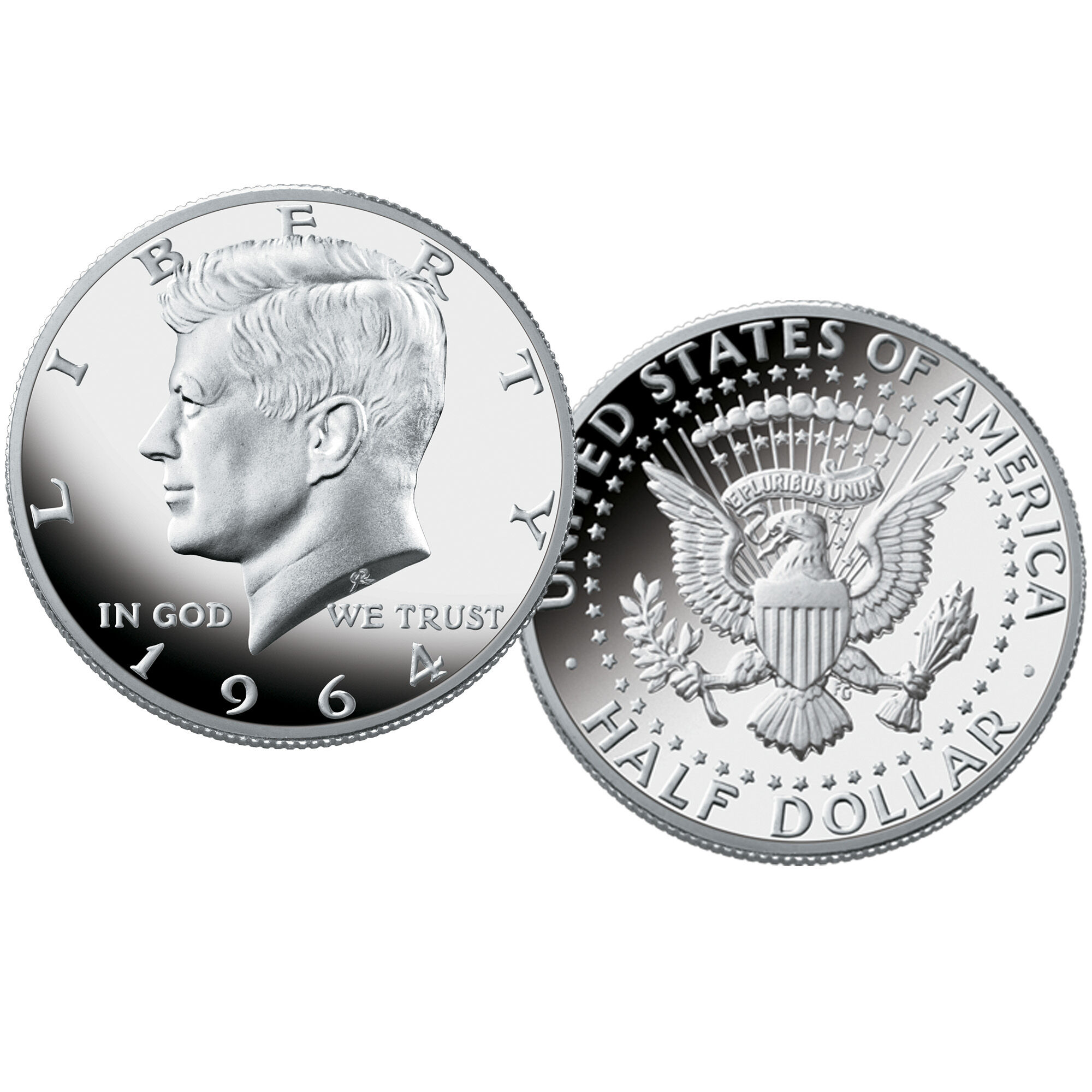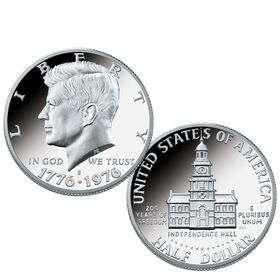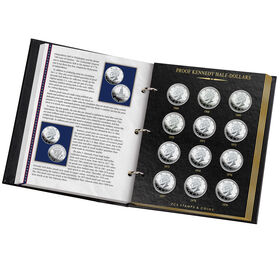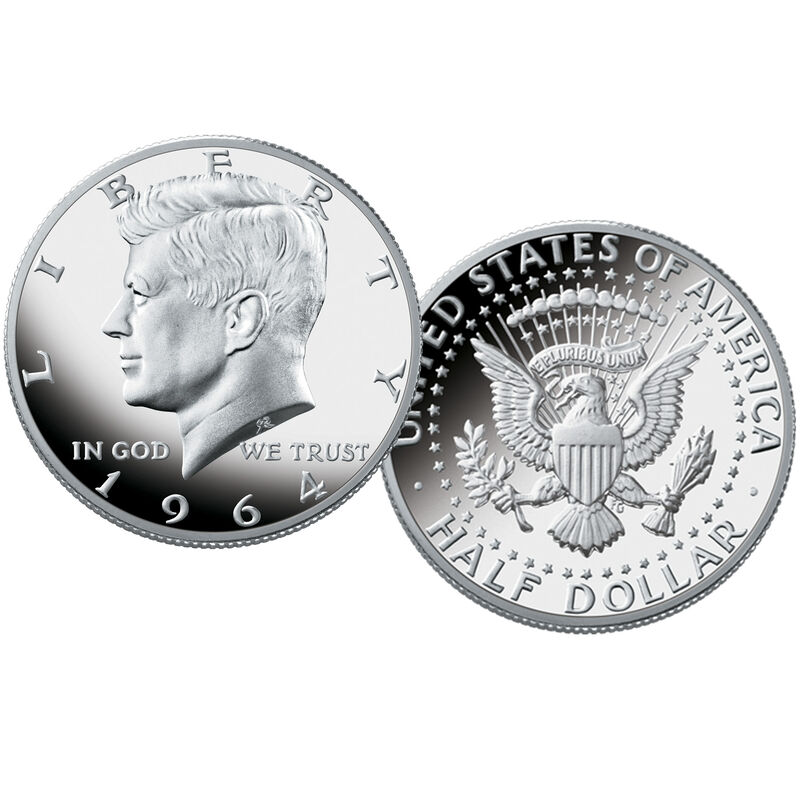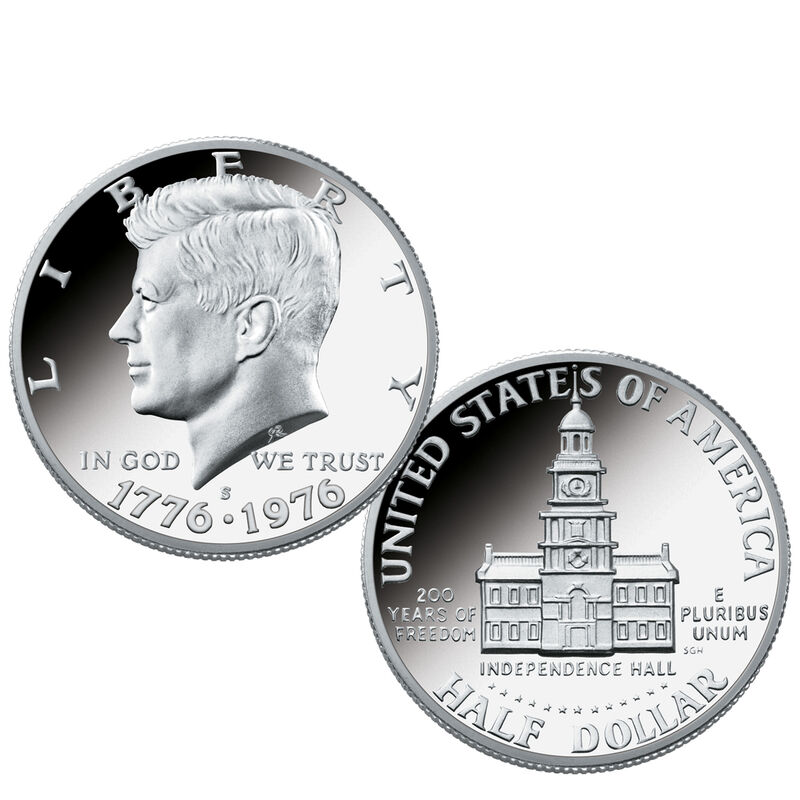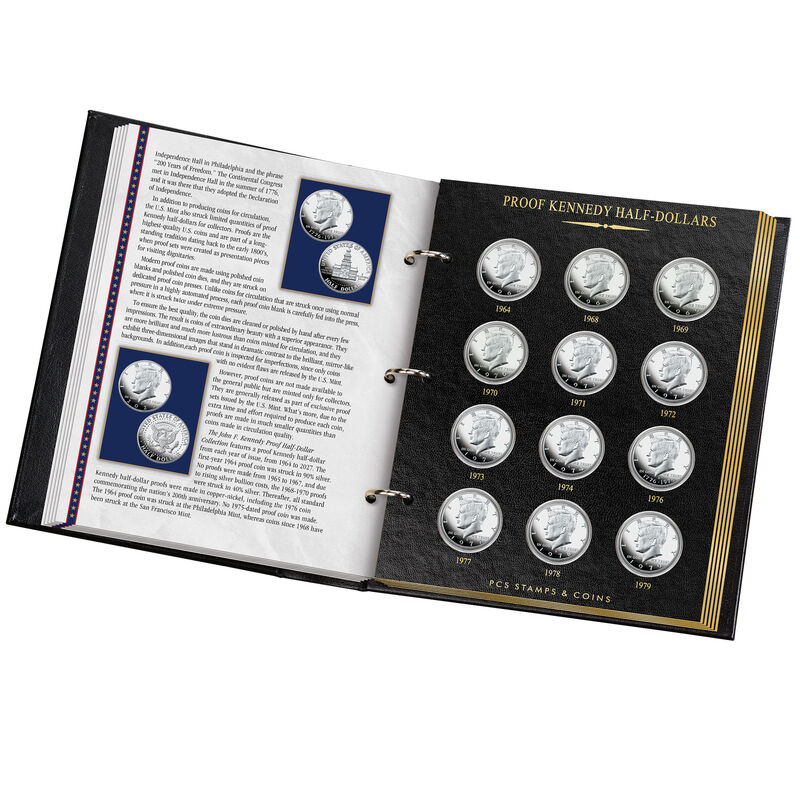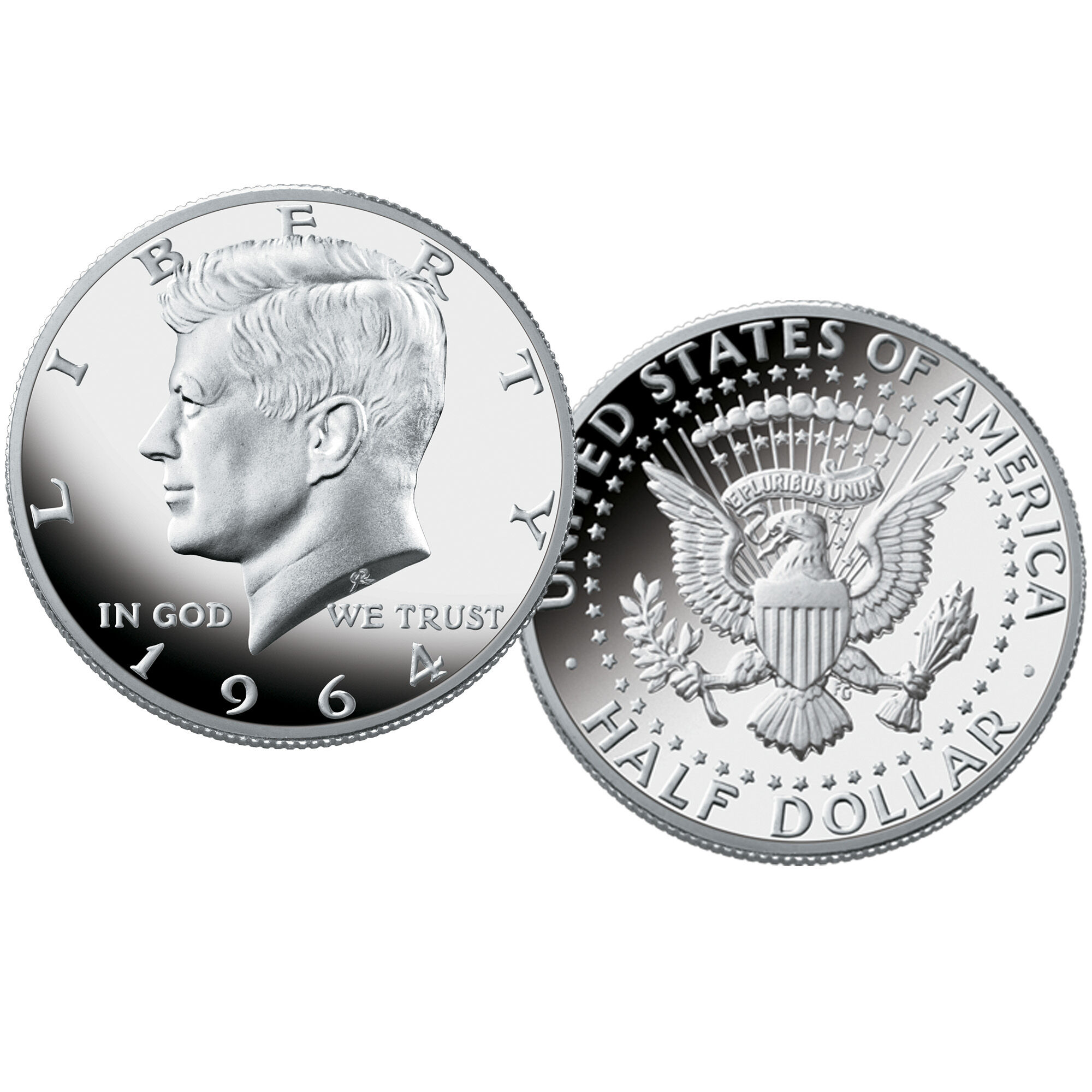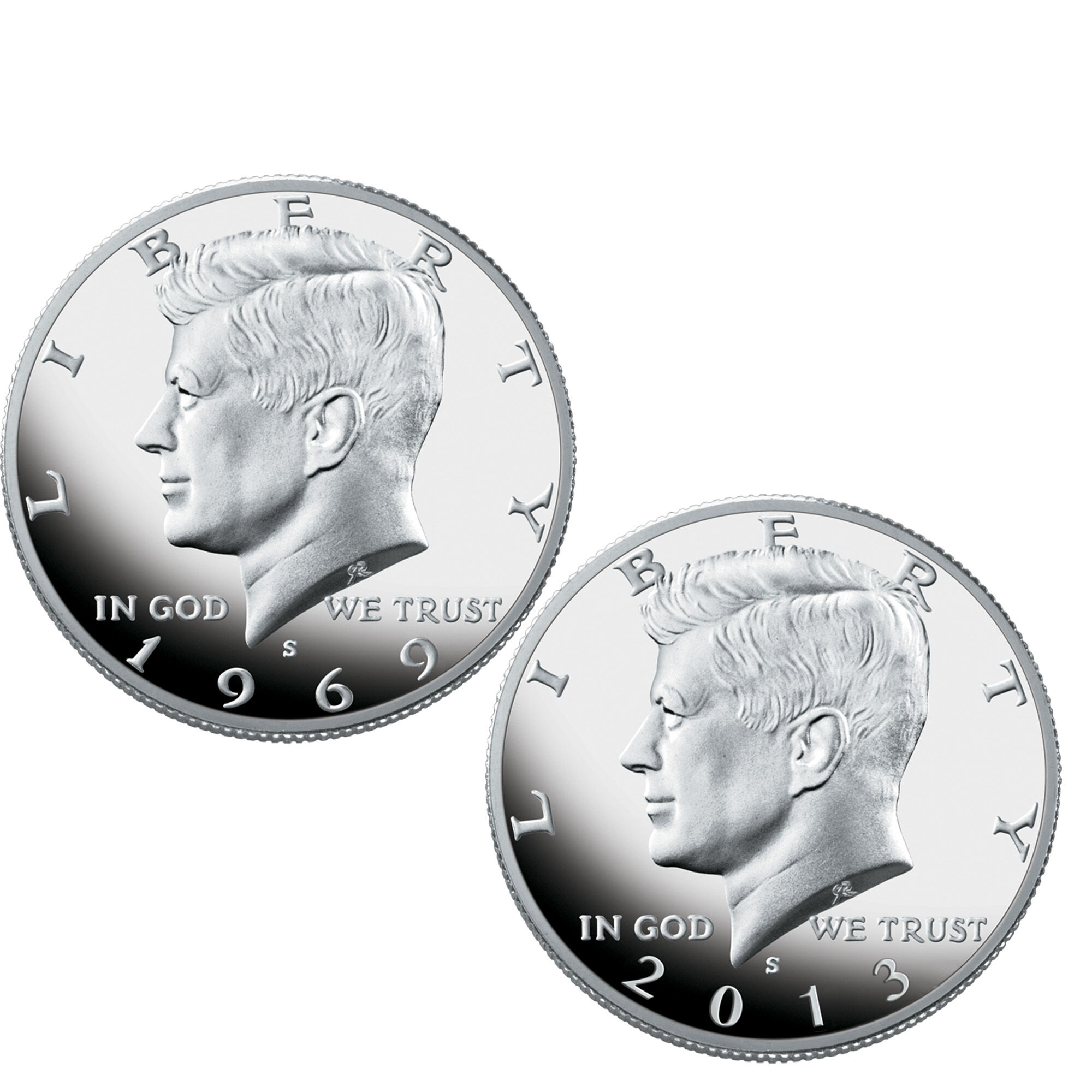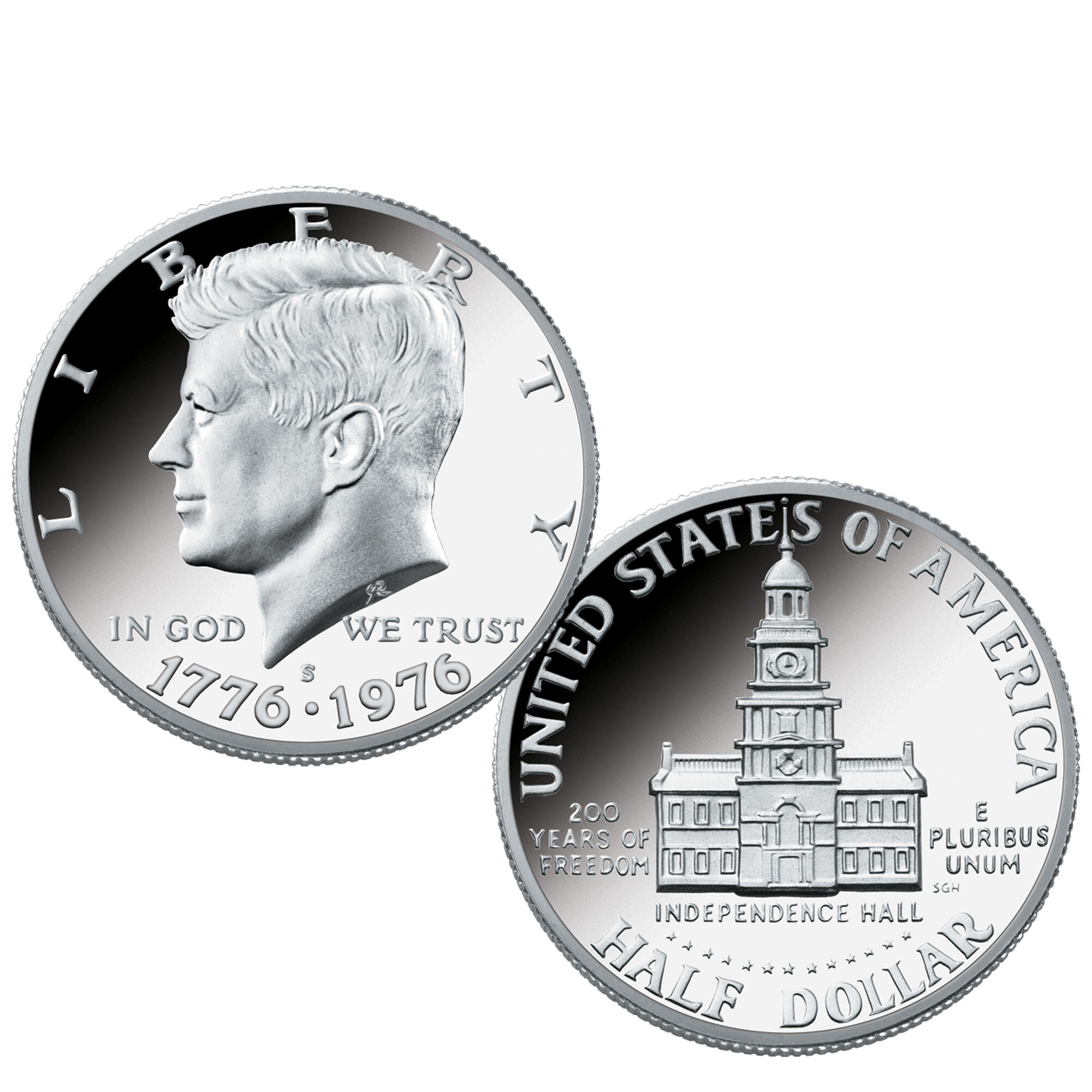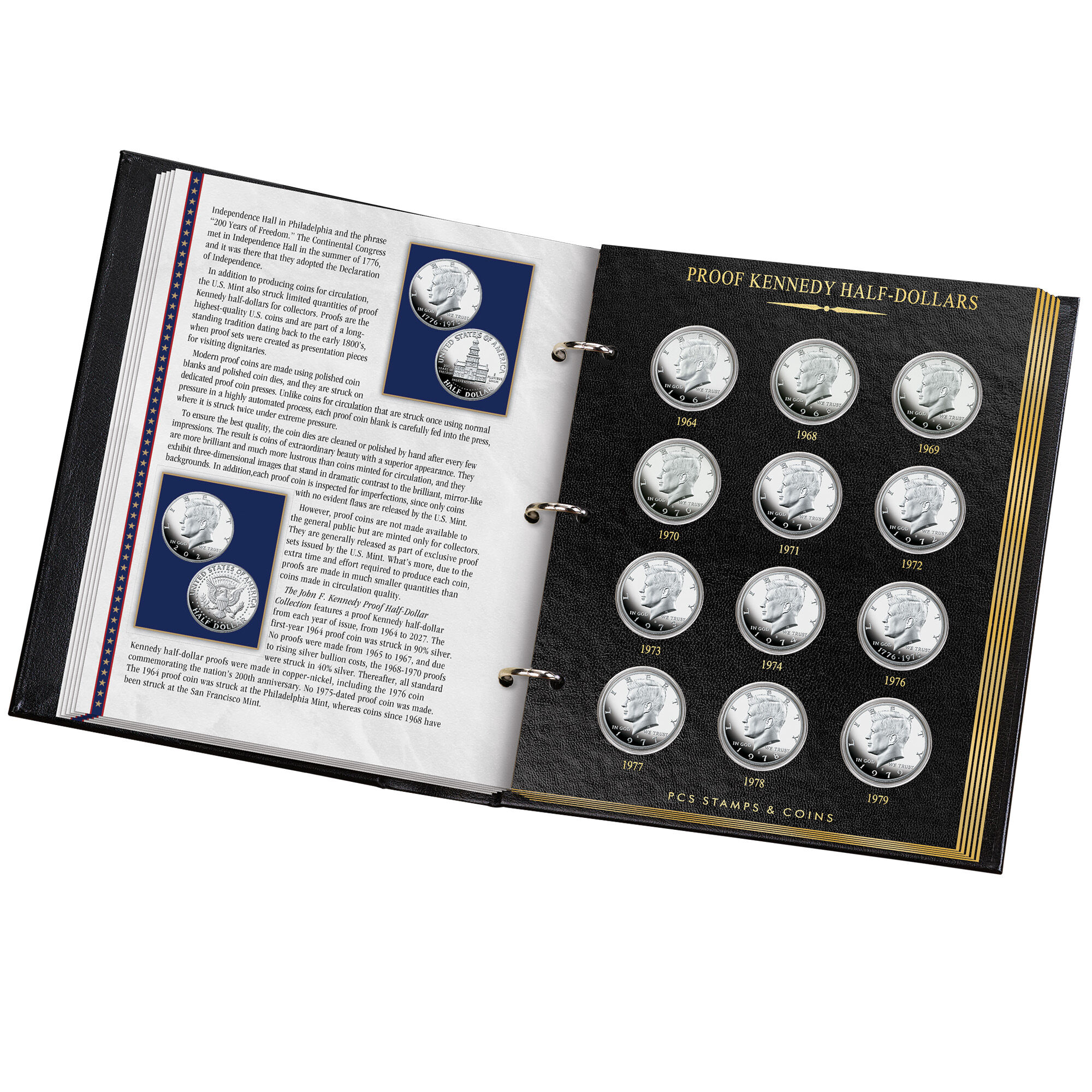 Every historic Kennedy half-dollar…in the most coveted PROOF quality!
• A proof coin from every year of issue, from the first in 1964 — minted in 90% silver, and the only regular proof coin made at the Philadelphia Mint — through the 2027 coin.
• Highlights include the first 40% silver proofs of any coin in U.S. history (1968-1970), the first copper-nickel coin (1971) and the 50th-anniversary coin struck in 2013.
• The 1976 Bicentennial half-dollar features the unique dual date of "1776-1976" and a one-time-only back design depicting Independence Hall in Philadelphia.
• The collection will also include the proof edition of the 2027 Kennedy Half-Dollar that will be the first U.S. half-dollar to honor American Paralympic sports.
• Proofs are the highest-quality coins possible from the U.S. Mint, made with polished coin blanks and struck twice under extreme pressure on special coin presses.
• FREE: A deluxe album, included at no extra charge, sent with the fourth shipment.
• Guarantee of Satisfaction: Free returns and you may cancel at any time.
Show Less
Show More
In stock. Ships in 1-2 weeks.
Comprehensive and compelling, The John F. Kennedy Proof Half-Dollar Collection forms a collectible of beauty, meaning and importance. This collection allows you the convenience of building it item-by-item with a gradual payment and shipment plan: The first shipment will contain one coin, while the last will contain three coins; all other shipments, which will be sent every other month, will include two coins (30 total shipments in this collection). You may pay for just one coin per month.
Each coin is protectively encapsulated in a crystal-clear capsule, making it safe and easy to enjoy every exquisite detail on both sides without fear of harm from dust, dirt and fingerprints.
The luxurious bonded-leather album (measuring 7⅜" x 9¼" x 2"), complete with matching slipcase, will be sent with the fourth shipment. In addition to elegant gilt-edged pages that securely hold the coins, the album features captivating narrative about JFK and his transformative Presidency, as well as details about the history, design and minting of proof Kennedy half-dollars.
Your satisfaction is 100% guaranteed. You may return any shipment within 30 days for replacement, or for a full refund with no further obligation. You may cancel at any time by calling the toll-free number included with each shipment, or by accessing My Account online. Either party may cancel this agreement at any time. Price is subject to possible adjustment due to unusual market conditions.
Collection includes every year minted. No proof coins were dated 1965-1967 or 1975.
Product features referenced in this announcement are based on information available as of October 2022.