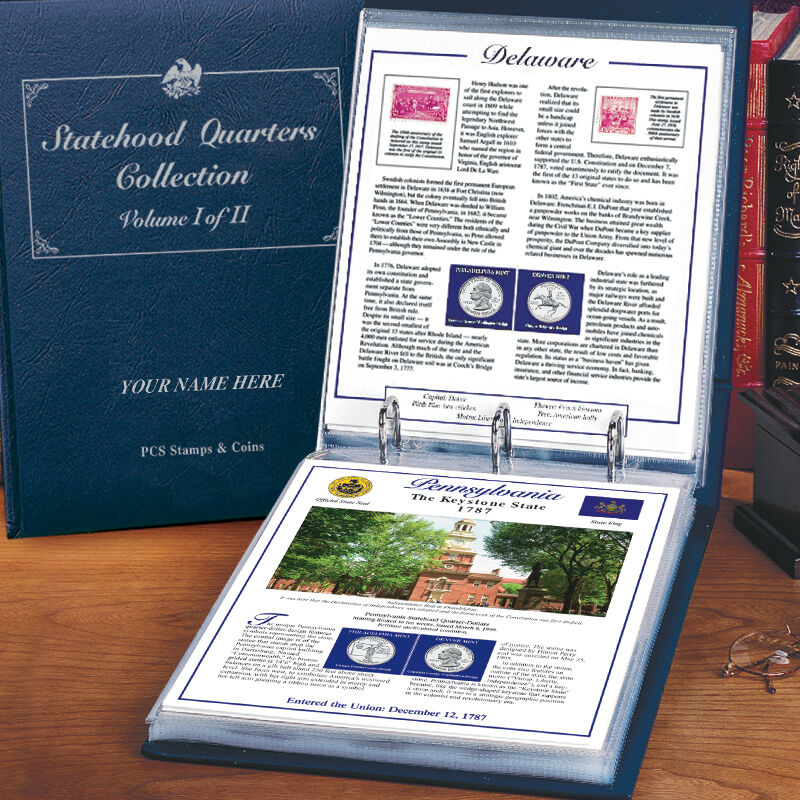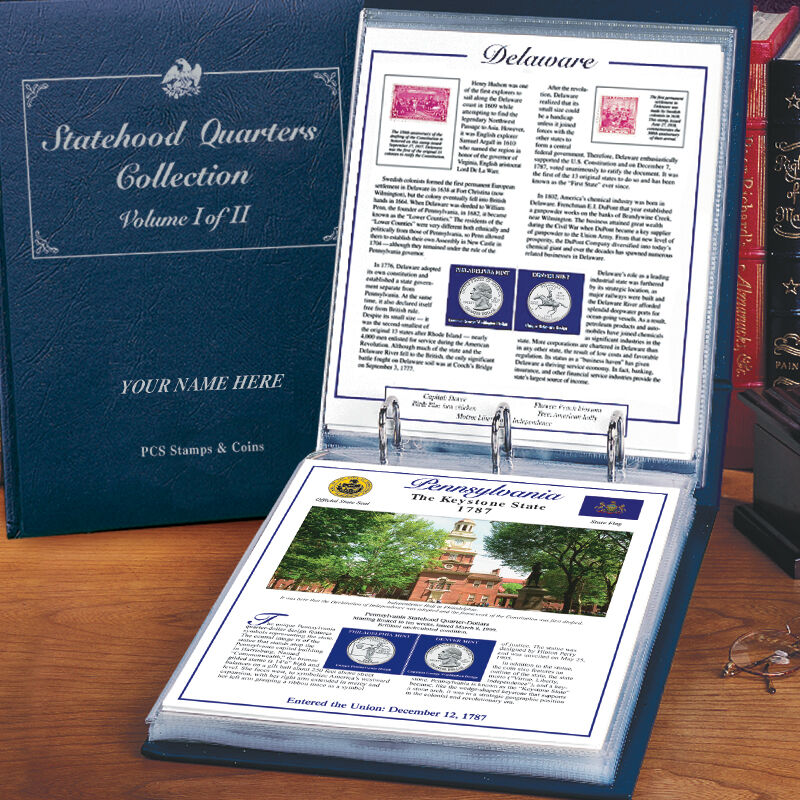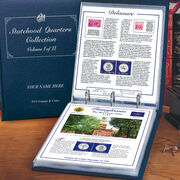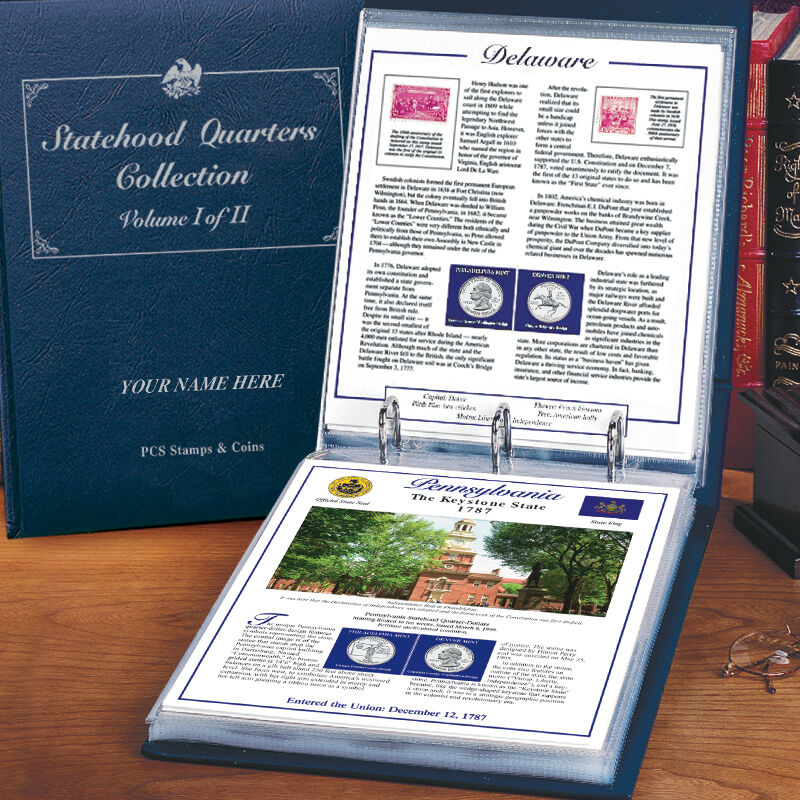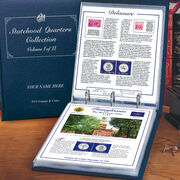 Statehood Quarters
The most popular U.S. coin series ever issued. More than a decade ago, the U.S. Mint began issuing a series of coins that featured a unique design for each of America's 50 states, Washington, D.C. and the five U.S. territories. No one could have predicted how wildly popular the Statehood Quarters would become. They quickly became the most widely collected series of U.S. coins ever. And then, the magic ended. When the clock struck midnight on December 31, 2009, the 11-year program came to a close. The last Statehood Quarter die was retired. No more coins would be produced — ever. Thus ended a landmark program in coin history that only made the existing coins more desirable with each passing year.

Each Collector Panel you will receive features:
*Two original Statehood Quarters in uncirculated condition, issued by the Philadelphia and Denver Mints.
*Up to three historic postage stamps, all protected in mint condition to safeguard their authenticity.
*Inspiring narrative and full-color photography that whisk you back in time to relive each state's storied past.

Show Less
Show More
Included at no additional charge:
A handsome Collector's Album to house your Deluxe Collector's Panels, sent with your second shipment.
This collection allows you the convenience of building it item-by-item with a gradual payment plan. Shipments will be sent directly to your home at the rate of one new Panel every month.
Your satisfaction is 100% guaranteed. You may return any shipment within 30 days for replacement, or for a full refund with no further obligation. You may cancel your subscription at any time by calling the toll-free number included with each shipment.
Either party may cancel this agreement at any time.
Uncirculated condition: A coin that has no trace of wear, but which may show a number of contact marks, and whose surface may be spotted or lack some luster. Coins are inspected but not professionally graded.
We strive to offer coins with good eye appeal based on feedback from our customers.