The 2022 American Liberty Proof Silver Medal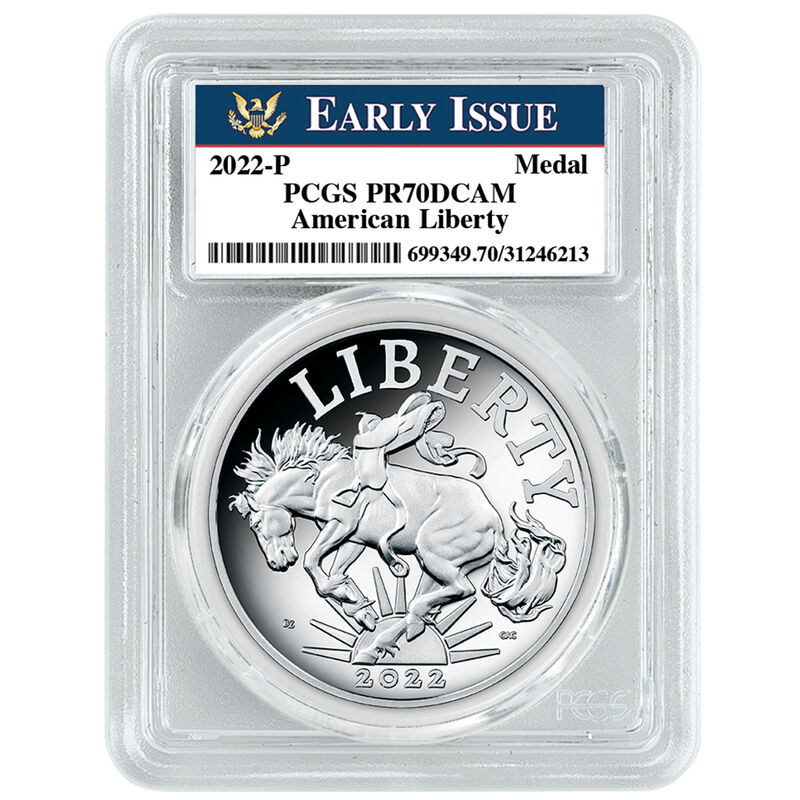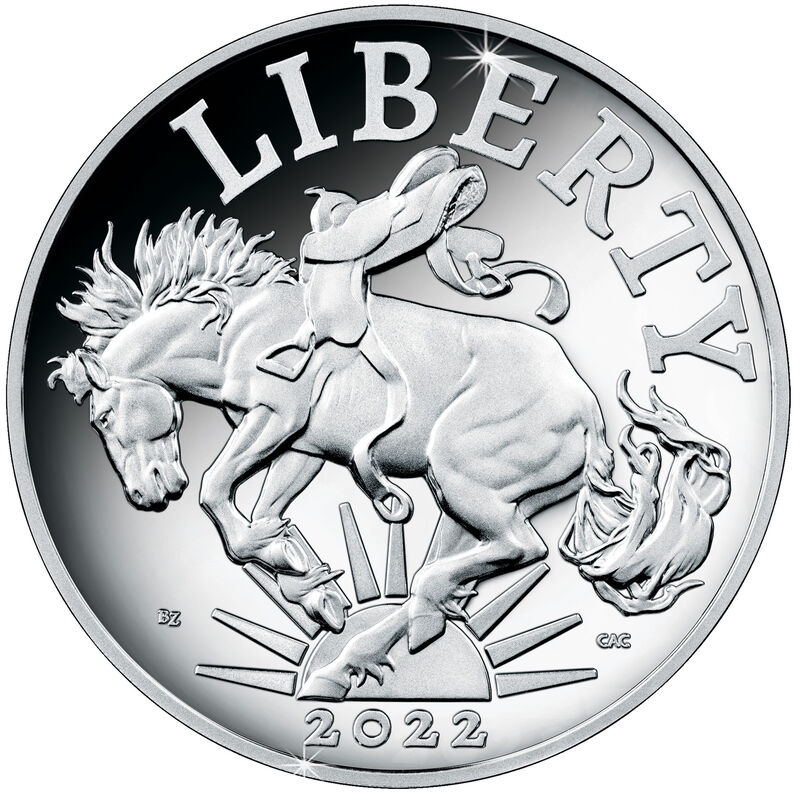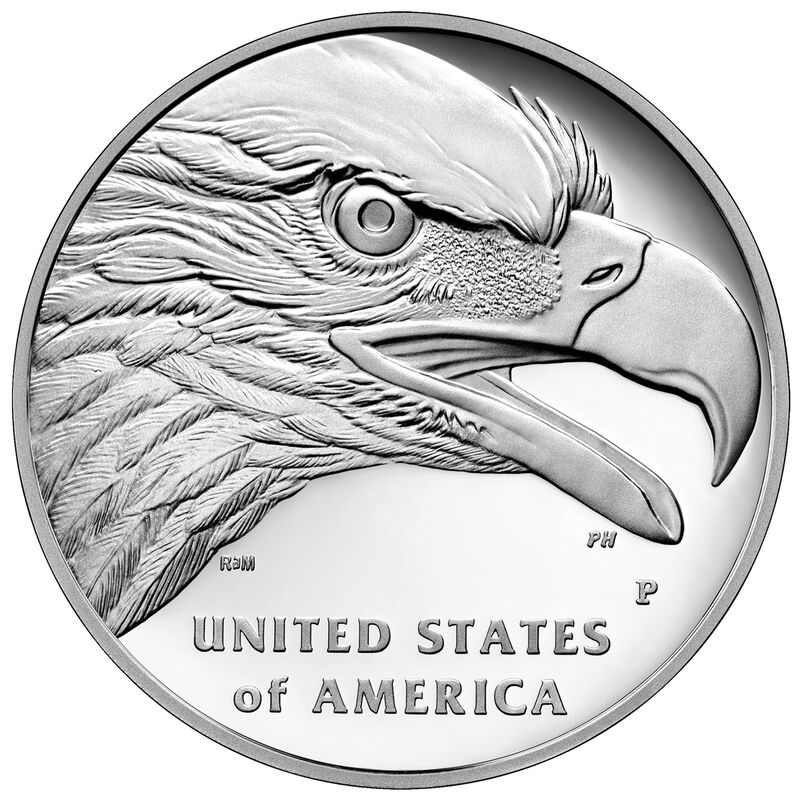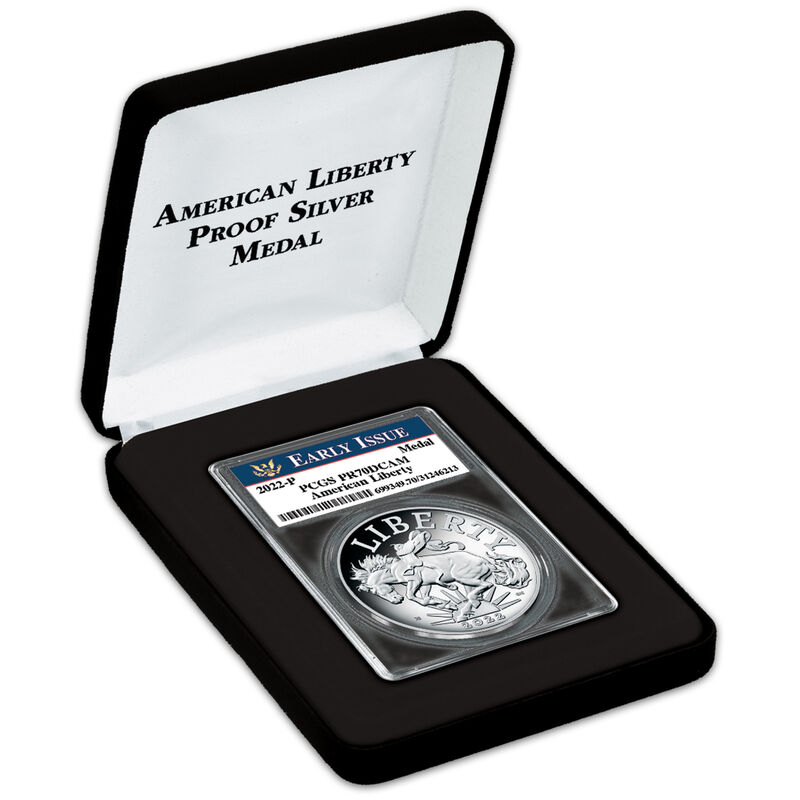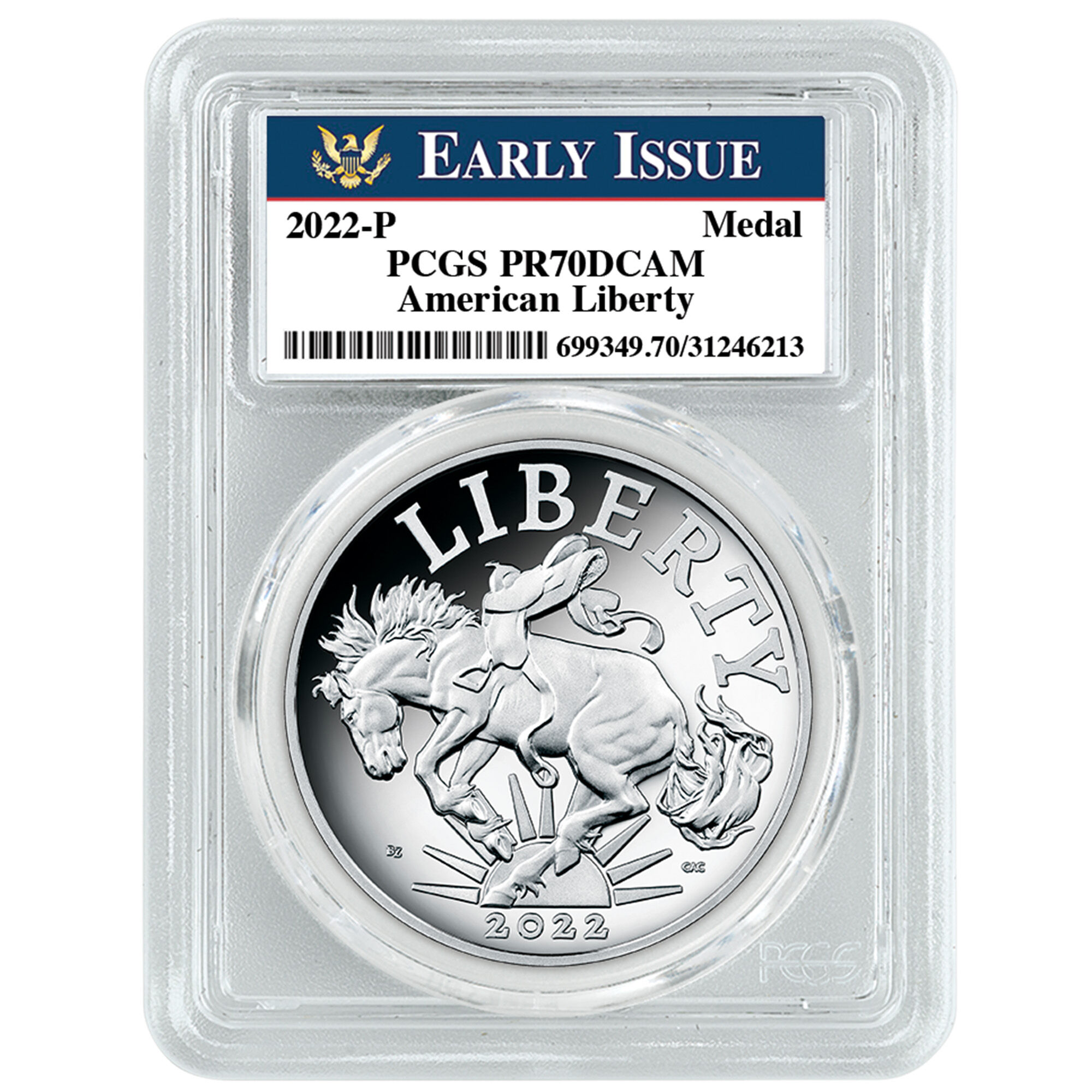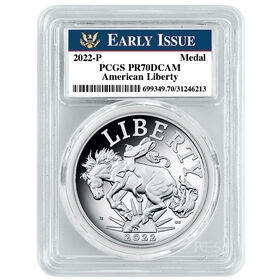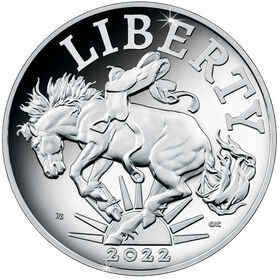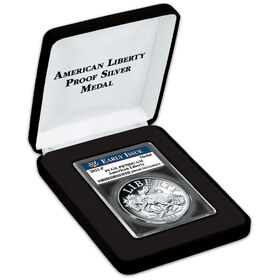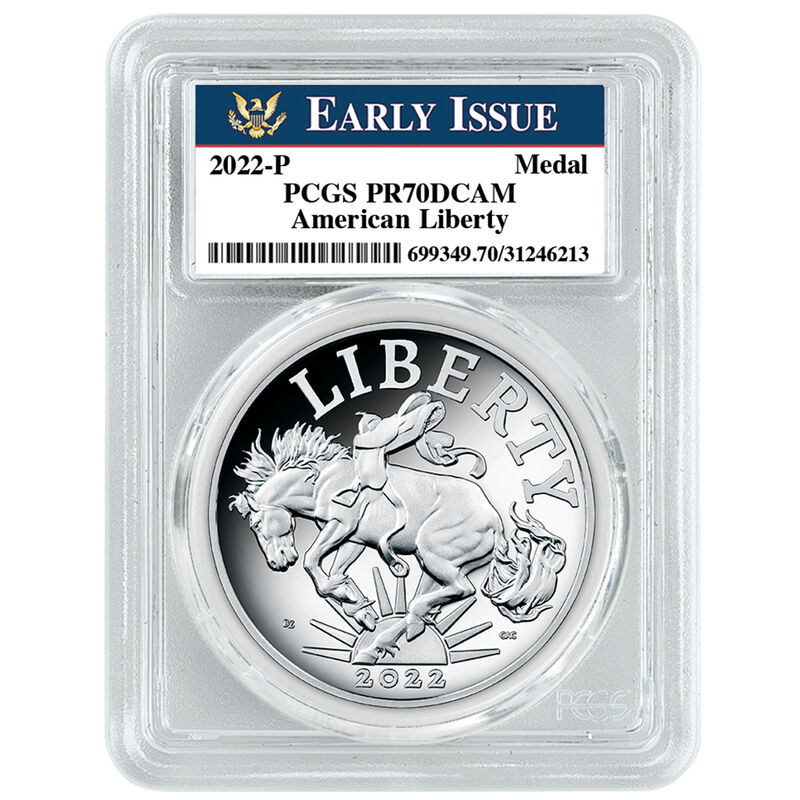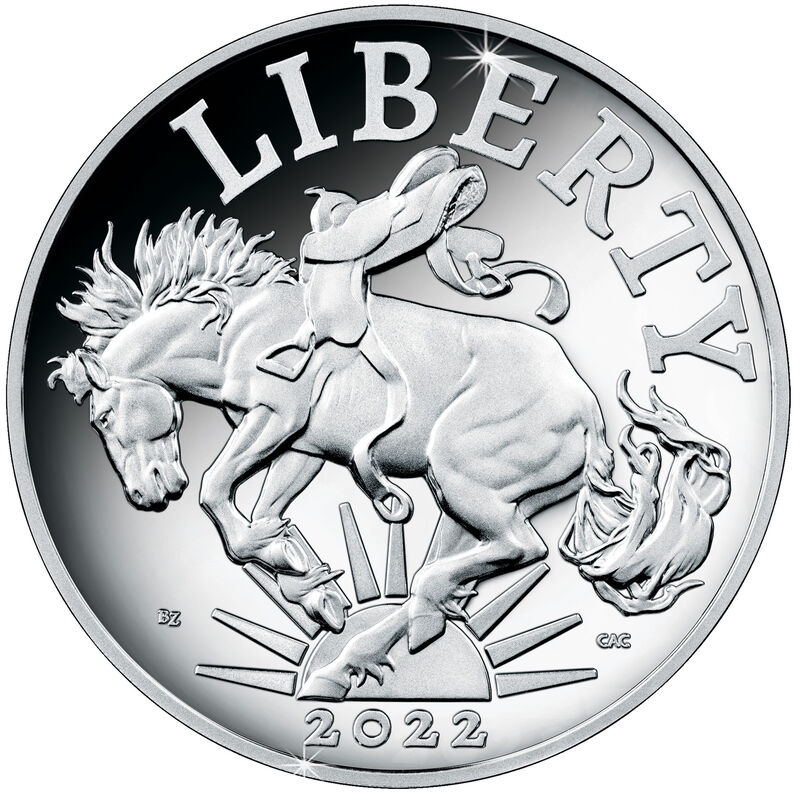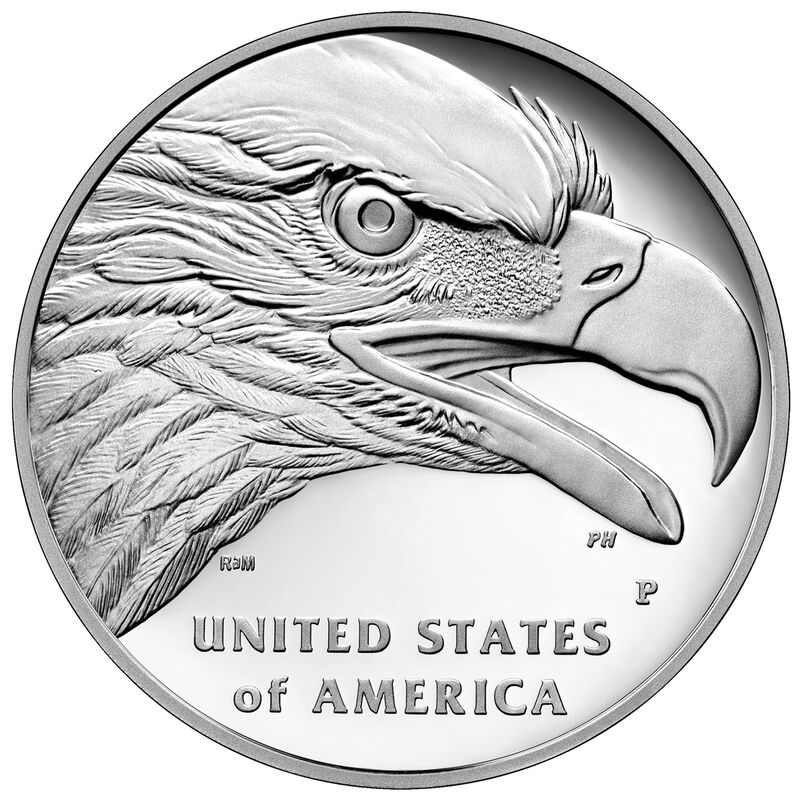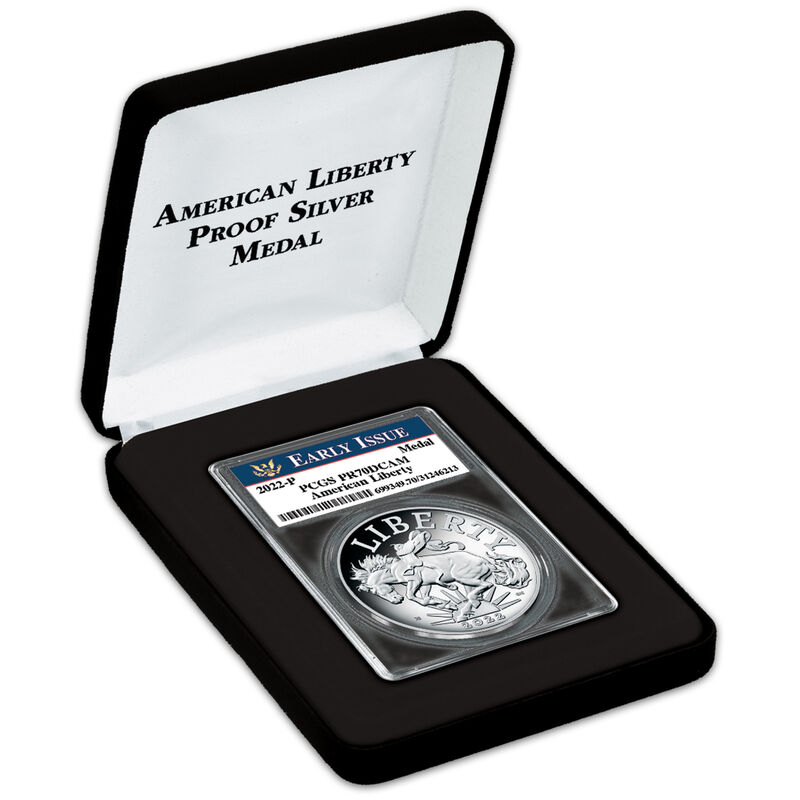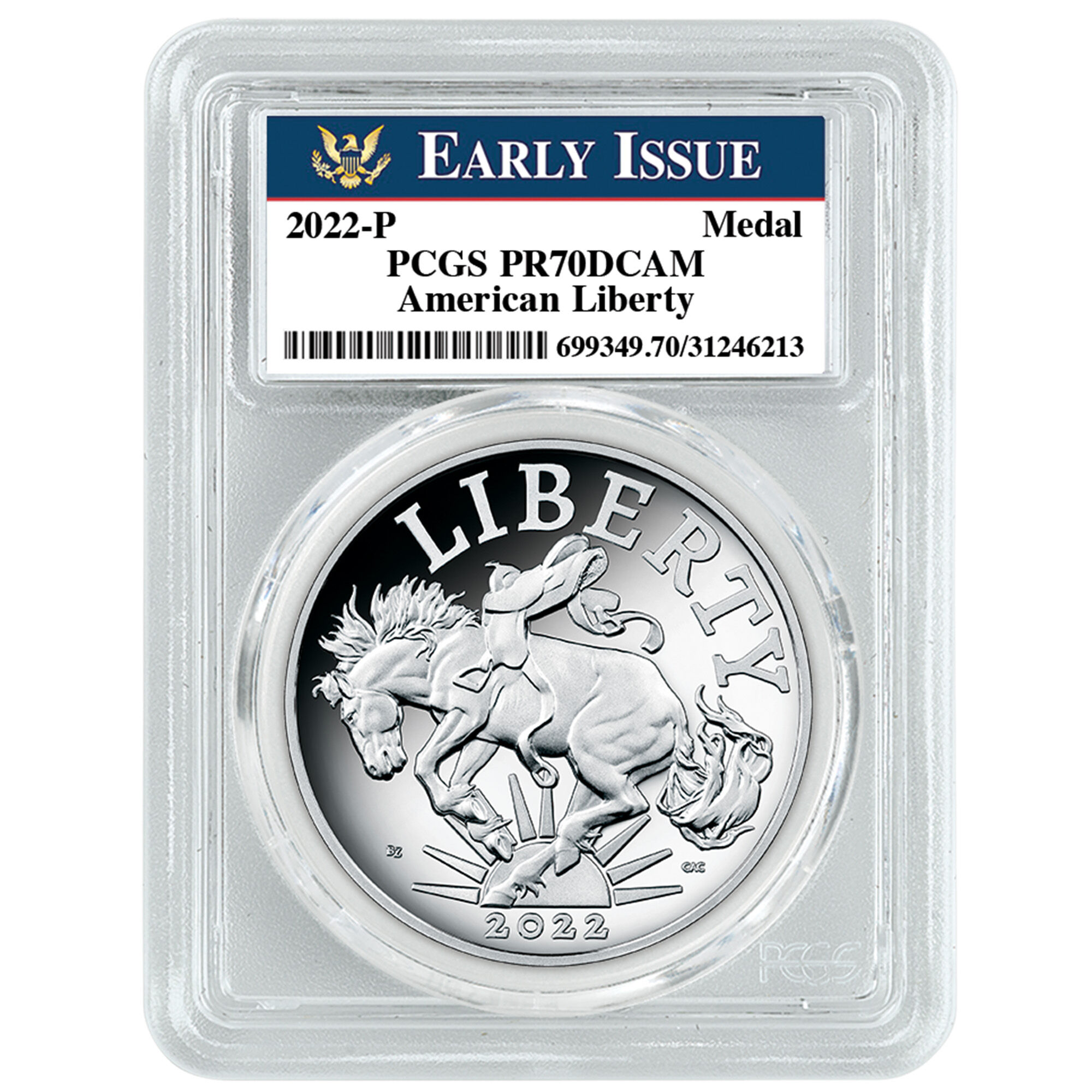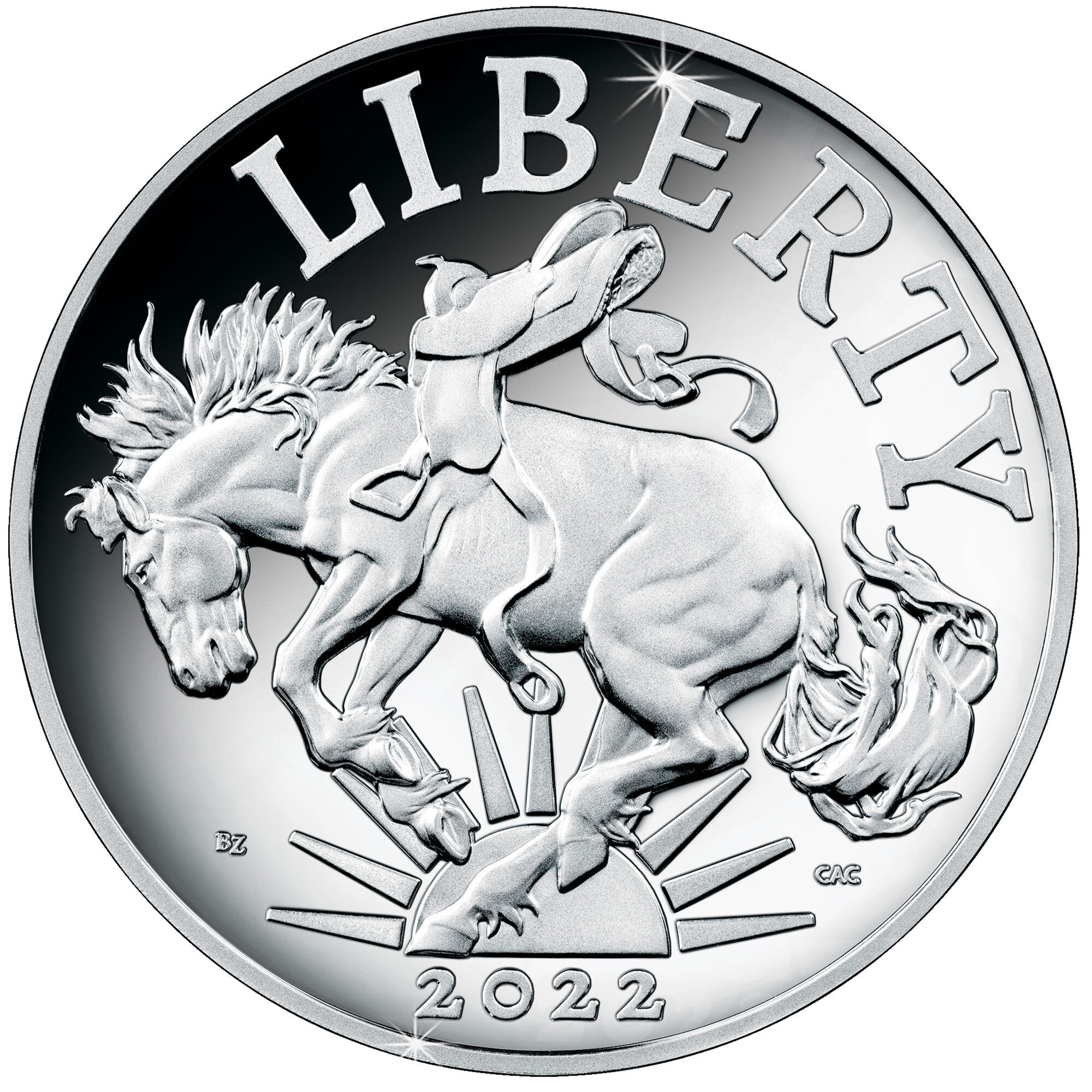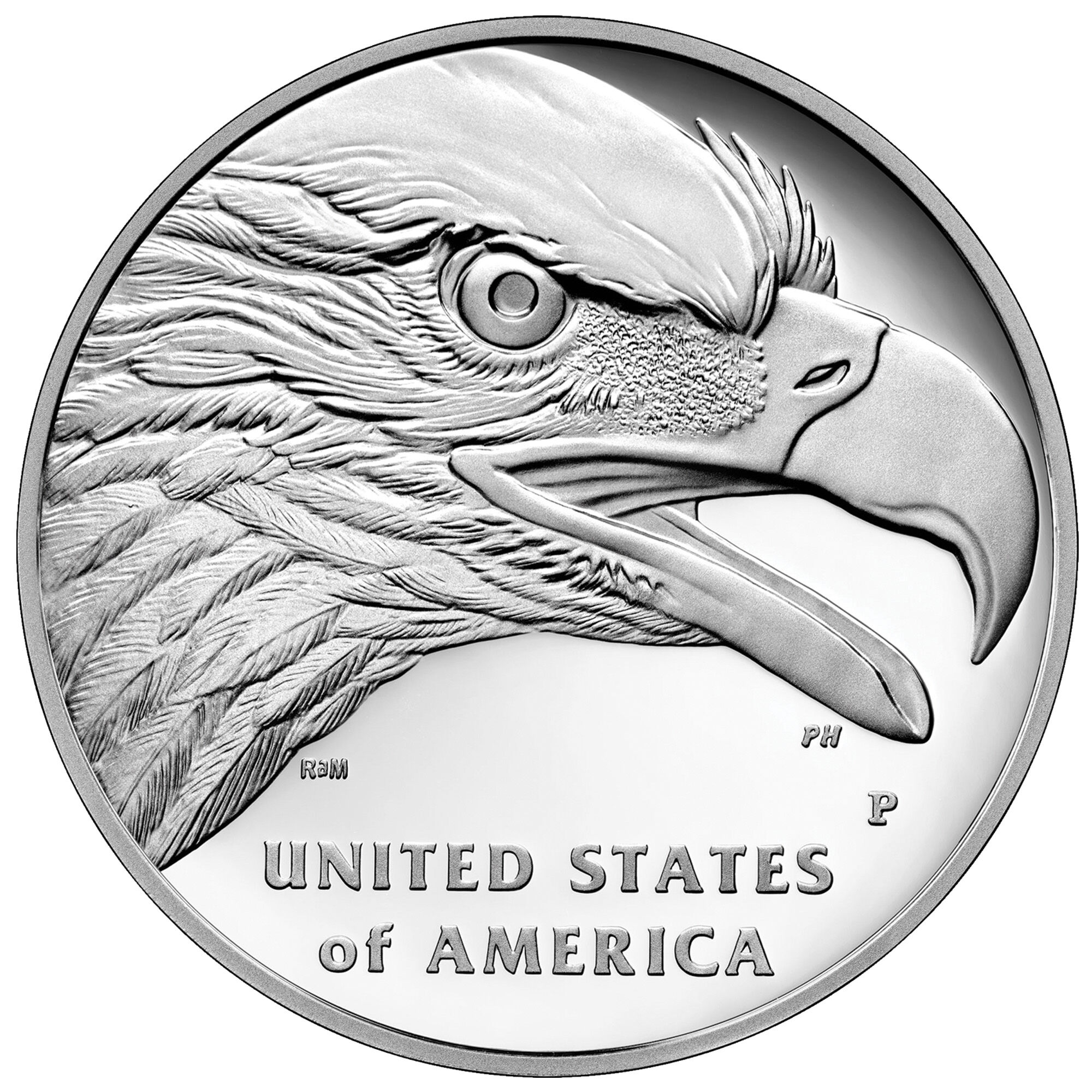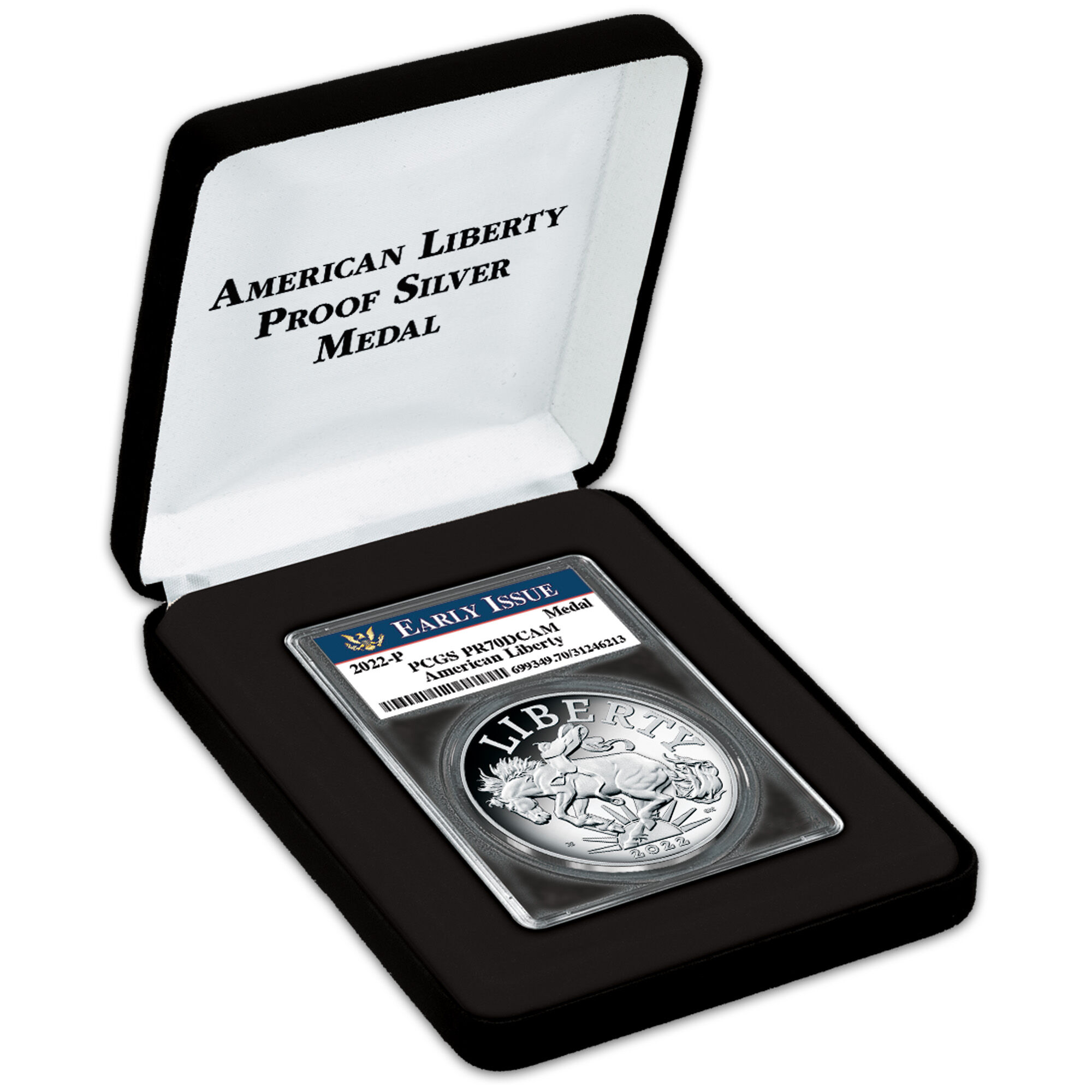 A flawless silver medal featuring an all-new interpretation of Liberty…
• Struck by the U.S. Mint in one troy ounce of 99.9% pure silver, the 2022 American Liberty proof silver medal features a historic one-time-only design.
• The front features a brand-new depiction of Liberty by artist Beth Zaiken, while the back shows a spectacular American eagle profile by Phebe Hemphill.
• Bears the treasured "P" mint mark of the original U.S. Mint in Philadelphia, founded 230 years ago in 1792.
• The same large size and silver weight as the American Eagle Silver Dollar, the medal is made to the same exacting standards as the finest U.S. proof coins.
• Expertly graded by PCGS — one of the most trusted services in the world — as perfect "PR70," the ultimate grade possible for proof silver medals struck at the U.S. Mint.
• Certified as an "Early Issue," denoting that it was released by the U.S. Mint within the first 20 business days of its initial issue date.
• Each silver medal is a stunning proof that was double-struck under extreme pressure to produce mirror-like backgrounds and frosted, high-relief images.
• Preserved in a sonically sealed case, so that every impressive detail can be safely viewed without fear of damage from dust, dirt and fingerprints.
• Accompanied by a handsome leather-like Display Case.
• Comes with a personalized Certificate of Authenticity — attesting to its limited-edition status (one of fewer than 550 available from PCS), and including fascinating details about its design and grading — plus the U.S. Mint's companion booklet outlining additional information about the medal.
• Guarantee of Satisfaction: Free returns for replacement or full refund.
Show Less
Show More
In stock. Ships in 1-2 weeks.
$289
Payable in 3 monthly installments of $99 (includes shipping)
This product allows the convenience of a gradual payment plan. It is payable in three equal, monthly, interest-free installments.
Your satisfaction is 100% guaranteed. You may return the product at our expense within 30 days for replacement or for a full refund. Orders are subject to acceptance.