The Celebrating America Coin Collection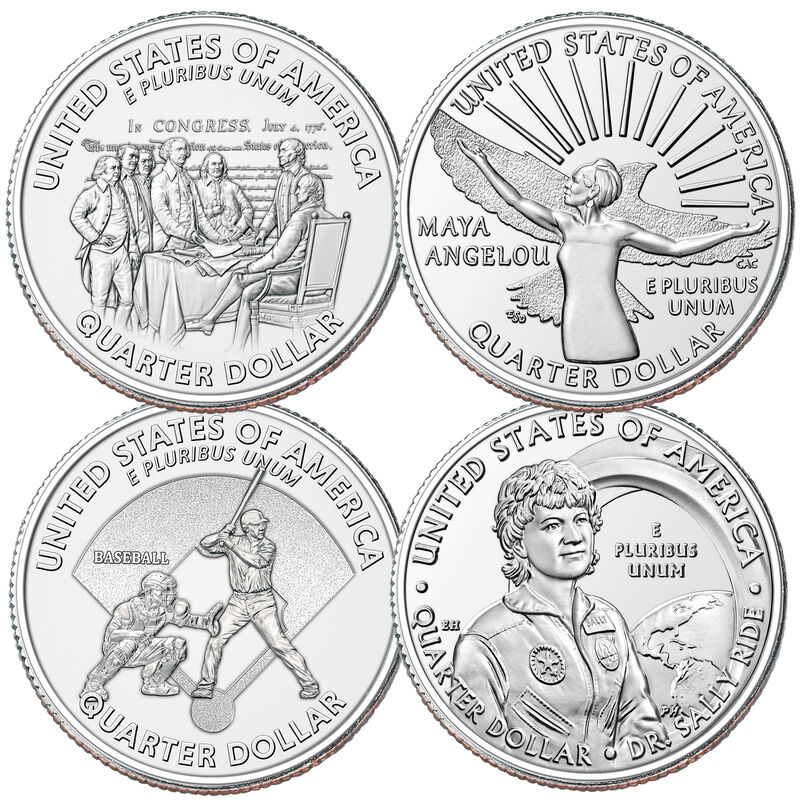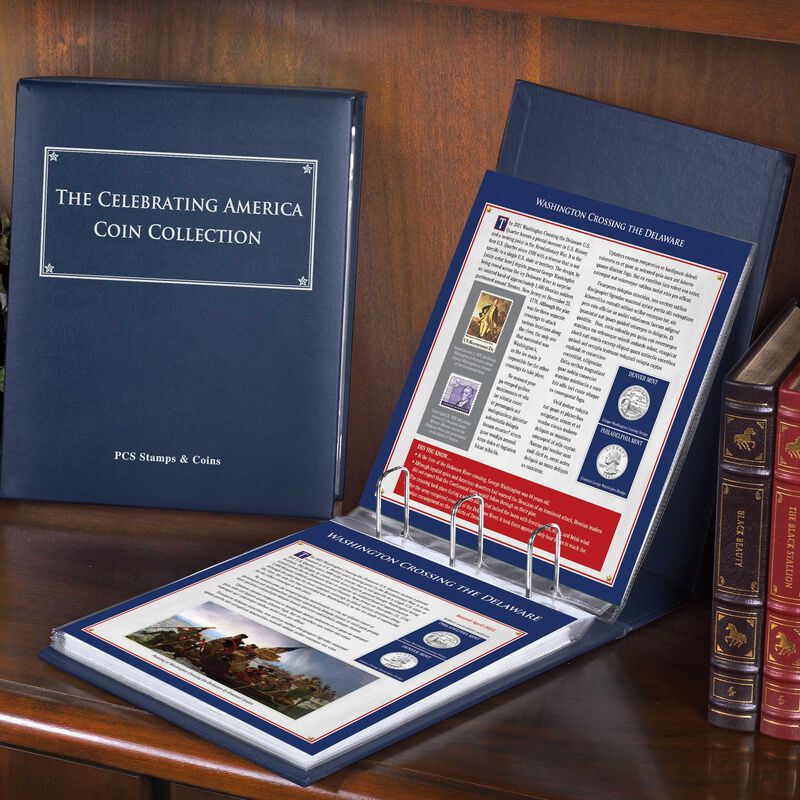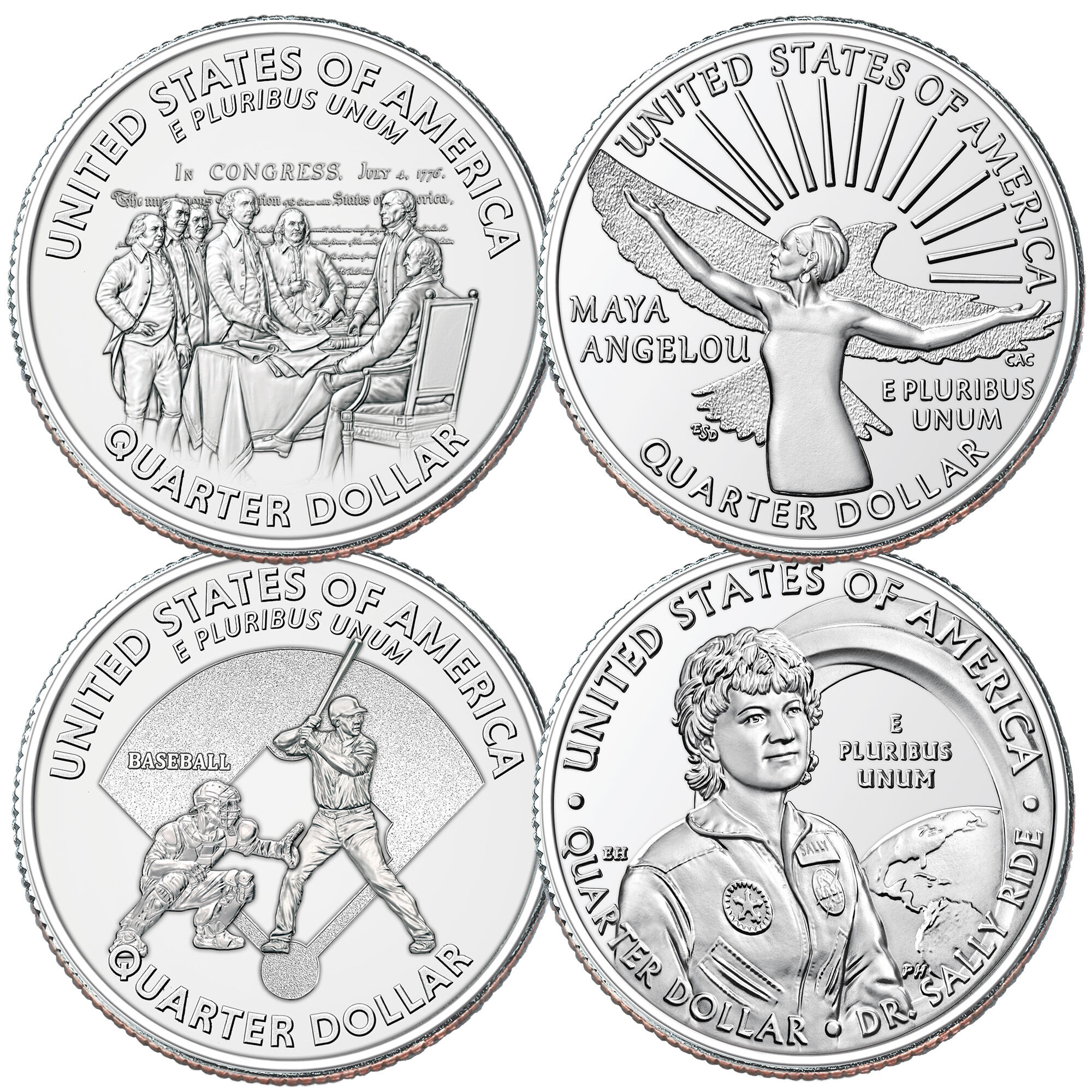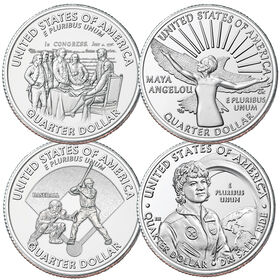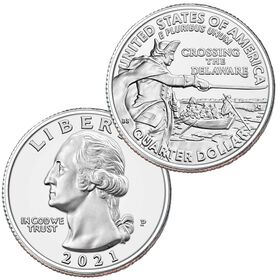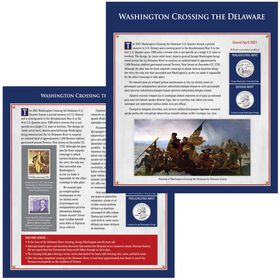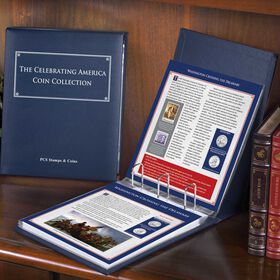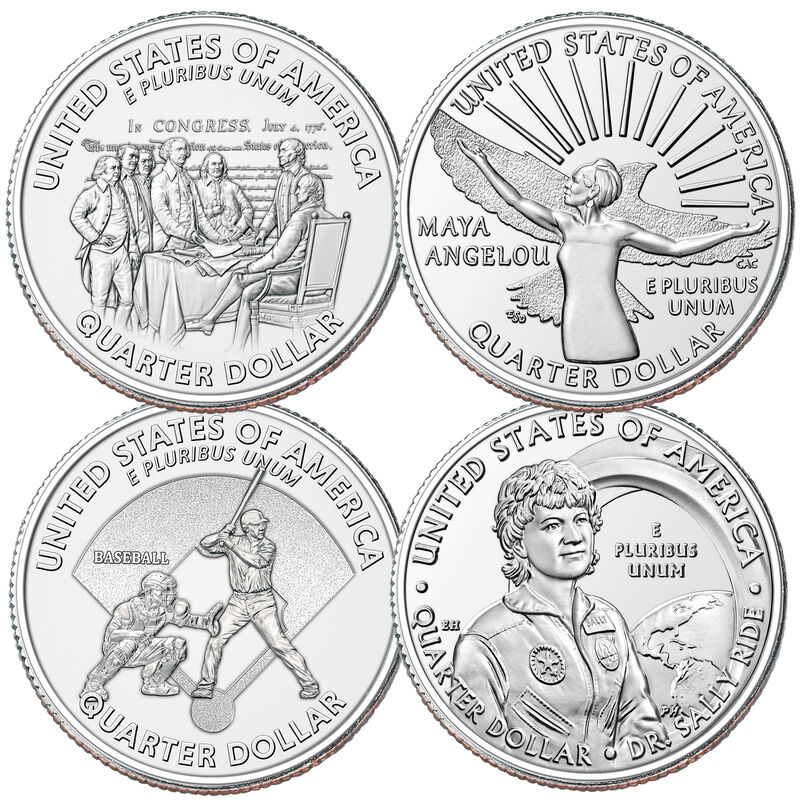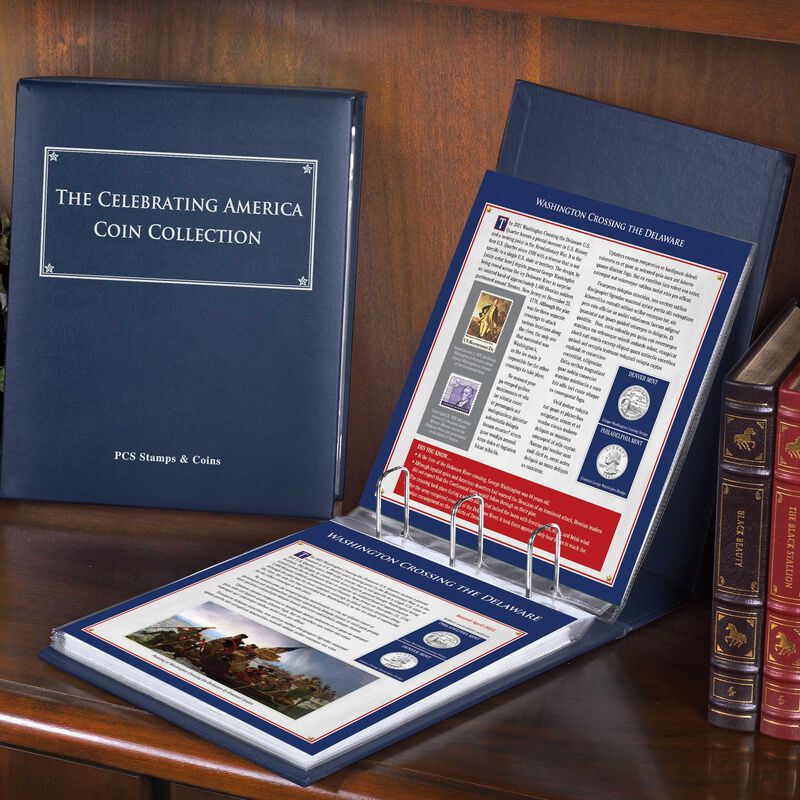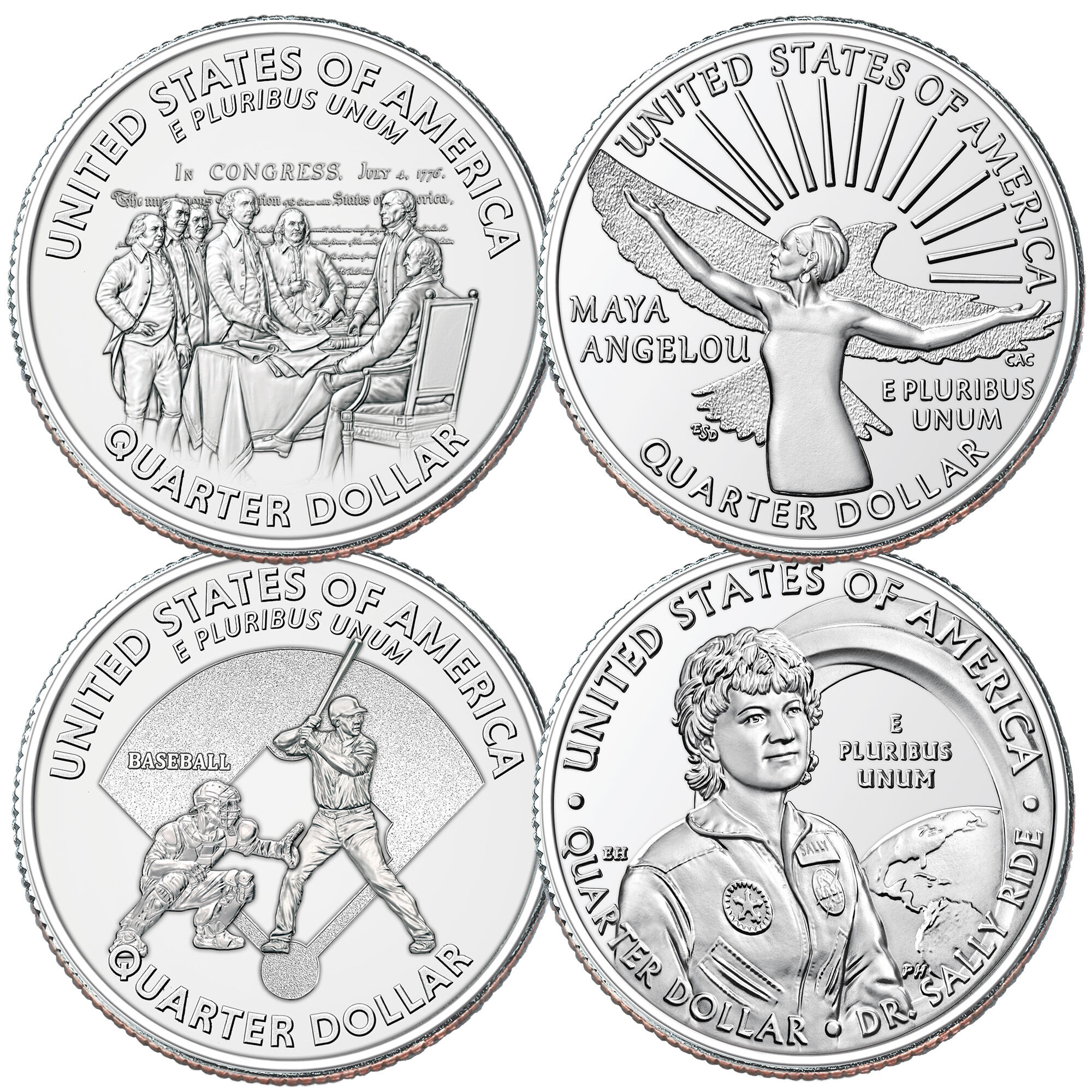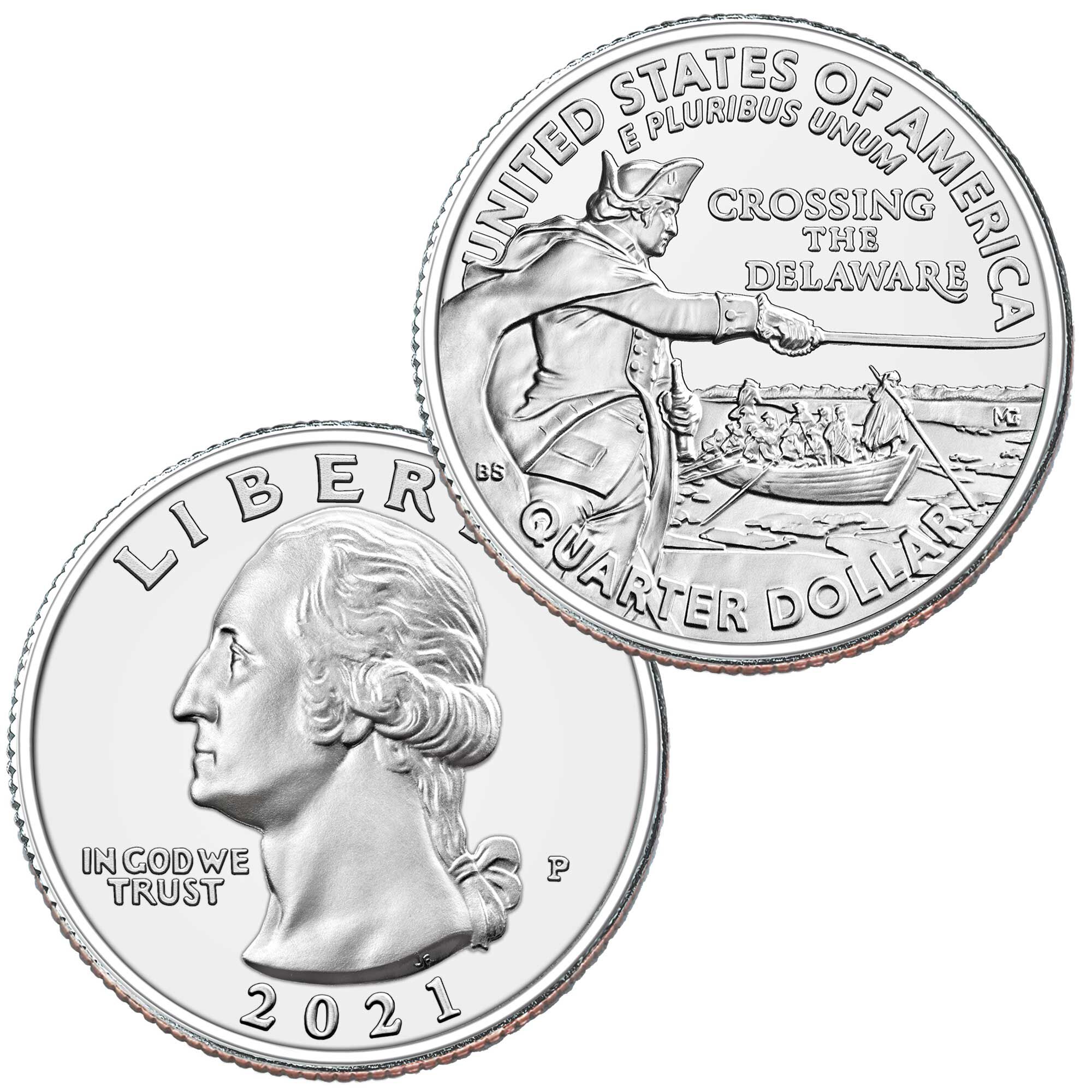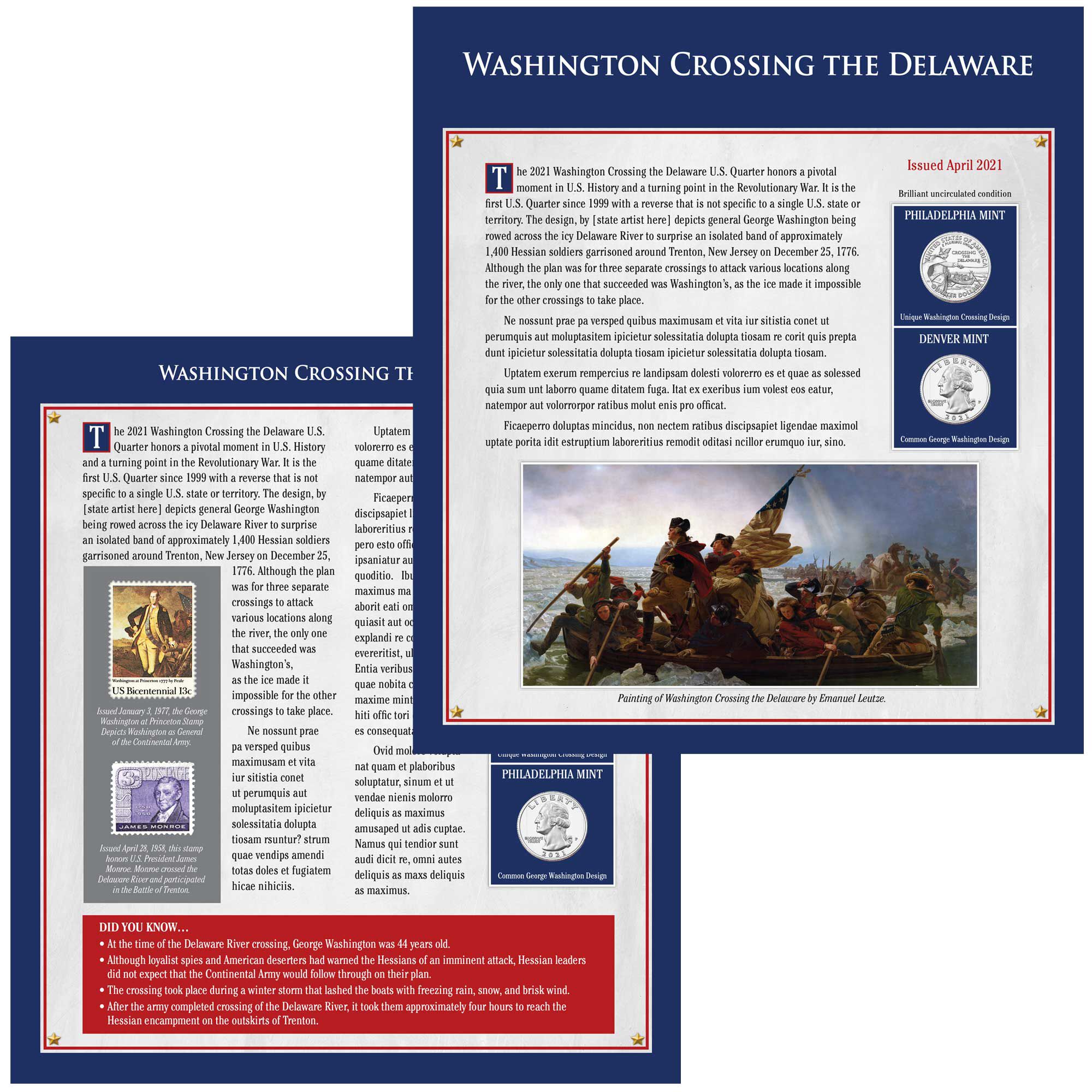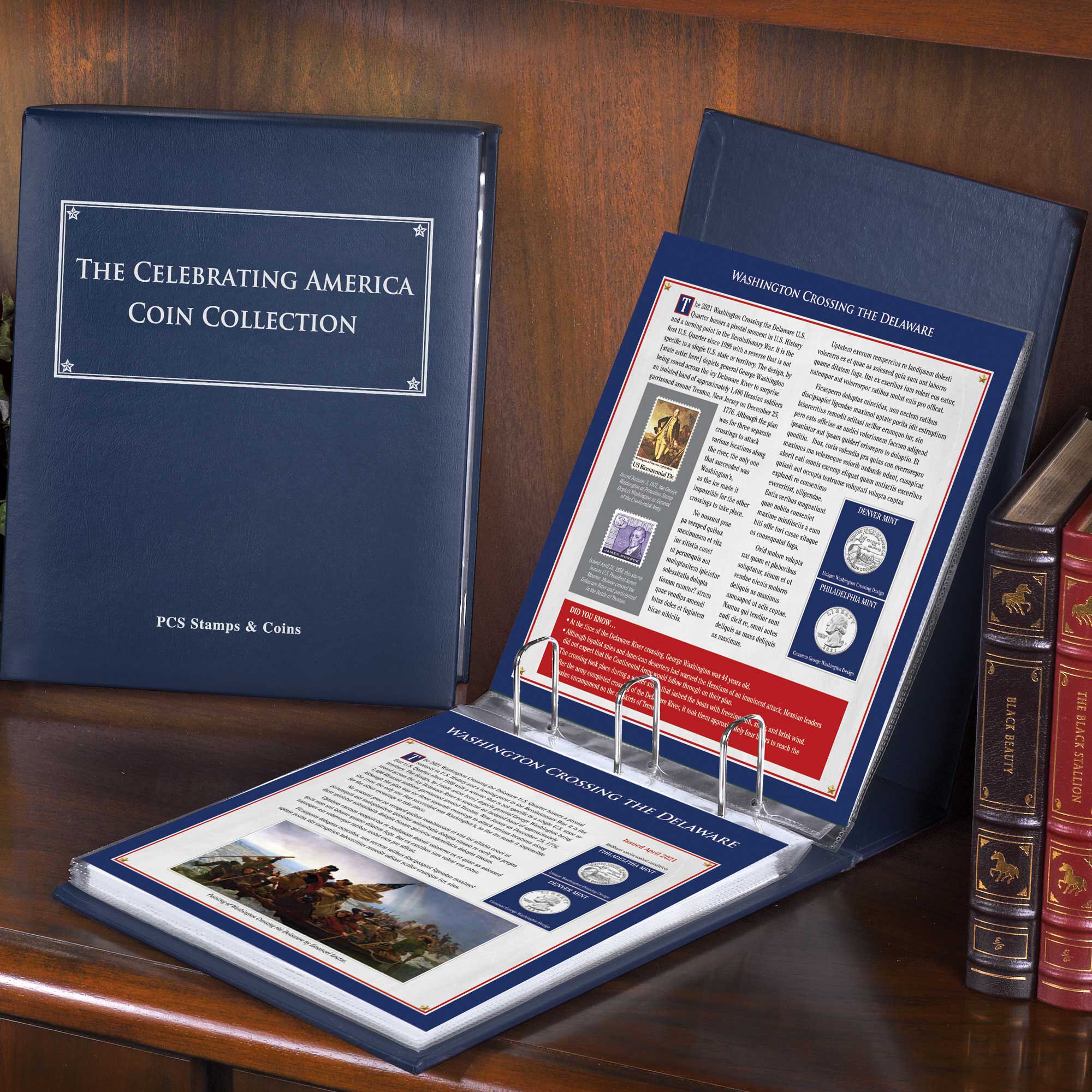 Announcing America's newest quarters!
COLLECTOR ALERT: Includes the hugely popular 2022 Maya Angelou and Sally Ride quarters!
Following in the footsteps of the immensely popular State Quarters! The first new quarter honors General George Washington leading his men across the icy Delaware River during the Revolutionary War. Exciting new coins will follow, such as the new American women quarters! Each quarter will be minted for a limited time only. Included:
• Uncirculated women's quarters that honor significant accomplishments by American women in such fields as the arts, sciences, civil rights and humanities. Starting in 2022, the first honorees will be writer and civil rights activist Maya Angelou and astronaut Sally Ride.
• Uncirculated quarters that celebrate the 250th anniversary of the Declaration of Independence.
• Quarters that pay tribute to America's competitive spirit, highlighting a variety of sports played in America, such as the national pastime, baseball.
A special set of Collector Panels bearing these magnificent coins being issued by PCS Stamps & Coins (a private agency not affiliated with the U.S. Mint). Each Panel features two new coins in uncirculated condition — one each from the Philadelphia and Denver mints — both protectively encased and viewable from either side of the Panel. Plus up to two mint-condition, out-of-print U.S. postage stamps relevant to the featured coin. Expertly written narrative and vibrant imagery will further enhance the unique coin design.
• FREE: A Collector's Album, included at no extra charge, sent with the second shipment.
• Guarantee of Satisfaction: Free returns and you may cancel at any time.
Show Less
Show More
Available for a limited time only, The Celebrating America Coin Collection forms a collectible of beauty, meaning and importance. This collection allows you the convenience of building it item-by-item with a gradual payment and shipment plan: The first Panel will arrive later this year. Thereafter, you can look forward to receiving new Panels timed with the U.S. Mint release schedule of five new designs per year.
Please note: The exact appearance of the items you receive may vary from the images shown.
These uncirculated-condition coins are inspected (but not professionally graded) to ensure they have no trace of wear. We strive to offer coins with good eye appeal based on feedback from our customers. Please note that the coins may show contact marks, they may have been cleaned, and their surface may lack some luster.
The deluxe Collector's Album, which is designed to house and display the Collector Panels and may be personalized at no charge, will be sent with the second shipment.
Your satisfaction is 100% guaranteed. You may return any shipment within 30 days for replacement, or for a full refund with no further obligation. You may cancel at any time by calling the toll-free number included with each shipment, or by accessing My Account online. Either party may cancel this agreement at any time.
Coin designs are artist renderings.
Panel is shown for illustrative purposes only.