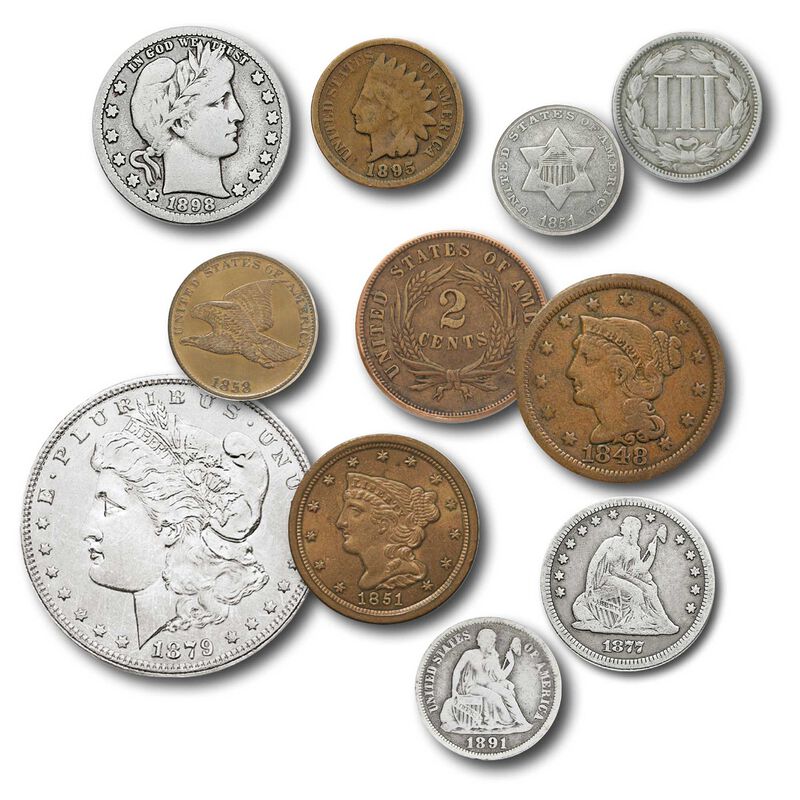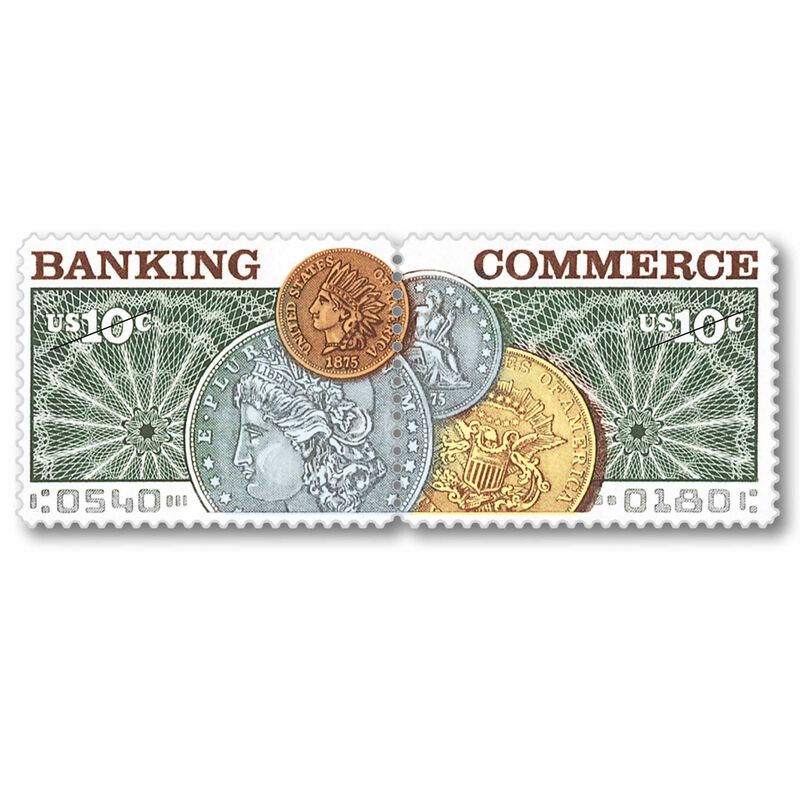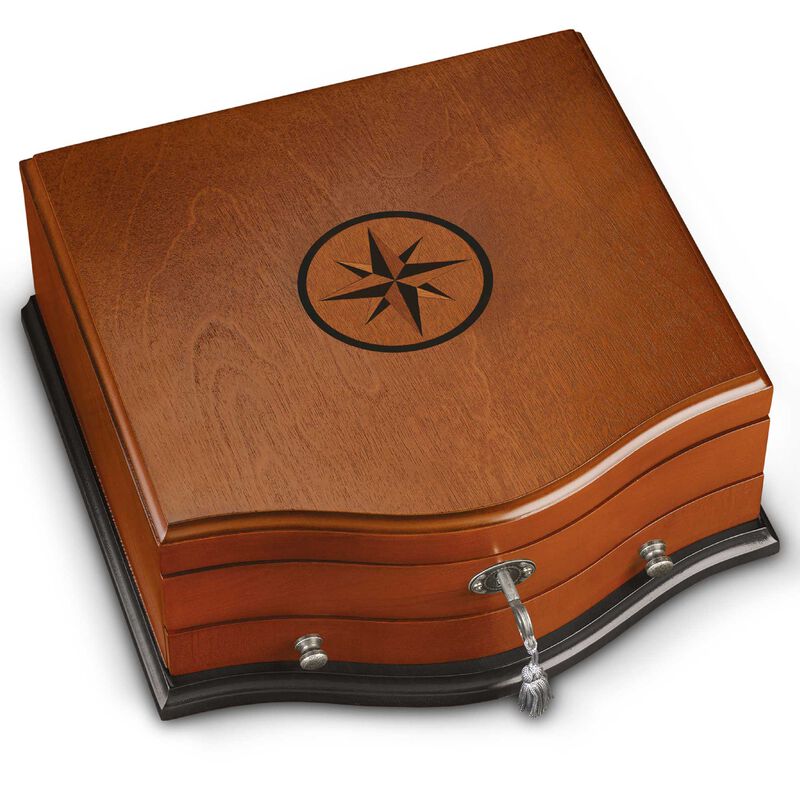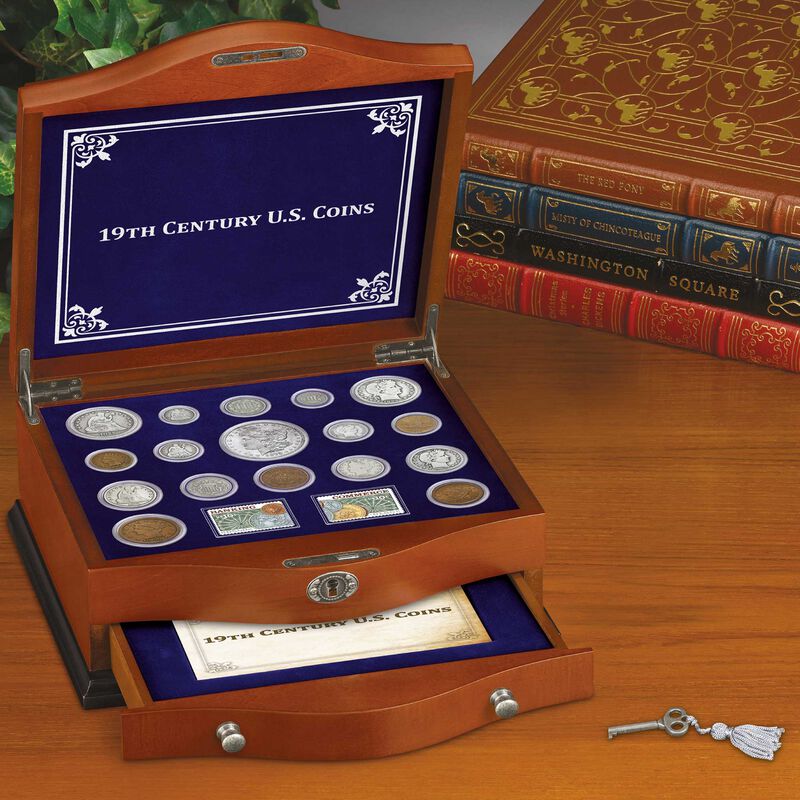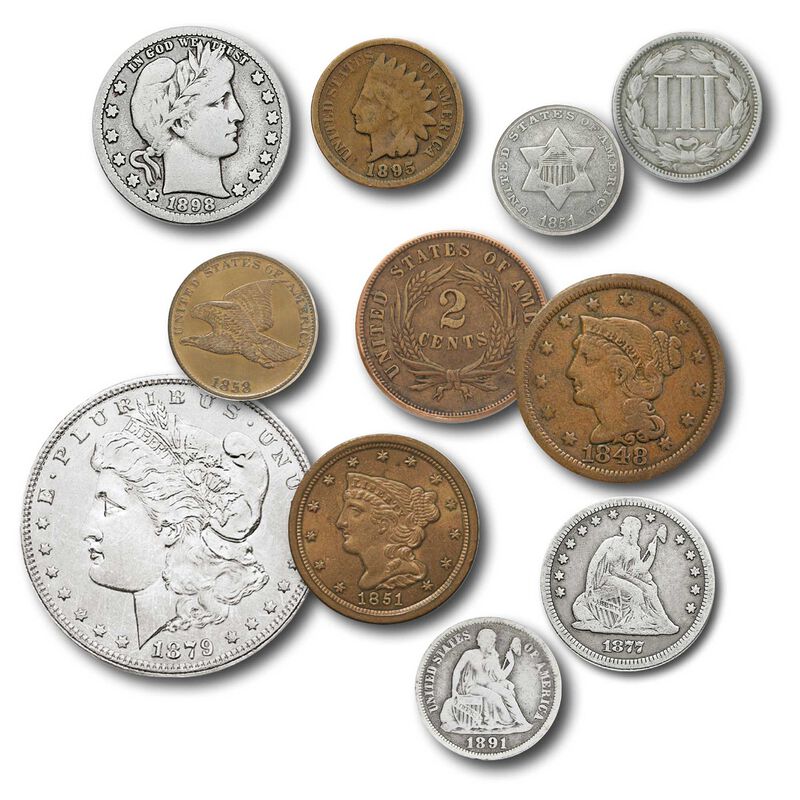 Scarce U.S. coins, all more than 100 years old…
• 17 stunning coins from the half-cent to the silver dollar, including long-obsolete denominations and rarely seen mintages, all struck by the U.S. Mint in the 1800's.
• More than half were struck in precious silver – among them the Seated Liberty and Barber families of coins, and the fascinating silver three-cent piece last made in 1873.
• Features the remarkable half-cent, two-cent and three-cent pieces, which most Americans have never even seen, and the pre-Civil War Flying Eagle penny.
• Every coin is presented in circulated condition with the major design details visible.
• FREE: A Display Chest and Collector's Guide, yours at no extra charge, sent with the third shipment.
• BONUS: Two mint-condition U.S. stamps, issued in 1975, which can no longer be found in any U.S. post office and highlight iconic 19th century coin designs.
• Guarantee of Satisfaction: Free returns and you may cancel at any time.
Show Less
Show More
Ships in 2-4 weeks.
$59
Initial shipment of 1 coin is payable in 2 monthly installments of $31.50
Classic coin designs long out of circulation, 19th Century U.S. Coins forms a collectible of beauty, meaning and importance. This collection allows you the convenience of building it item-by-item with a gradual payment and shipment plan: The first shipment will contain one coin, payable in two monthly installments. All subsequent shipments will contain two coins and be payable in three monthly installments. The second set will ship two months after the first set, and all other sets will ship at the rate of one every three months (nine total shipments in this collection).
These historic coins are protectively encapsulated to allow close examination of both the front and back without fear of wear or damage. Please note: The exact appearance and years of issue of the coins you receive may vary from the images shown.
The custom-crafted wooden Display Chest (measuring 8¾̎ x 9̎ x 3̎) and specially commissioned Collector's Guide, which provides fascinating narrative about the design and history of all the coins in the collection, will be sent along with the two bonus stamps with the third shipment.
Your satisfaction is 100% guaranteed. You may return any shipment within 30 days for replacement, or for a full refund with no further obligation. You may cancel at any time by calling the toll-free number included with each shipment, or by accessing My Account online. Either party may cancel this agreement at any time.
Note: Not made by Native Americans.
The stamp images shown here have been marked to comply with USPS regulations. The stamps you will receive will be unmarked and in mint condition.