America's First Silver Coins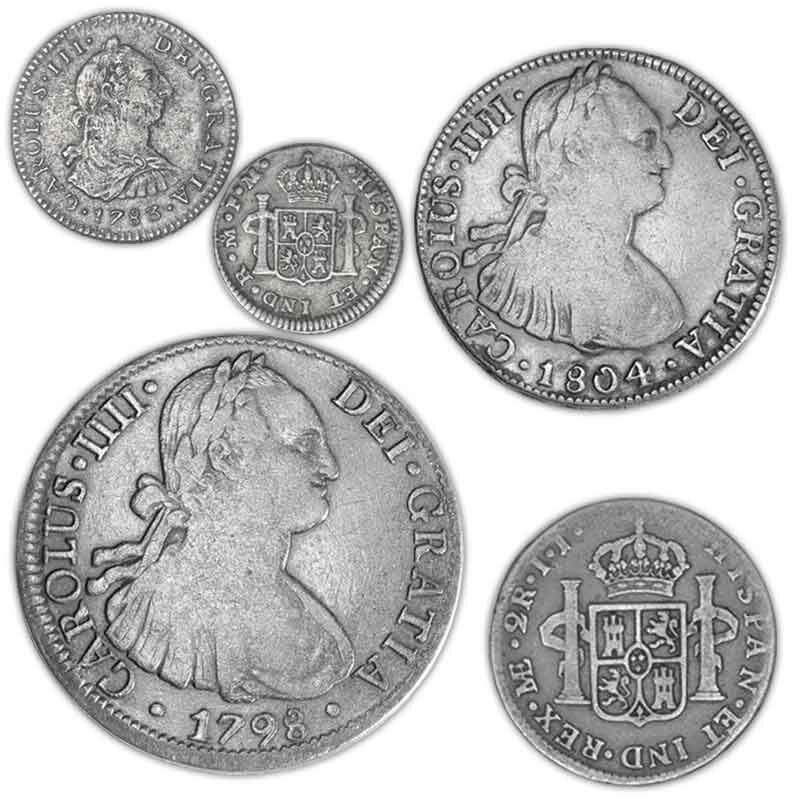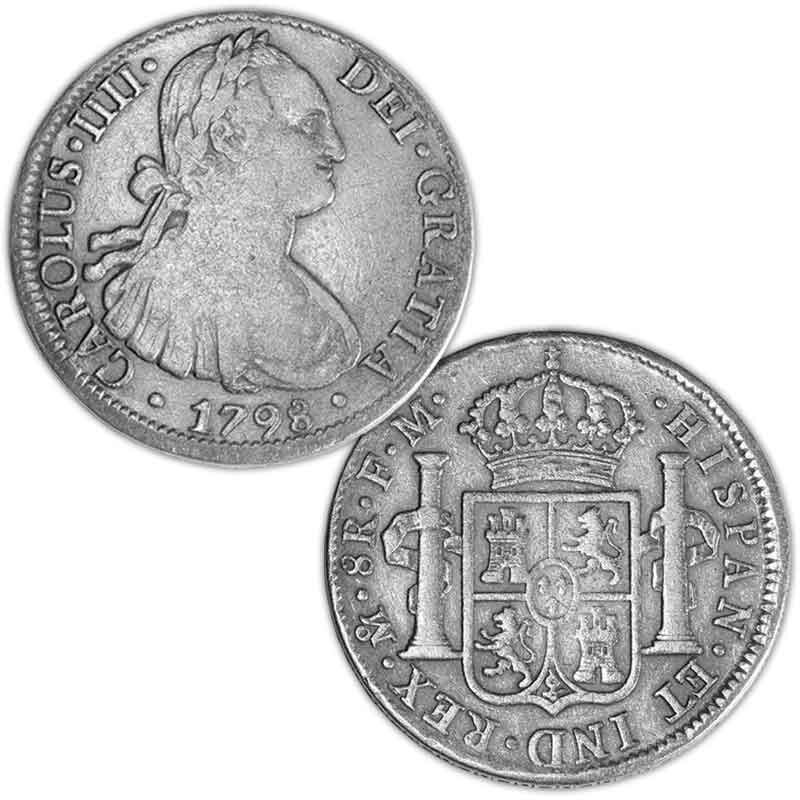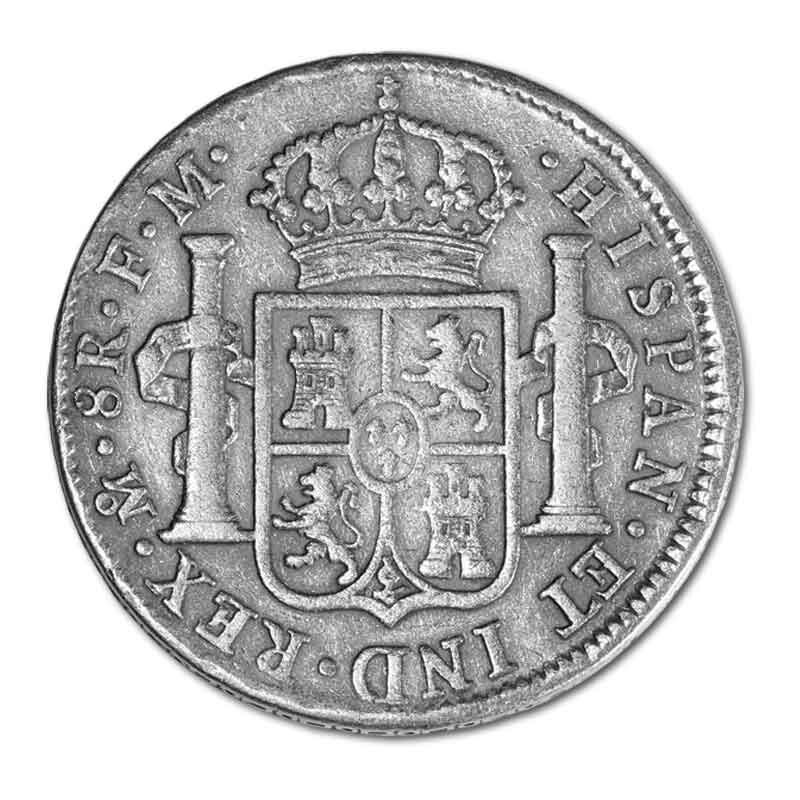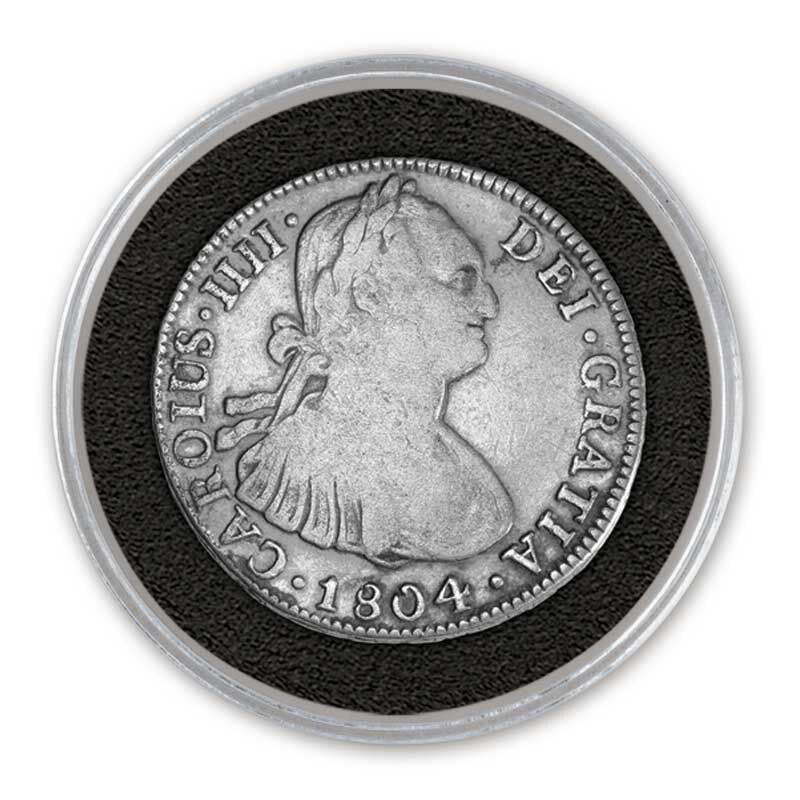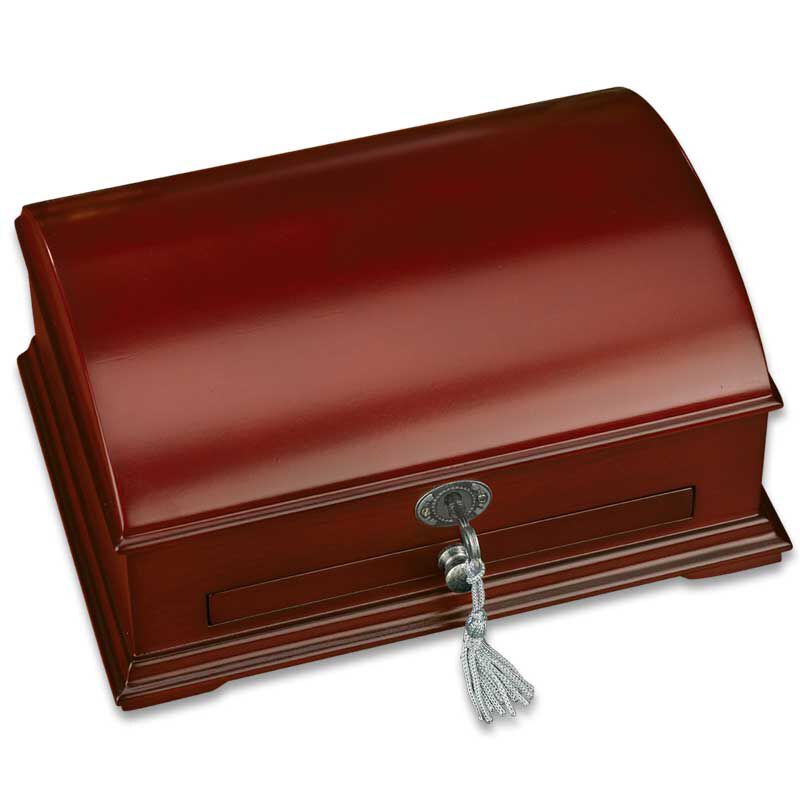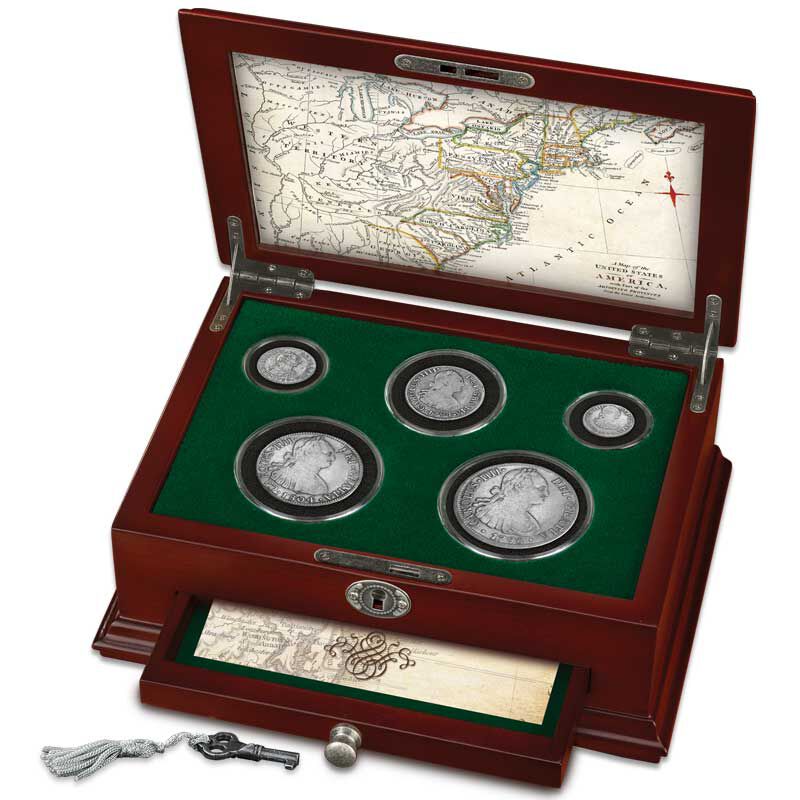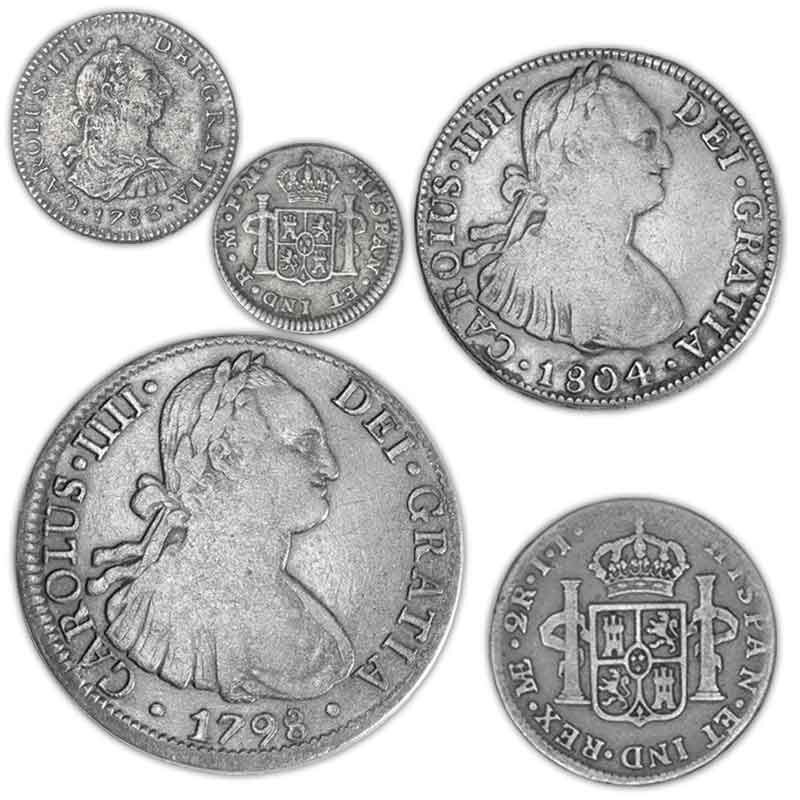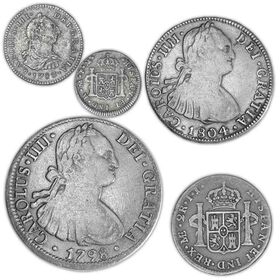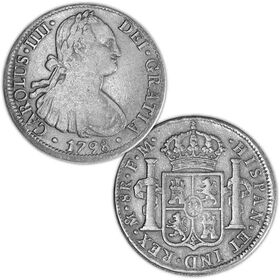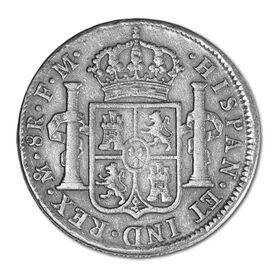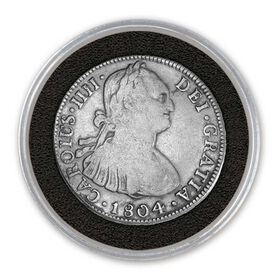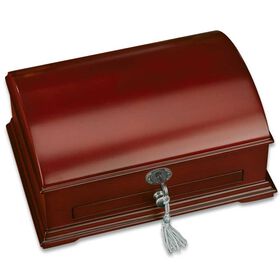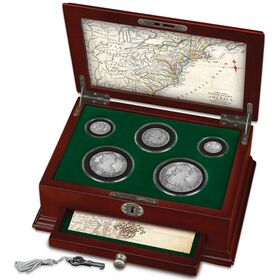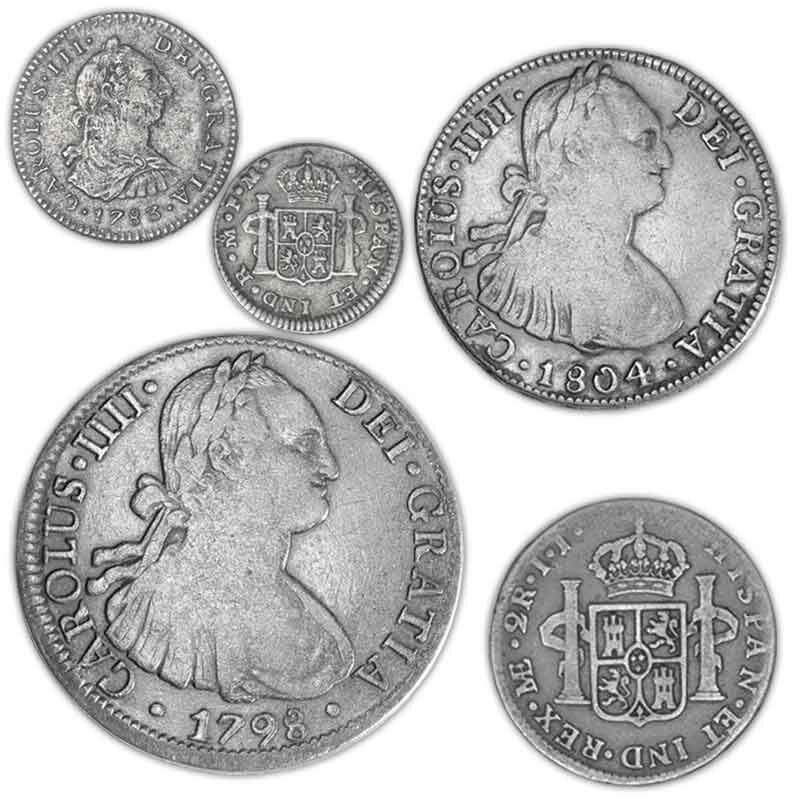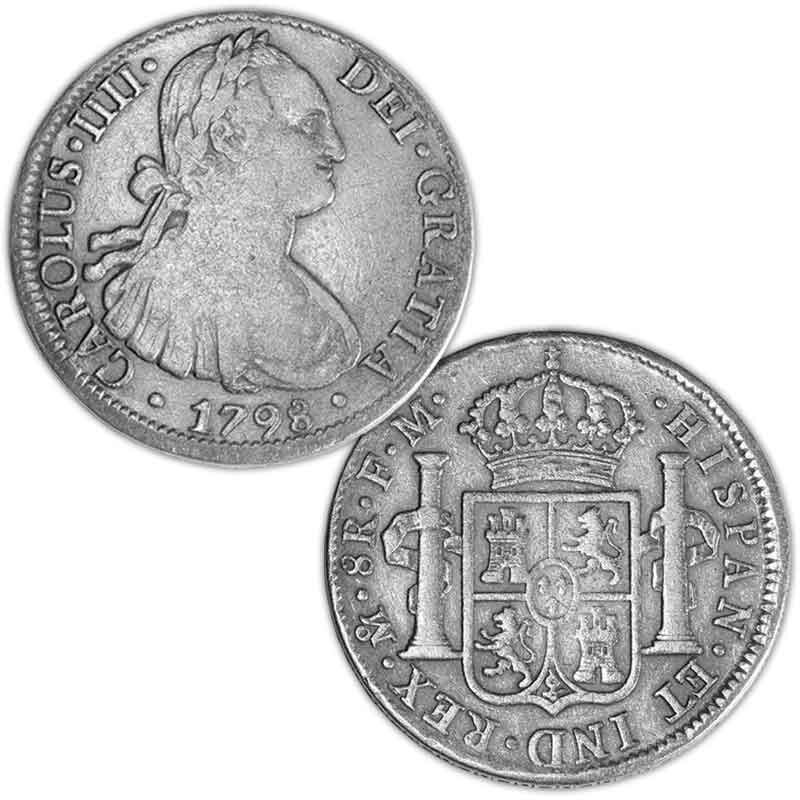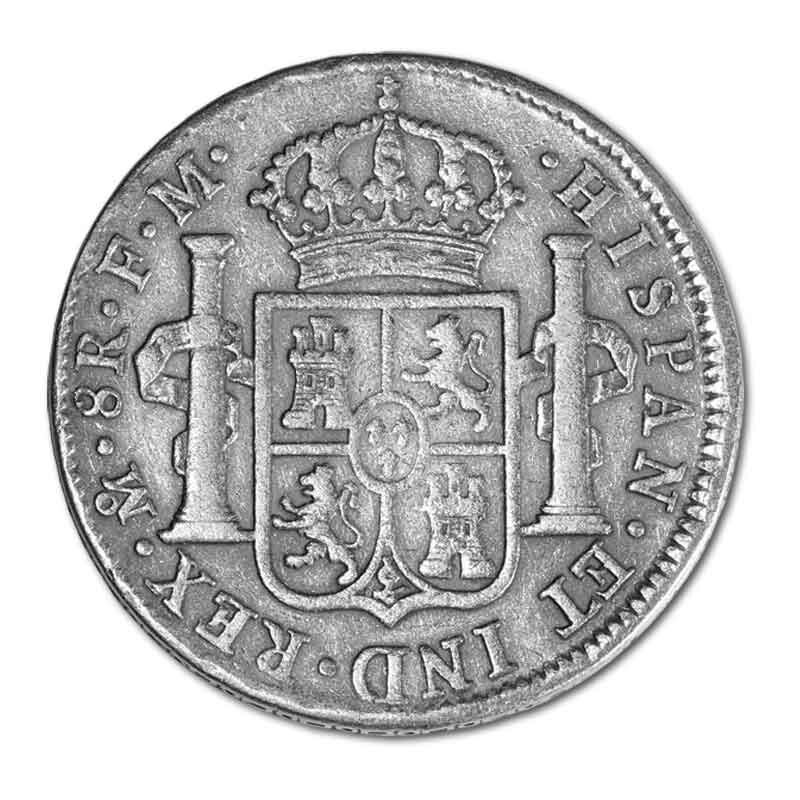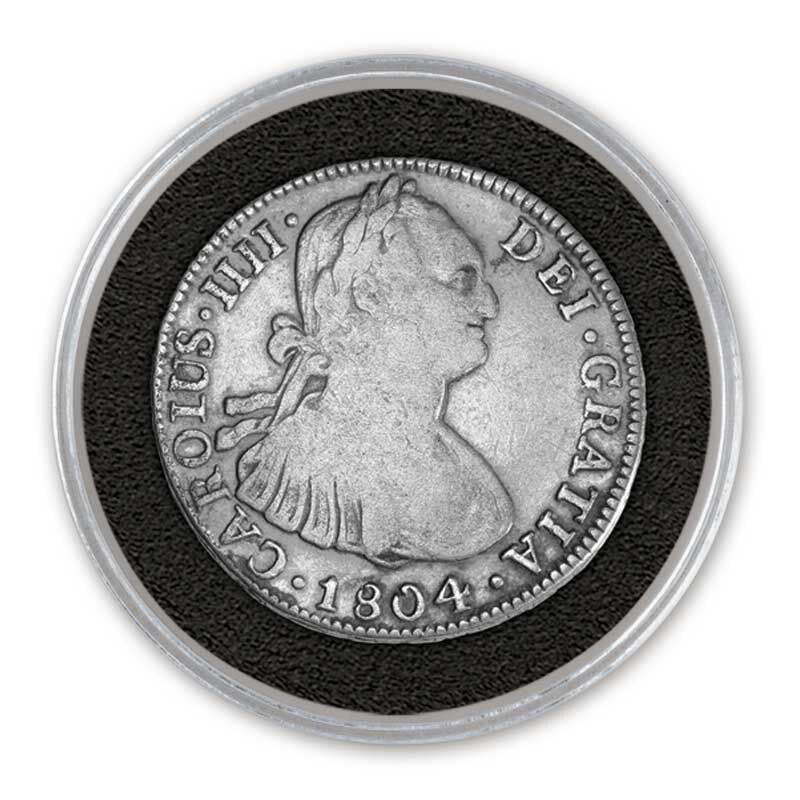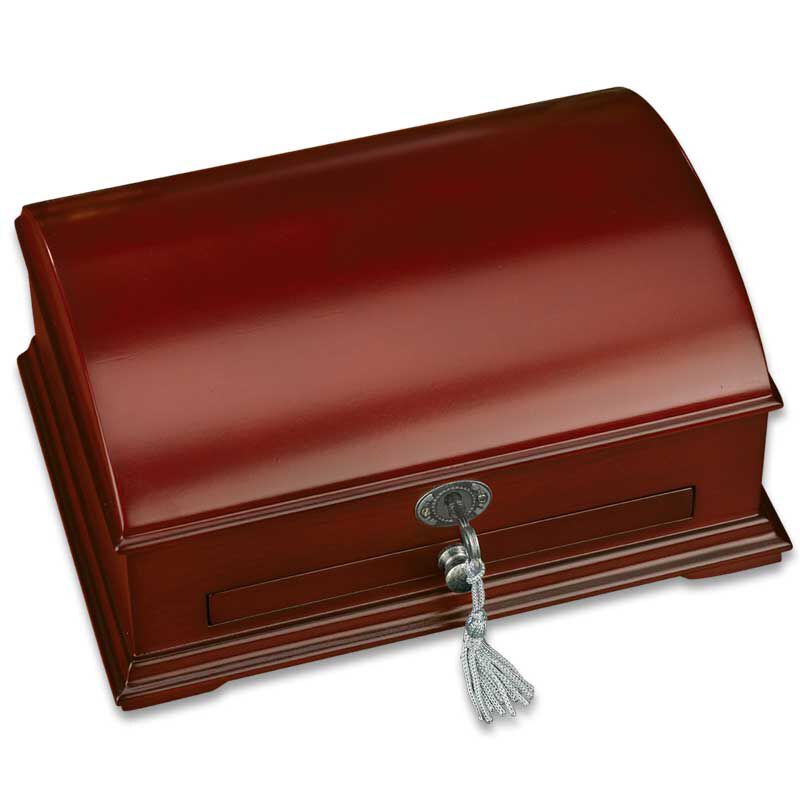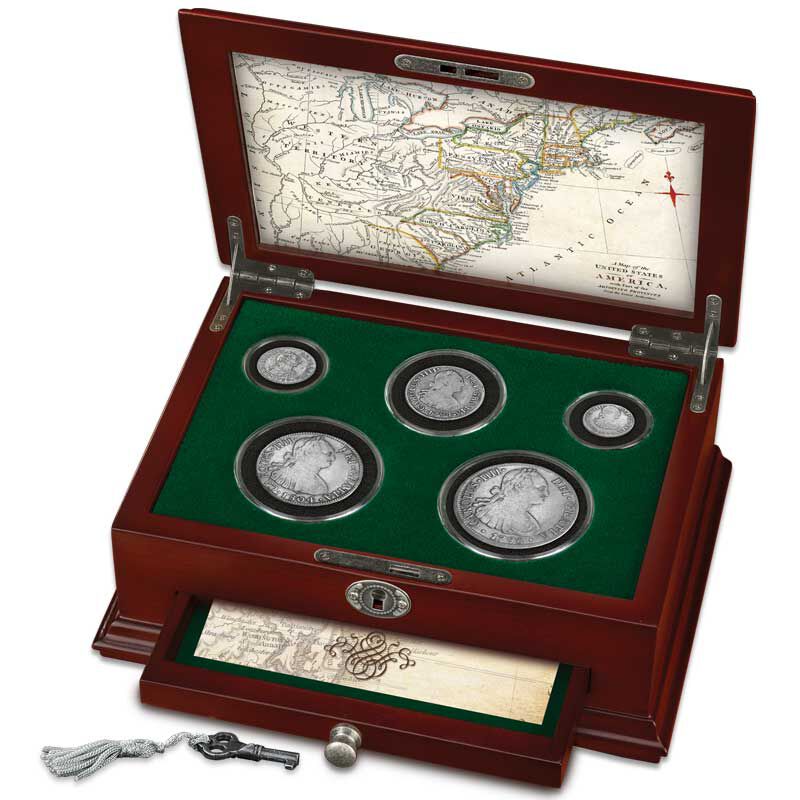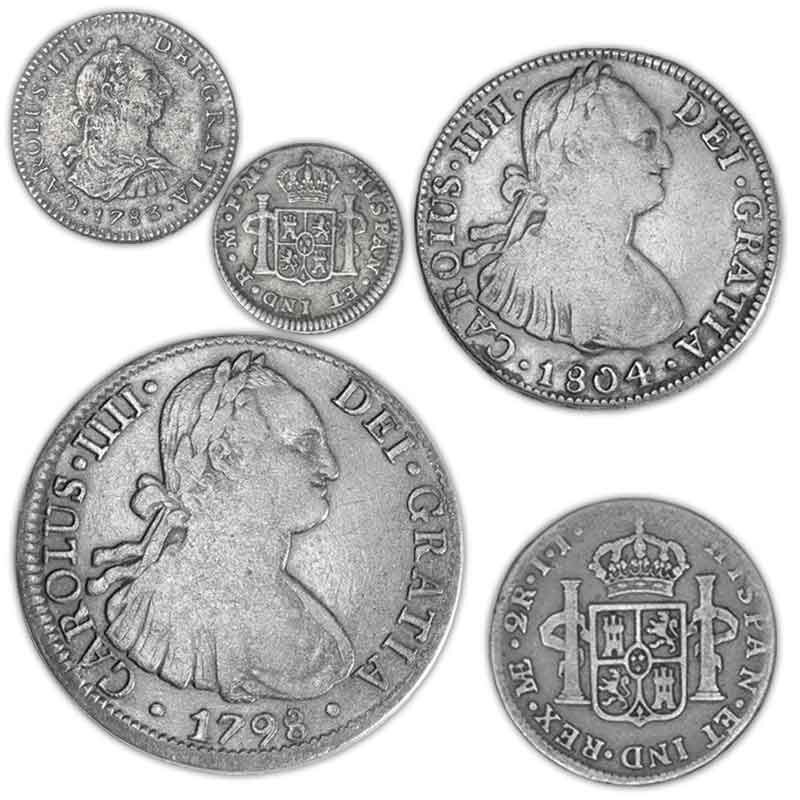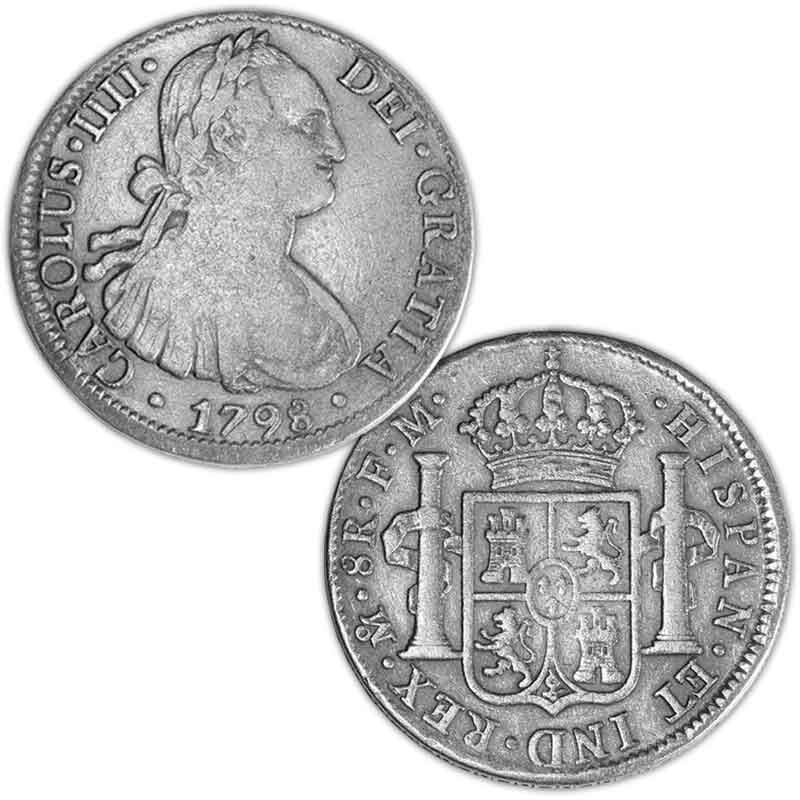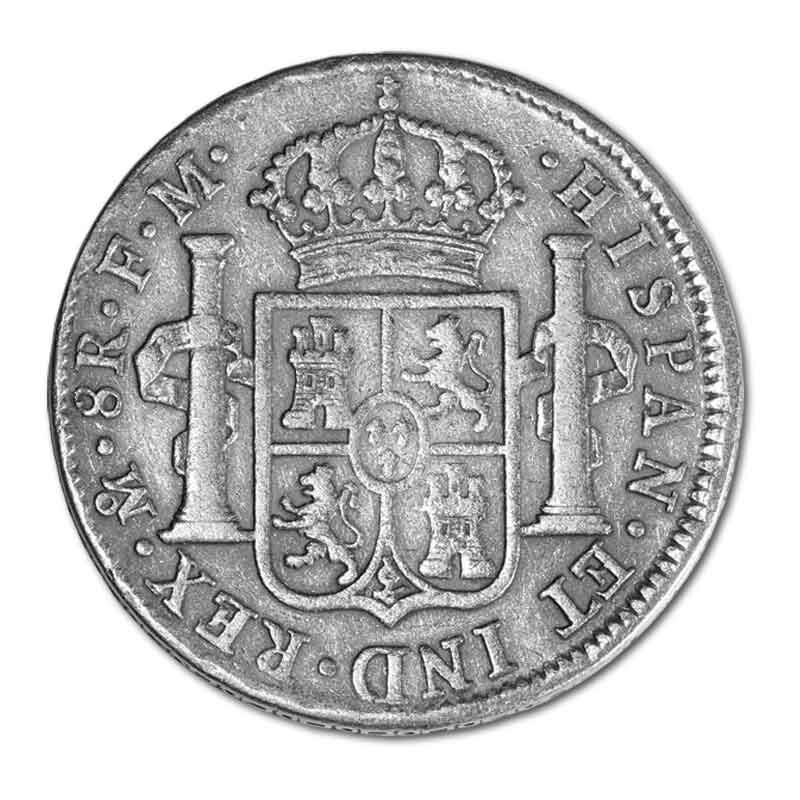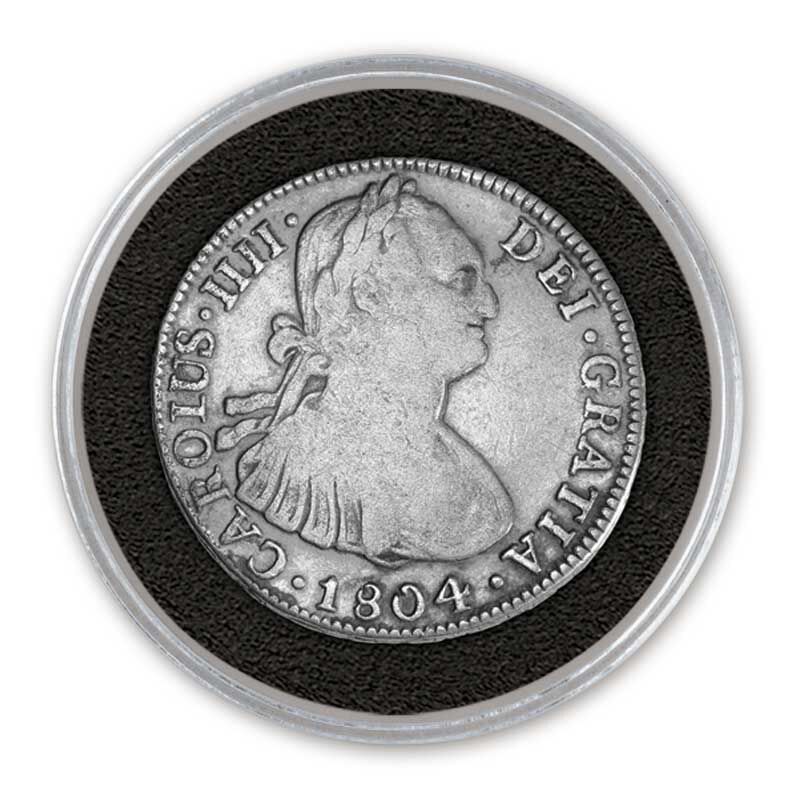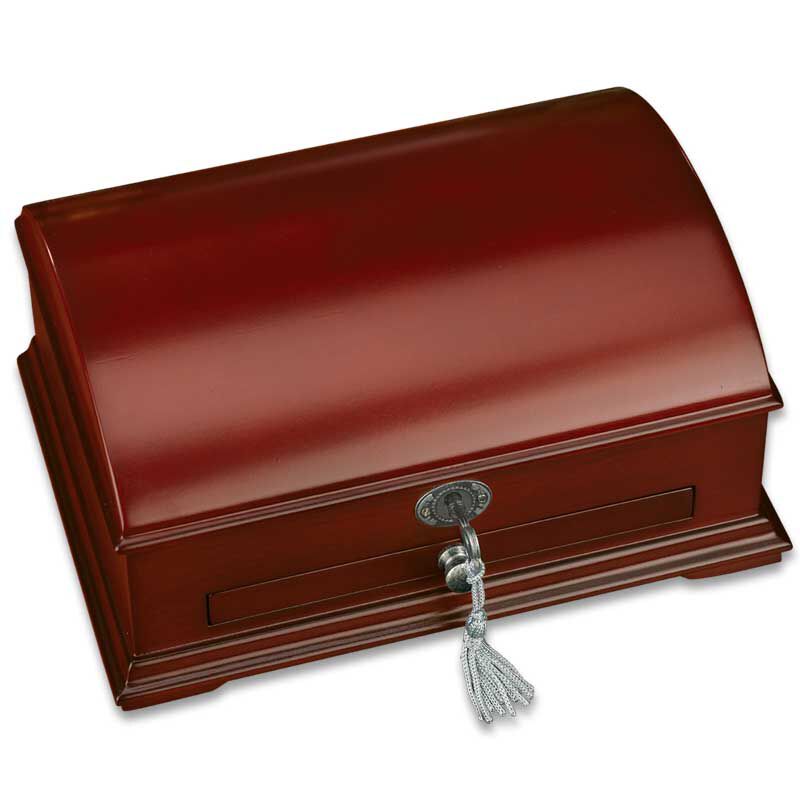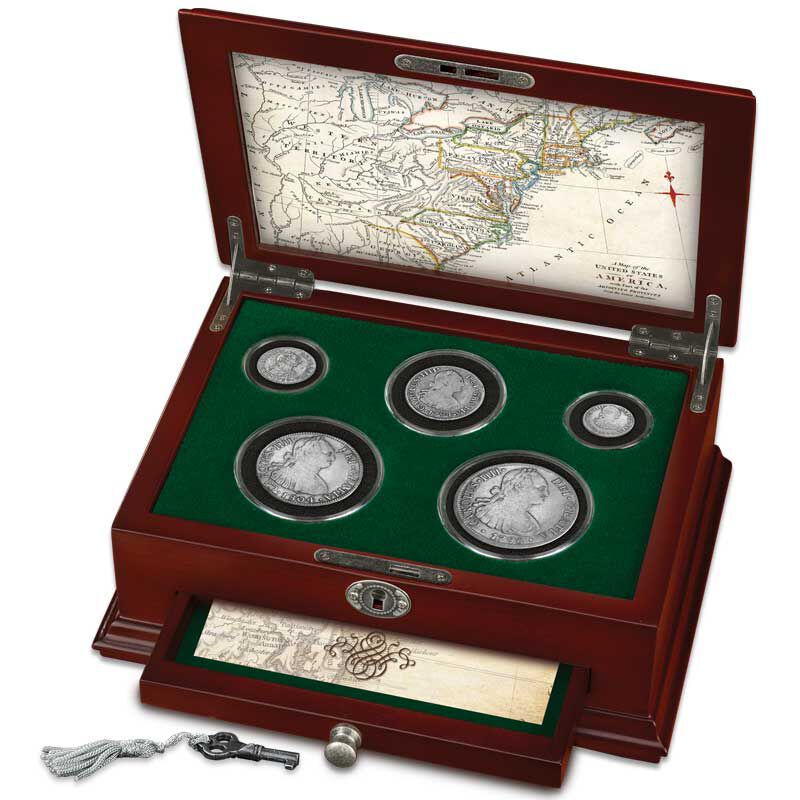 Every denomination of colonial coinage that inspired our national currency...

Recognized as our nation's first silver dollar, the magnificent 8-reales was just one of five silver coins that were the forerunners of U.S. coins. Now, more than 200 years after they became the mainstay of early American commerce, the complete collection is available exclusively from PCS Stamps & Coins. It includes all five Spanish silver coins, struck in the New World between the American Revolutionary era and the early 1800's: the 8-reales coin that inspired the U.S. silver dollar, plus the 4-reales half-dollar, 2-reales quarter-dollar and the rarely seen real and half-real.

Each of these coins:
• Was struck in 90.3% pure silver.
• Has been out of circulation for more than 190 years.
• Was U.S. legal tender until 1857.
• Is rapidly vanishing and can be found only in extremely limited quantities.
• Is exceptionally popular among collectors and historians alike.
The collection also includes a Display Chest and Collector's Guide, yours at no extra charge.
Show Less
Show More
$358
per shipment
Each shipment is payable in 3 monthly installments of $122
The inspiration for our own U.S. national currency, America's First Silver Coins forms a collectible of meaning, beauty and importance. These historic coins are presented in circulated very good condition, protectively encapsulated so that you can safely examine the stunning designs on both front and back without fear of damage from dust, dirt and fingerprints. Please note: designs and dates of coins you receive may vary slightly from those shown. The Display Chest (measuring 7.5" x 5.5" x 3.5"), with a detailed map of colonial America on the inside lid, and the specially commissioned Collector's Guide, providing fascinating narrative about the history and design of your coins, will be sent free of charge with your second shipment.

This collection allows you the convenience of building it item-by-item with a gradual payment plan. The half-real, real and 2-reales coins will be sent in the first shipment, while the 4-reales and 8-reales coins will be shipped as single coins. You will receive one shipment every three months (three total shipments in this collection). You can pay for each shipment in three monthly installments.

Your satisfaction is 100% guaranteed. You may return any shipment within 30 days for replacement, or for a full refund with no further obligation. You may cancel at any time by calling the toll-free number included with each shipment. Either party may cancel this agreement at any time.