America's Most Beautiful Silver Quarters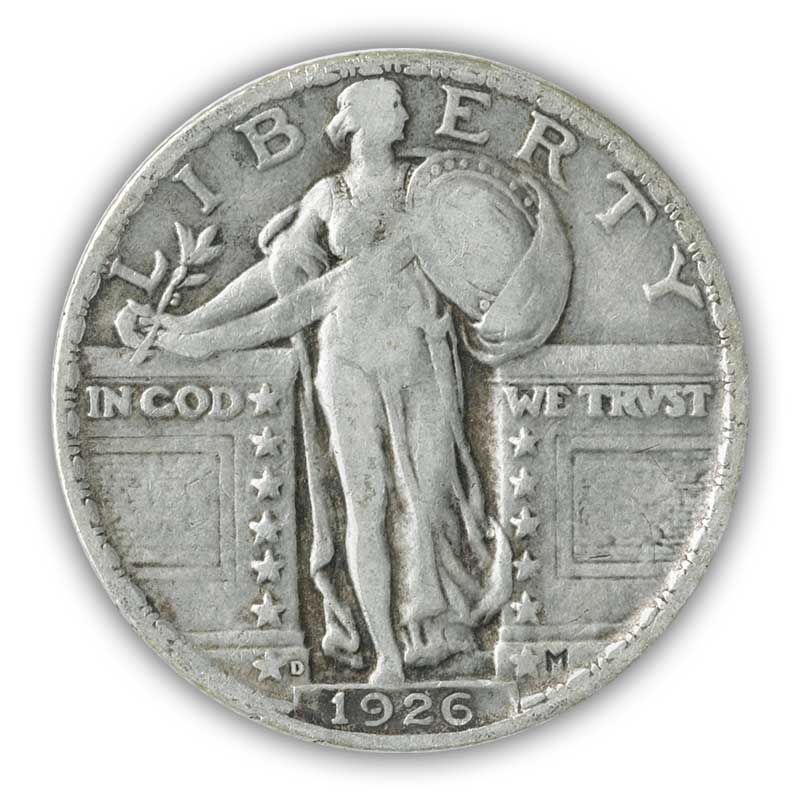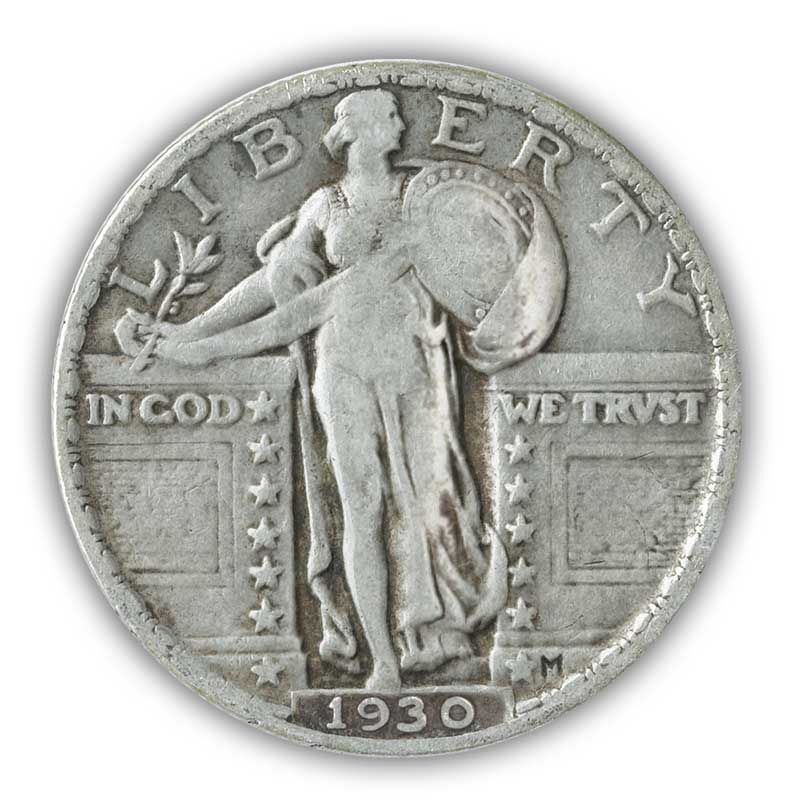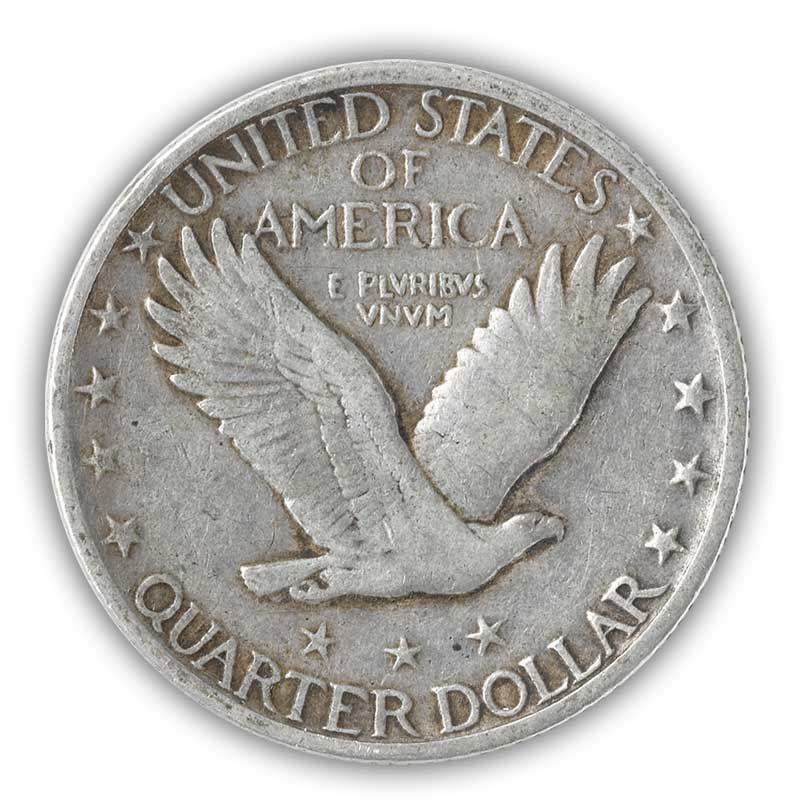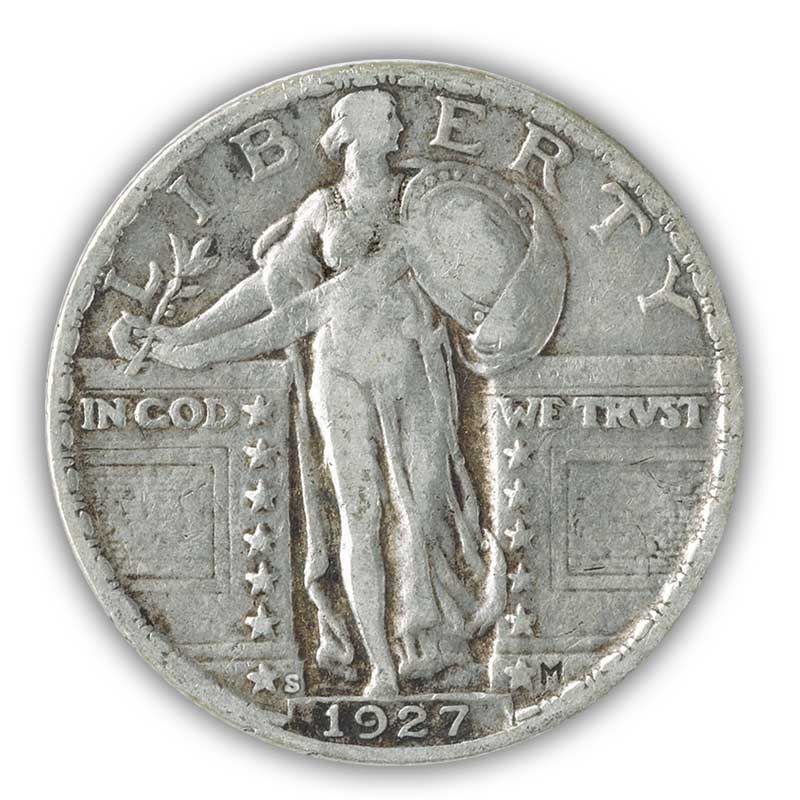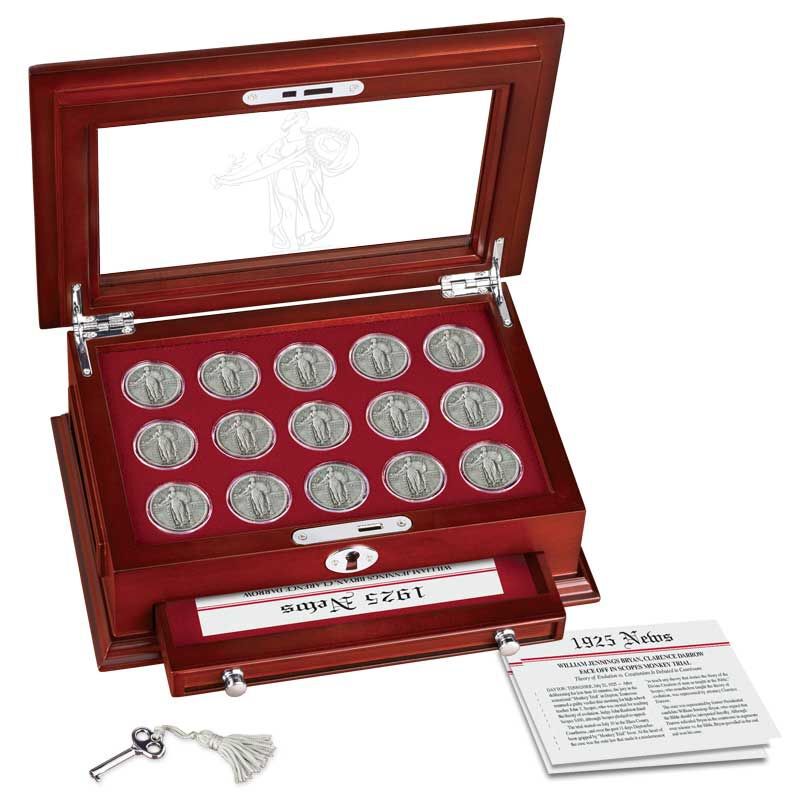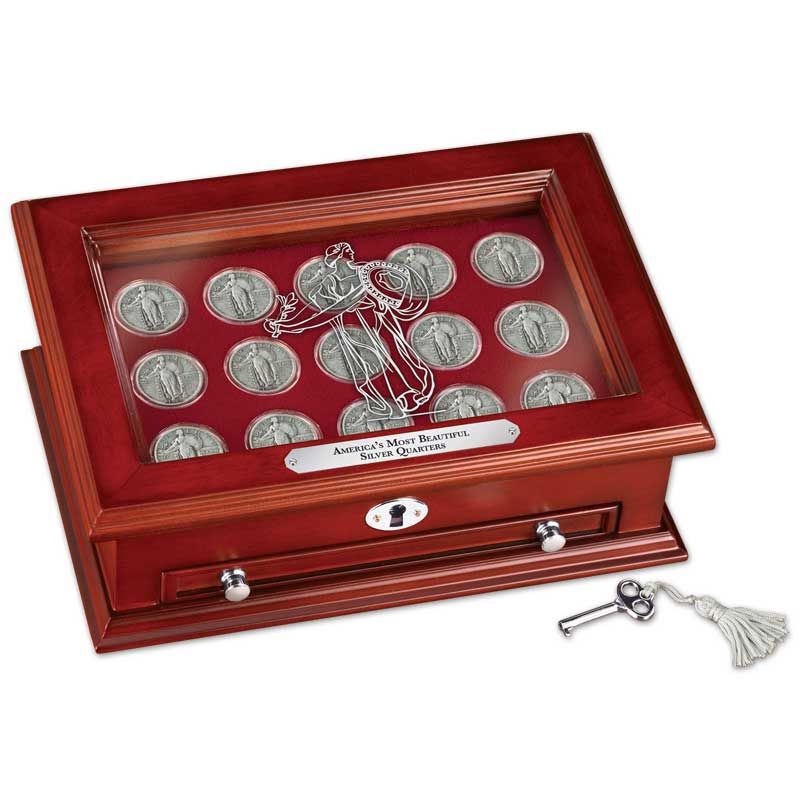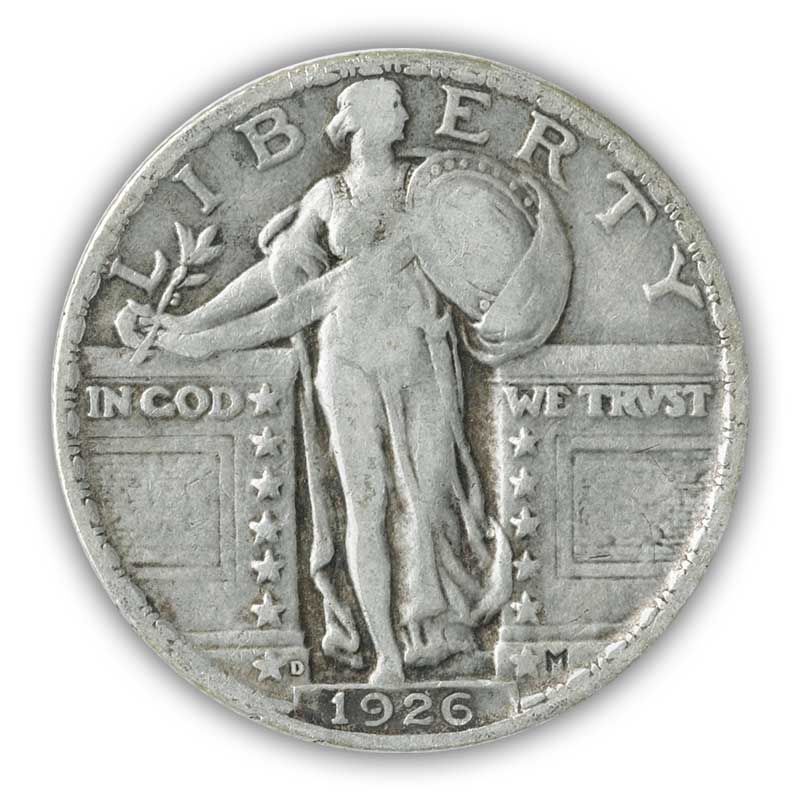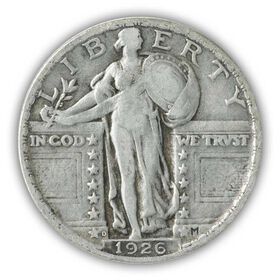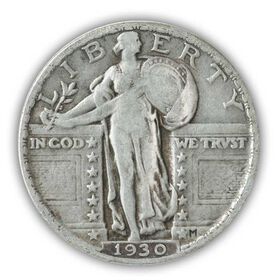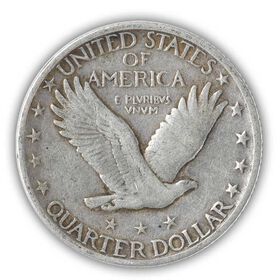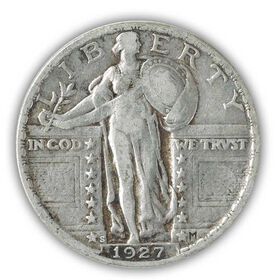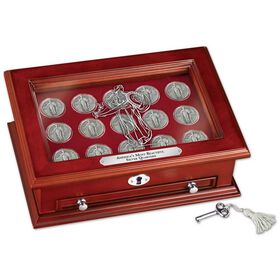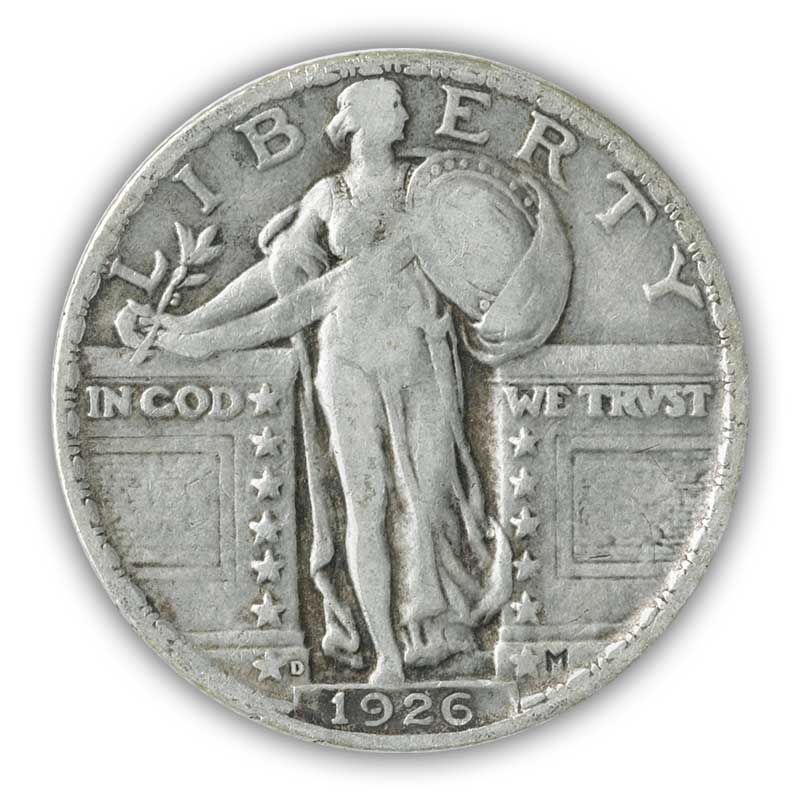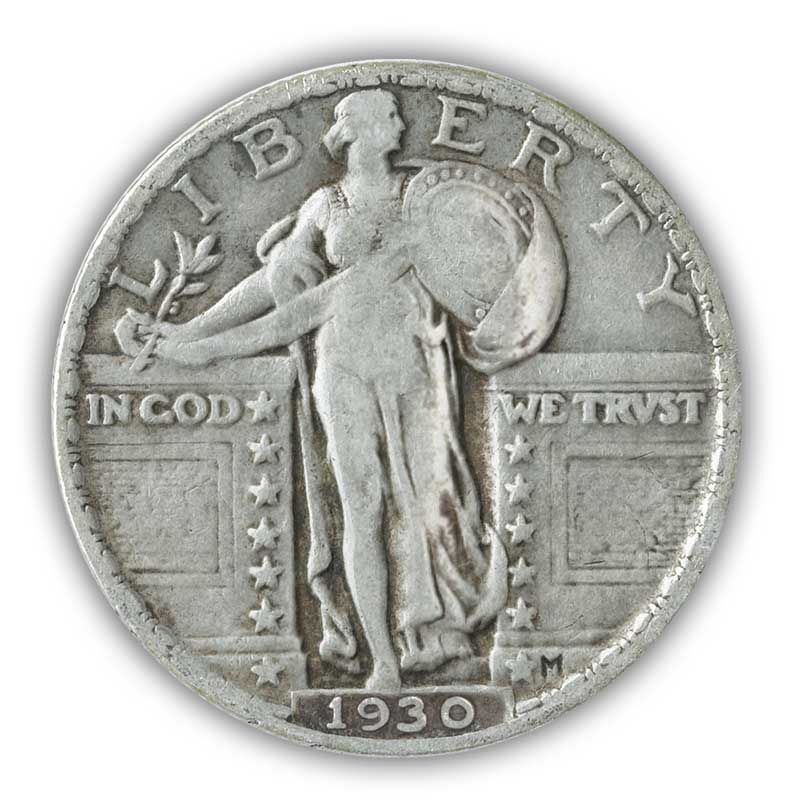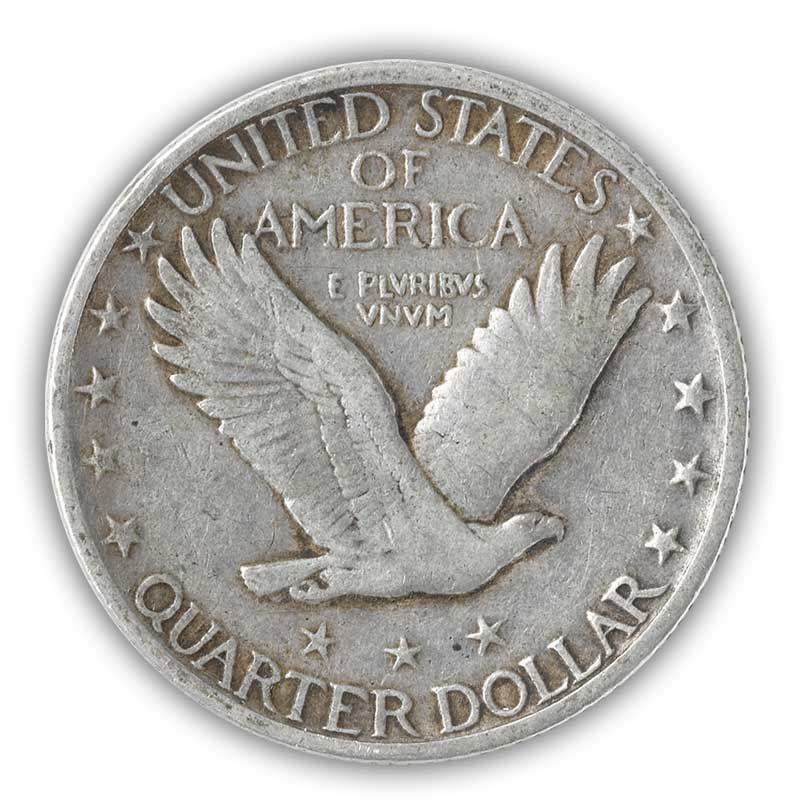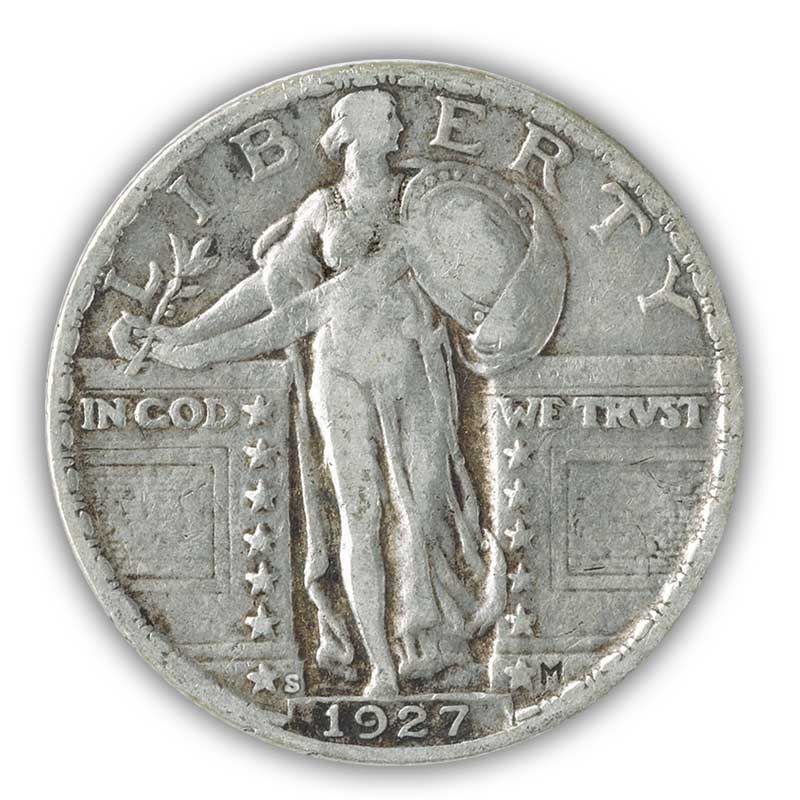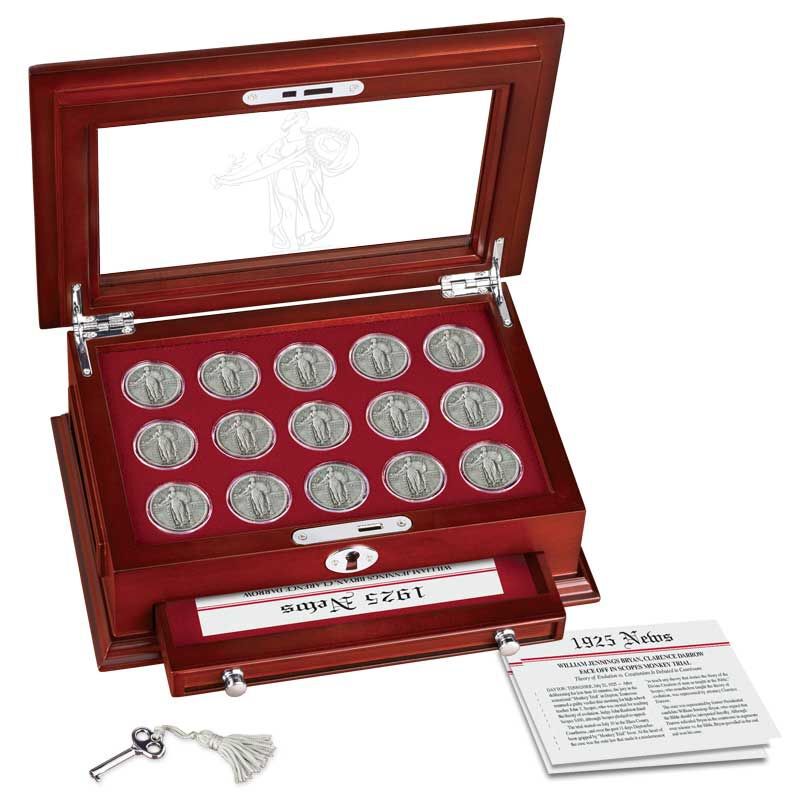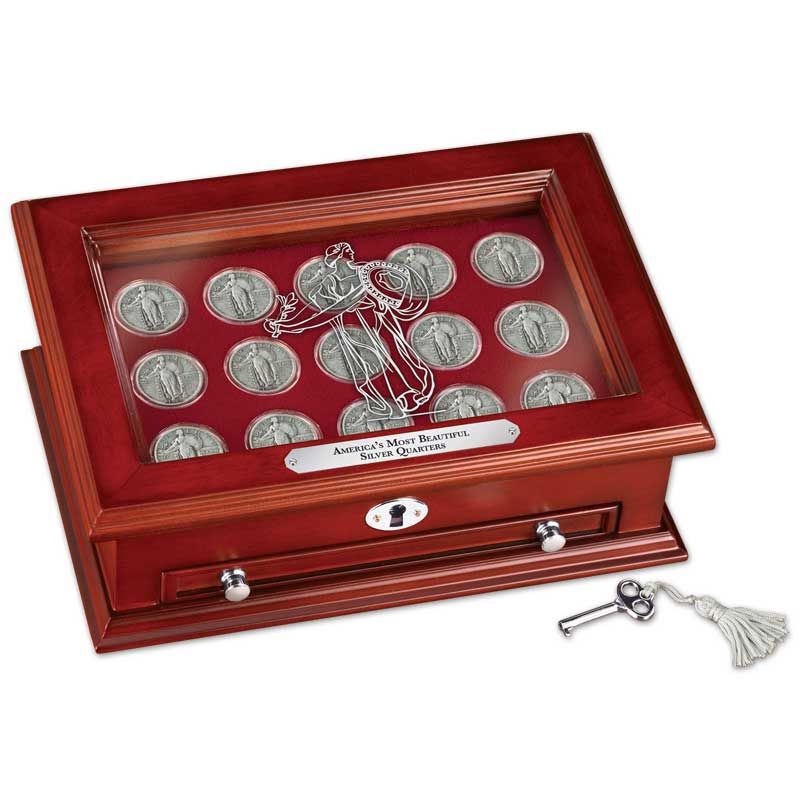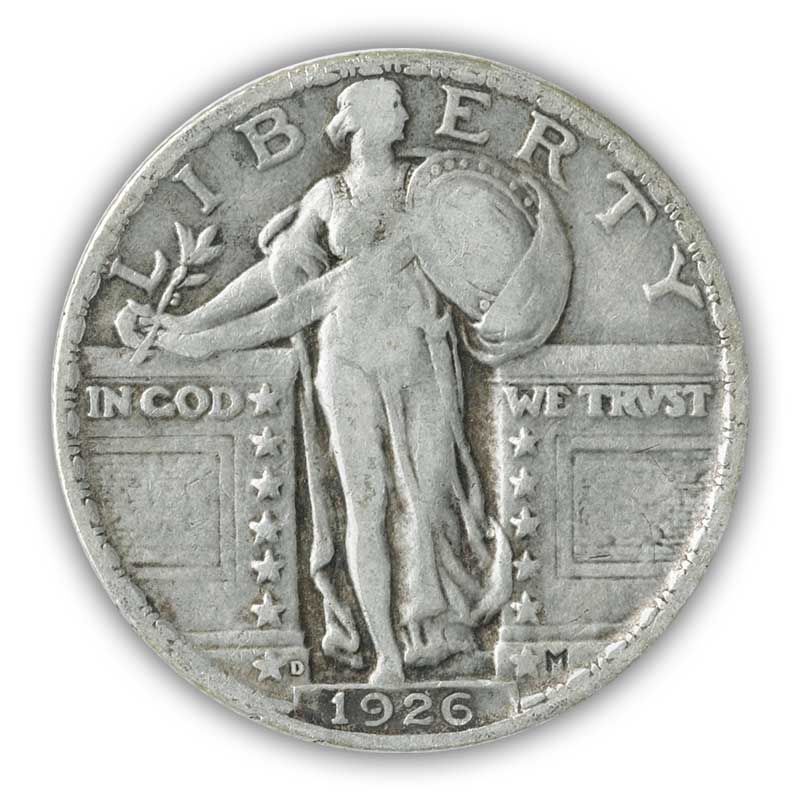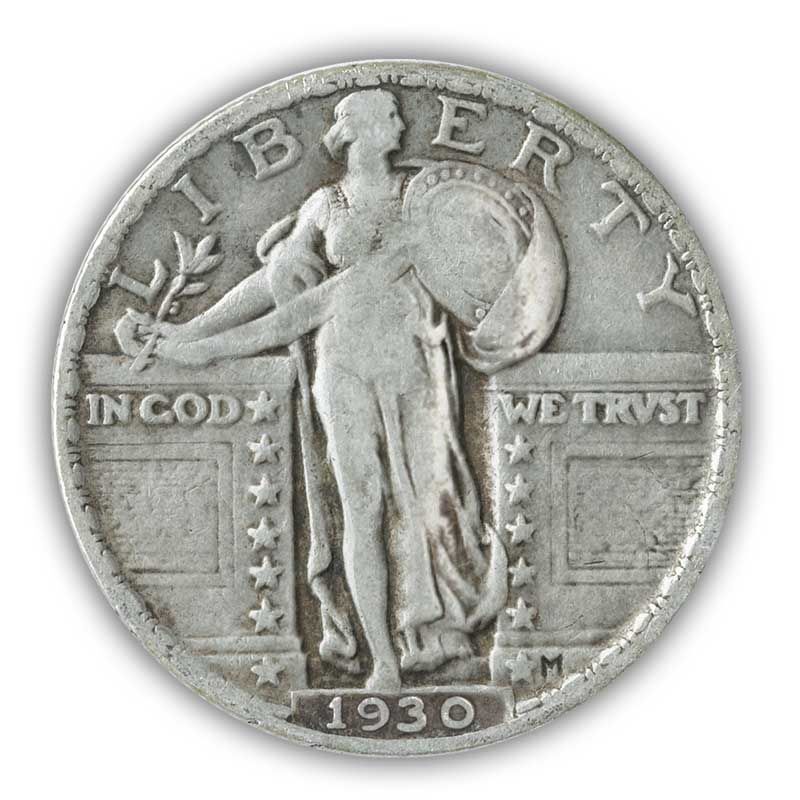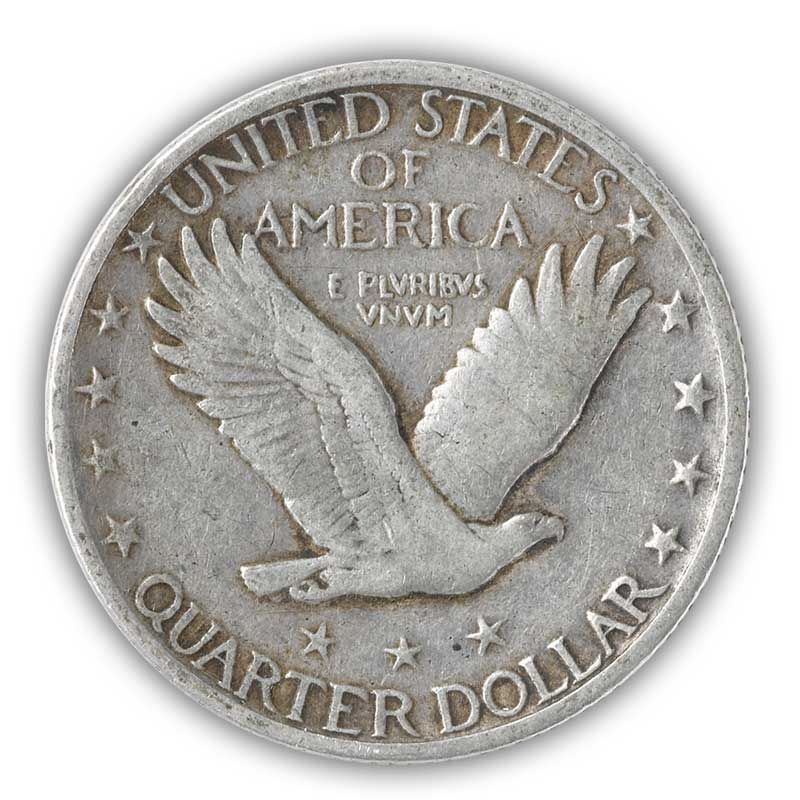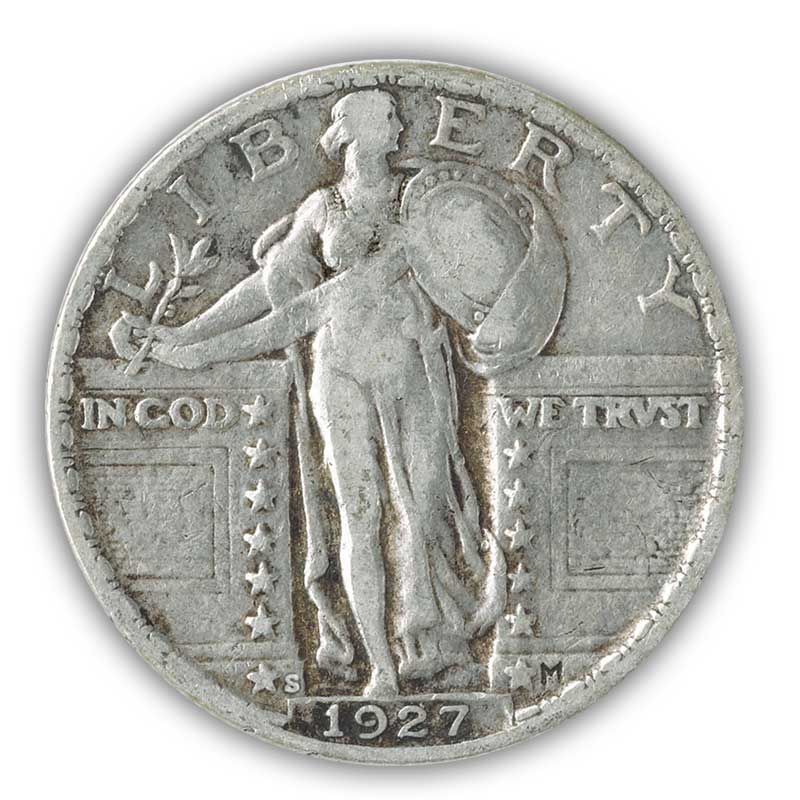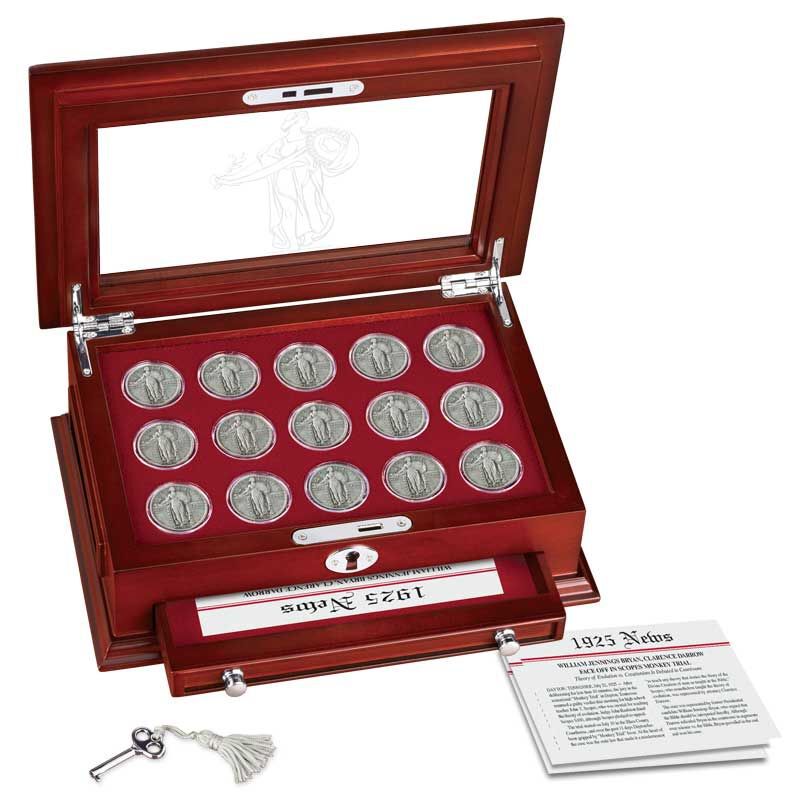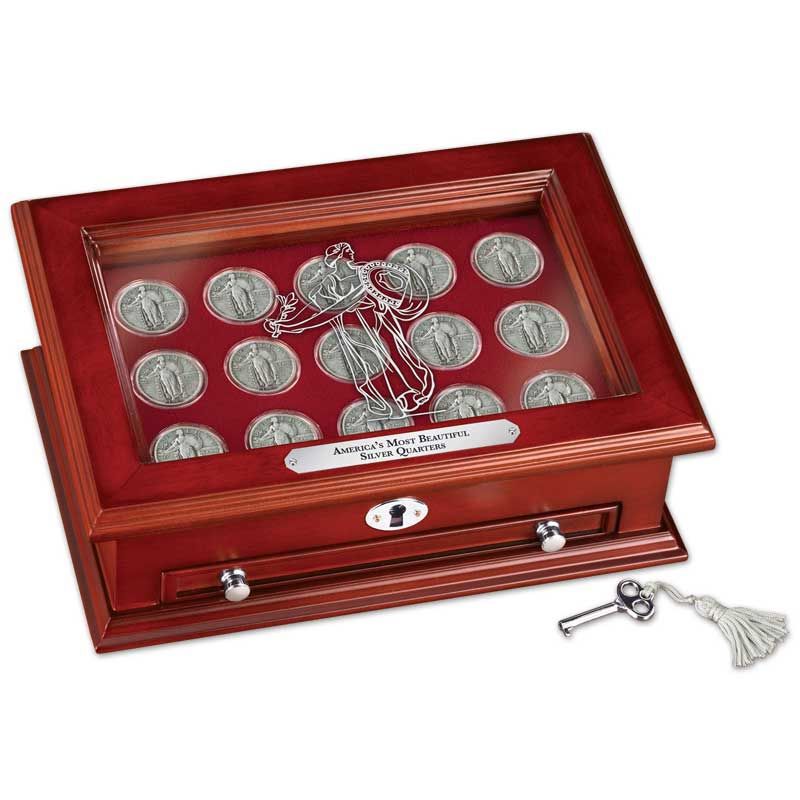 Every Standing Liberty silver quarter from their final years of issue…

One of America's most admired coin designs, the short-lived Standing Liberty silver quarter featured many of the last century's lowest mintage quantities. They have virtually disappeared, but you can own a treasury of every Standing Liberty silver quarter from the final years of issue (1925-1930) and all three issuing mints (Philadelphia, San Francisco, Denver), available exclusively from PCS. Each was struck in 90% pure silver, a level of precious metal not seen in circulating U.S. coins in over 50 years.

Included are:
• The exceptionally low-mintage 1927 coins from the San Francisco and Denver Mints.
• The 1925 coin that was made only in Philadelphia.
• The last-year-of-issue 1930 coins that marked the end of an era in U.S. coinage.
• Free bonus: specially prepared Collector Cards that accompany each coin, recounting a significant historical event from the year it was issued.
Plus a Display Chest, yours at no extra charge.
Show Less
Show More
In stock. Ships in 1-2 weeks.
$44.95
per coin
Initial shipment of 1 coin is $48.95
Featuring famed sculptor Hermon A. MacNeil's powerful patriotic design, which embodies the uniquely American ideals of independence and freedom, America's Most Beautiful Silver Quarters forms a collectible of beauty, meaning and importance. These historic coins are presented in gently circulated condition, protectively encapsulated in crystal-clear holders that allow you to view both sides safely without fear of damage. Please note: not all coins were struck at all mints in each year. The handsome, glass-topped wooden Display Chest (measuring 10" x 4" x 7"), beautifully enhanced with a stunning image of Liberty, will be sent with your third shipment.

This collection allows you the convenience of building it item-by-item with a gradual payment plan. The first shipment will contain one coin and all other shipments will contain two coins; shipments will be made every other month until you own the complete 15-coin collection (8 total shipments in this collection). You may pay for only one coin per month.

Your satisfaction is 100% guaranteed. You may return any shipment within 30 days for replacement, or for a full refund with no further obligation. You may cancel at any time by calling the toll-free number included with each shipment. Either party may cancel this agreement at any time. Price is subject to possible adjustment due to unusual market conditions.