The Complete Set of 2021 American Eagle Silver Dollars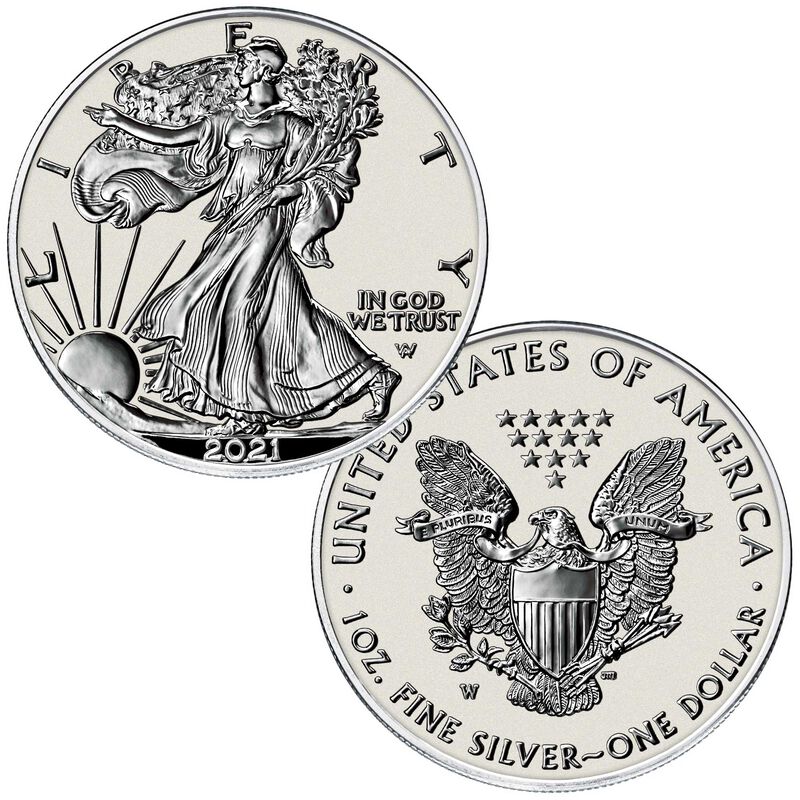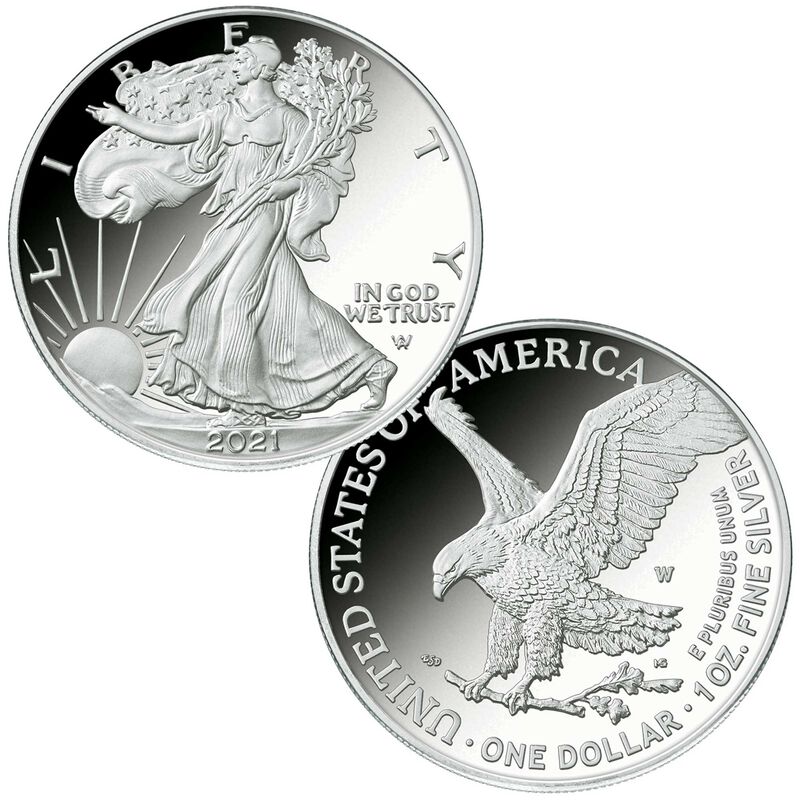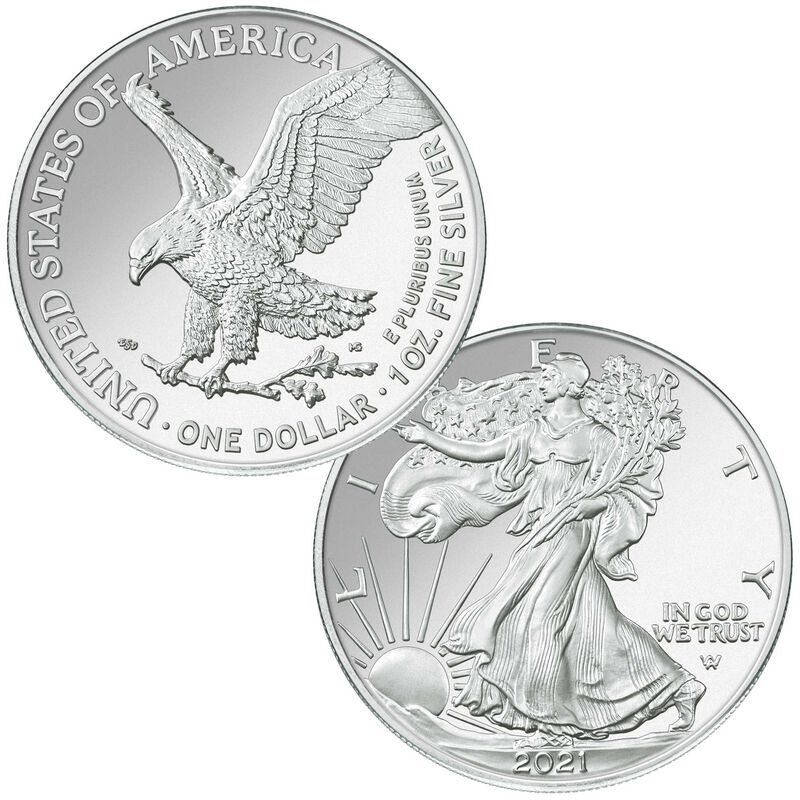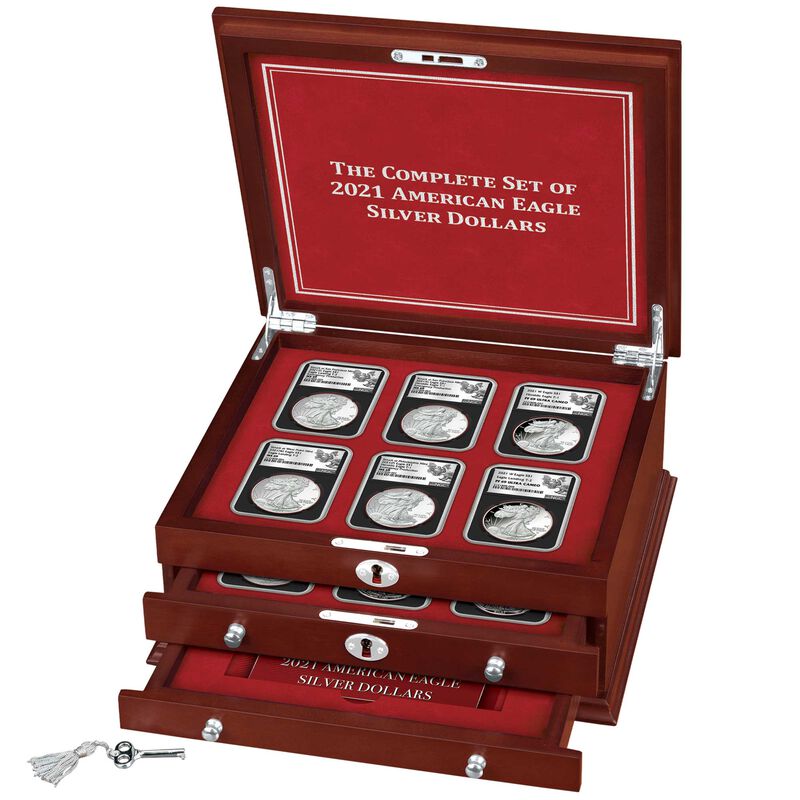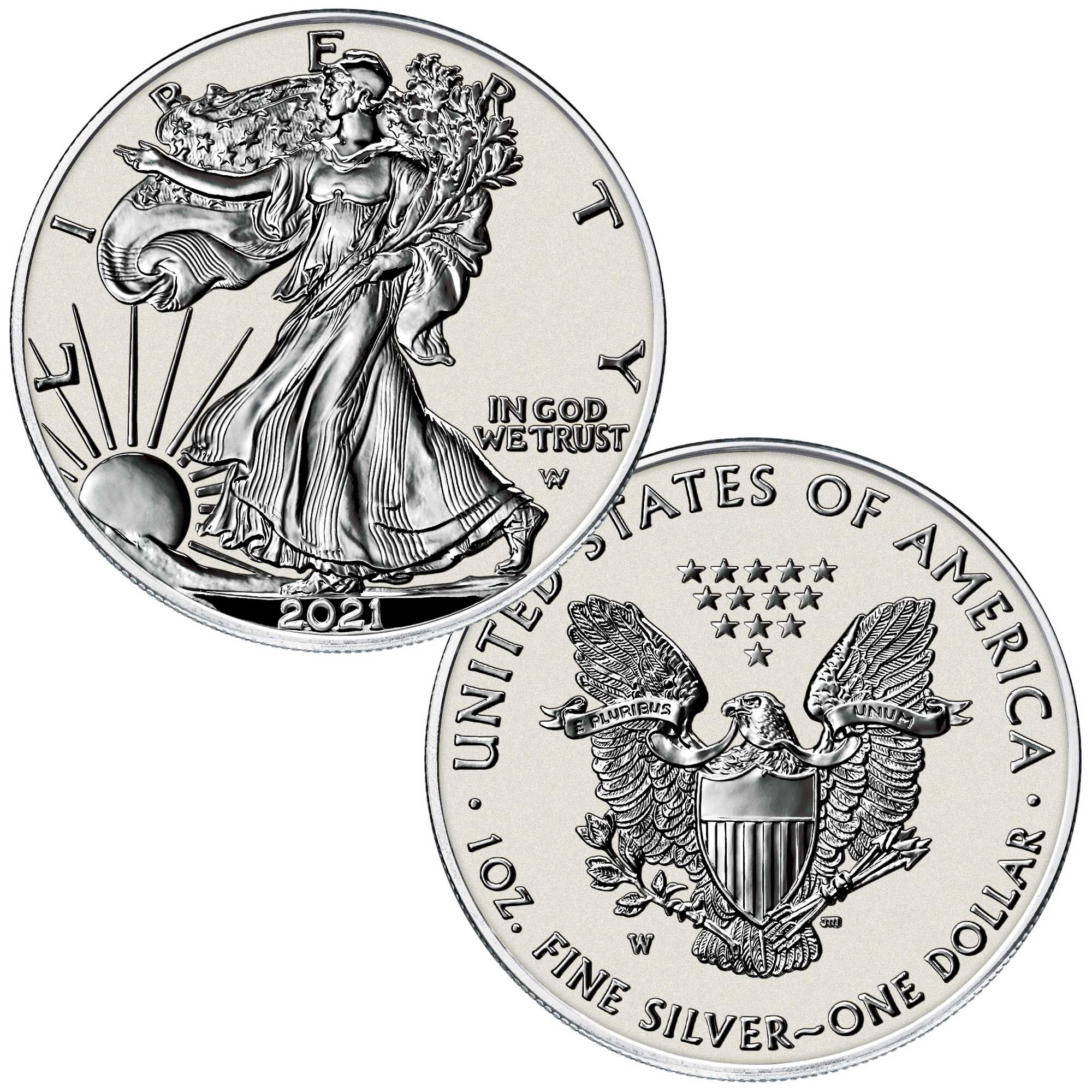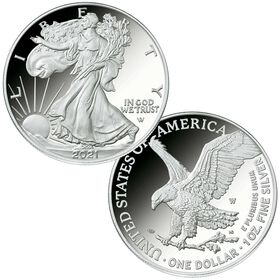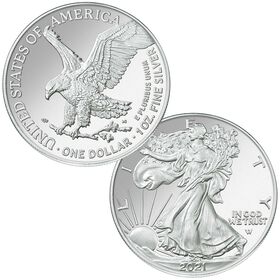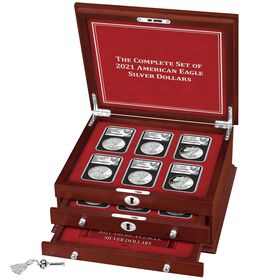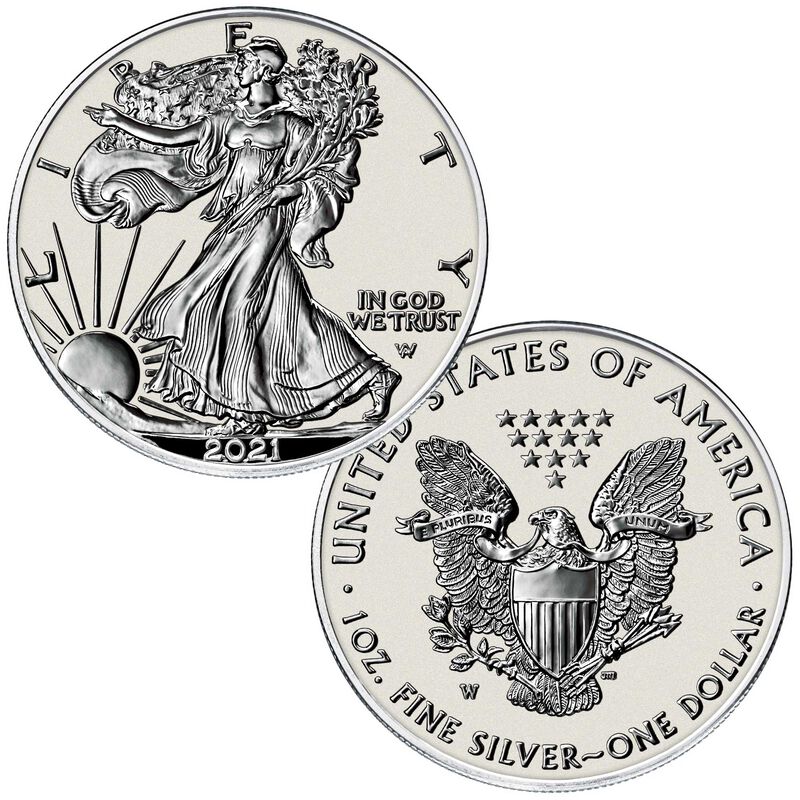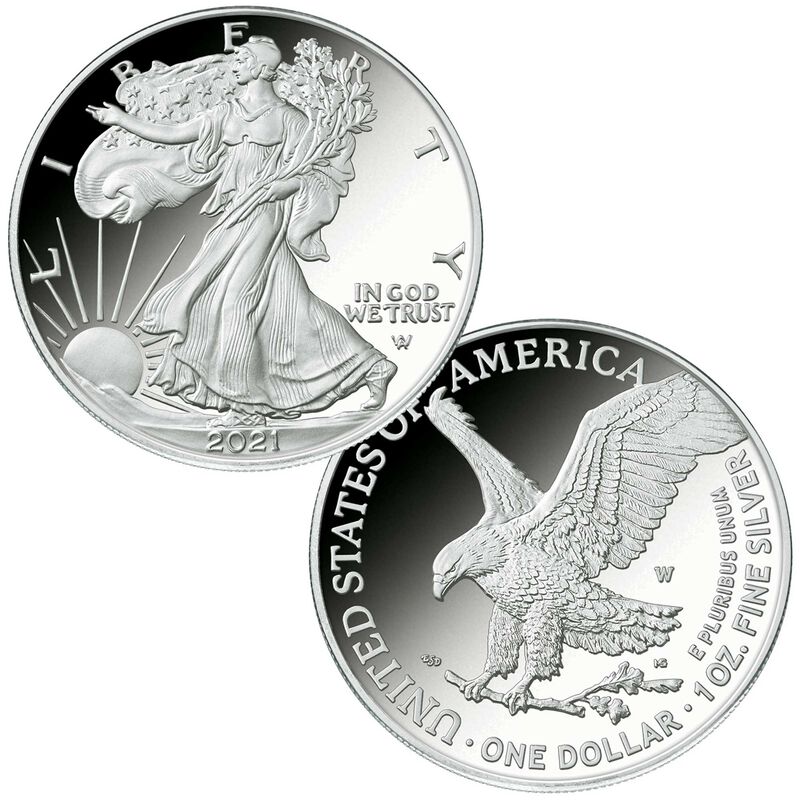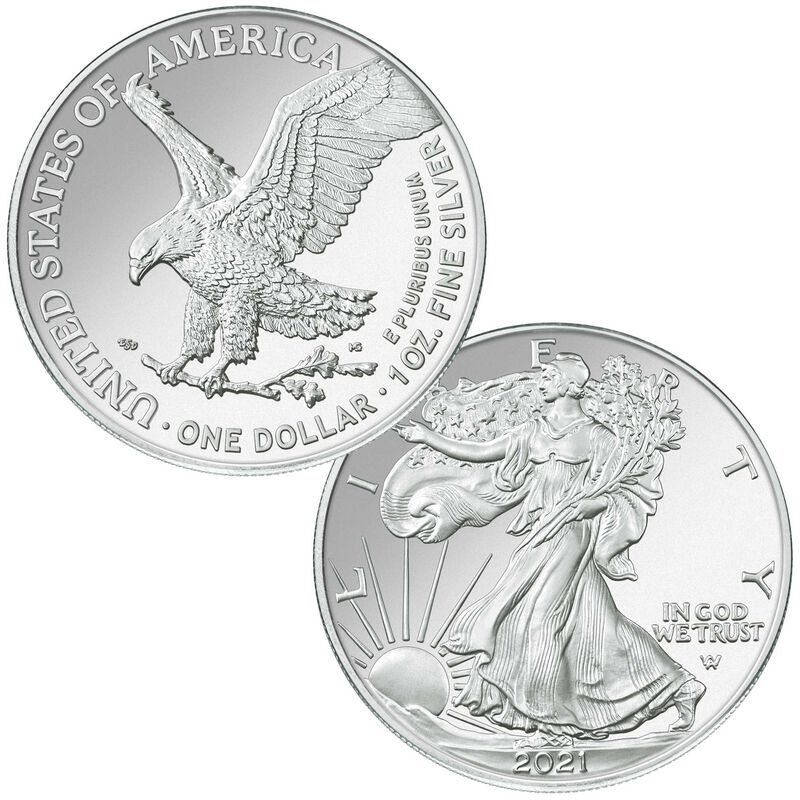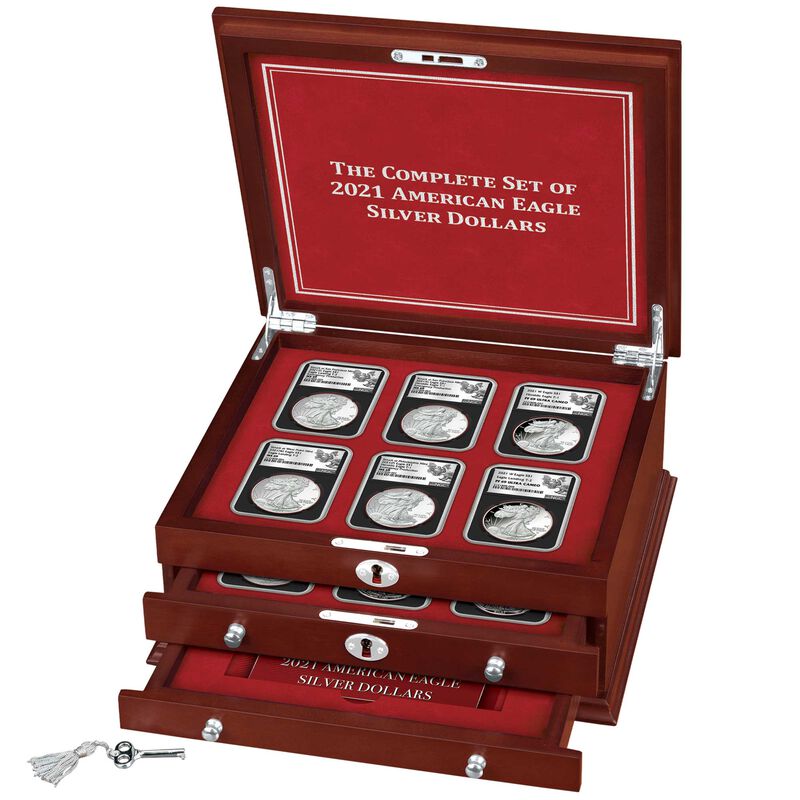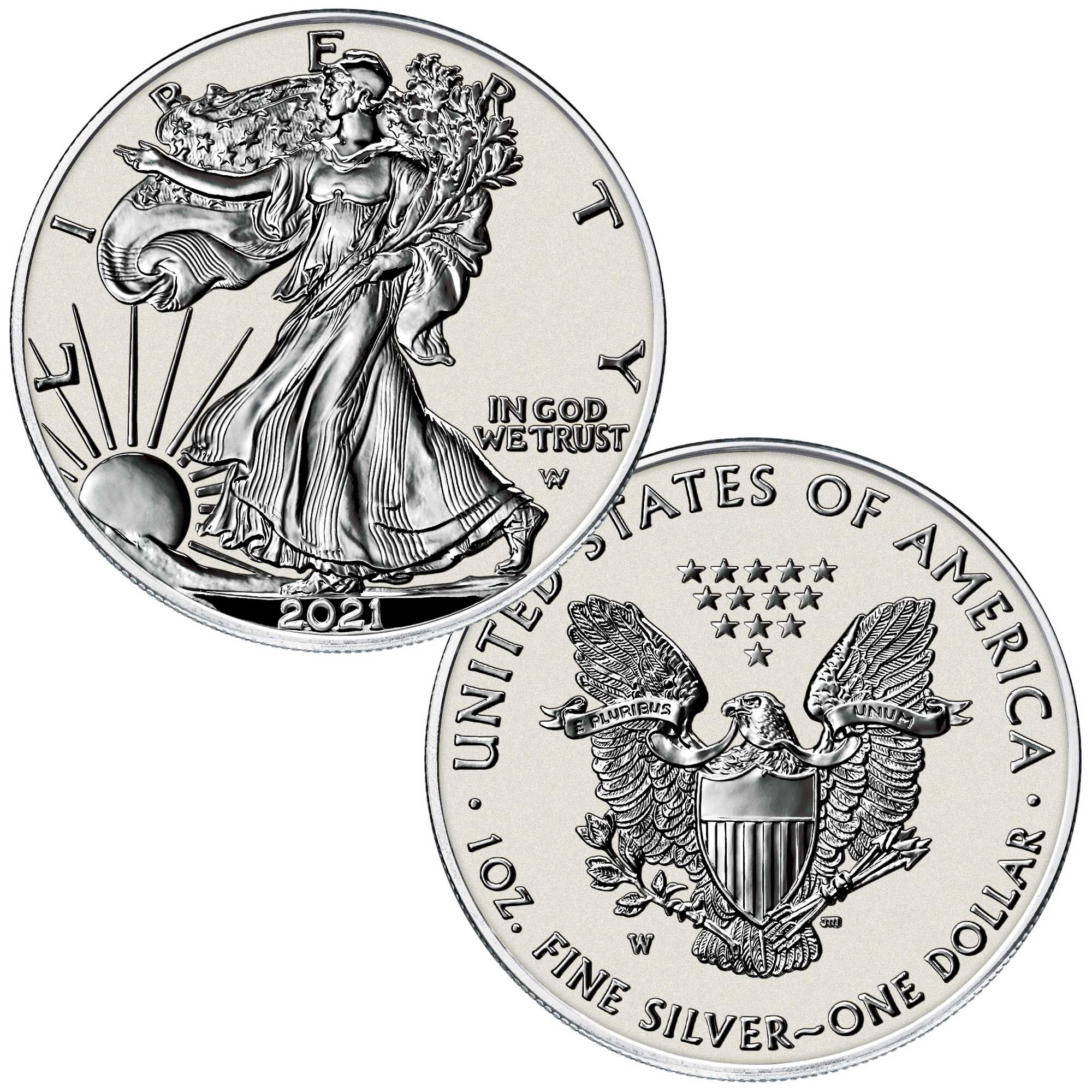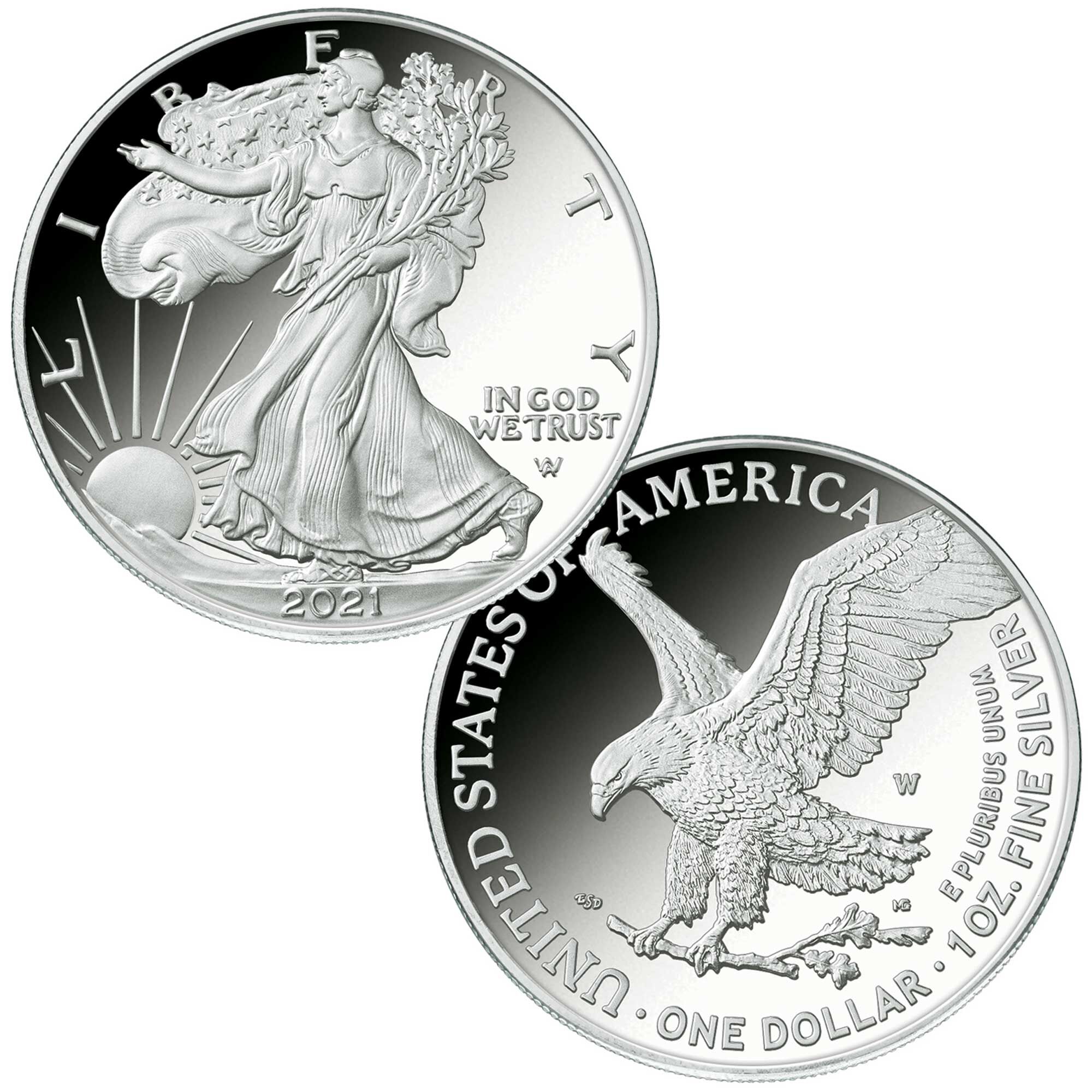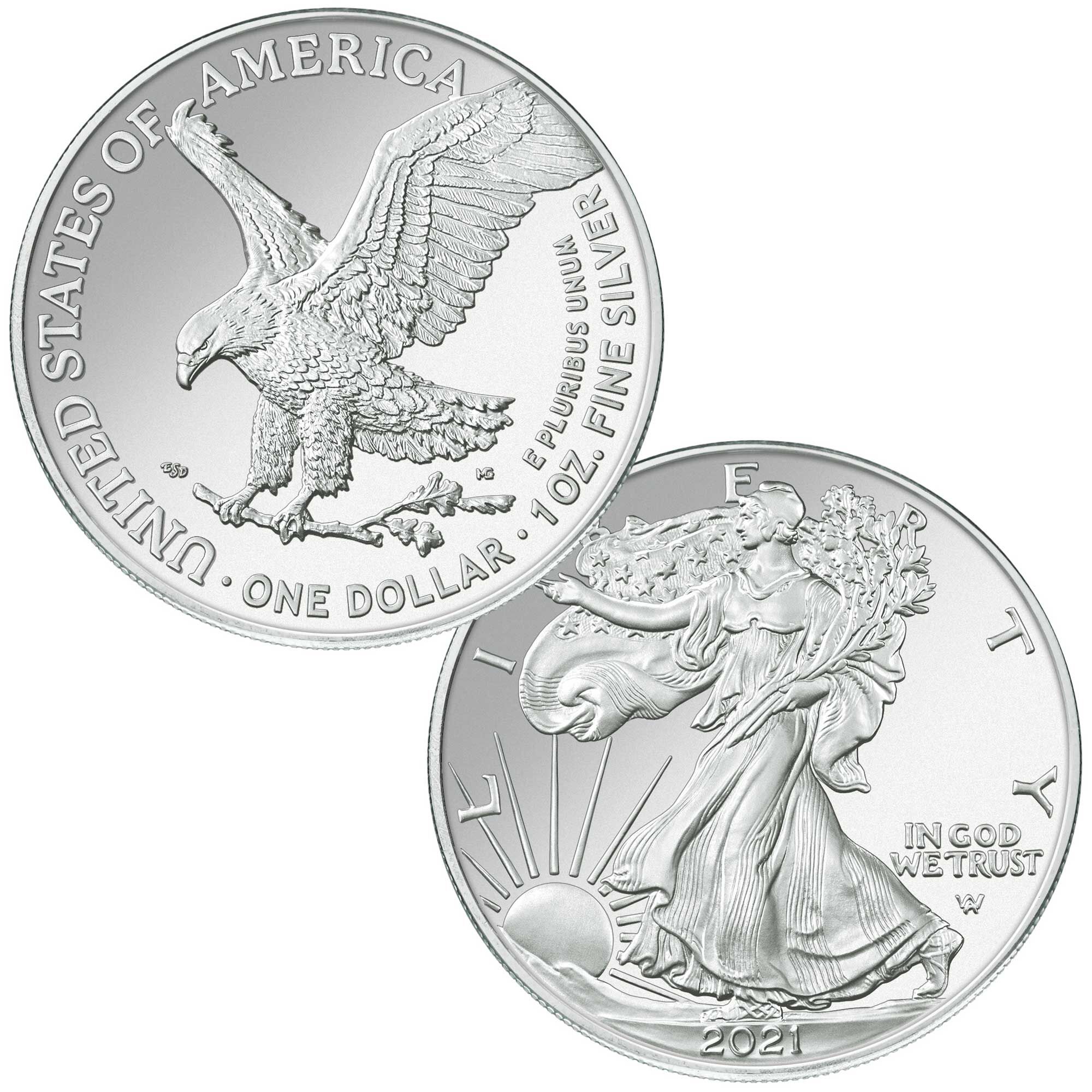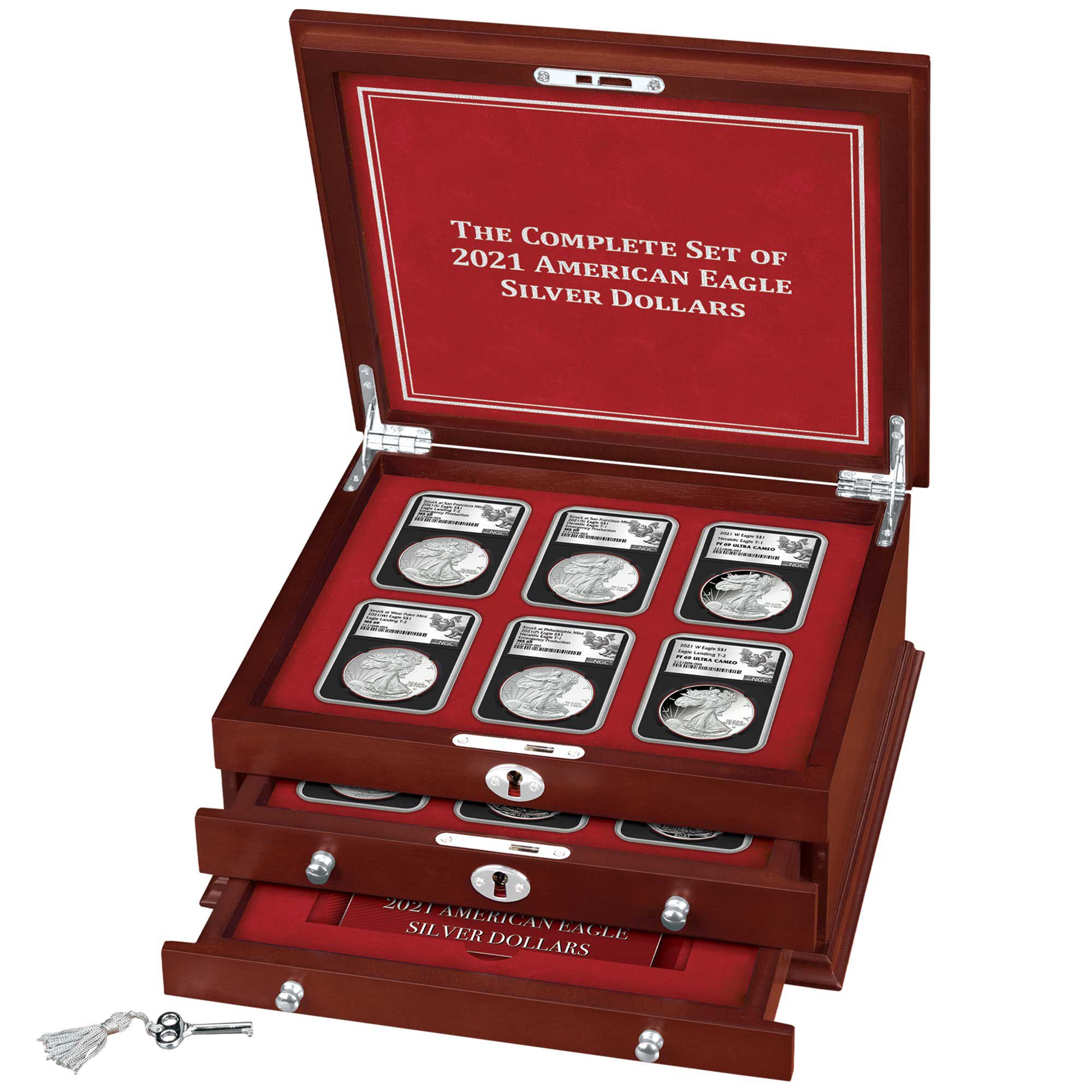 America's purest silver dollars from every mint and in every finish offered in 2021…
• All of the record eleven different high-precision American Eagle Silver Dollars released by the U.S. Mint in 2021, spanning the last original-design and first new-design issues.
• The original- and new-design Reverse Proof coins (from West Point and San Francisco, respectively) and the Burnished issue — struck only with the new design — sold out at the U.S. Mint.
• The five Uncirculated American Eagle Silver Dollars include Emergency-Issue coins struck in both San Francisco and Philadelphia.
• Each is sonically sealed in a crystal-clear case for safe viewing of both sides, certified by NGC with a label specifying the type of coin, its mint of issue and its distinct finish.
• The American Eagle is the world's first silver bullion coin whose weight, silver content (one troy ounce) and silver purity (99.9%) are guaranteed by the U.S. government.
• FREE: A Display Chest and Collector's Guide, included at no extra charge, sent with the third shipment.
• Guarantee of Satisfaction: Free returns and you may cancel at any time.
Show Less
Show More
In stock. Ships in 1-2 weeks.
$310
per coin
One coin per shipment, each payable in 3 monthly installments of $106 (includes shipping)
Strictly limited to only 500 complete sets, available exclusively from PCS Stamps & Coins, The Complete Set of 2021 American Eagle Silver Dollars forms a collectible of beauty, meaning and importance. This collection allows you the convenience of building it item-by-item with a gradual payment and shipment plan: Coins will be shipped at the rate of one every three months (11 total shipments in this collection). You may pay for each coin in three monthly installments.
The hand-numbered wooden Display Chest (measuring approximately 11" x 10¼" x 4¾") and Collector's Guide — which provides fascinating details about the history of the Silver Eagle, the original and new designs, and the 11 unique coins minted in 2021 — will be sent with the third shipment.
Your satisfaction is 100% guaranteed. You may return any shipment within 30 days for replacement, or for a full refund with no further obligation. You may cancel at any time by calling the toll-free number included with each shipment, or by accessing My Account online. Either party may cancel this agreement at any time. Price is subject to possible adjustment due to unusual market conditions.
Product references featured in this announcement are based on information available as of December 2021.