The First New-Design Congratulations Set Proof American Eagle Silver Dollar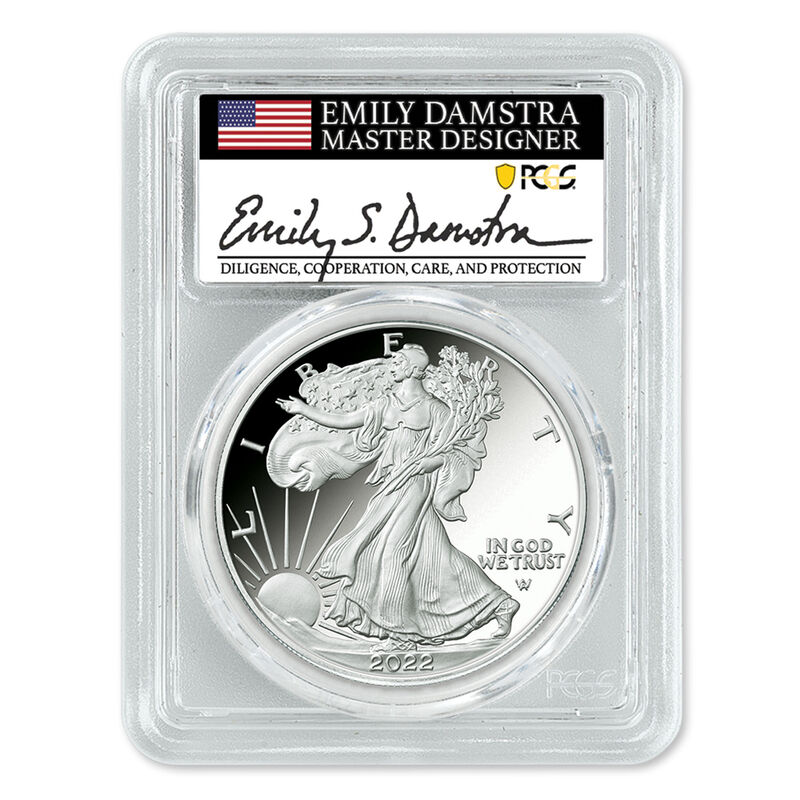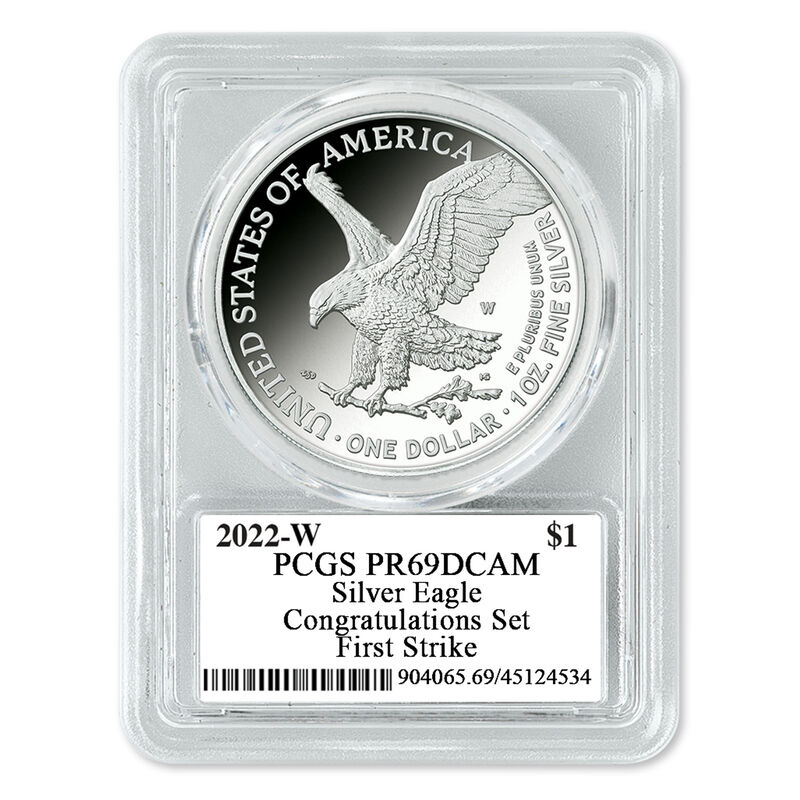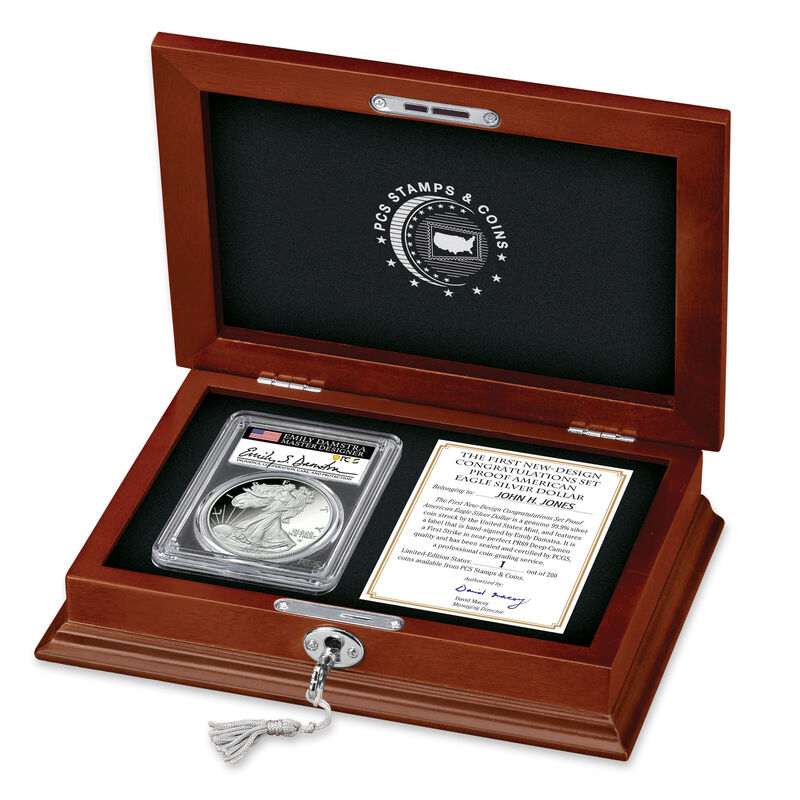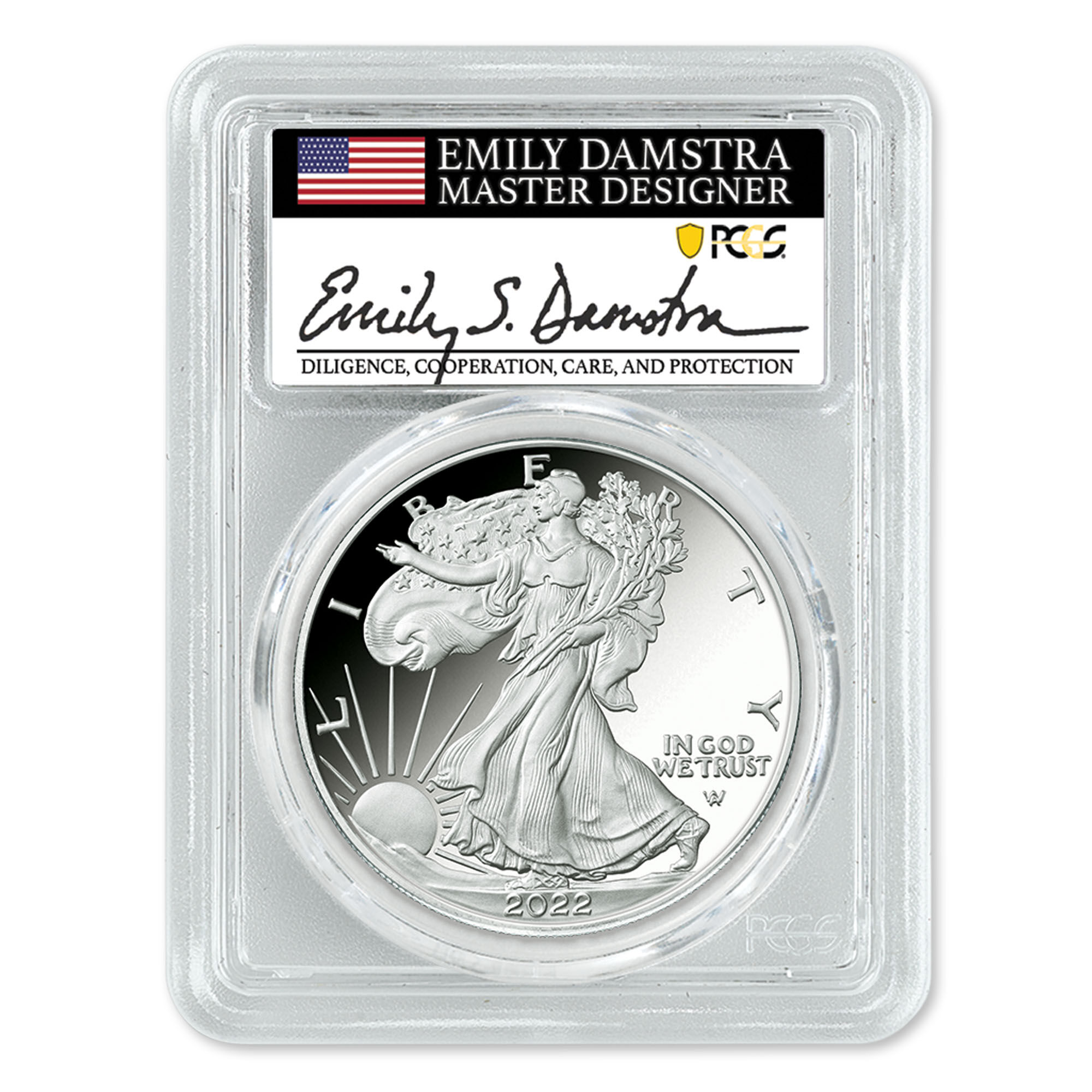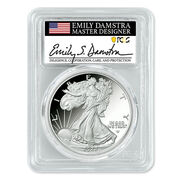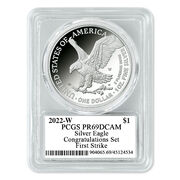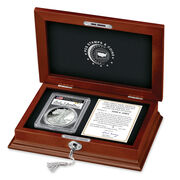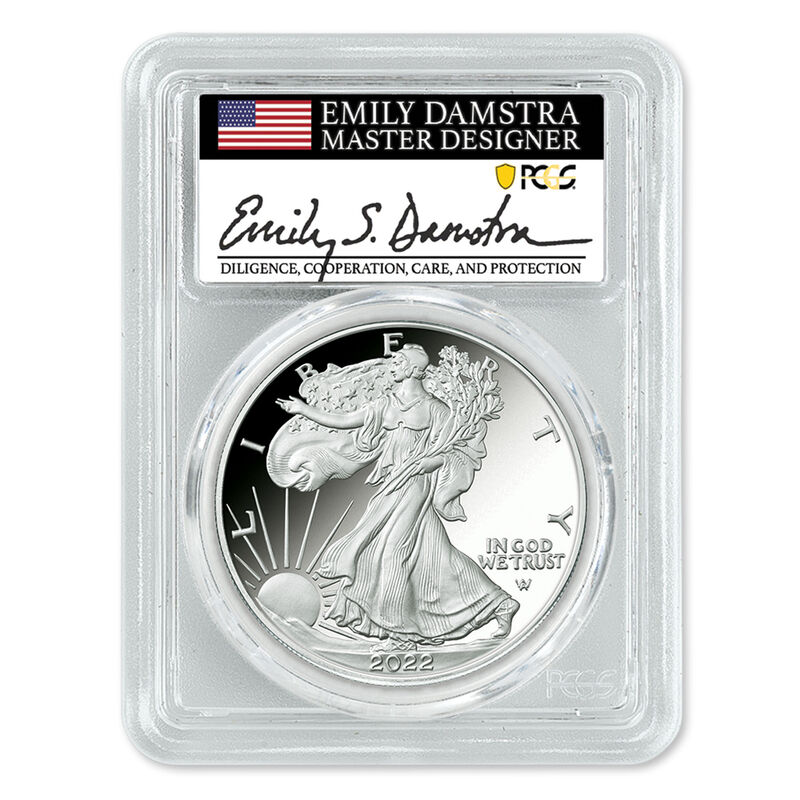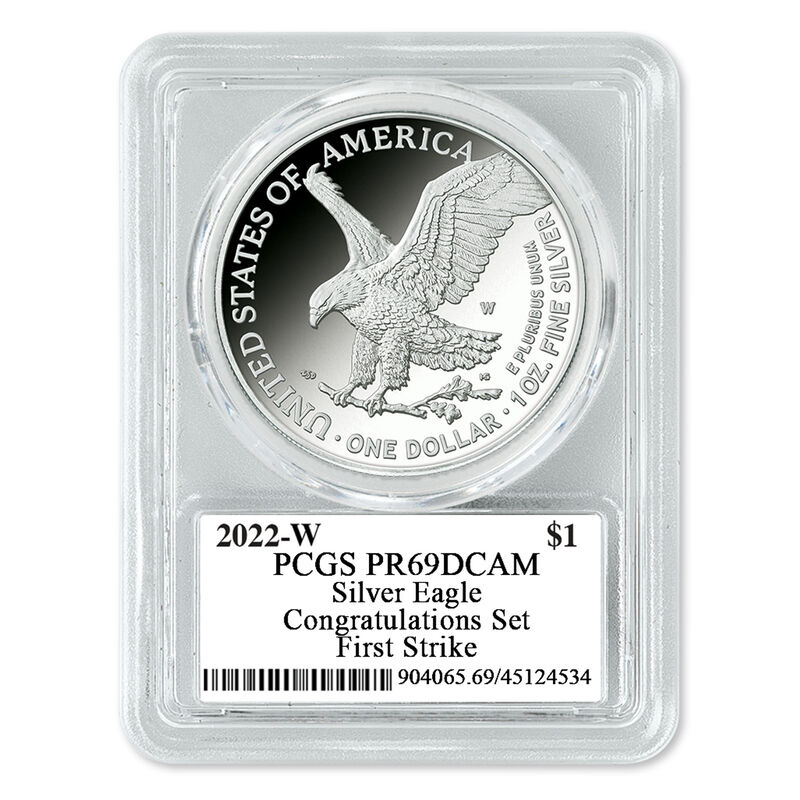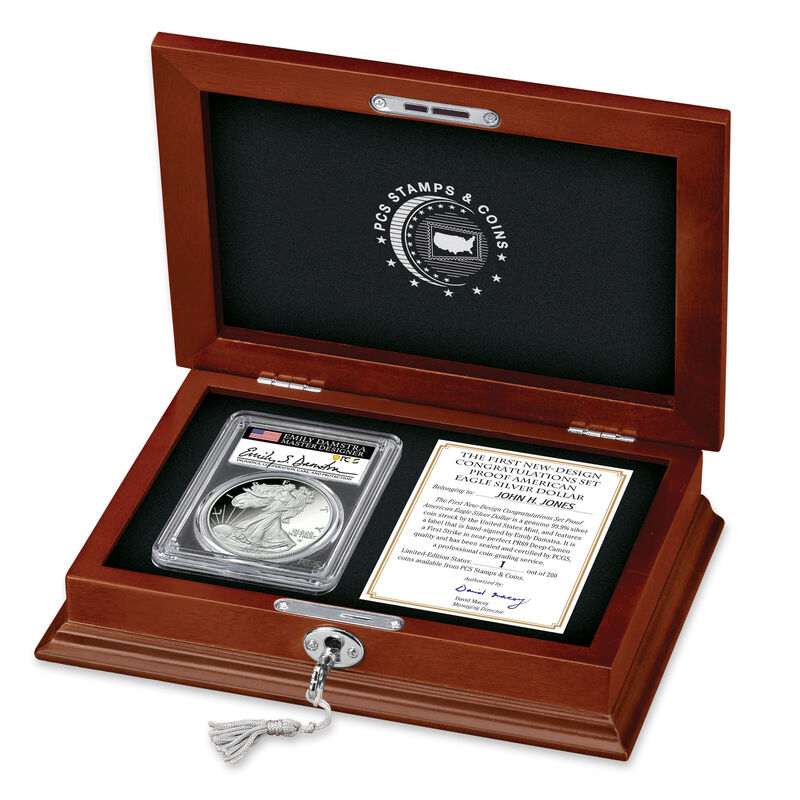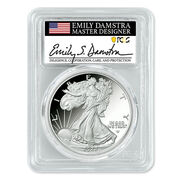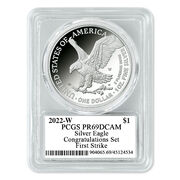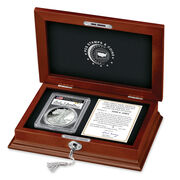 The First New-Design Congratulations Set Proof American Eagle Silver Dollar
Featuring a label hand-signed by designer Emily Damstra…
• The first new-design proof American Eagle Silver Dollar from the U.S. Mint's 2022 Congratulations Set — only 200 were originally available from PCS, and even fewer still remain!
• The coin is struck in 99.9% silver and contains one full troy ounce of silver.
• Graded by PCGS — one of the most respected names in the numismatic industry — as a prized "First Strike" in near-perfect PR69 Deep Cameo quality.
• "Deep Cameo" is an accolade typically afforded only to the finest coins produced with new dies and that exhibit pristine frosted finishes and superb eye appeal.
• "First Strike" verifies that it was issued within the first 30 days of the U.S. Mint's release of the Congratulations Set.
• The label is personally signed by Emily Damstra, whose new flying eagle marks the first major design change in the coin's history.
• Protected in an official PCGS holder with a label attesting to its exclusive status.
• Accompanied by a deluxe wooden Display Chest.
• Comes with a personalized, hand-numbered Certificate of Authenticity and fascinating narrative about Damstra, the PCGS certification and the history and design of the coin.
• Guarantee of Satisfaction: Free returns for replacement or full refund.
Show Less
Show More
$399
Payable in 3 monthly installments of $133
This product allows the convenience of a gradual payment plan. It is payable in three equal, monthly, interest-free installments.
Your satisfaction is 100% guaranteed. You may return the product at our expense within 30 days for replacement or for a full refund. Orders are subject to acceptance.
Product features referenced in this announcement are based on information available as of November 2022.