Colonial Silver Coin From the Cerro Rico Hoard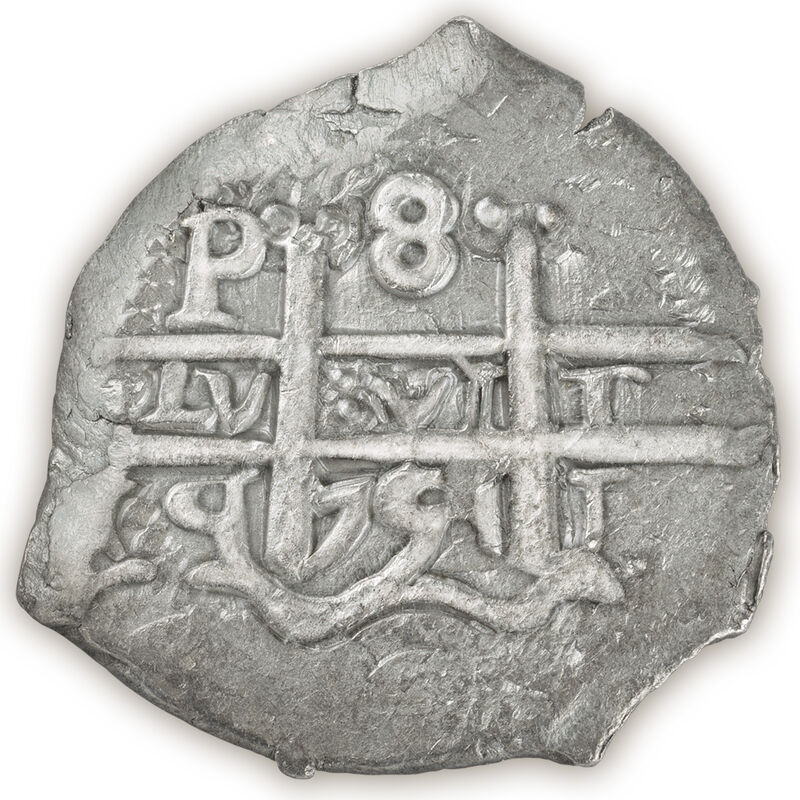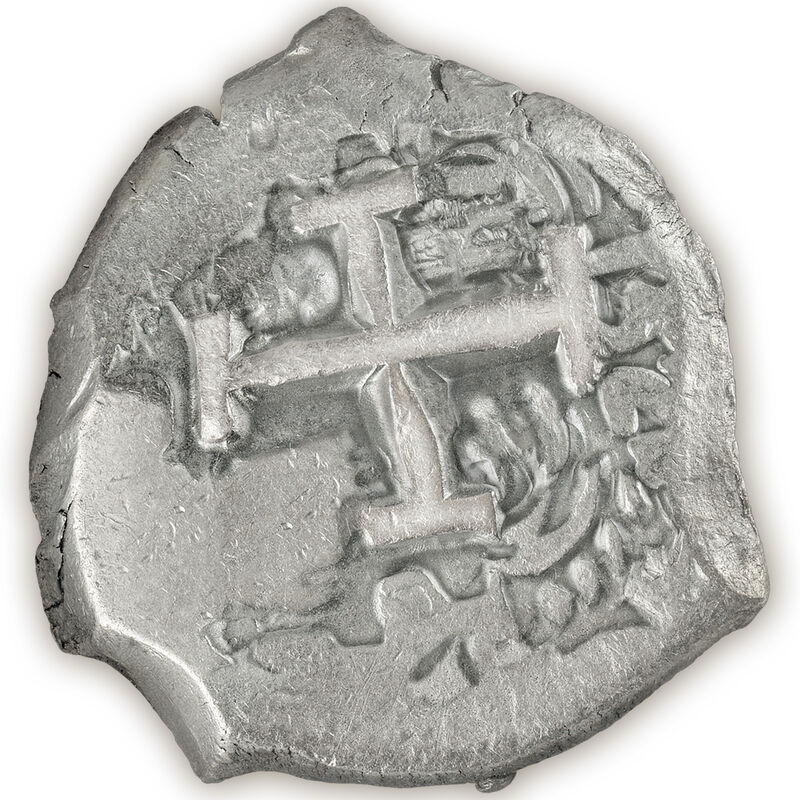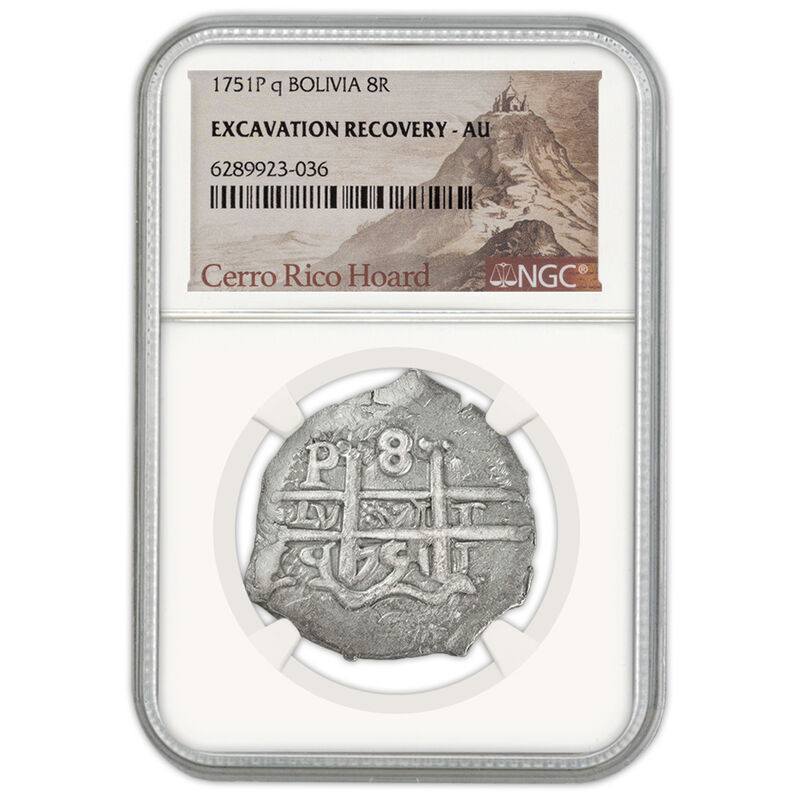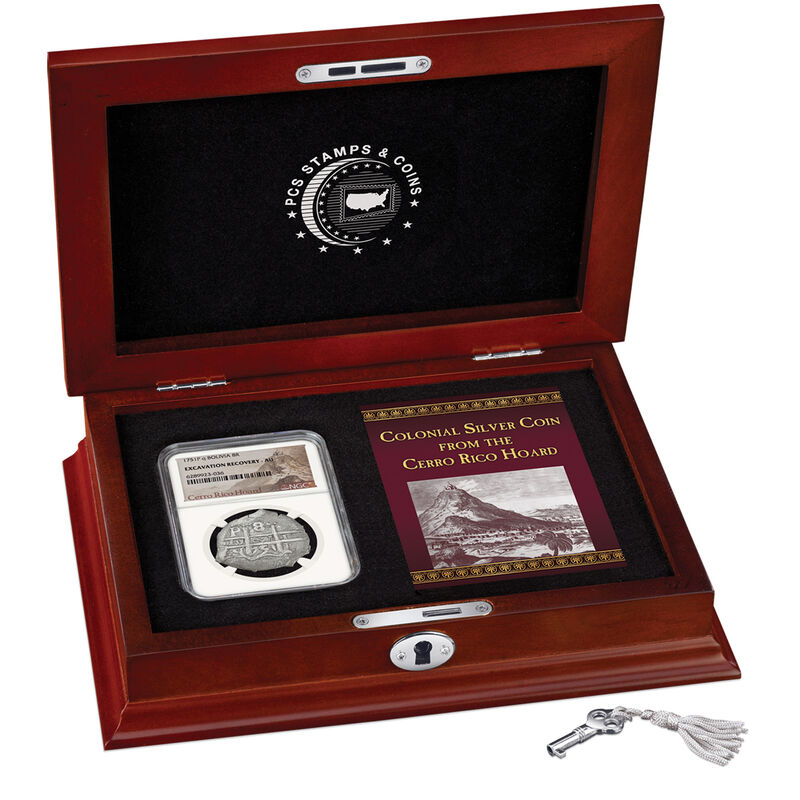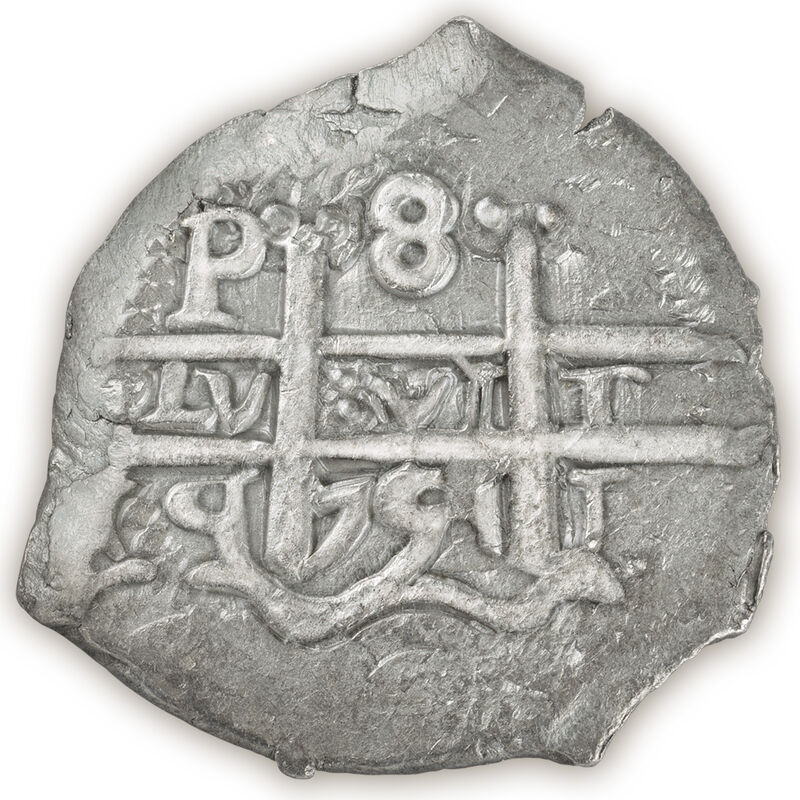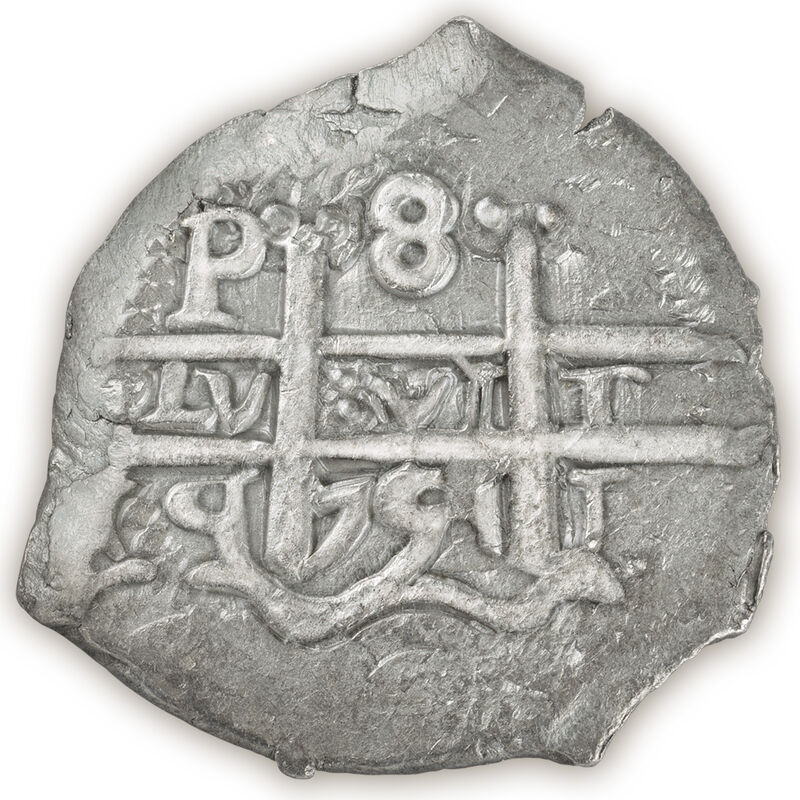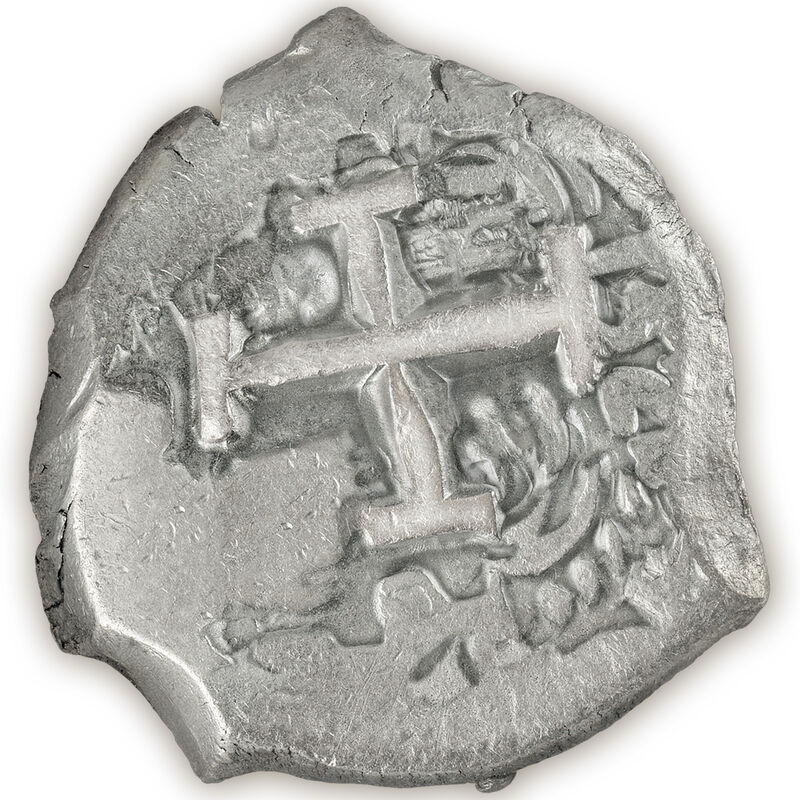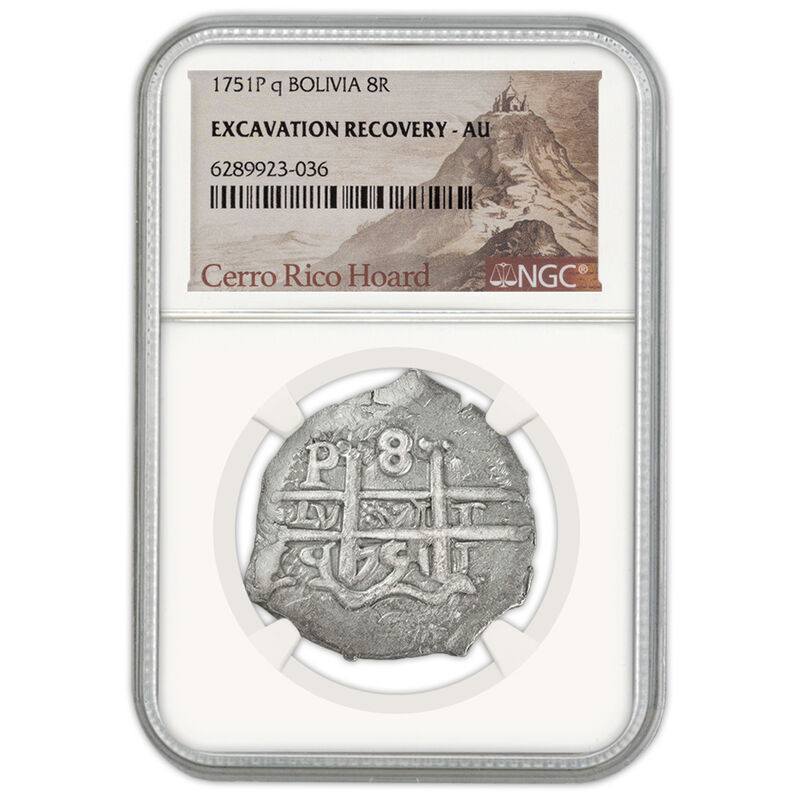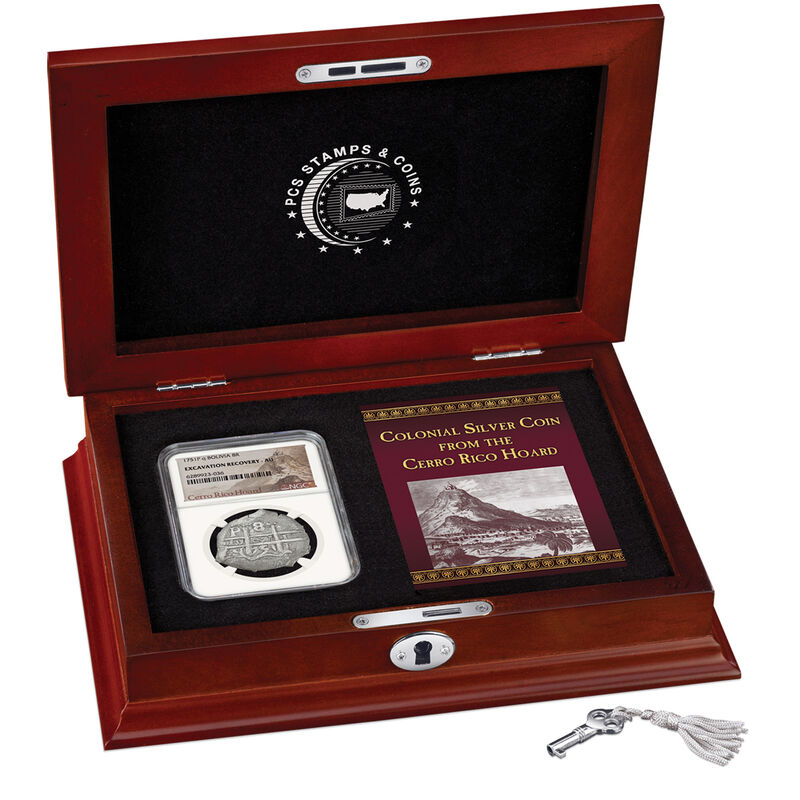 One of the first silver pieces minted in the Americas, hidden away for decades…
• An 8-reales Spanish silver dollar (also known as a "piece of eight"), the largest silver coin in the New World in the 1700's, struck by hand on a large 91.7% silver "cob."
• Certified as genuine by NGC, one of the most trusted names in the numismatic industry, and as "Excavation Recovery" in About Uncirculated condition.
• "Excavation Recovery" verifies that it was originally part of the Cerro Rico Hoard, likely lost in transit around 1752, which remained undiscovered for more than 250 years.
• While each coin has a unique shape, the front depicts the Pillars of Hercules, which represent the Straits of Gibraltar, the mythological gateway to the New World.
• The back includes the Cross of Jerusalem — which depicts the castle of Castile and the lion of Leon — and the Spanish royal coat of arms.
• The "P" mint mark indicates that the coin was struck at the Potosí Mint in 1751 and 1752 with silver from the fabulous Cerro Rico discovery.
• The sonically sealed holder allows for the safe examination of every historic detail on both sides without fear of damage from dust, dirt and fingerprints.
• Accompanied by a luxurious wooden Display Chest (measuring 5⅜" x 4⅜" x 1½").
• Comes with a Collector's Guide recounting the story of the Cerro Rico silver lode, the Spanish 8-reales silver "cob" coin, the mysterious lost hoard and the NGC certification.
• Guarantee of Satisfaction: Free returns for replacement or full refund.
Show Less
Show More
In stock. Ships in 2-4 weeks.
$1,789
Payable in 3 monthly installments of $599 (includes shipping)
This product allows the convenience of a gradual payment plan. It is payable in three equal, monthly, interest-free installments.
Please note: The design and shape of the coin that you receive may vary from the images shown.
Your satisfaction is 100% guaranteed. You may return the product at our expense within 30 days for replacement or for a full refund. Orders are subject to acceptance.