Mercury Silver Dime & $1 Silver Certificate -- Introductory Discount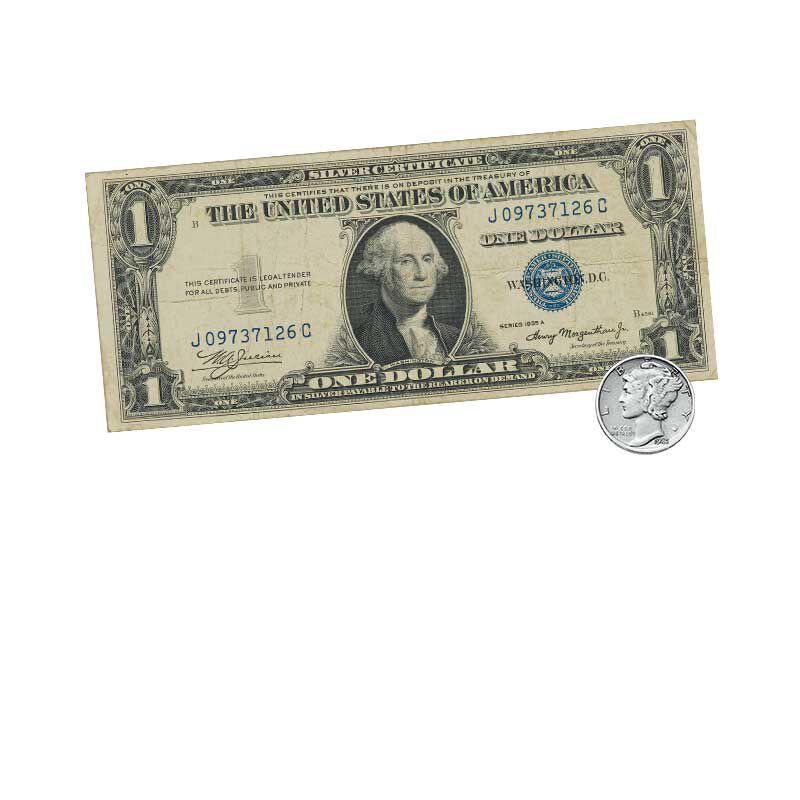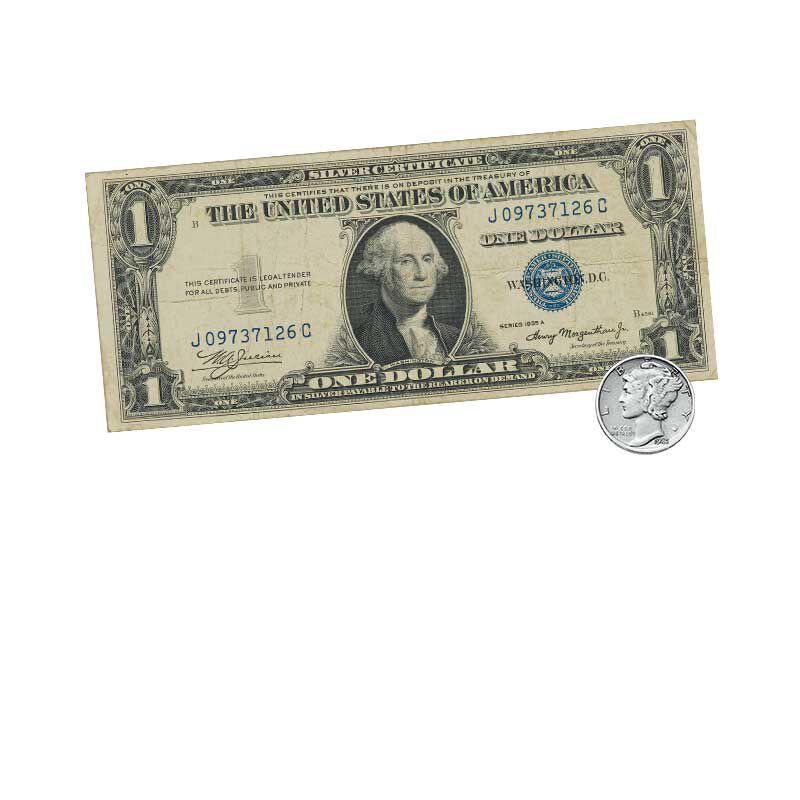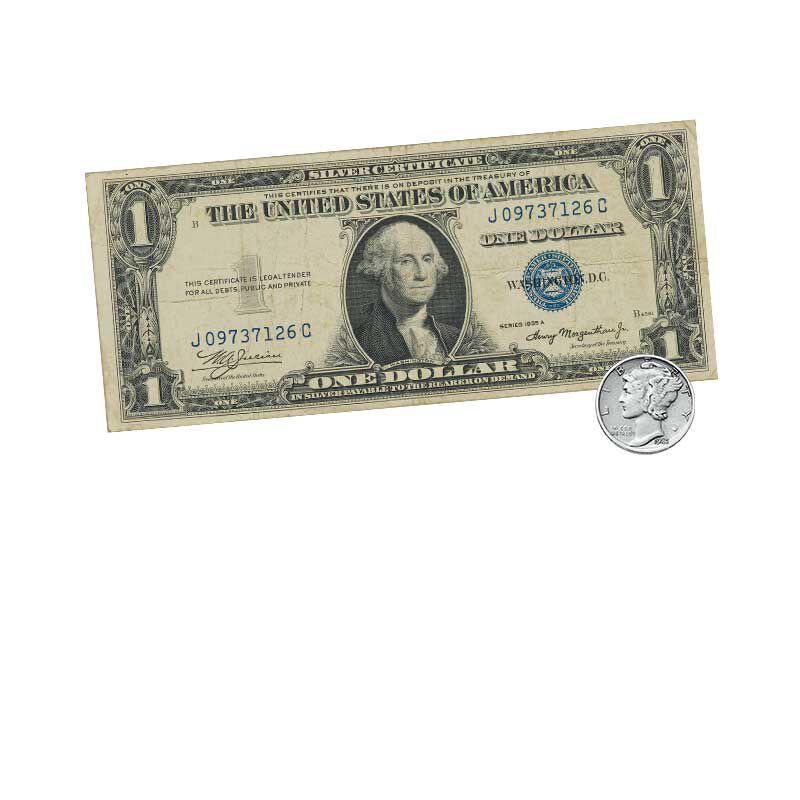 OVER 70% OFF REGULAR PRICE!

Here's your chance to acquire two striking, timeless masterpieces of American history — a Silver Mercury Dime and a $1 Silver Certificate — for less than one-third the retail price!

• More than 75 years old
• Stunning, iconic designs
• Drivers of America's commerce and economy nearly a century ago
• Countless millions melted down or redeemed for their silver value, or hoarded for their historical significance
• Over 70% savings!!!

Order today to receive these two American treasures, plus a FREE GIFT, for only $14.95.

With your purchase, you will be enrolled in the Classic U.S. Currency collection granting you the opportunity — but not the obligation — to purchase other classic U.S. coins and currency — every coin or bill more than 50 years old — about every other month from one of America's most trusted names in coin collecting, PCS Stamps & Coins. As you build a meaningful collection of the most significant coins and currency in U.S. history, you'll also receive a FREE deluxe wooden Display Chest to house and protect your collection.

Your historic $1 Silver Certificate and Silver Mercury Dime will be presented in circulated condition in protective archival cases.

Your satisfaction is completely guaranteed. You have no obligation to purchase anything else and may cancel at any time.
Show Less
Show More
In stock. Ships in 2-4 weeks.
$14.95
First shipment is only $14.95 plus FREE SHIPPING.