The 2017 "Mystery Mint" American Eagle Silver Dollars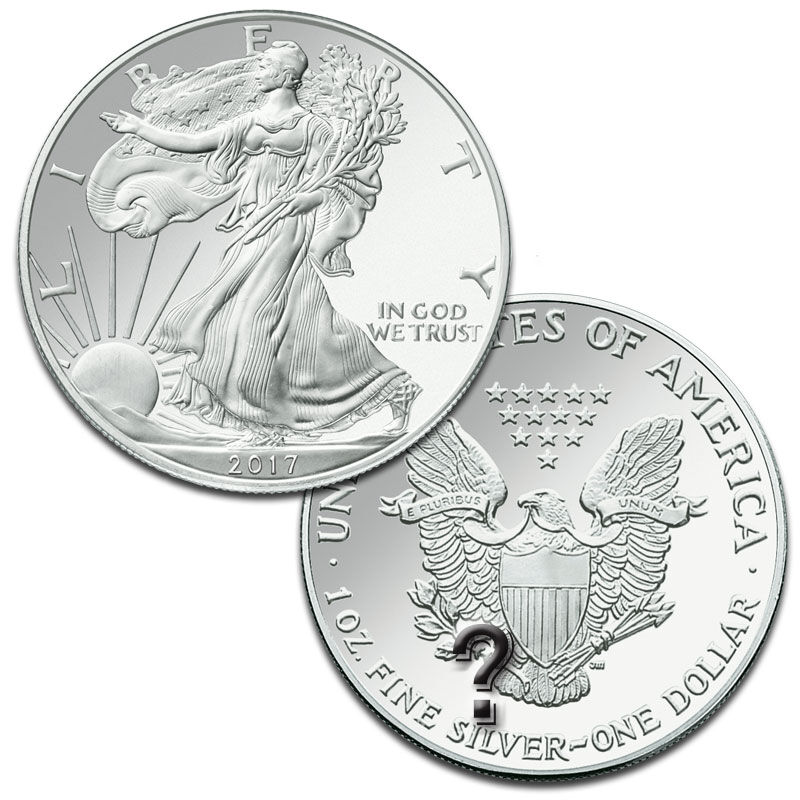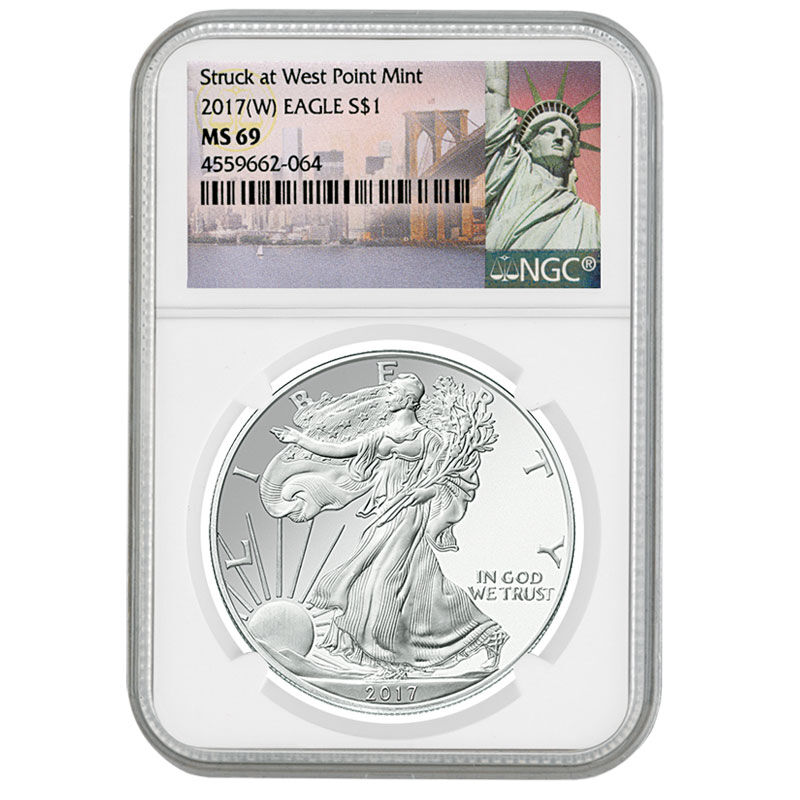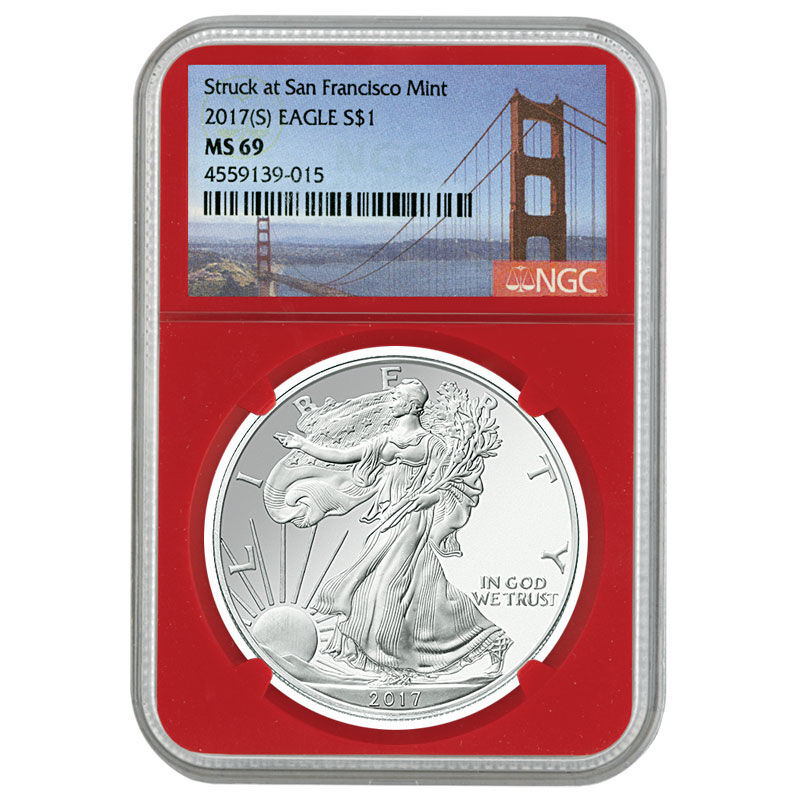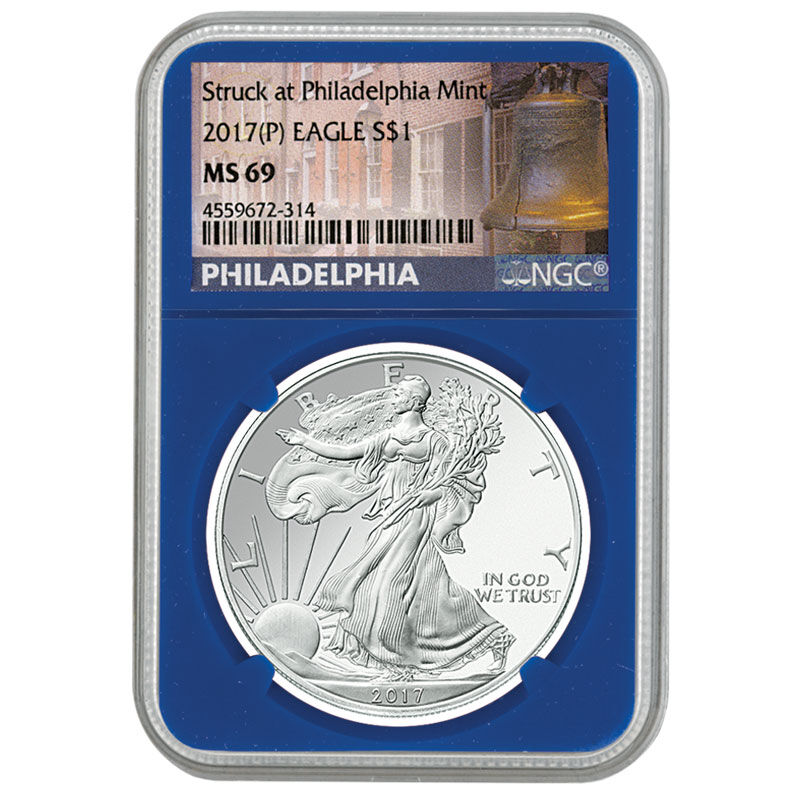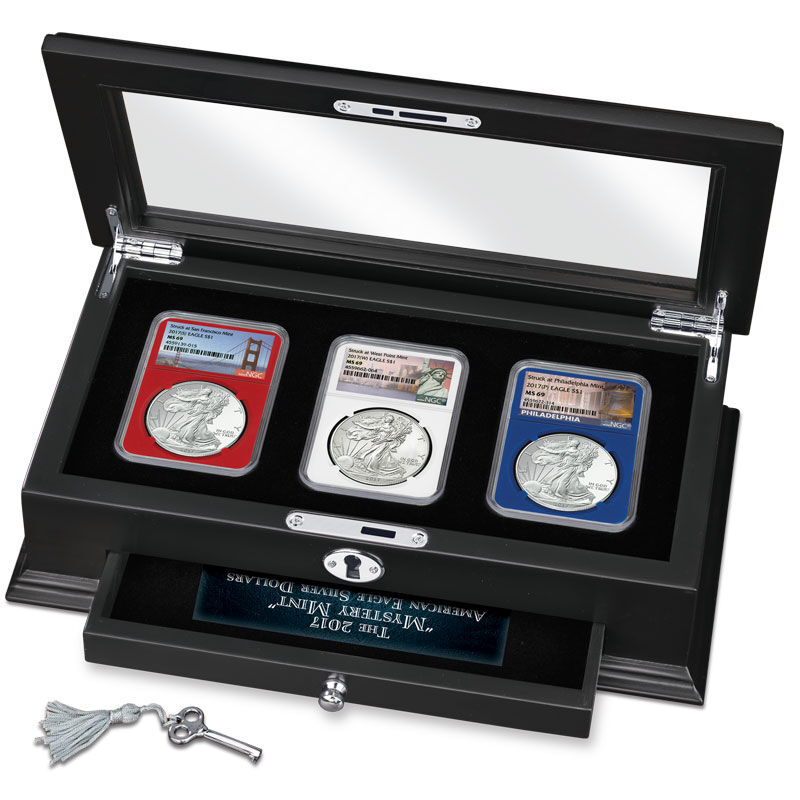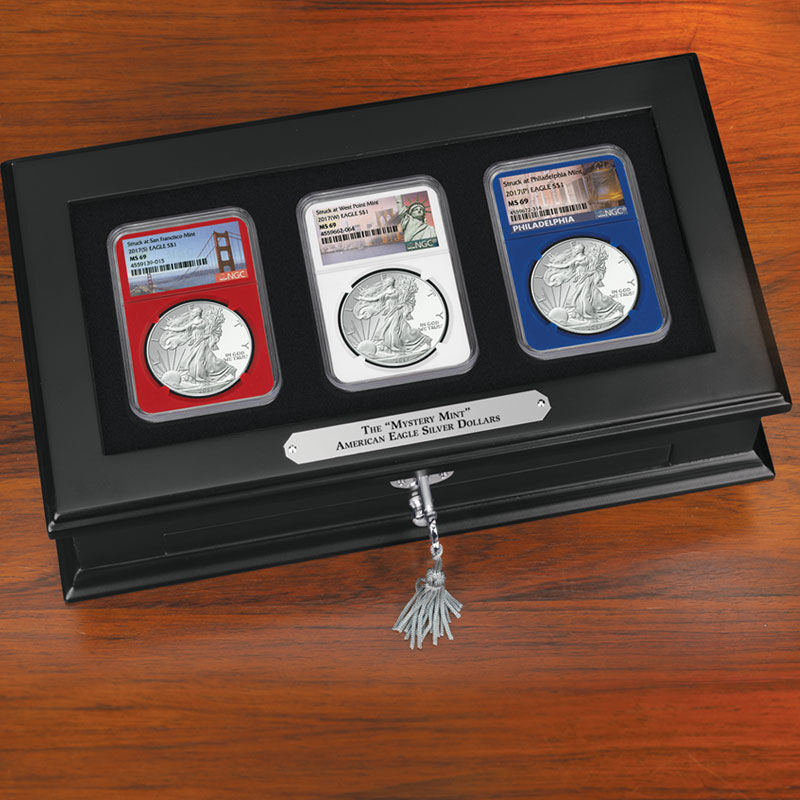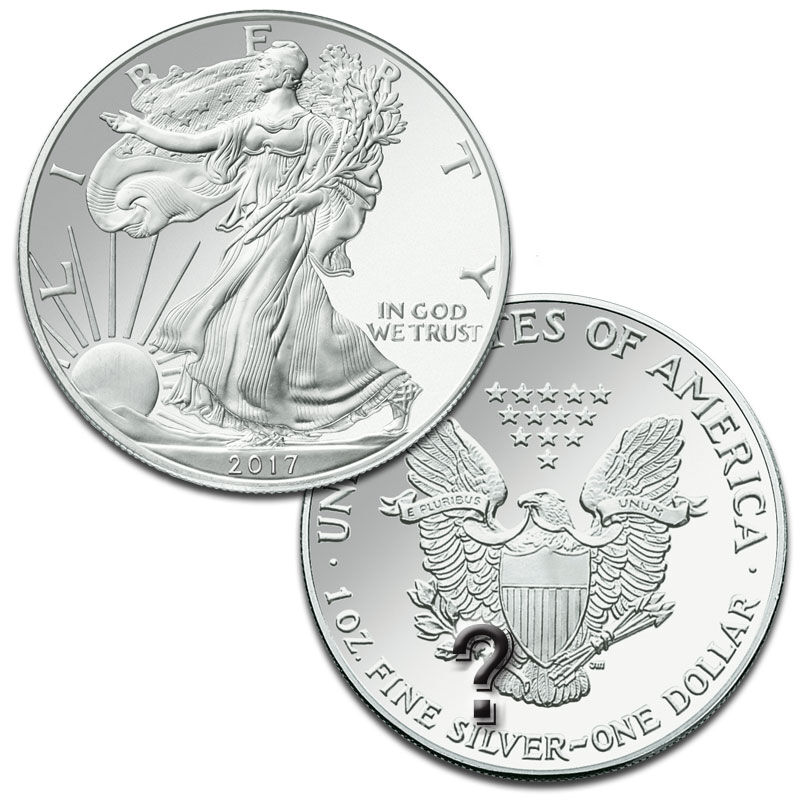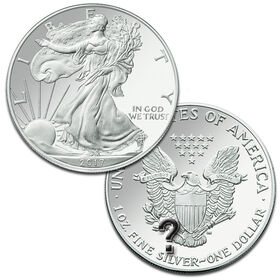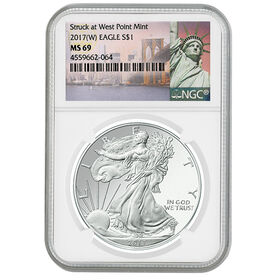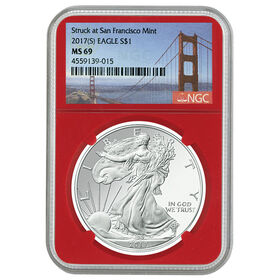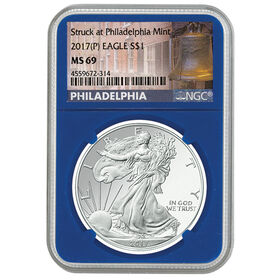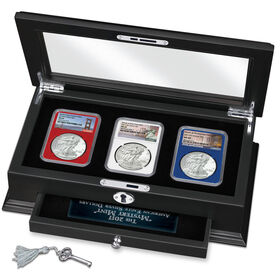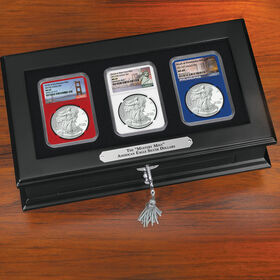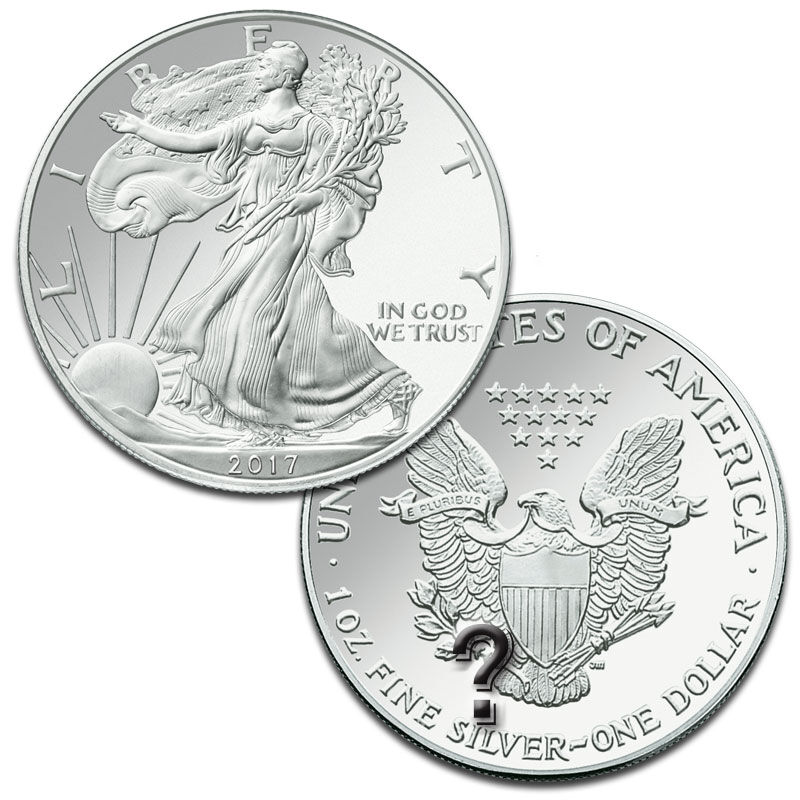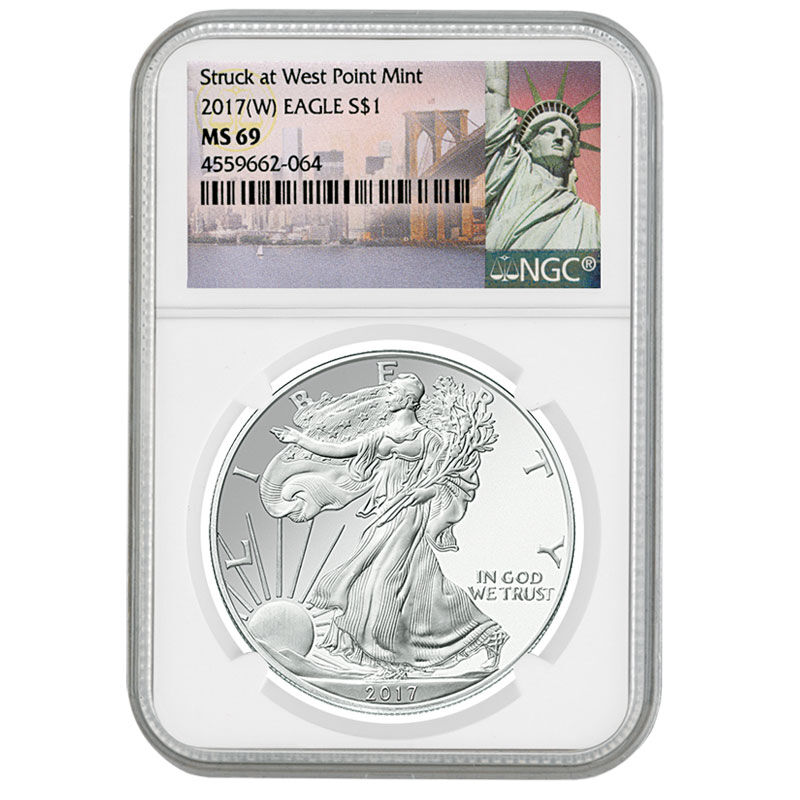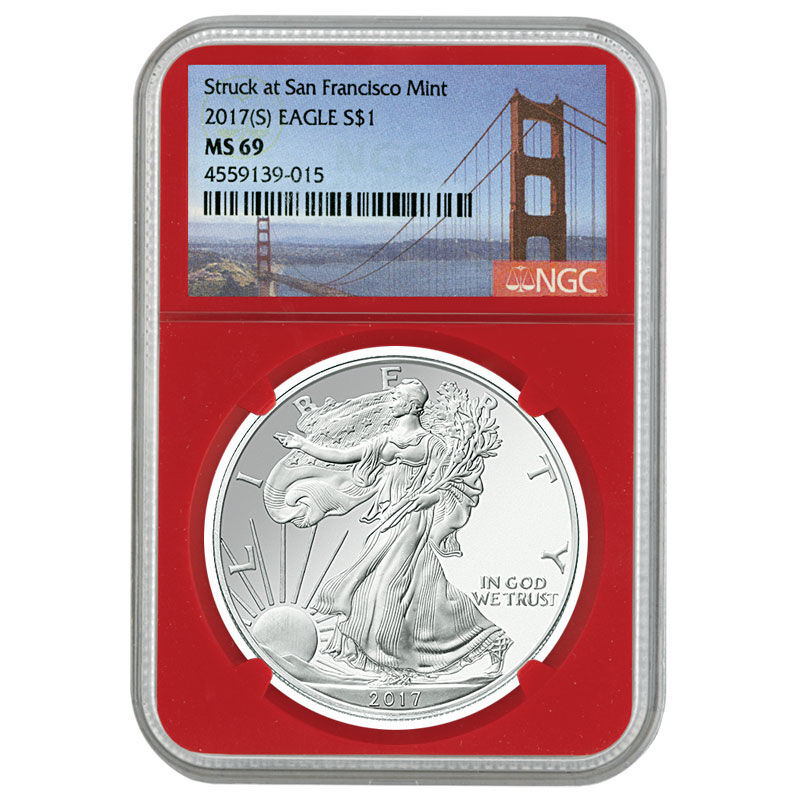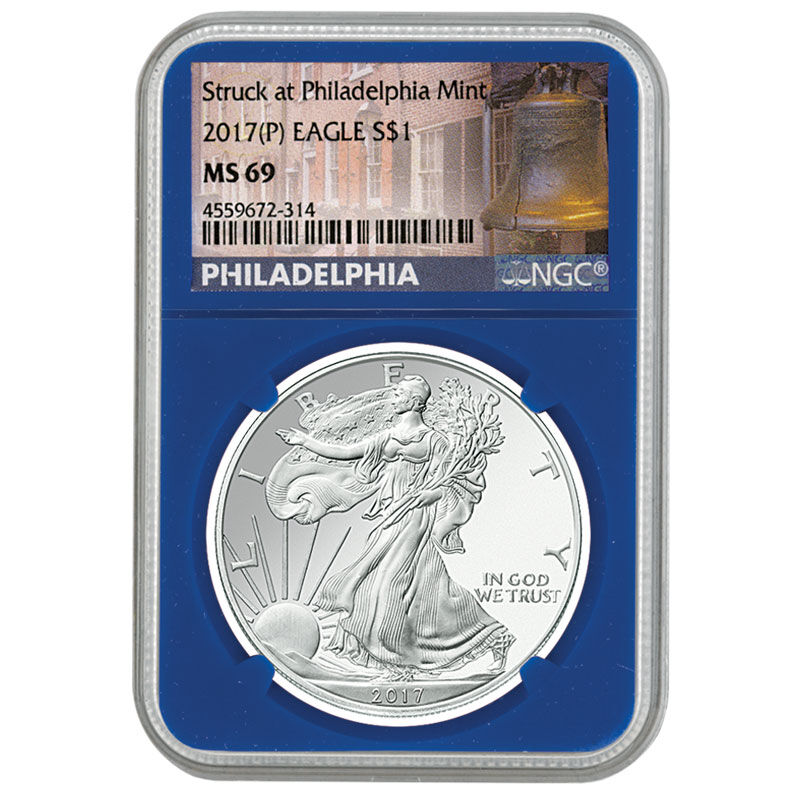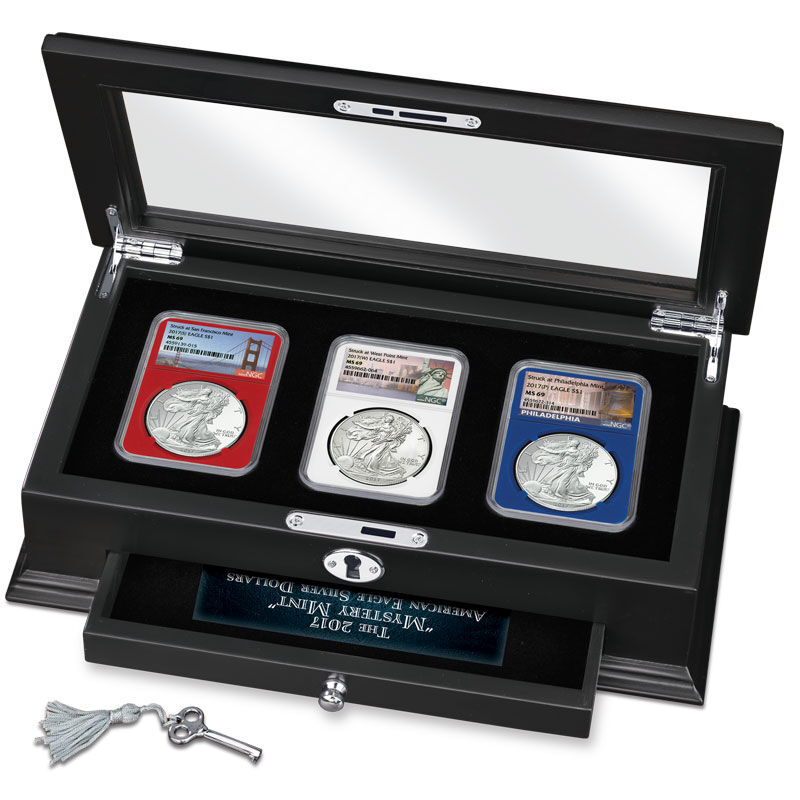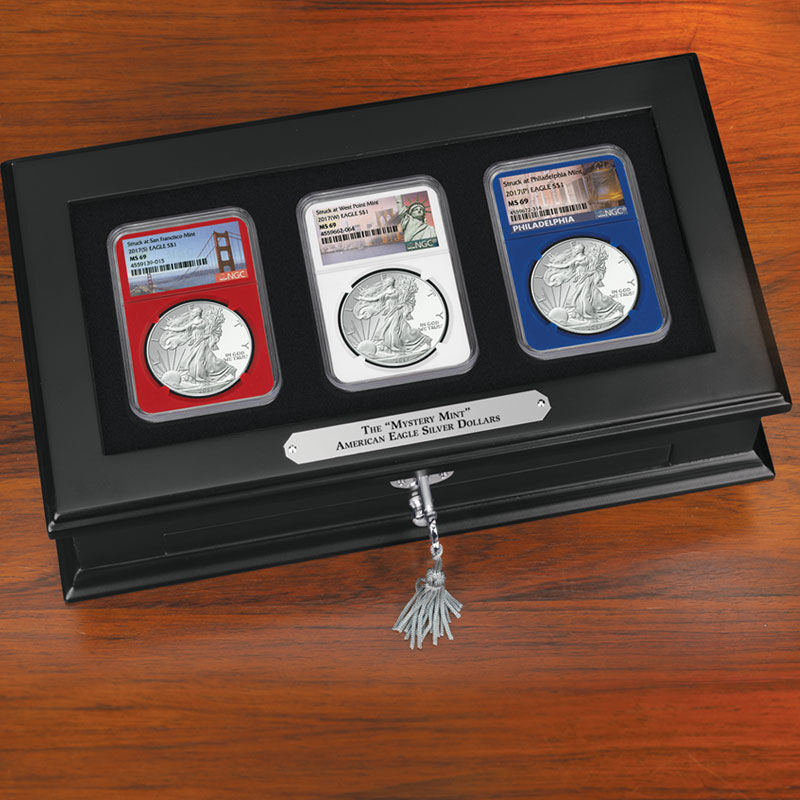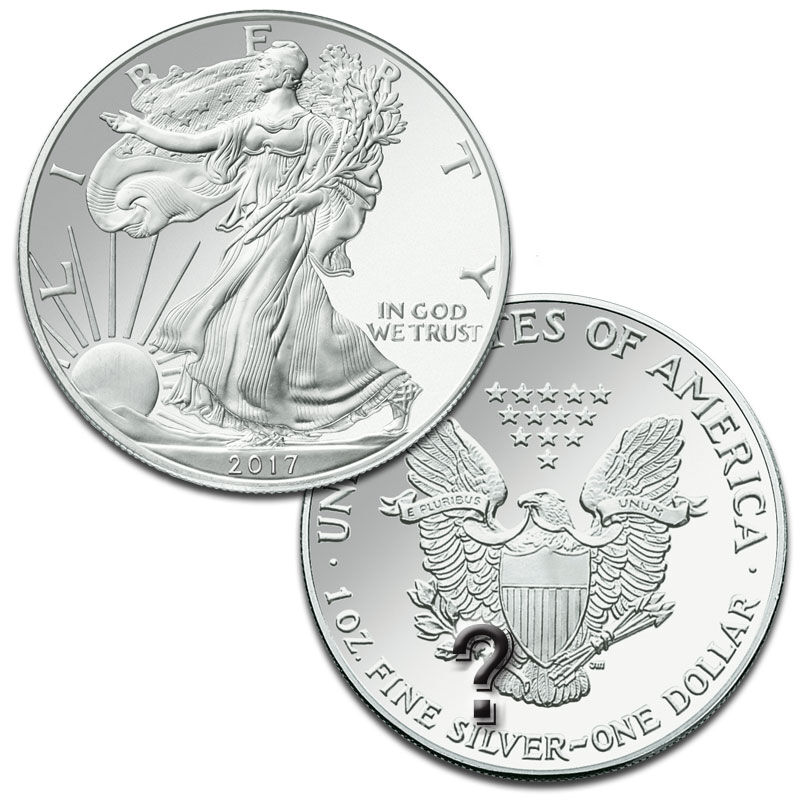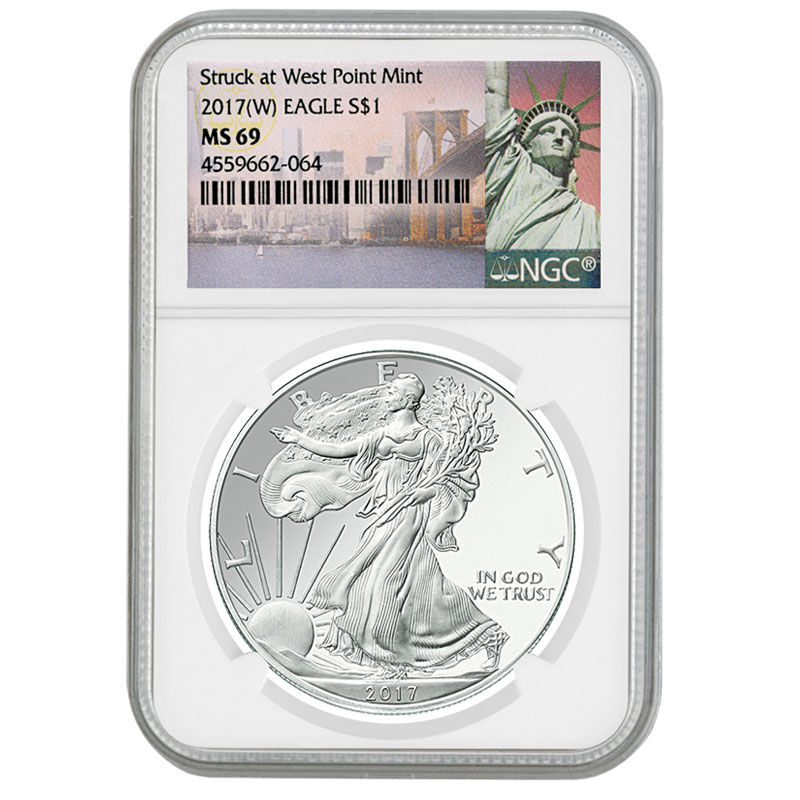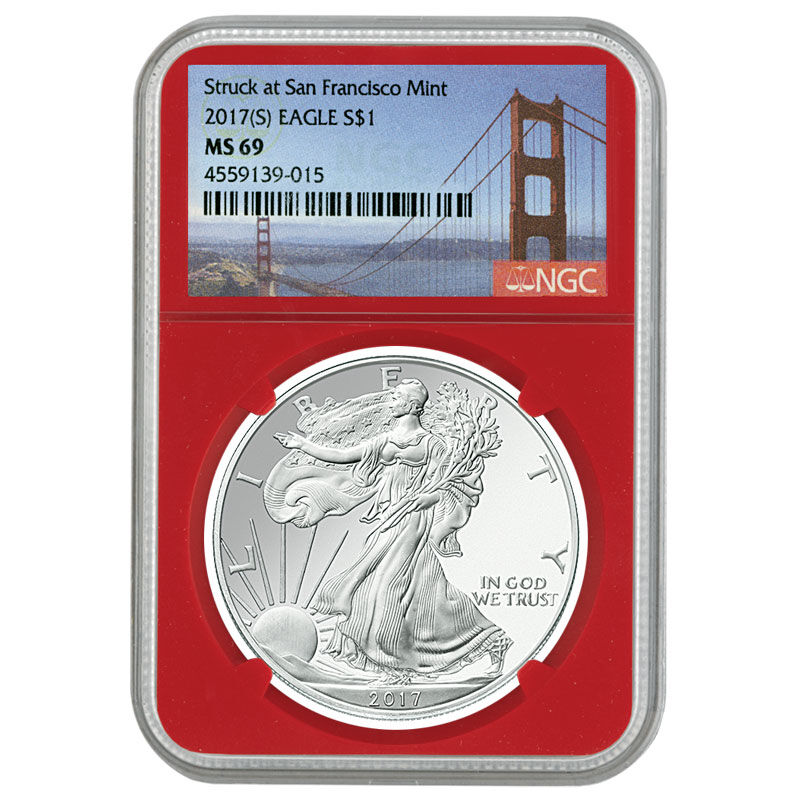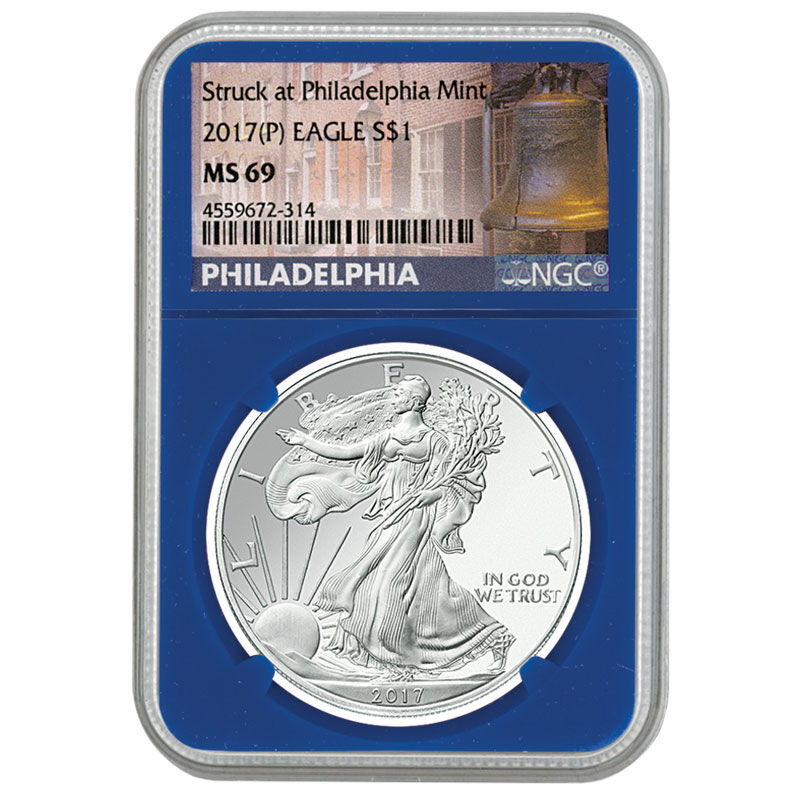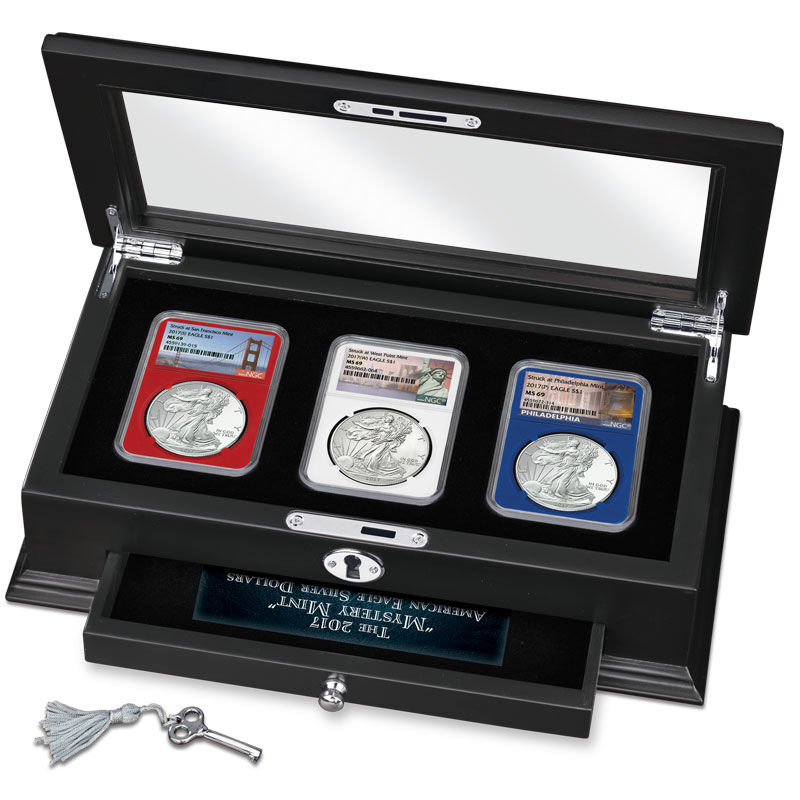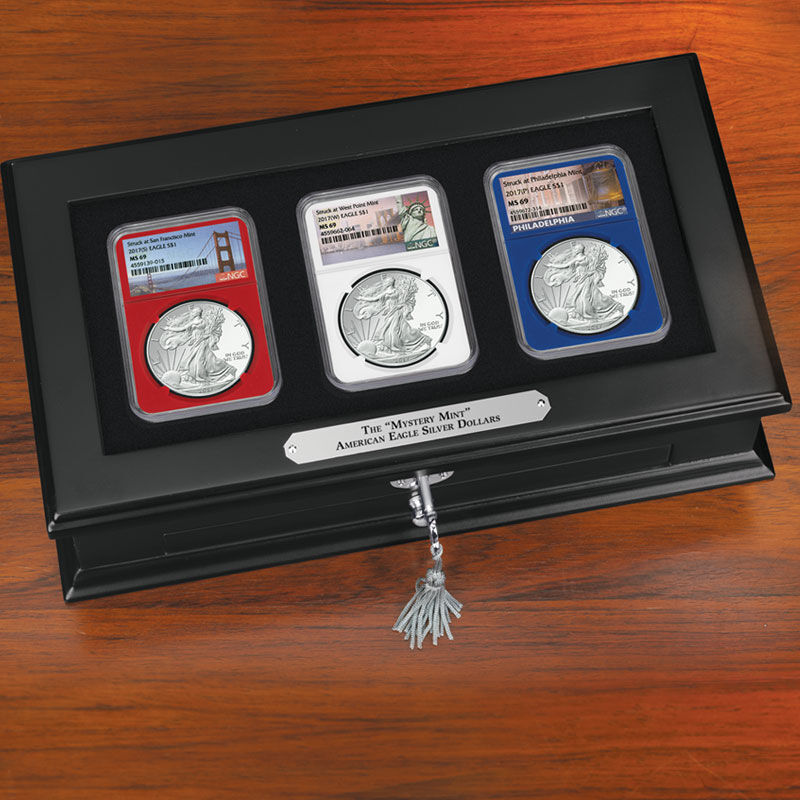 Near-flawless coins from the Philadelphia, San Francisco and West Point Mints.

In 2017, the U.S. Mint made the extraordinary decision to strike uncirculated American Eagle Silver Dollars at three different mints: Philadelphia, San Francisco and West Point. They leave the U.S. Mint in sealed 500-coin "monster boxes"…but because the 2017 coins were made without mint marks, the only way to tell the difference among them was based on the serial number on the box. Once removed from the "monster box," the coins inside — each containing one troy ounce of 99.9% pure silver — were identical, regardless of the mint.

Fortunately, a select number of boxes from all three mints were kept intact and were opened under watchful eyes at NGC, one of the largest and most respected coin-grading services, and the coins were immediately certified with the appropriate mint. Available exclusively from PCS Stamps & Coins, this is a complete set of all three 2017 "Mystery Mint" American Eagle Silver Dollars, certified with the issuing mint identified. To add to their incredible appeal, each is guaranteed in matching near-perfect MS69 condition — the penultimate grade for any U.S. coin.
The collection also includes a Display Chest and Collector's Guide, yours at no extra charge.
Show Less
Show More
In stock. Ships in 1-2 weeks.
$179
per coin
One coin per shipment, each payable in 2 monthly installments of $92 (includes shipping)
A unique treasury of "no mint mark" coins, The 2017 "Mystery Mint" American Eagle Silver Dollars forms a collectible of meaning, beauty and importance. Each coin is sonically sealed by NGC, forever preserving its near-perfect MS69 condition and guaranteeing the U.S. Mint where it was struck. The glass-topped wooden Display Chest (measuring 11¼" x 6½" x 3") and guide, which includes fascinating details about your coins and the three mints where they were made, will be sent free of charge with your second shipment.

This collection allows you the convenience of building it item-by-item with a gradual payment plan. Coins will be shipped directly to your home at the rate of one every other month (three total shipments in this collection). You can pay for each coin in two monthly installments.

Your satisfaction is 100% guaranteed. You may return any shipment within 30 days for replacement, or for a full refund with no further obligation. You may cancel at any time by calling the toll-free number included with each shipment. Either party may cancel this agreement at any time.