The 2023 Showcase Set of Morgan and Peace Silver Dollars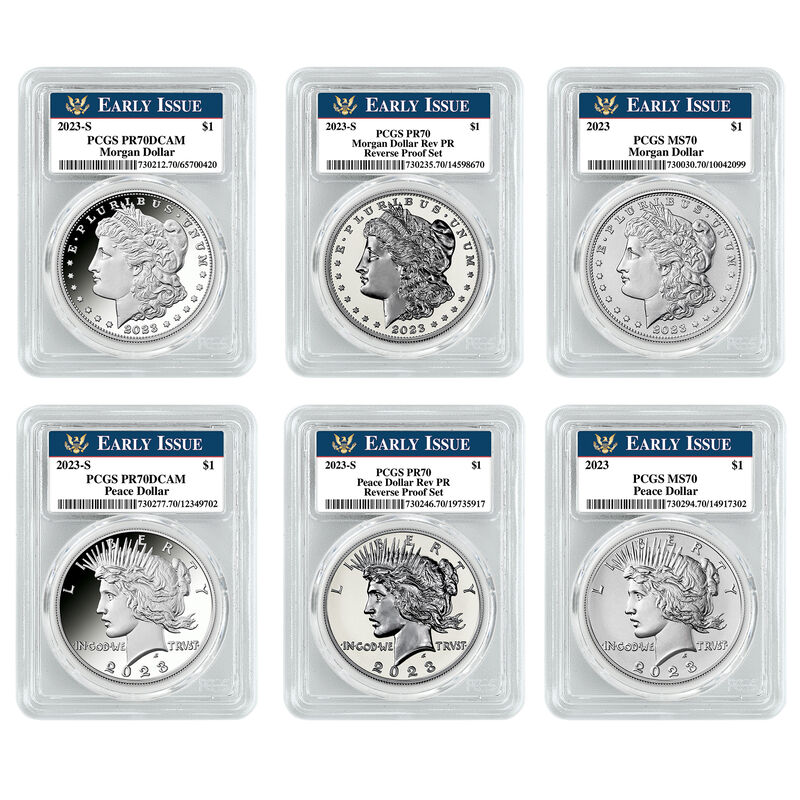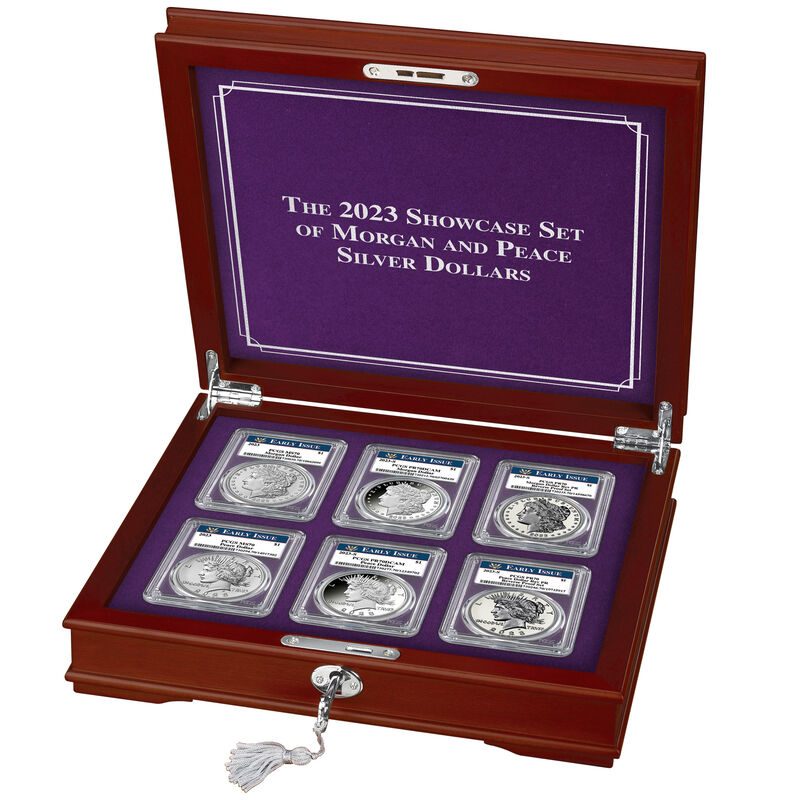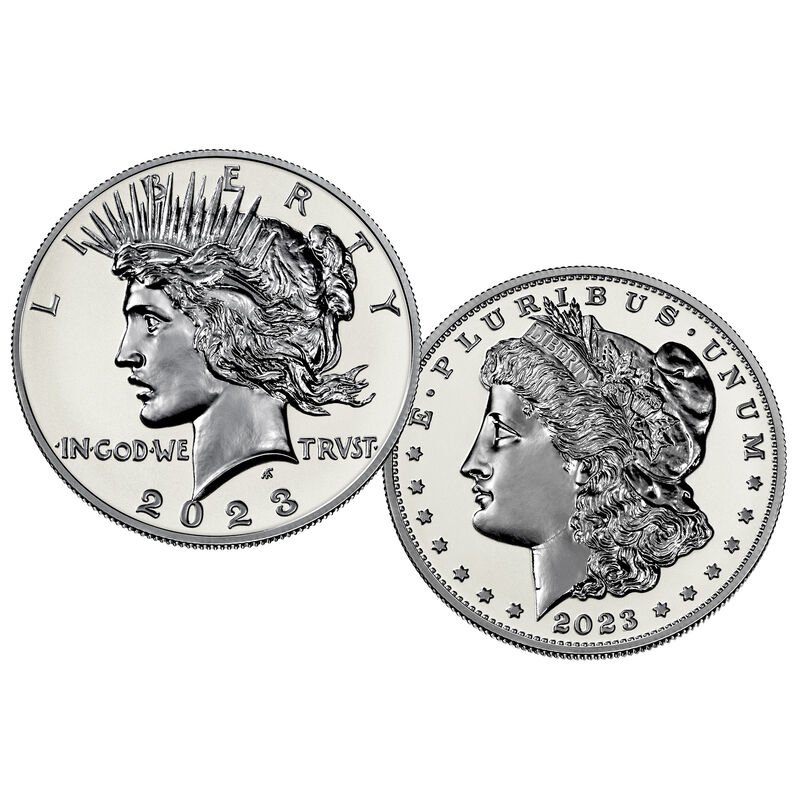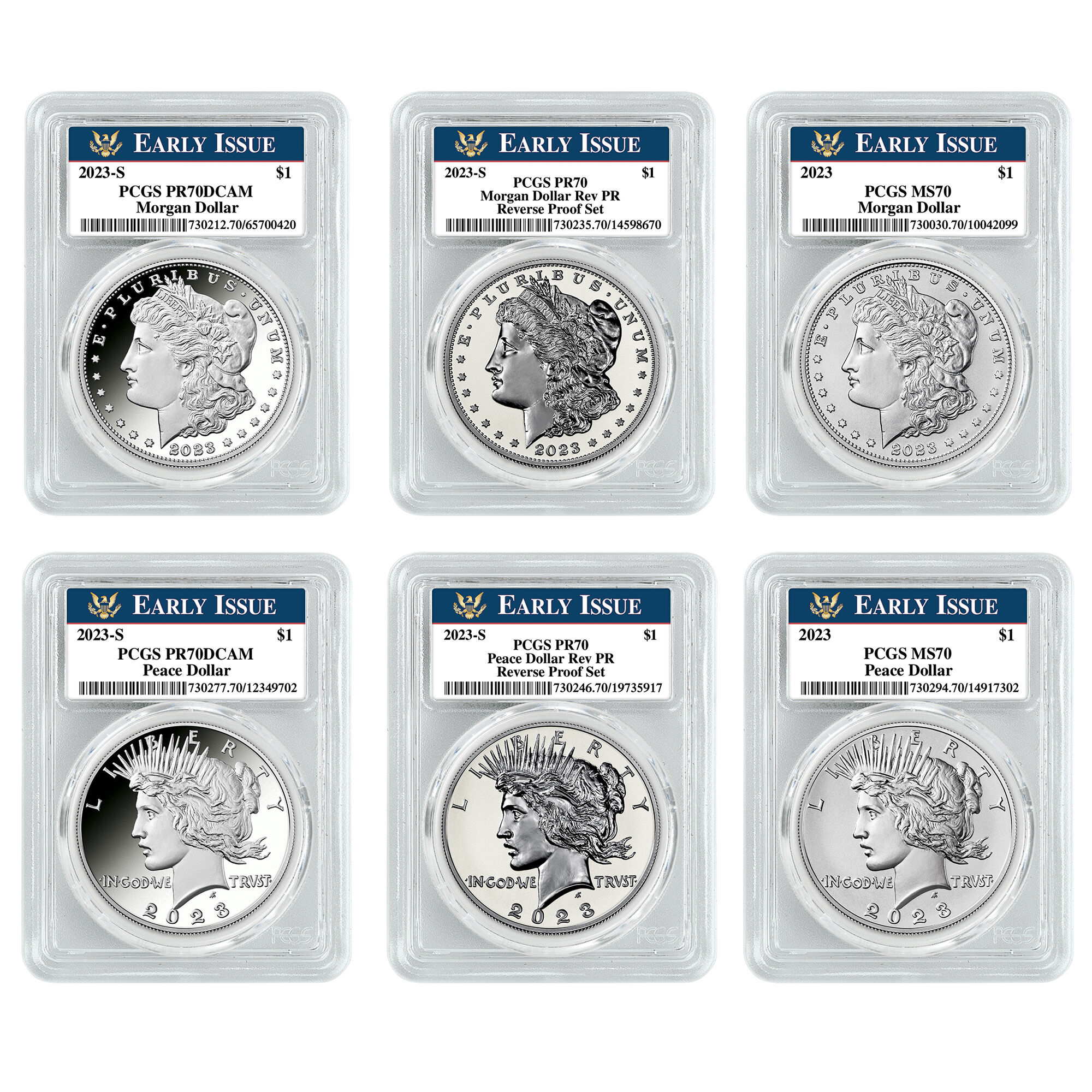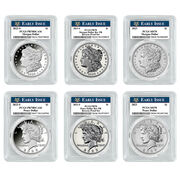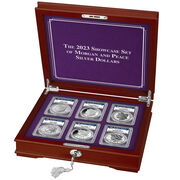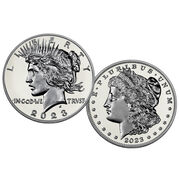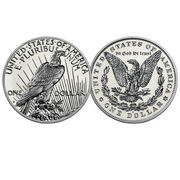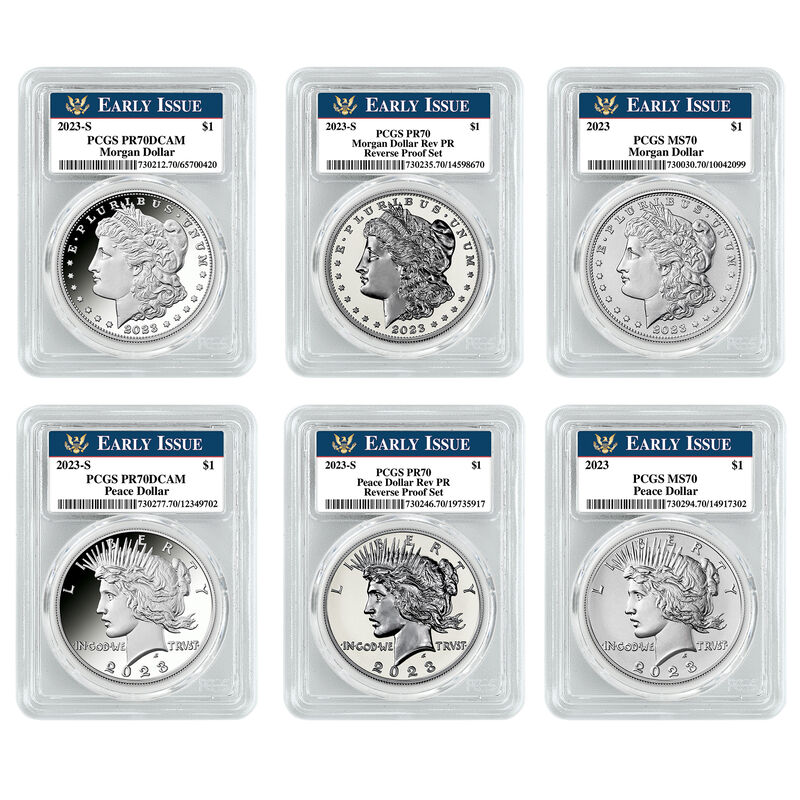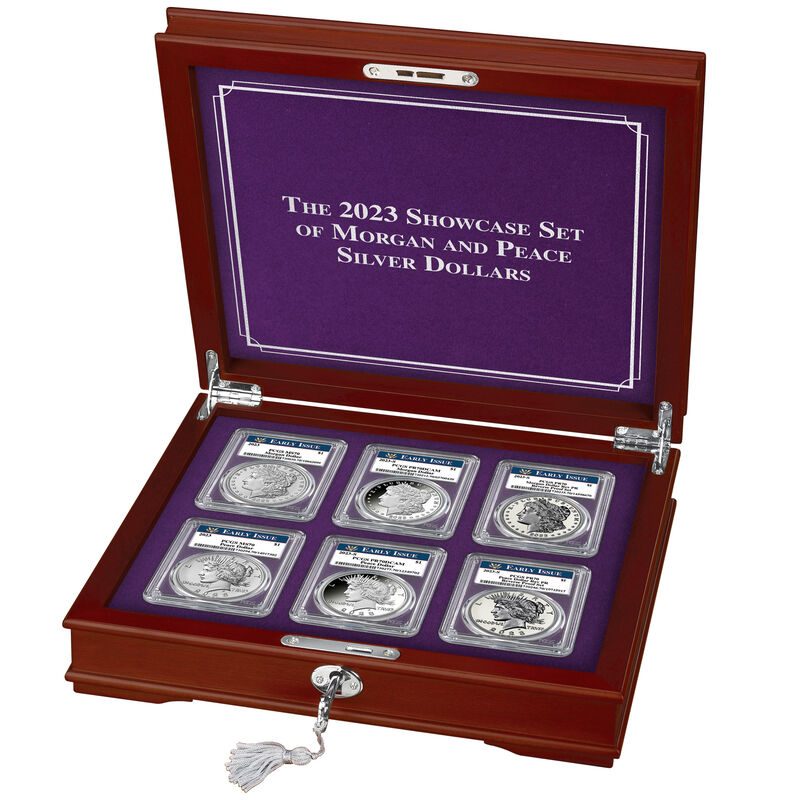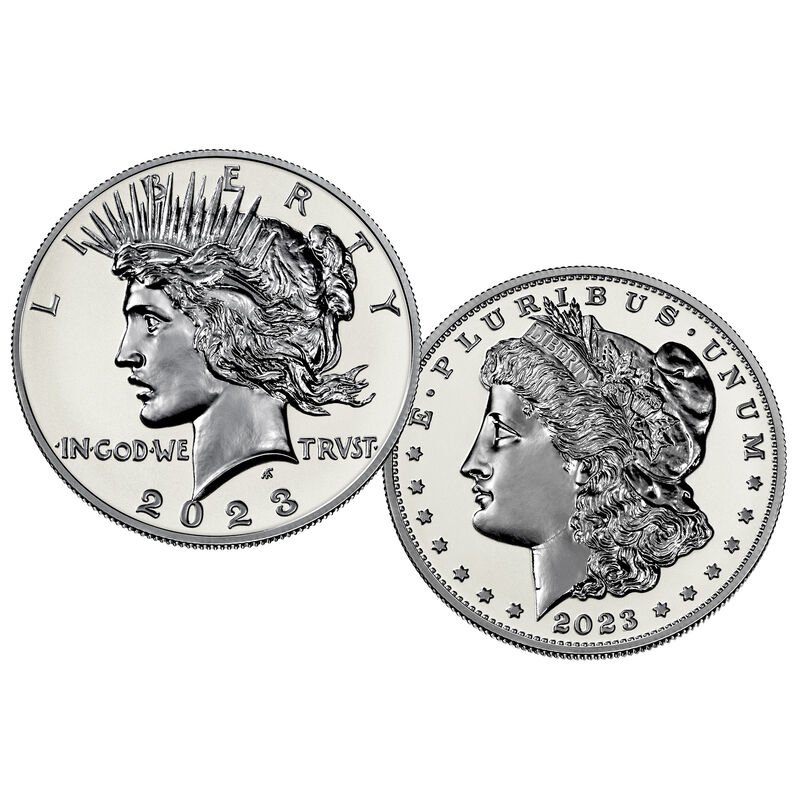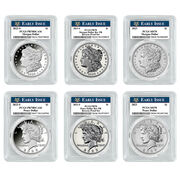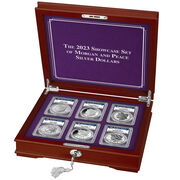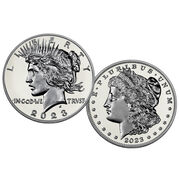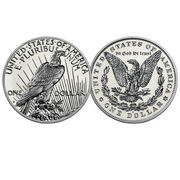 The 2023 Showcase Set of Morgan and Peace Silver Dollars
Limited to 1,000 complete sets available from PCS!
• The newest coins in three distinctive finishes: Uncirculated, Proof and — for the first time ever — Reverse Proof.
• Both the Reverse Proof and Proof issues will be struck at the San Francisco Mint and feature an "S" mint mark.
• These U.S. legal-tender $1 coins are produced in 99.9% pure silver, a higher level of silver than the original coins.
• Each is graded by PCGS as flawless MS/PR70, the ultimate grade possible for any coin, and certified as Early Issue, released within 20 business days of the U.S. initial issue date.
• The PCGS label inside the sonically sealed holder identifies the coin's design and mint mark (the uncirculated coins from the Philadelphia Mint have no mint mark).
• FREE: A Display Chest and Collector's Guide, included at no extra charge, sent with the third shipment.
• Guarantee of Satisfaction: Free returns and you may cancel at any time.
Show Less
Show More
$329
per coin
One coin per shipment, each payable in 3 monthly installments of $109.67
With supplies limited and expected to sell quickly, The 2023 Showcase Set of Morgan and Peace Silver Dollars forms a collectible of beauty, meaning and importance. This collection allows you the convenience of building it item-by-item with a gradual payment and shipment plan: Coins will be shipped at the rate of one every three months (six total shipments in this collection). You may pay for each coin in three monthly installments.
The deluxe wooden Display Chest (measuring 10½" x 9½ x 2½") and Collector's Guide, detailing the important history of Morgan and Peace Silver Dollars and the special-issue 2023 coins, will be sent with the third shipment. The sticker on the bottom of the display is hand-numbered to authenticate the collection's limited-edition status.
Your satisfaction is 100% guaranteed. You may return any shipment within 30 days for replacement, or for a full refund with no further obligation. You may cancel at any time by calling the toll-free number included with each shipment, or by accessing My Account online. Either party may cancel this agreement at any time.
Coin labels may differ slightly from those shown.