The American Eagle Silver Dollar 20th Anniversary Set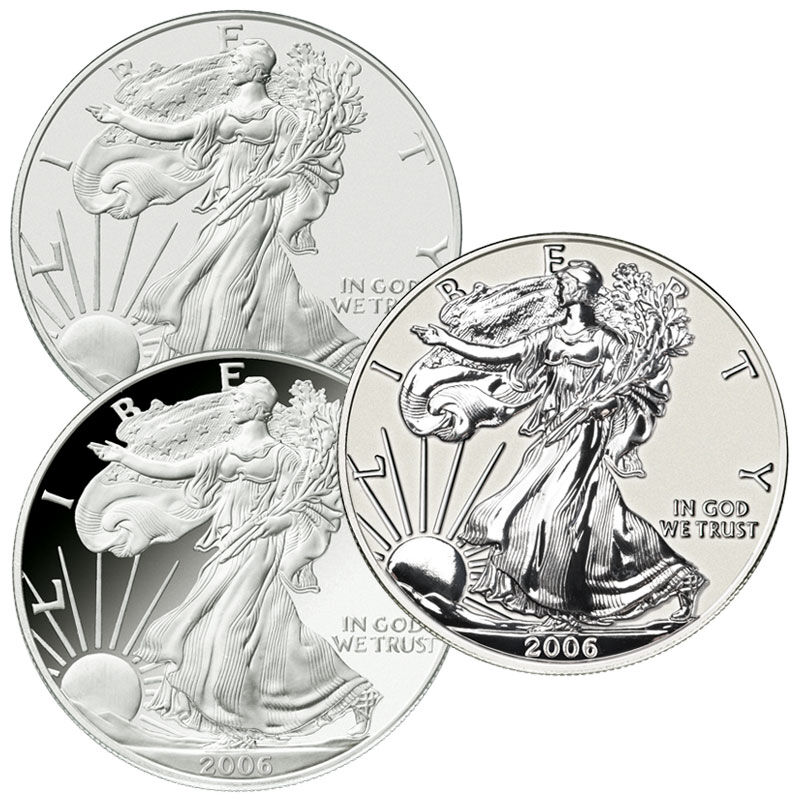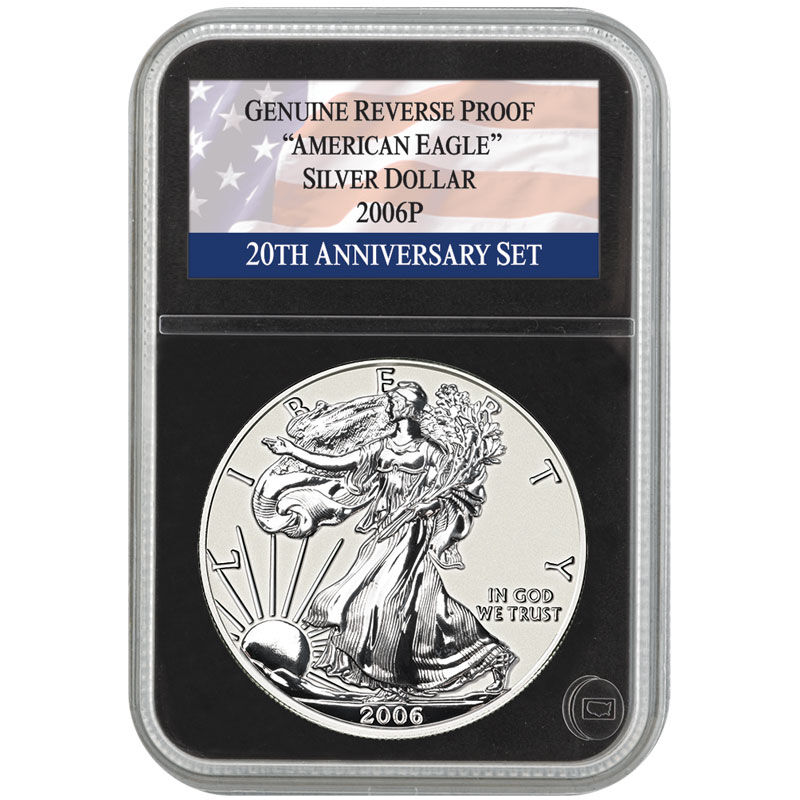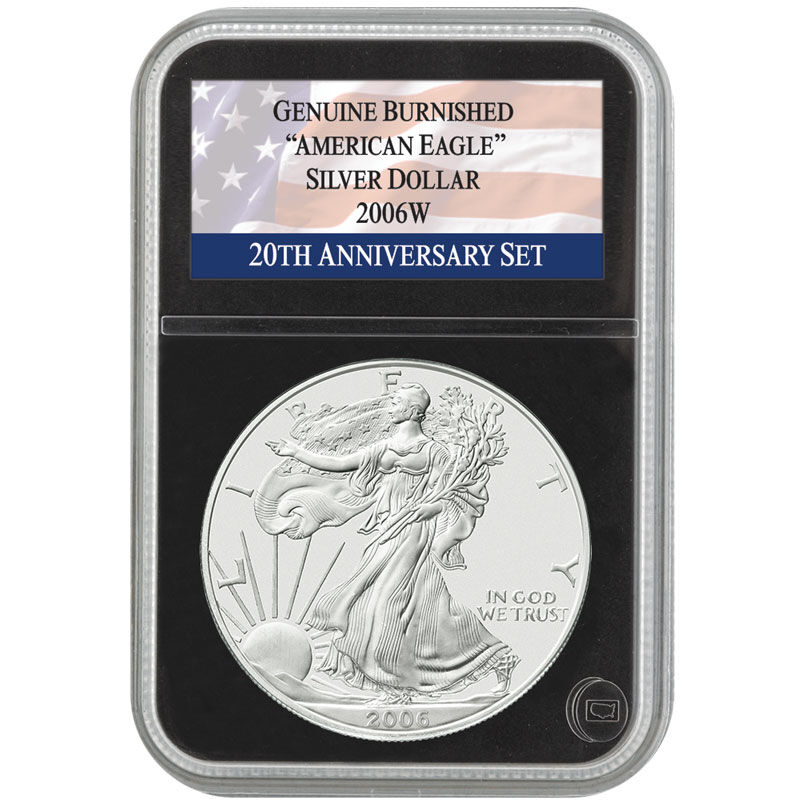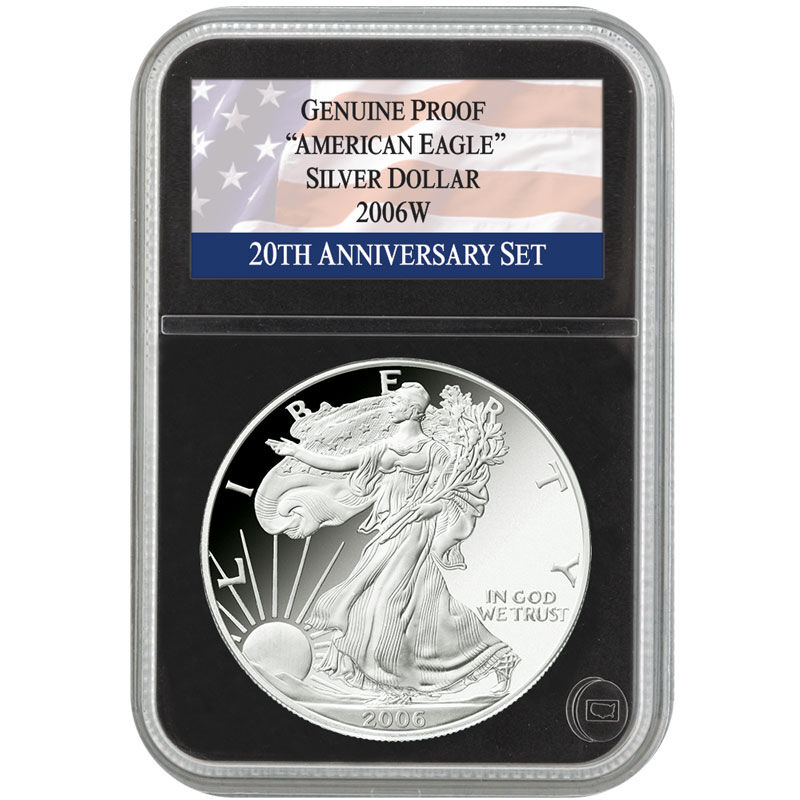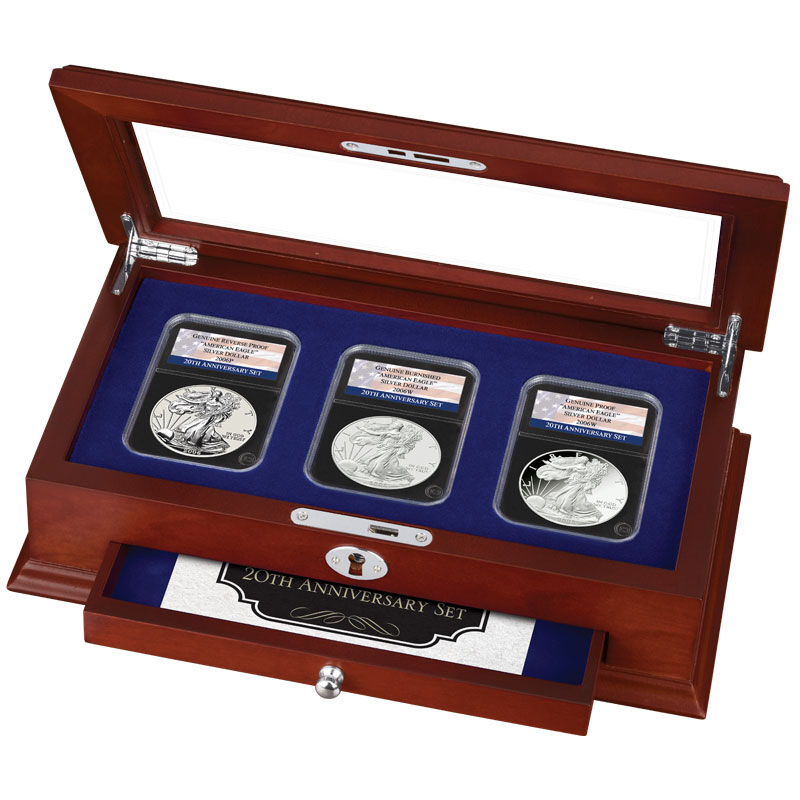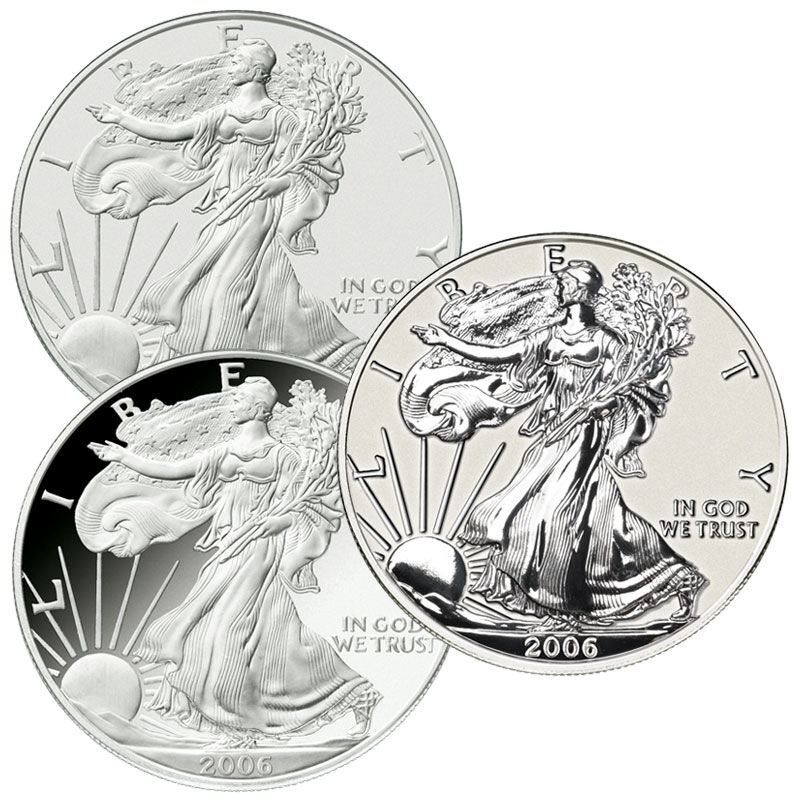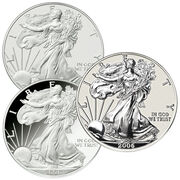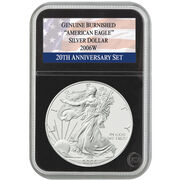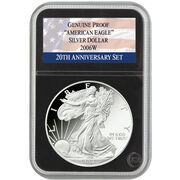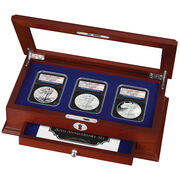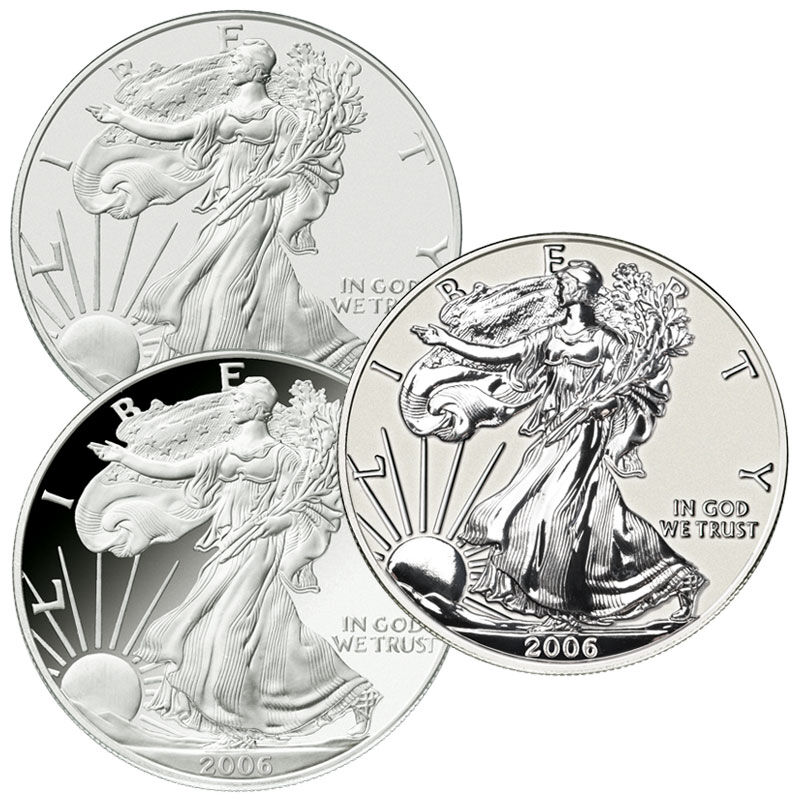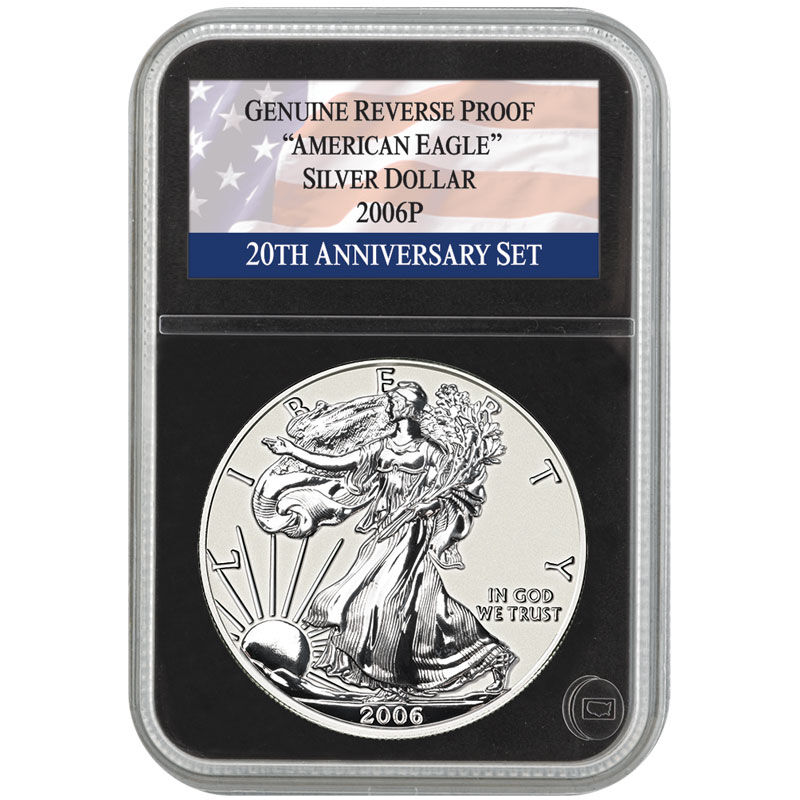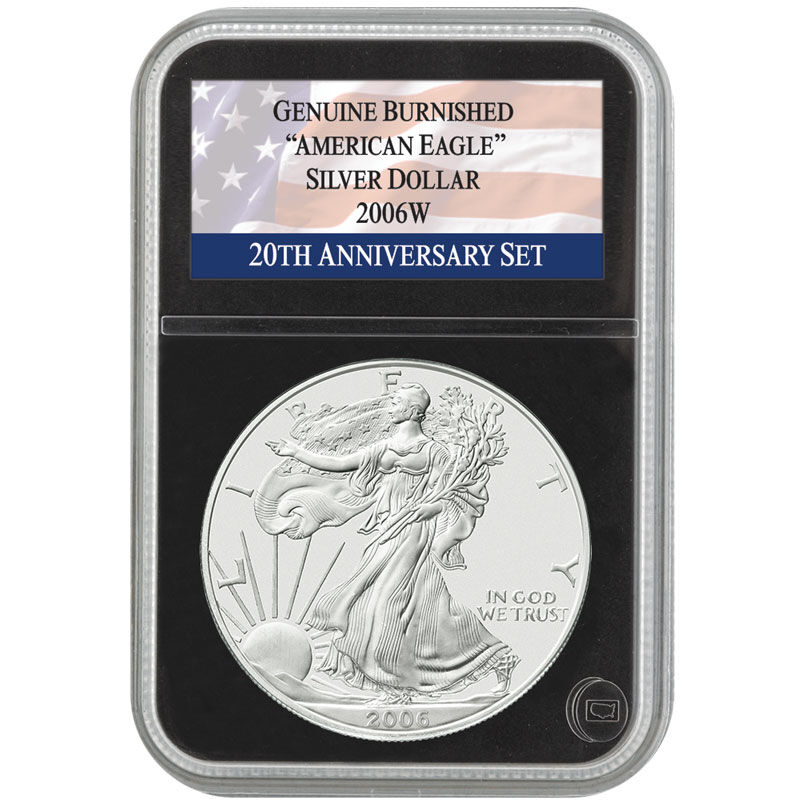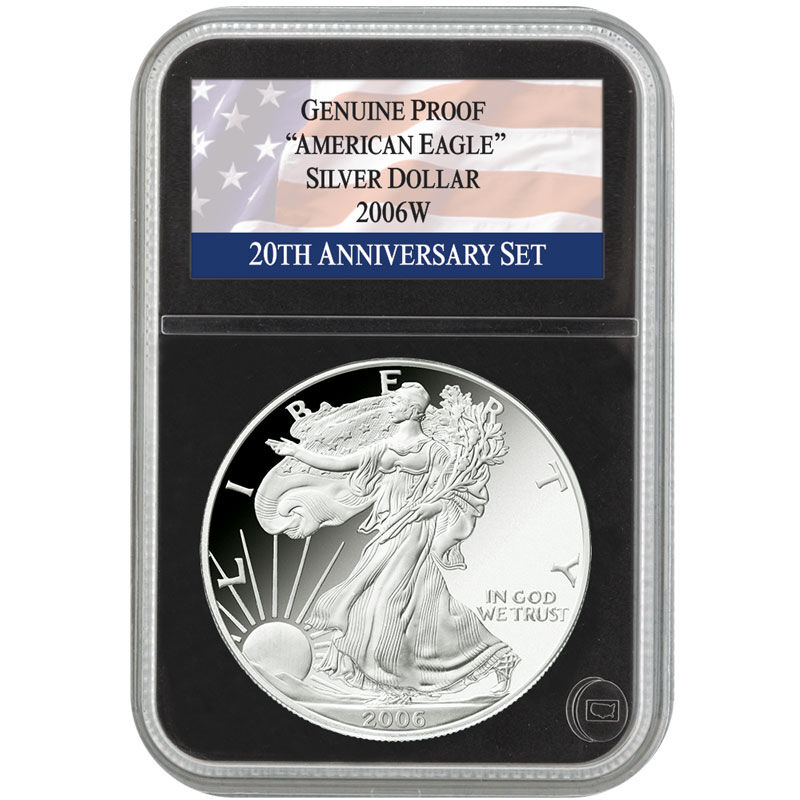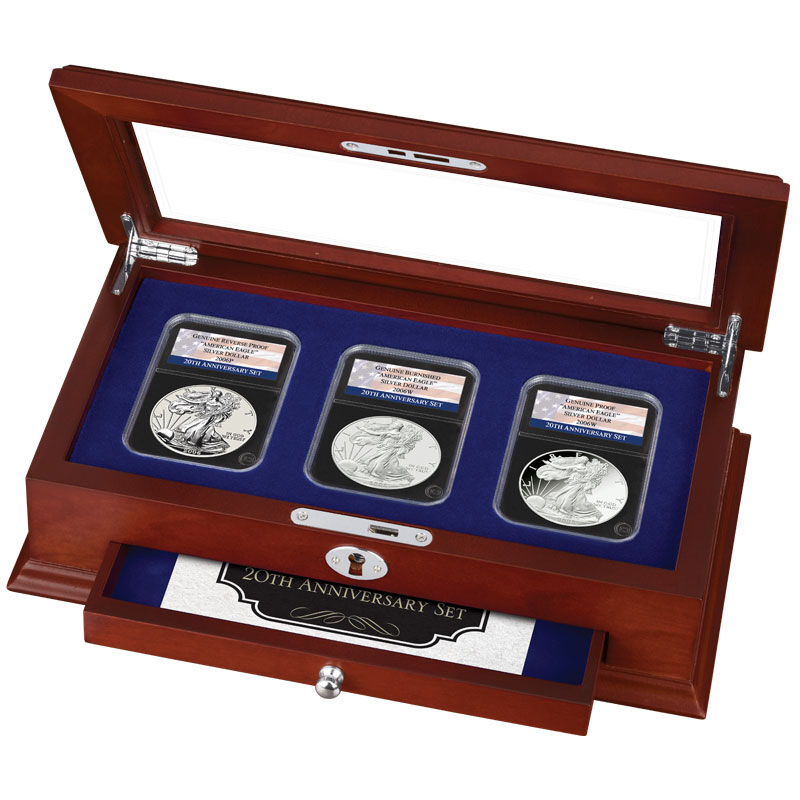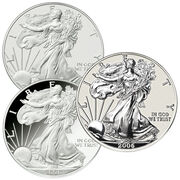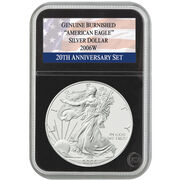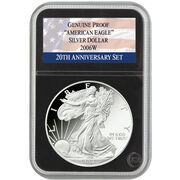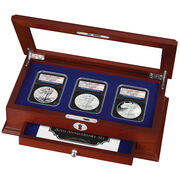 The American Eagle Silver Dollar 20th Anniversary Set
America's original purest silver dollars, issued in a one-year-only limited-edition celebration...

In 2006, the U.S. Mint marked the 20th anniversary of the phenomenally popular American Eagle Silver Dollar with a special three-coin set that was produced in a limited edition and was available only for a limited time. This set was so revolutionary that it caused a collecting frenzy…and it SOLD OUT within weeks.

Not surprisingly, few collectors who managed to secure an original set have been willing to part with even a single coin. But now, the complete three-coin set is available exclusively from PCS Stamps & Coins, including the first-ever Reverse Proof and Burnished coins in U.S. Mint history!

You'll receive these three finishes:
• Reverse Proof — available only in the 20th anniversary set, it features mirror-like designs and frosted backgrounds.
• Burnished — the never-before-seen matte finish was created when high-quality silver blanks underwent a special treatment before the coins were struck.
• Proof — the highest quality possible from the U.S. Mint, struck at least twice to bring out the incredible frosted designs and mirror-like backgrounds.
The collection also includes a Display Chest and Collector's Guide, yours at no extra charge.
Show Less
Show More
$235
per coin
One coin per shipment, each payable in 3 monthly installments of $78.33
Each one a treasured but rarely seen collector's item in its own right, The American Eagle Silver Dollar 20th Anniversary Set forms a collectible of meaning, beauty and importance. The coins are sealed in archival-quality holders like those used by the major coin-grading companies, which protect their beautiful finishes and make them safe to handle without fear of damage from dust, dirt and fingerprints. The deluxe wooden Display Chest (measuring approximately 11¼" x 6¼" x 3") and Collector's Guide, detailing the history and designs of your 20th anniversary coins, will be sent free of charge with your second shipment.

This collection allows you the convenience of building it item-by-item with a gradual payment plan. Coins will be shipped directly to your home at the rate of one every three months (three total shipments in this collection). You can pay for each coin in three monthly installments.

Your satisfaction is 100% guaranteed. You may return any shipment within 30 days for replacement, or for a full refund with no further obligation. You may cancel at any time by calling the toll-free number included with each shipment. Either party may cancel this agreement at any time.