The Denver Mint Peace Silver Dollar Mint Mark Variety Set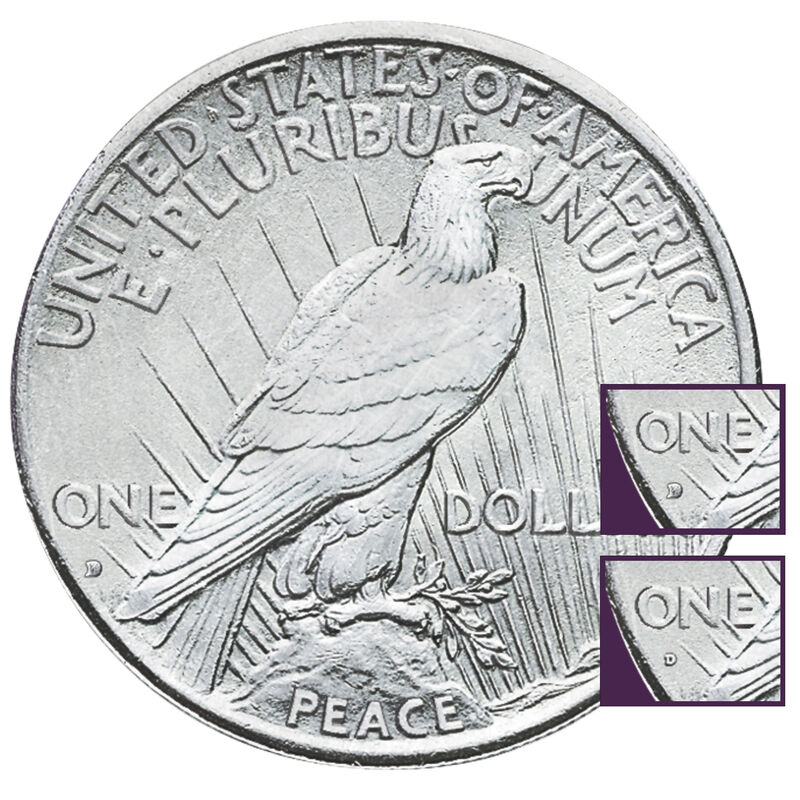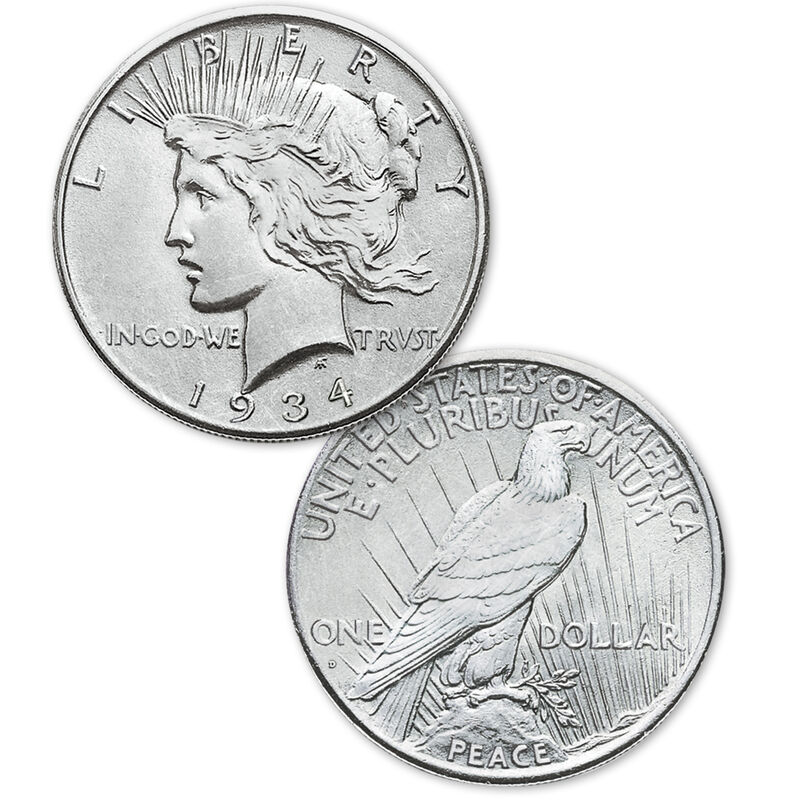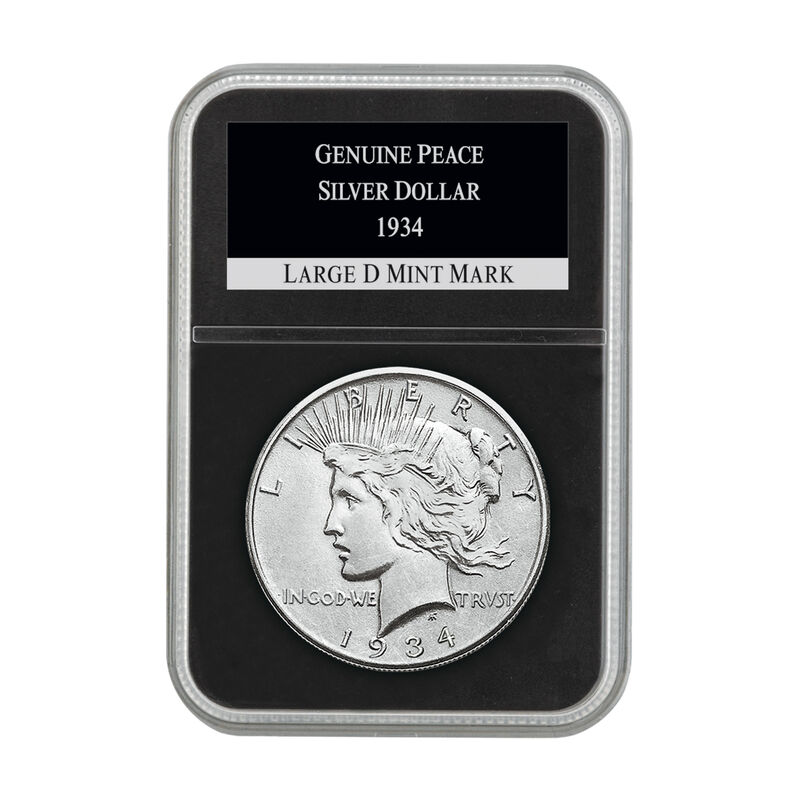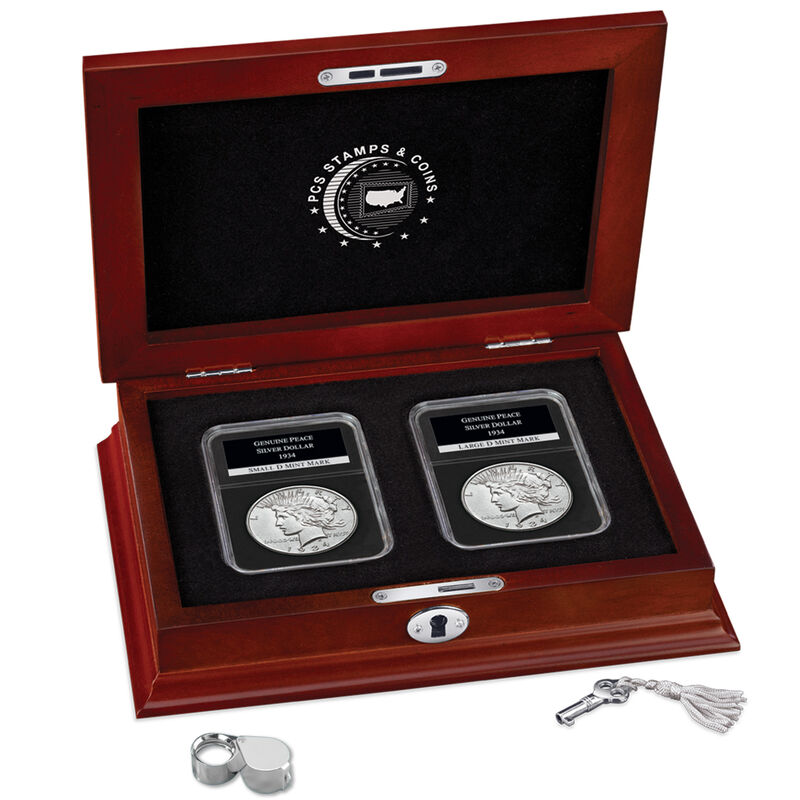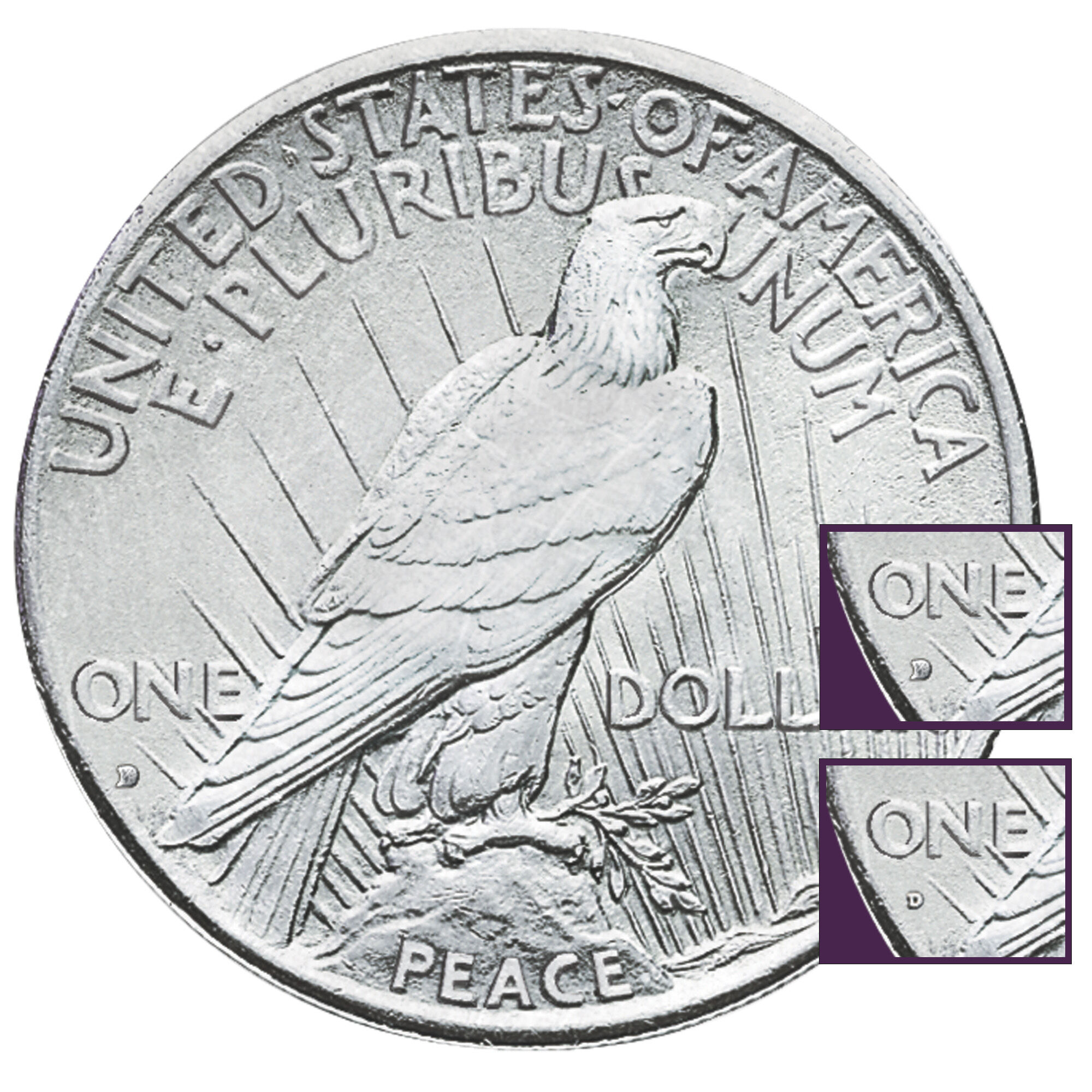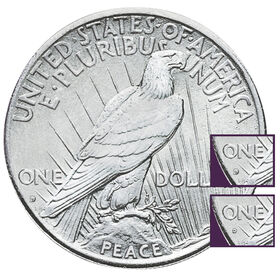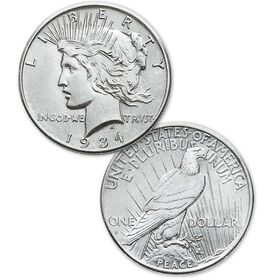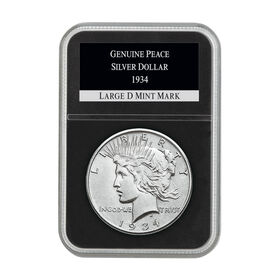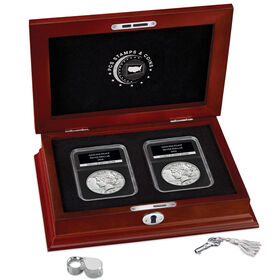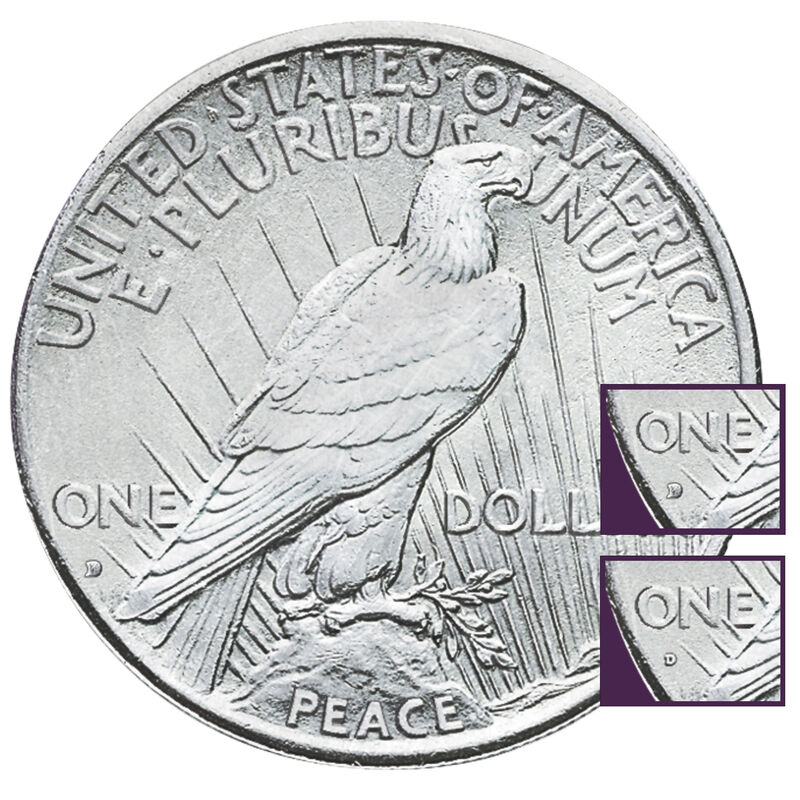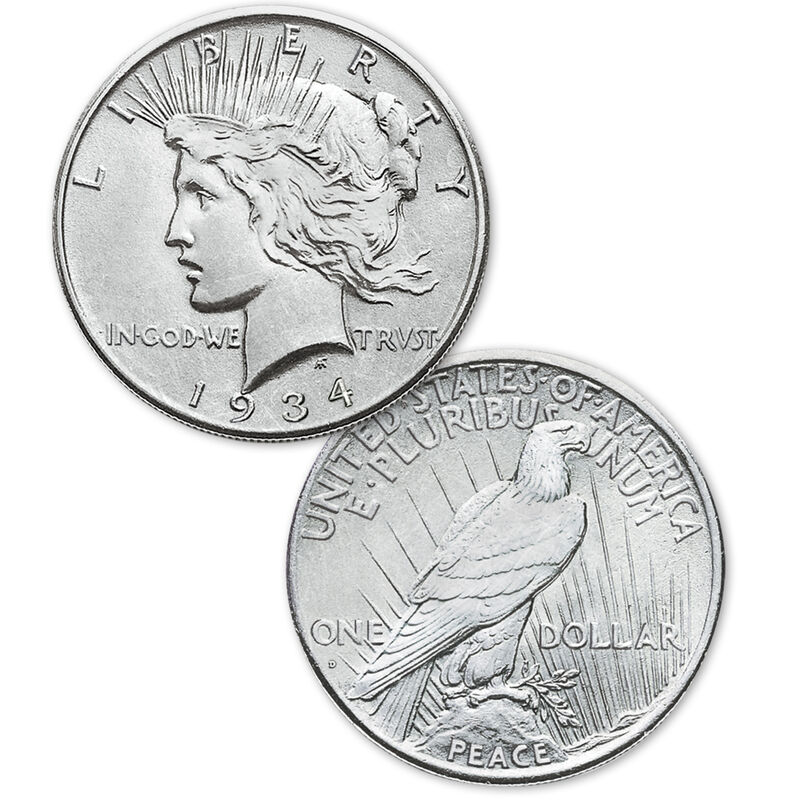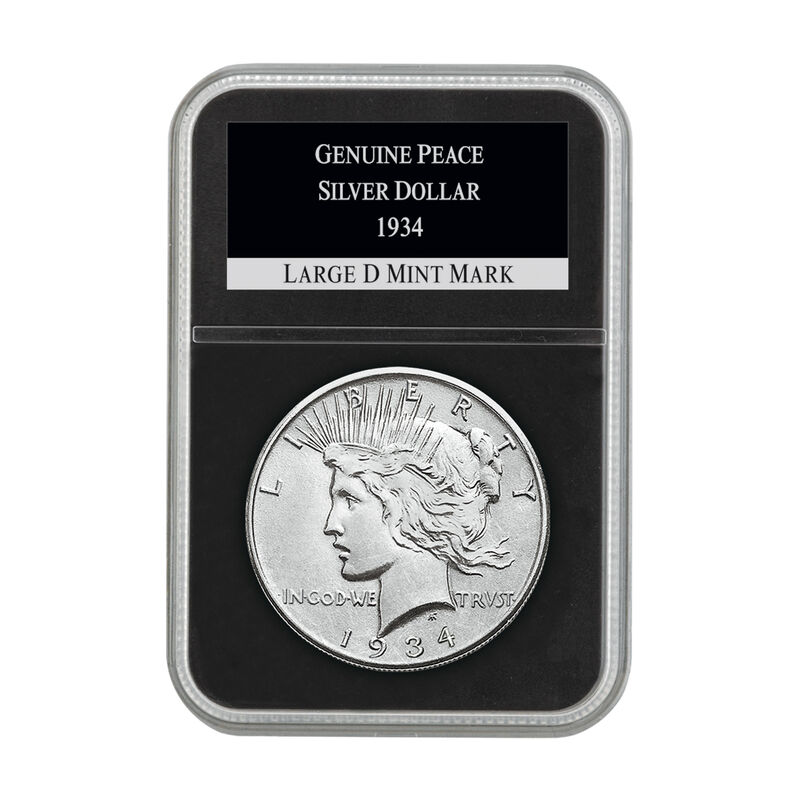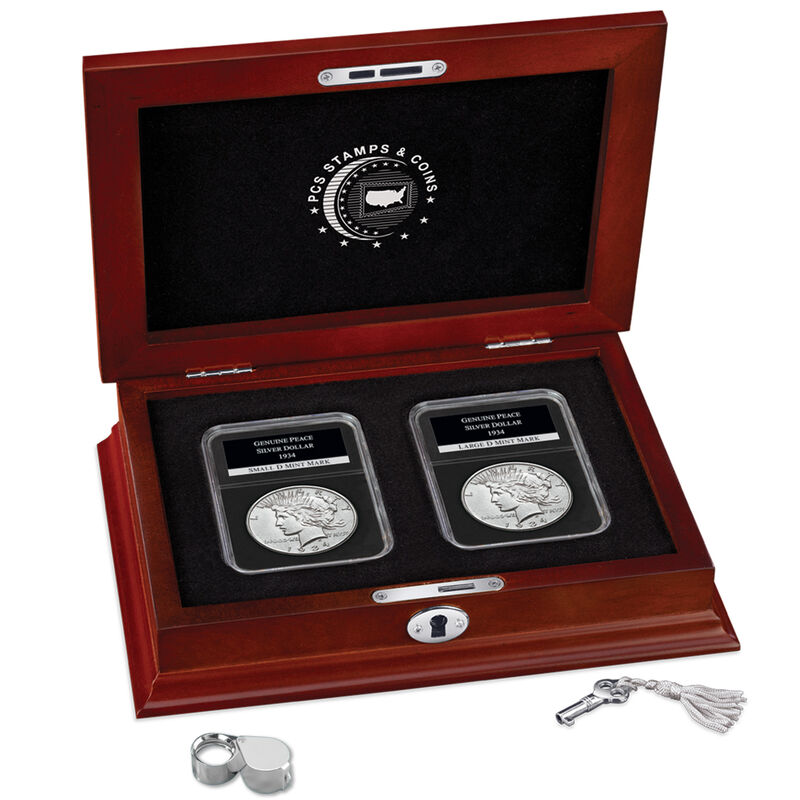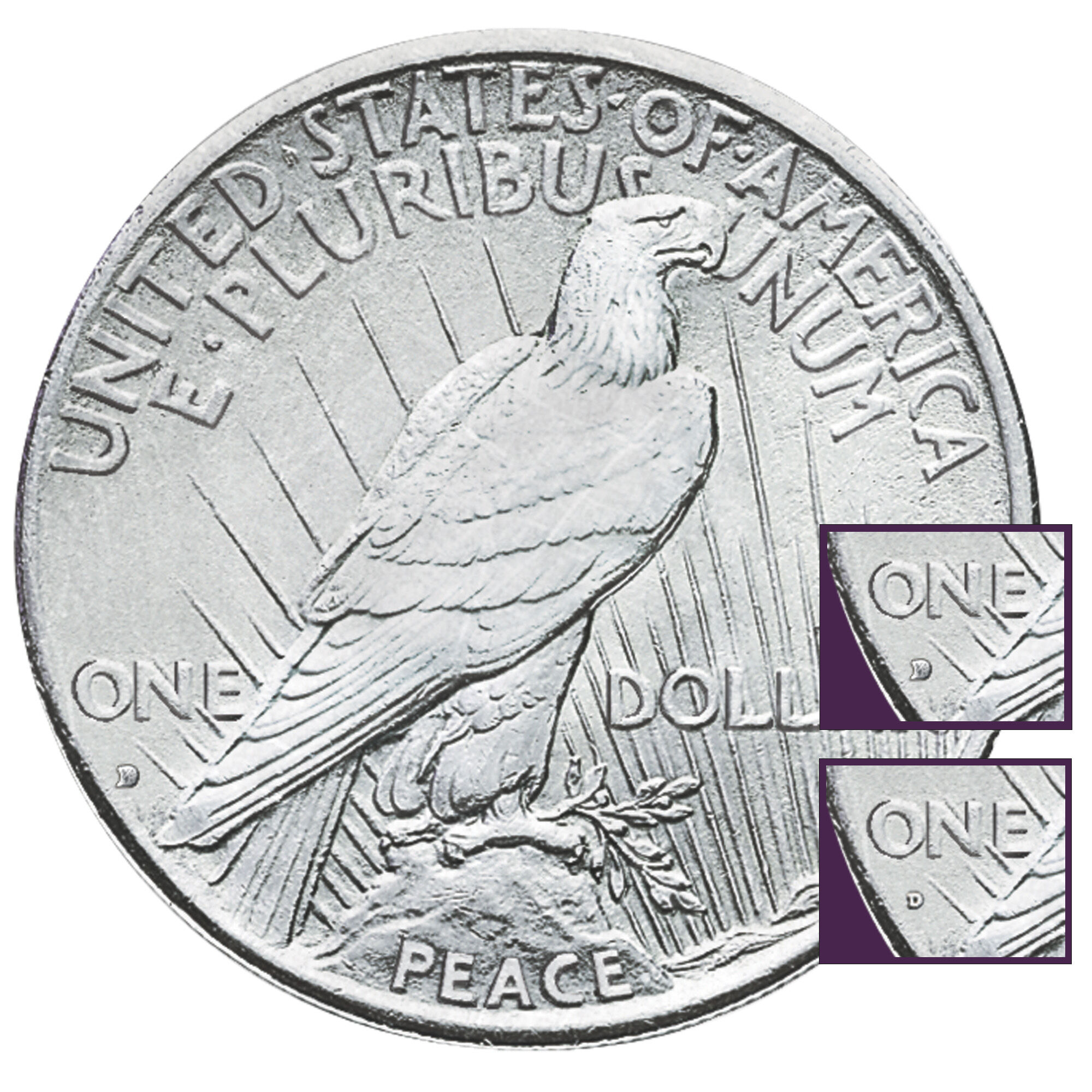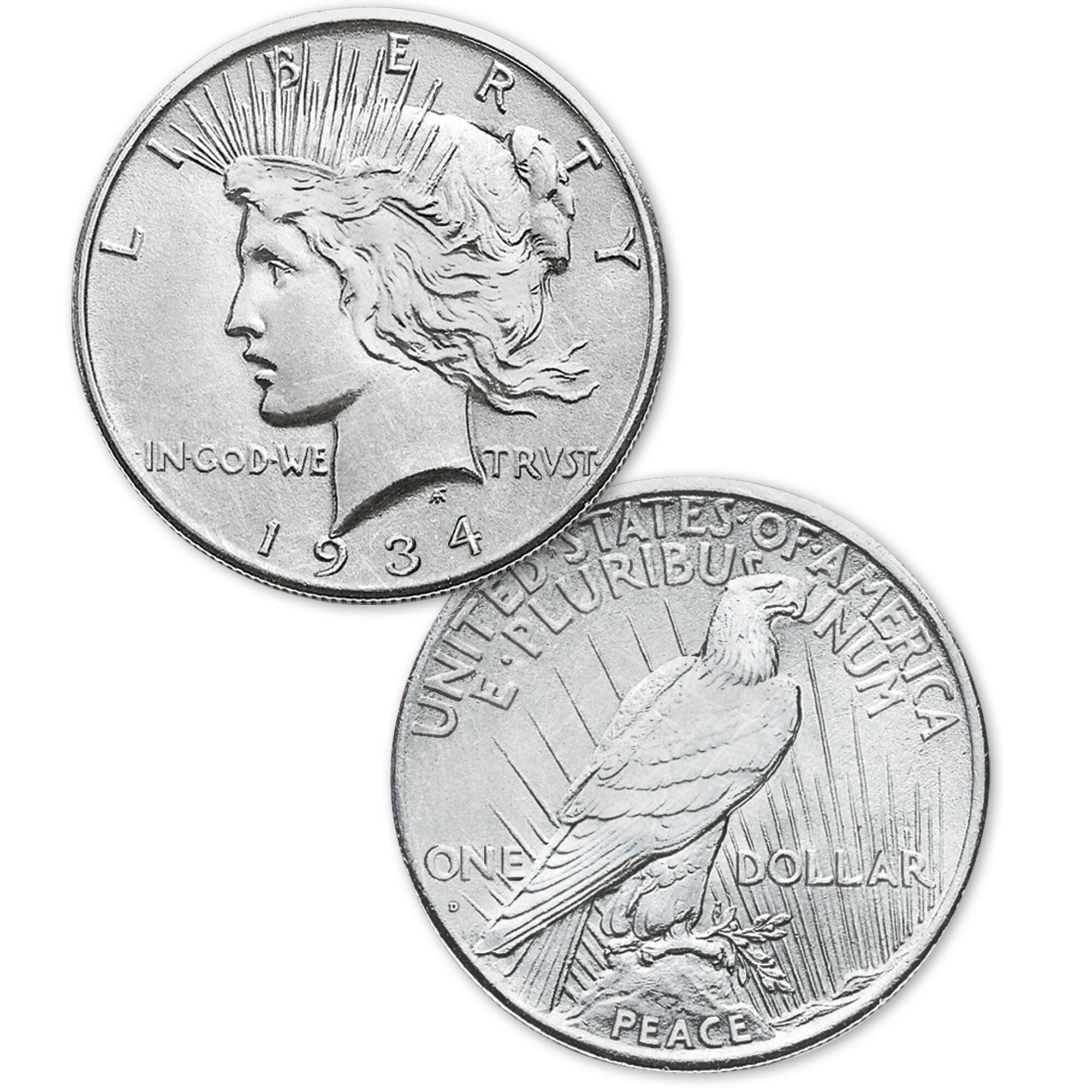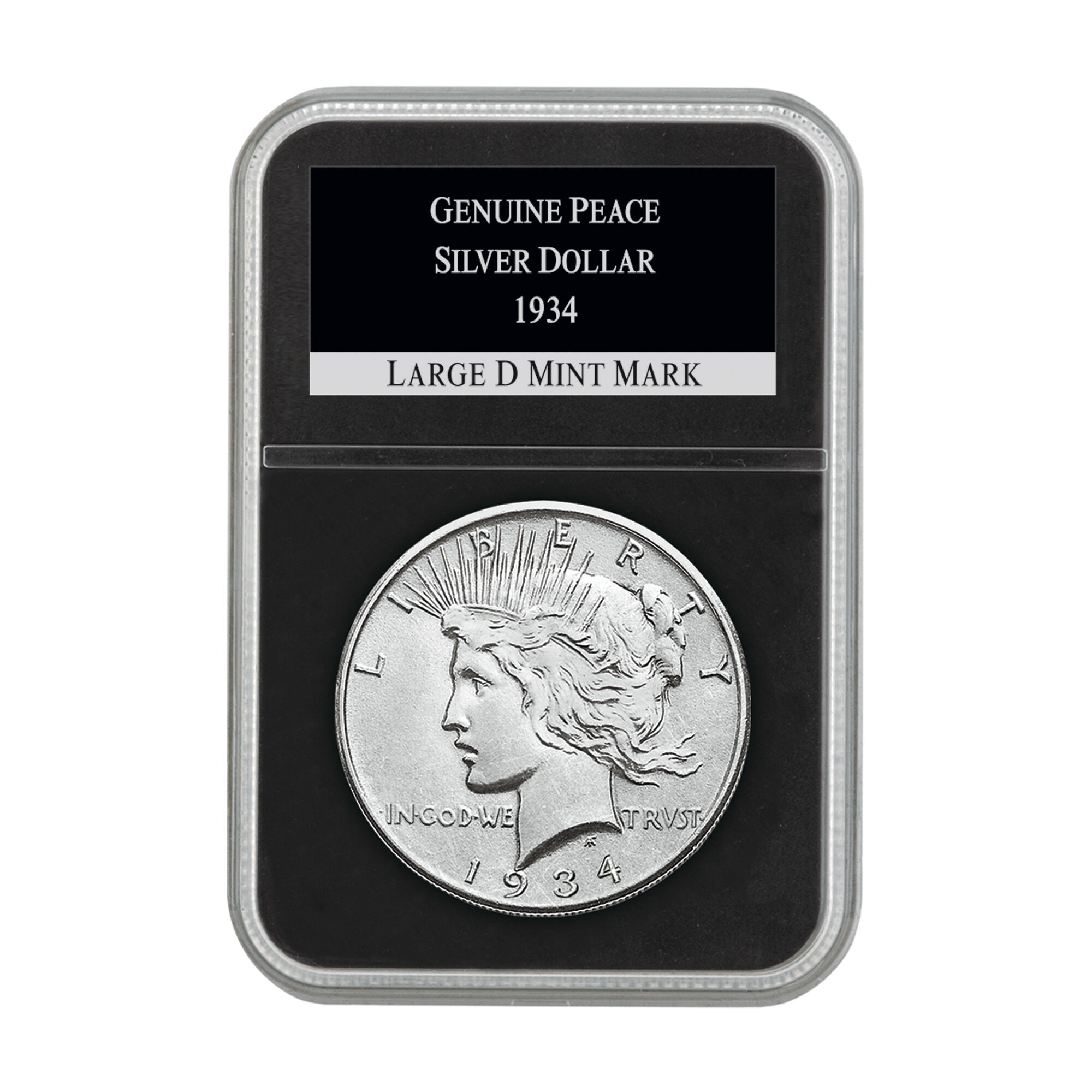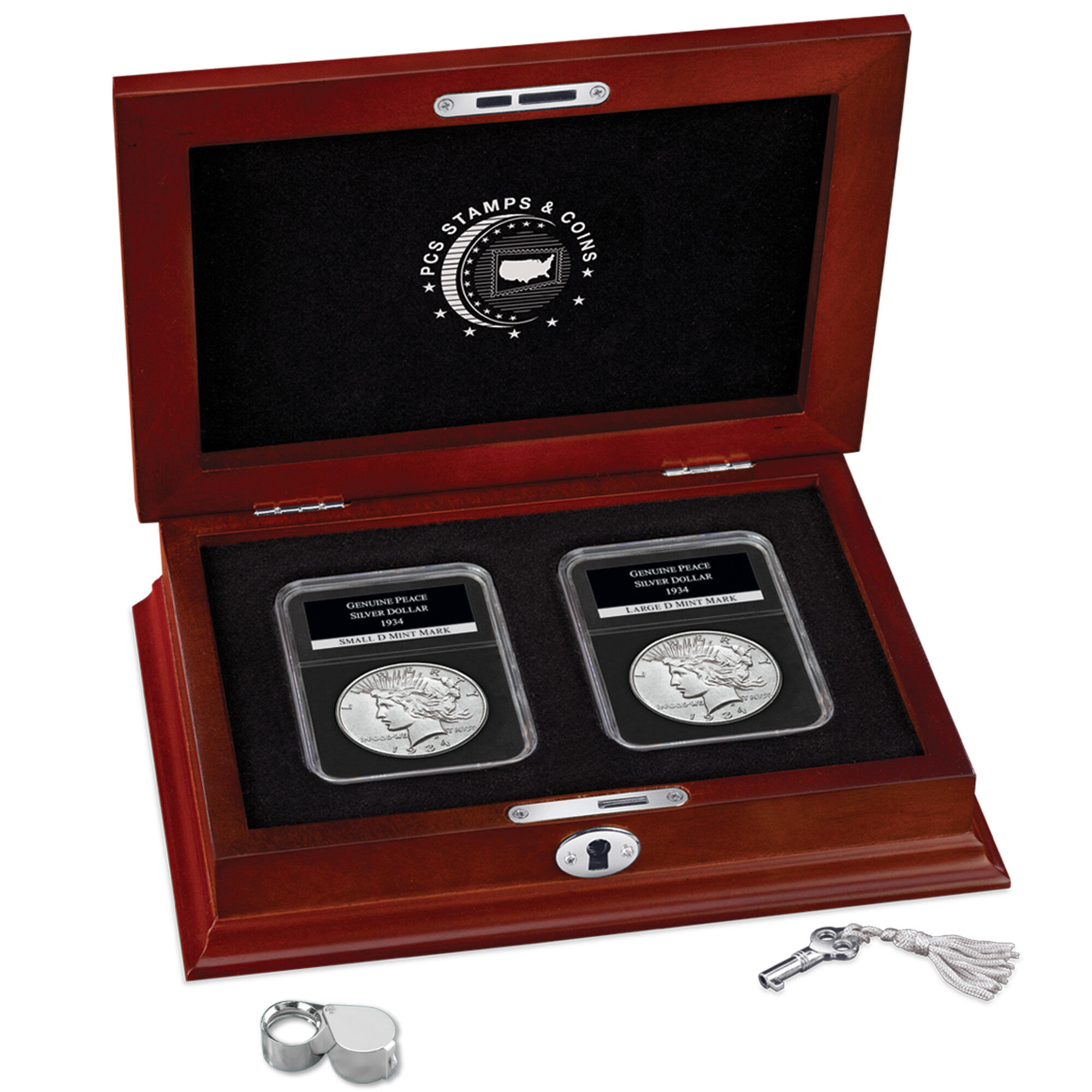 Showcasing a one-year-only historic mint mark change…
• A pair of last-year 1934 Denver Mint Peace Silver Dollars with two different varieties of the "D" mint mark — the only set of its kind in Peace Dollar history.
• Both 90% silver coins are in gently circulated condition with all major design details visible, including the mint marks.
• Each coin is protectively encapsulated in a sonically sealed case similar to those used by major coin-grading companies; the label within identifies the coveted variety of the coin.
• Accompanied by a deluxe wooden Display Chest (measuring 5¾" x 8" x 1⅞").
• Comes with a Collector's Guide, which provides fascinating narrative about the Peace Dollar and the two different varieties of mint marks from the Denver Mint in 1934, and a magnifying loupe to assist in distinguishing them.
• Guarantee of Satisfaction: Free returns for replacement or full refund.
Show Less
Show More
$349
Payable in 3 monthly installments of $119 (includes shipping)
This product allows the convenience of a gradual payment plan. It is payable in three equal, monthly, interest-free installments.
Please note: The exact appearance of the coins you receive may vary from the images shown.
Your satisfaction is 100% guaranteed. You may return the product at our expense within 30 days for replacement or for a full refund. Orders are subject to acceptance.