The First West Point Mint U.S. Silver Dollar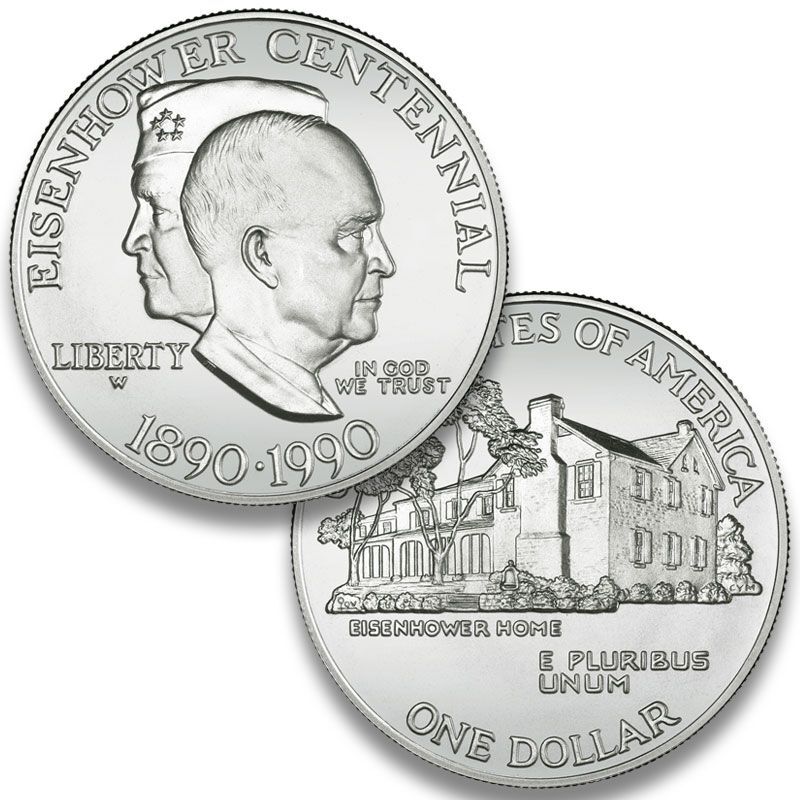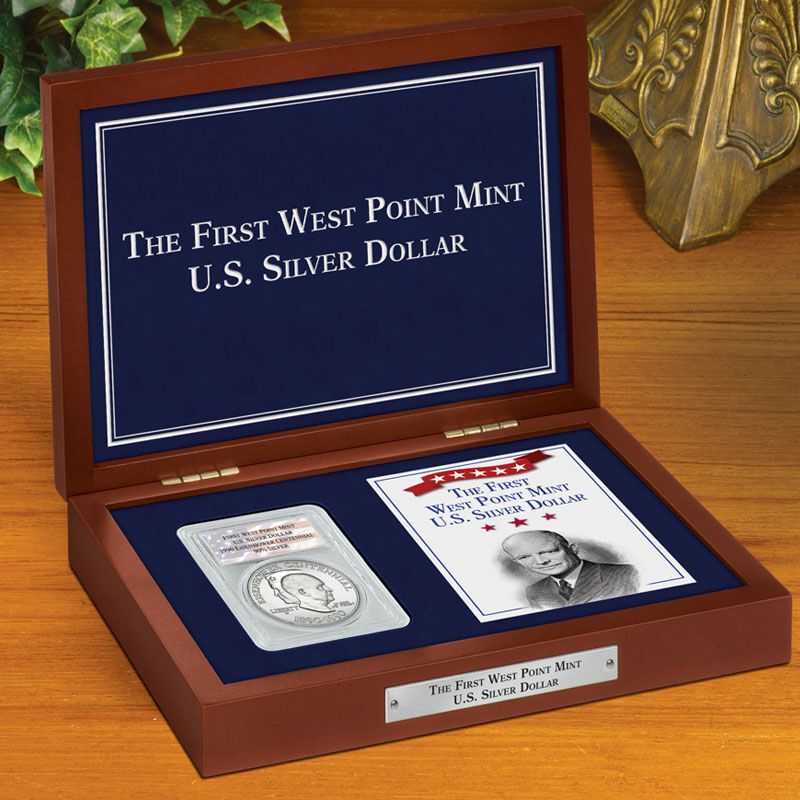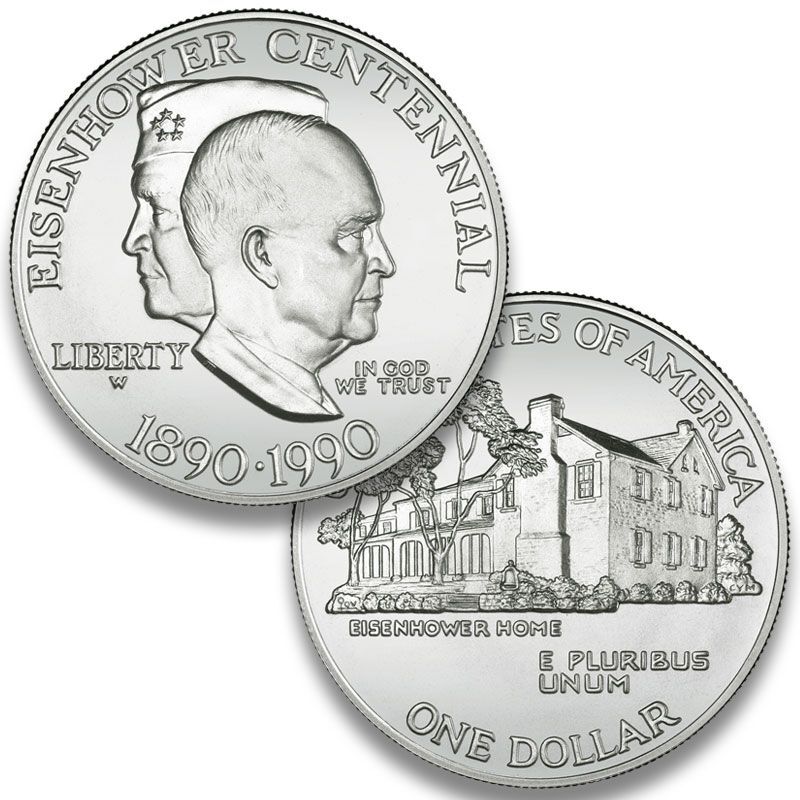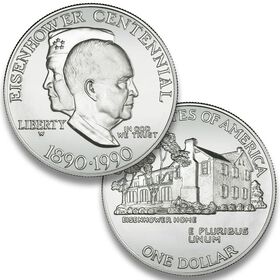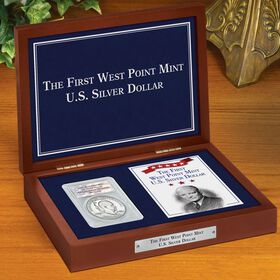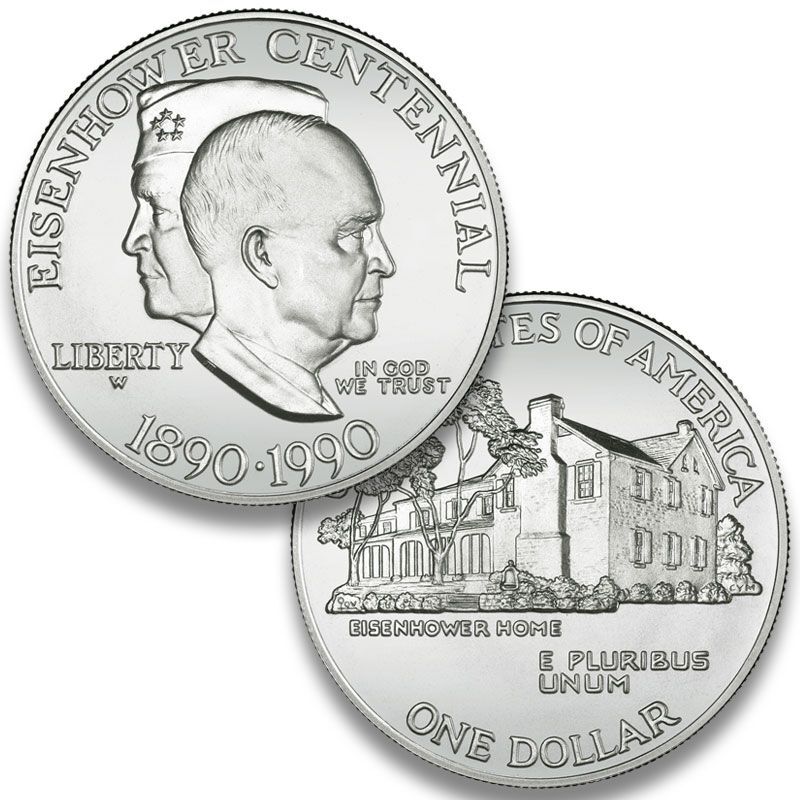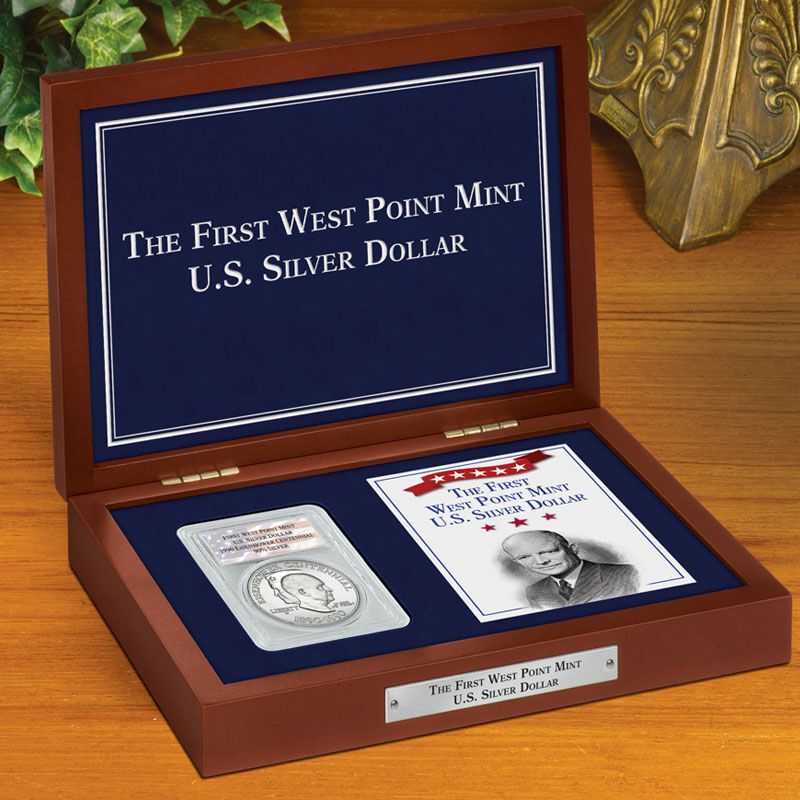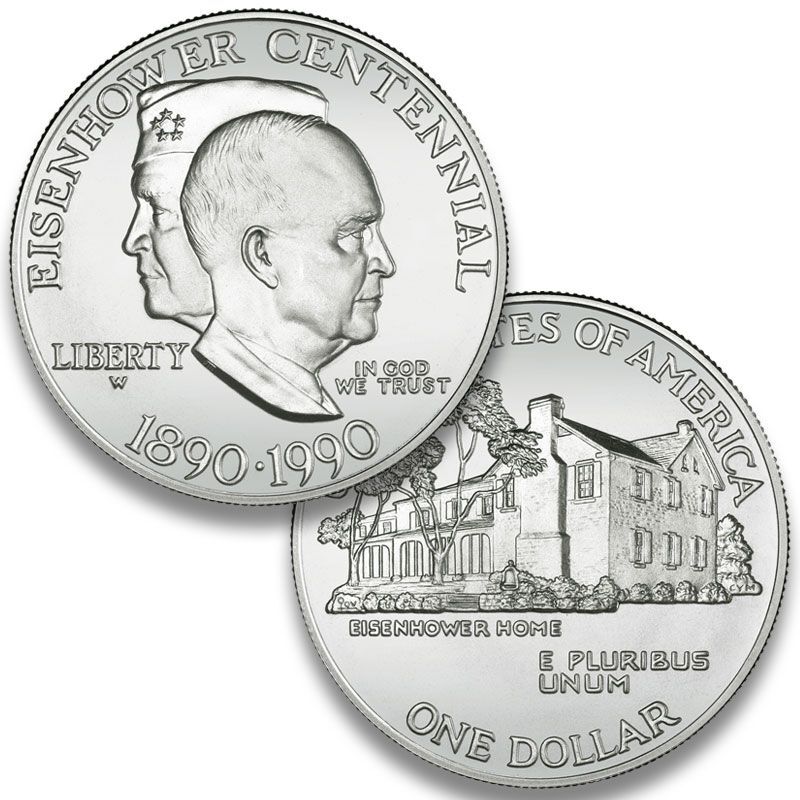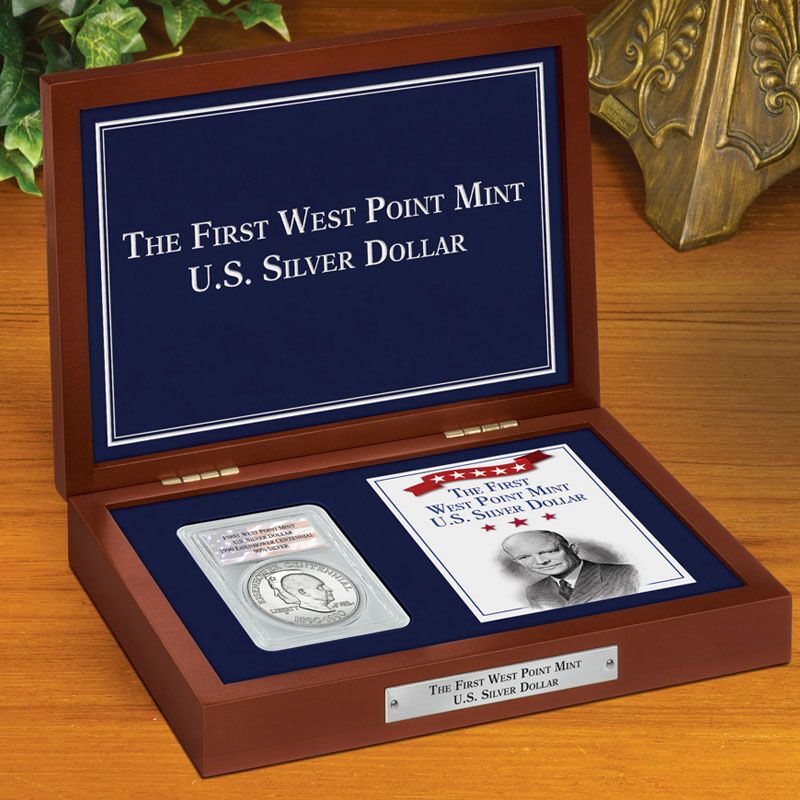 A one-year-only, limited-edition tribute to one of America's most distinguished leaders.

PCS Stamps & Coins offers you the opportunity to acquire a strictly limited-edition, never-to-be-made-again 90% silver dollar commemorating one of America's greatest soldier-statesmen. In 1915, a young Dwight D. Eisenhower graduated from the United States Military Academy at West Point. Fittingly, 75 years later, the West Point Mint's presses began striking this one-year-only issue. Now, after nearly three decades, it has become almost impossible to find.

You will receive a one-year-only 90% silver dollar that:

• Represents only a small quantity of these historic coins struck by the U.S. Mint as limited-edition uncirculated versions — less than 18% of the total mintage.
• Is the only U.S. coin featuring a double portrait of the same person, honoring both general and President; the reverse depicts his home in Gettysburg, Pennsylvania.
• Bears the rarely seen "W" mint mark from the West Point Mint, built in 1937 as a bullion depository, which quickly became known as the "Fort Knox of Silver."
• Is presented in brilliant uncirculated condition, protectively encapsulated in a crystal-clear holder that allows worry-free viewing of all the design details.
Show Less
Show More
In stock. Ships in 4-8 weeks.
$139
Payable in 3 monthly installments of $49
You will receive a custom-crafted, wooden Display Chest that measures 5½" x 7½" x 1½". Also included is an expertly written Collector's Guide with detailed information on the West Point Mint and the coin.

This product allows you the convenience of a gradual payment plan. You can pay in three monthly installments.

• Your satisfaction is 100% guaranteed. You may return your product within 30 days for replacement or for a full refund.
• Reservations are subject to acceptance.