The 1917 Walking Liberty Mint Mark Set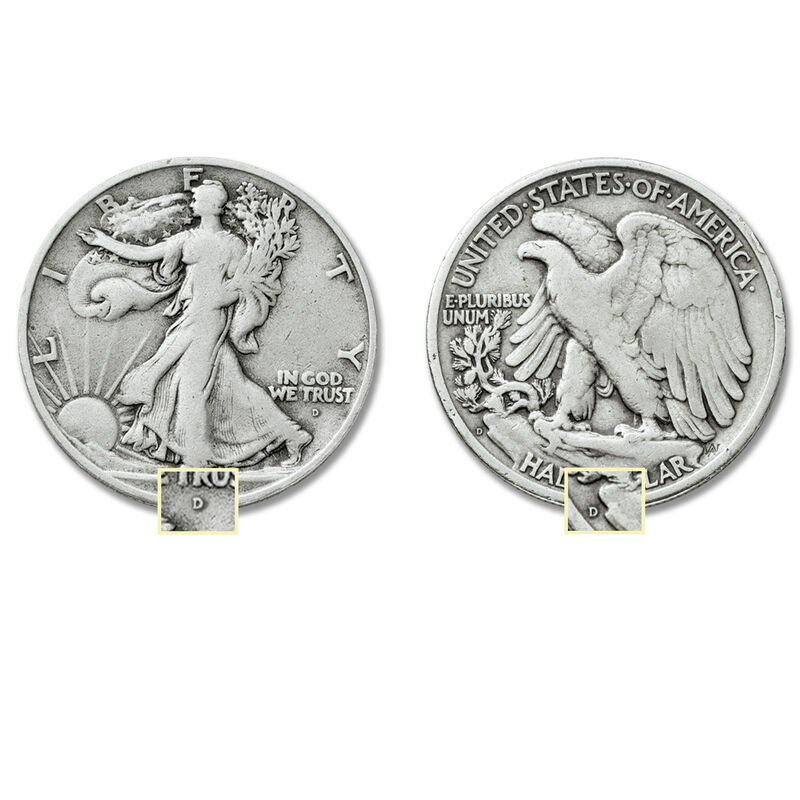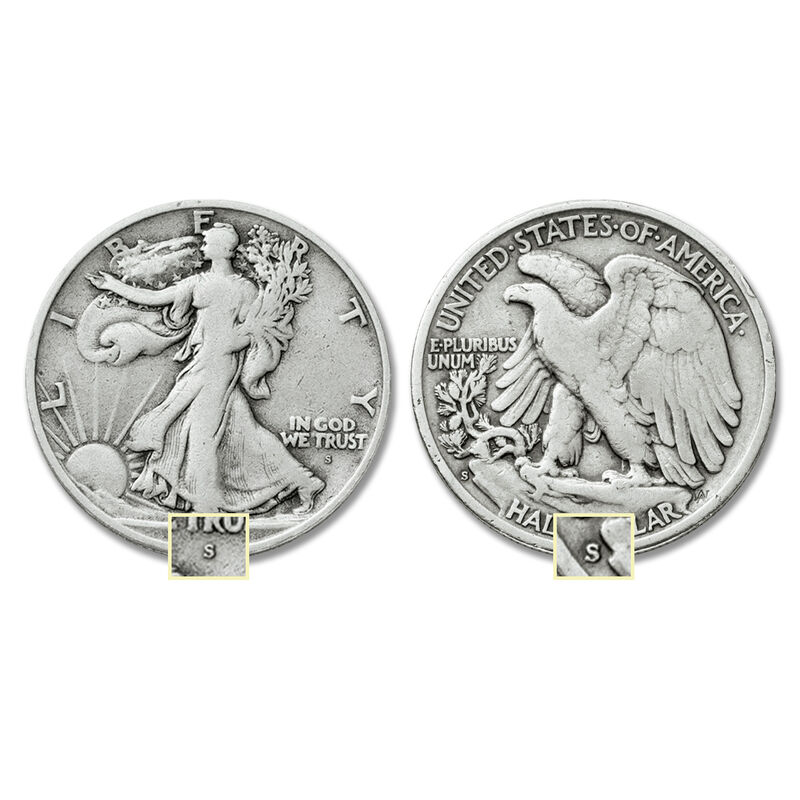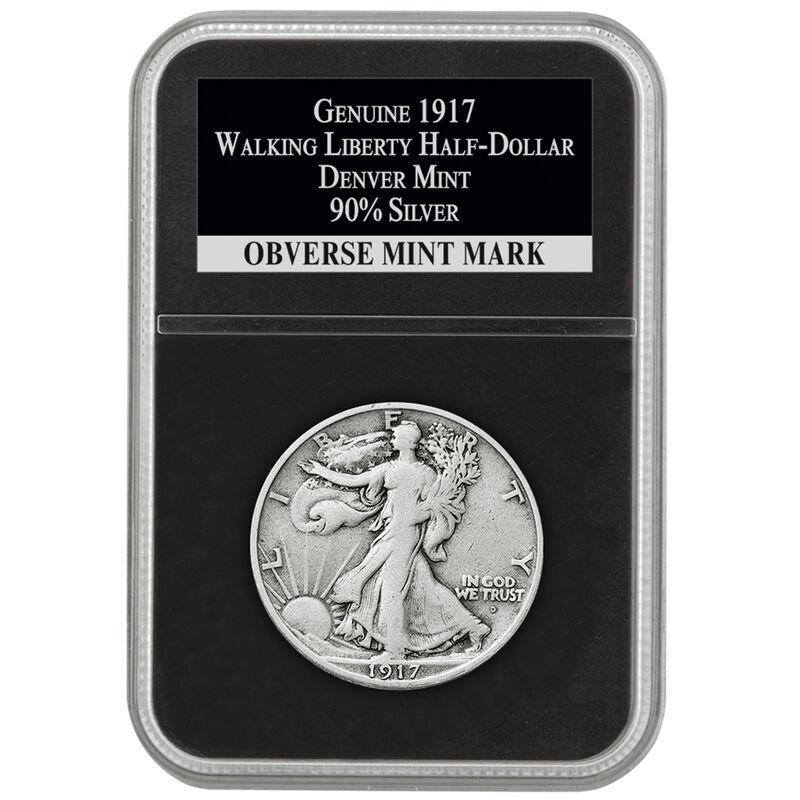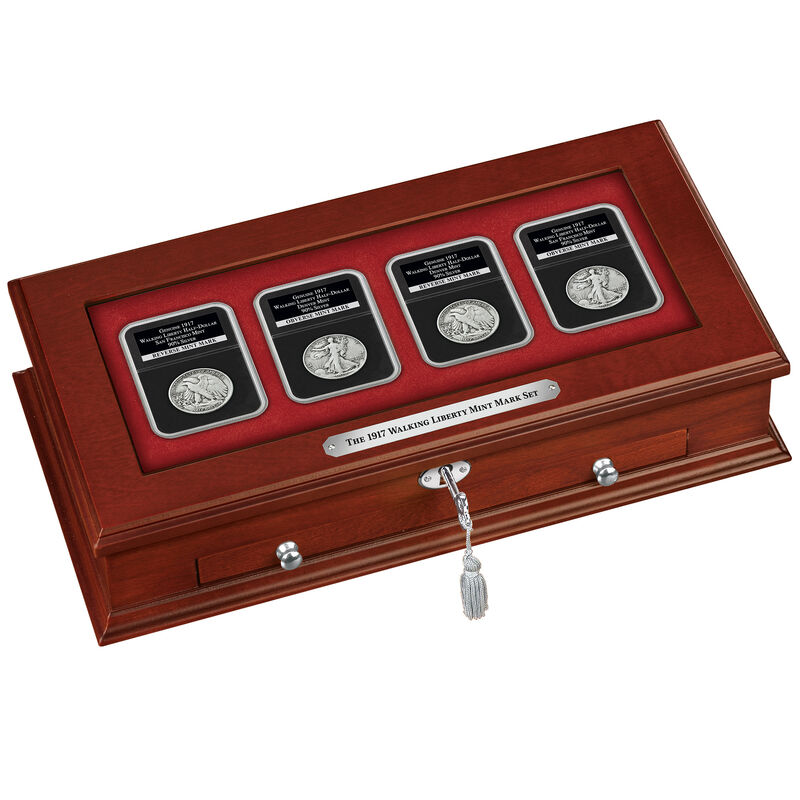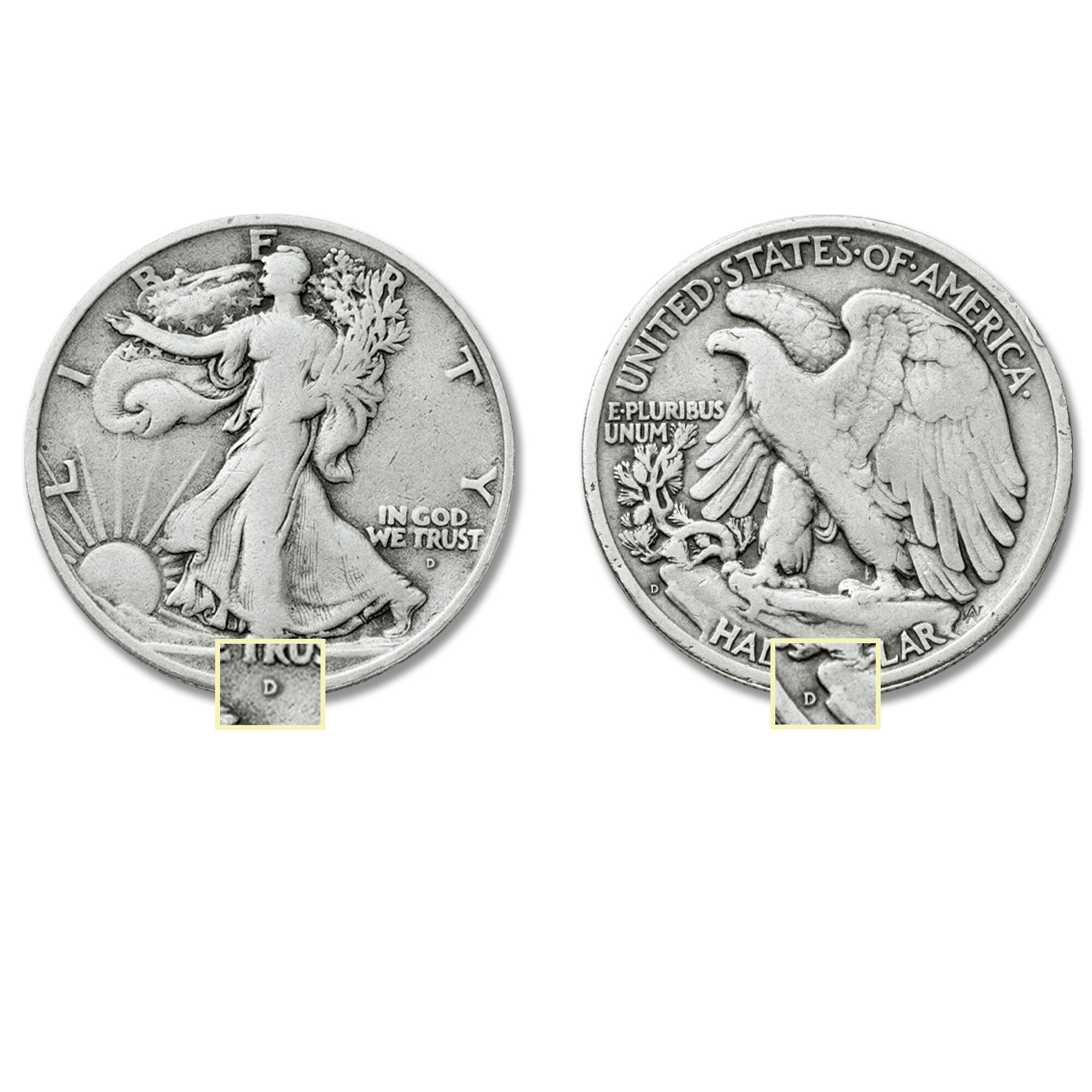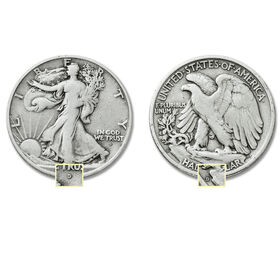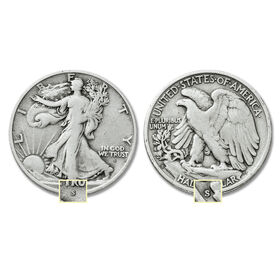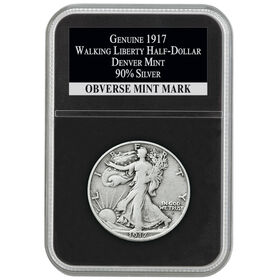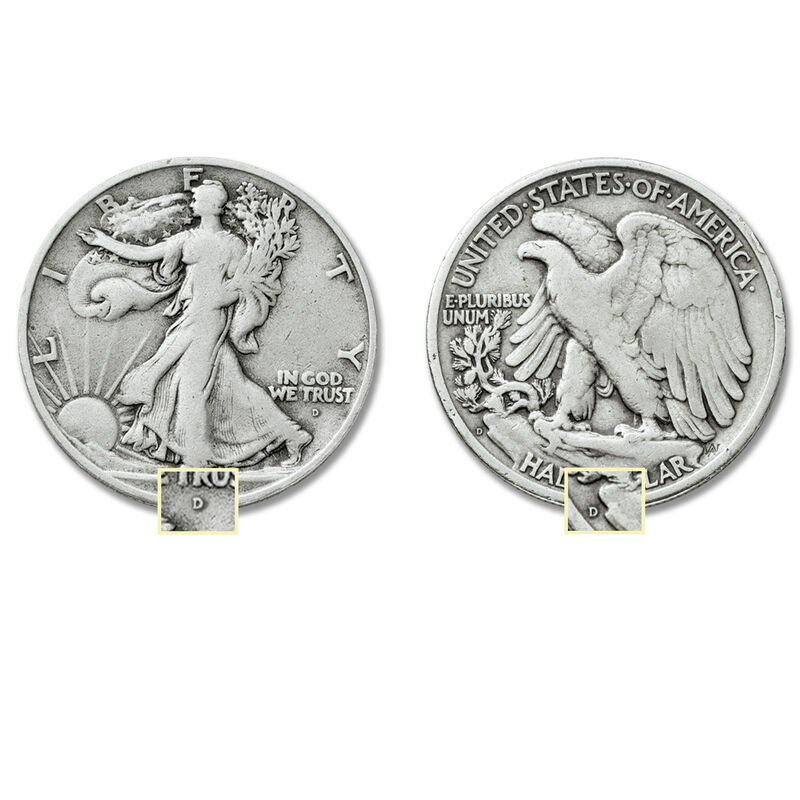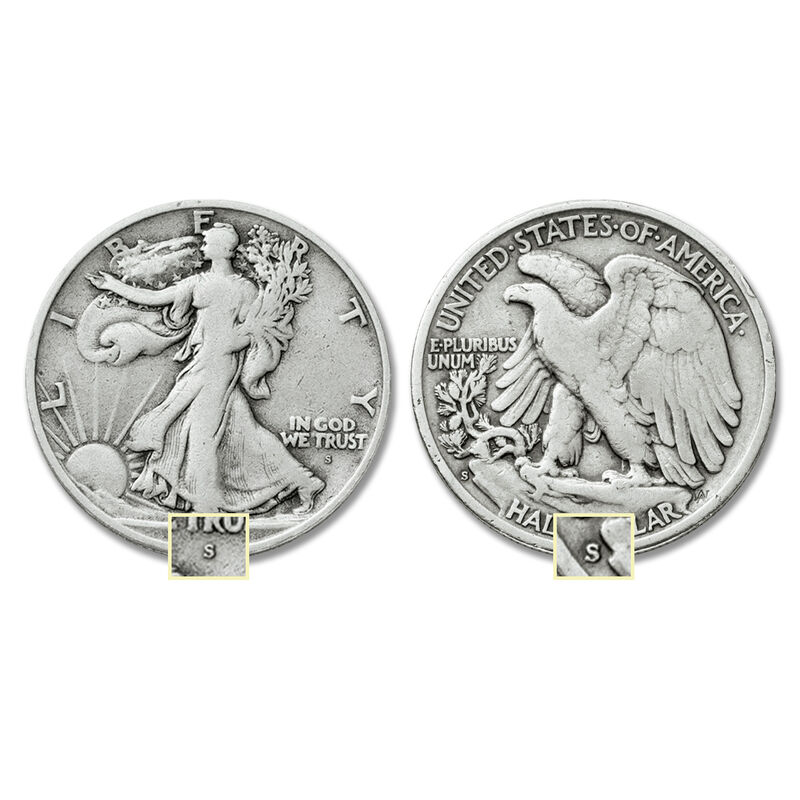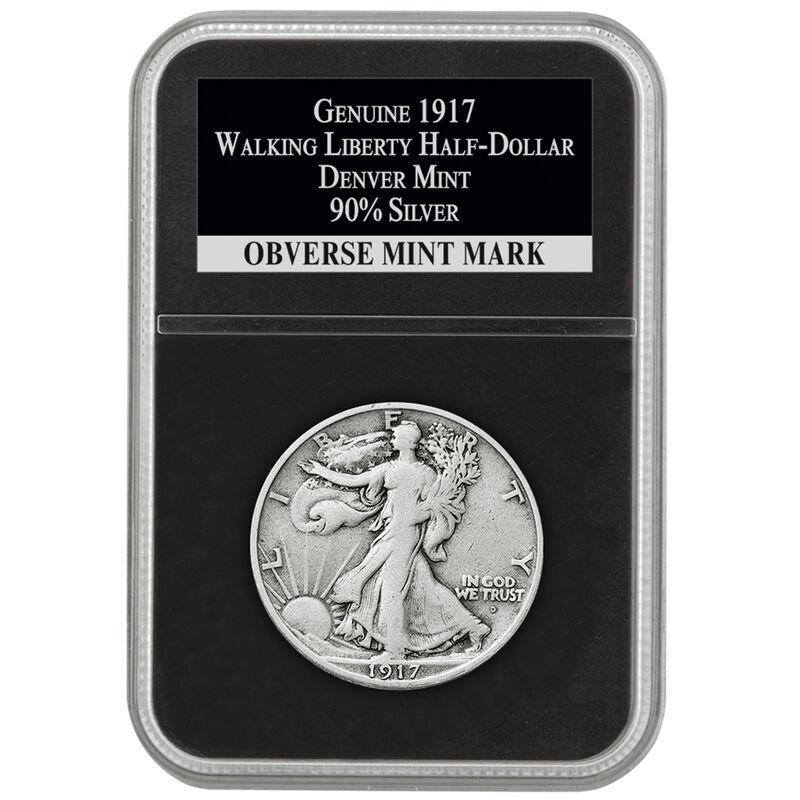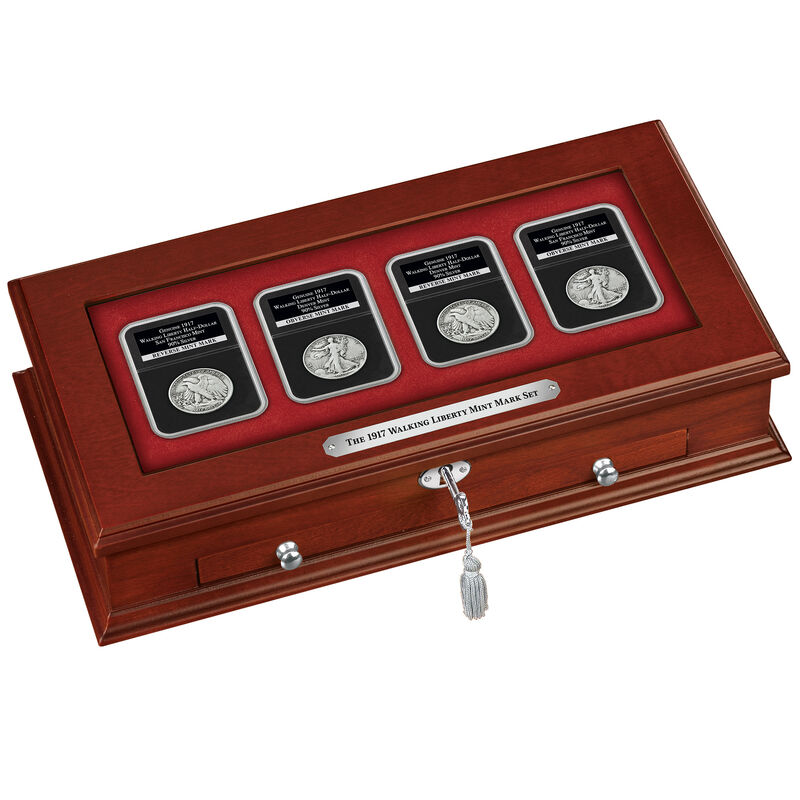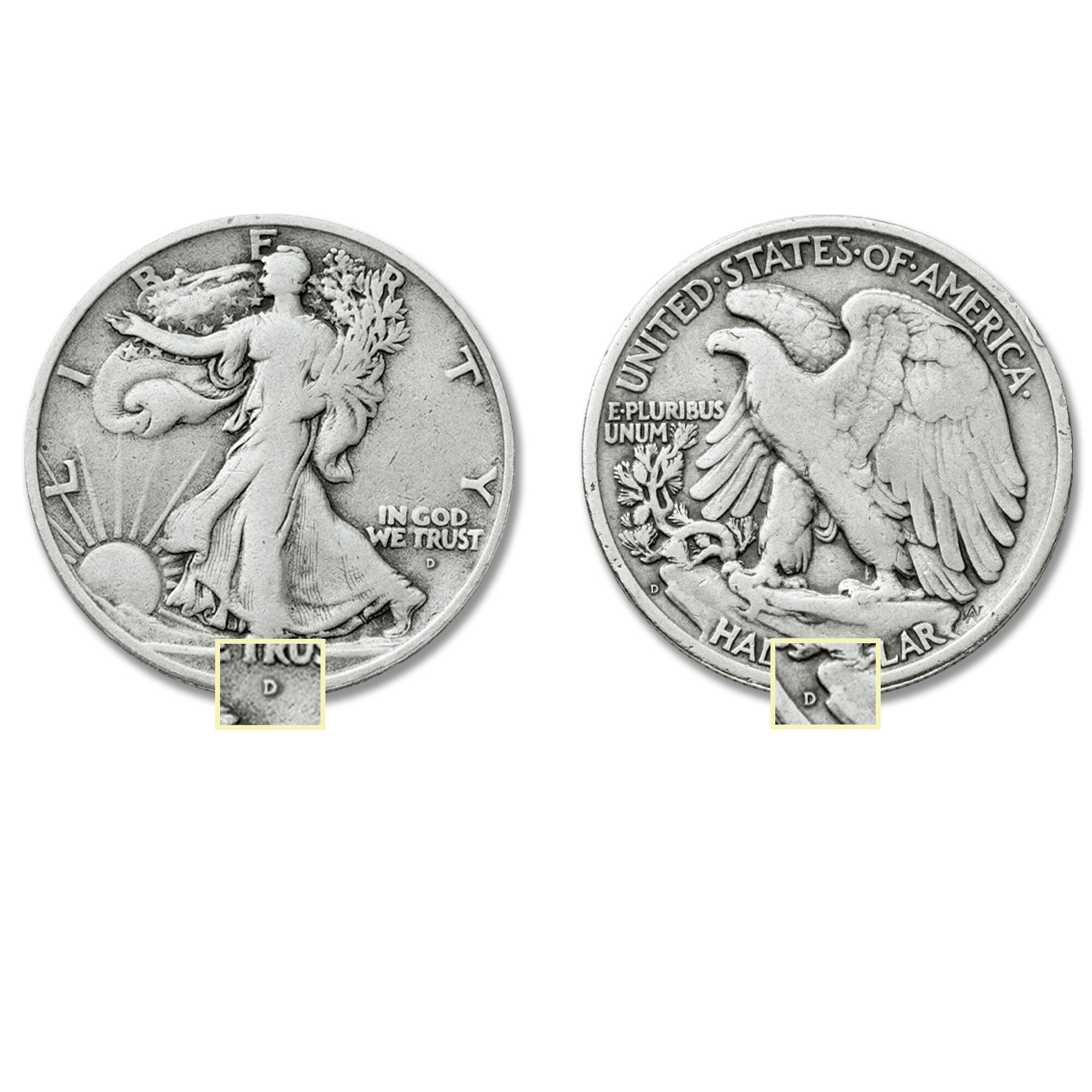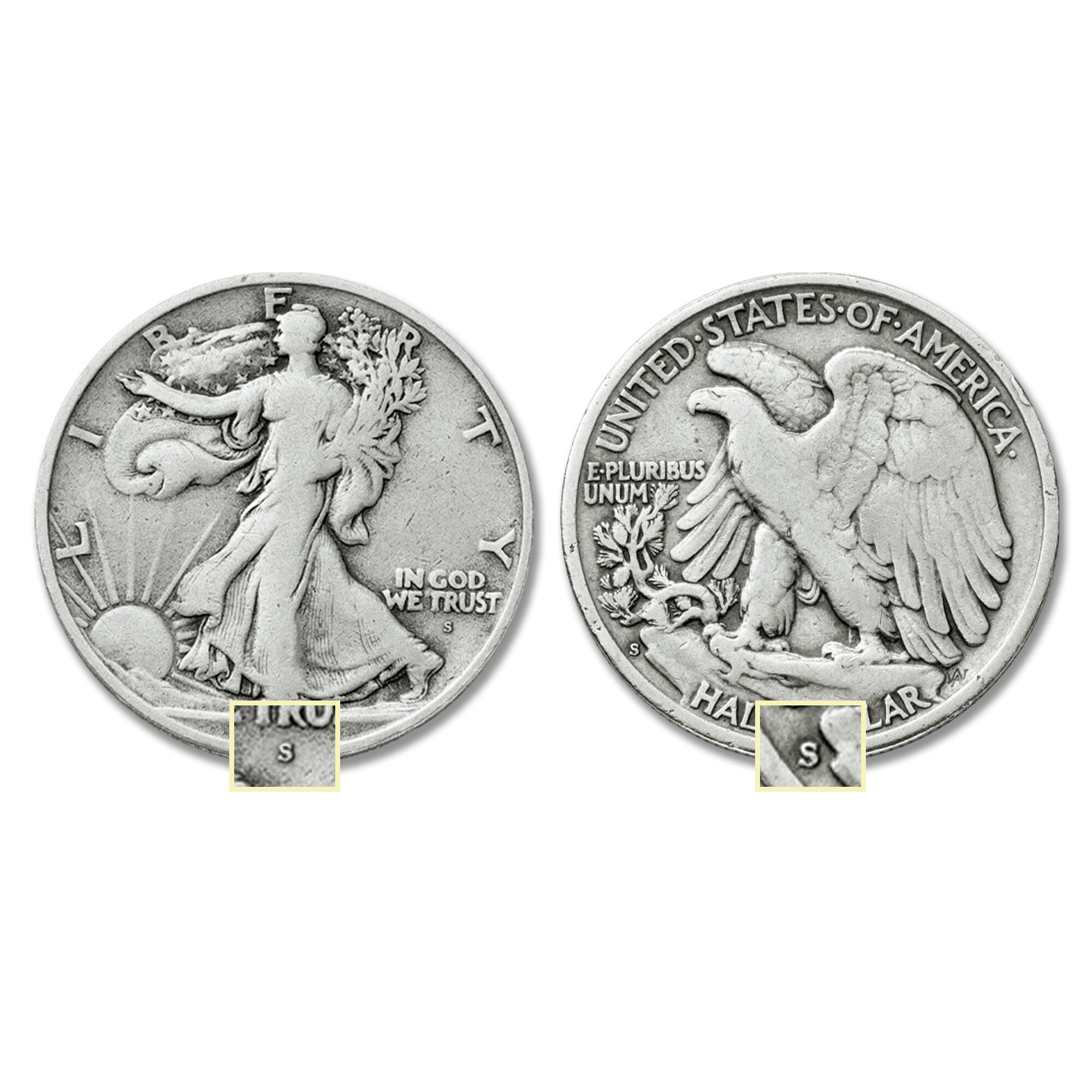 Four century-old silver half-dollars showcasing a one-time-only mint mark change…
• The complete set of 1917 Walking Liberty Half-Dollars from Denver and San Francisco, featuring both mints and both mint mark locations.
• The only year to feature mint marks on both front and back!
• Relatively few Walking Liberty Half-Dollars were made in 1917 — and less than 25 percent were issued with the mint marks in the original position on the front.
• Adolph A. Weinman's stunning design, considered one of the most beautiful in U.S. history, depicts Liberty wrapped in the American flag, striding toward the rising sun.
• A striking symbol of freedom, the back features an eagle and a mountain pine sapling to suggest the United States as a young and growing nation.
• Each coin is in gently circulated condition with all major design details visible, including the mint marks.
• FREE: A Display Chest and Collector's Guide, included at no extra charge, sent with the third shipment.
• Guarantee of Satisfaction: Free returns and you may cancel at any time.
Show Less
Show More
$115
per coin
One coin per shipment, each payable in 2 monthly installments of $61 (includes shipping)
The only U.S. coin set with coins struck in the same year but with different mint mark locations, The 1917 Walking Liberty Mint Mark Set forms a collectible of beauty, meaning and importance. This collection allows you the convenience of building it item-by-item with a gradual payment and shipment plan: Coins will be shipped at the rate of one every other month (four total shipments in this collection). You may pay for each coin in two monthly installments.
These historic coins are housed in sonically sealed holders similar to those used by the major coin-grading services. Please note: The exact appearance of the coins you receive may vary from the images shown.
The custom-crafted wooden Display Chest (measuring 13" x 6½" x 3") and Collector's Guide — with details about the design and history of the Walking Liberty Half-Dollar, as well as the fascinating story of the changing mint mark — will be sent with the third shipment.
Your satisfaction is 100% guaranteed. You may return any shipment within 30 days for replacement, or for a full refund with no further obligation. You may cancel at any time by calling the toll-free number included with each shipment, or by accessing My Account online. Either party may cancel this agreement at any time. Price is subject to possible adjustment due to unusual market conditions.
Note: The 1917 Walking Liberty Half-Dollar from the Philadelphia Mint does not feature a mint mark and is not included in this set.