The 18th-Century Uncirculated Pillar Dollar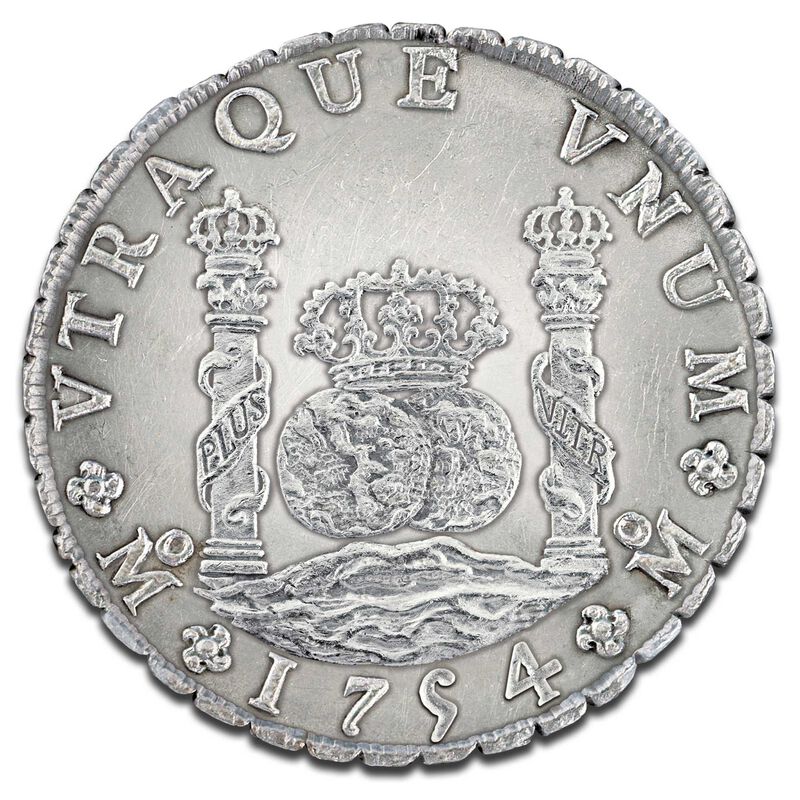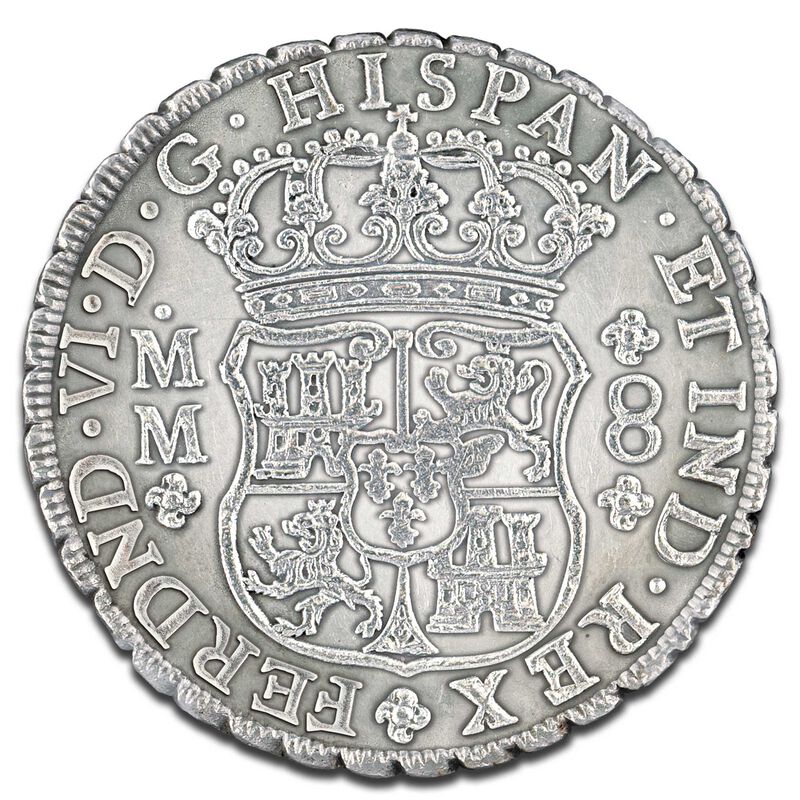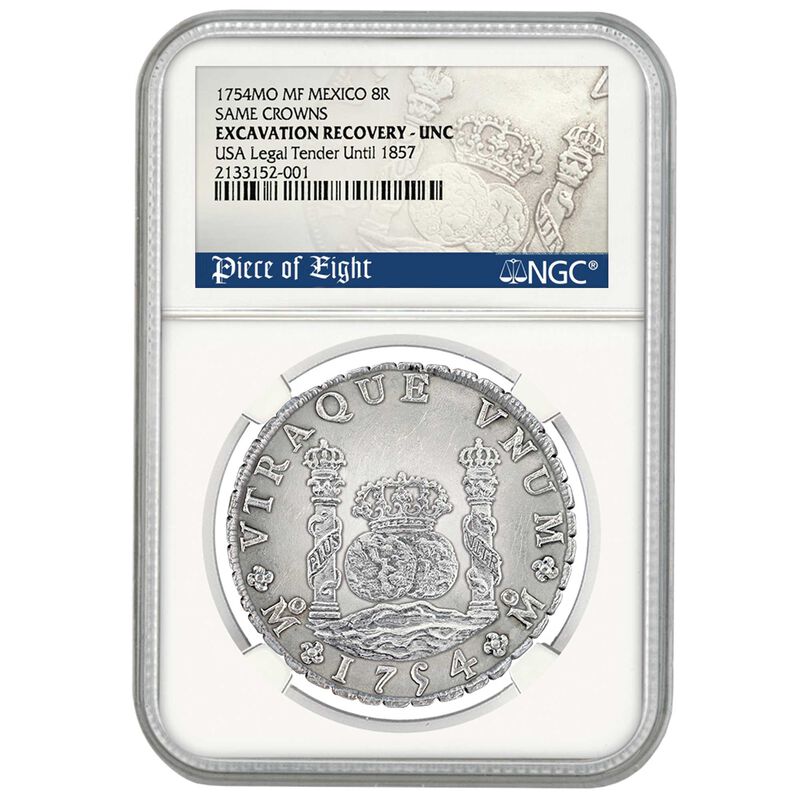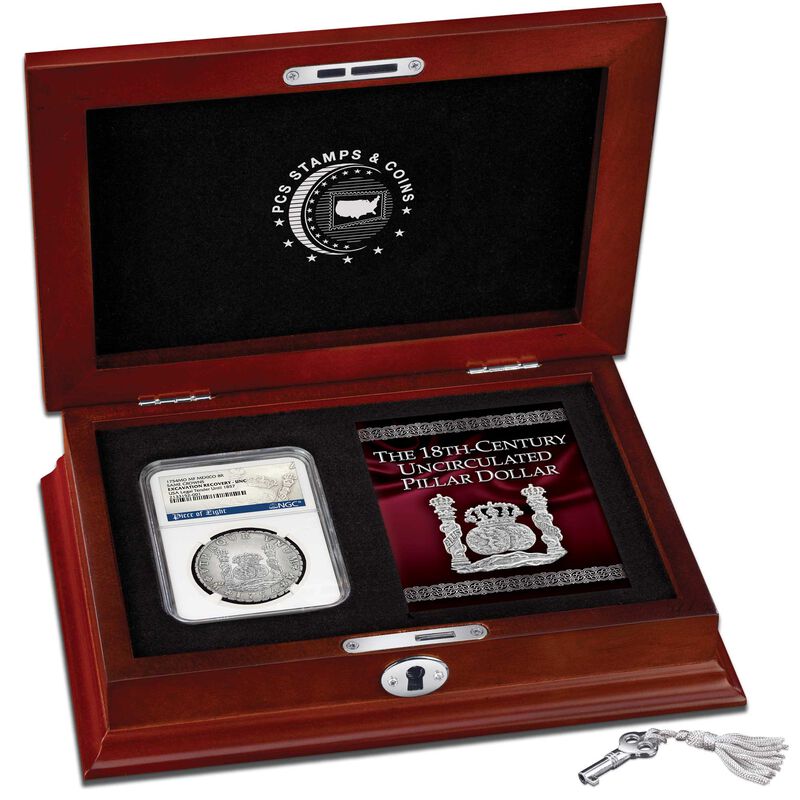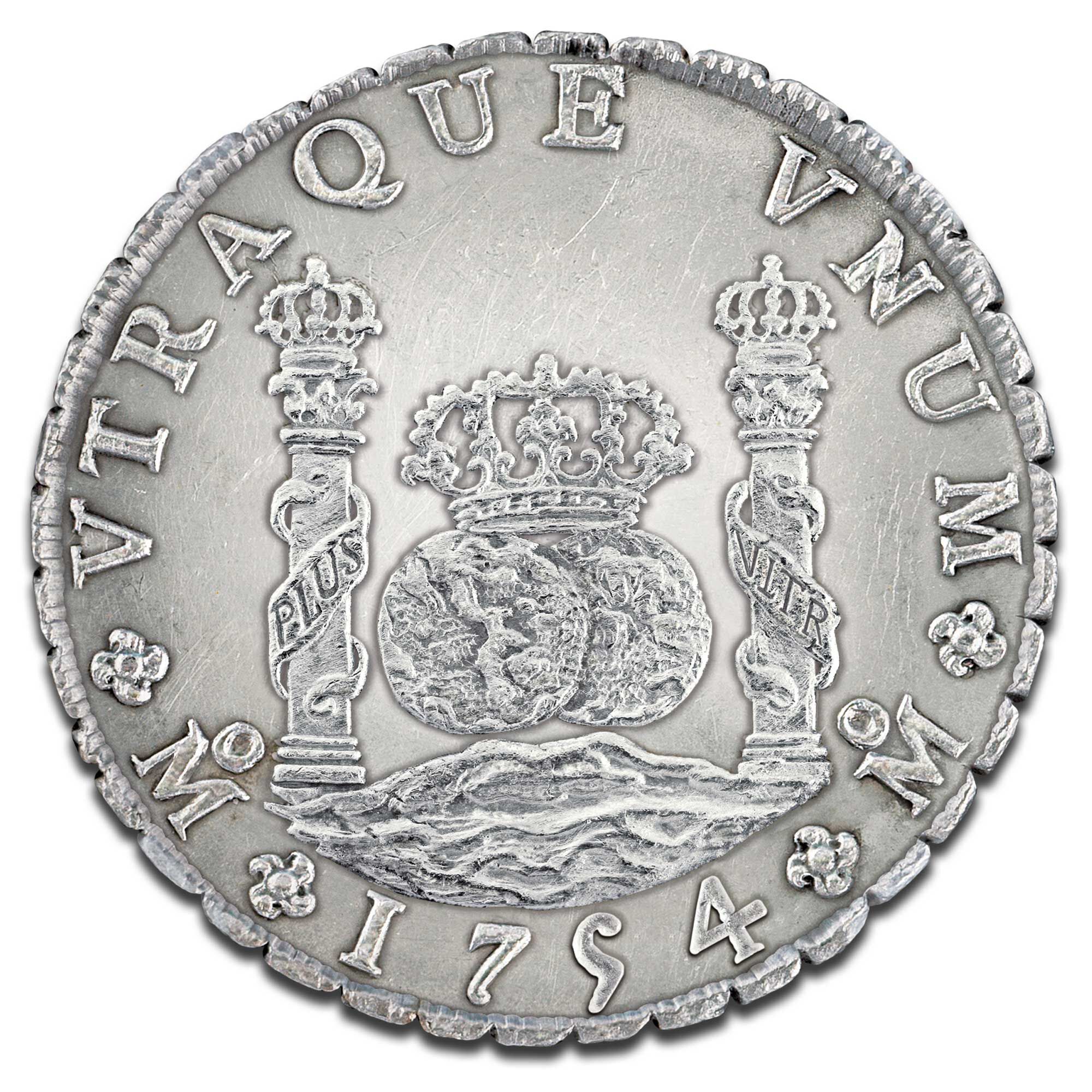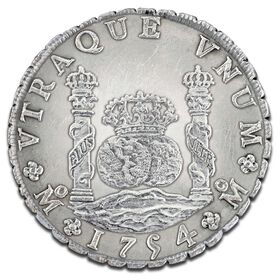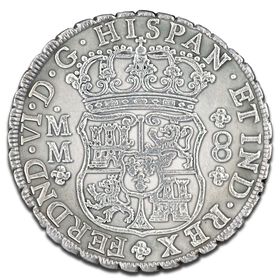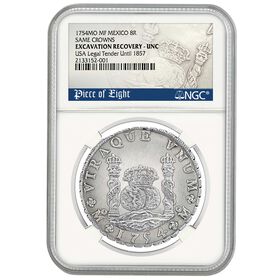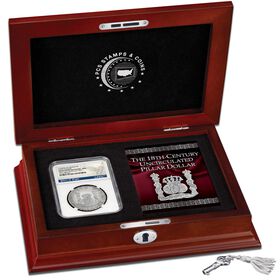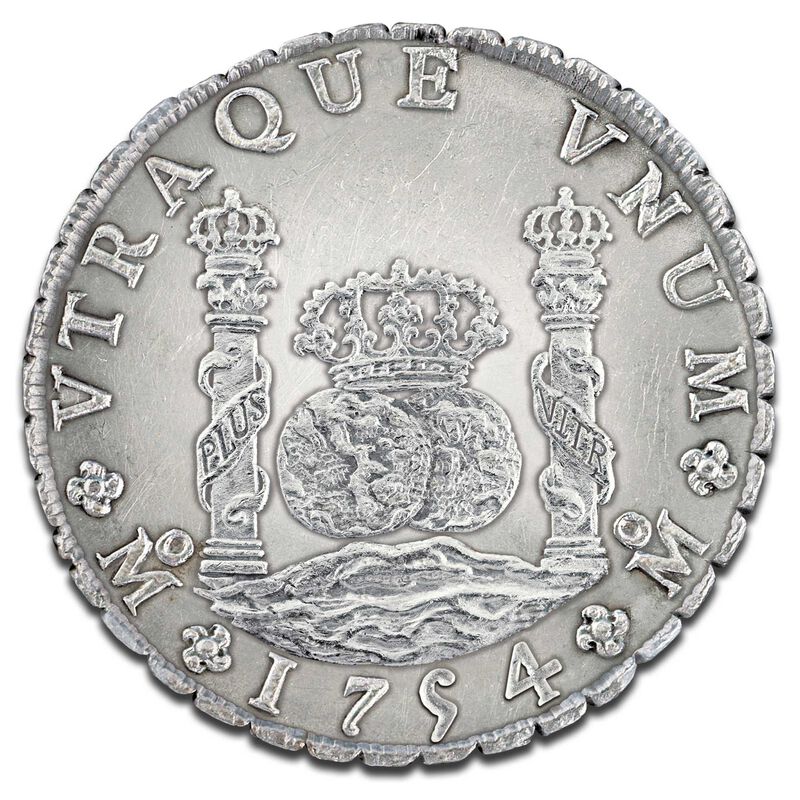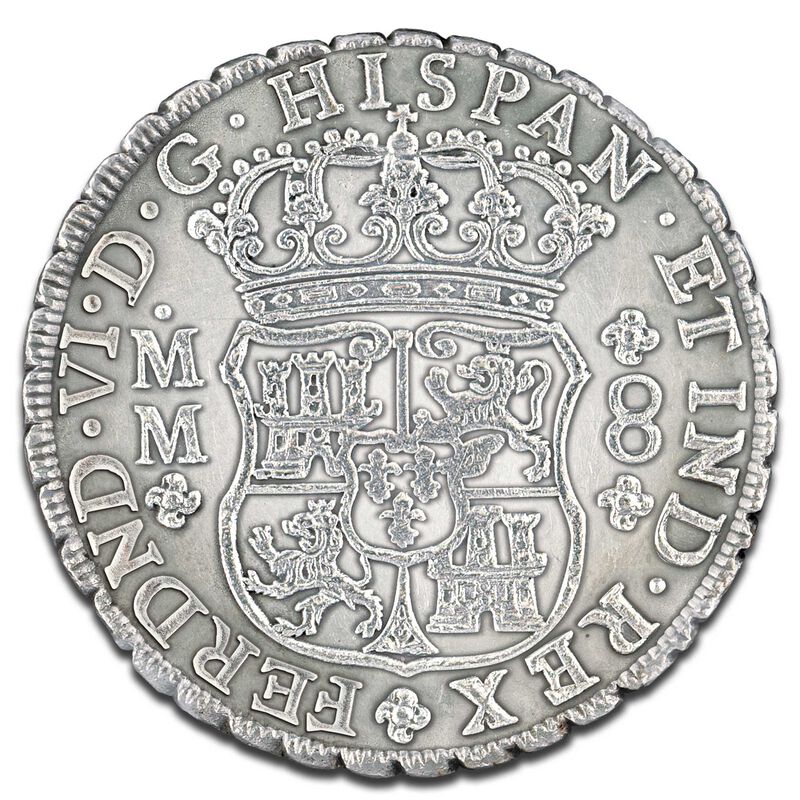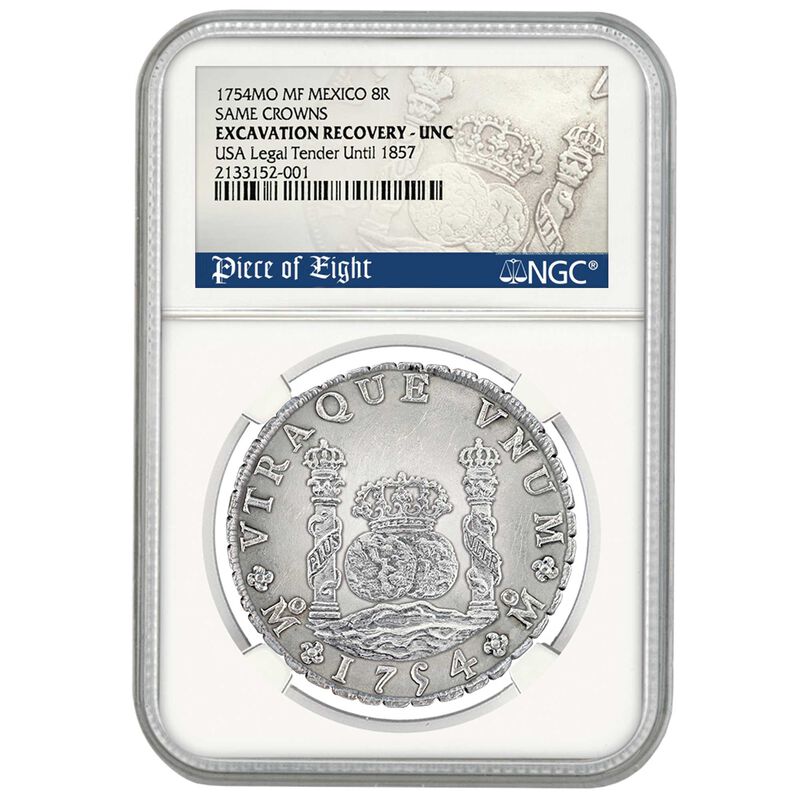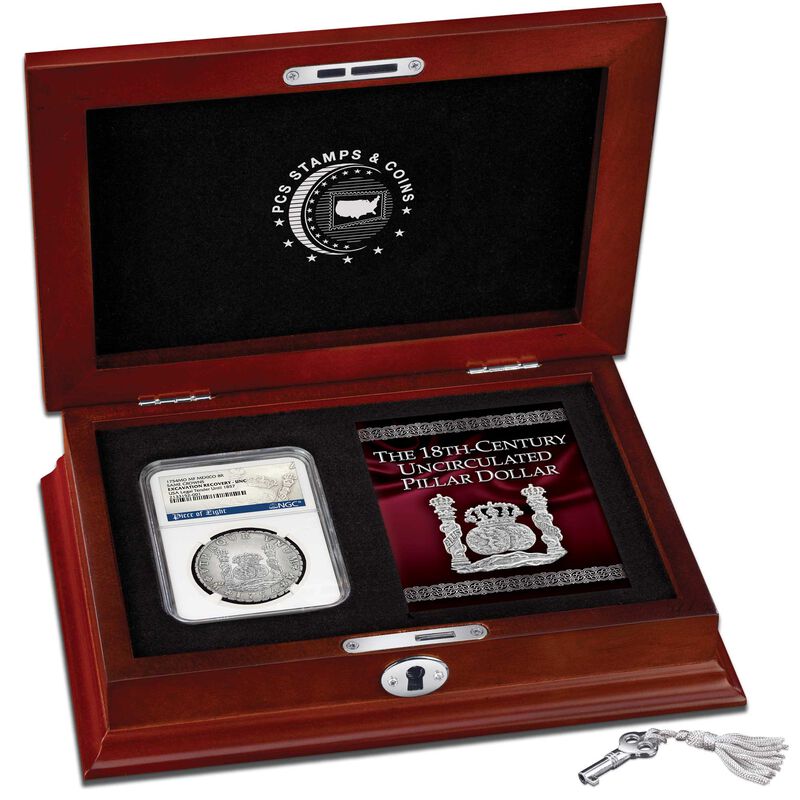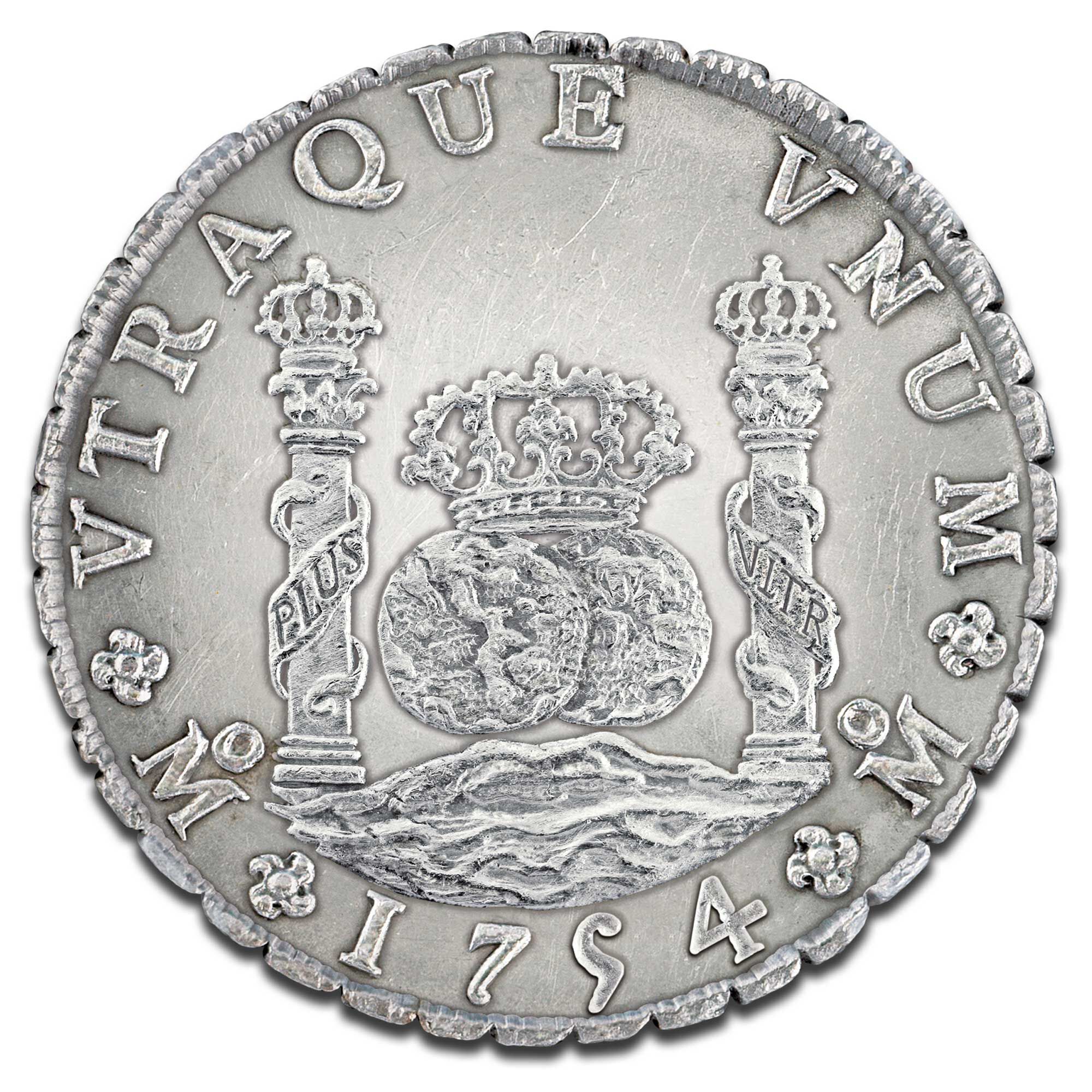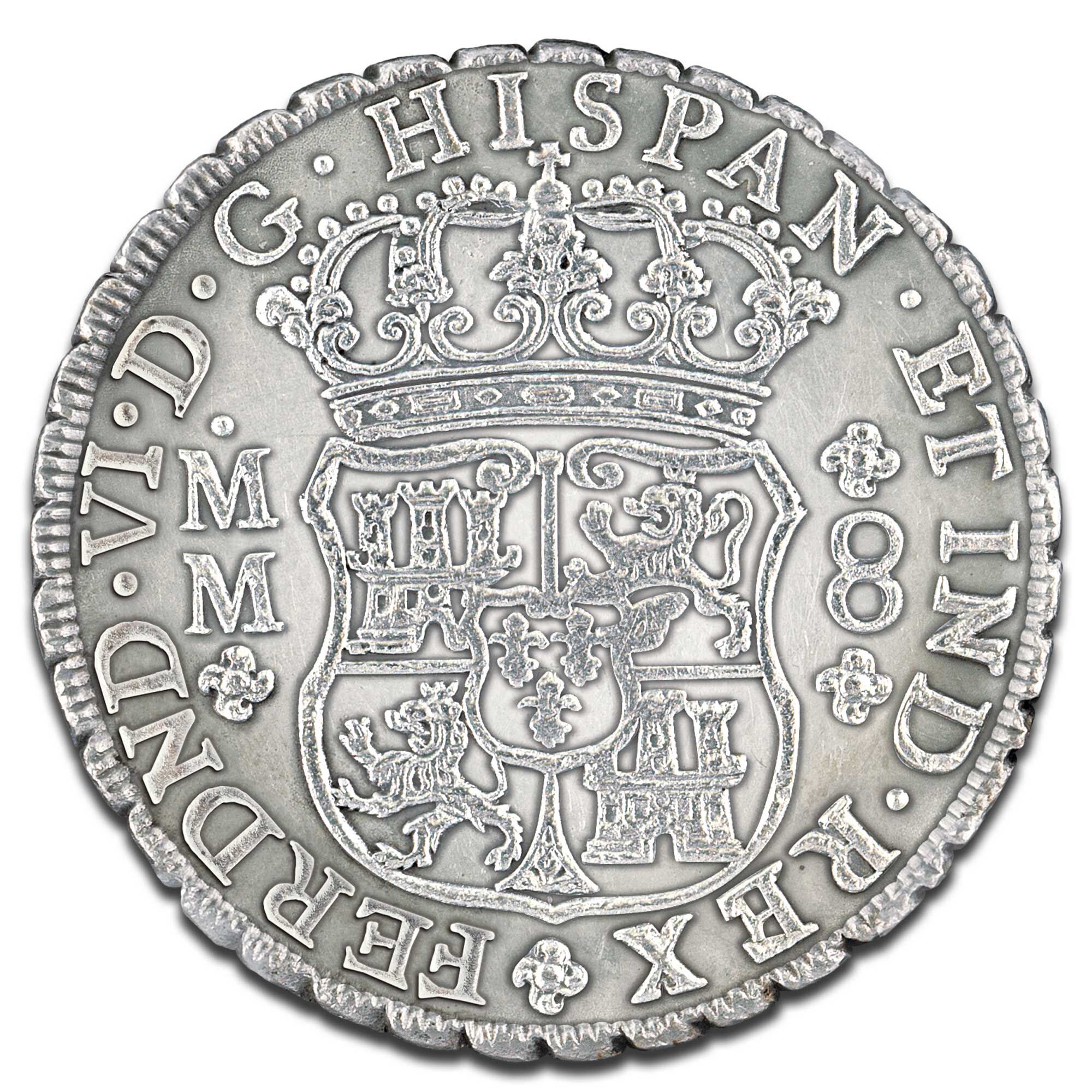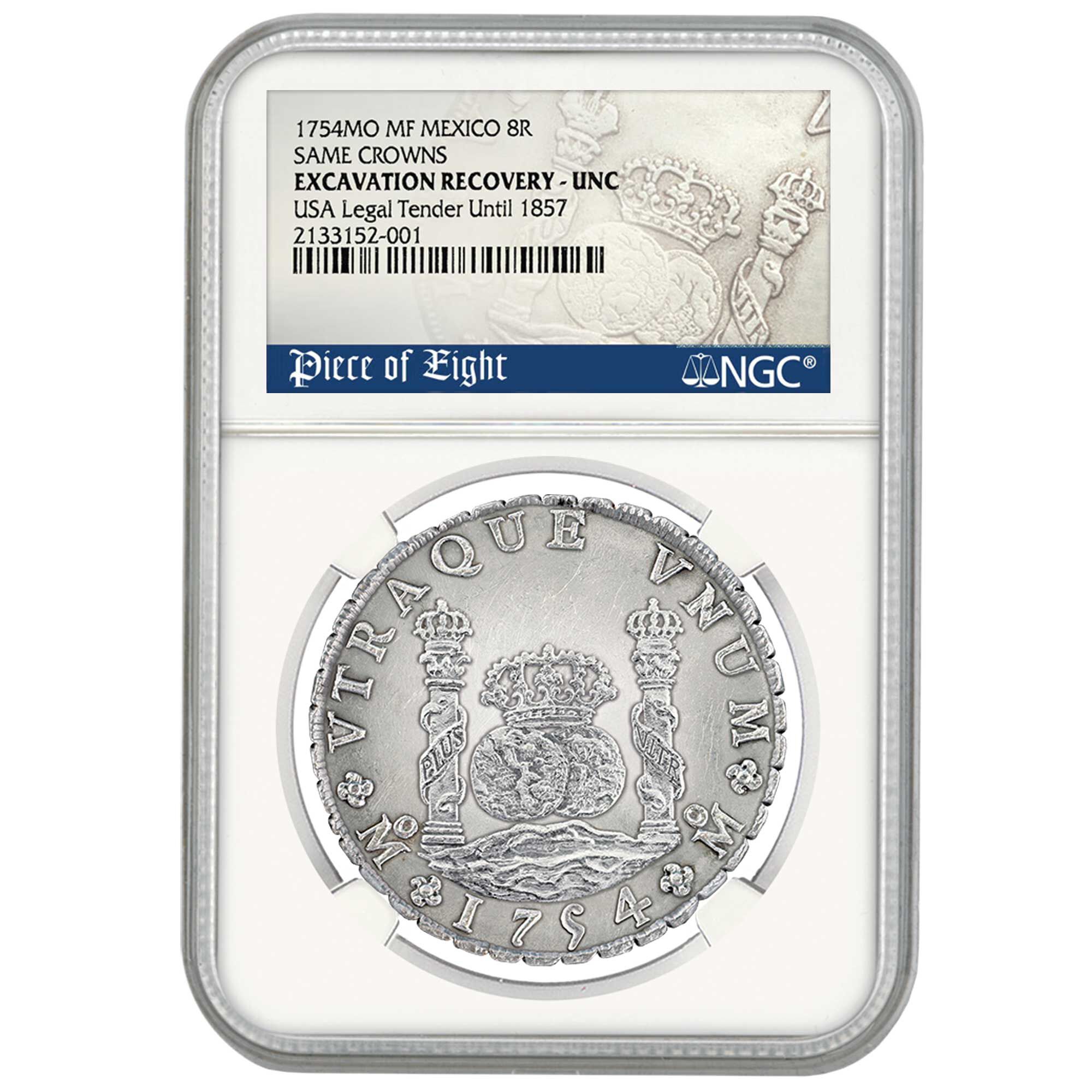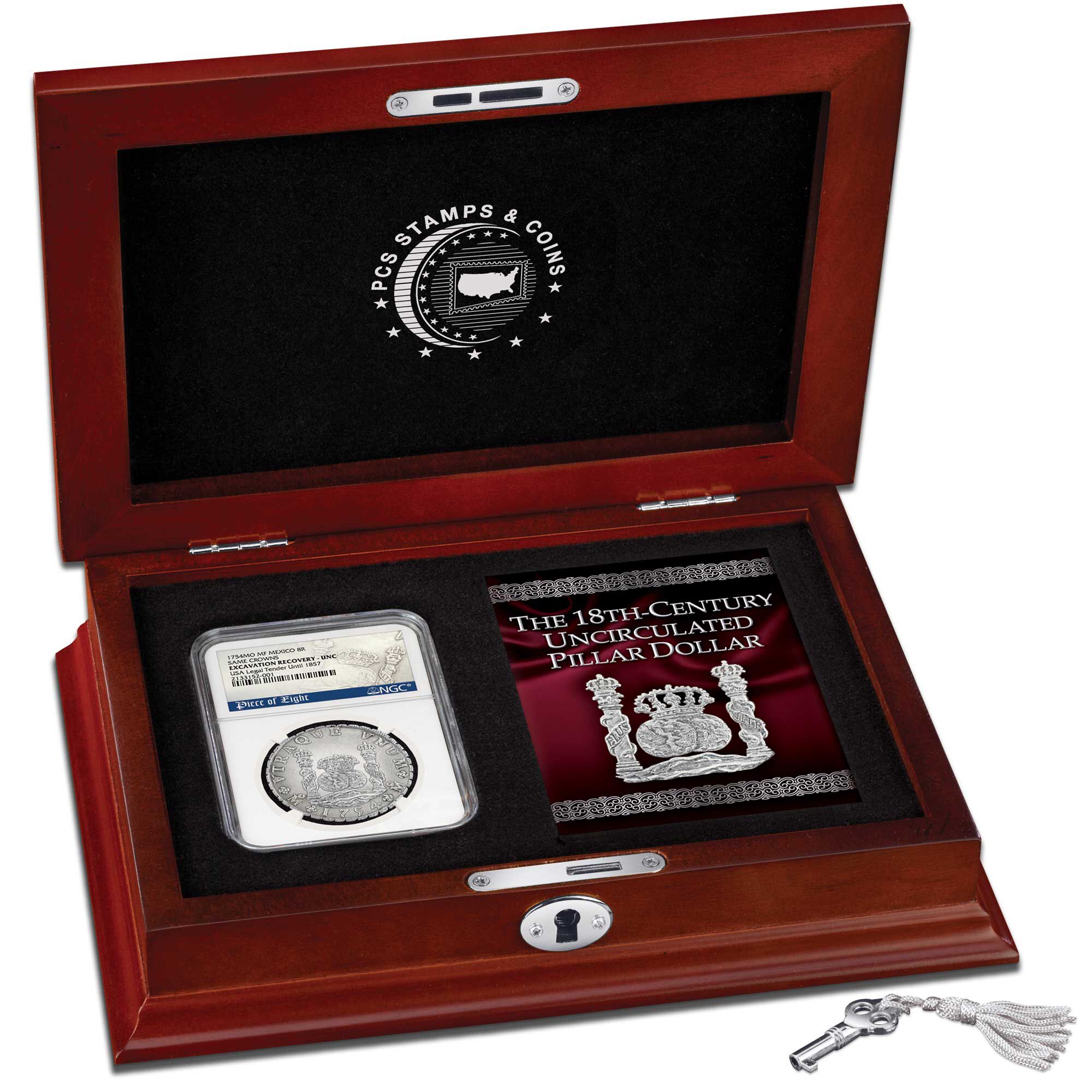 One of the first colonial silver coins, struck at the oldest mint in the Americas…
• A beautifully preserved 8-reales Spanish silver dollar — also known as a "piece of eight" — miraculously recovered from a buried hoard after more than 250 years.
• Expertly certified by Numismatic Guaranty Corporation (NGC), one of the world's leading coin-grading authorities, as Excavation Recovery — Uncirculated.
• Struck in 1754 at the Mexican Mint, the oldest mint in the Americas, this magnificent coin has miraculously retained its beautiful design details.
• With a precise weight of 27 grams and .917 pure silver content, the 8-reales Spanish silver dollar was the largest silver coin in the American colonies in the 1700's.
• The forerunner of U.S. silver dollars, Pillar Dollars were the first machine-made silver coins minted in the New World — and legal tender in the United States until 1857!
• Sealed in a clear archival holder that beautifully preserves its stunning details while allowing you to examine both sides safely without fear of damage from dirt, dust and fingerprints.
• Accompanied by a deluxe wooden Display Chest (measuring 5⅜" x 1½" x 4⅜"), the perfect showcase for this heirloom-quality treasure.
• Comes with a Collector's Guide that provides fascinating details about the Pillar Dollar's famous design and history, including its NGC-authenticated Excavation Recovery certification.
• Guarantee of Satisfaction: Free returns for replacement or full refund.
Show Less
Show More
In stock. Ships in 1-2 weeks.
$2,189
Payable in 2 monthly installments of $1,099 (includes shipping)
This product allows the convenience of a gradual payment plan. It is payable in two equal, monthly, interest-free installments.
Please note: The design of the coin that you receive and the wording on the NGC label may vary slightly from the ones shown.
Your satisfaction is 100% guaranteed. You may return the product at our expense within 30 days for replacement or for a full refund. Orders are subject to acceptance.