The 2016 Limited-Edition Silver Proof Coins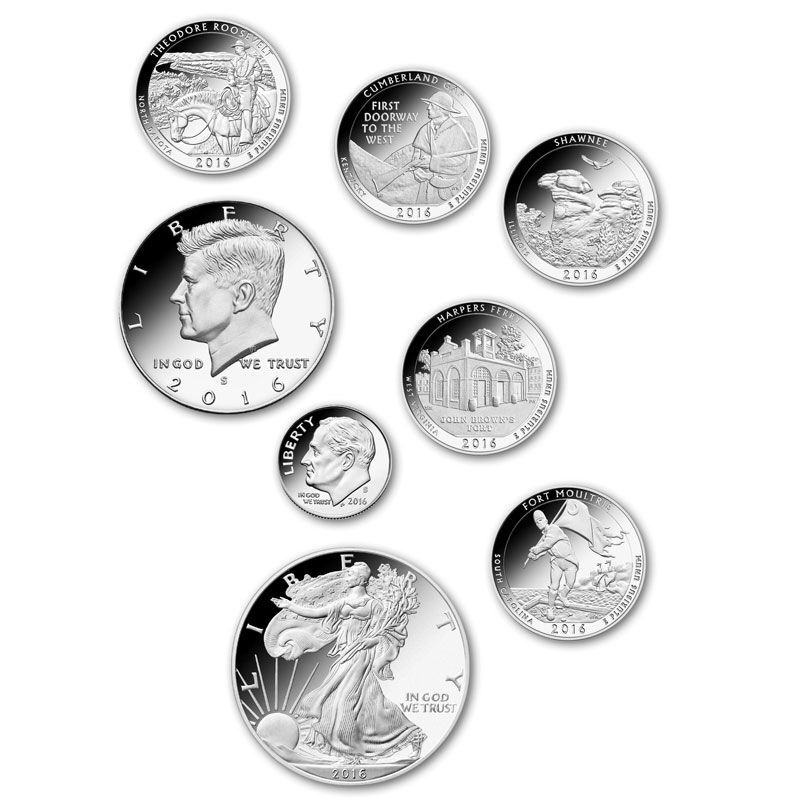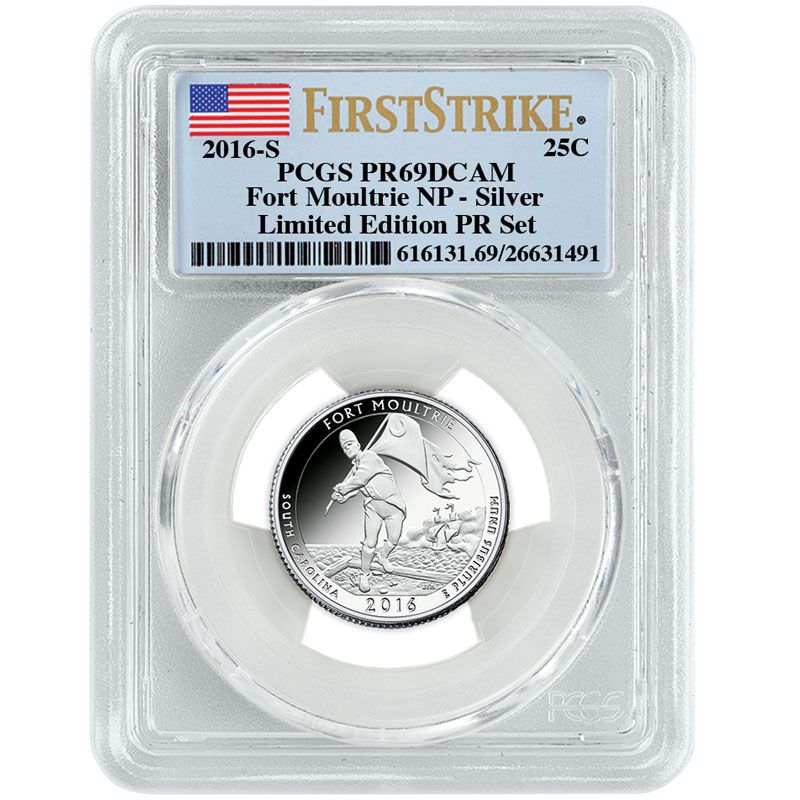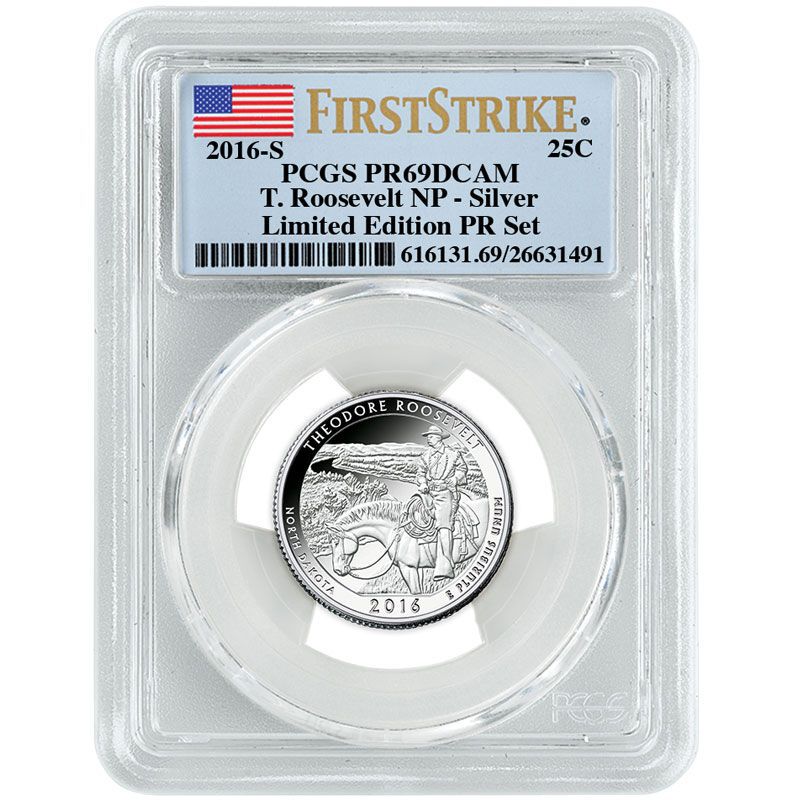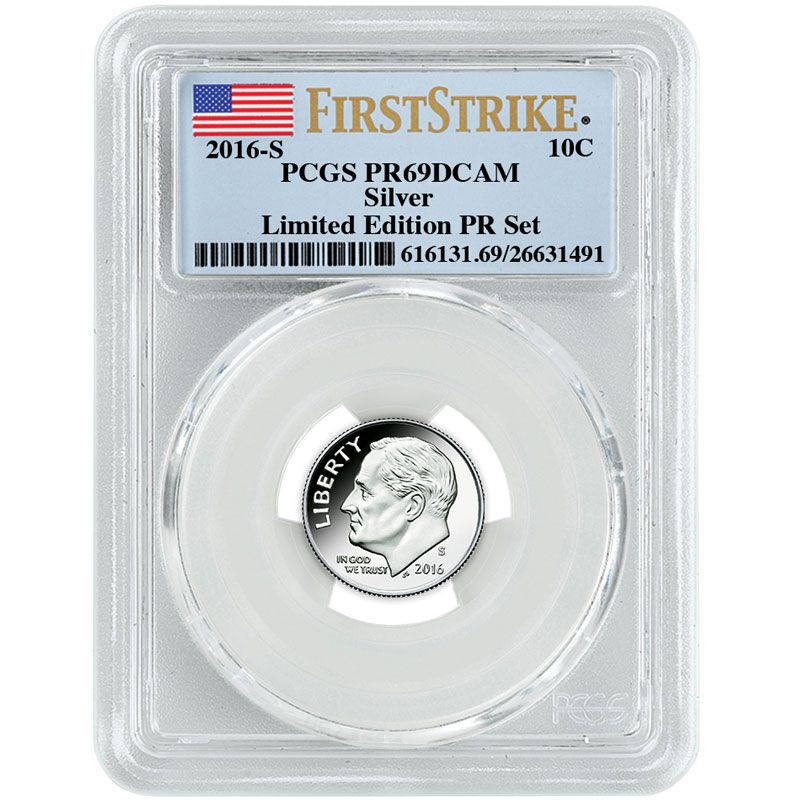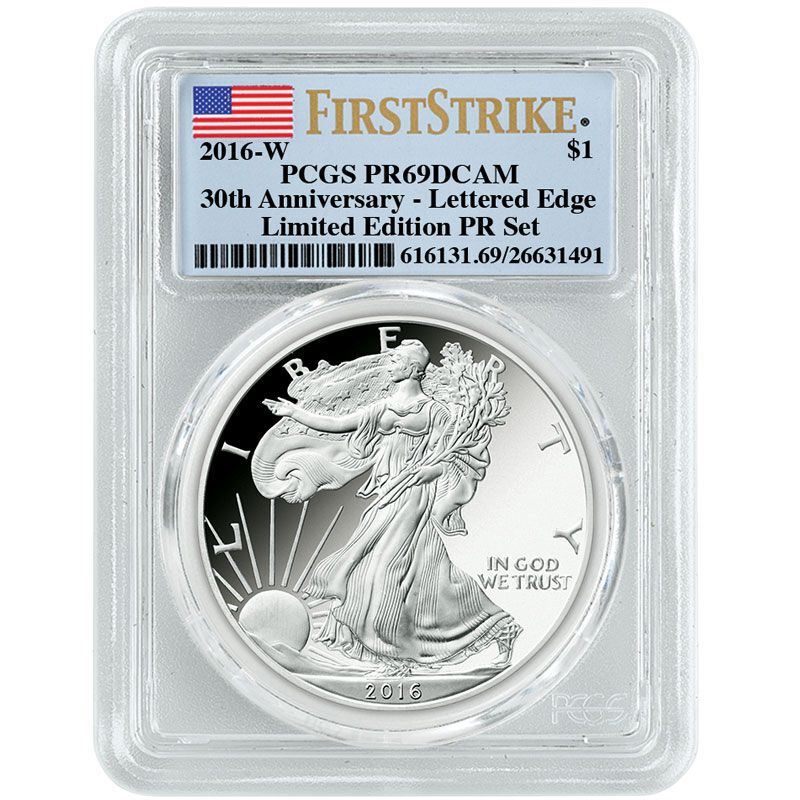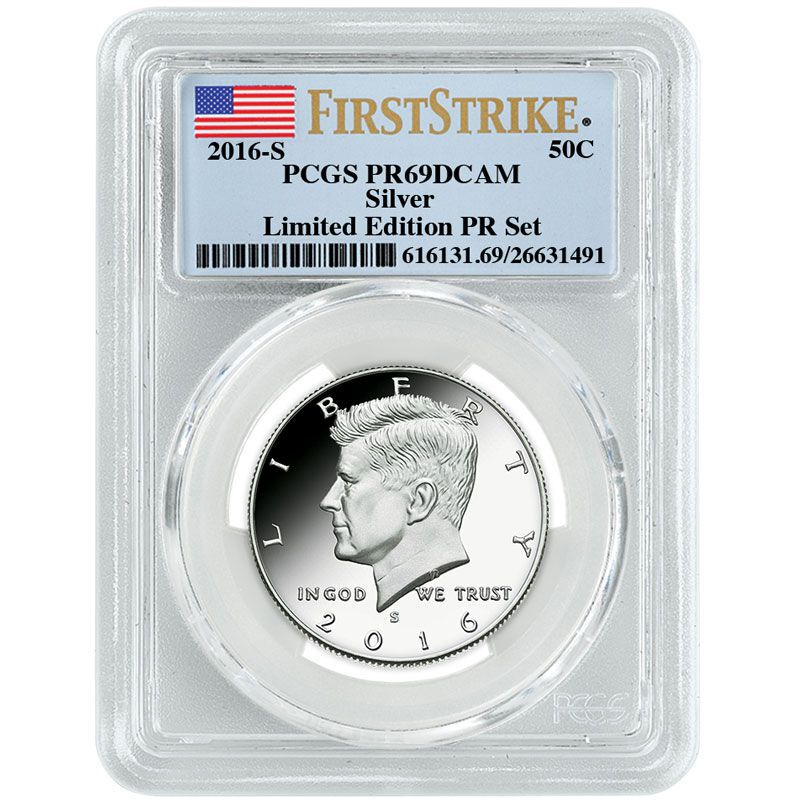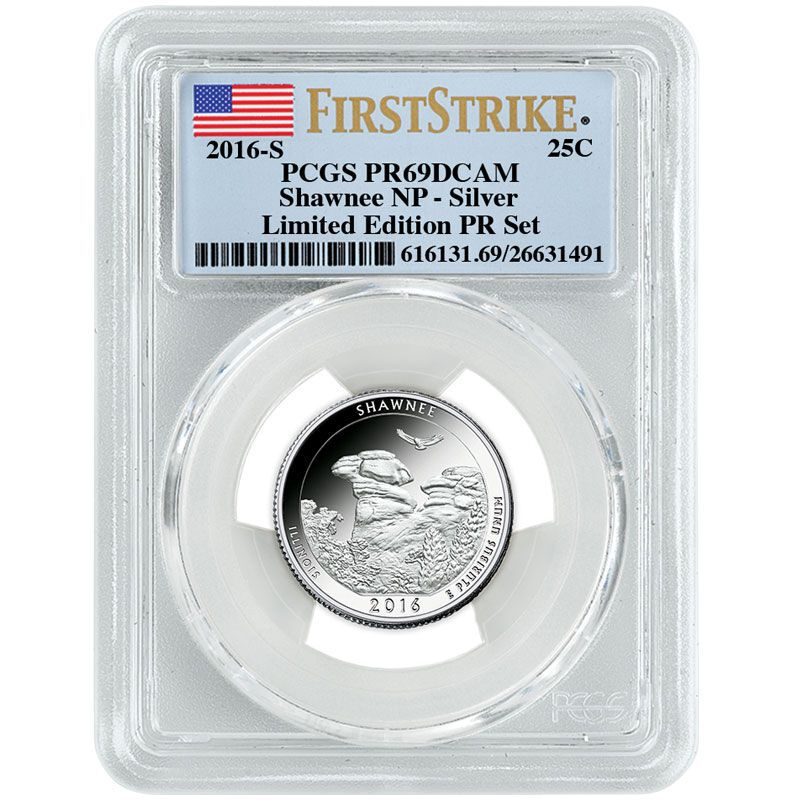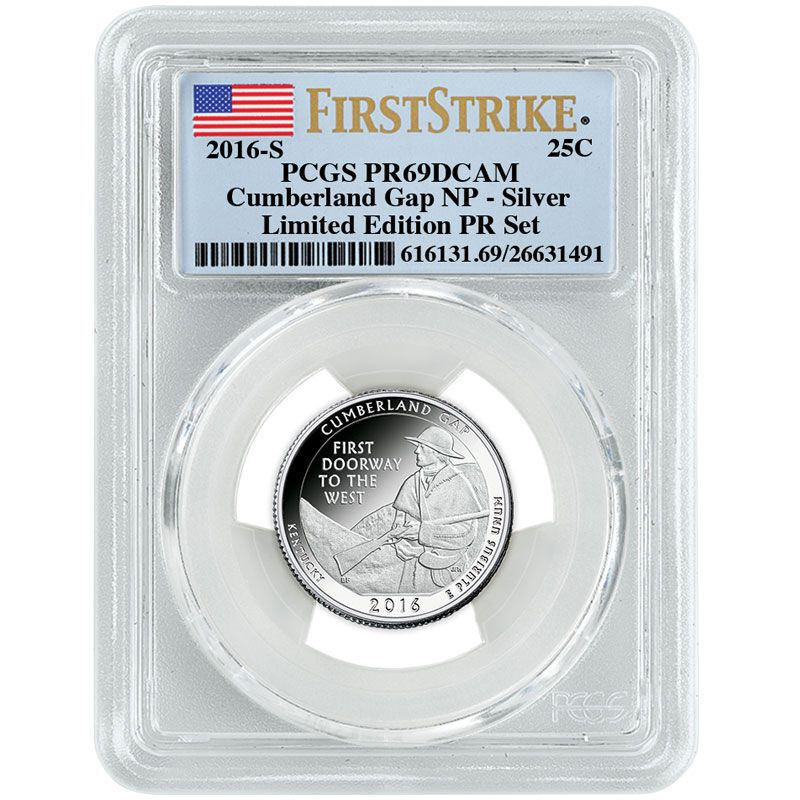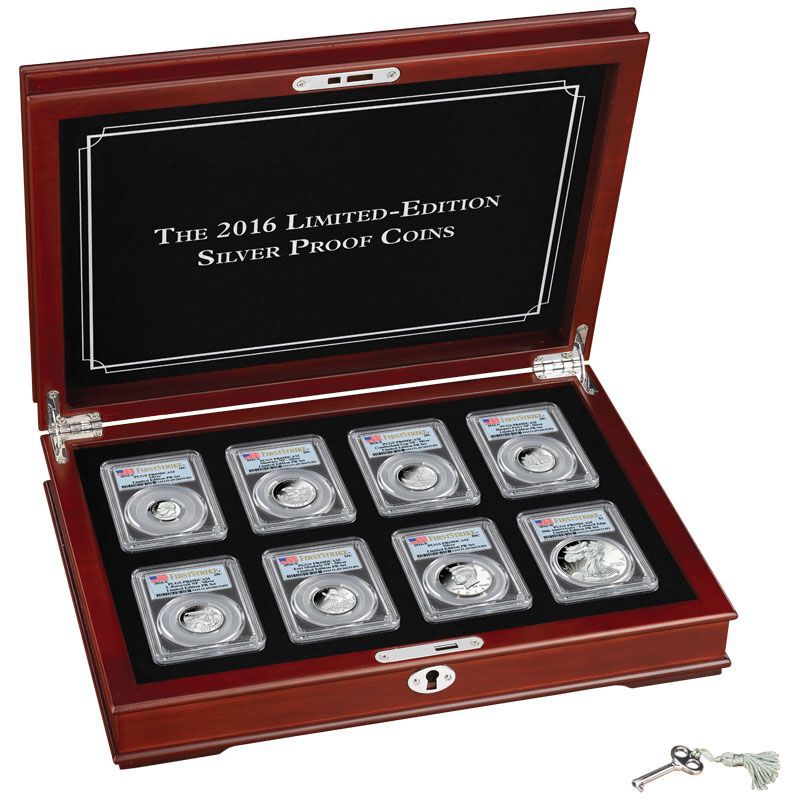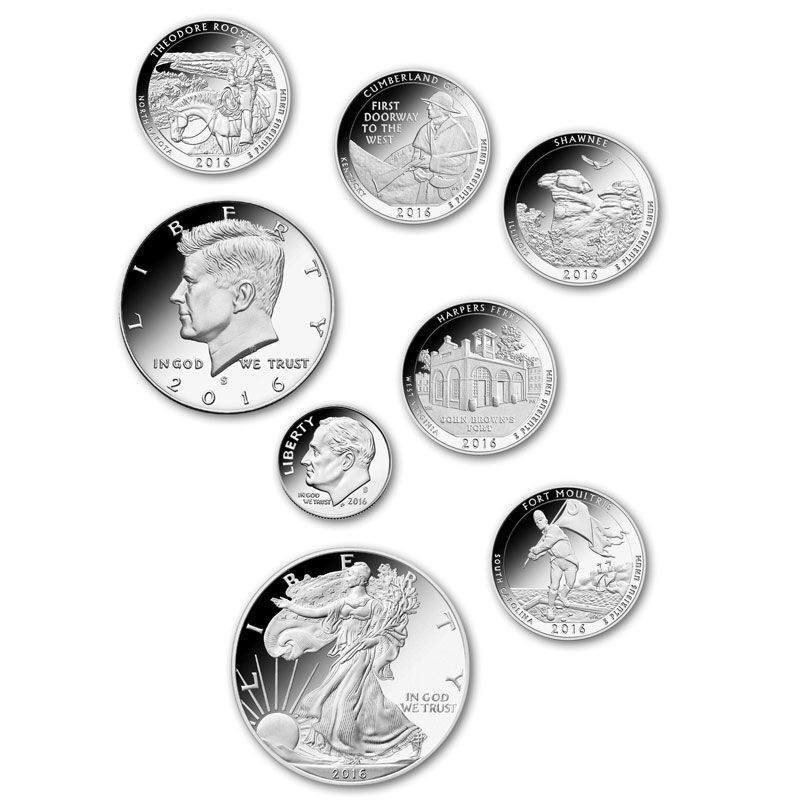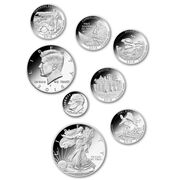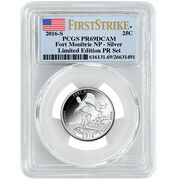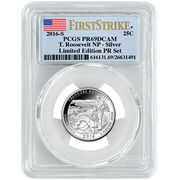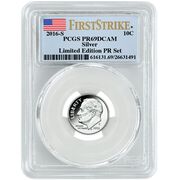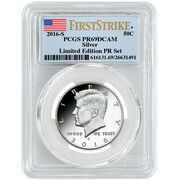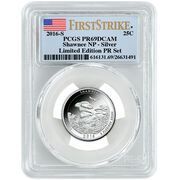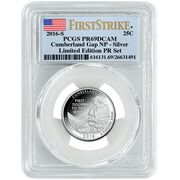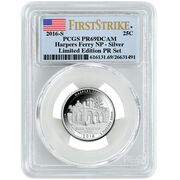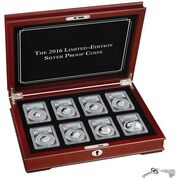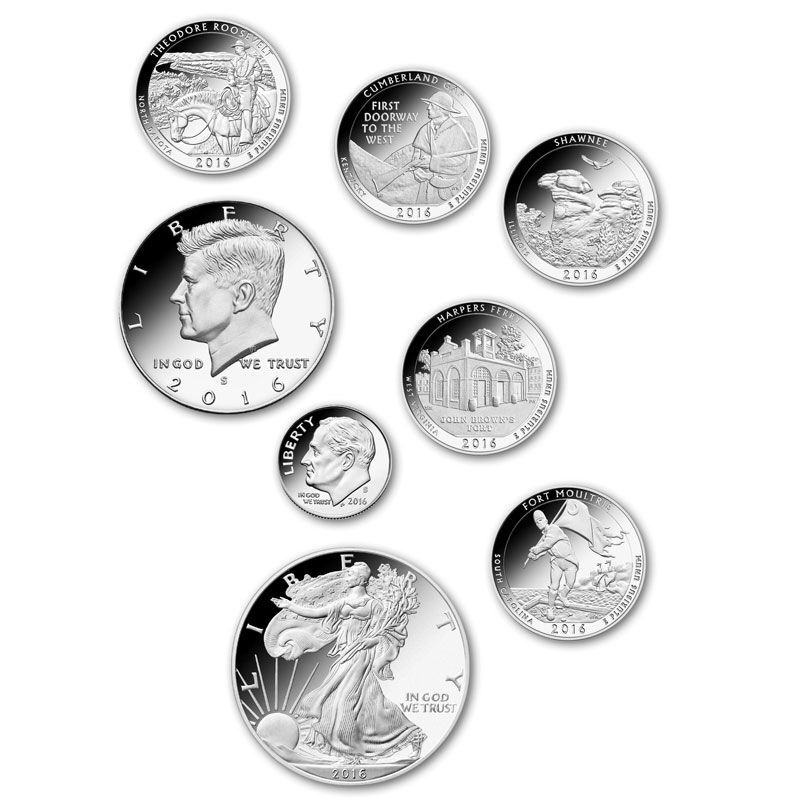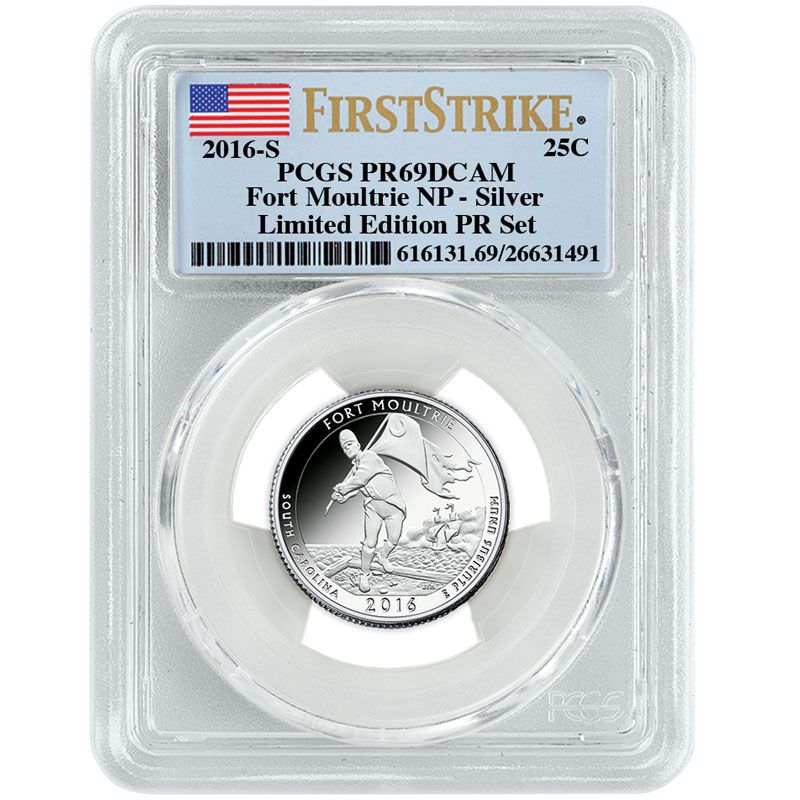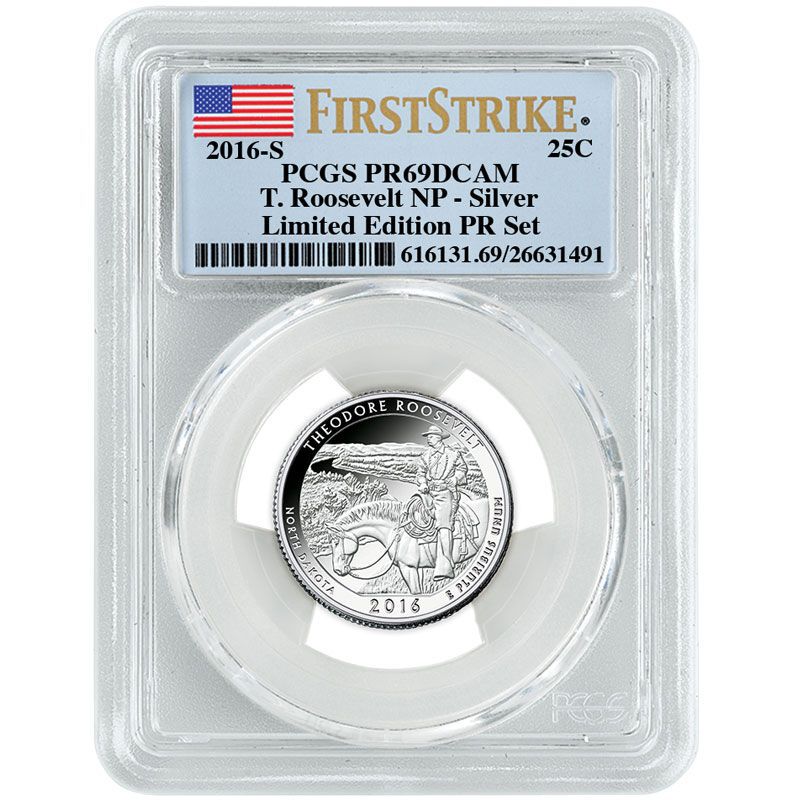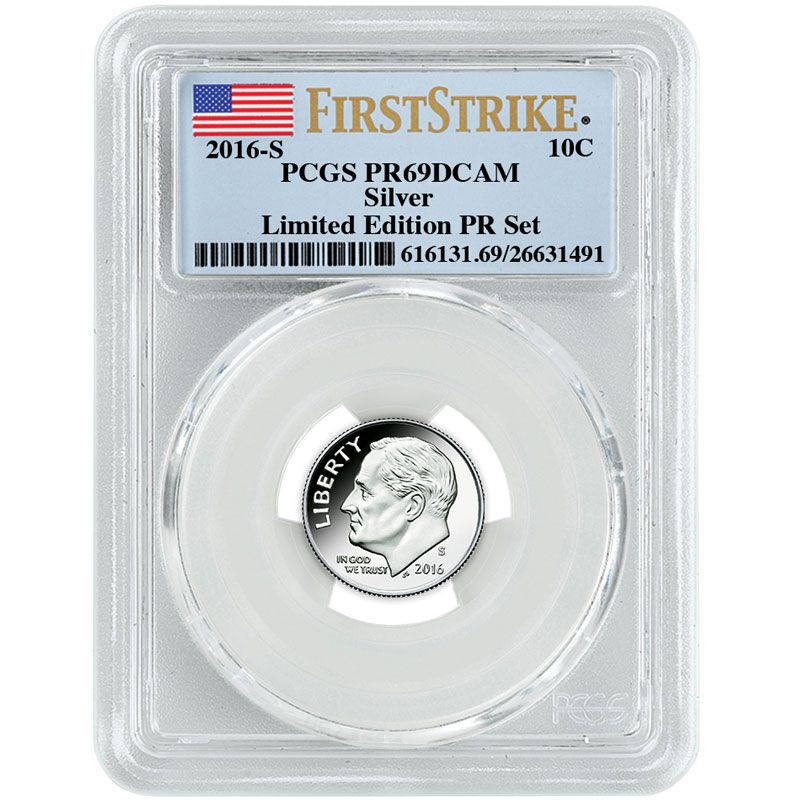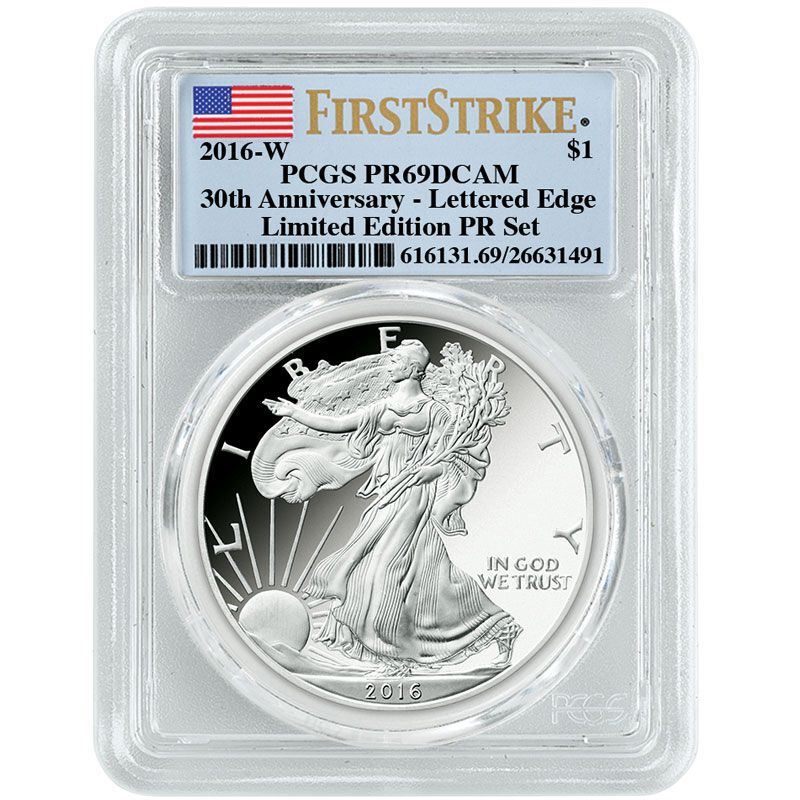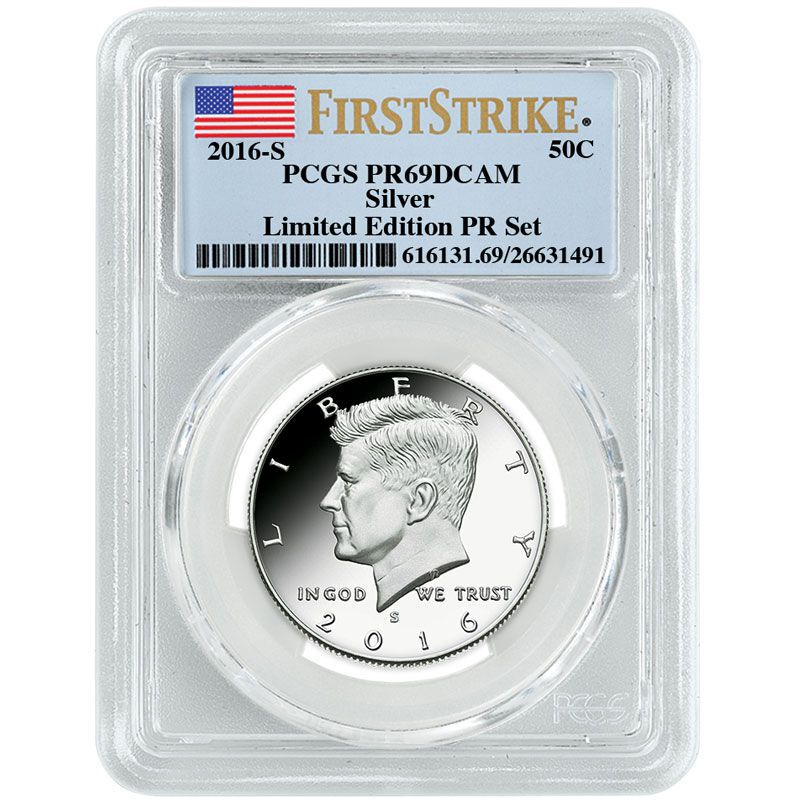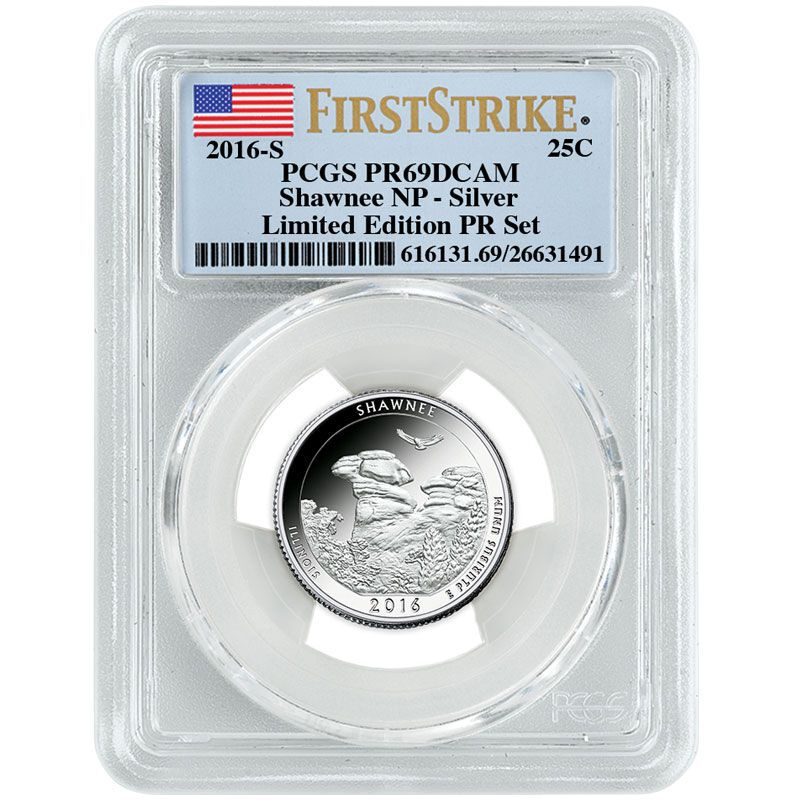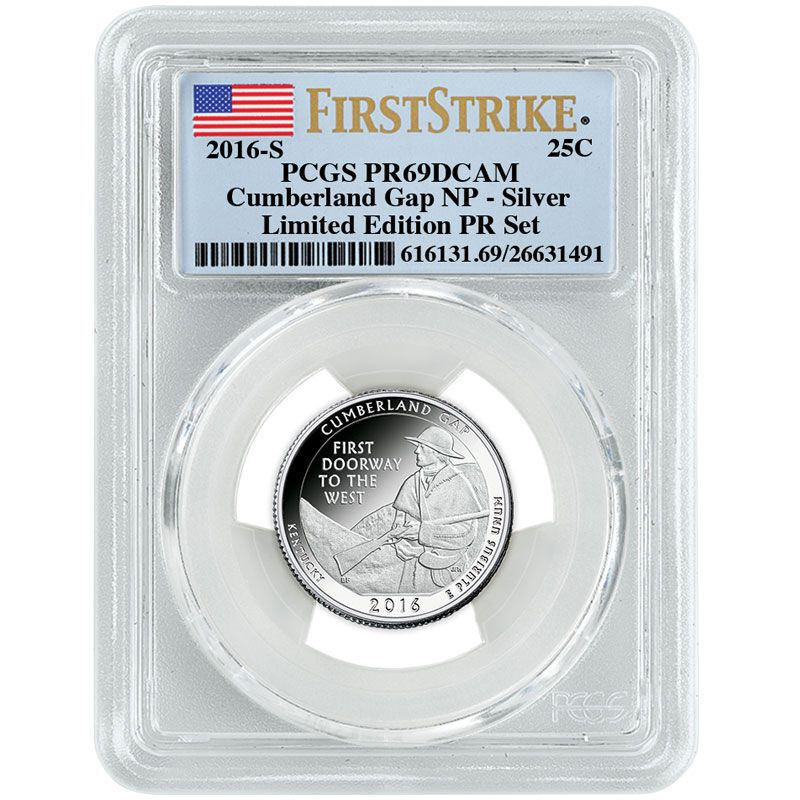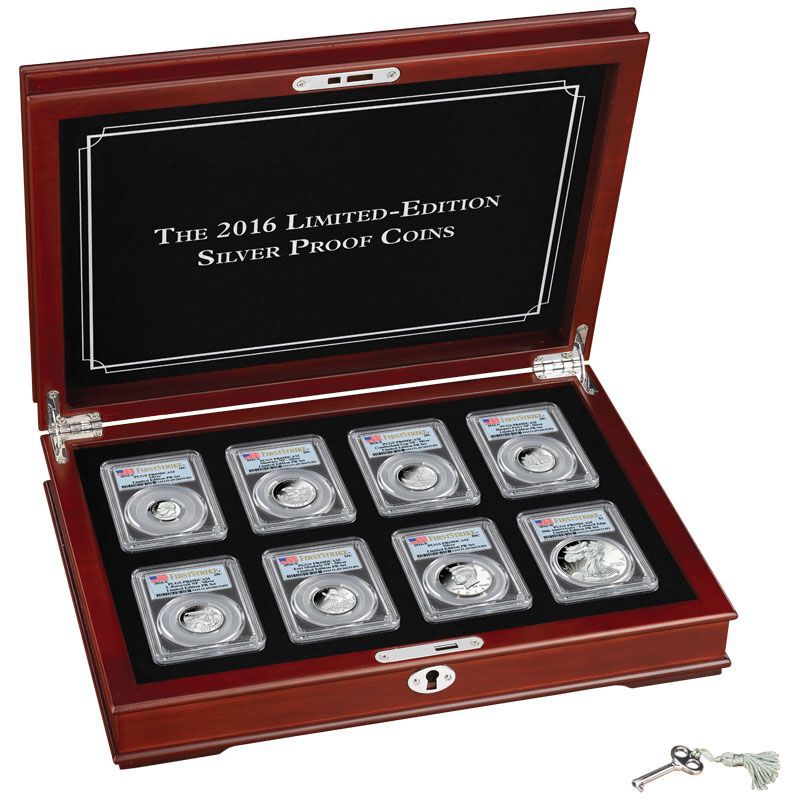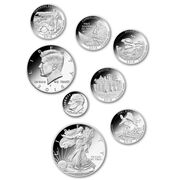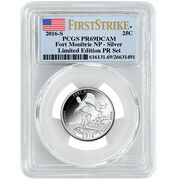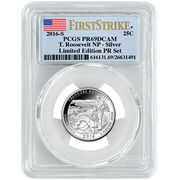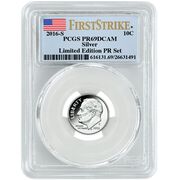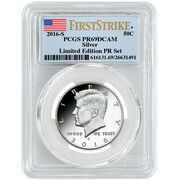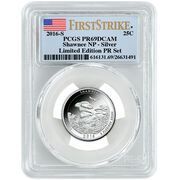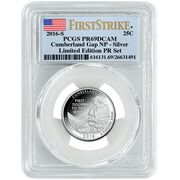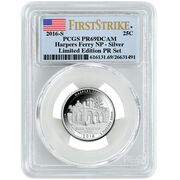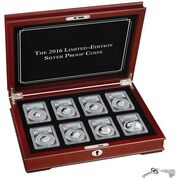 The 2016 Limited-Edition Silver Proof Coins
Fewer Than 125 Sets Remain!

The U.S. Mint released an unprecedented Silver Proof Set in a strictly limited edition in 2016. It included the Roosevelt Dime, Kennedy Half-Dollar and all five National Park State Quarters — all minted in 90% silver — plus the 30th Anniversary American Eagle Silver Dollar, made with one full ounce of 99.9% pure silver. PCS is offering an even more exclusive version certified by PCGS, the leading independent coin authority, as among the best.

Every coin is graded as near-perfect Proof 69 by PCGS. This is the penultimate grade possible for any U.S. coin.

Your coins qualified for certification as official "First Strikes," meaning they were released by the U.S. Mint within the first 30 days of their initial issue.

Each coin also demonstrates the dramatic "Deep Cameo" effect that is present only in the first coins produced with a new die.

Plus a Display Chest and Collector's Guide, yours at no extra charge.
Show Less
Show More
$119
per shipment
Each shipment is payable in 2 monthly installments of $59.50
Featuring eight numismatic treasures, all minted in at least 90% pure silver, The 2016 Limited-Edition Silver Proof Coins forms a collectible of beauty, meaning and importance. The custom-crafted wooden chest (measuring 13" x 9½" x 2¾") and richly detailed Collector's Guide, containing fascinating narrative about your nearly flawless Silver Proof coins, will be sent with your second shipment.

This collection allows you the convenience of building it item-by-item with a gradual payment plan. Coins will be shipped directly to your home at the rate of one shipment every other month (5 total shipments in this collection). The first three shipments will contain two coins each. Your fourth and fifth shipments, the Kennedy Half-Dollar and the American Eagle Silver Dollar, will each be shipped and billed separately due to their increased value. You can pay for each shipment in two monthly installments.

Your satisfaction is 100% guaranteed. You may return any shipment within 30 days for replacement, or for a full refund with no further obligation. You may cancel at any time by calling the toll-free number included with each shipment. Either party may cancel this agreement at any time.