The 2019 Silver Maple Leaf Set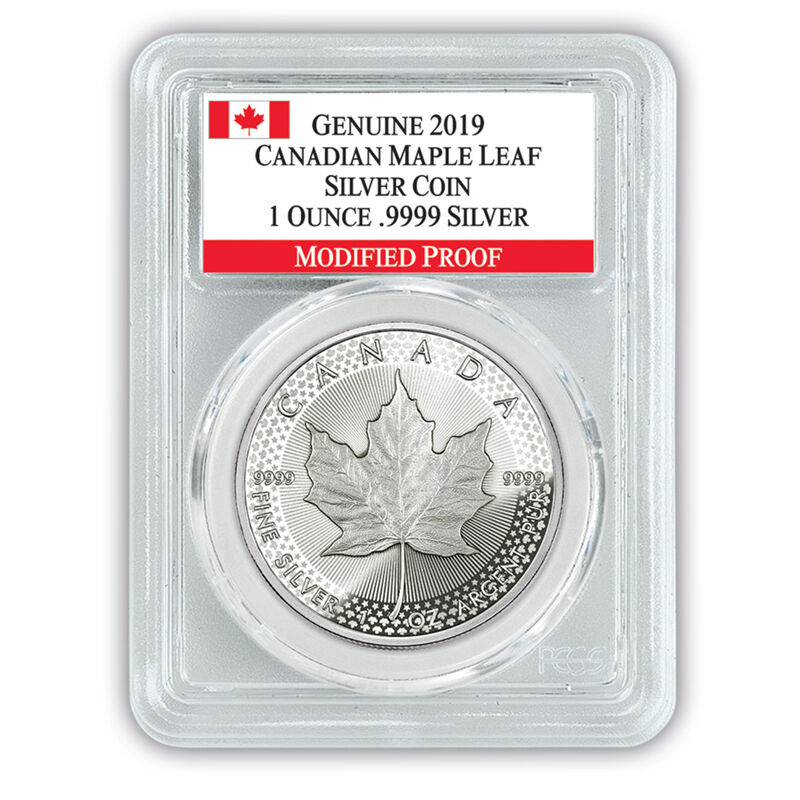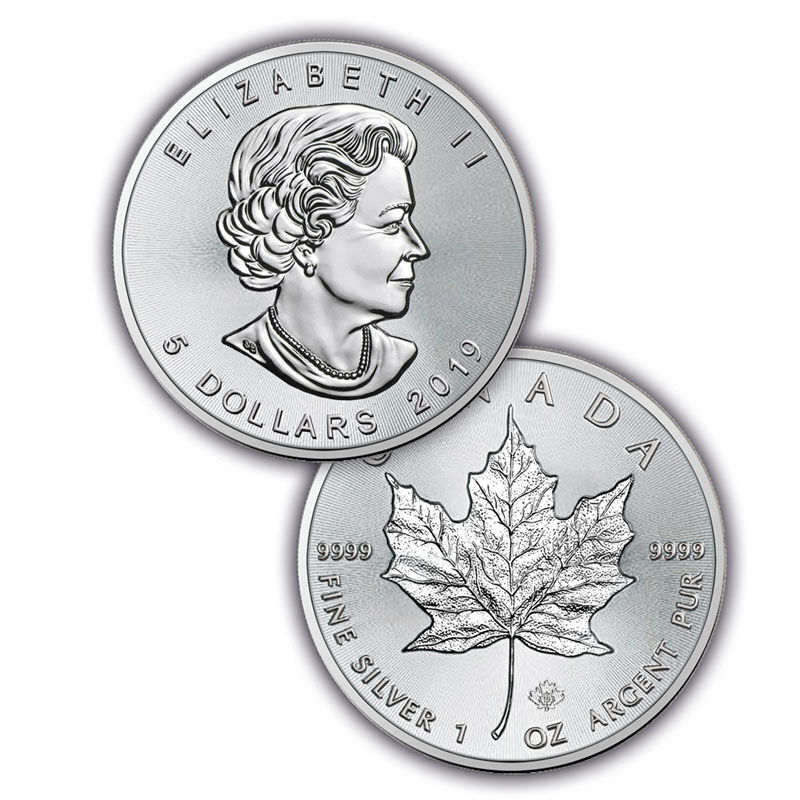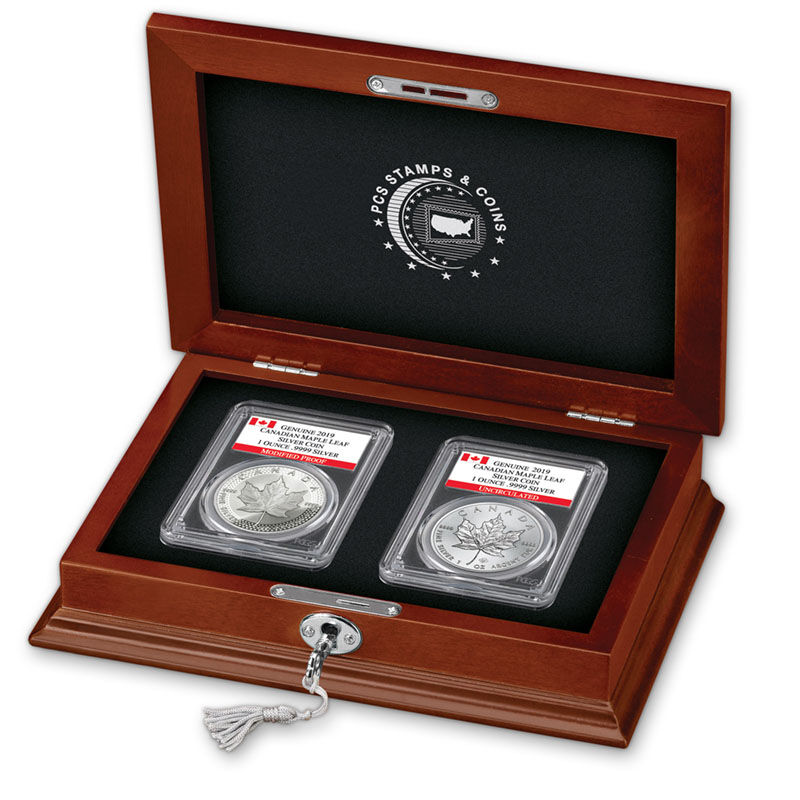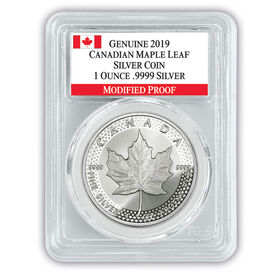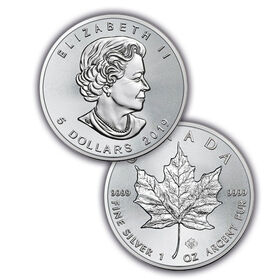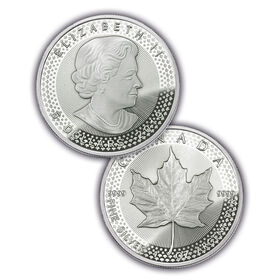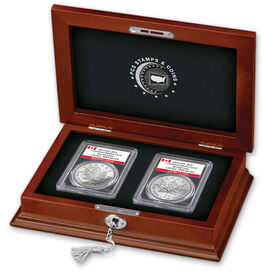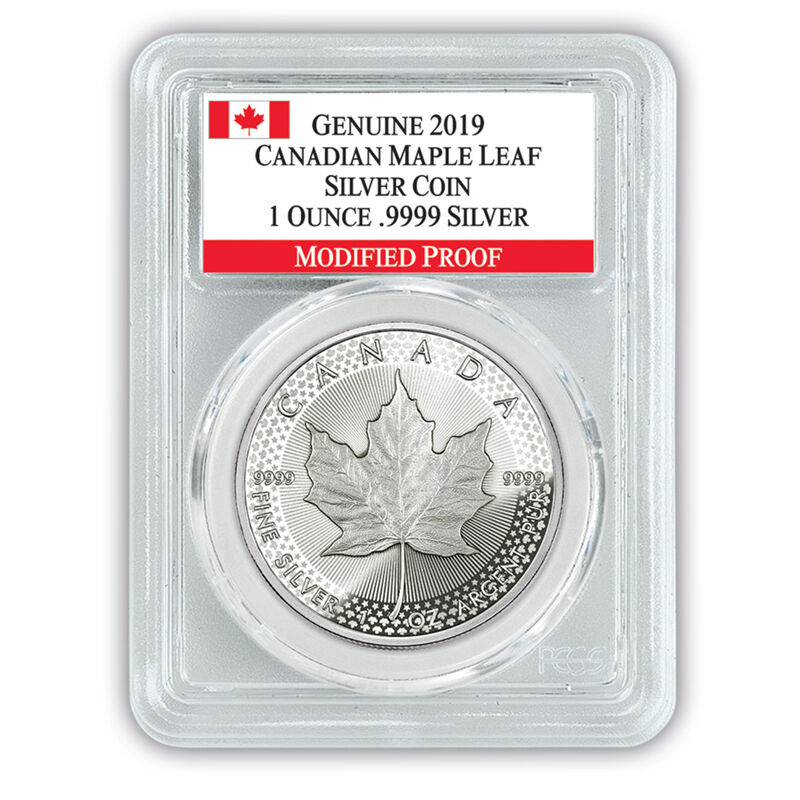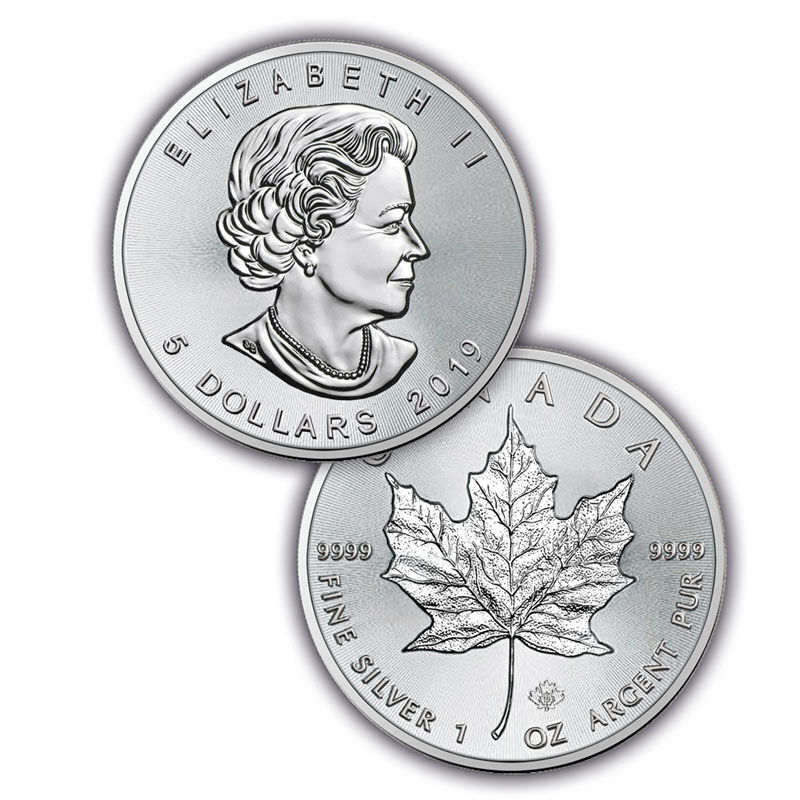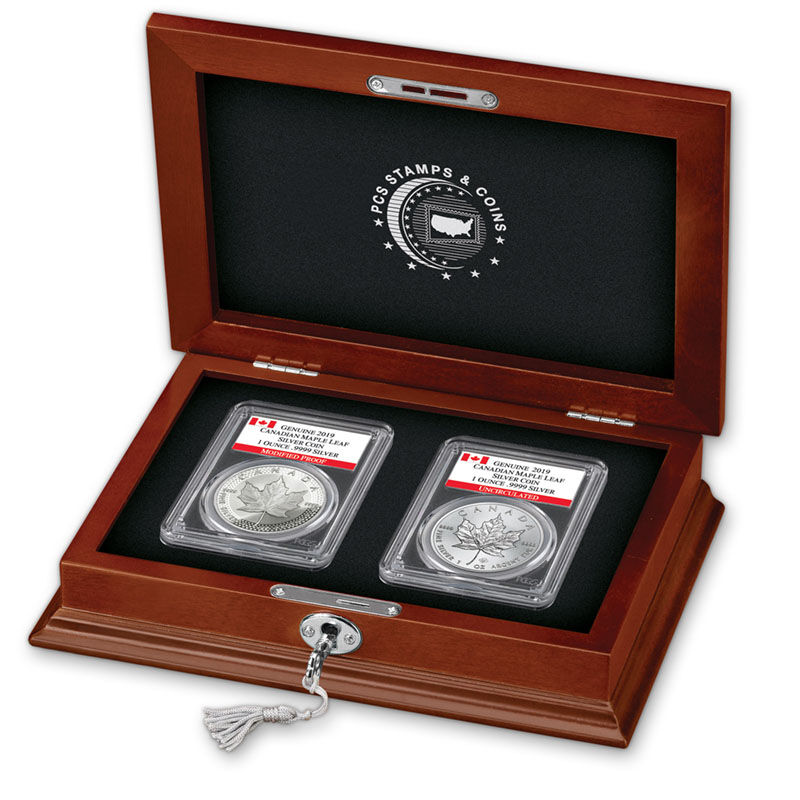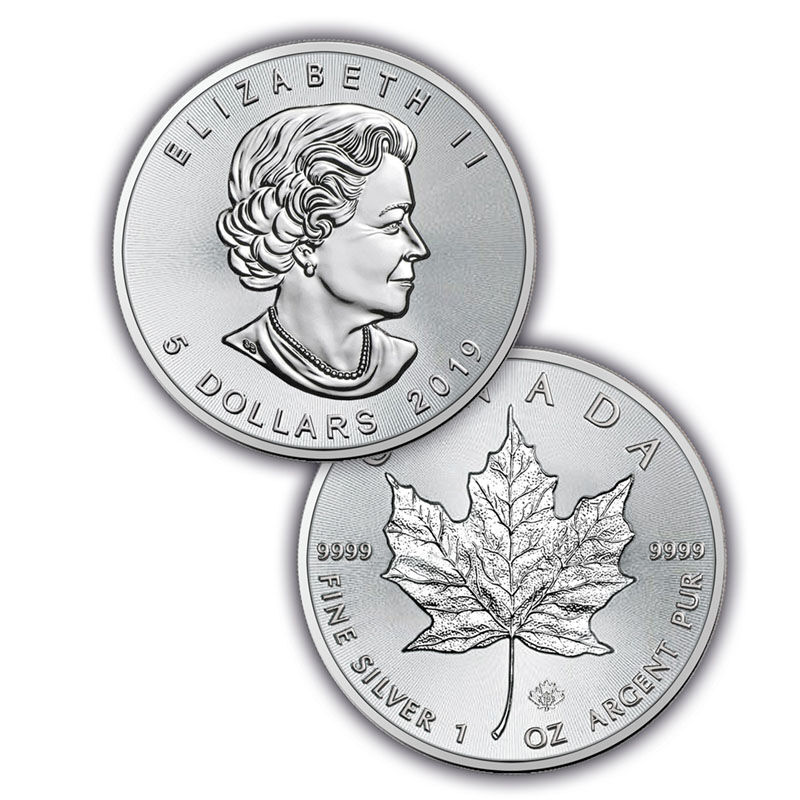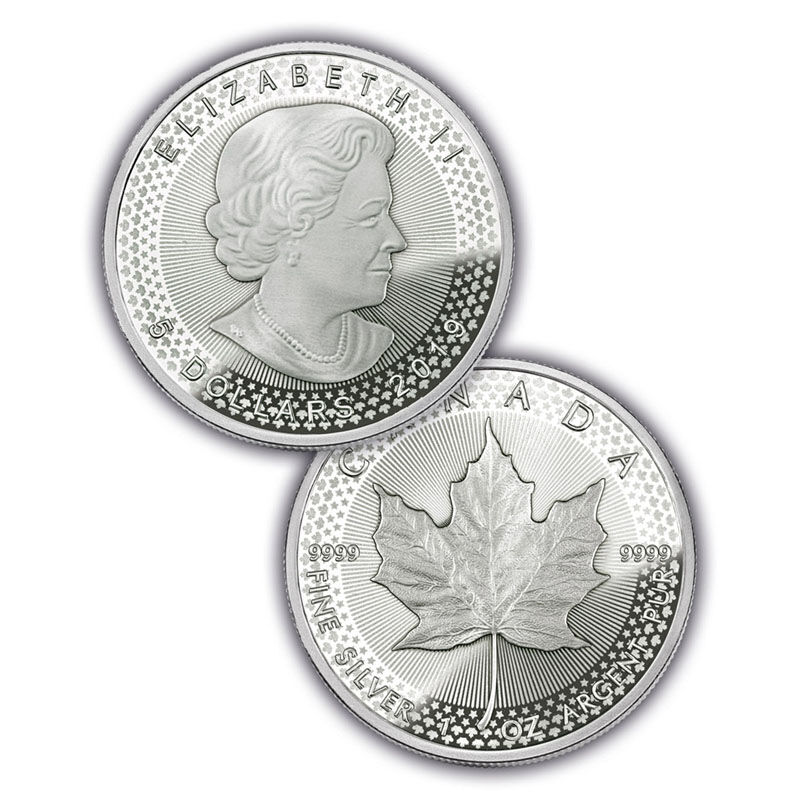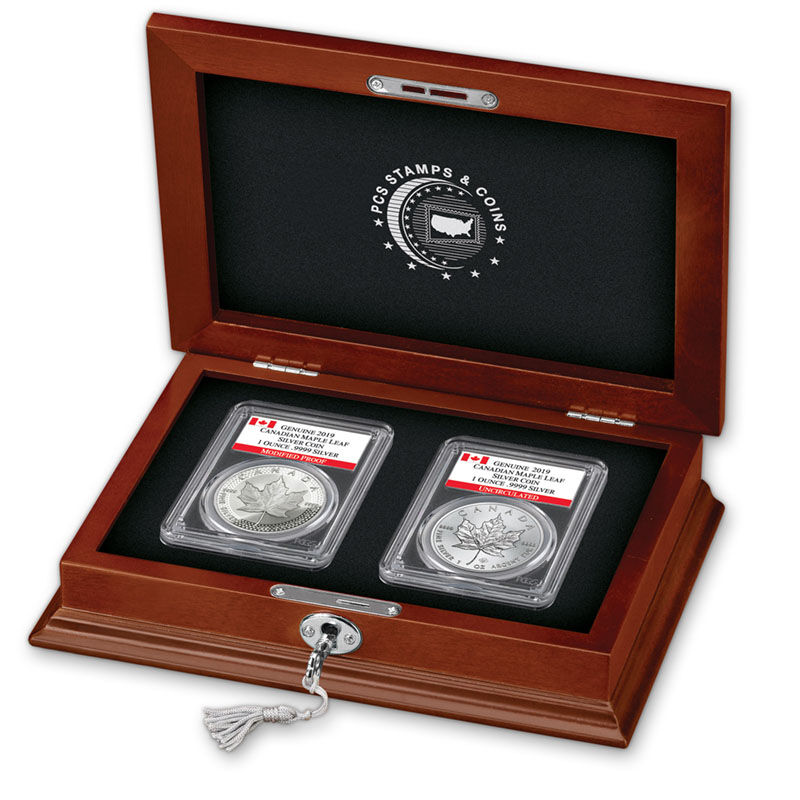 Featuring a rarely seen special issue of one of the world's purest silver coins…
• The stunning 2019 Modified Proof Silver Maple Leaf, issued only for inclusion in the historic Pride of Two Nations set celebrating the treasured friendship between Canada and the United States.
• One of the lowest-mintage coins in the Silver Maple Leaf history, it sold out almost immediately at the U.S. Mint and the Royal Canadian Mint.
• Features mirror-like inscriptions…and a never-before-seen pattern of small maple leaves and stars around the perimeter to represent the two nations.
• The front includes the portrait of Queen Elizabeth II, along with the $5 face value that makes it one of the world's highest-value silver bullion coins.
• The back includes the Canadian government's guarantees of the coin's one-ounce silver weight and 99.99% silver purity, among the highest in the world.
• The standard uncirculated coin is also included for completeness and comparison. Each is sealed in a crystal-clear holder, allowing you to examine the exceptional designs on both sides without fear of damage from dust, dirt and fingerprints.
• Accompanied by an heirloom-quality wooden Display Chest measuring 8¼" x 5¾" x 1¾".
• Comes with an expertly researched Collector's Guide containing narrative about the 2019 Silver Maple Leaf coins and Canadian numismatic history.
• Guarantee of Satisfaction: Free returns for replacement or full refund.
Show Less
Show More
In stock. Ships in 1-2 weeks.
$297
Payable in 3 monthly installments of $102 (includes shipping)
This product allows the convenience of a gradual payment plan. It is payable in three equal, monthly, interest-free installments.

Please note: The exact appearance of the coins you receive may vary from the images shown. The uncirculated-condition coins in this collection are inspected (but not professionally graded) to ensure no trace of wear. We strive to offer coins with good eye appeal based on feedback from our customers. Please note that the coins may show contact marks, they may have been cleaned, and their surface may lack some luster.

Your satisfaction is 100% guaranteed. You may return your product at our expense within 30 days for replacement or for a full refund. Orders are subject to acceptance.

Note: Product features referenced in this announcement based on information available as of March 2020.