The 2023 Early Issue Silver Britannia Change-of-Portrait Set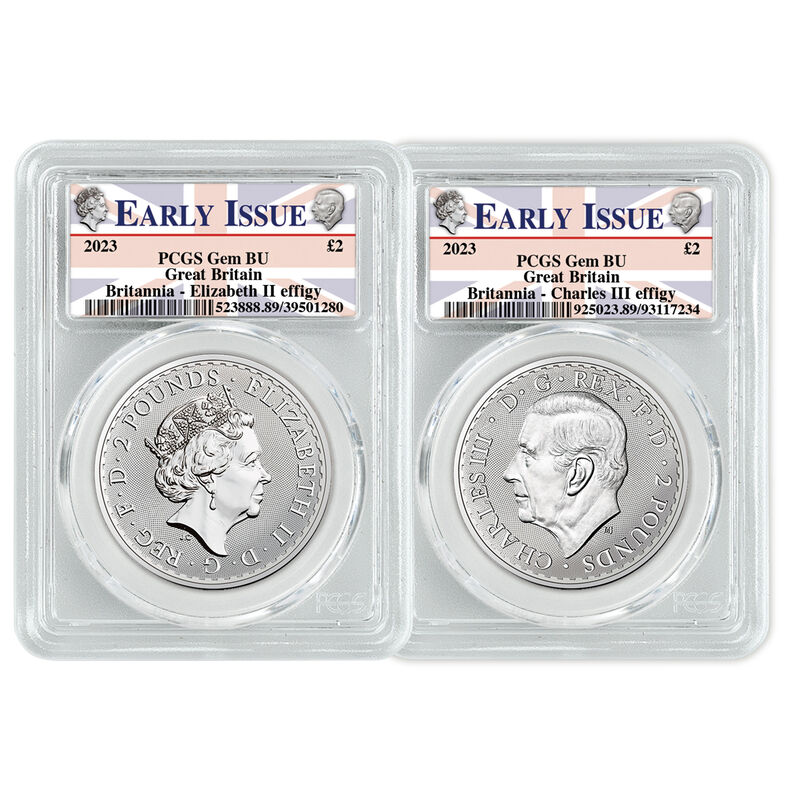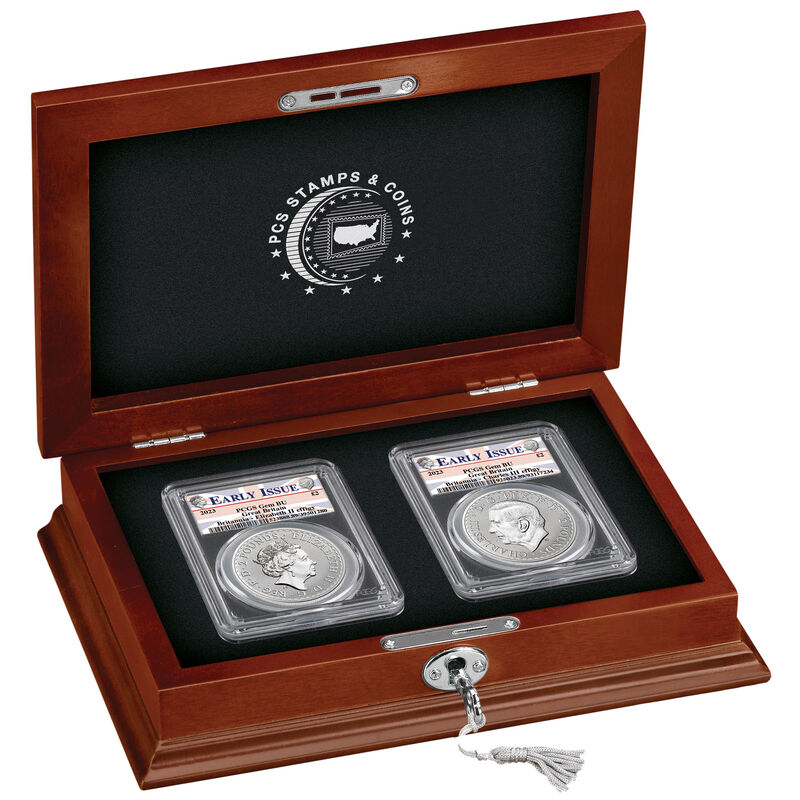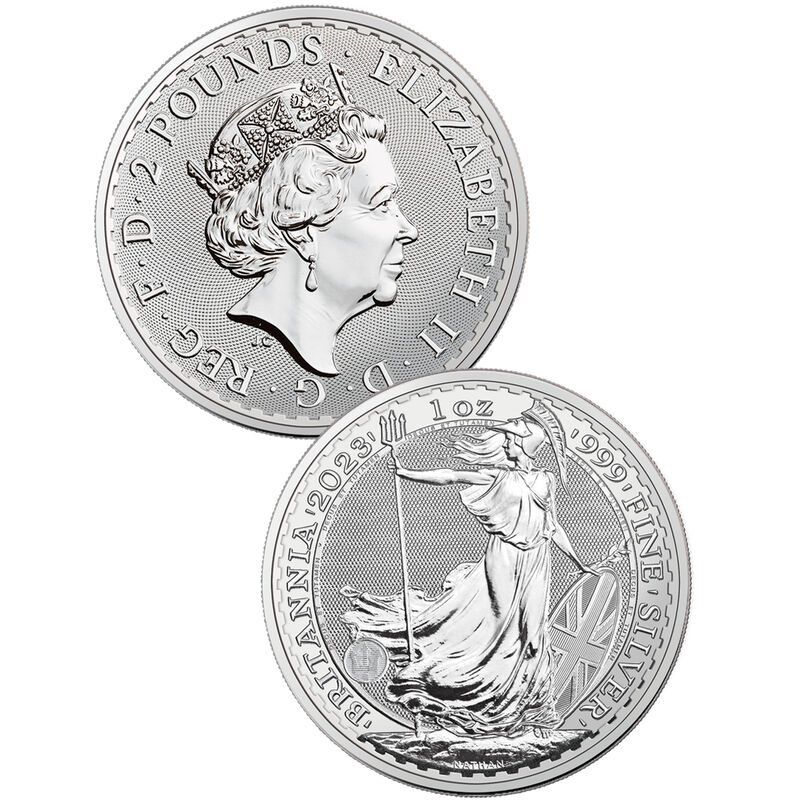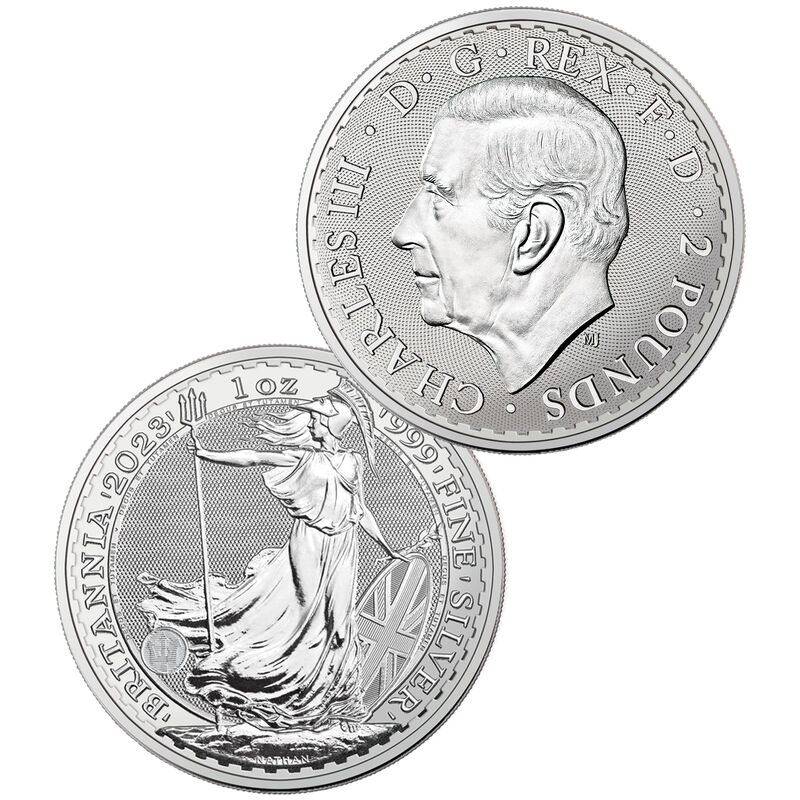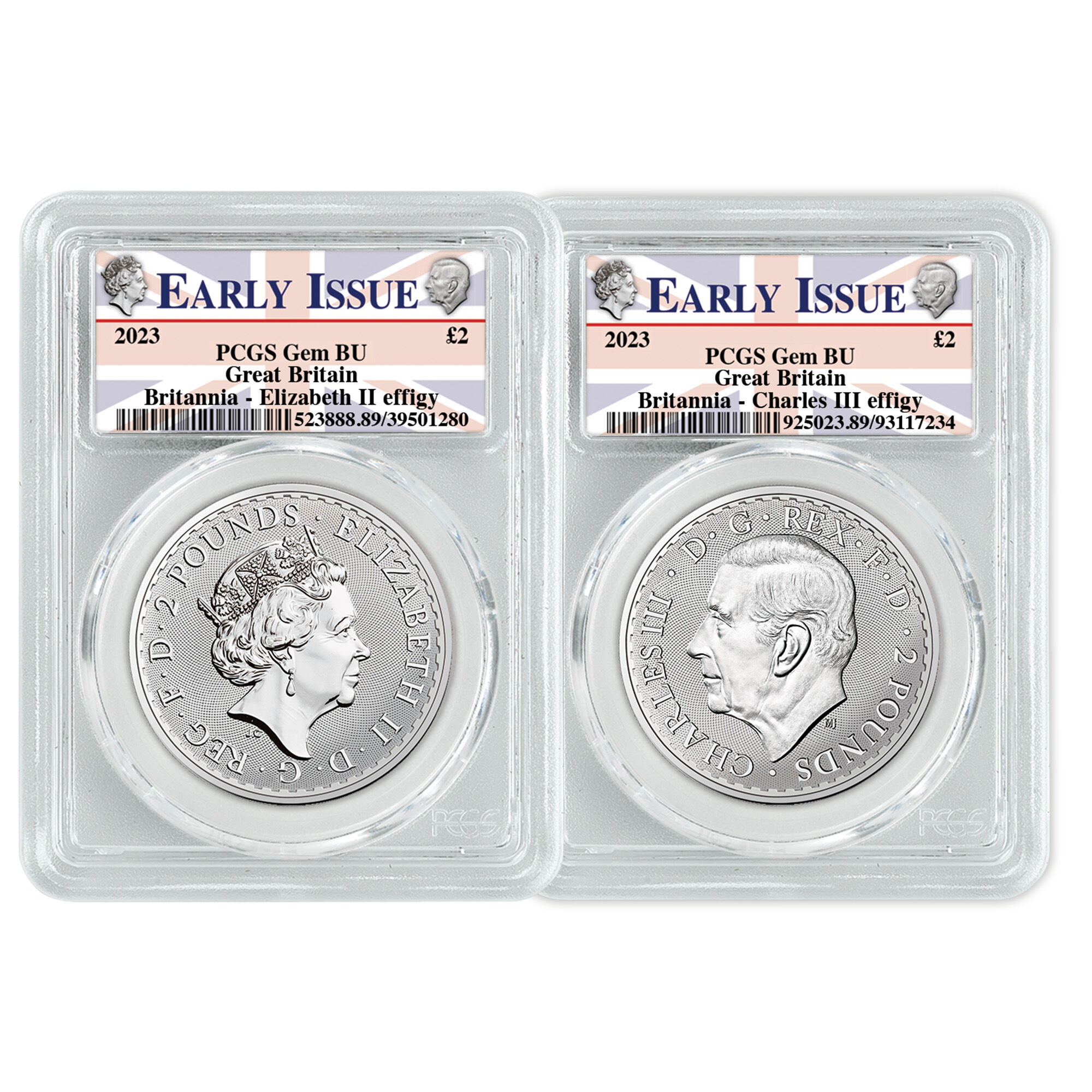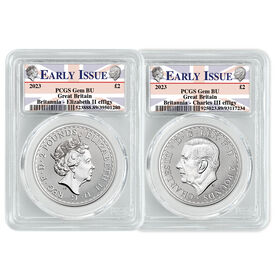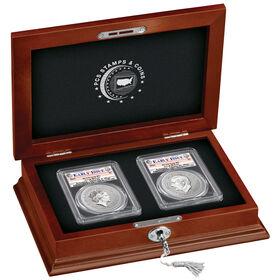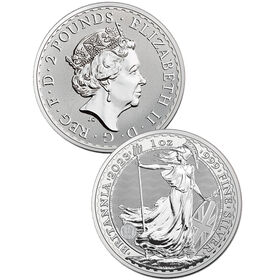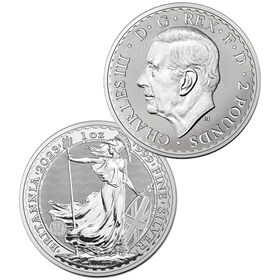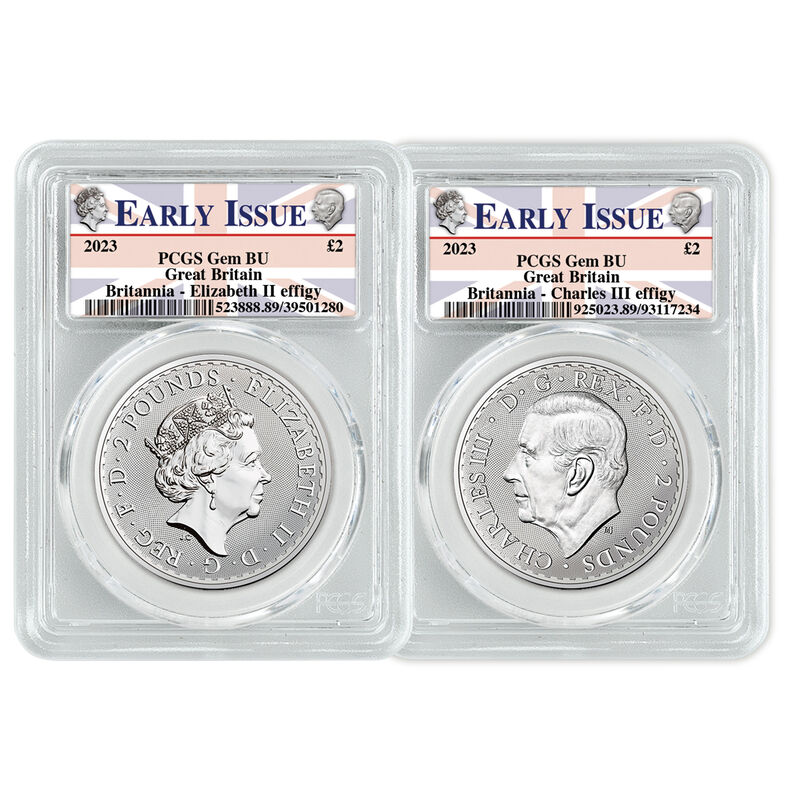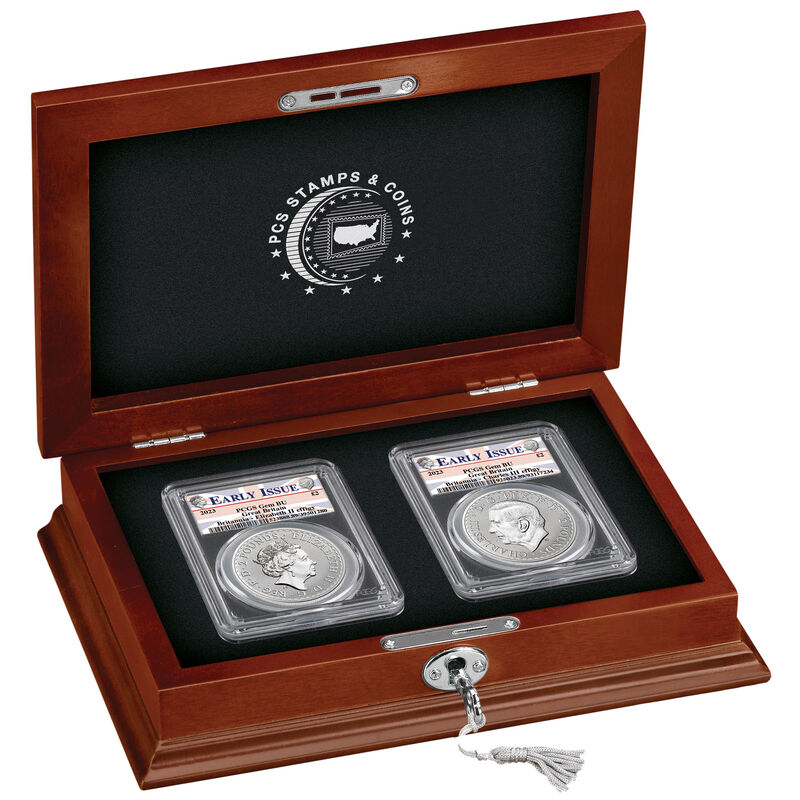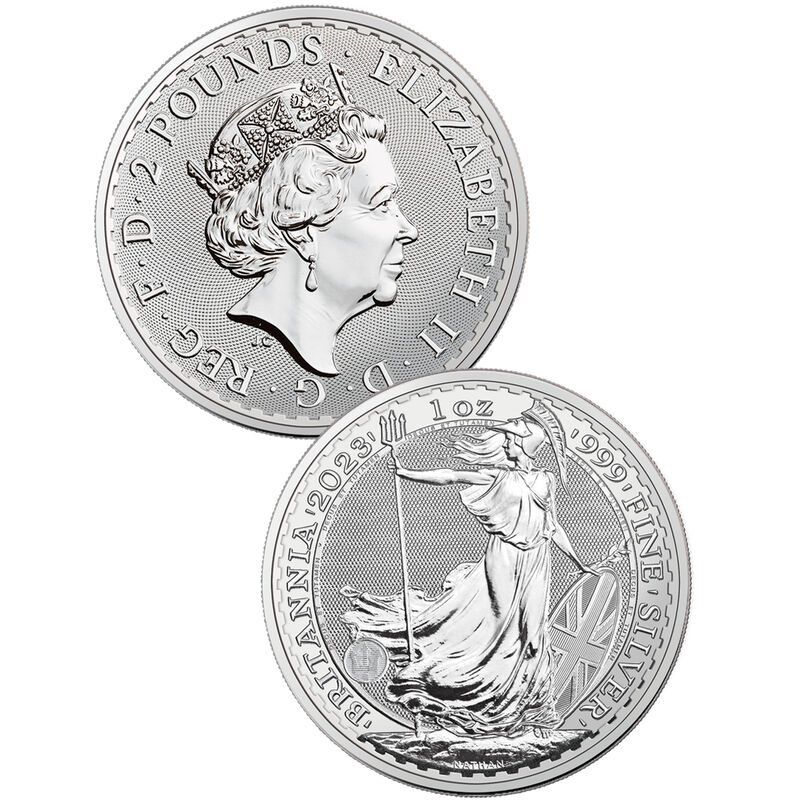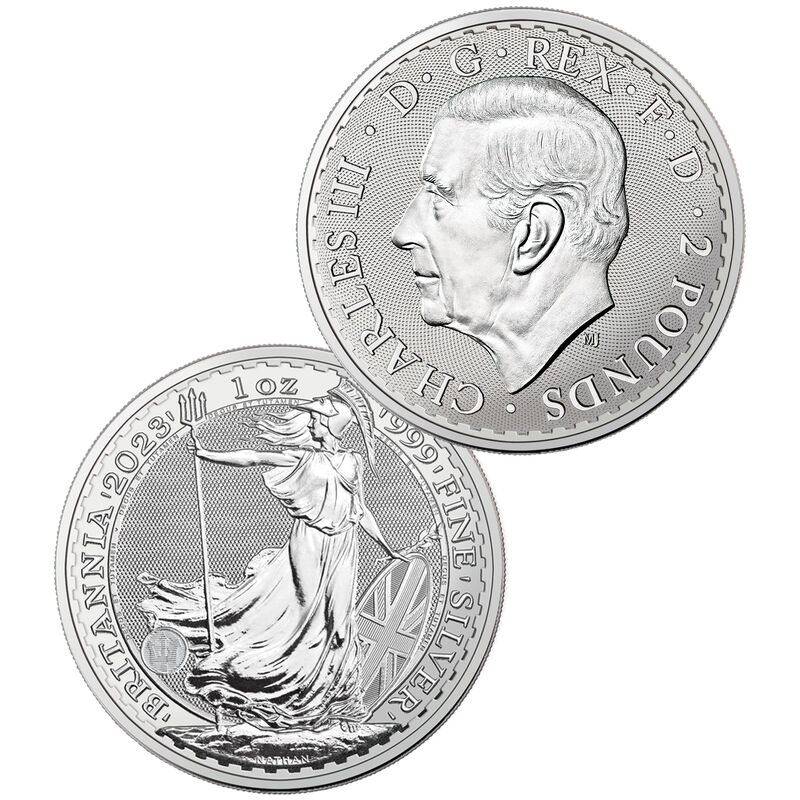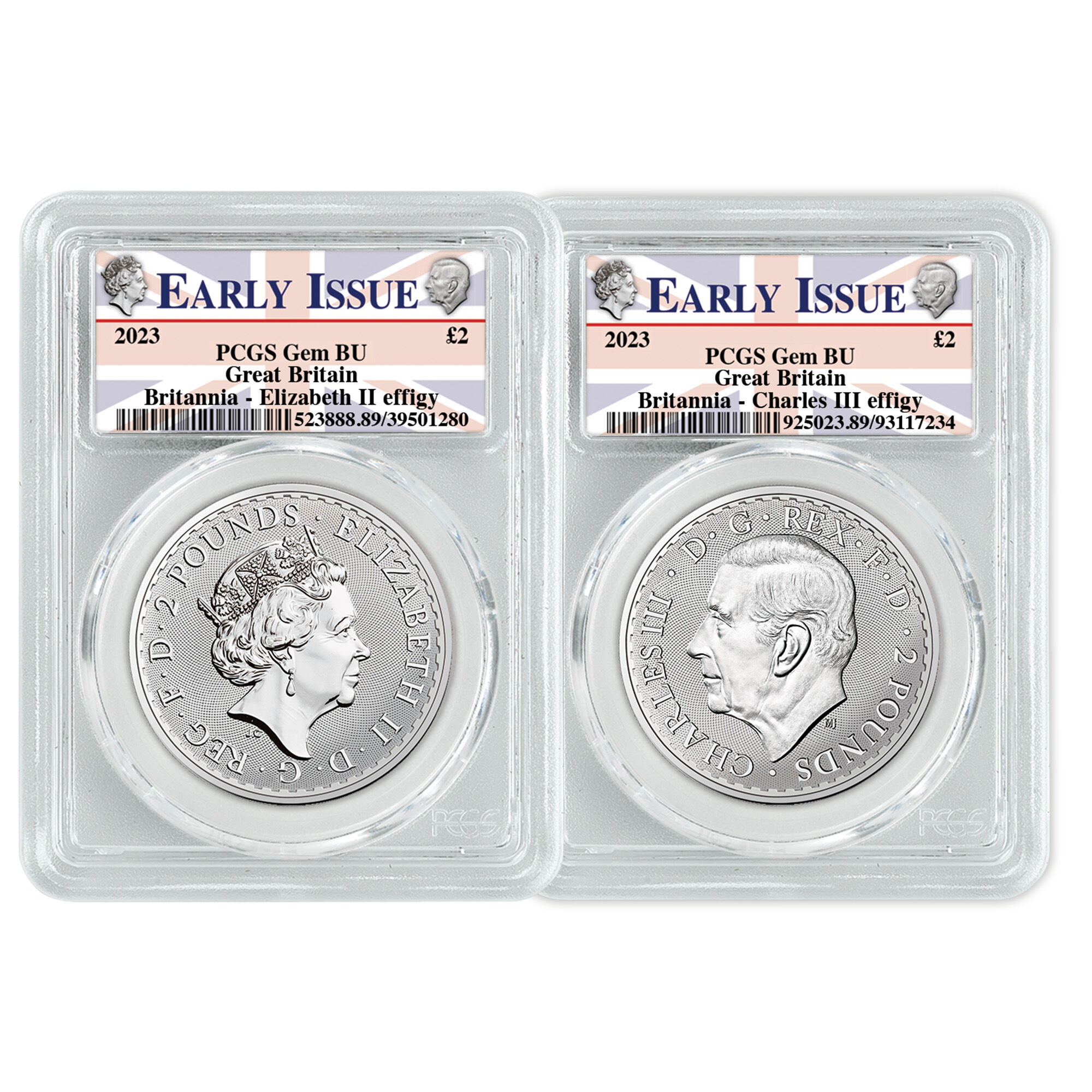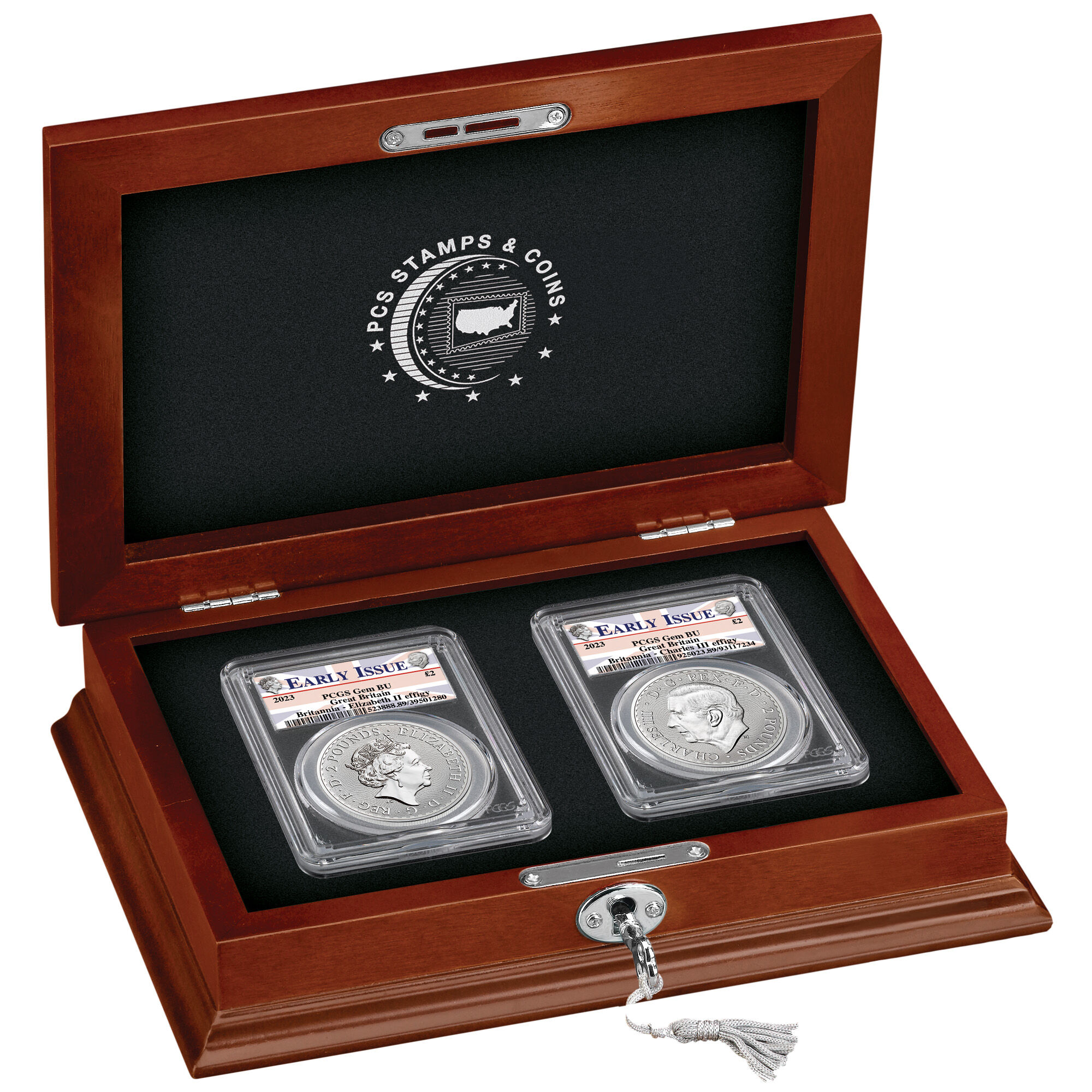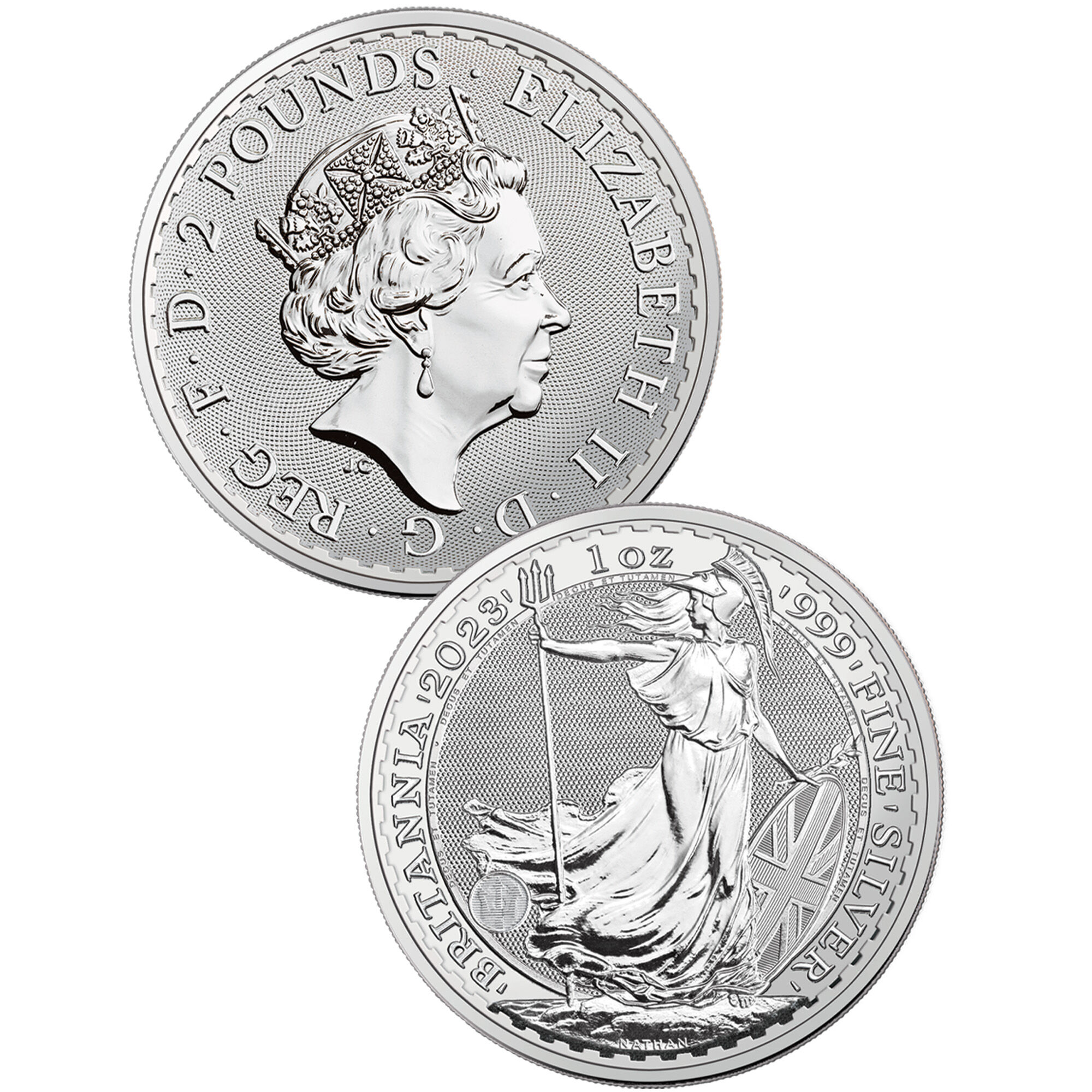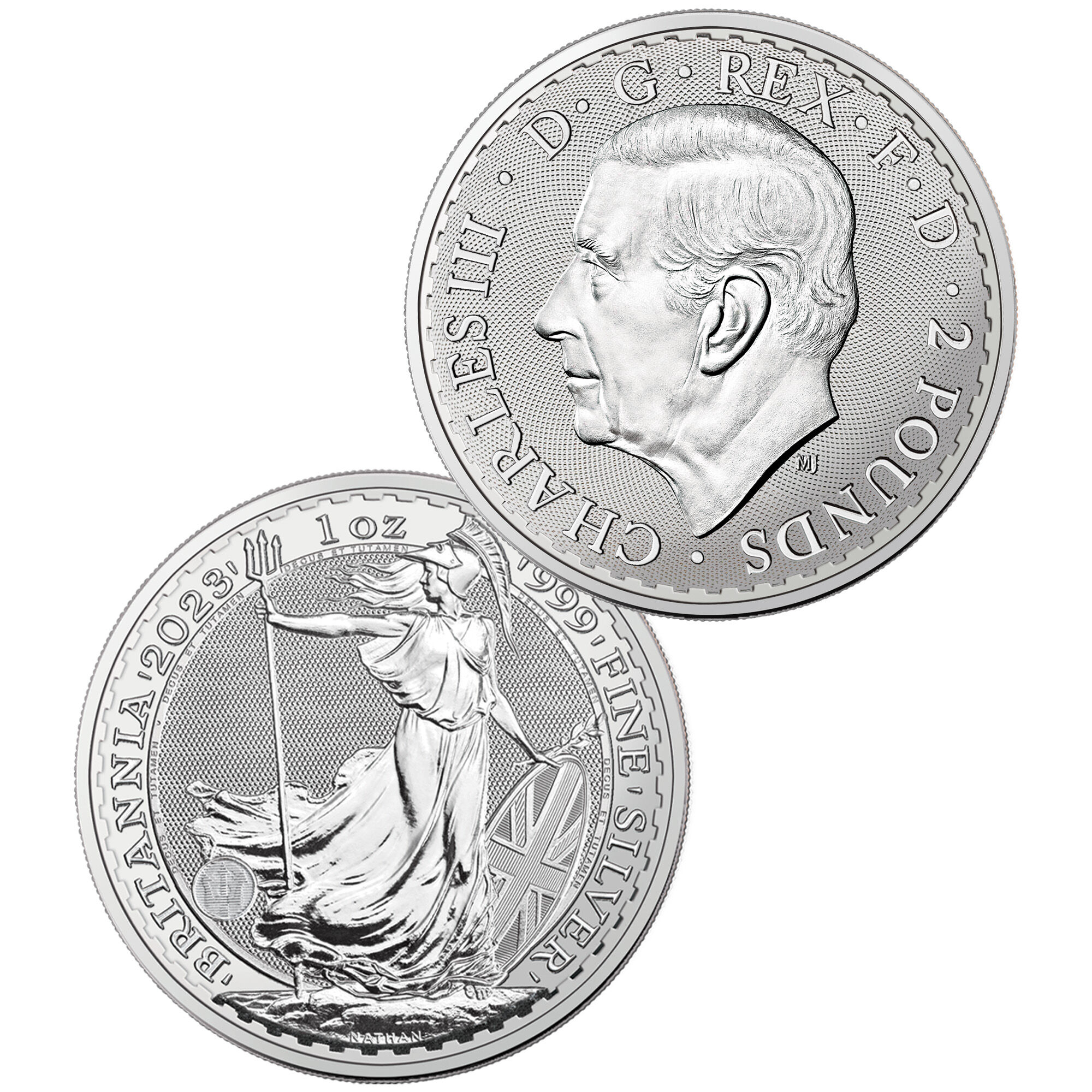 A landmark opportunity, 70 years in the making, and a first for the Royal Mint.
• The last Silver Britannia featuring Queen Elizabeth II and first featuring King Charles III — the only time the Royal Mint has created two different portraits for the same year.
• This matching set of 2023 Silver Britannias is certified and authenticated by leading independent authority PCGS as both Early Issue and Gem Uncirculated condition.
• The important Early Issue designation guarantees that each coin was released by the Royal Mint within the first 20 business days of its initial U.S. issue.
• The Gem Uncirculated grade verifies that the coins are among the highest quality possible.
• This is one of the world's most popular and beautiful silver bullion coins, its one-ounce silver weight and 99.9% silver purity guaranteed by the U.K. government.
• The back features a magnificent design of Britannia, the mythological protector of the nation's shores who has appeared on Britain's coins for 2,000 years.
• The custom-designed PCGS label verifies each coin as both Gem Uncirculated and Early Issue, attesting to its exclusive status.
• FREE: A Display Chest and Certificate of Authenticity, included at no extra charge, sent with the second shipment.
• Guarantee of Satisfaction: Free returns and you may cancel at any time.
Show Less
Show More
In stock. Ships in 1-2 weeks.
$149
per coin
One coin per shipment, each payable in 2 monthly installments of $79 (includes shipping)
With only 700 complete sets available, The 2023 Early Issue Silver Britannia Change-of-Portrait Set forms a collectible of beauty, meaning and importance. This collection allows you the convenience of building it item-by-item with a gradual payment and shipment plan: The second coin will be shipped two months after the first (two total shipments in this collection). You may pay for each coin in two monthly installments.
The sonically sealed PCGS holders allow for safe and easy examination of the superb designs on both coins without fear of damage from dust, dirt and fingerprints.
The deluxe wooden Display Chest (measuring 8¼" x 5¾" x 1¾") and personalized Certificate of Authenticity — which provides fascinating information about the coins' history, design, Gem Uncirculated grade and Early Issue certification — will be sent with the second shipment.
Your satisfaction is 100% guaranteed. You may return any shipment within 30 days for replacement, or for a full refund with no further obligation. You may cancel at any time by calling the toll-free number included with each shipment, or by accessing My Account online. Either party may cancel this agreement at any time.
Product references featured in this announcement are based on information available as of January 2023.