The Ancient Roman Silver Double Denarius Collection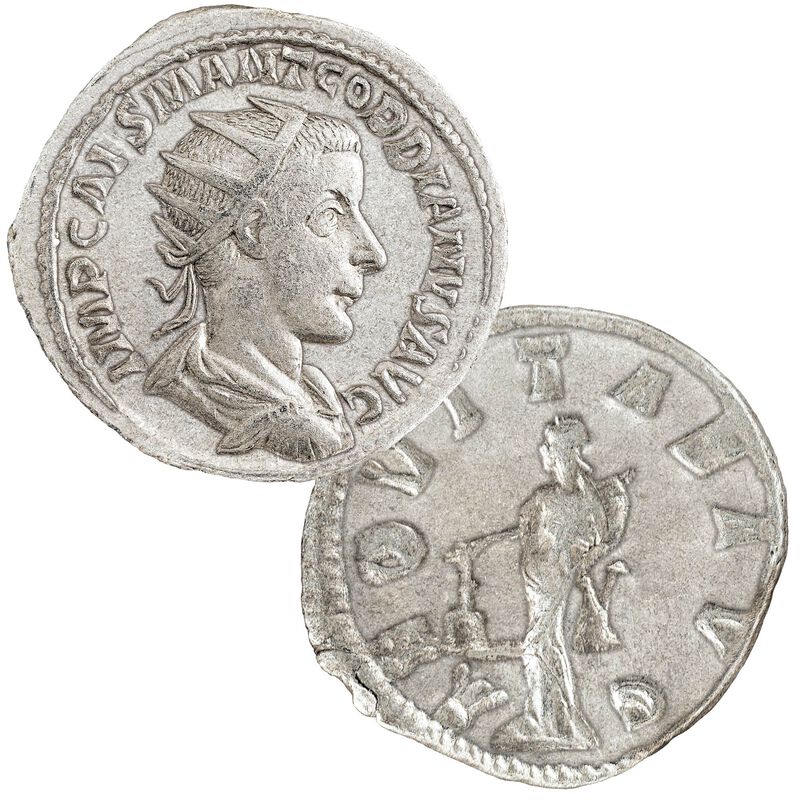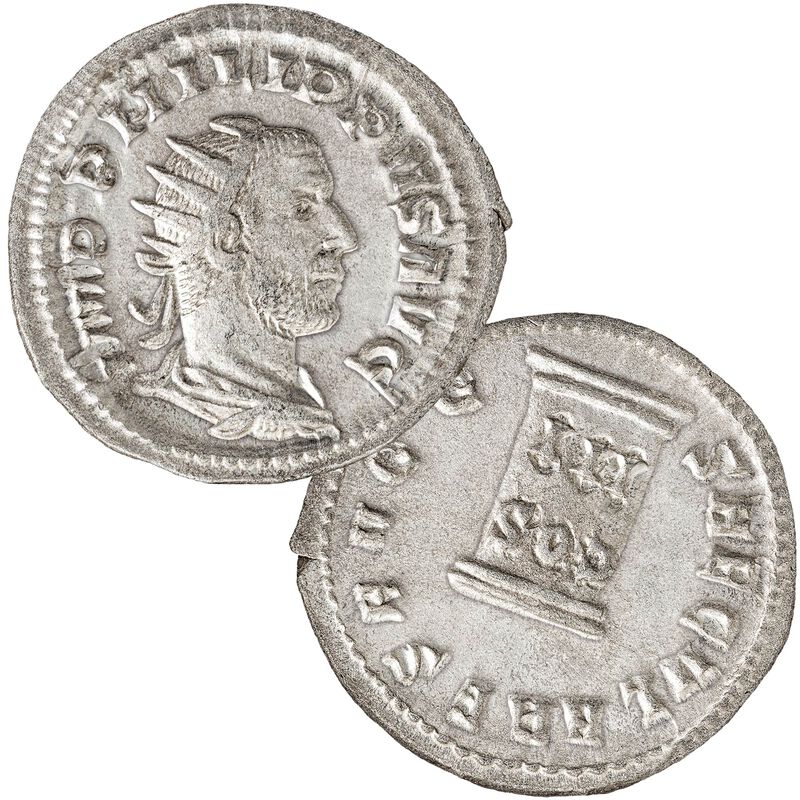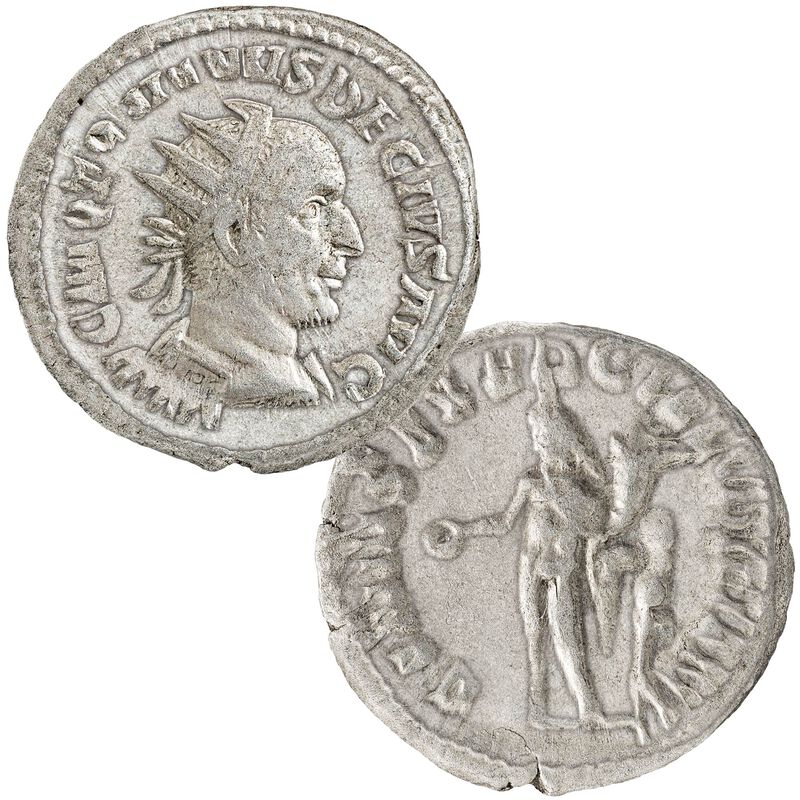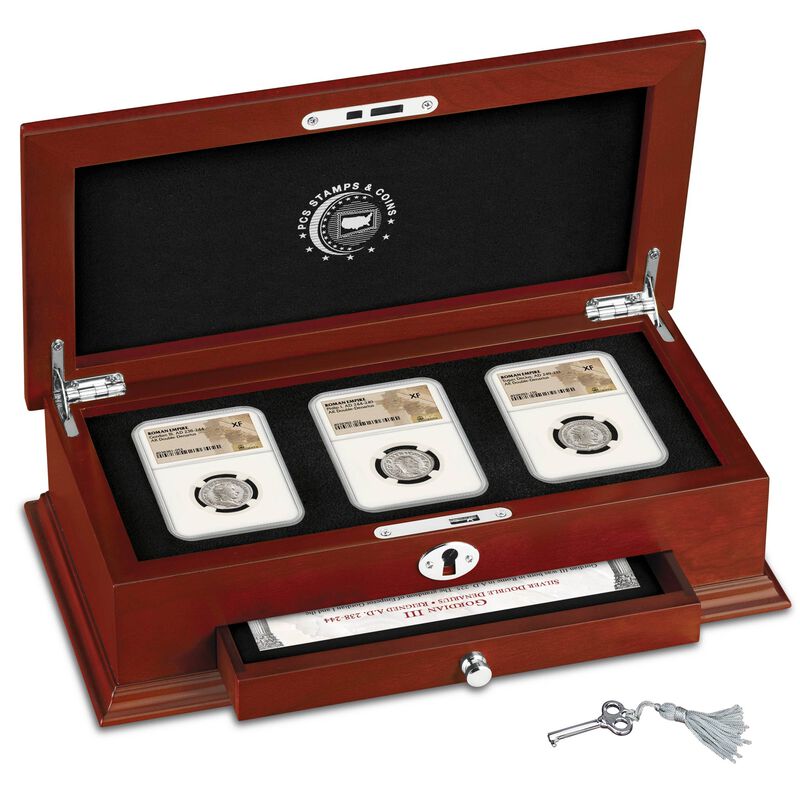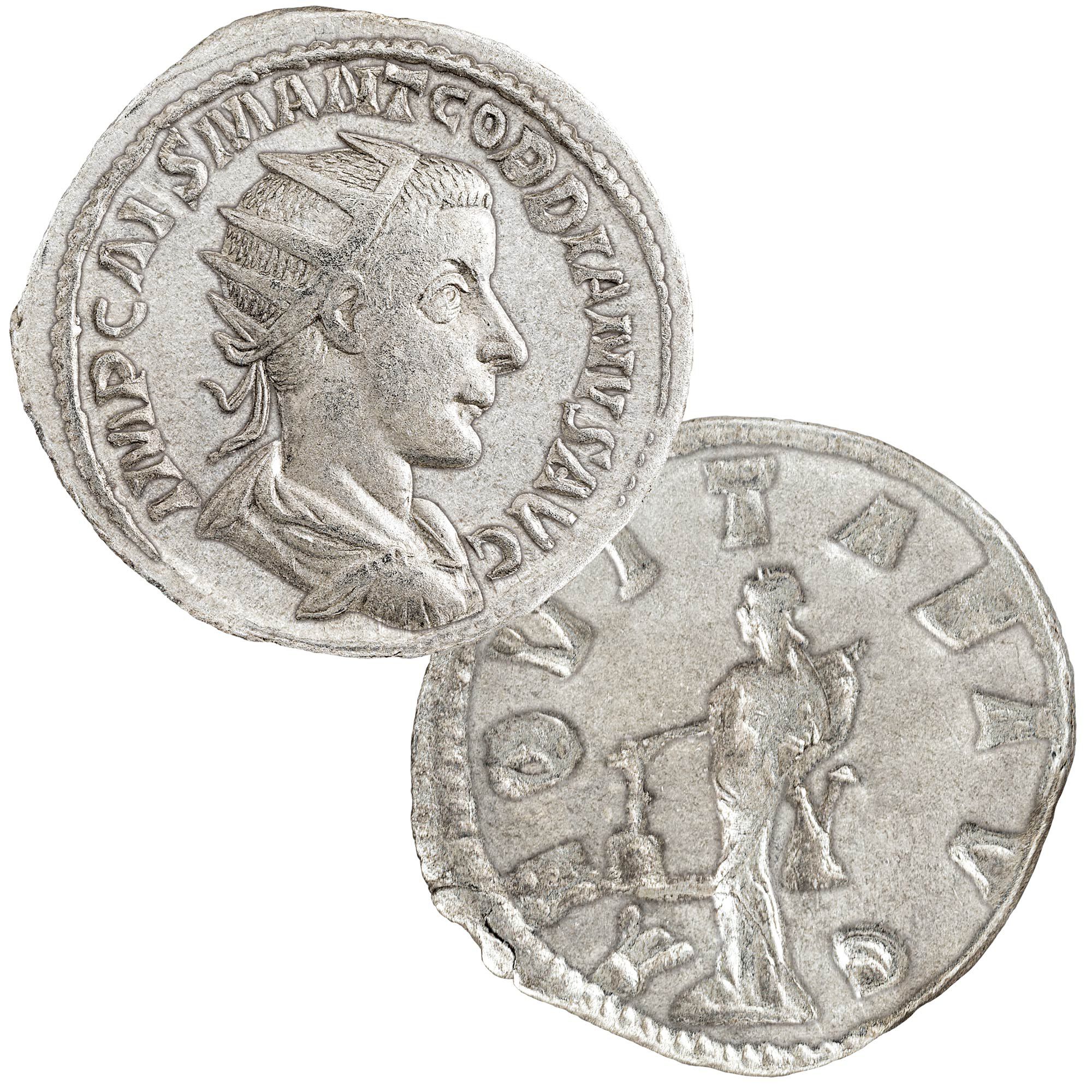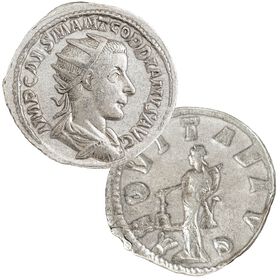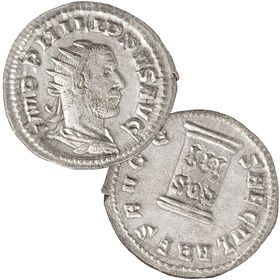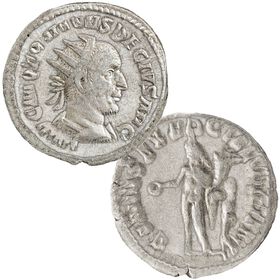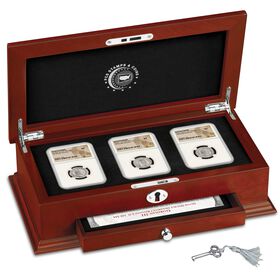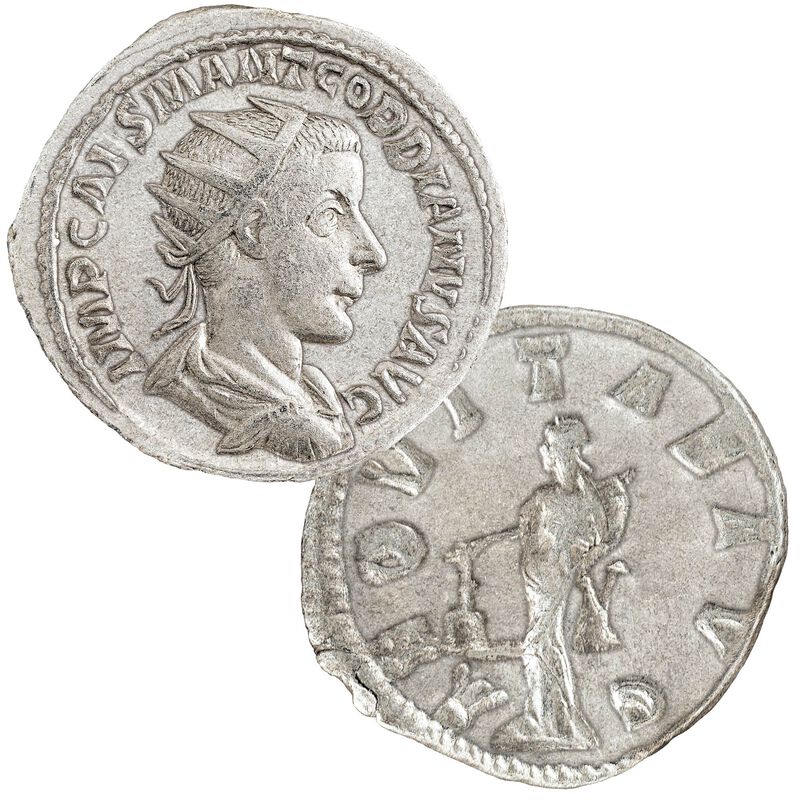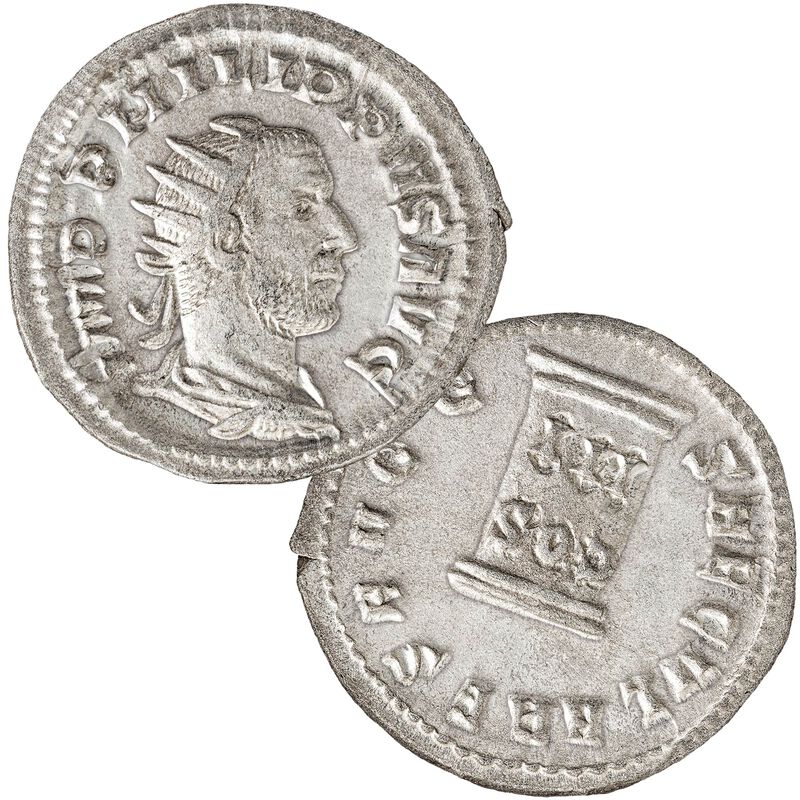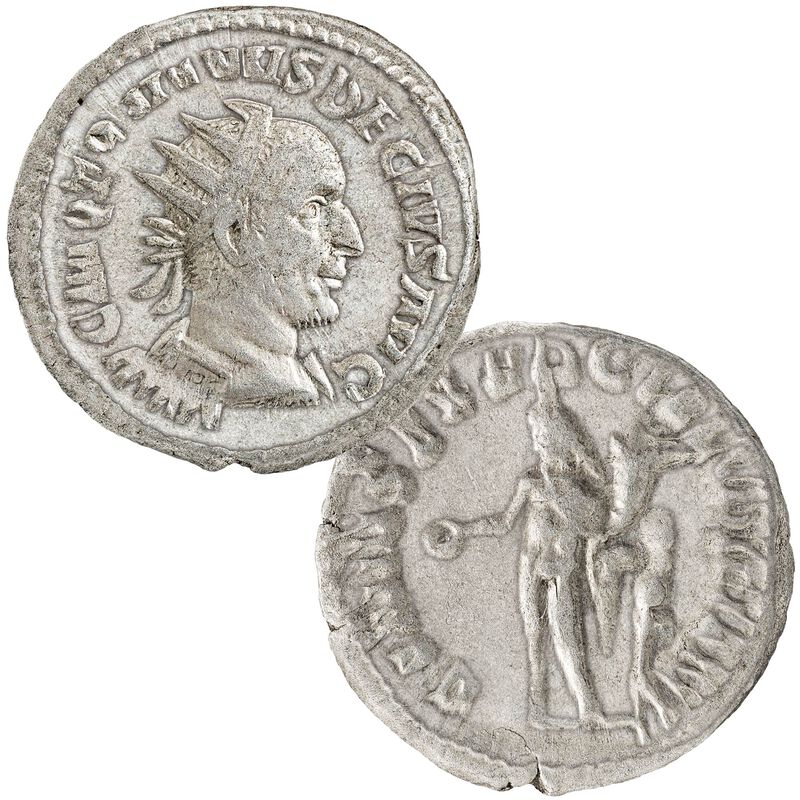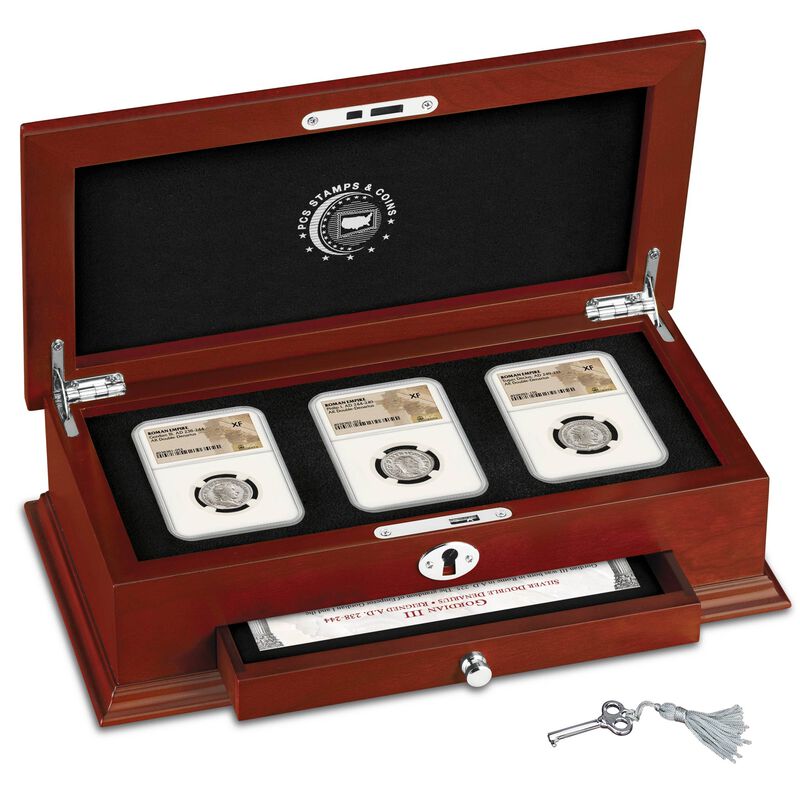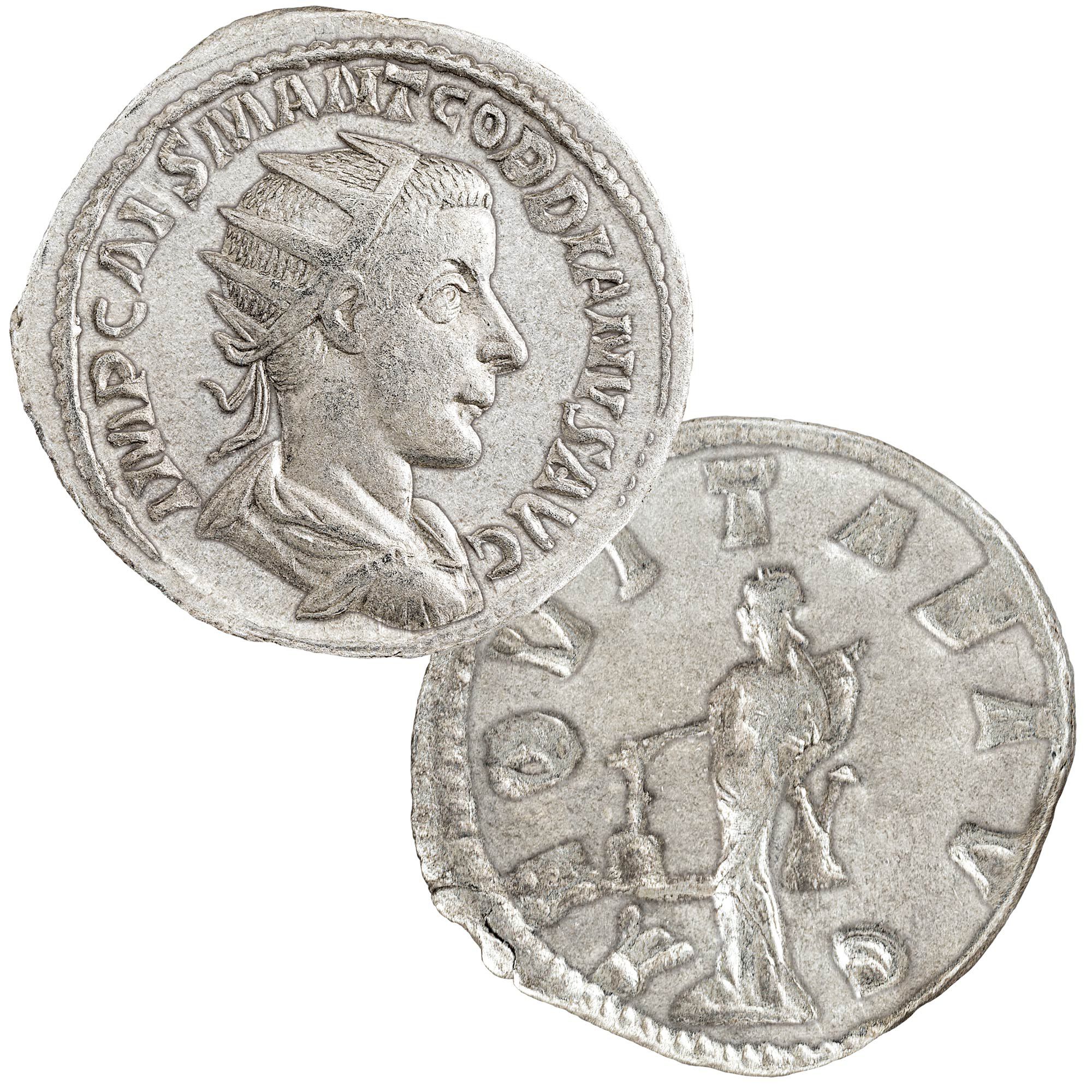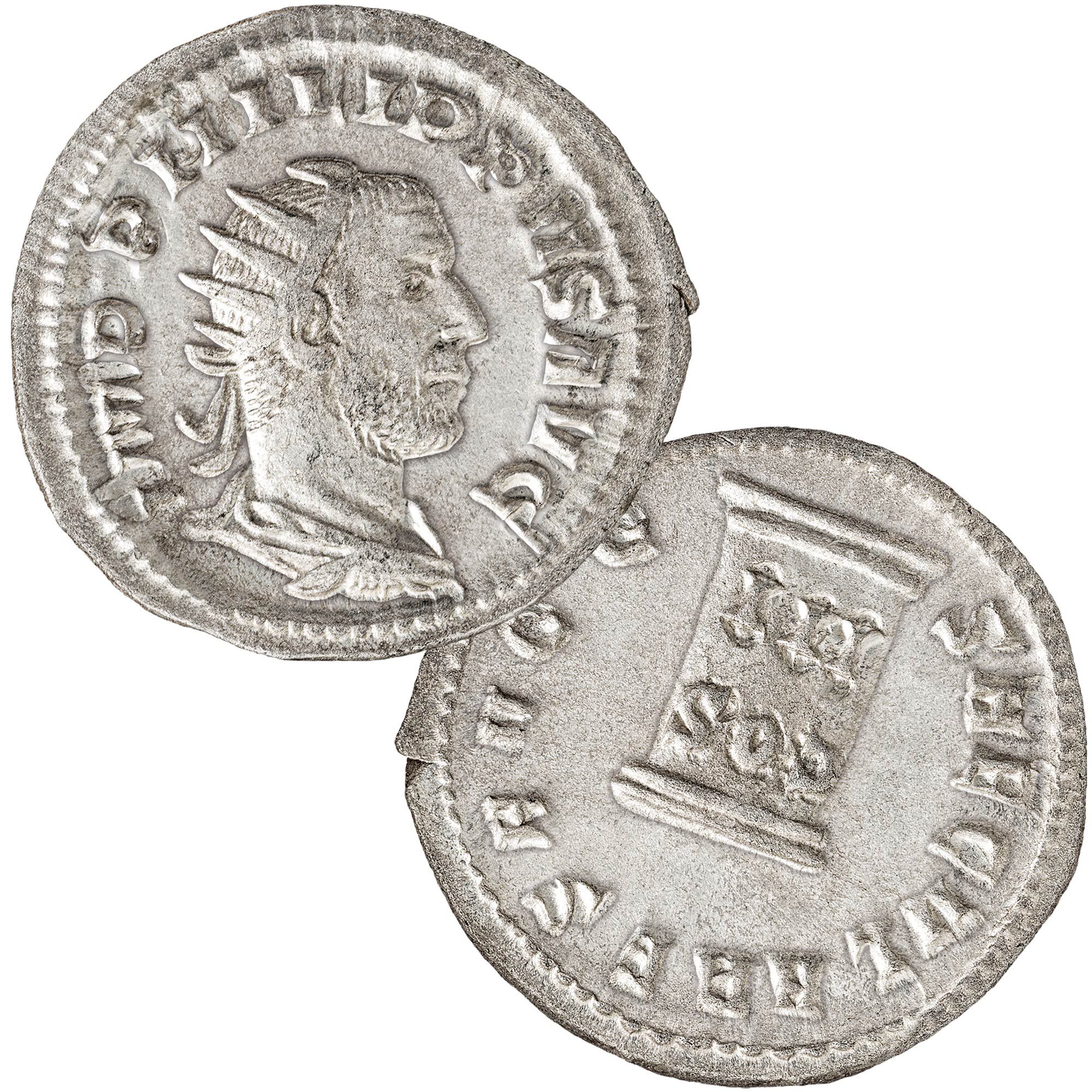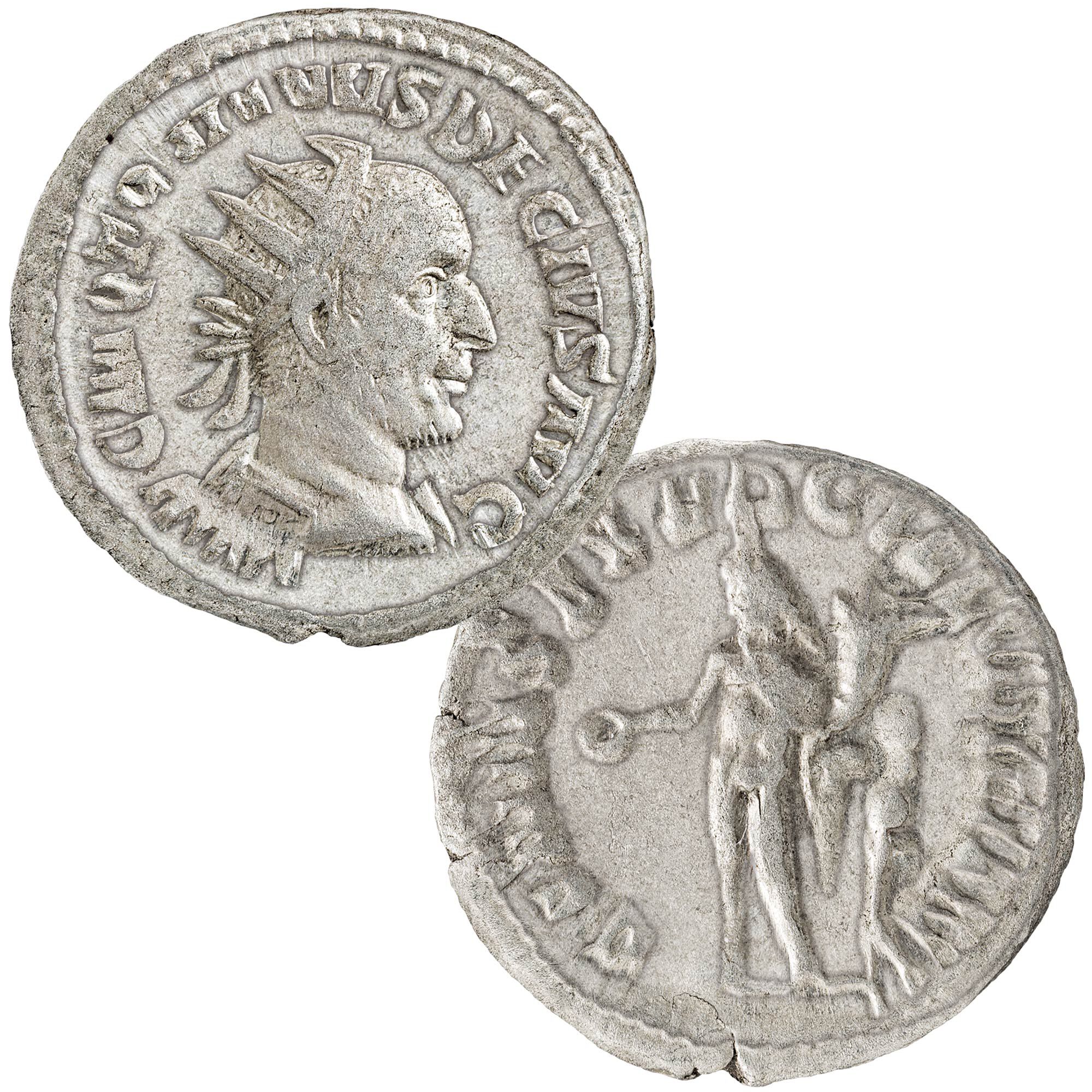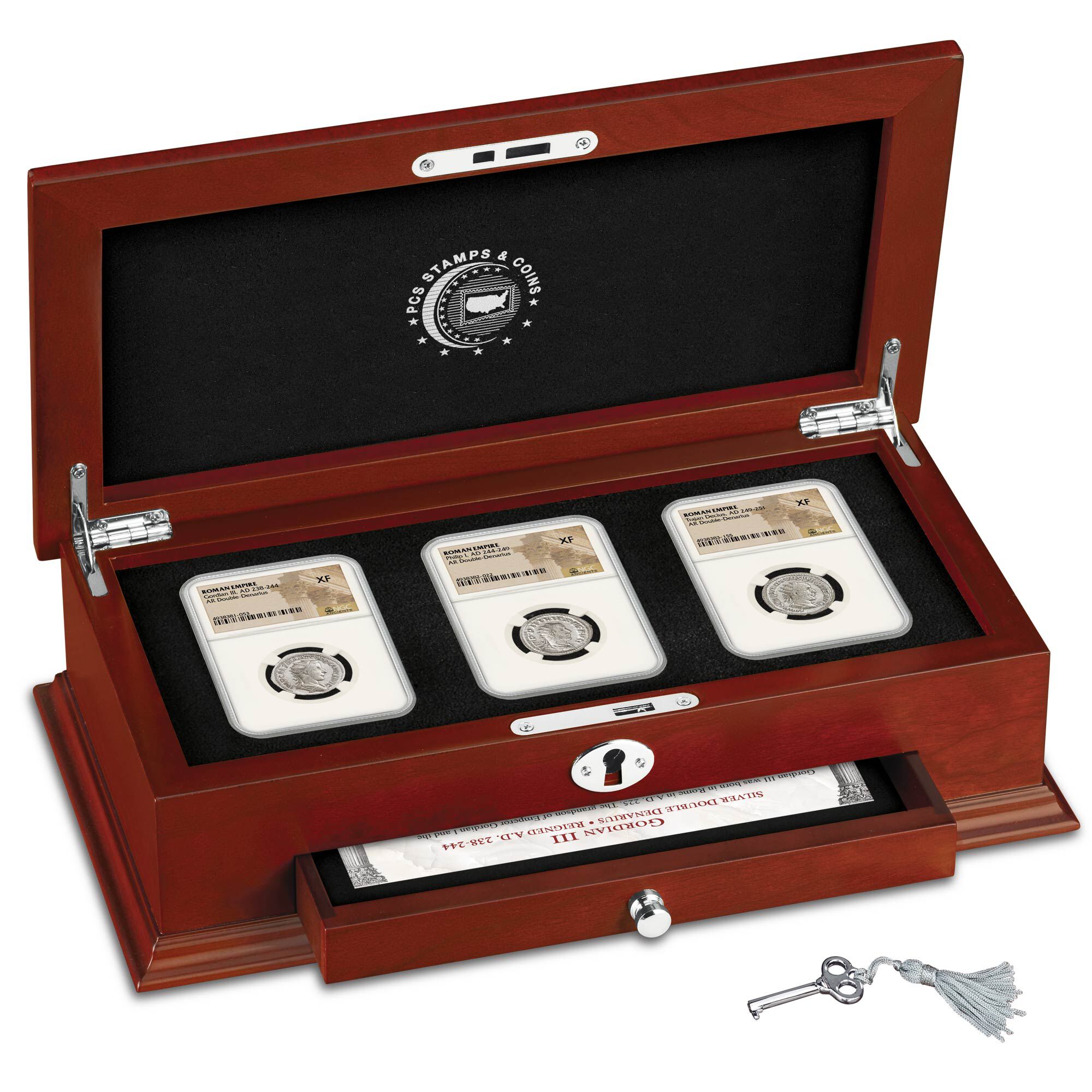 Three coins of the Roman Empire, dating back more than 1,700 years…
• A trio of double denarius coins struck by legendary Emperors Gordian III, Philip I and Trajan Decius in the A.D. 200's, one of the most turbulent periods in Roman history.
• Coins made by skilled craftsmen; the handcrafted designs and primitive minting techniques make each a unique work of art that is slightly different from all others.
• Certified as circulated Extra Fine or better by NGC, one of the premier grading services, with the design details amazingly well preserved for coins of this age and importance.
• Each coin is accompanied by a Collector Card that provides fascinating details about the emperor and the coin's history and design.
• FREE: A Display Chest and Collection Information Card, included at no extra charge, sent with the second shipment.
• Guarantee of Satisfaction: Free returns and you may cancel at any time.
Show Less
Show More
In stock. Ships in 1-2 weeks.
$399
per coin
One coin per shipment, each payable in 3 monthly installments of $136 (includes shipping)
Available exclusively from PCS Stamps & Coins, The Ancient Roman Silver Double Denarius Collection forms a collectible of beauty, meaning and importance. This collection allows you the convenience of building it item-by-item with a gradual payment and shipment plan: Coins will be shipped at the rate of one every three months (three total shipments in this collection). You may pay for each coin in three monthly installments.
The special archival-quality holders allow both sides of each coin to be closely examined without risk of damage. Please note: The exact appearance and designs of the coins you receive may vary from the images shown.
The luxurious wooden Display Chest (measuring 11" x 6" x 3") and Collection Information Card will be sent with the second shipment.
Your satisfaction is 100% guaranteed. You may return any shipment within 30 days for replacement, or for a full refund with no further obligation. You may cancel at any time by calling the toll-free number included with each shipment, or by accessing My Account online. Either party may cancel this agreement at any time.