The Last U.S. Coin Sets of the Silver Era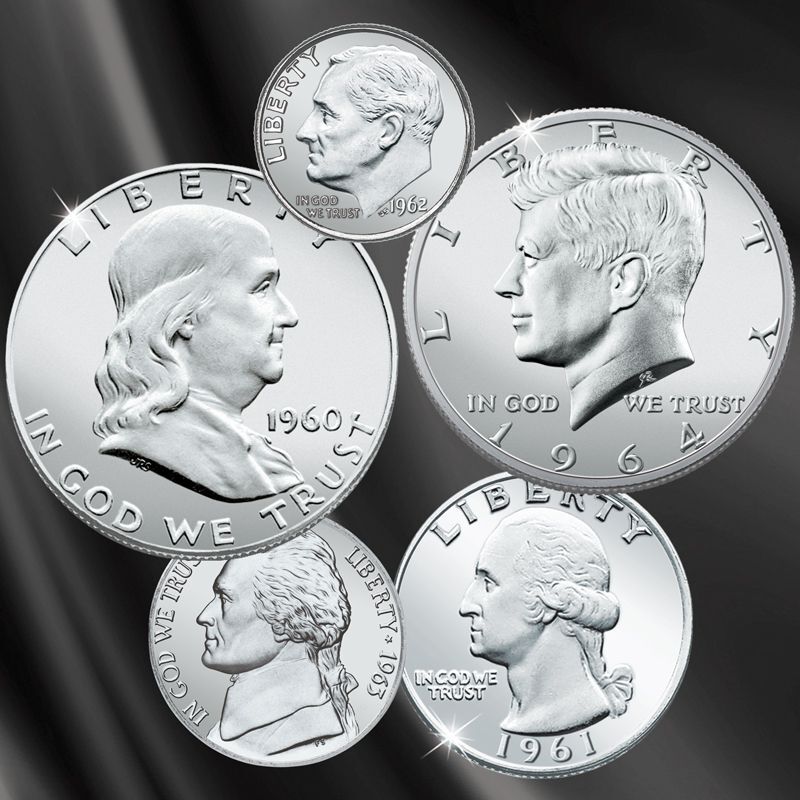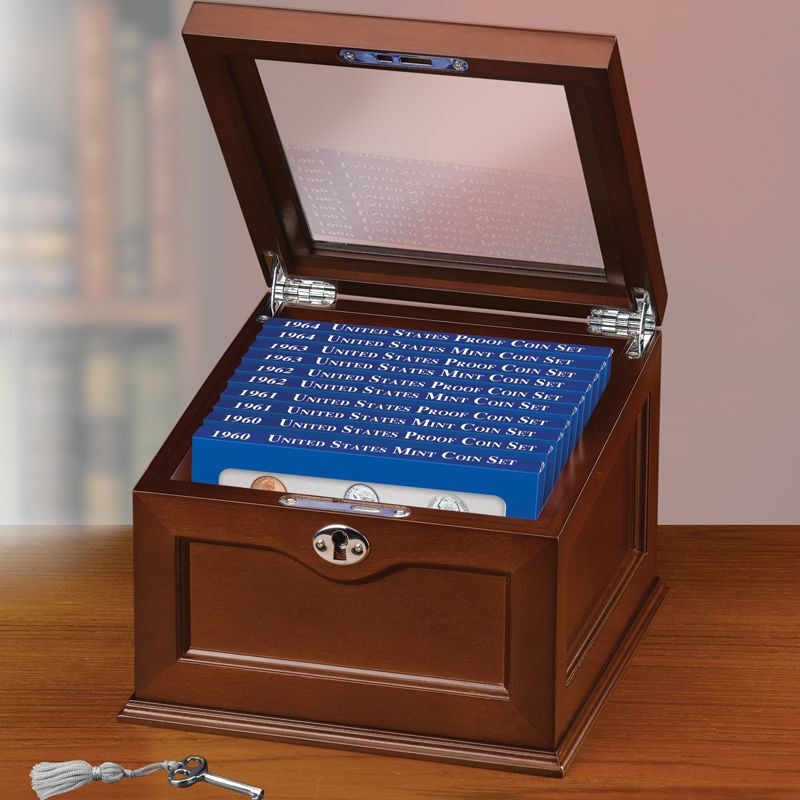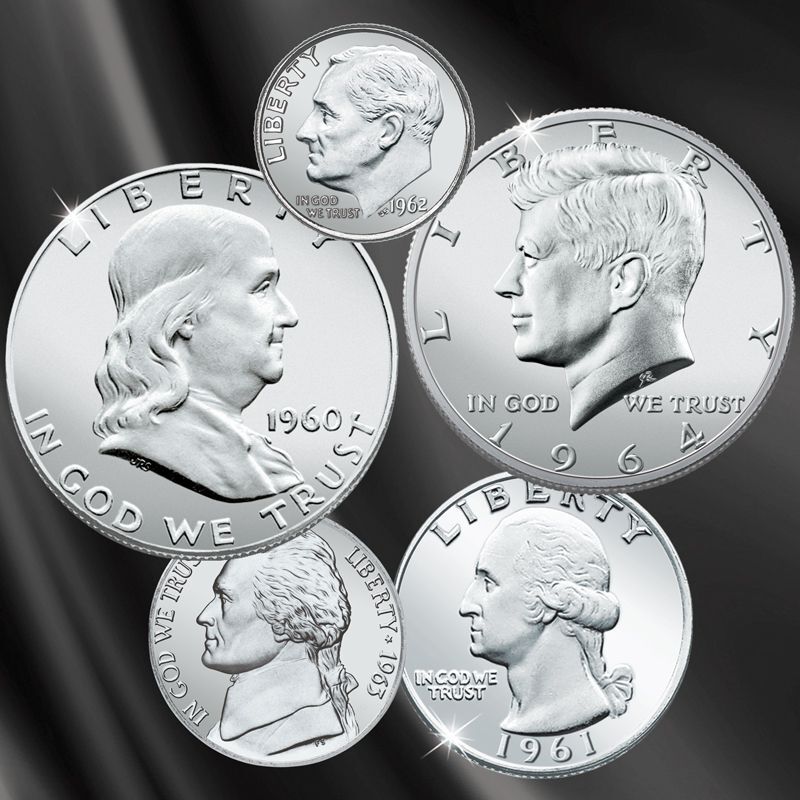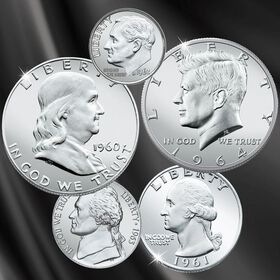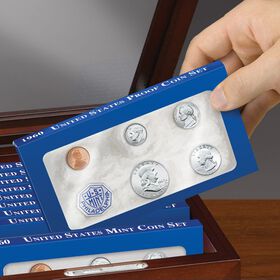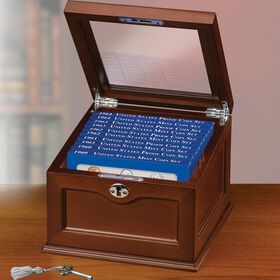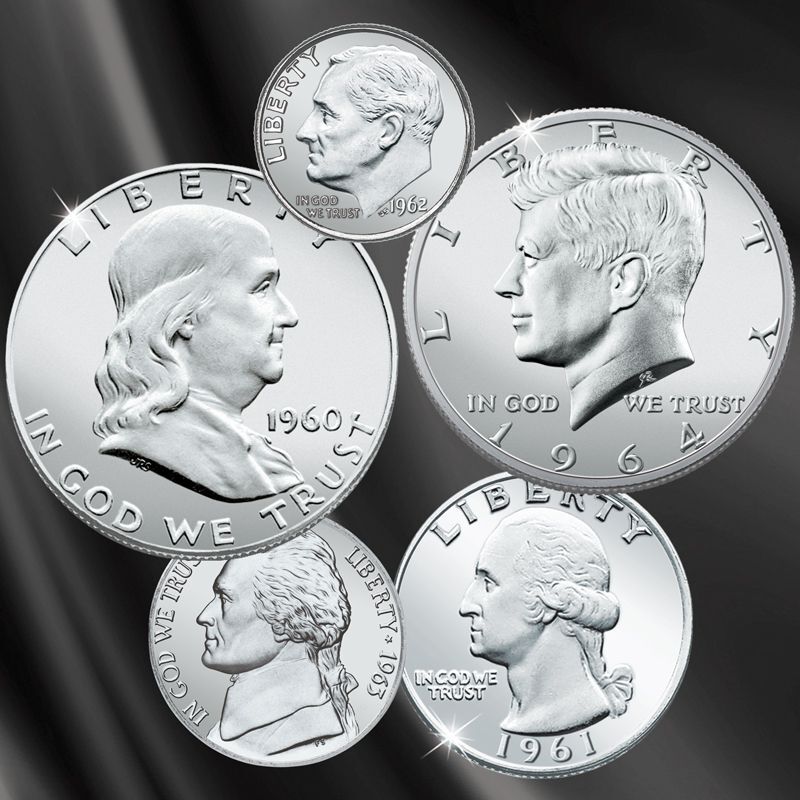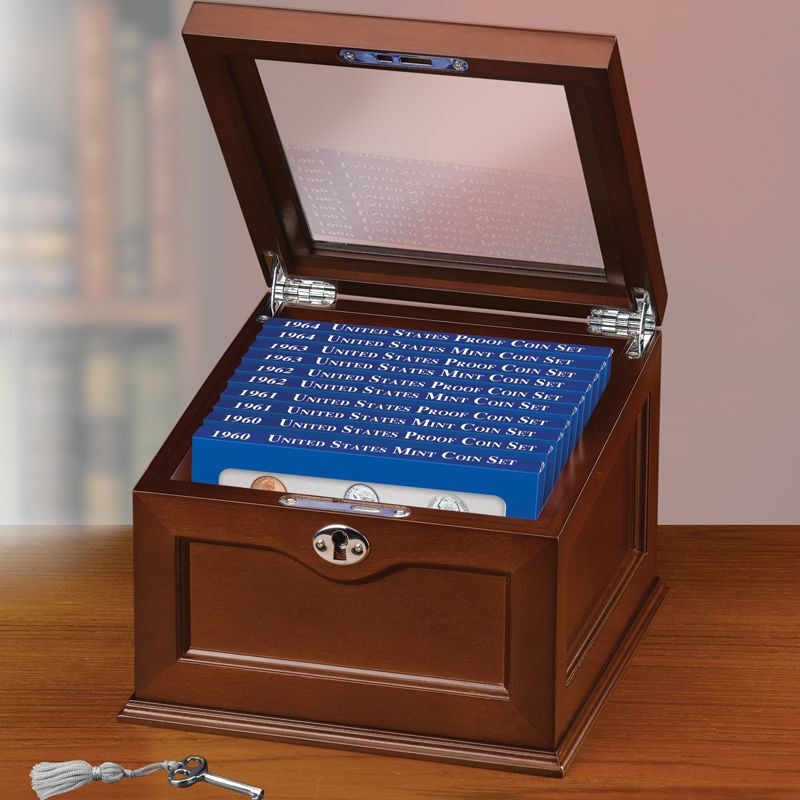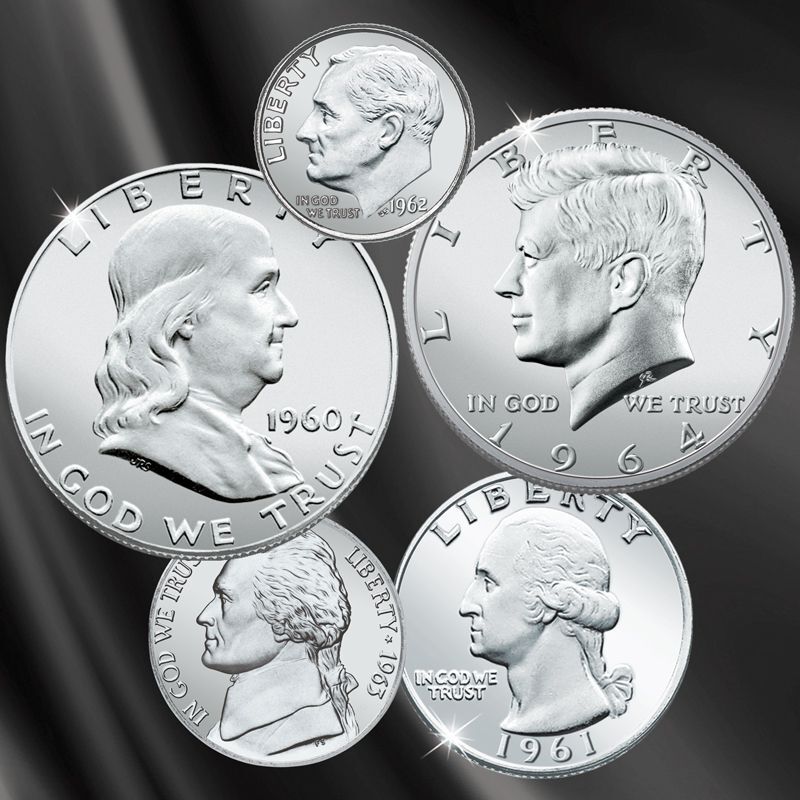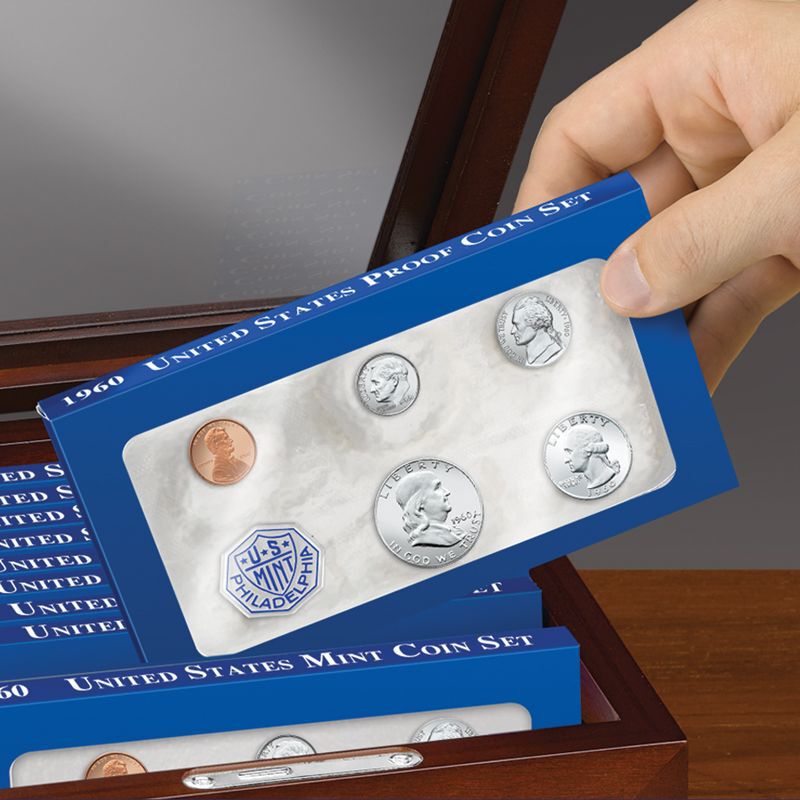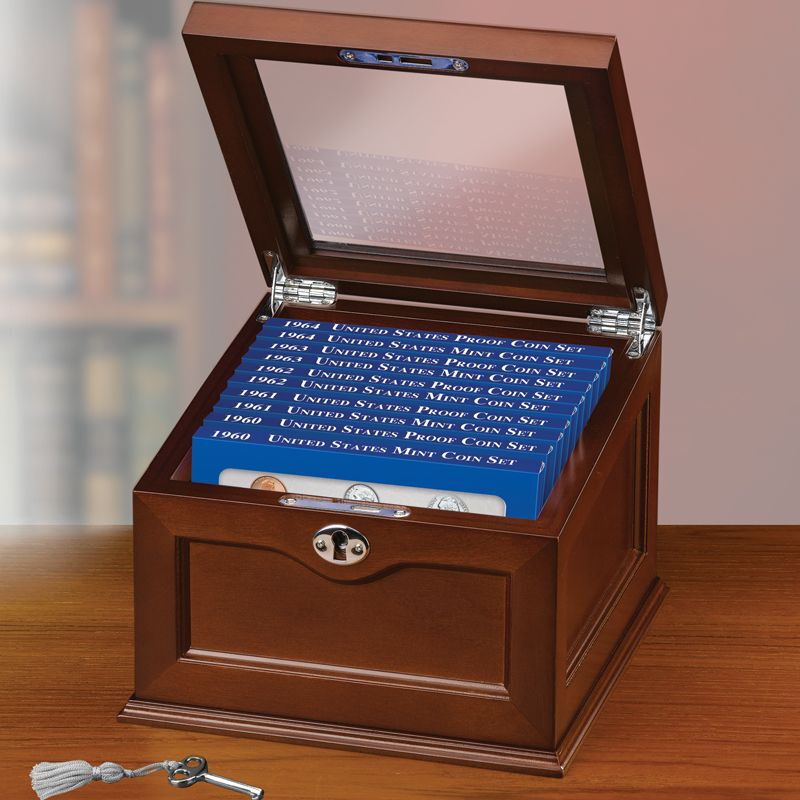 U.S. Proof and Mint Sets from the last five years of circulating 90% silver coins…
• Contains more than three-quarters of a troy pound of pure silver.
• Commemorates the end of an era for America's circulating silver coinage, the last flawless silver specimens of their kind.
• Includes Proof and Mint Sets from 1960-1964, the last five years that every dime, quarter and half-dollar was minted in 90% silver.
• Collector's Cards accompanying each set, with fascinating details from the coins' year of issue.
• Officially sealed in uncirculated condition at the time of minting, they remain untouched by human hands, forever!
• FREE: A Display Chest and Collector's Guide, yours at no extra charge, sent with the third shipment.
• Guarantee of Satisfaction: Free returns and you may cancel at any time.

Show Less
Show More
$135
per shipment
Each shipment payable in 2 monthly installments of $70.50 (includes shipping)
Featuring 75 uncirculated coins, The Last U.S. Coin Sets of the Silver Era forms a collectible of beauty, meaning and importance. This collection allows you the convenience of building it item-by-item with a gradual payment and shipment plan: There are 15 coin sets in this collection; some shipments contain more than one coin set. Each shipment will be sent at the rate of one every other month (10 total shipments in this collection). The pricing noted here is per shipment. You can pay for each shipment in two monthly installments.

These historic coins remain sealed in their protective packaging to preserve their crisp details and a luster not found on circulated coins. Please note: The coins shown here are for illustrative purposes only; the exact appearance of the coins you receive may vary from the images shown.

The custom-crafted wooden chest (measuring 8.1" x 7.8" x 6") and fact-filled guide, describing your treasured new collection, will be sent with the third shipment.

Your satisfaction is 100% guaranteed. You may return any shipment within 30 days for replacement, or for a full refund with no further obligation. You may cancel at any time by calling the toll-free number included with each shipment, or by accessing My Account online. Either party may cancel this agreement at any time. Price is subject to possible adjustment due to unusual market conditions.