The Statue of Liberty Coin and Stamp Collection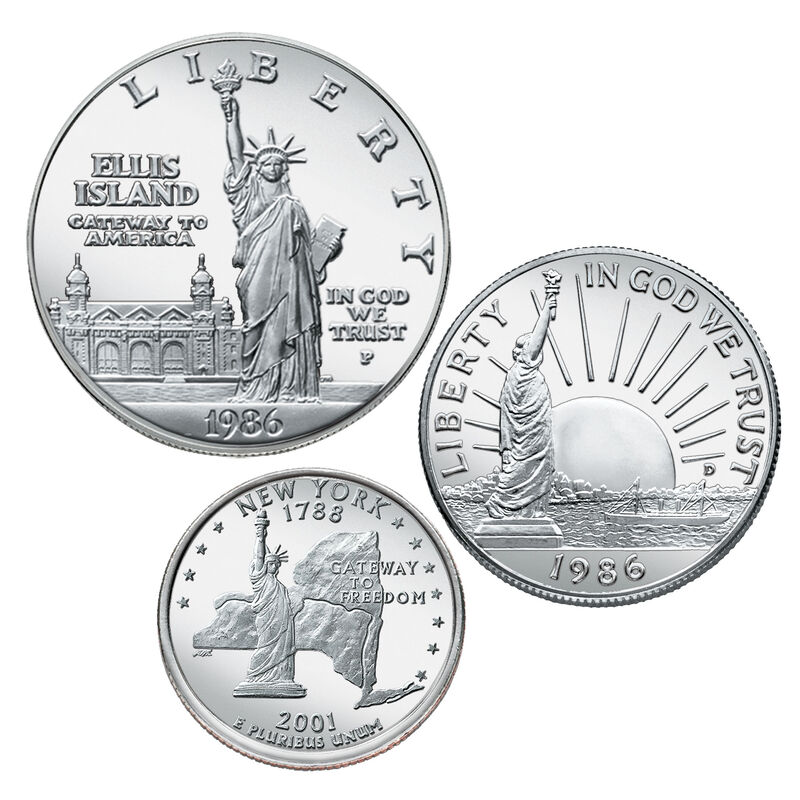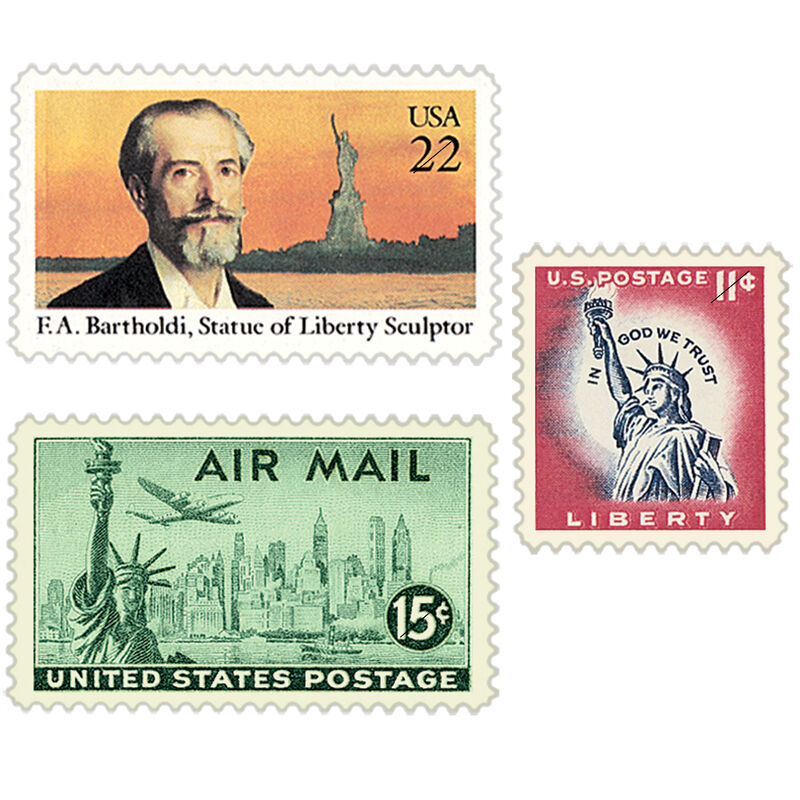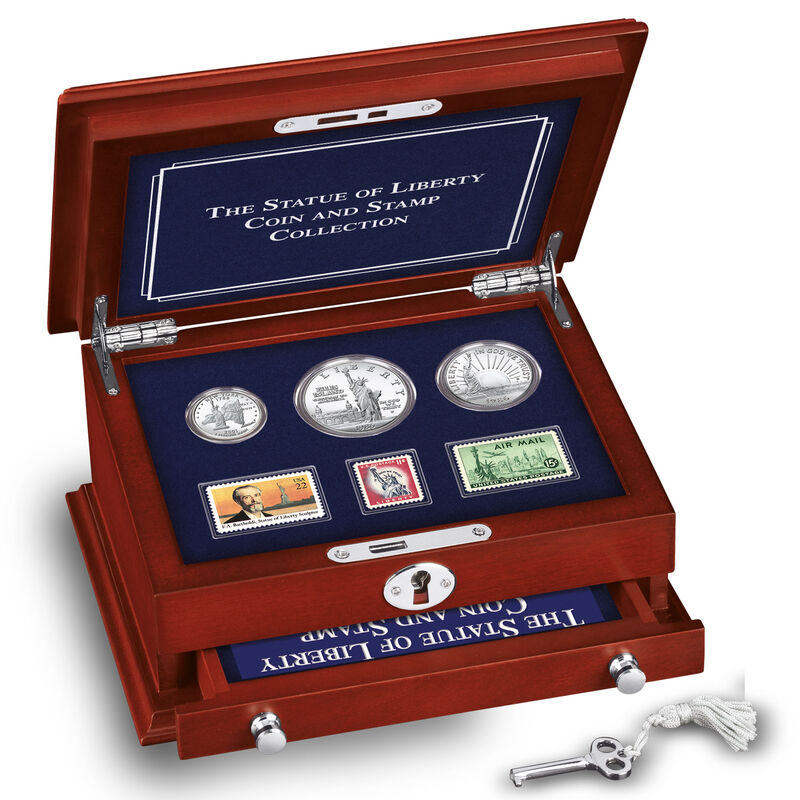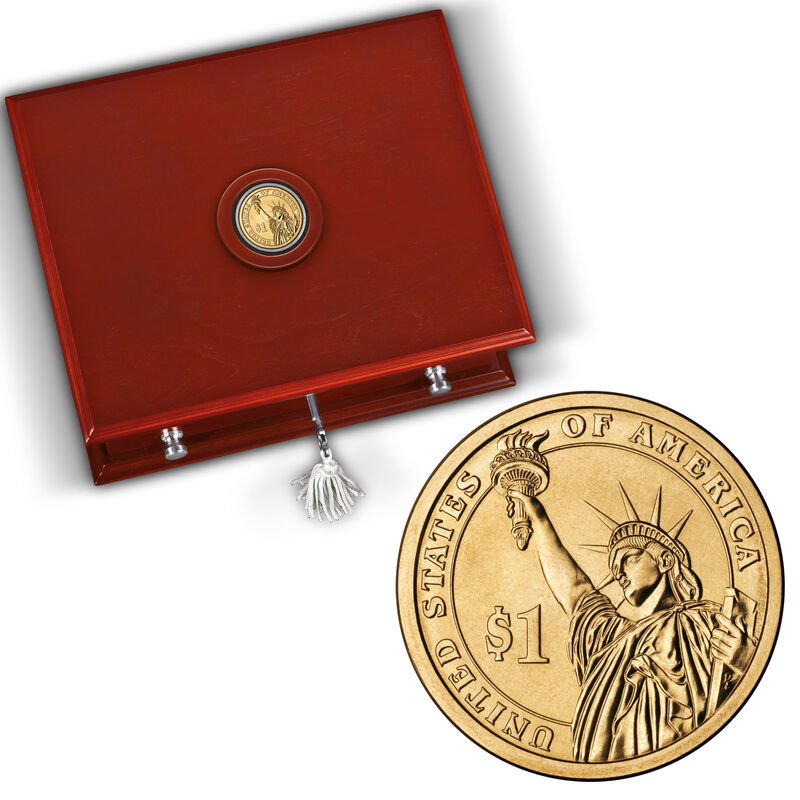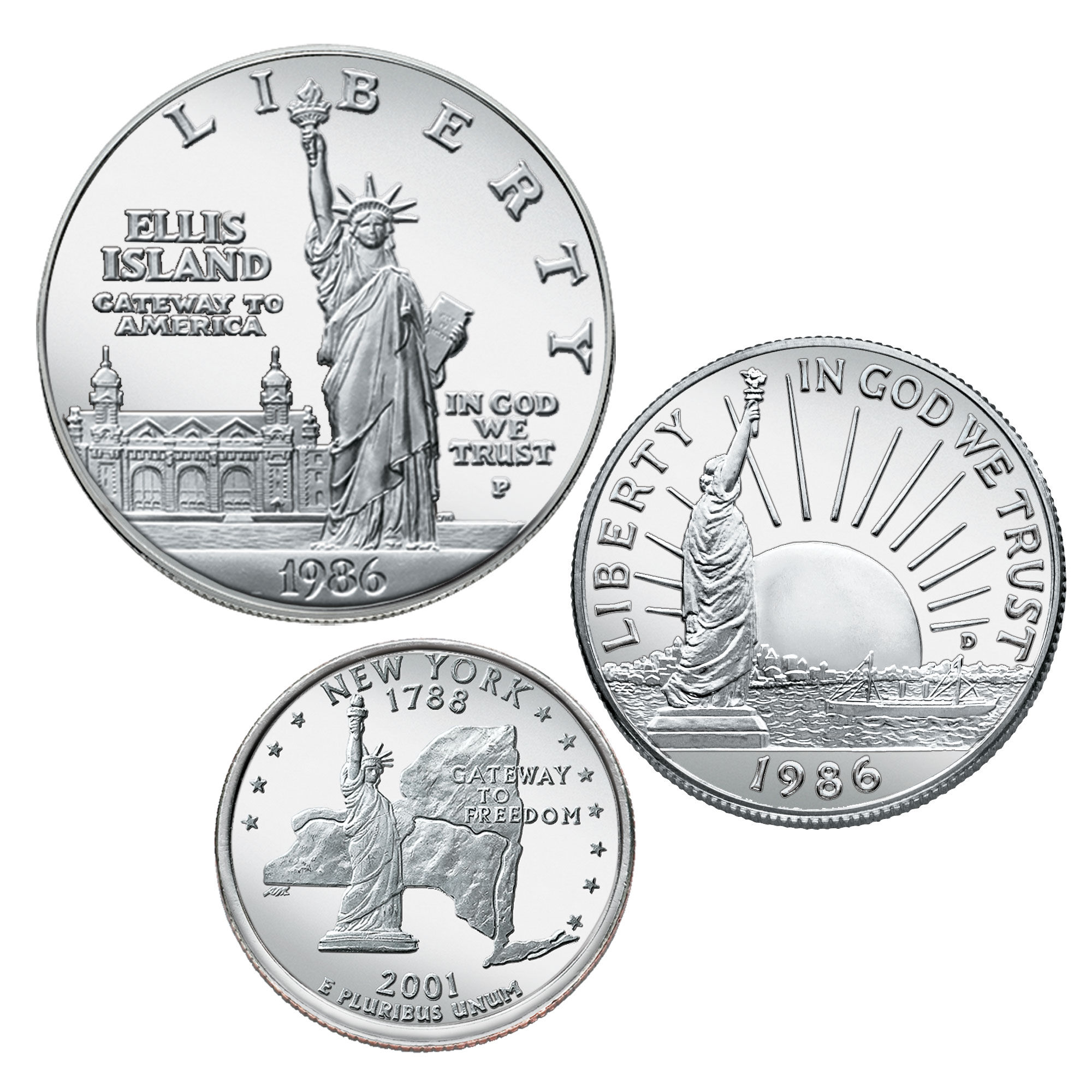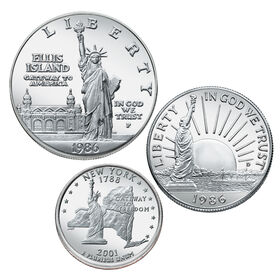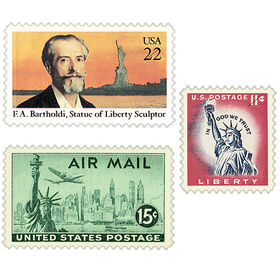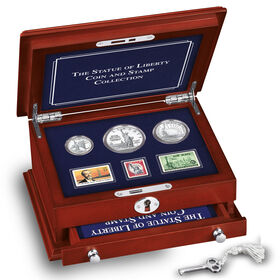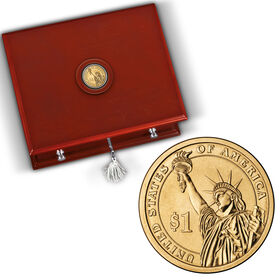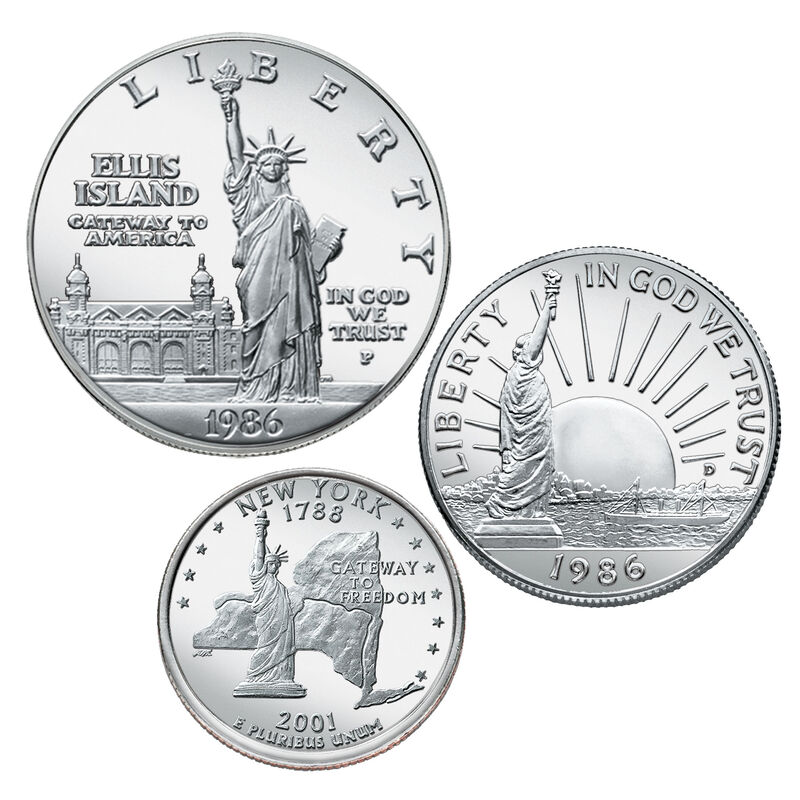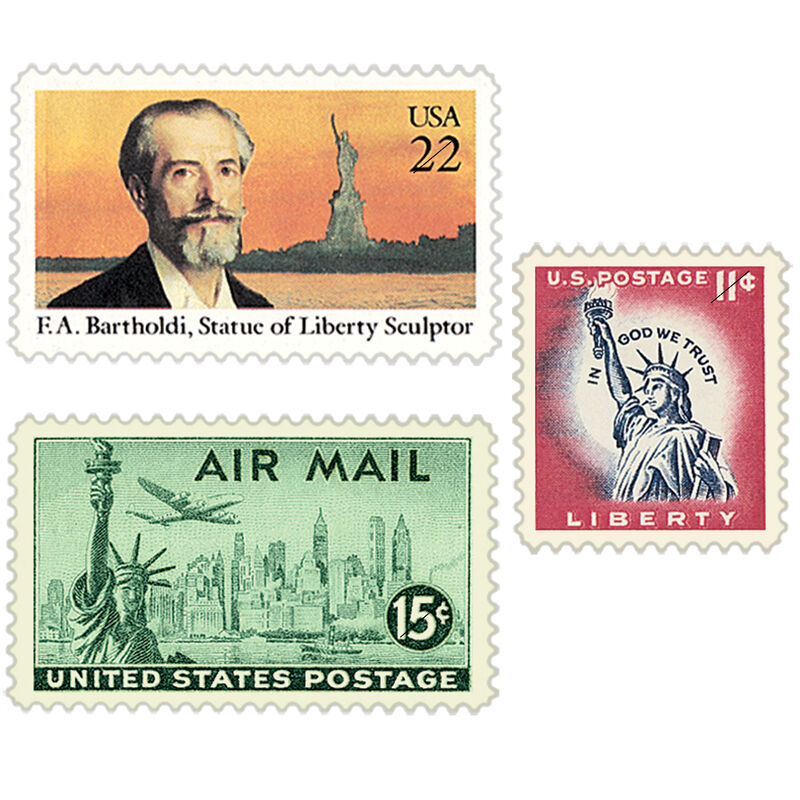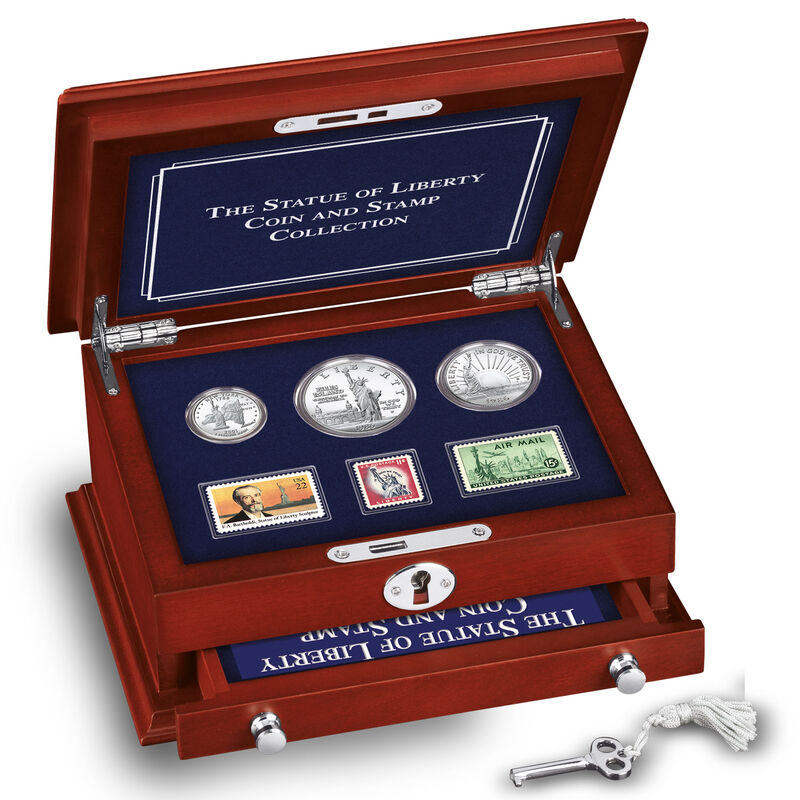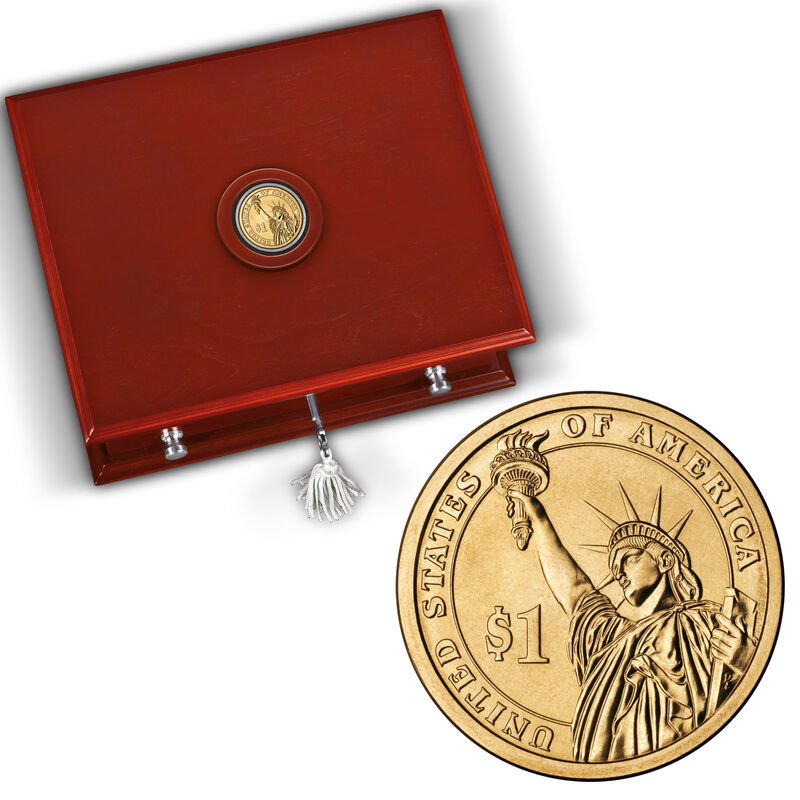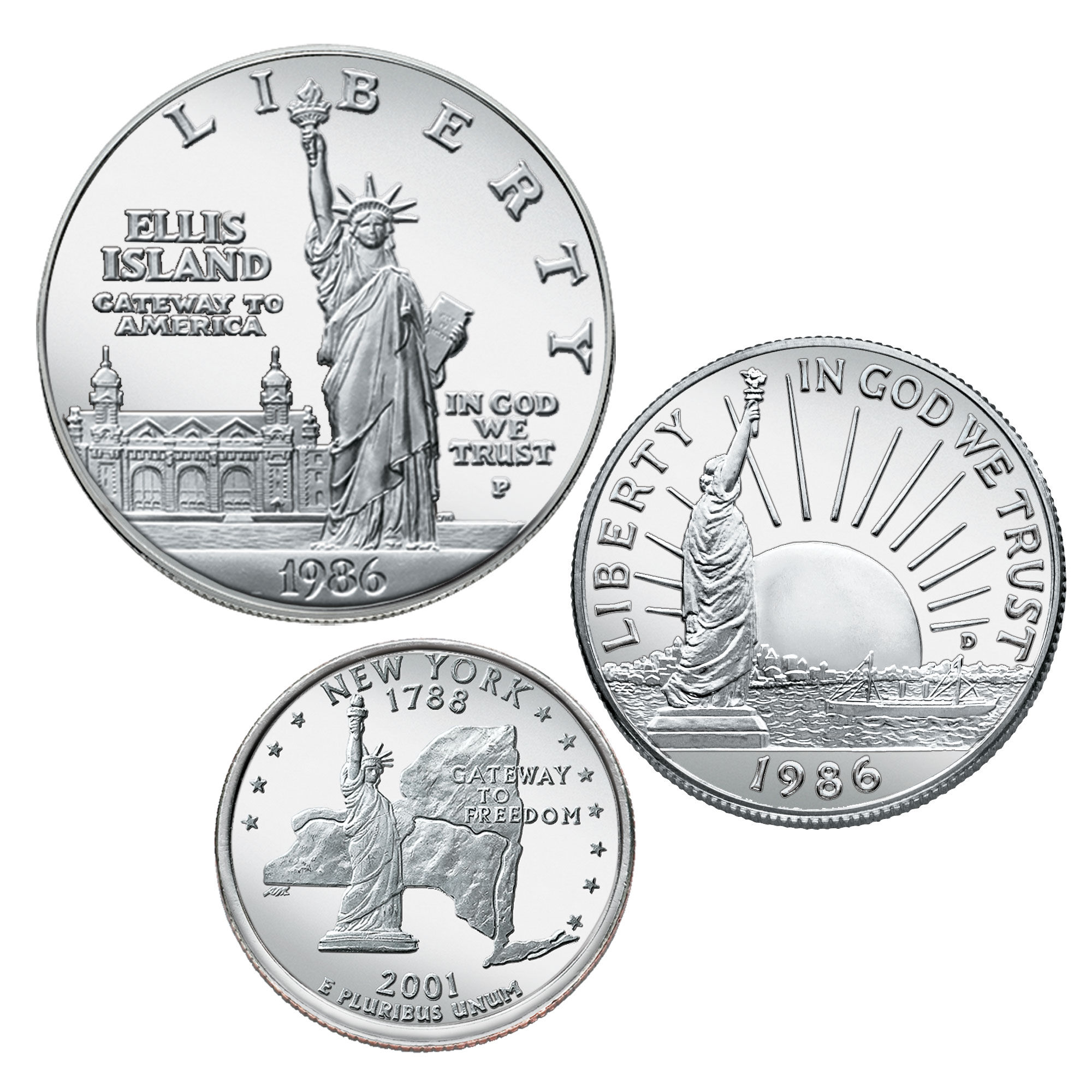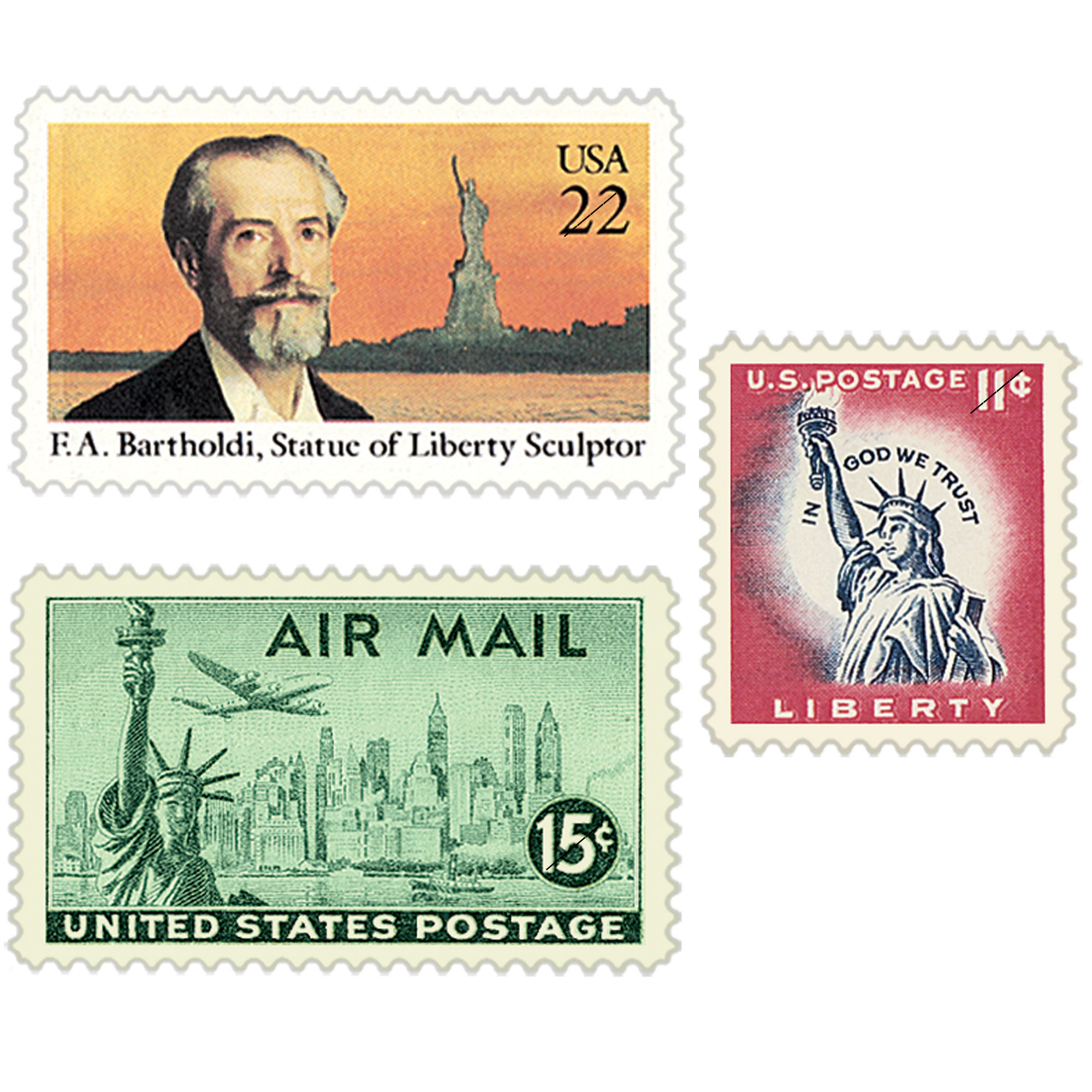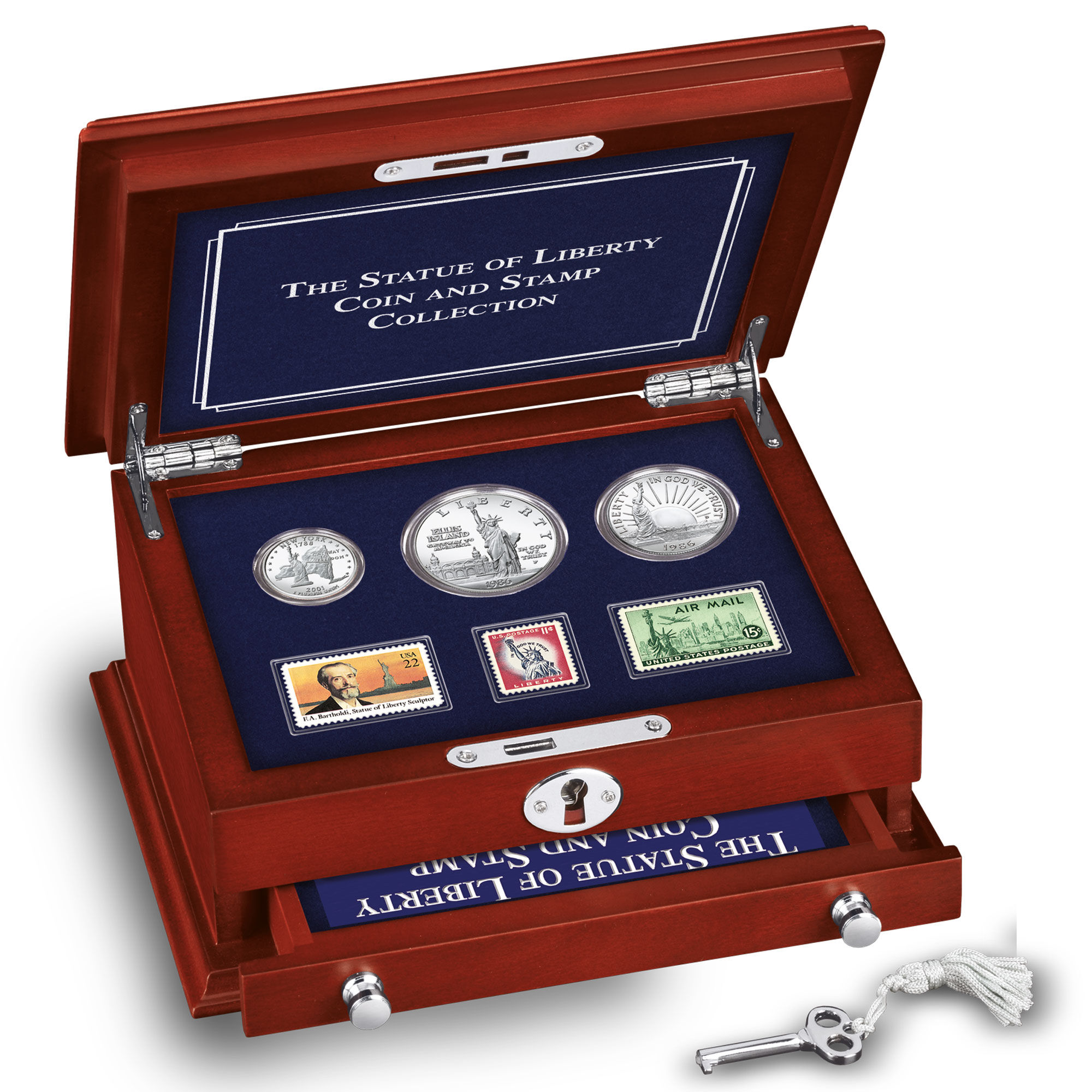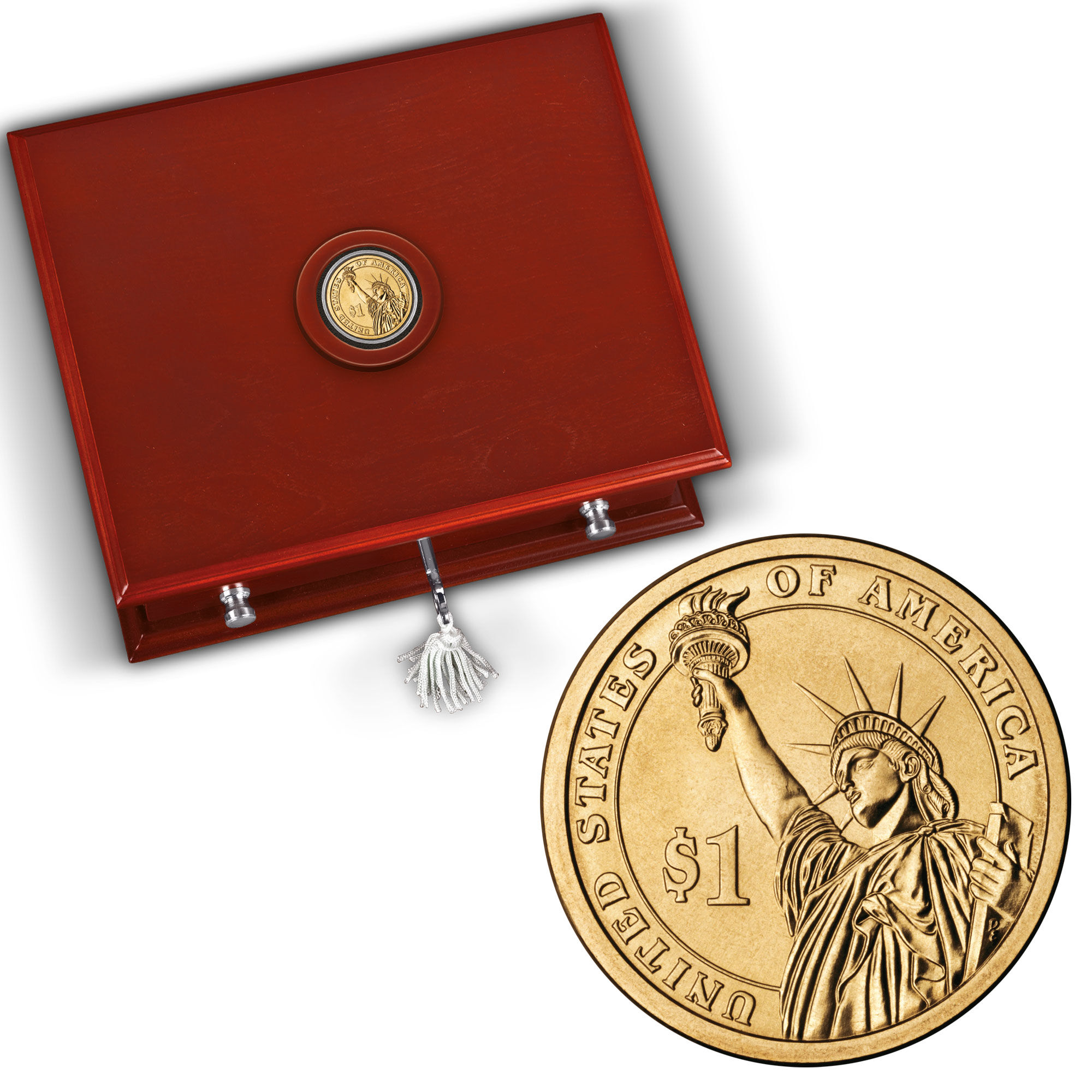 A moving tribute to one of America's greatest symbols of liberty…
• The first U.S. coins honoring the Statue of Liberty, issued by the U.S. Mint to mark the statue's 100th anniversary in 1986: a stunning 90% silver dollar and a half-dollar.
• The 2001 New York Statehood Quarter depicting the Statue of Liberty. The extremely limited production ceased two decades ago, and this treasured coin is rarely seen today.
• The collection also contains three historic mint-condition Statue of Liberty stamps that date back to 1947 and are no longer available in any post office.
• Each coin and stamp is encased in a crystal-clear capsule for protection against dust, fingerprints and wear — ensuring worry-free viewing for generations to come.
• Accompanied by a deluxe wooden Display Chest (measuring 5⅛˝ x 3⅞˝ x 1¾˝), featuring a rich finish and silver-toned hardware.
• Comes with an informative Collector's Guide that provides fascinating information about the Statue of Liberty and each coin and stamp in the collection.
• BONUS GIFT: An uncirculated Presidential Dollar depicting the Statue of Liberty, a prized collectible in its own right, is set into the lid of the Display Chest.
• Guarantee of Satisfaction: Free returns for replacement or full refund.
Show Less
Show More
In stock. Ships in 1-2 weeks.
$169
Payable in 3 monthly installments of $59
This product allows the convenience of a gradual payment plan. It is payable in three equal, monthly, interest-free installments.
Please note: The exact appearance of the coins you receive may vary from the images shown. These uncirculated-condition coins are inspected (but not professionally graded) to ensure no trace of wear. We strive to offer coins with good eye appeal based on feedback from our customers. Please note that the coins may show contact marks, they may have been cleaned, and their surface may lack some luster.
Your satisfaction is 100% guaranteed. You may return your product at our expense within 30 days for replacement or for a full refund. Orders are subject to acceptance.
The stamp images shown here have been marked to comply with USPS regulations. The stamps you receive will be unmarked and in mint condition.