The U.S. Seated Liberty Silver Coin Collection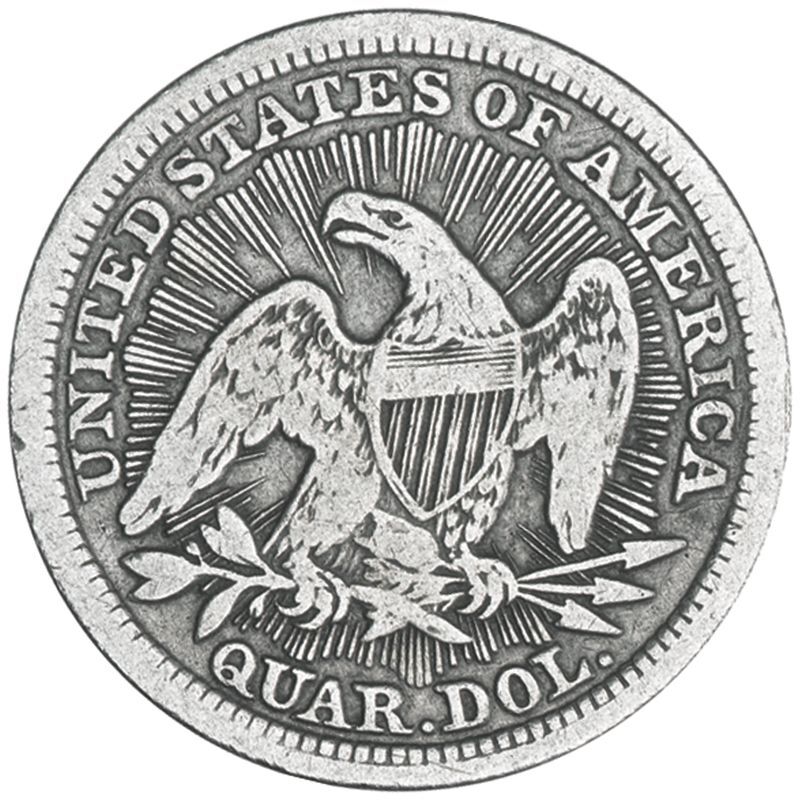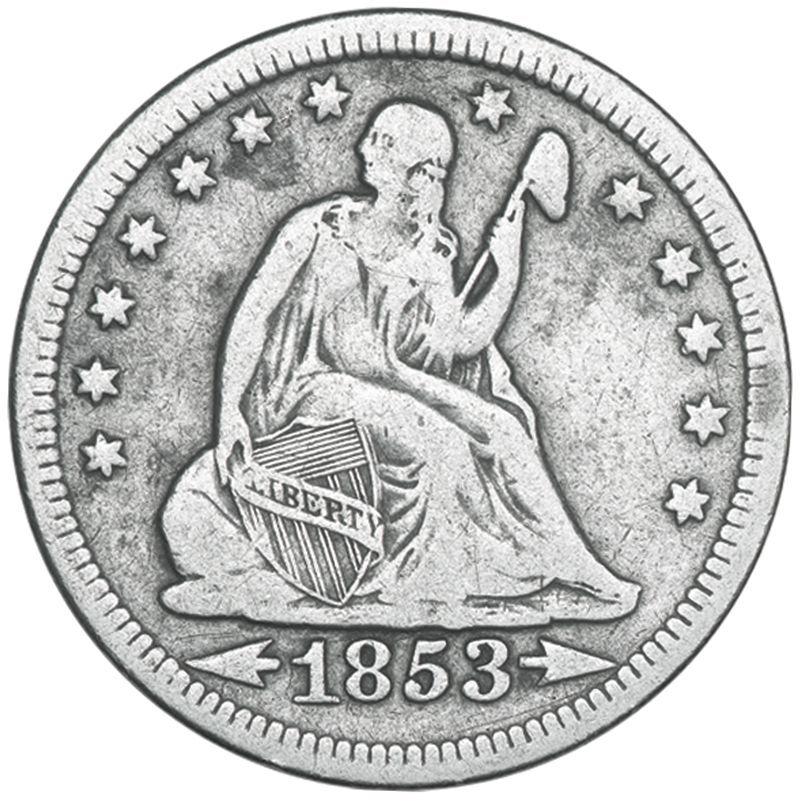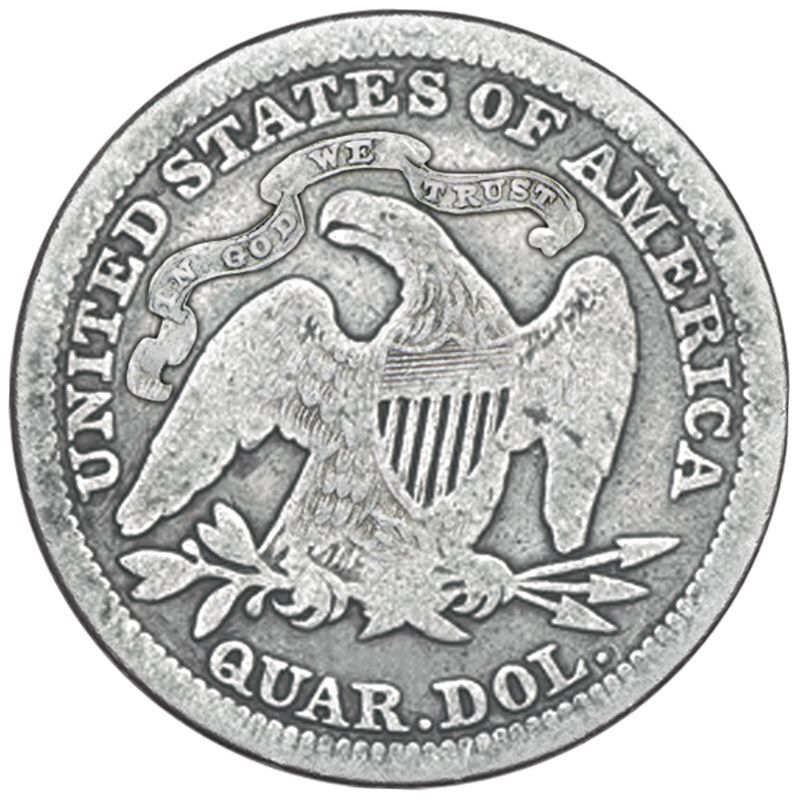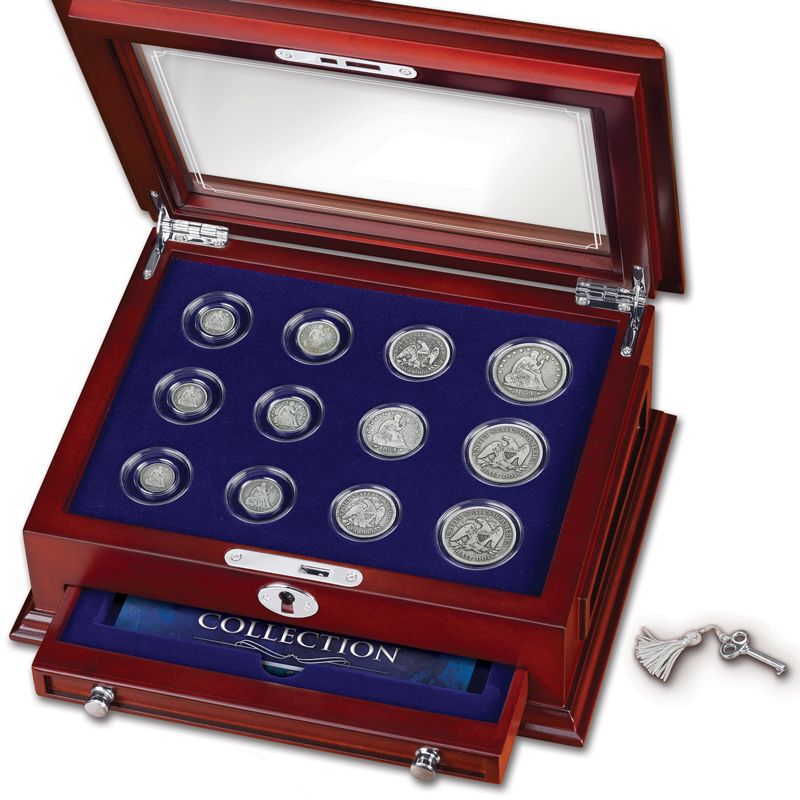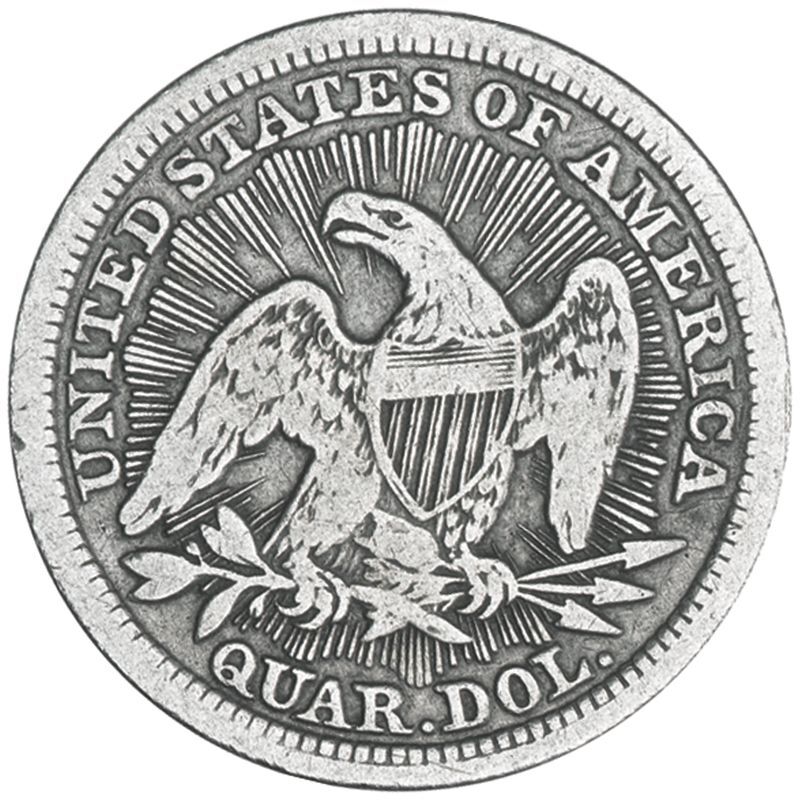 Scarce variations of one of America's longest-running coin designs…
Christian Gobrecht's Seated Liberty design appeared on the 90% silver half-dime, dime, quarter and half-dollar, creating a famous "family" of coins. At first glance, they appear similar, but a closer look reveals several subtle design changes. This remarkable collection features three different variations for each denomination, including:
• Rays around Eagle. Minted for only one year in 1853, the back of this quarter depicts the eagle surrounded by rays.
• Arrows at Date. To indicate a slight change in weight, arrows were added on either side of the date only from 1853 to 1855.
• Legend on Obverse. The 13 stars surrounding Liberty were replaced with "United States of America" on the half-dime and dime in 1860.
• Motto above Eagle. In 1866, the motto "In God We Trust" was added to the back of the quarter and half-dollar.
• Presented in circulated very good condition with all major details clearly visible — including the design variations that make these among the most fascinating and sought-after silver coins in U.S. history — due to their age and scarcity.
• FREE: A Display Chest and Collector's Guide, yours at no extra charge, sent with the third shipment.
• Guarantee of Satisfaction: Free returns and you may cancel at any time.

Show Less
Show More
Ships in 2-4 weeks.
$99
per shipment
Each shipment is payable in 2 monthly installments of $52
Each more than 125 years old, The U.S. Seated Liberty Silver Coin Collection forms a collectible of beauty, meaning and importance. This collection allows you the convenience of building it item-by-item with a gradual payment and shipment plan: Dimes and half-dimes will be shipped in pairs (one of each denomination); quarters and half-dollars will be shipped as single coins. Shipments will be made at the rate of one every other month until you own the complete 12-coin collection. You can pay for each shipment in two monthly installments.

These historic coins are protectively encapsulated for safe handling and easy viewing of both sides. Please note: The exact appearance and years of issue of the coins you receive may vary from the images shown.

The deluxe wooden chest (measuring 9½" x 7½" x 4") and guide, with information about the Seated Liberty design and the variations included in the collection, will be sent with your third shipment.

Your satisfaction is 100% guaranteed. You may return any shipment within 30 days for replacement, or for a full refund with no further obligation. You may cancel at any time by calling the toll-free number included with each shipment, or by accessing My Account online. Either party may cancel this agreement at any time. Price is subject to possible adjustment due to unusual market conditions.