Platinum & Gold-Highlighted Kennedy Half-Dollar — Introductory Discount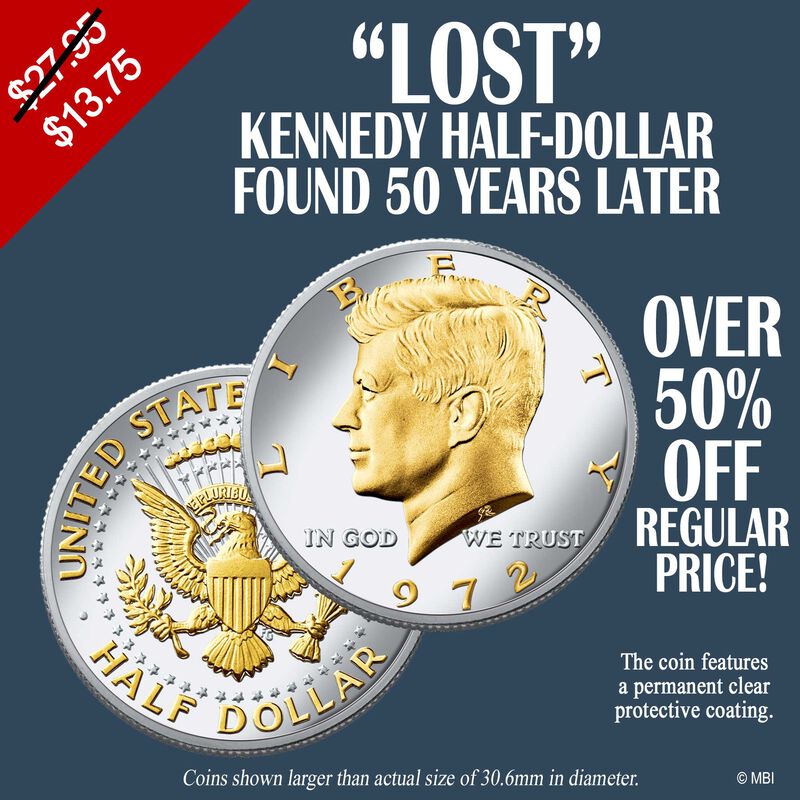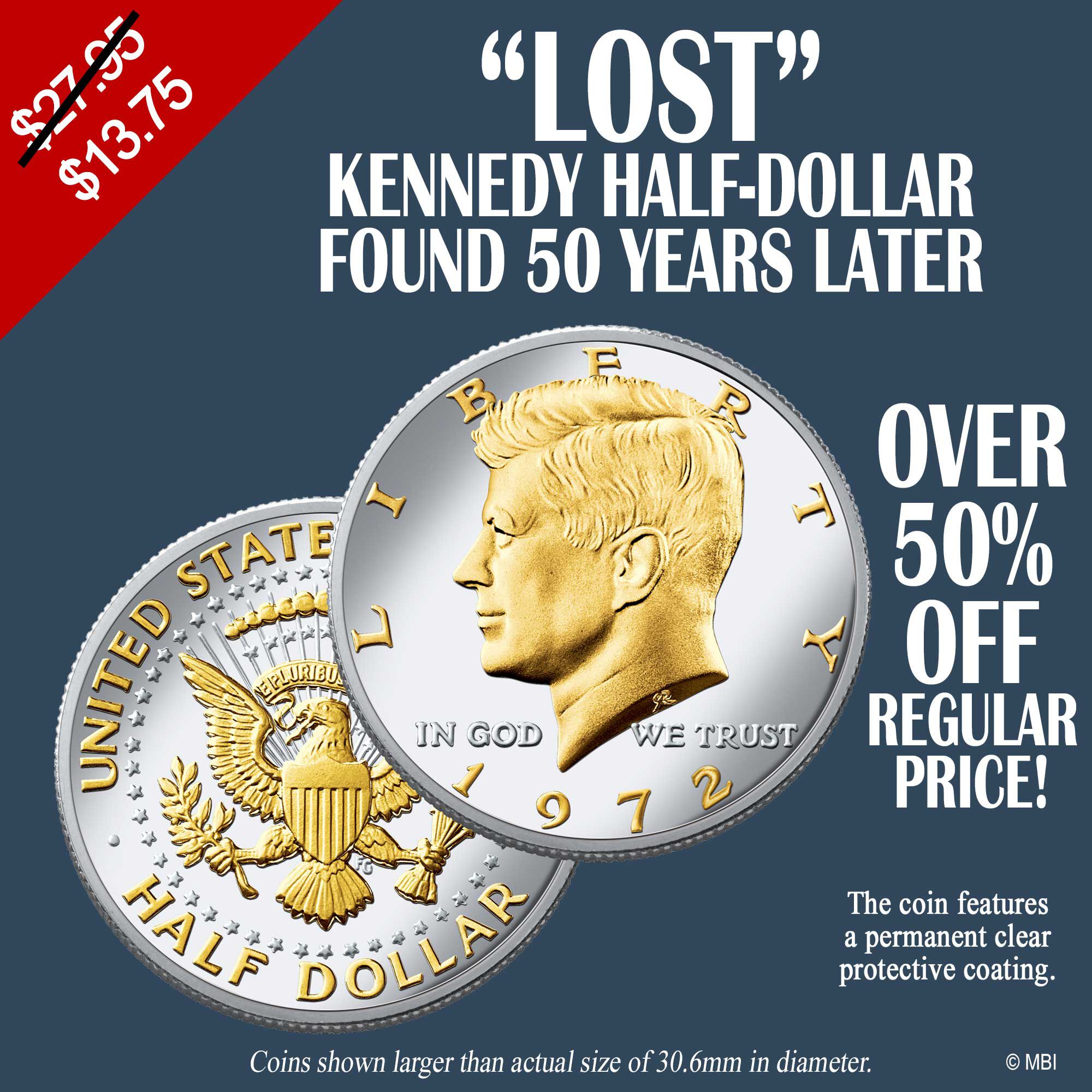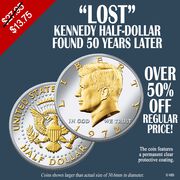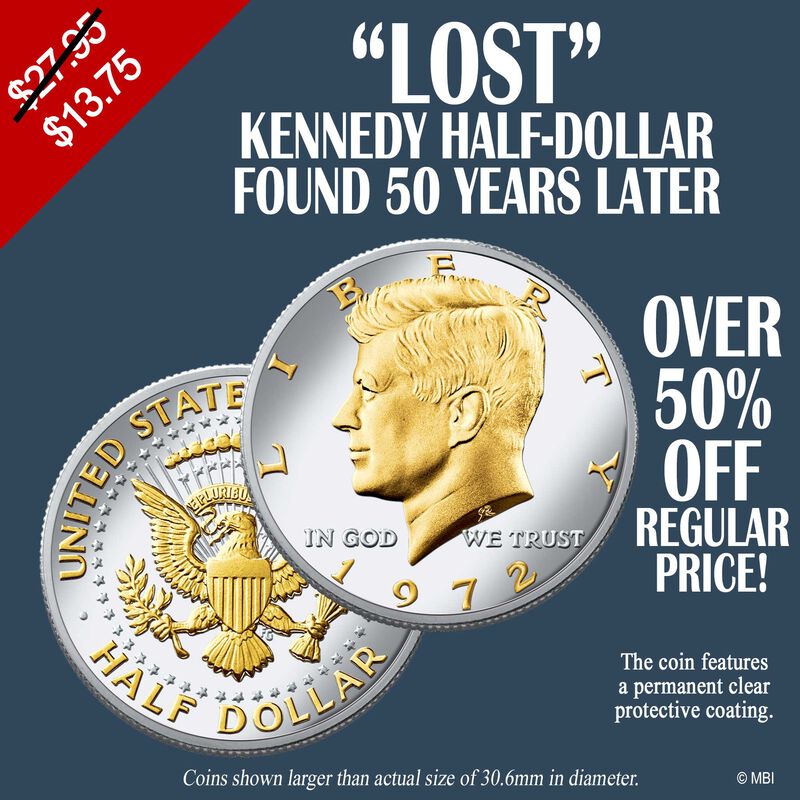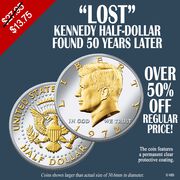 Platinum & Gold-Highlighted Kennedy Half-Dollar — Introductory Discount
SPECIAL OFFER…OVER 50% OFF REGULAR PRICE!
By acting today you can receive a 50-year-old Kennedy Half-Dollar with delicate .999 platinum and 24kt gold highlighting for just $13.75 — quite a value versus the regular price of $27.95 (including shipping and service).
This is one of the select historic Kennedy half-dollars to receive this platinum treatment (a precious metal so rare it's known as "rich man's gold!")
Where did all the "Lost" Kennedy Half-Dollars go? Untold millions of these coins have been hoarded by private collectors. But if you're quick, one of the Lost 50-Year coins — minted five decades ago in 1972 – can still be yours at more than a 50% discount with $0 shipping.
With your purchase, you will also receive other Platinum & Gold Highlighted Kennedy Half-Dollars, which you may purchase at regular price or return within 30 days. You may also cancel at any time.
Remaining inventory is declining fast — please hurry! Due to high demand, there is a strict limit of one coin per household while supplies last. All orders subject to acceptance. Order immediately!
Show Less
Show More
$13.75
First shipment is only $13.75 with $0 Shipping. Limit one per household.