One-of-a-Kind U.S. Coins from the West Point Mint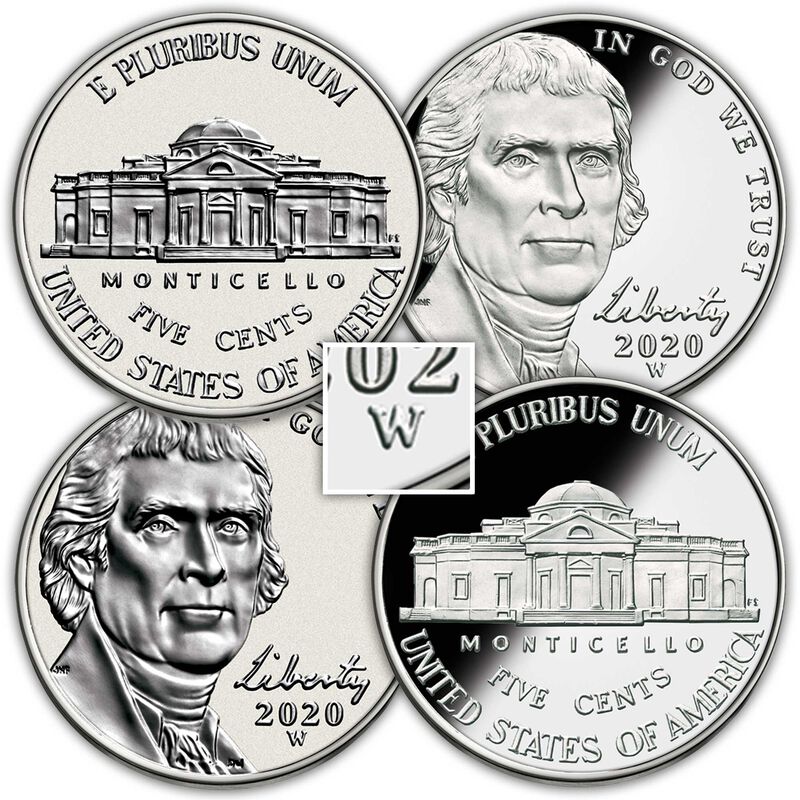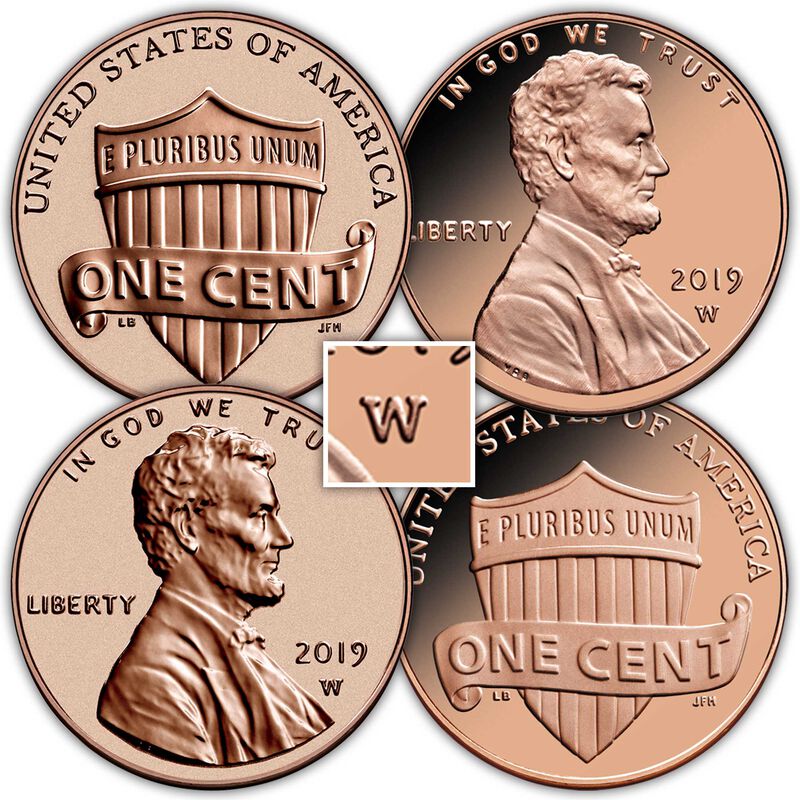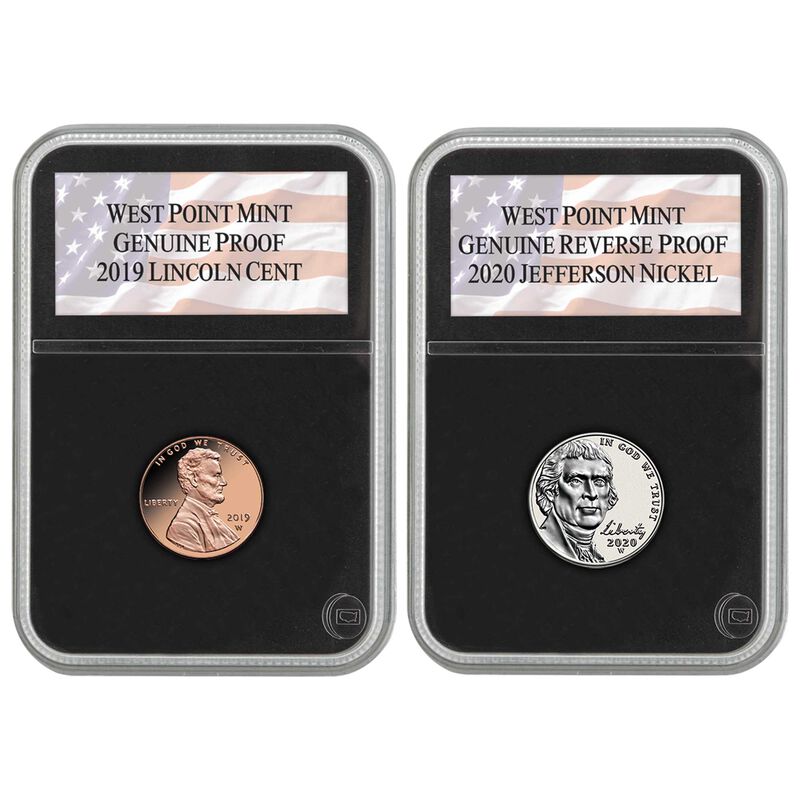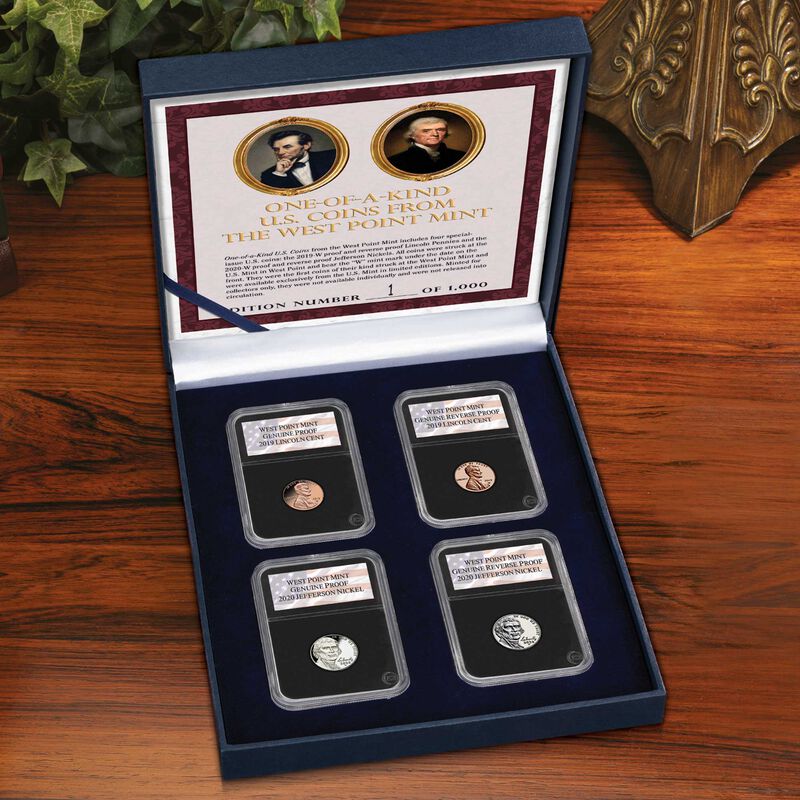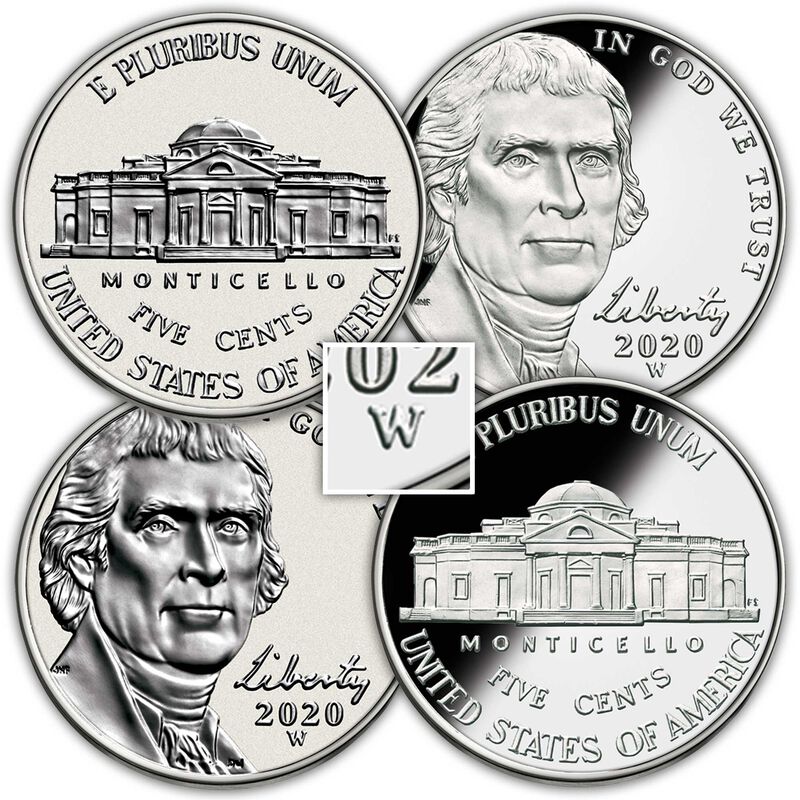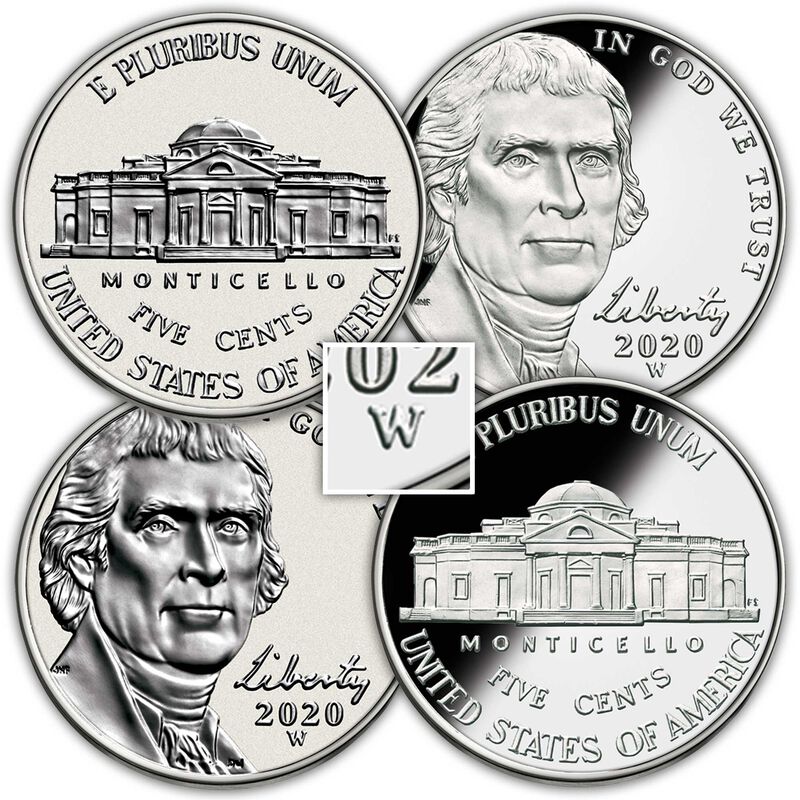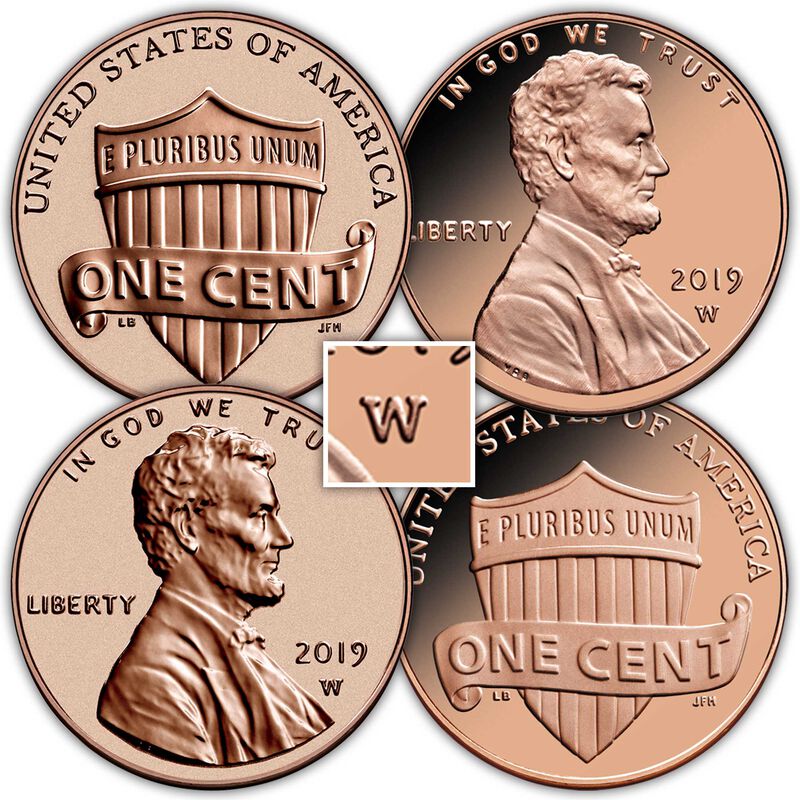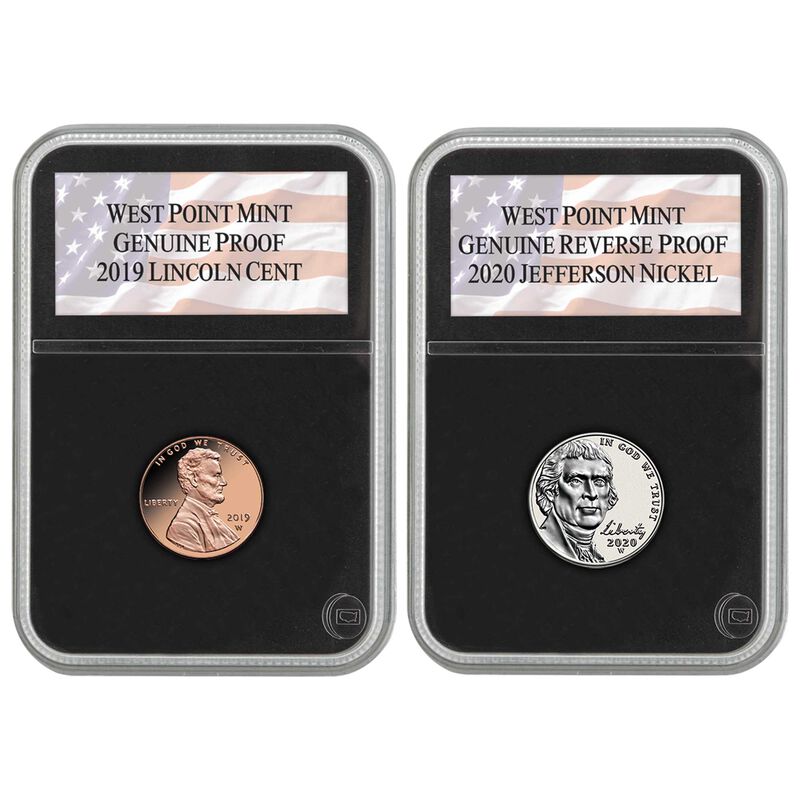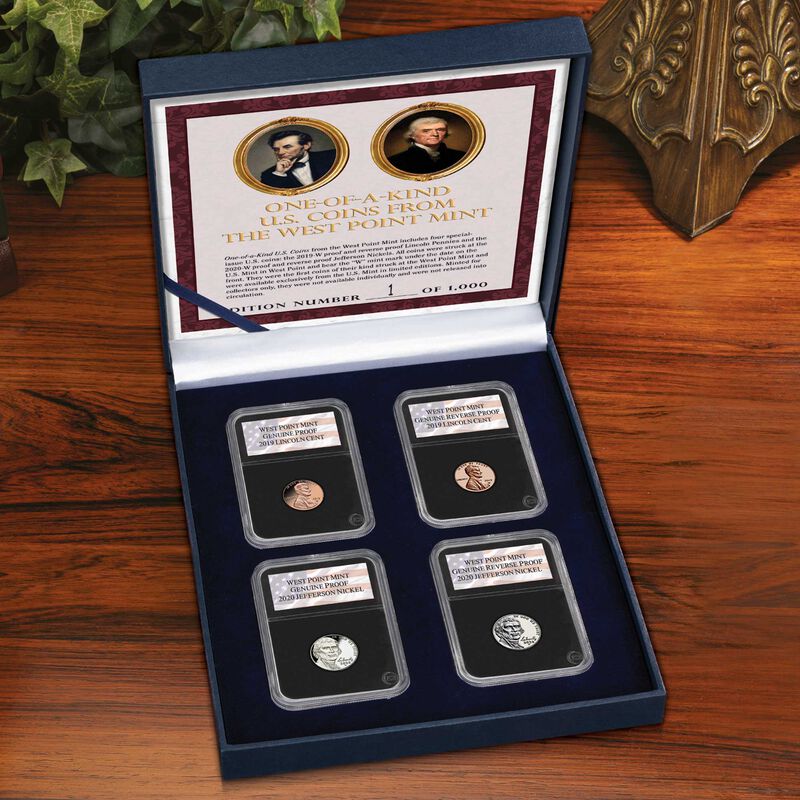 Four one-year-only coins from America's most exclusive mint…
• The 2019 Proof and Reverse Proof Lincoln Pennies and 2020 Proof and Reverse Proof Jefferson Nickels, the only coins of their kind ever to be minted at West Point.
• Available exclusively from PCS, these one-time-only coins were released in limited editions, offered only to collectors for a short time and very difficult to find.
• By tradition, West Point is America's most exclusive and prestigious mint, its coveted "W" mint mark rarely seen outside of the finest gold, silver and platinum coins.
• Each coin is protectively encapsulated along with a PCS-exclusive label identifying its date, denomination, finish and "W" mint mark, so you can safely examine the pristine designs and one-time-only finishes without fear of harm from dust, dirt or fingerprints.
• Accompanied by a deluxe leatherette Display Case (measuring 7½" x 9¼" x 1½"), the perfect way to keep your collection secure for generations to come.
• Comes with a hand-numbered Collector Card — written by experts — that provides fascinating narrative about the special-issue coins and provides testament to the set's limited-edition status.
• Guarantee of Satisfaction: Free returns for replacement or full refund.
Show Less
Show More
In stock. Ships in 2-4 weeks.
$99
Payable in 3 monthly installments of $35
This product allows the convenience of a gradual payment plan. It is payable in three equal, monthly, interest-free installments.
Please note: The exact appearance of the coins you receive may vary from the images shown.
Your satisfaction is 100% guaranteed. You may return your product at our expense within 30 days for replacement or for a full refund. Orders are subject to acceptance.