The Proof "American Eagle" Silver Dollar Mint Set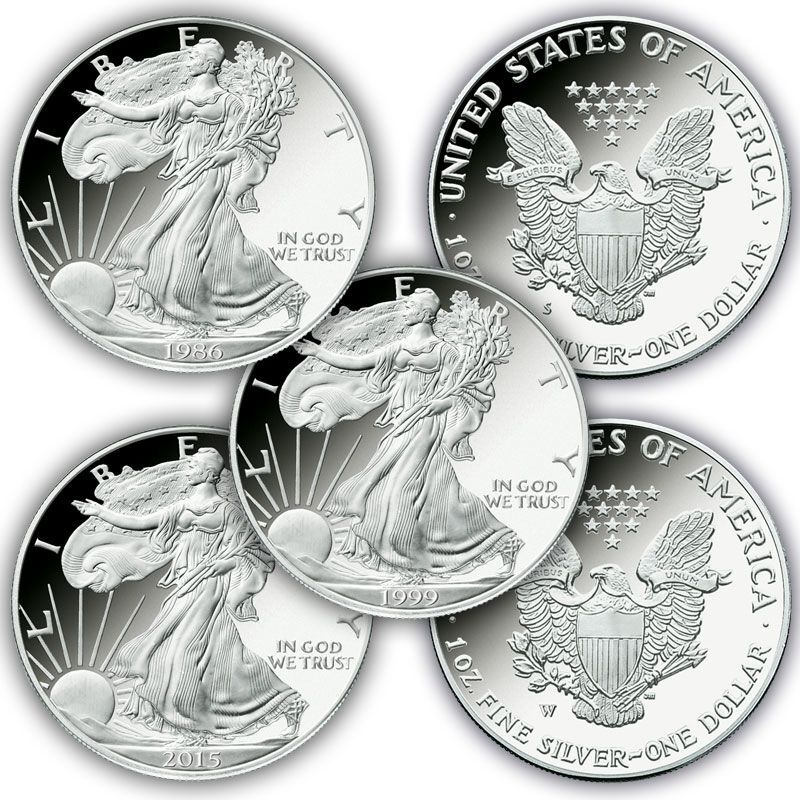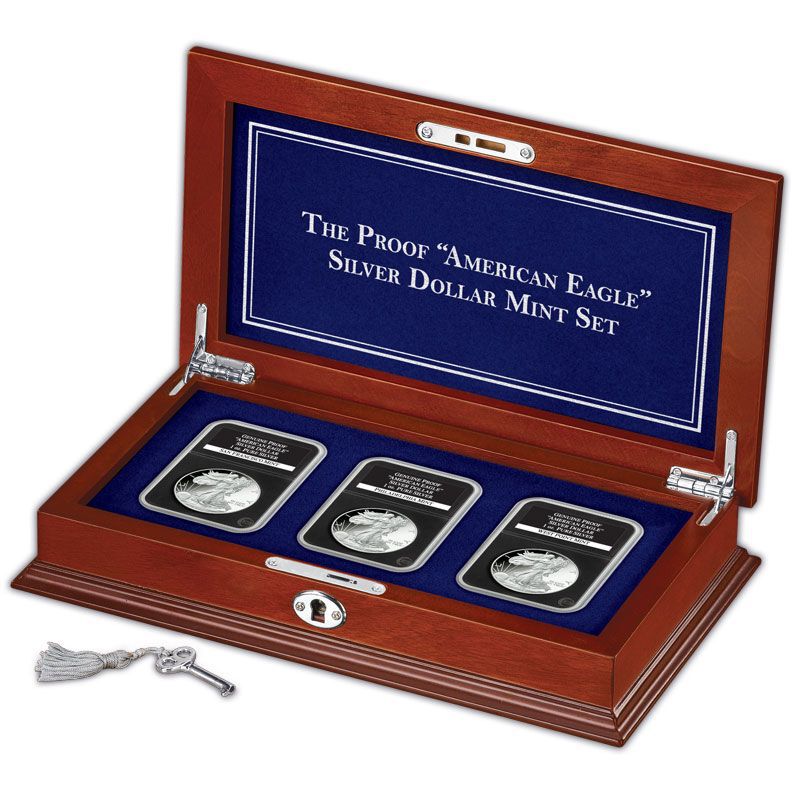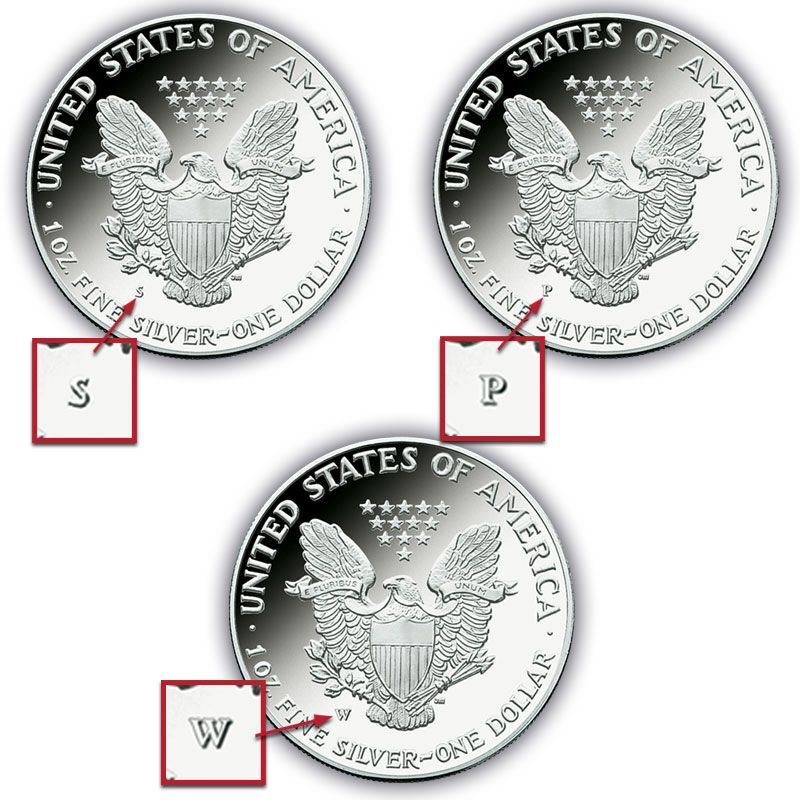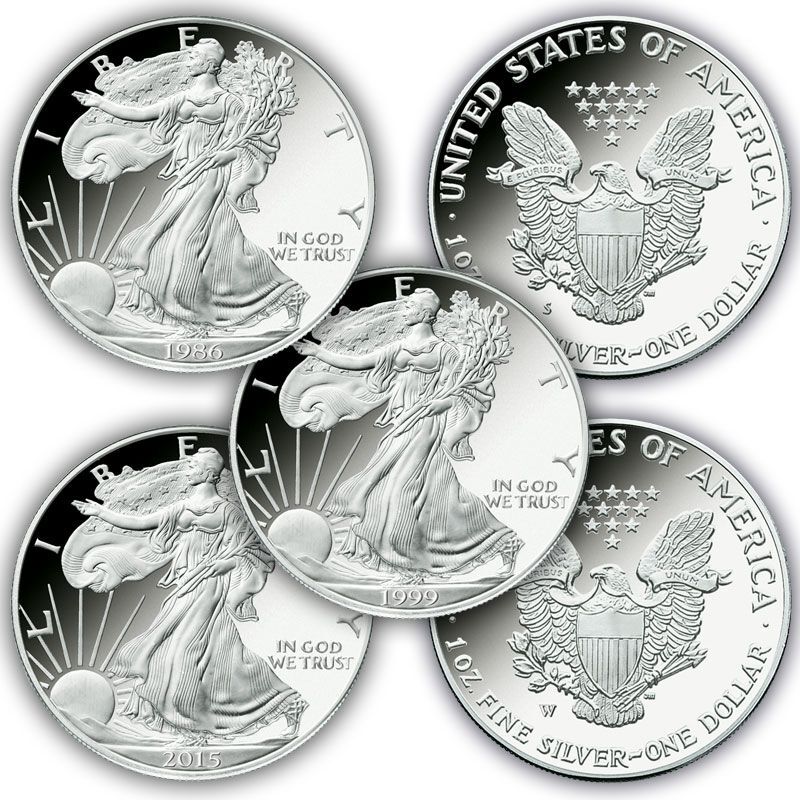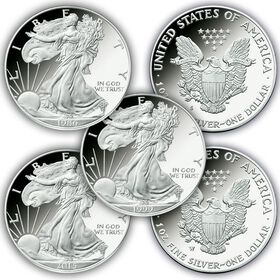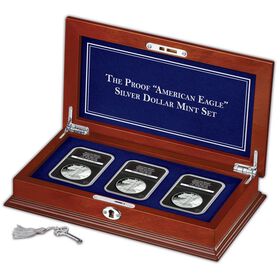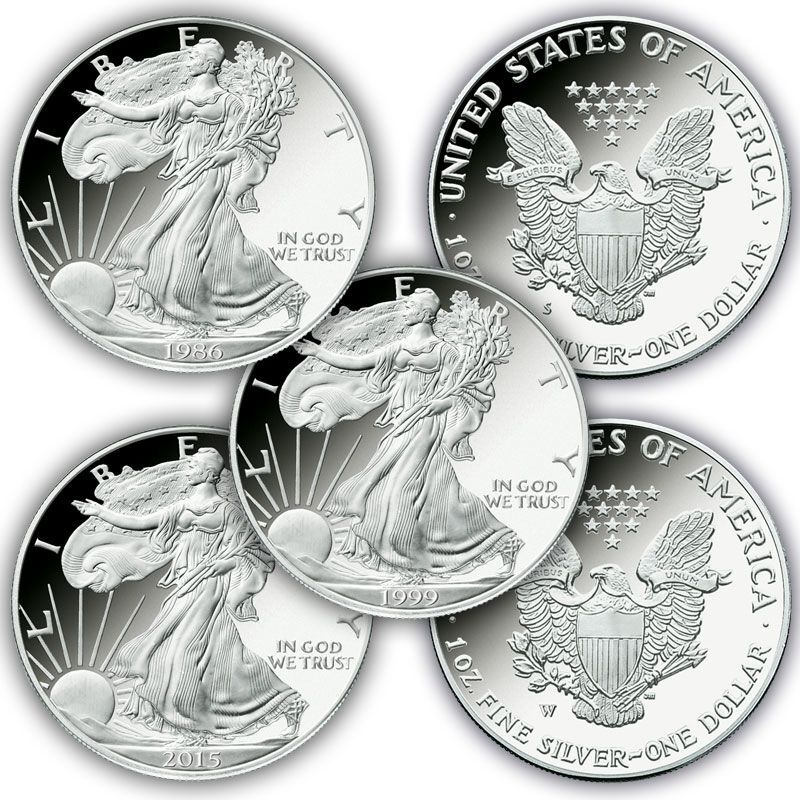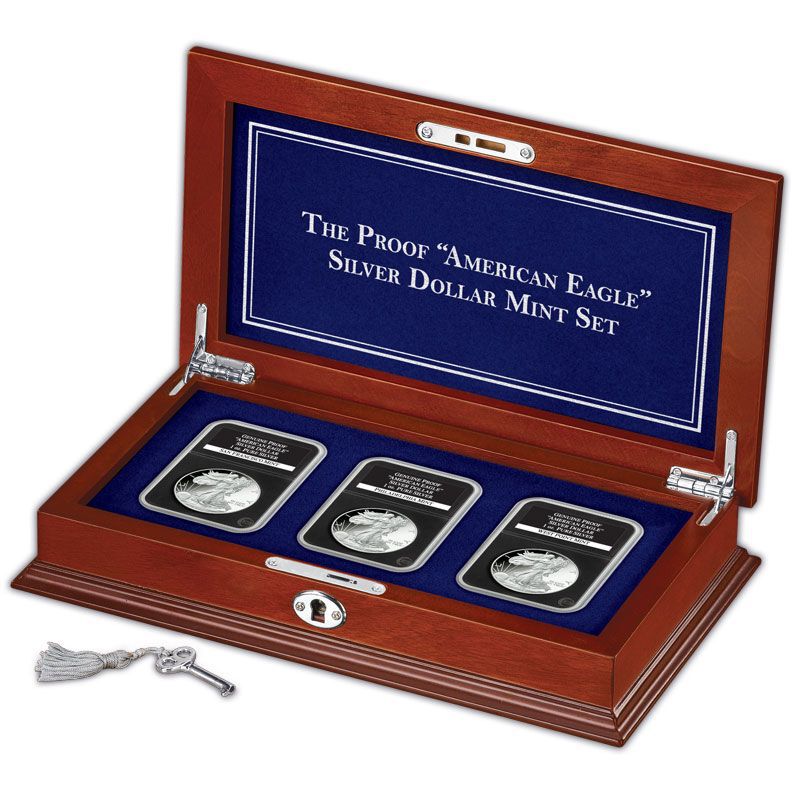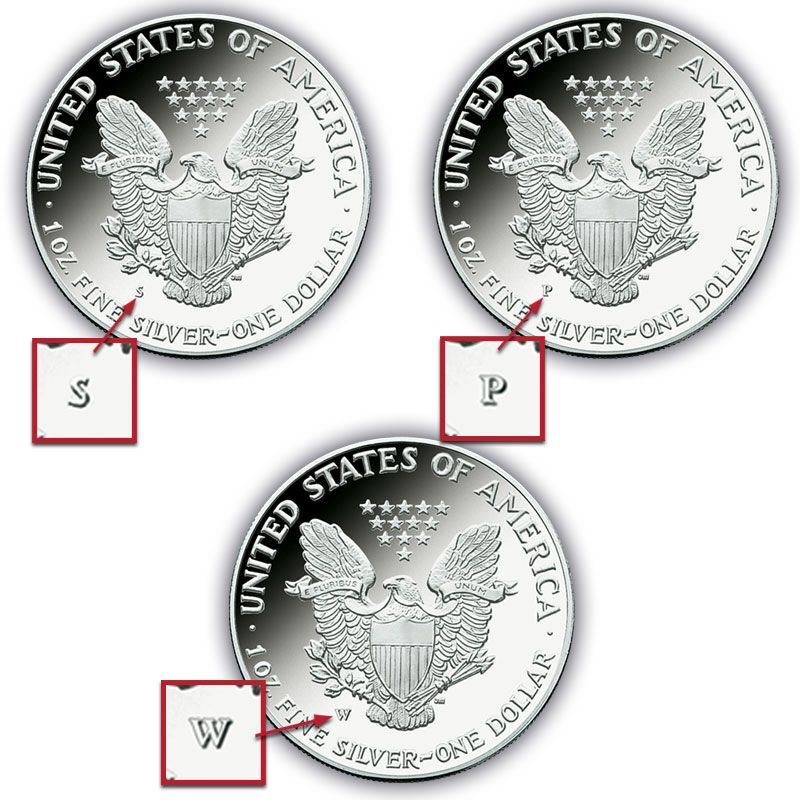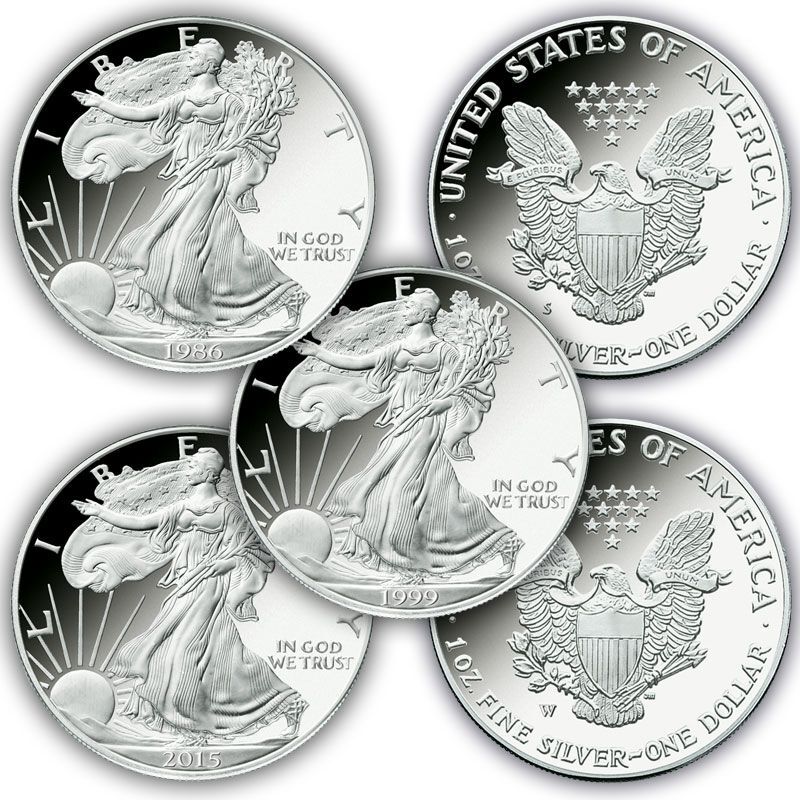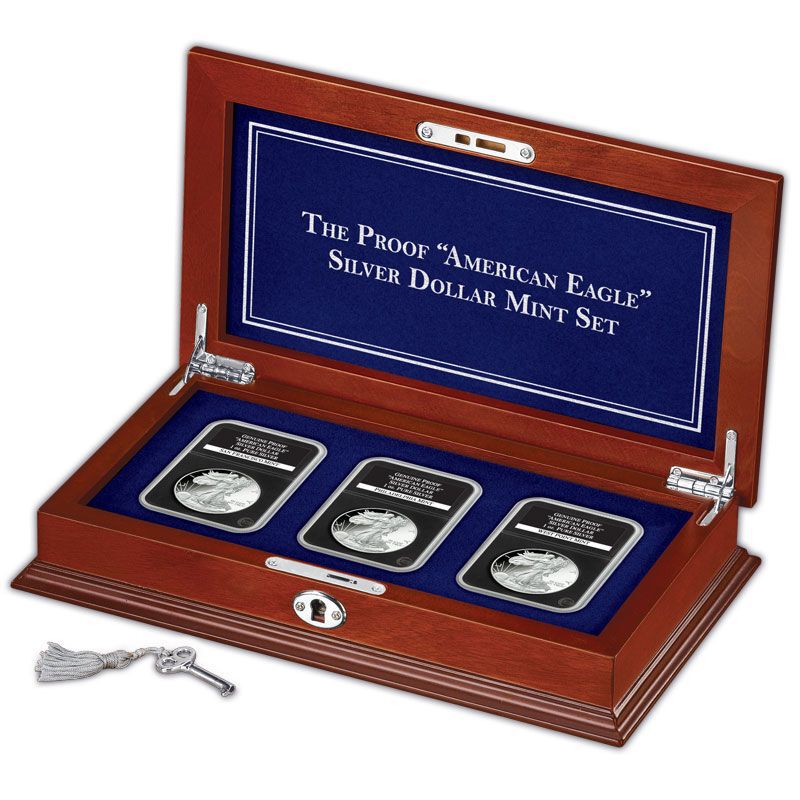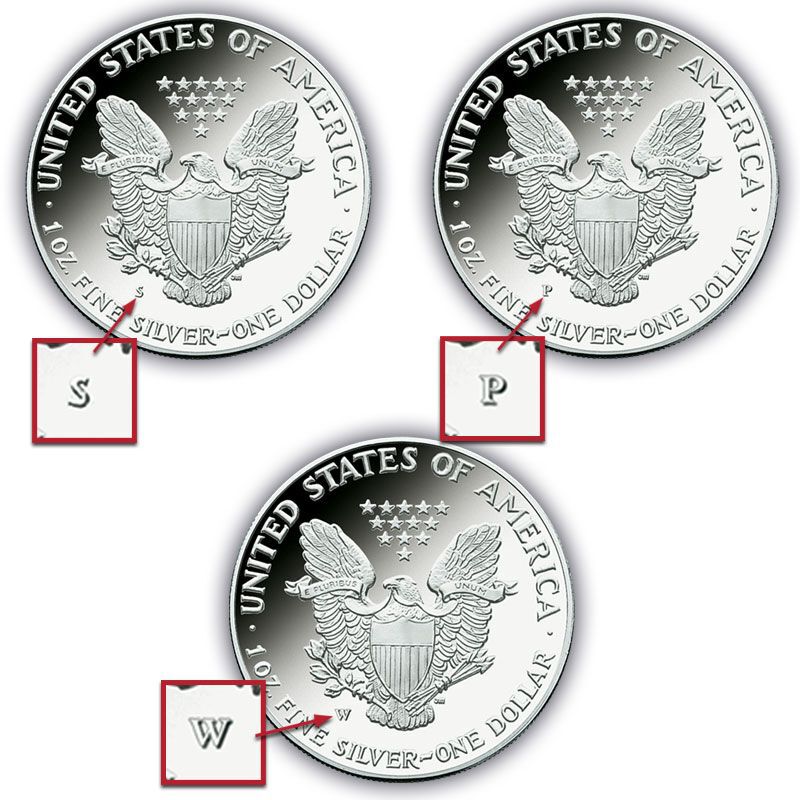 Breathtaking proof bullion coins from every issuing mint...

Widely considered America's most beautiful silver coin, the "American Eagle" is the largest and heaviest silver bullion dollar in U.S. history, as well as the first silver bullion coin whose weight and purity were guaranteed by the U.S. government. When it was introduced in 1986, the U.S. Mint also made a version exclusively for collectors — a limited-edition proof coin, struck to the highest standards possible, that has become the benchmark for all other silver proof coins.

Today, the Proof American Eagle Silver Dollar remains one of the U.S. Mint's best-kept secrets! Proof coins are rarely seen yet are highly prized by the few collectors who know of their existence. Now, PCS Stamps & Coins offers not just one, but a unique set from each of the three different branches of the U.S. Mint that have issued them.
Show Less
Show More
$495
Payable in 3 monthly installments of $165
this is a custom out of stock message set by a site preference
The coins you receive will:

• Be struck with one full ounce of 99.9% pure silver each, with a label that clearly identifies the issuing mint and certifies its exceptional proof quality.
• Be enhanced by an Information Booklet that provides fascinating details about the design and history of your coins.
• Include long-out-of-production coins from the San Francisco and Philadelphia Mints.
• Arrive in a deluxe wooden Display Chest that measures 6½" x 11½" x 2".
• Be enclosed in durable cases similar to those used by premier coin-grading companies, allowing you to examine both sides without fear of damage from dust, dirt or fingerprints.
• Years of coins may vary from those shown.

This product allows you the convenience of a gradual payment plan. You can pay in three monthly installments.

Your satisfaction is guaranteed by PCS Stamps & Coins' guarantee of quality and excellent service. If you're not completely satisfied, return your product within 30 days for replacement or refund. All orders are subject to acceptance.