The Ten-Ounce Silver British Valiant Coin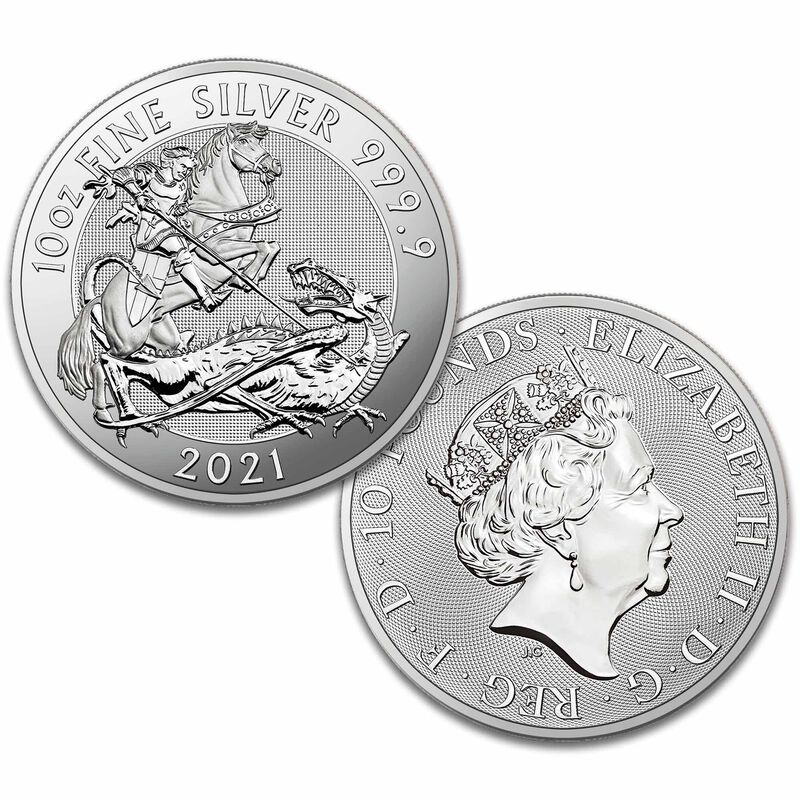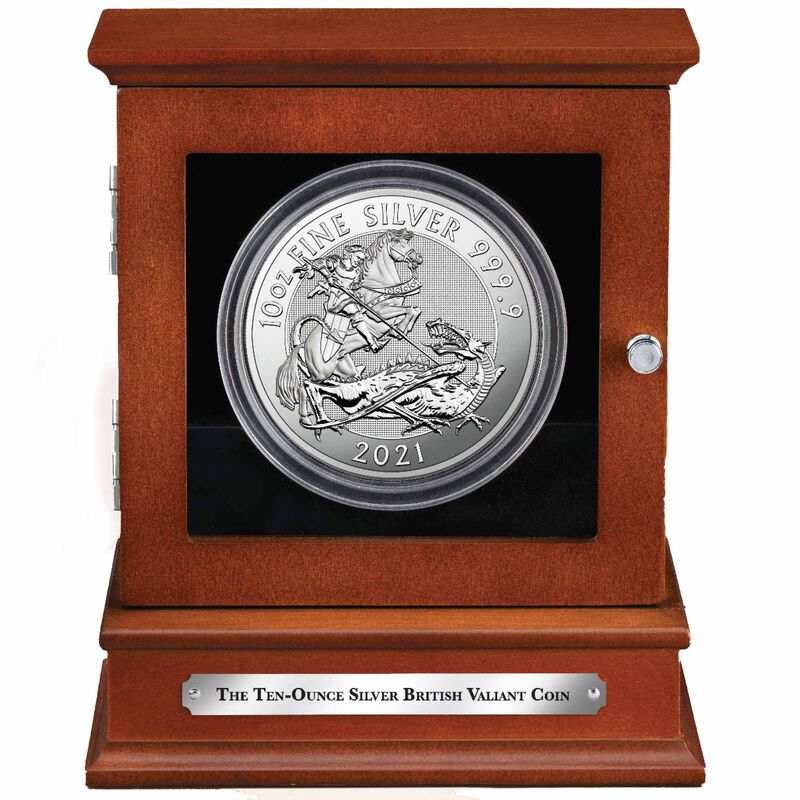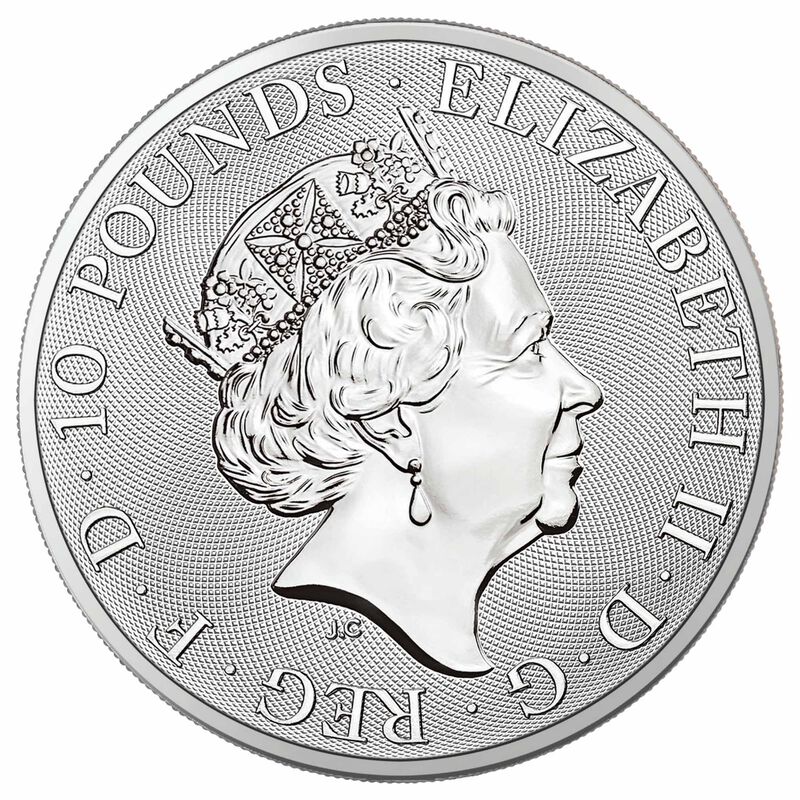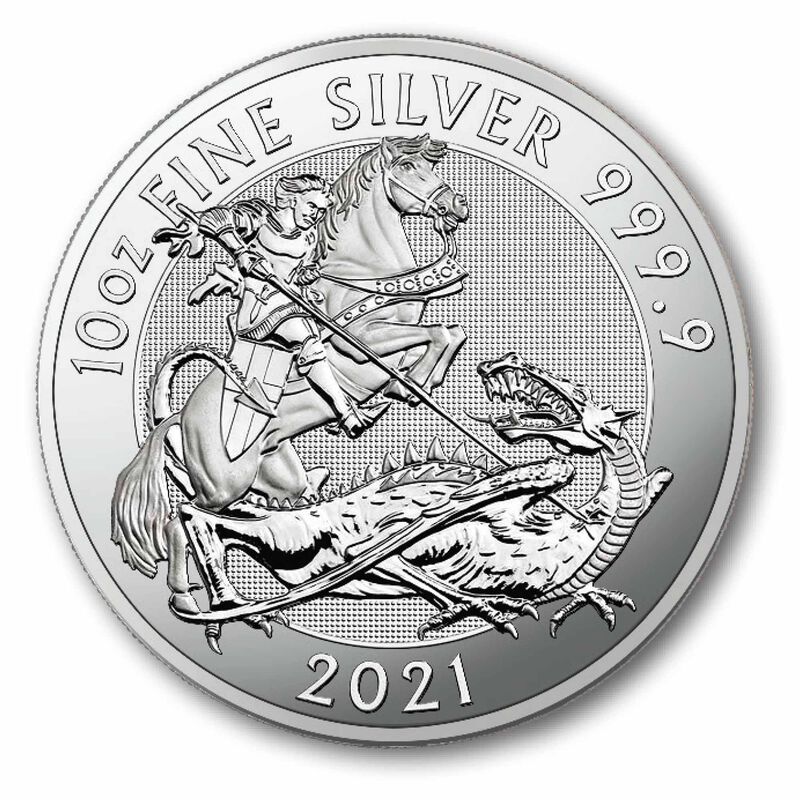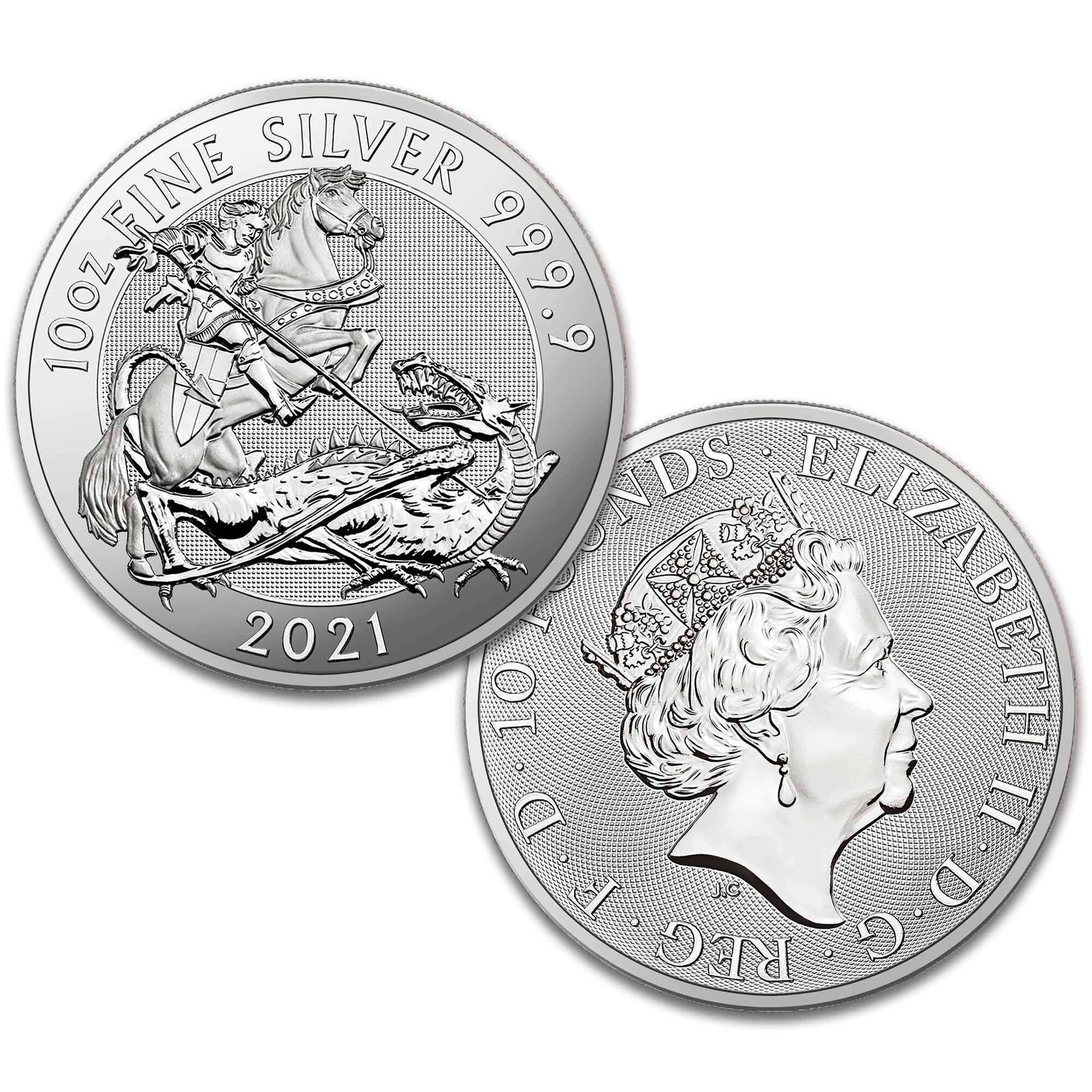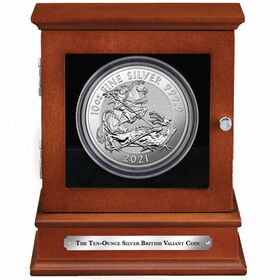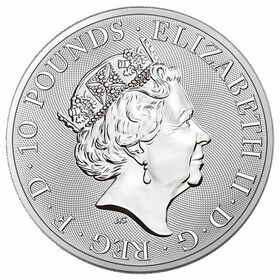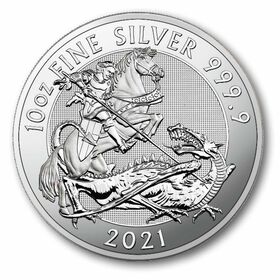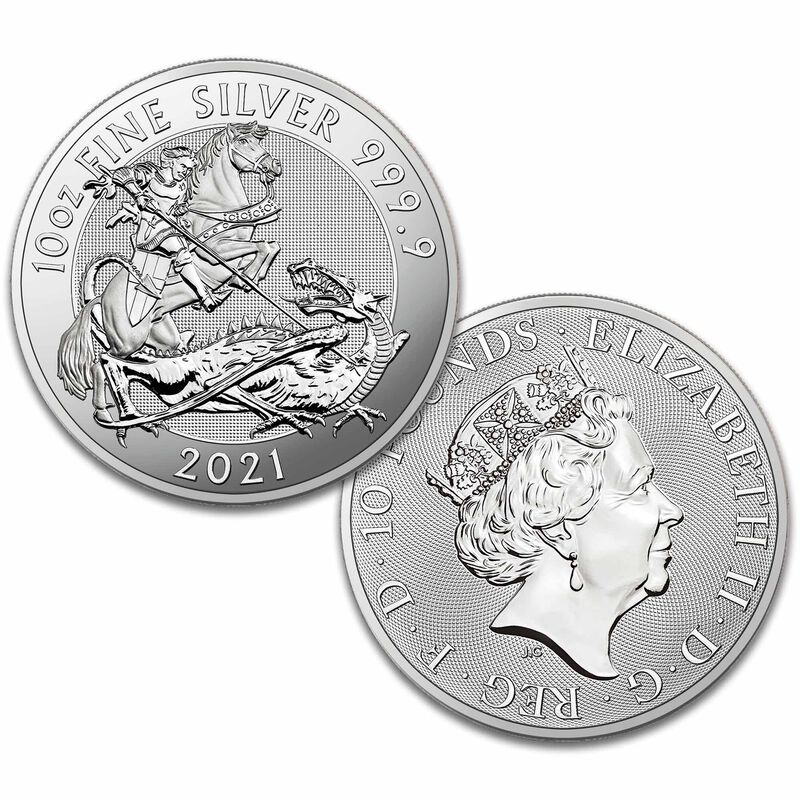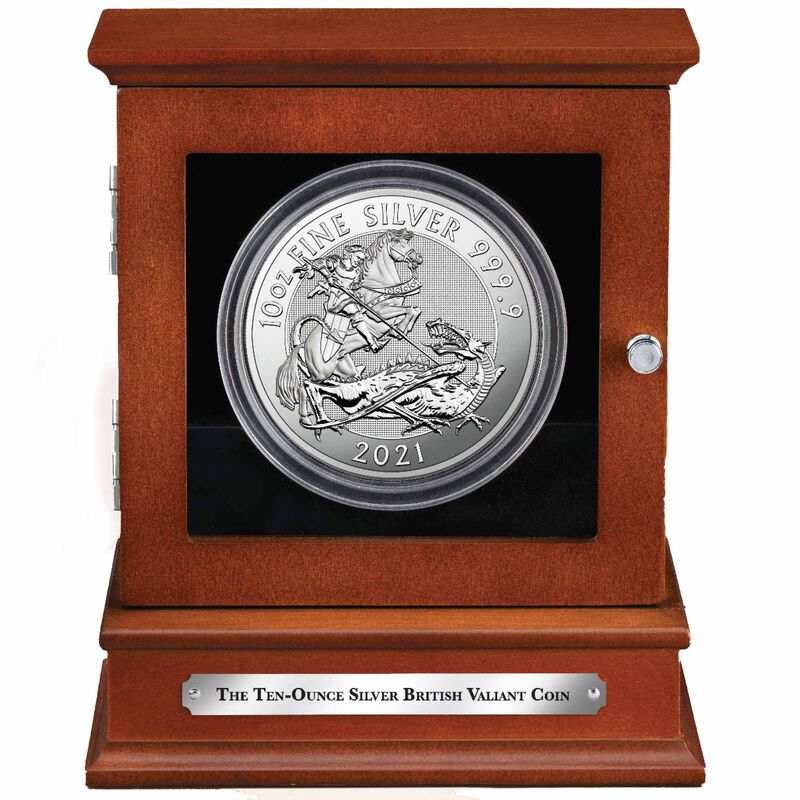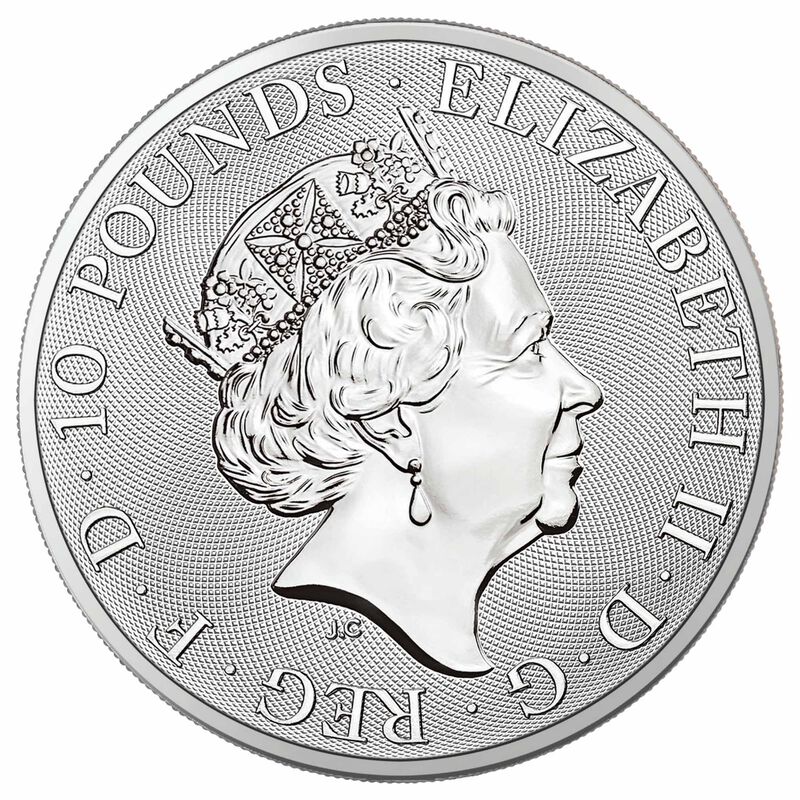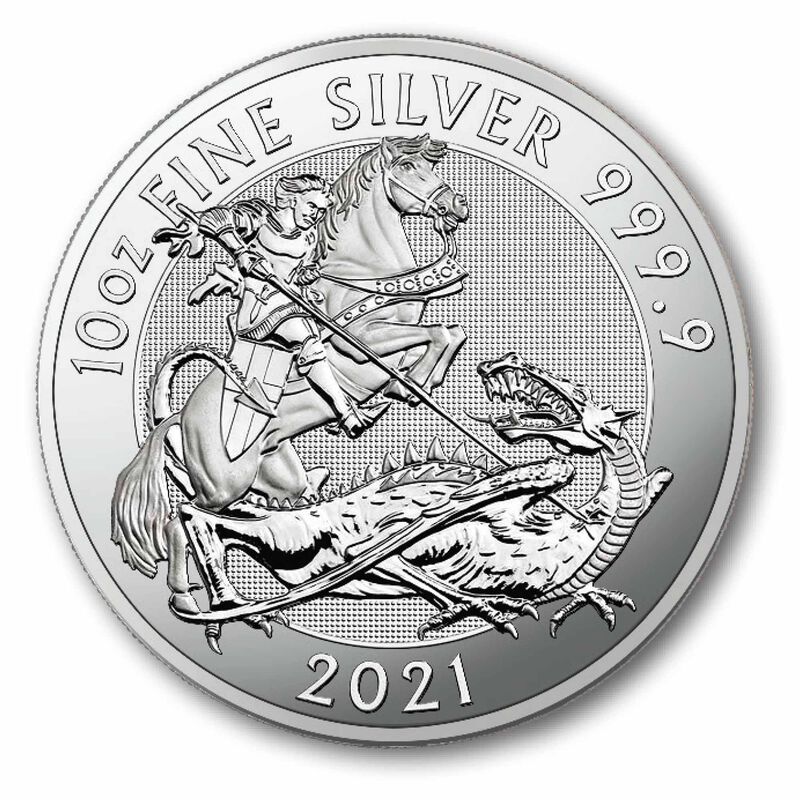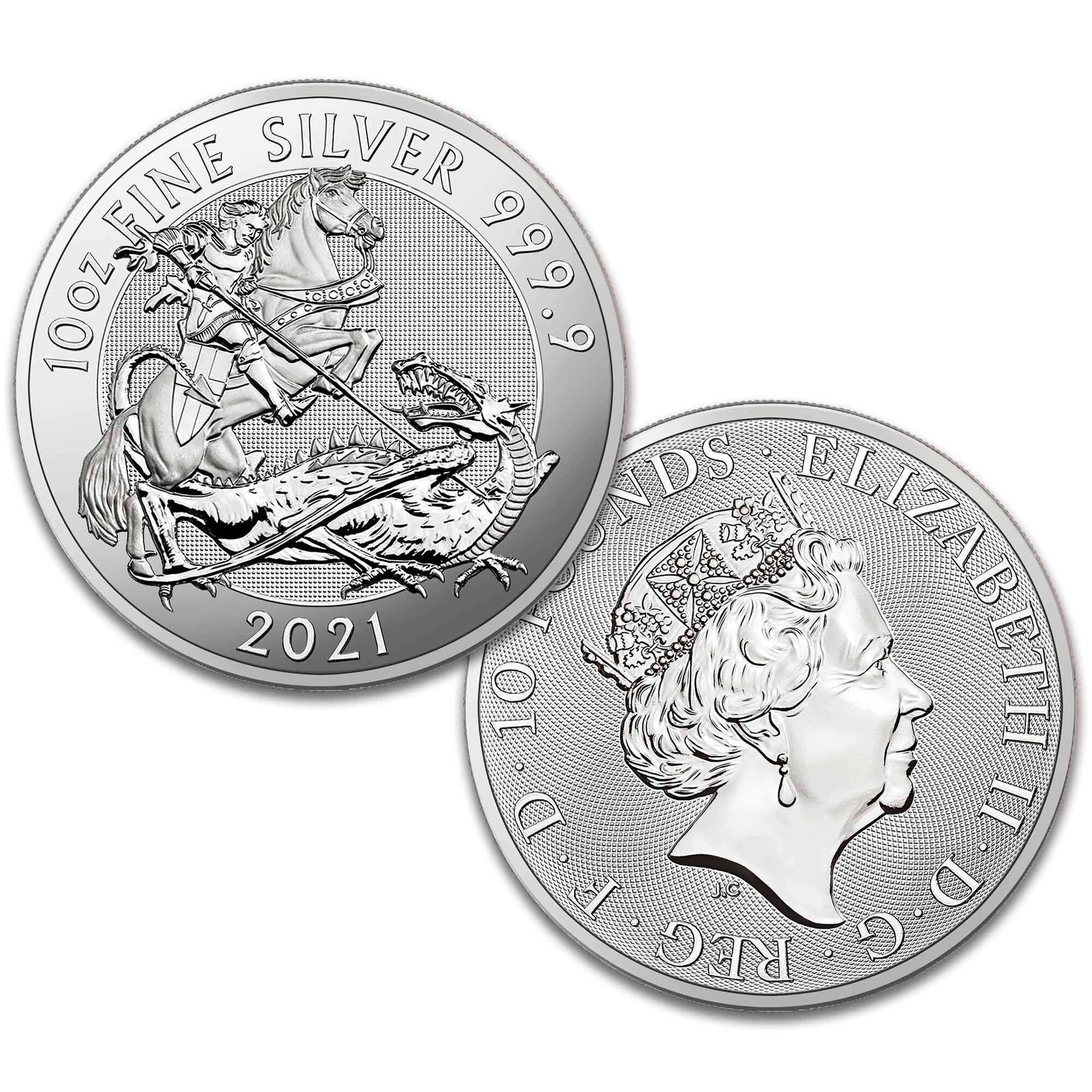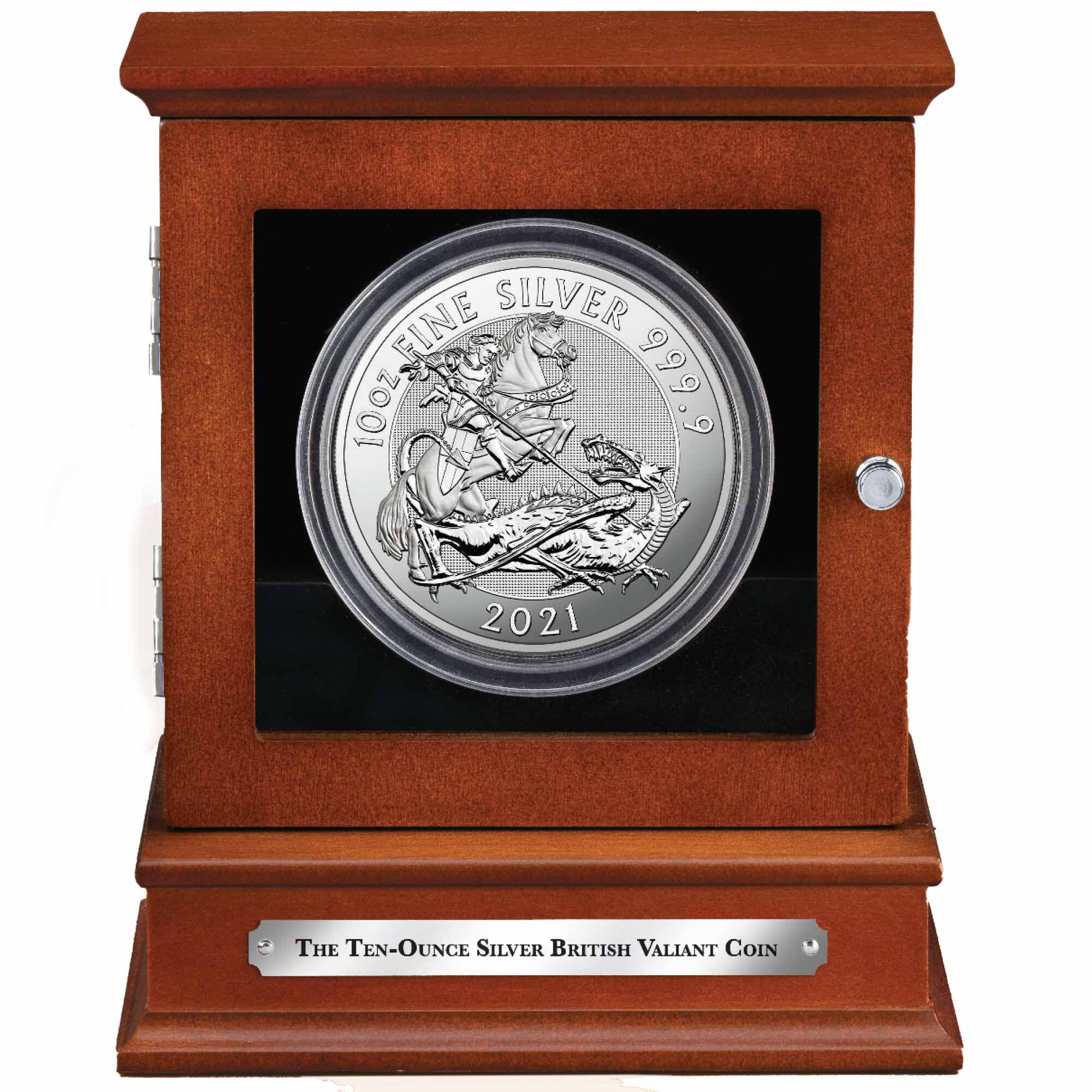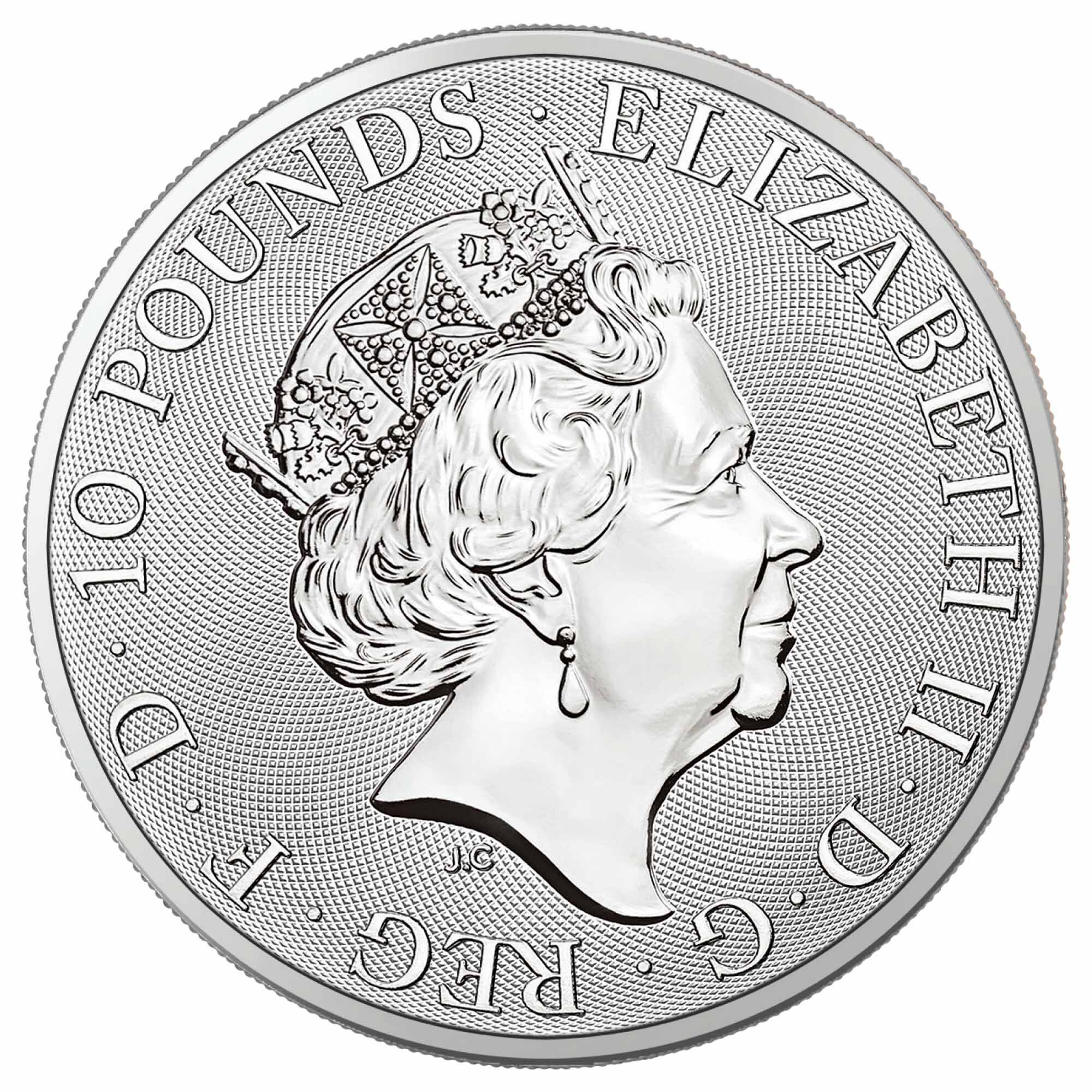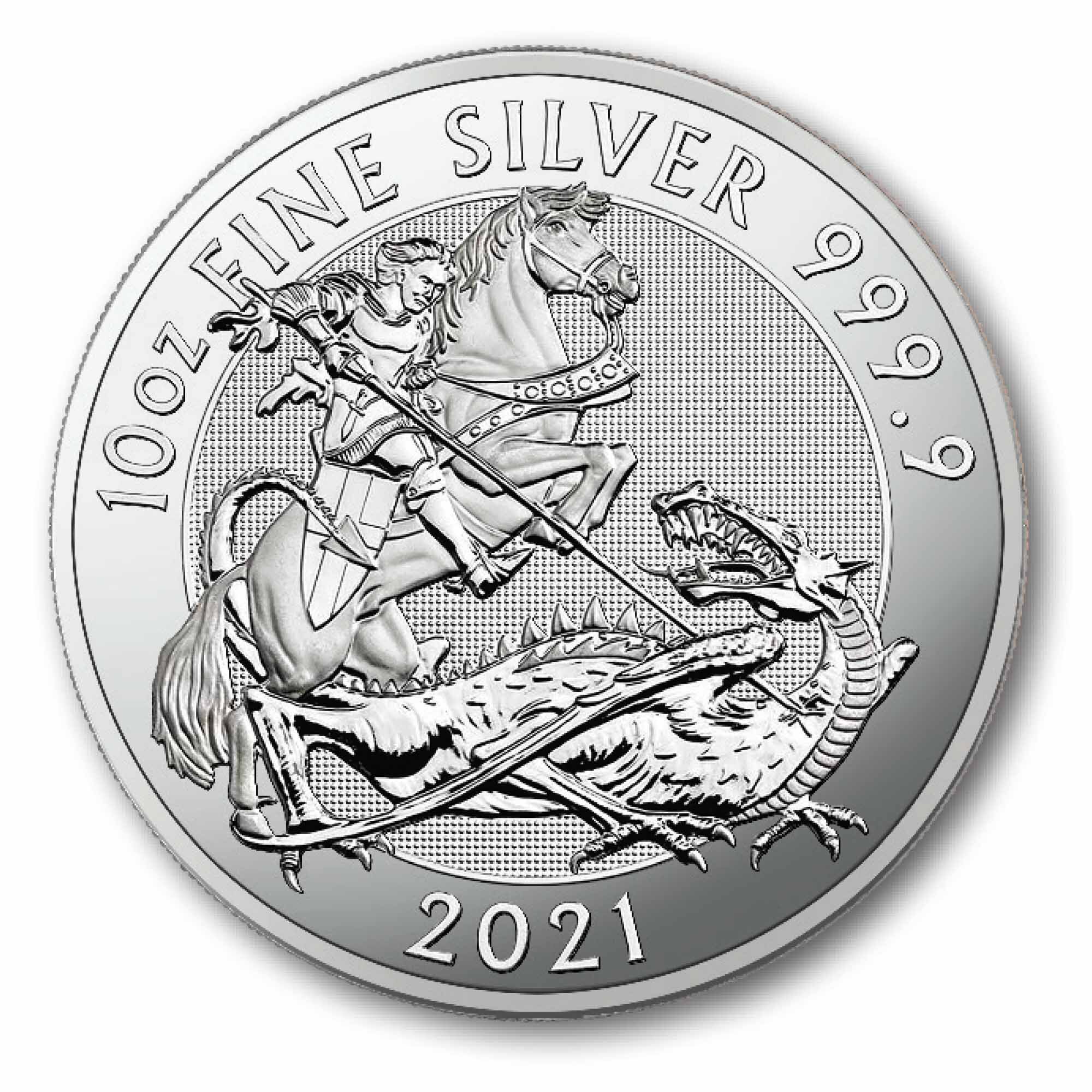 One of the world's largest and most popular silver bullion coins…
• Great Britain's prestigious Royal Mint has produced one of the world's most exquisite silver coins, a masterpiece of the minter's art, breathtaking in both its size and beauty.
• More than double the diameter and double the thickness of a Morgan silver dollar…and containing more silver than TWELVE Morgan silver dollars!
• The magnificent design on the back honors St. George — the patron saint of England — slaying a dragon…a famous medieval legend that has been recounted for generations.
• Also on the back are the British government's guarantees of the coin's ten-ounce silver weight and 99.99% silver purity — the world's purest silver ever used for coinage.
• The front features an unusual incuse portrait of Queen Elizabeth II — who graces all British coins — with the image sunk into the surface instead of rising above it.
• Presented in dramatic uncirculated condition, protectively encapsulated in a crystal-clear holder.
• Accompanied by a luxurious, glass-fronted wooden Display Cabinet.
• Comes with a Collector's Guide that offers intriguing narrative about the history, silver content and design of the coin.
• Guarantee of Satisfaction: Free returns for replacement or full refund.
Show Less
Show More
$739
Payable in 3 monthly installments of $249 (includes shipping)
This product allows the convenience of a gradual payment plan. It is payable in three equal, monthly, interest-free installments.
Please note: The exact appearance of the coin you receive may vary from the images shown. These uncirculated-condition coins are inspected (but not professionally graded) to ensure no trace of wear. We strive to offer coins with good eye appeal based on feedback from our customers. Please note that the coins may show contact marks, they may have been cleaned, and their surface may lack some luster.
Your satisfaction is 100% guaranteed. You may return the product at our expense within 30 days for replacement or for a full refund. Orders are subject to acceptance.